Delivering a brand new B777-300 to British Airways: G-STBF.
Mar 28, 12, 12:57 pm
Join Date: Dec 2006
Location: in a cabin
Posts: 6,090
Mar 28, 12, 5:49 pm
Join Date: Jul 2010
Location: BOS, NYC, SFO
Programs: AA EXP, UA Gold, SPG Platinum
Posts: 3,855
Duly fixed. I read both of your TRs and got them a bit confused
I am expecting an invitation for the G-STBG delivery run...
Mar 29, 12, 1:37 am
Join Date: Dec 2006
Location: in a cabin
Posts: 6,090
Good morning, here are photos from the 777-300 production line. Impressive stuff it was.
Wings...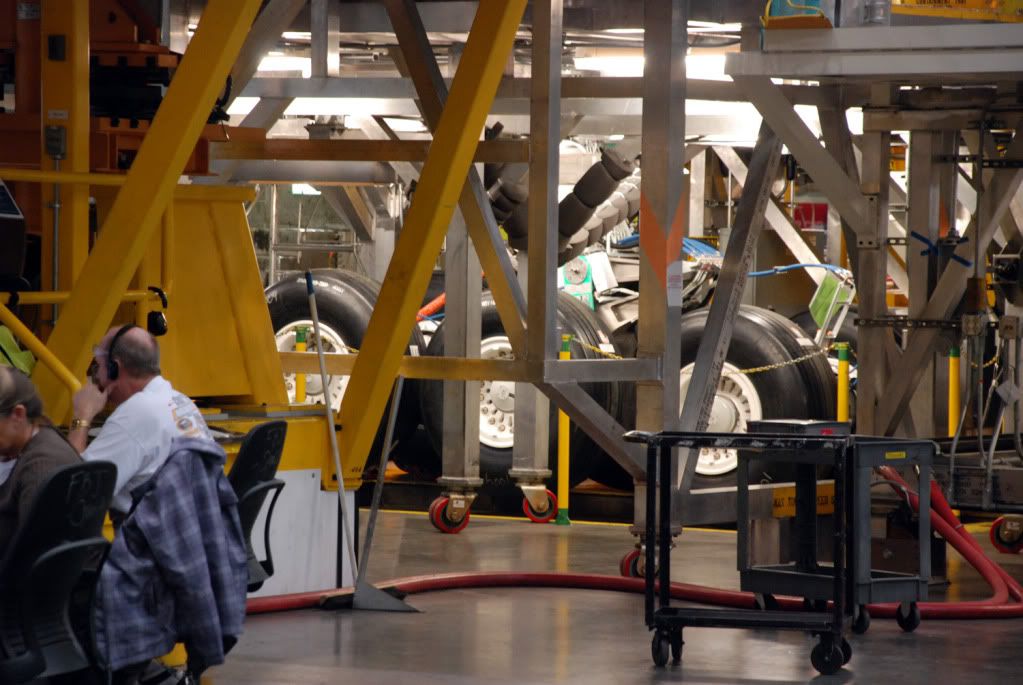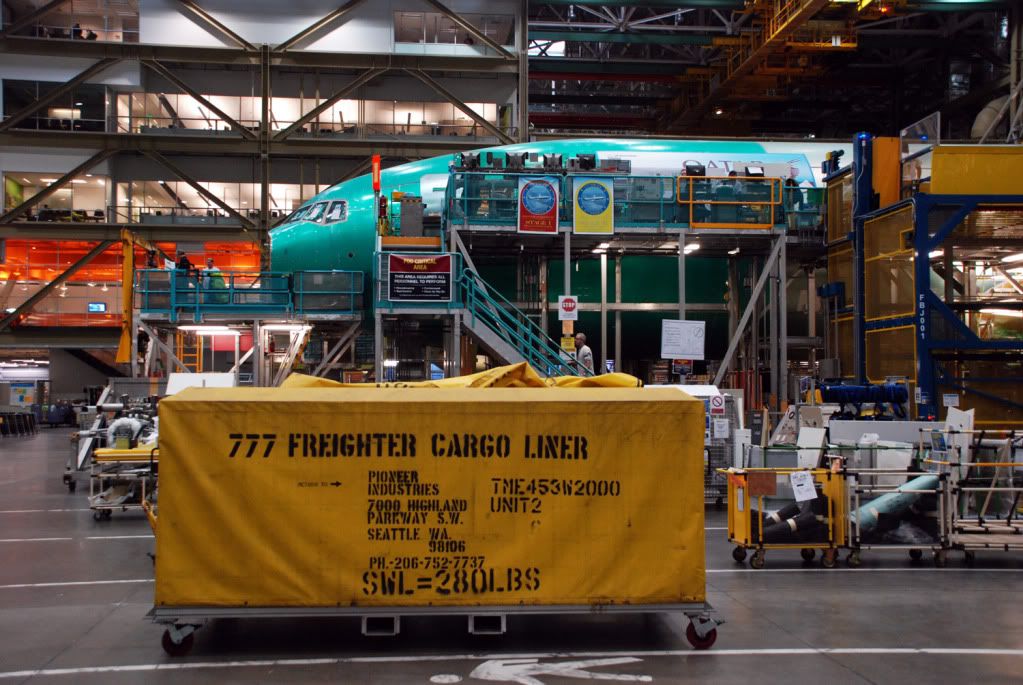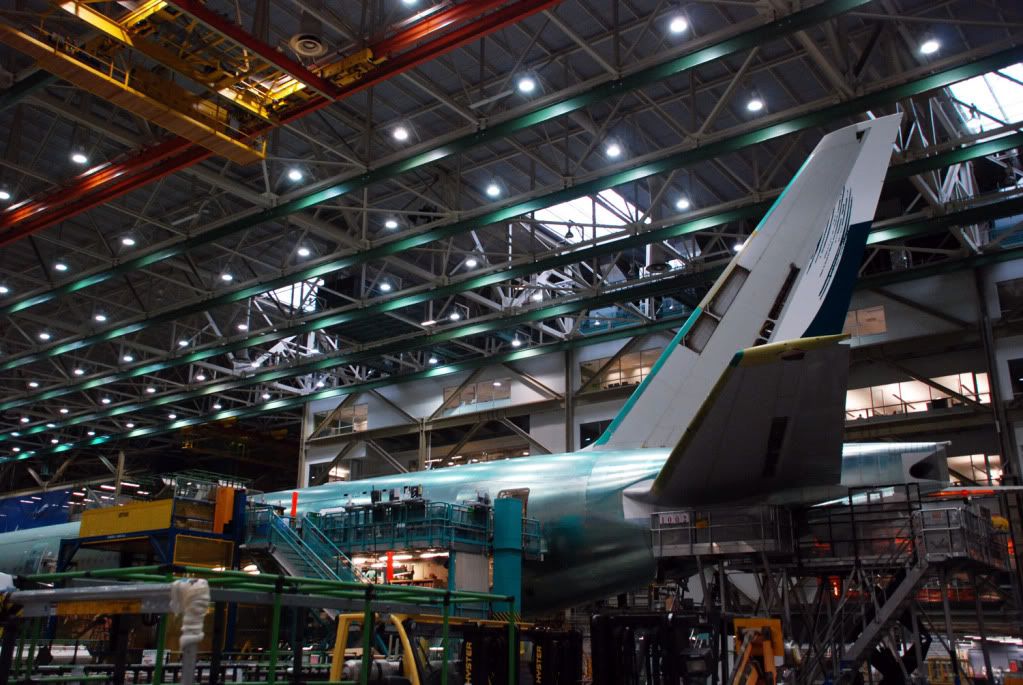 Loos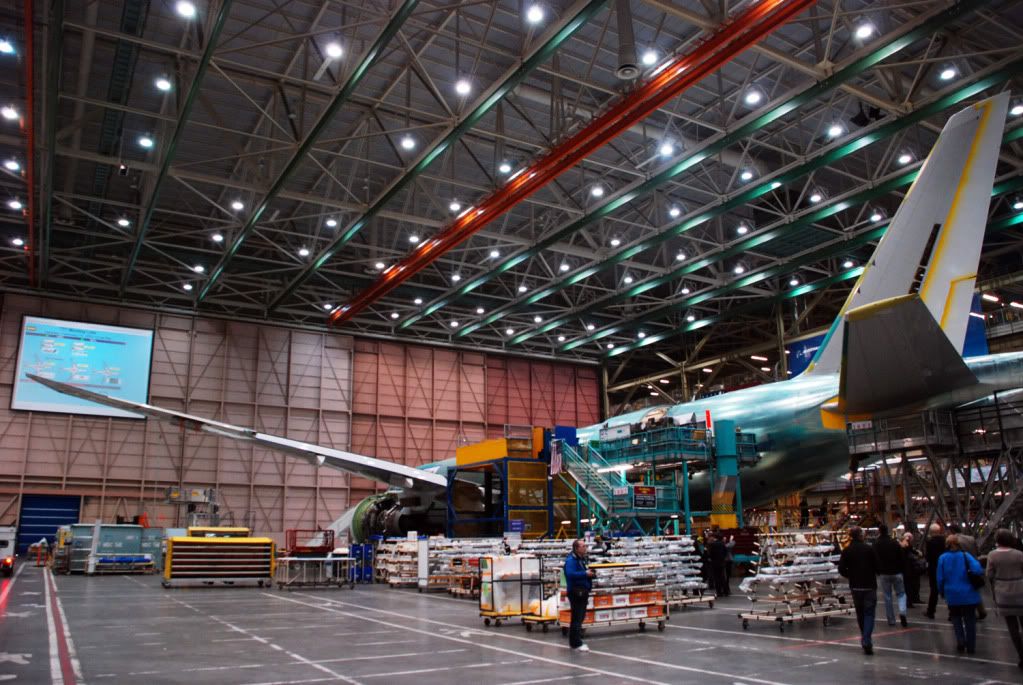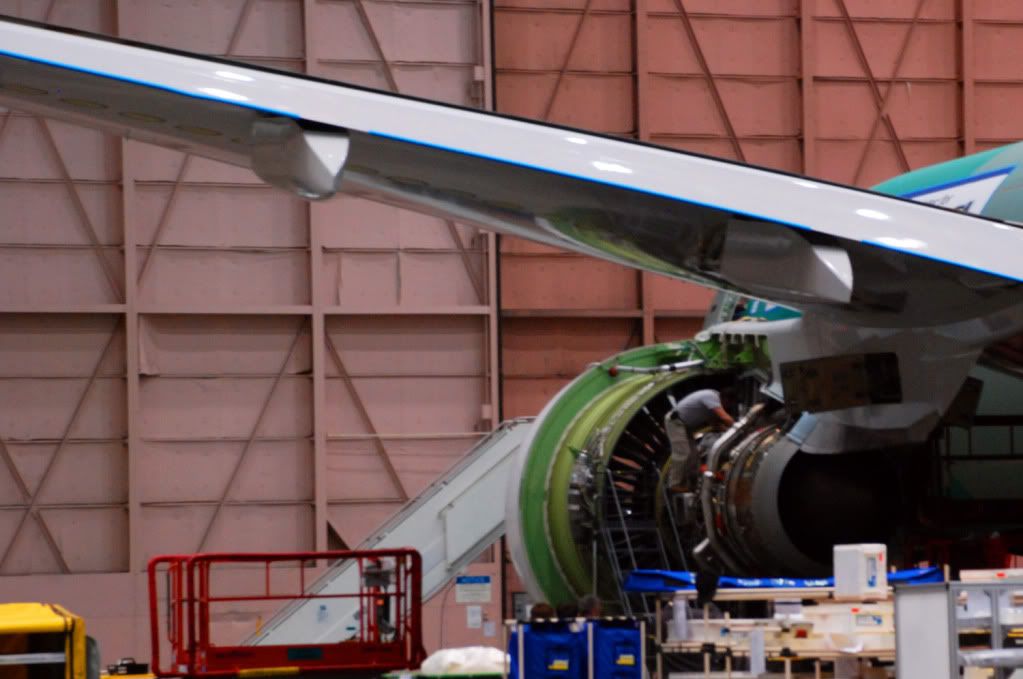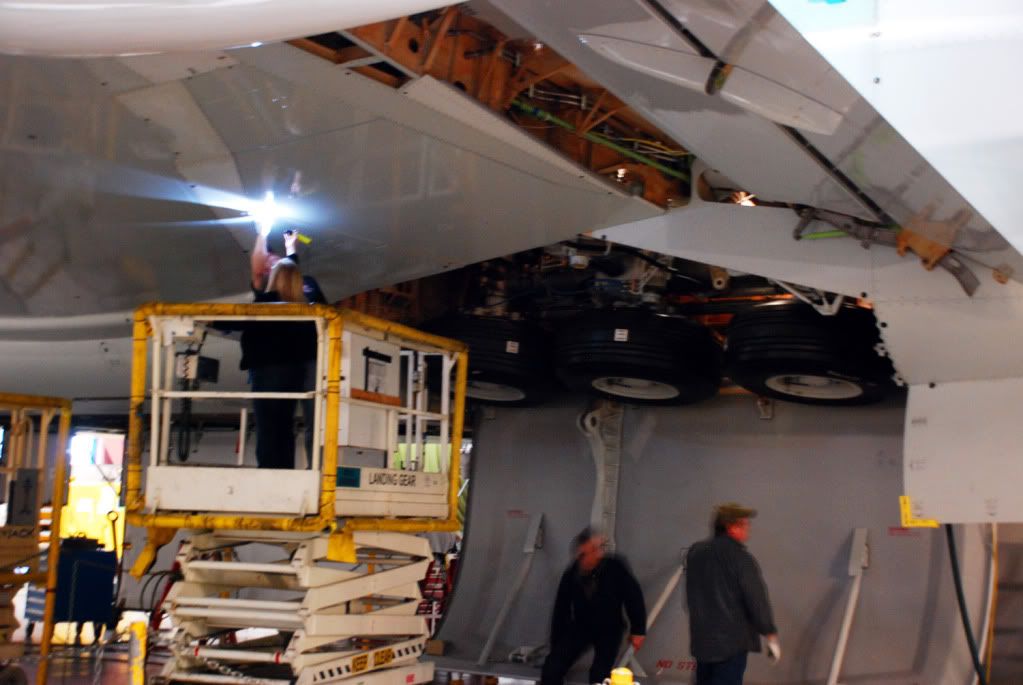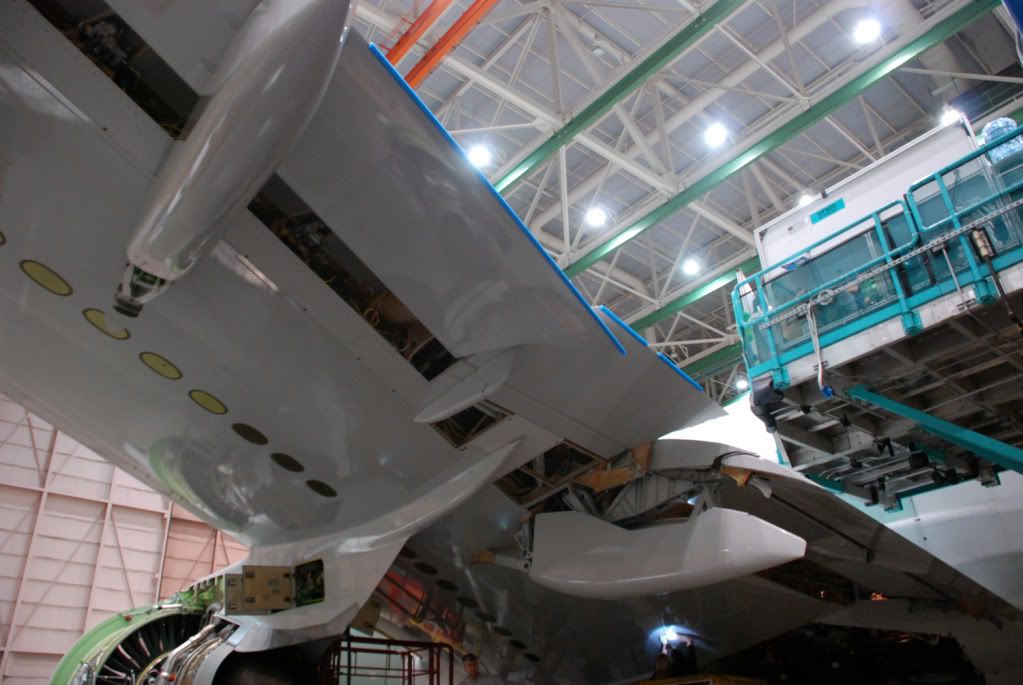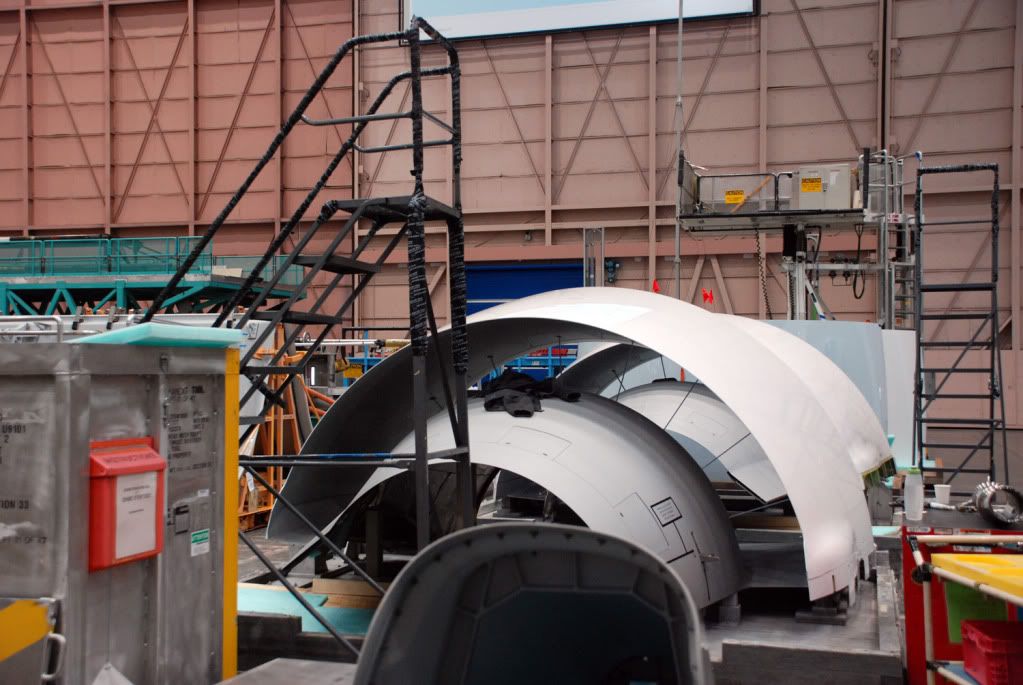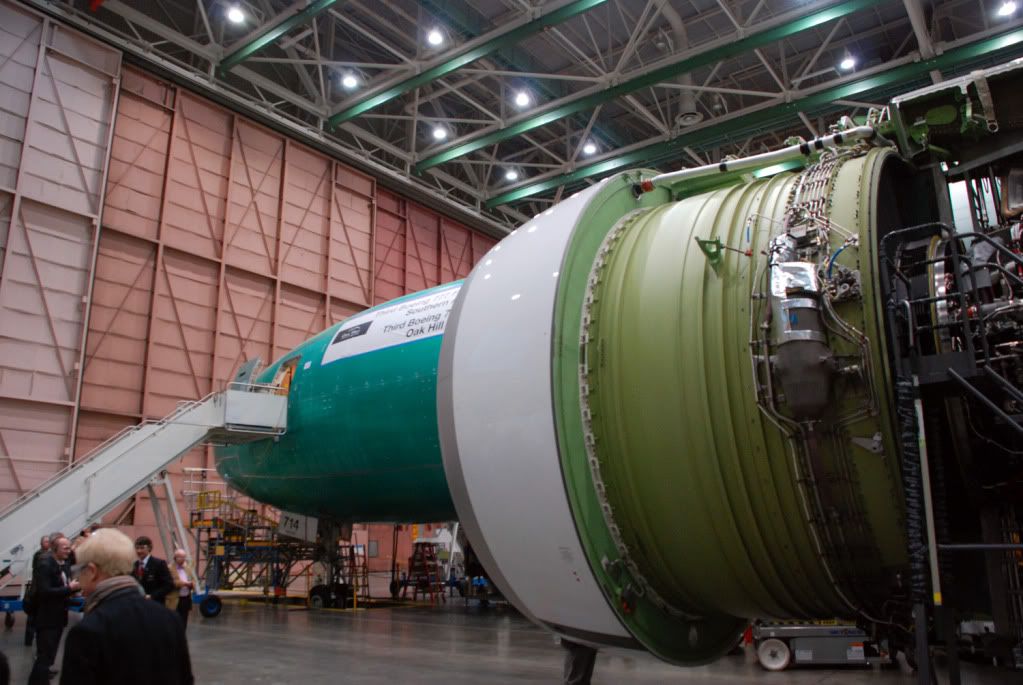 I have no clue who that clown is...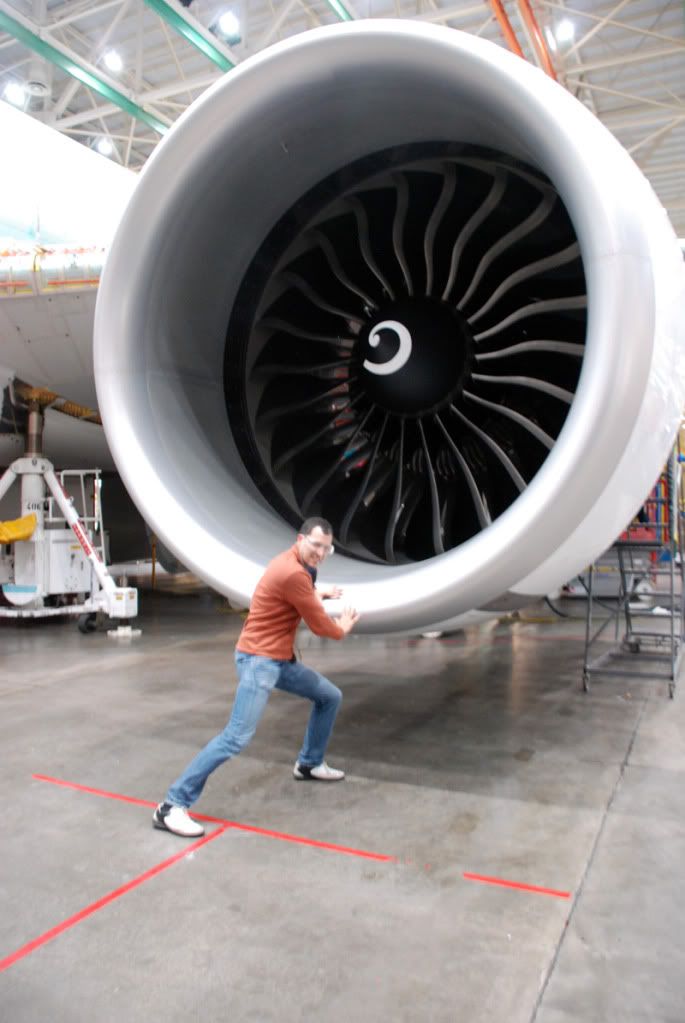 The 777 seen here basically rolls out the door and then has some work done outside before going on test flights.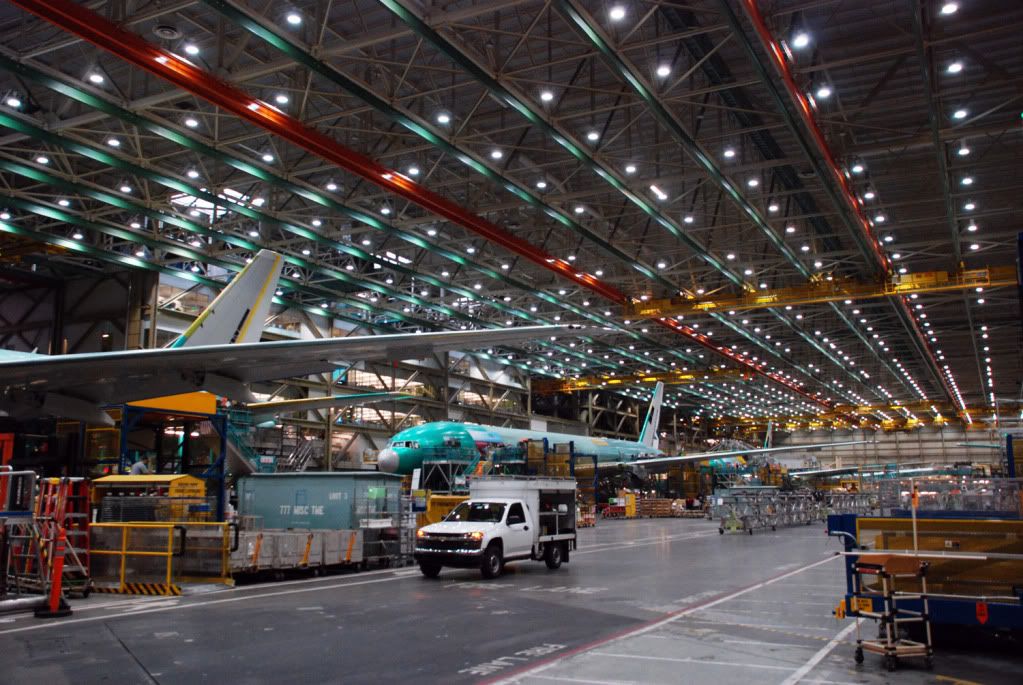 Next, the delivery ceremony and a flight of a lifetime.
Mar 29, 12, 1:51 am
Suspended
Join Date: Jul 2010
Location: UK
Programs: Mucci, BAEC (Silver), FlyBe
Posts: 1,649
Mar 29, 12, 3:38 am
Join Date: Apr 2007
Posts: 1,743
Mar 29, 12, 4:10 am
Join Date: May 2010
Location: London
Programs: Mucci de Pucci, BA Gold, Delta SkyMiles, CX Gold, AMEX Plat, 25 meter swimming badge
Posts: 515
Thanks for posting, great images to please my inner geek.
Mar 29, 12, 7:24 am
Join Date: Mar 2011
Location: Herts, UK
Programs: BAEC Gold, HH Diamond.
Posts: 2,827
brings back great memories of going round the BAe factory ni hatfield as a child.
back then the 146 looked huge to me! cant imagine the scale of Paine field
Mar 29, 12, 7:32 am
Join Date: Jul 2010
Location: UK
Programs: BA Silver, EK Silver, ABP ;)
Posts: 1,631
How tempted were you to use the unfitted lavatory unit?
Amazing photos - thanks for sharing
Mar 29, 12, 3:38 pm
Join Date: Dec 2006
Location: in a cabin
Posts: 6,090
After the jaw dropping tour of Boeing, we exited the building next door to the main hanger door that opens for the 777-300s rolling out in the open for some final work. As the bus made its way toward the other side of the airstrip towards the delivery center and History of Flight exibit there were some interesting views.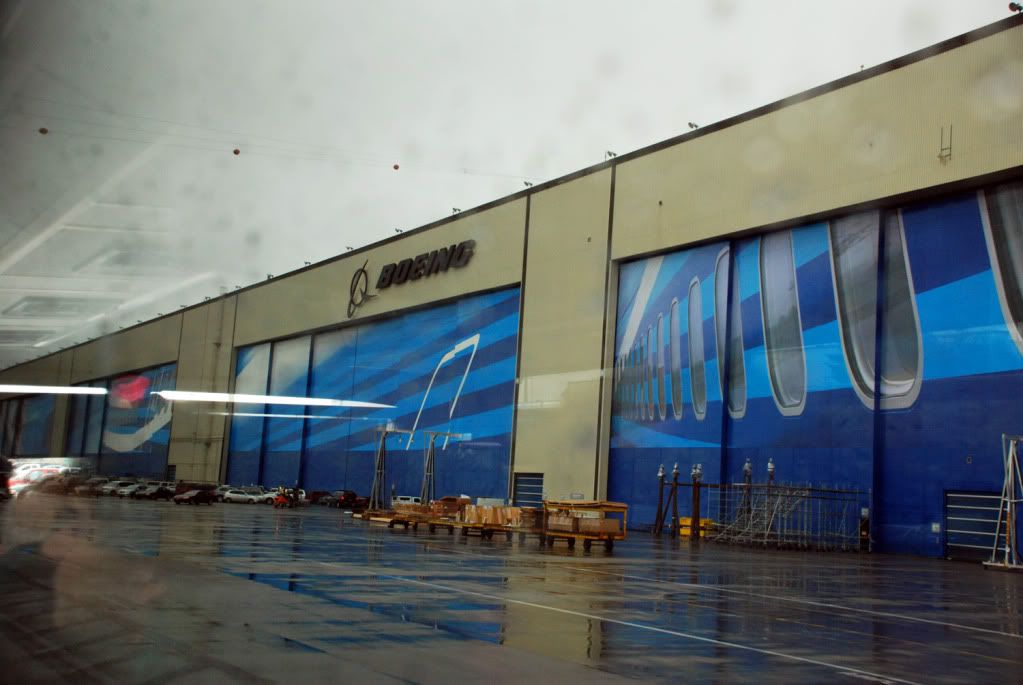 JAL 787's waiting for parts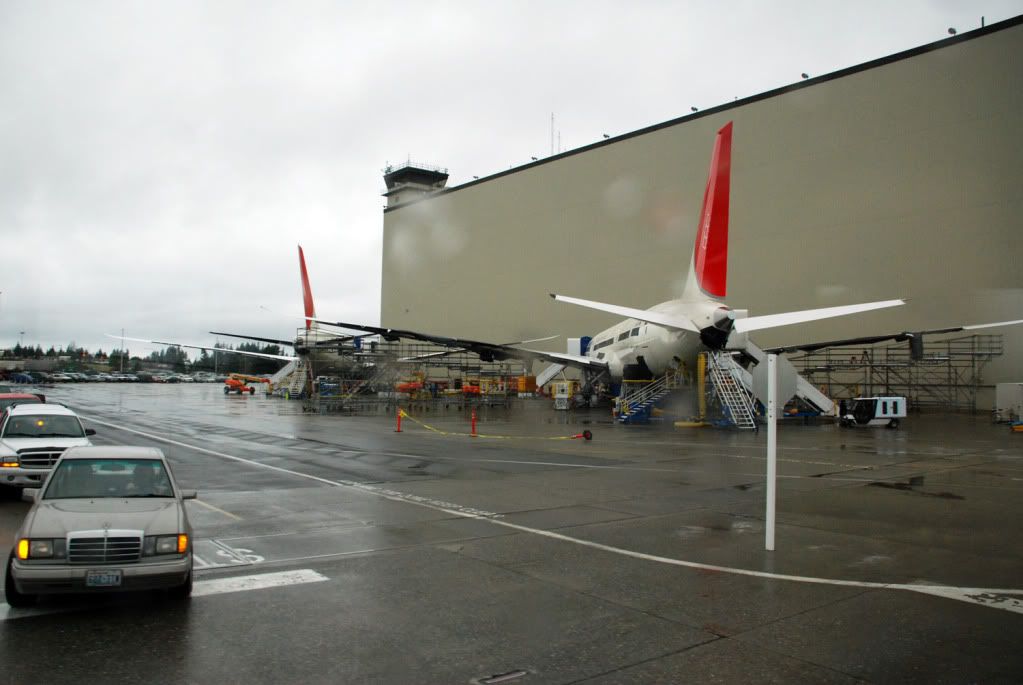 This is the view that greeted us after entering Future of flight and the Delivery center. That's our baby on the other side, waiting for us to take her home! How cool is that? Looking closely one can notice the huge black curtain, tables and a spread setup by Boeing for the imminent ceremony.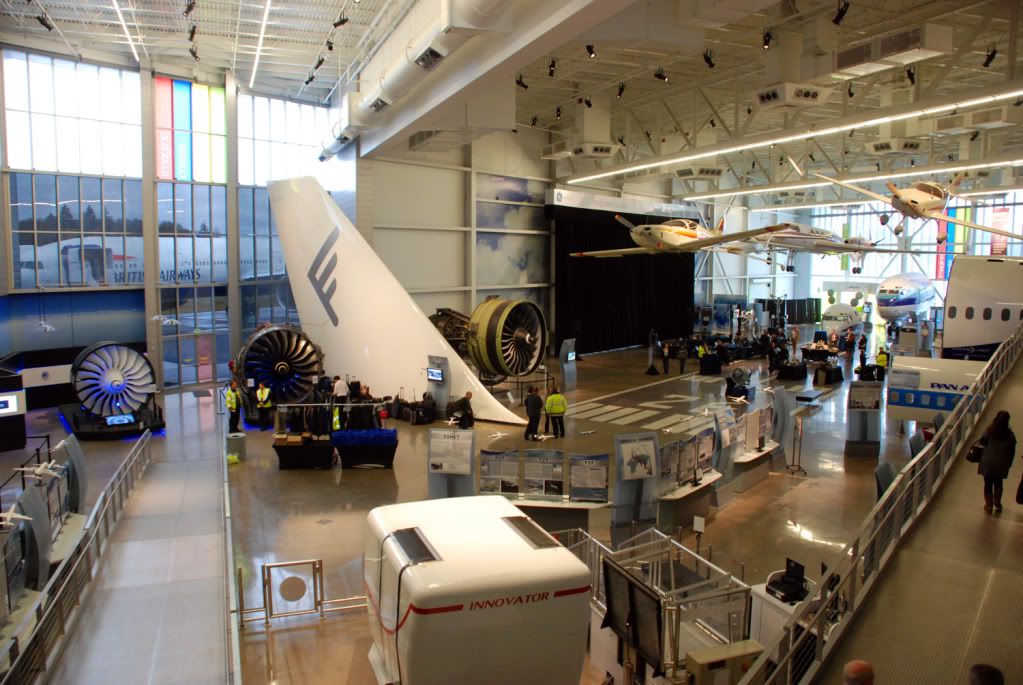 707 body
787 Body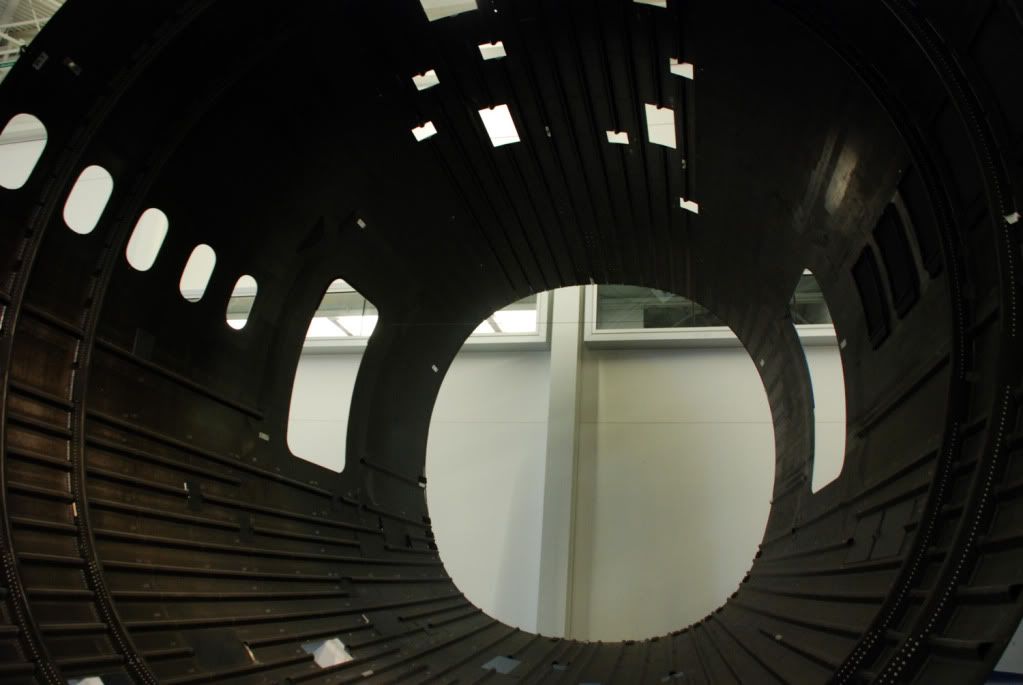 I sneaked out (with permission) prior to the ceremony to get a clear shot of this gorgeous beast. G-STBF. Our plane for ever.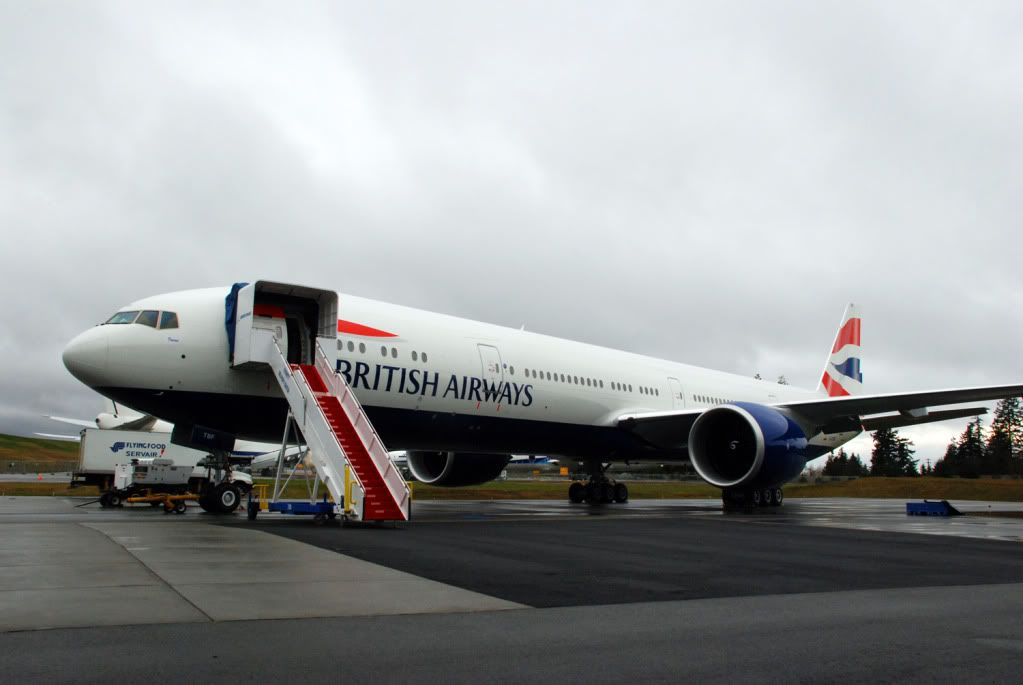 After some more shopping in the Boeing shop (were one easily can spend thousands!) by accident a group of us ended up on the roof of the building which has possible the best plane spotting in the world. And what a fluke. A spanking brand new 747-8i was approaching from a test flight.
G-STBF being prepared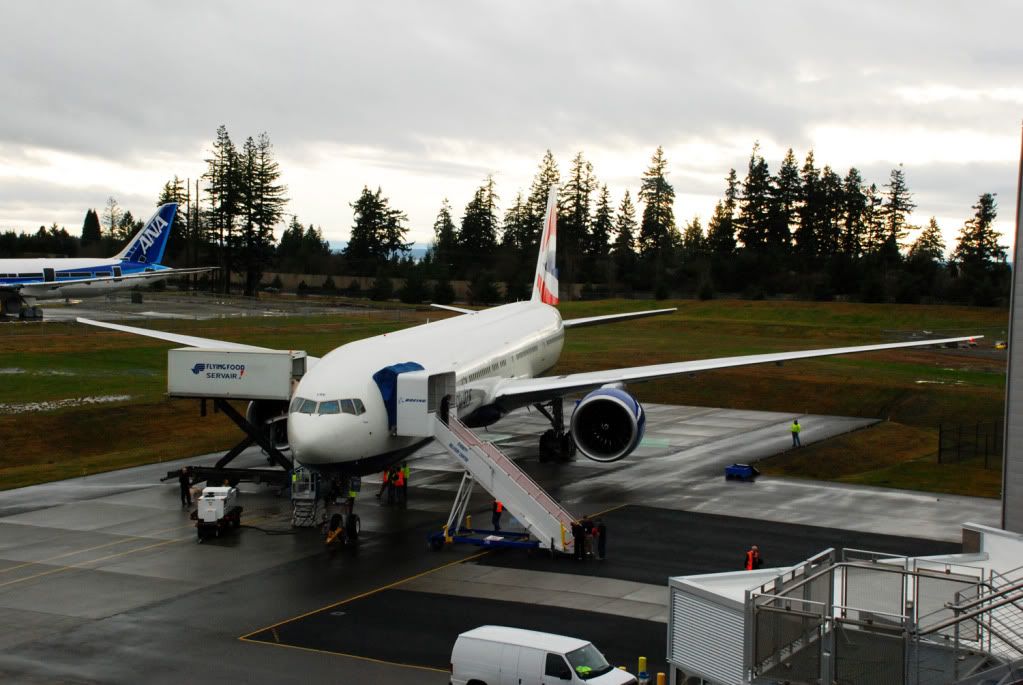 And right behind her a BA 747-8 cargo
Ok, we've seen so many of you it is getting old
Back inside we made it just before the official ceremony. Our skipper Rod signed the documents, we saw it and it was a ridiculous amount of US dollars, and the speeches commenced. A senior exec from Boeing together with Mr Lord, BA Director of Operations spoke while the curtain was pulled back, displaying G-STBF in all its glory. Cue lots of applause.
Now, what happened next truly made us in the group feel special. We were asked to cut the ribbon of the new plane. One of the people in our VIP group had a birthday and was asked to hold the scissors.
Skipper Rod's mum was also invited on the delivery flight and having just turned 75, BA decided to name G-STBF after her.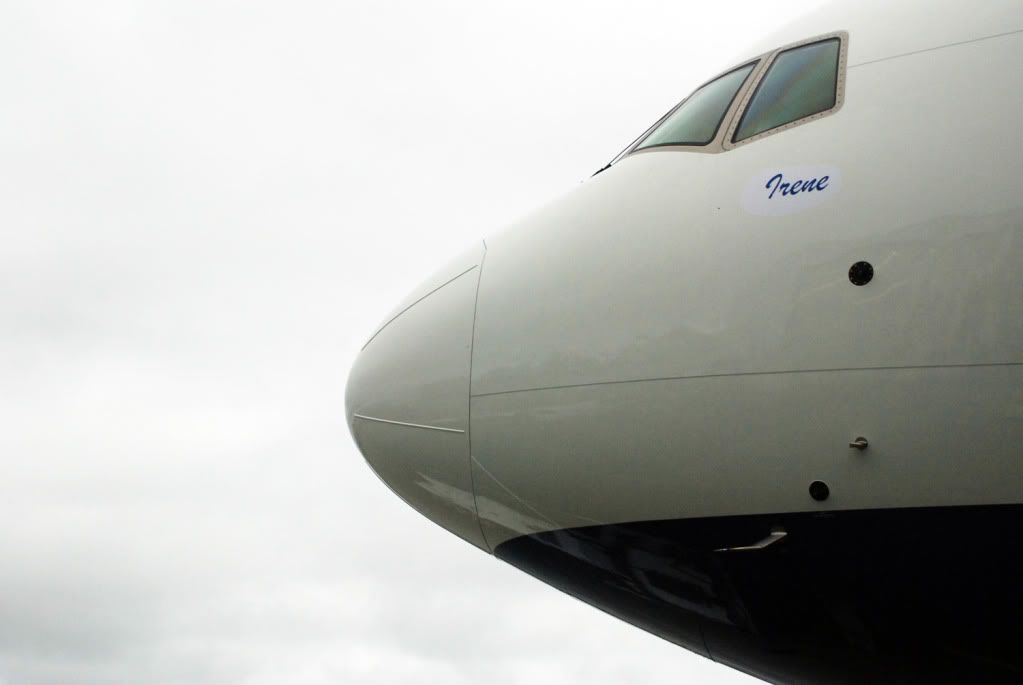 After the ceremony we all went back inside to clear security and exit the US. Boeing have a full security outfit in place. Lets just say that one cannot experience a more relaxed and friendly security check in the US, unless flying Private. Back outside and up the stairs, with some strong excited emotions.
Excuse me, I cannot find 10A?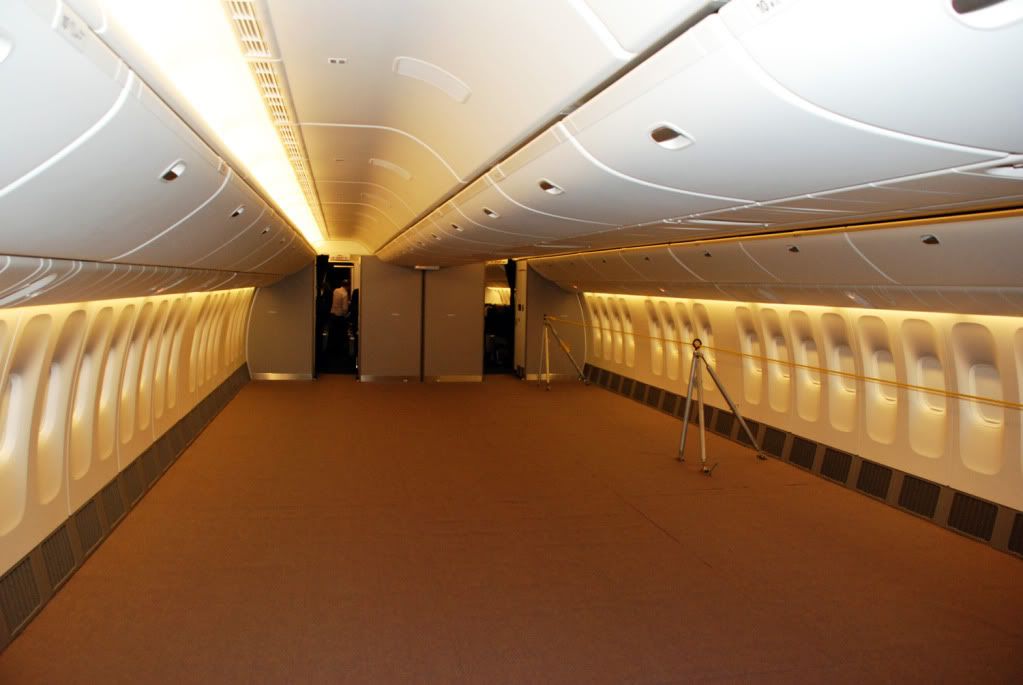 Hello, I wish to complain. My seat is missing. Can I sit with you, Captains?
Skipper Tim doing the safety briefing, and explaining in why each safety detail has to be covered. Interesting, and very generous.
Towed away before engine start. Bye bye and thanks so much for the wonderful hospitality!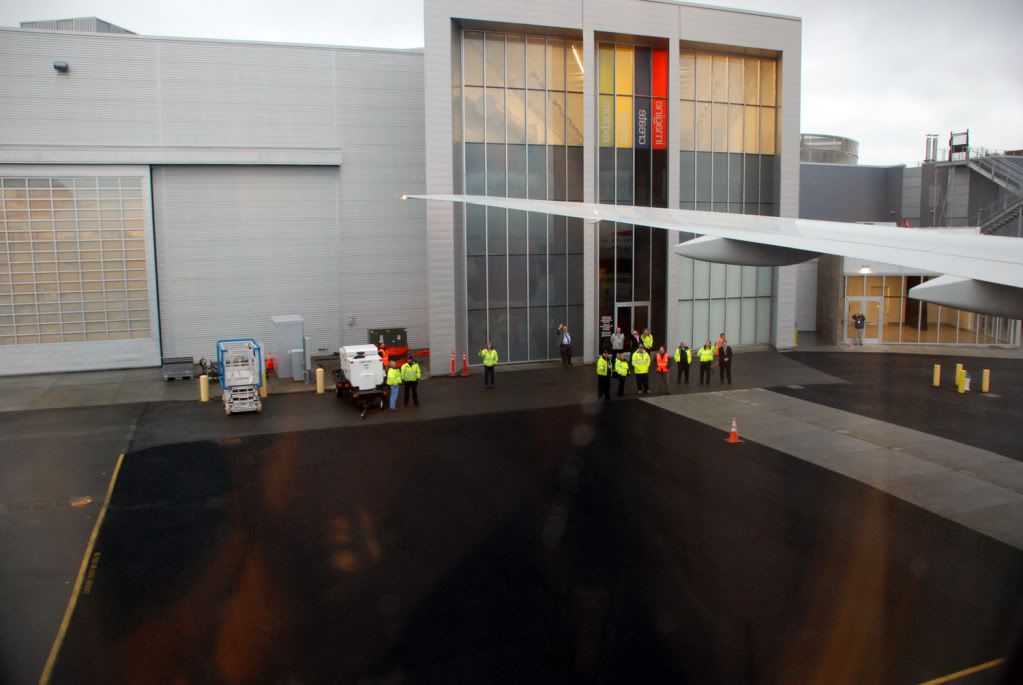 Coming up, on board a flight of a life time and finally, a tour of British Airways Maintenance Cardiff.
Mar 29, 12, 3:55 pm
Join Date: Mar 2005
Programs: Mucci, BA-GGL, LH-Sen
Posts: 2,234
Love the photos! Thanks for sharing
Apr 2, 12, 1:28 pm
Join Date: Dec 2006
Location: in a cabin
Posts: 6,090
Sorry for the delayed update. Work, family and keeping you people here in check takes time
Crew bunks on the upper deck of the 777-300. I'd pay for that!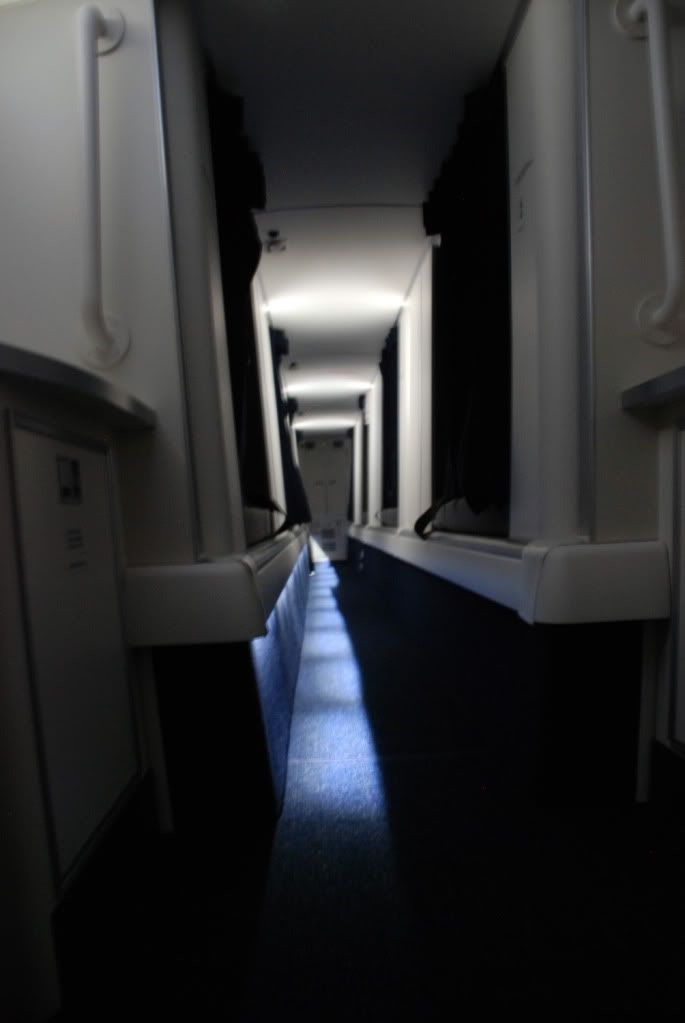 Quick fix before going back to work
Almost like the stairs in the 747, albeit much steeper!
That is the cleanest coach galley I will ever see in my life time...
F cabin.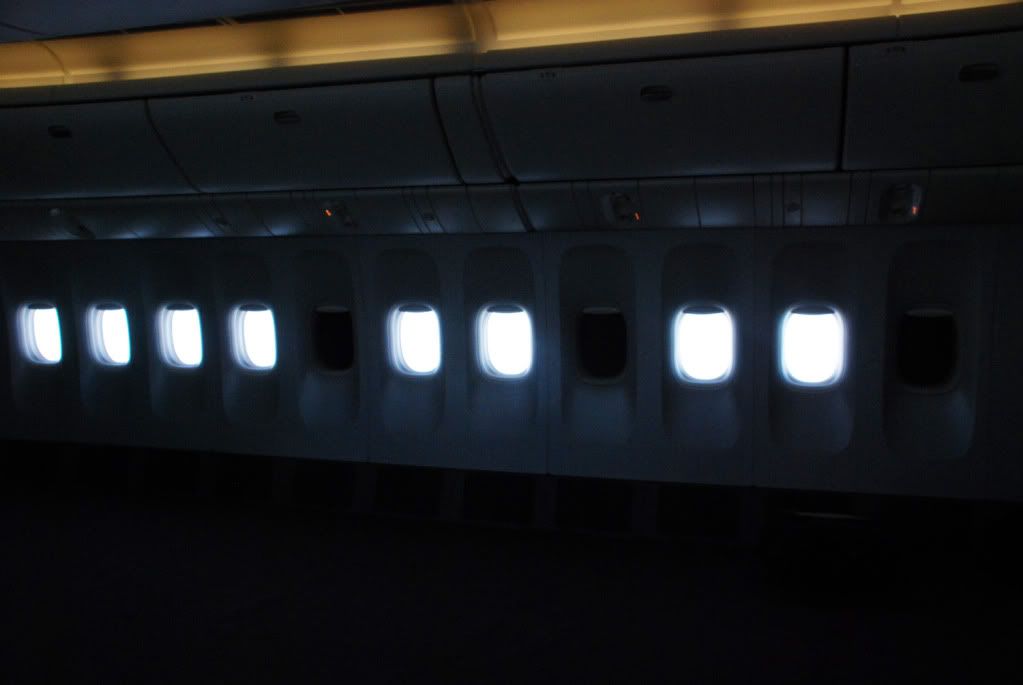 1K?
Big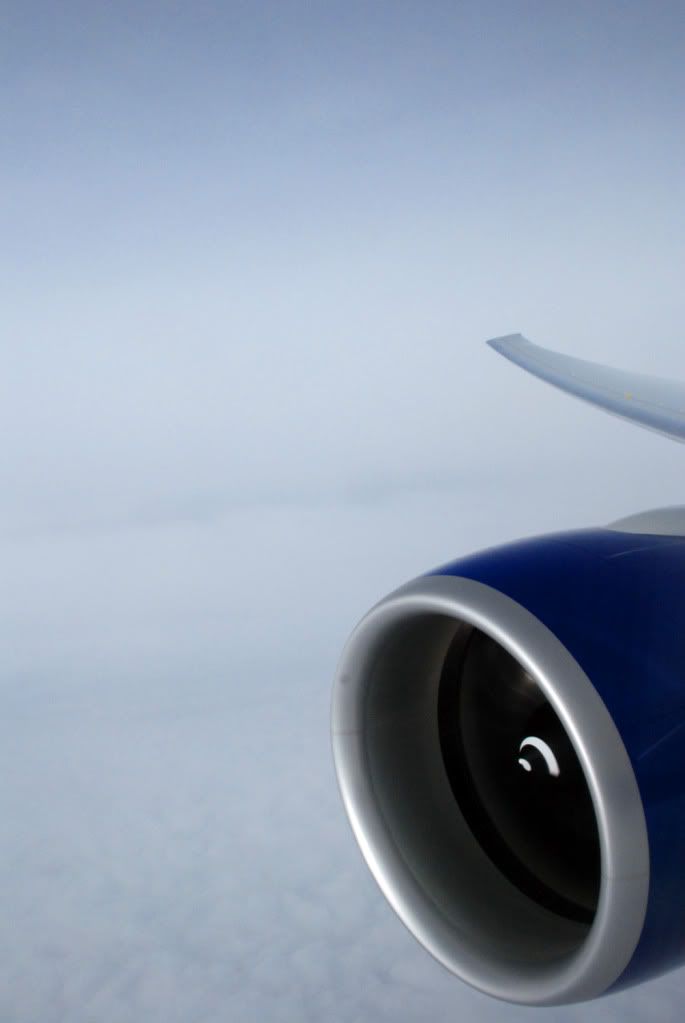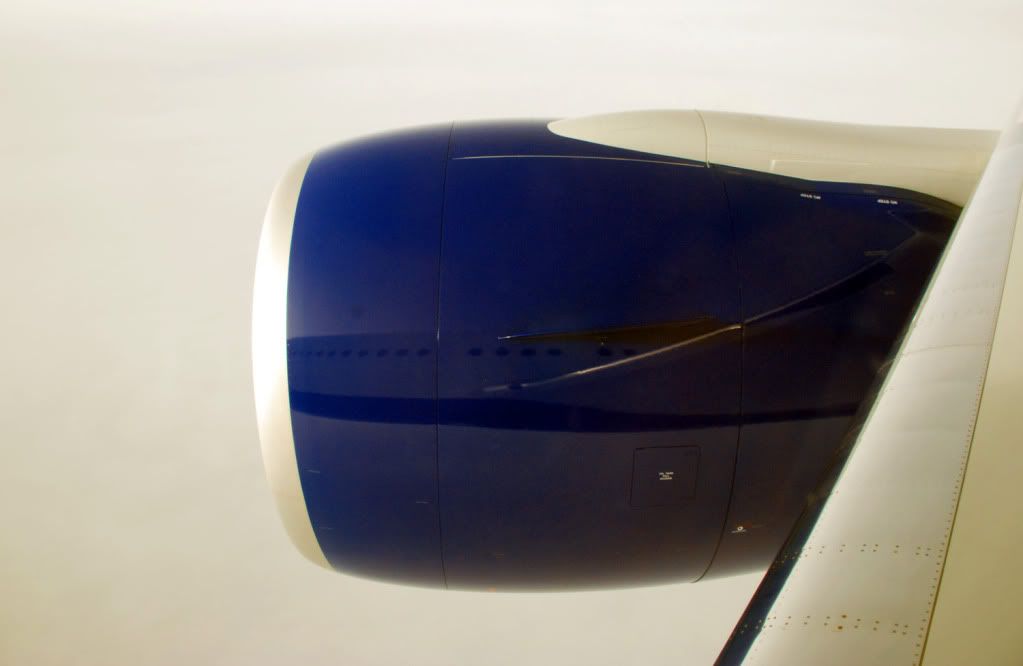 A view you don't get to see very often in Club
Since it was very windy in Cardiff everyone was asked to take a seat in the WT+ cabin for balancing. We bounced around a bit on touch down but Captain Mitchell performed admirably. Back in blighty...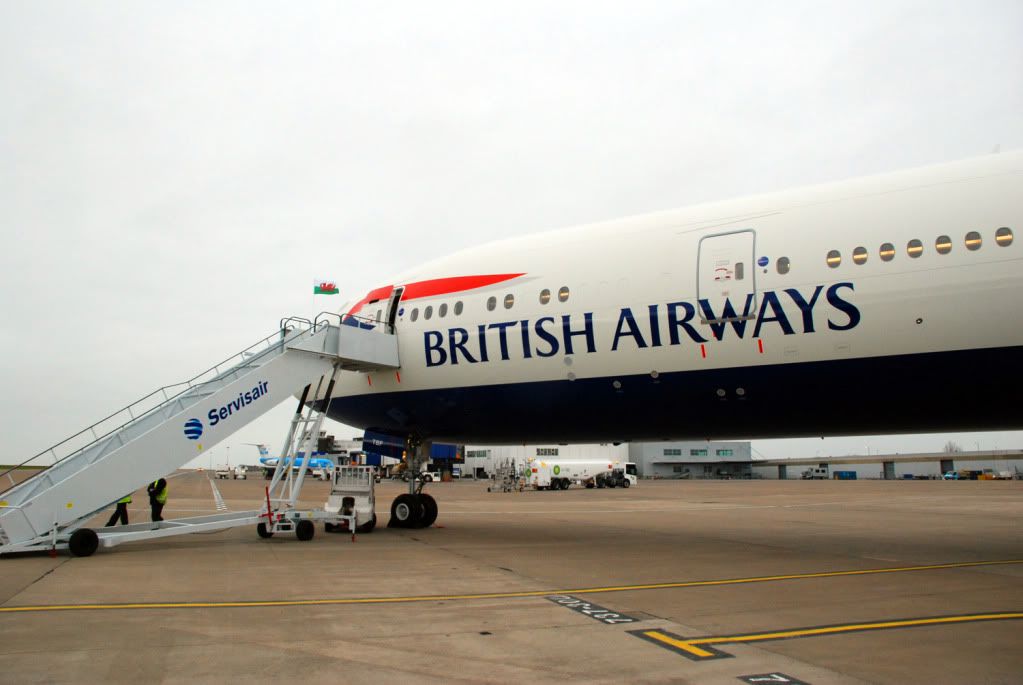 Thank you! You will forever be "our plane" and each time I board you I shall tell the CSD I was on the delivery flight.
And things did not end here. The group was now treated to a tour of BAMC (British Airways Maintenance Cardiff) where the wide bodies are serviced. Also amazing! Coming up in the next part.
Apr 2, 12, 1:43 pm
Join Date: Dec 2006
Location: in a cabin
Posts: 6,090
After a visit to BAMC, the already rock solid faith in BA operations, maintenance and security becomes Diamond solid! No kidding. The work that goes into maintaining these machines is staggering.
Two 747-400 were in for D-checks and a 777-200 was about to head back to LHR, hence we could not see that one.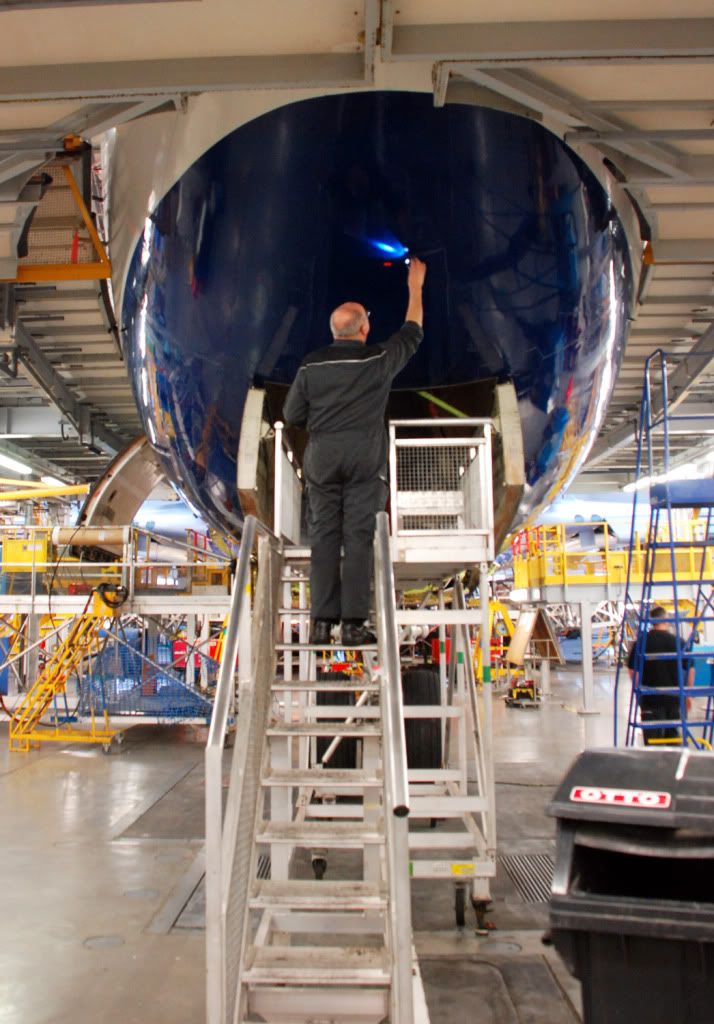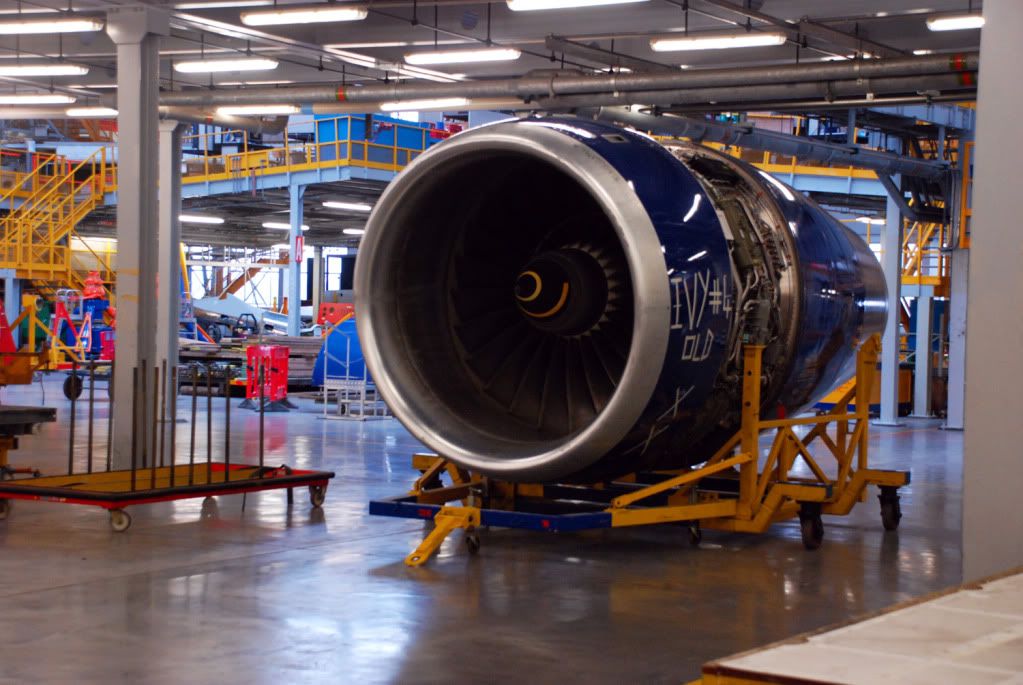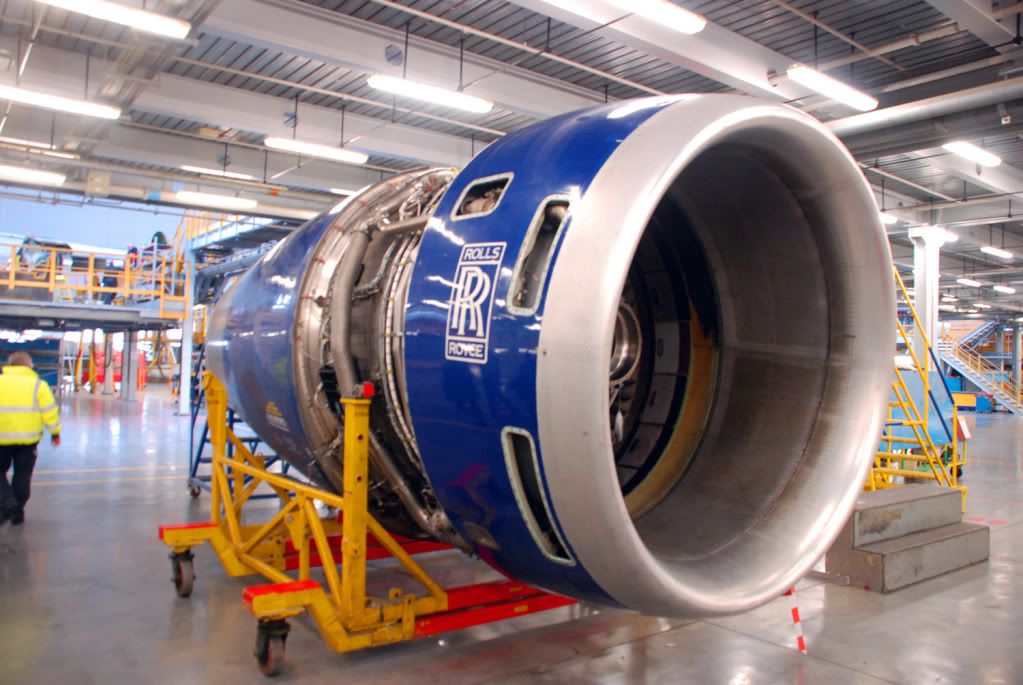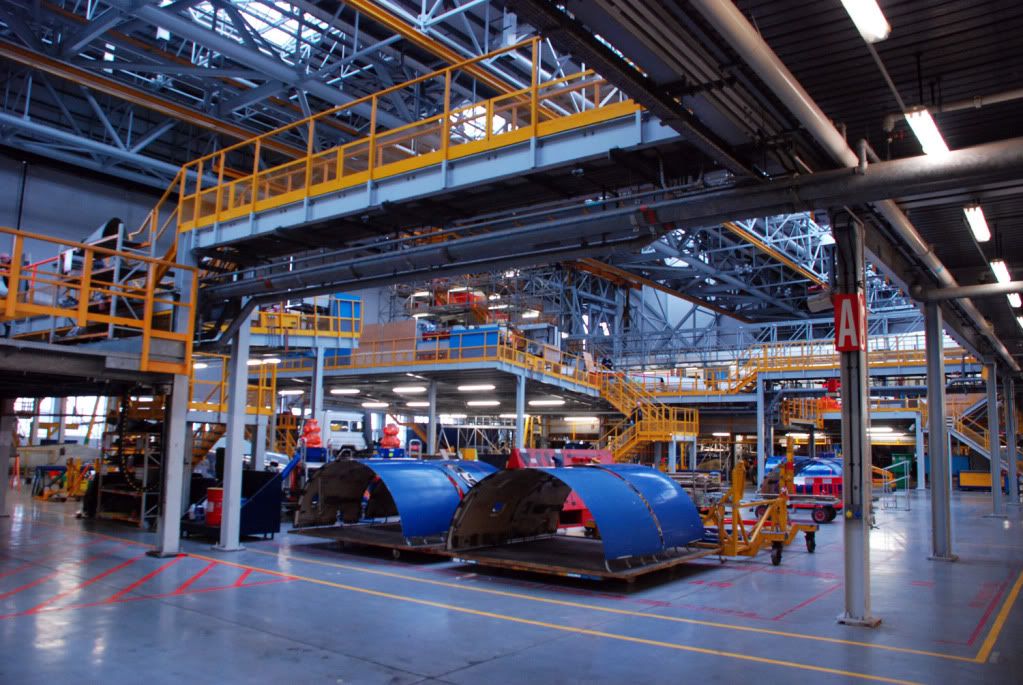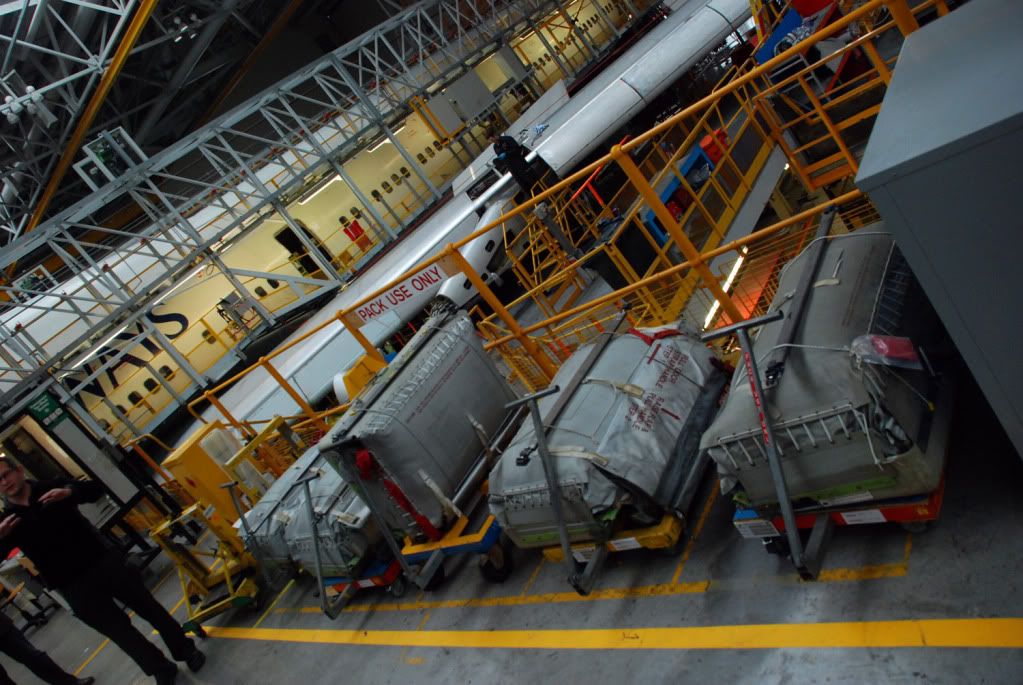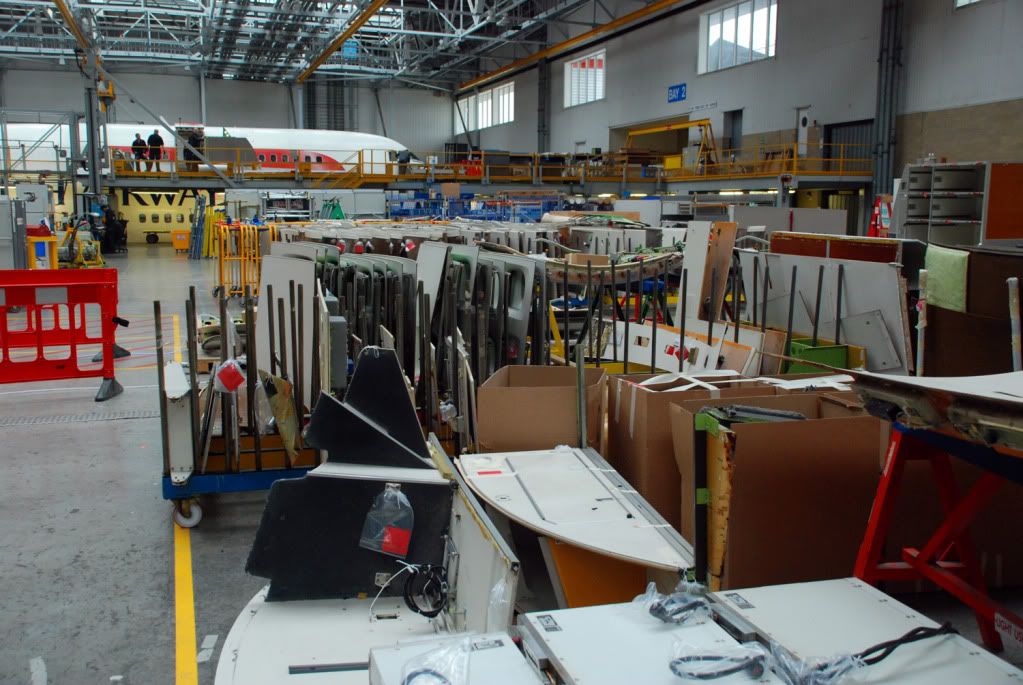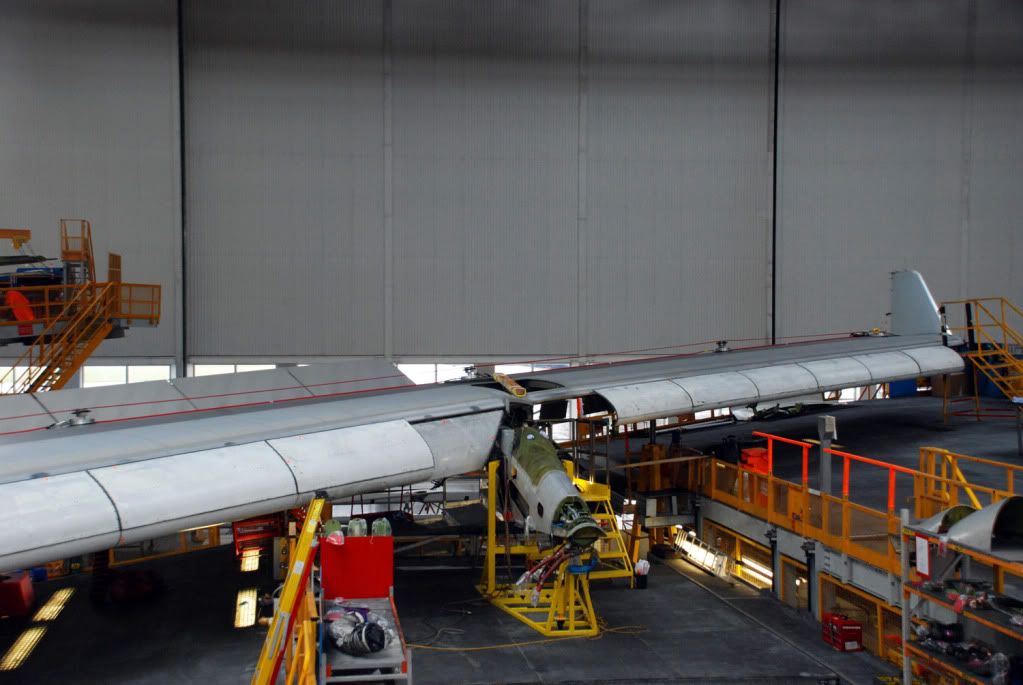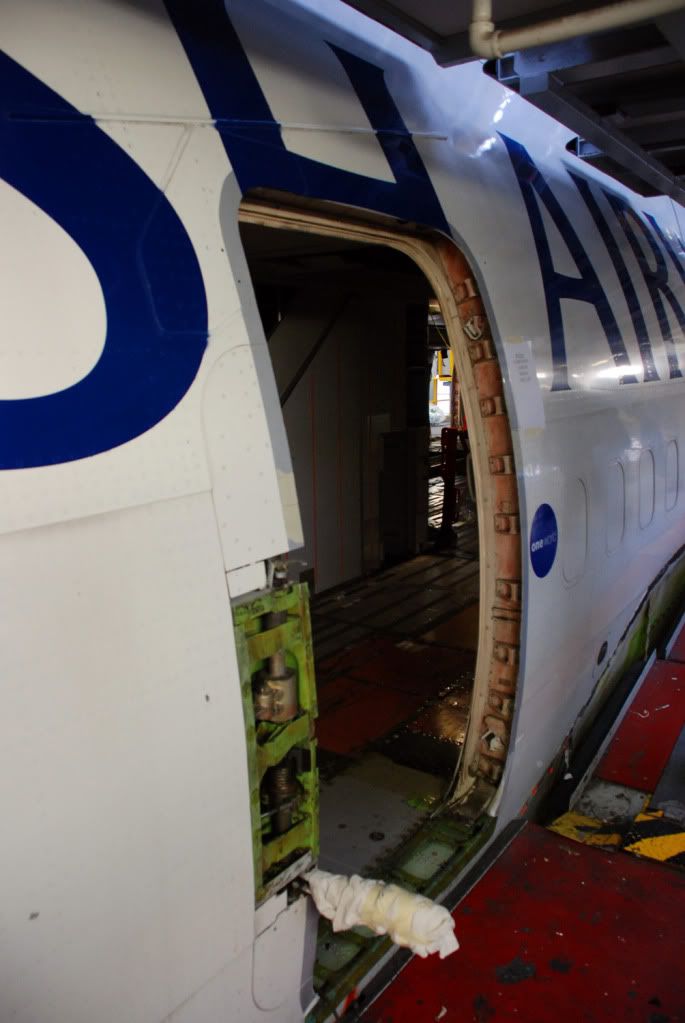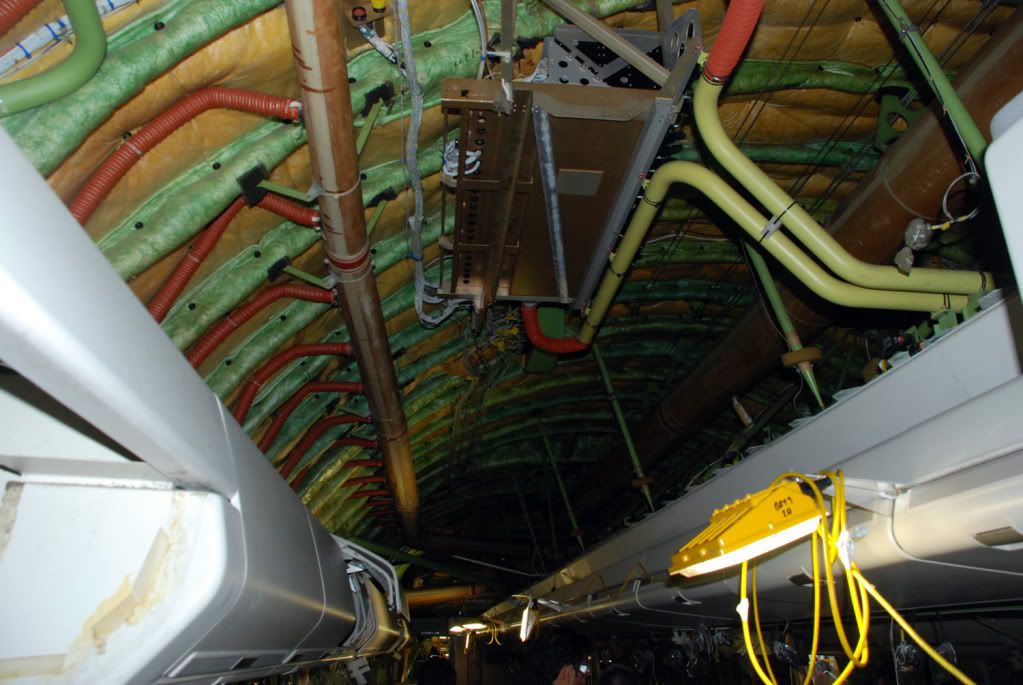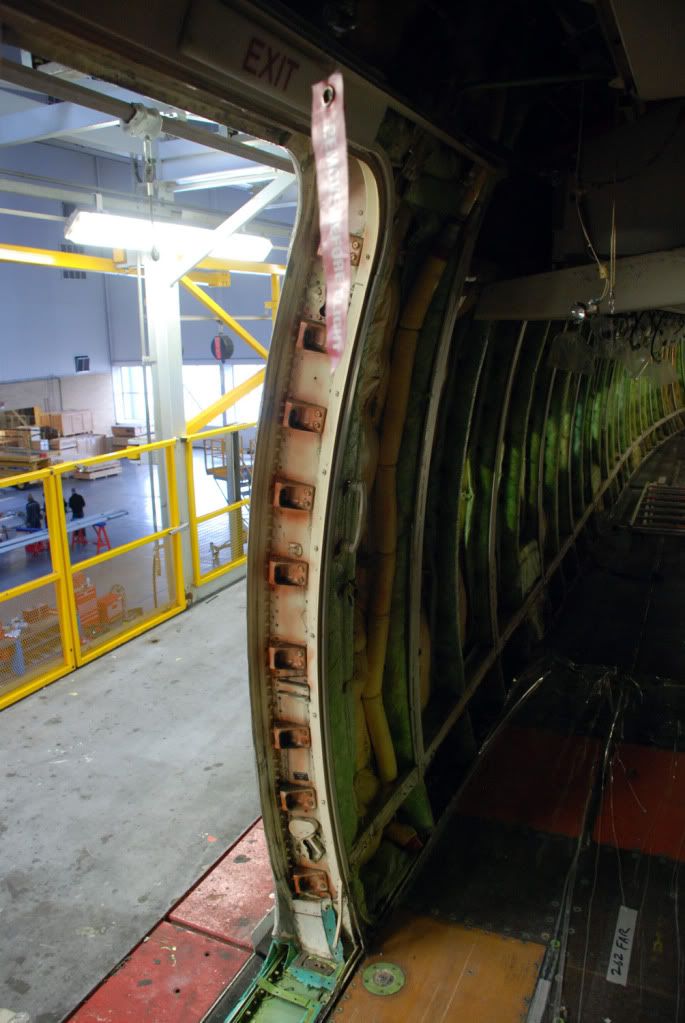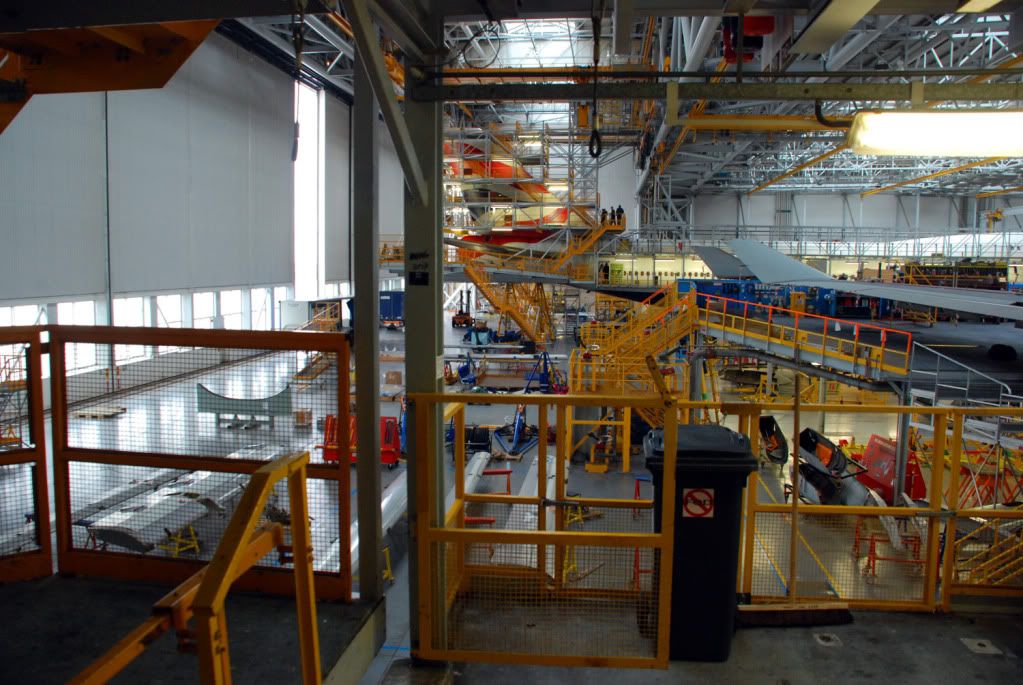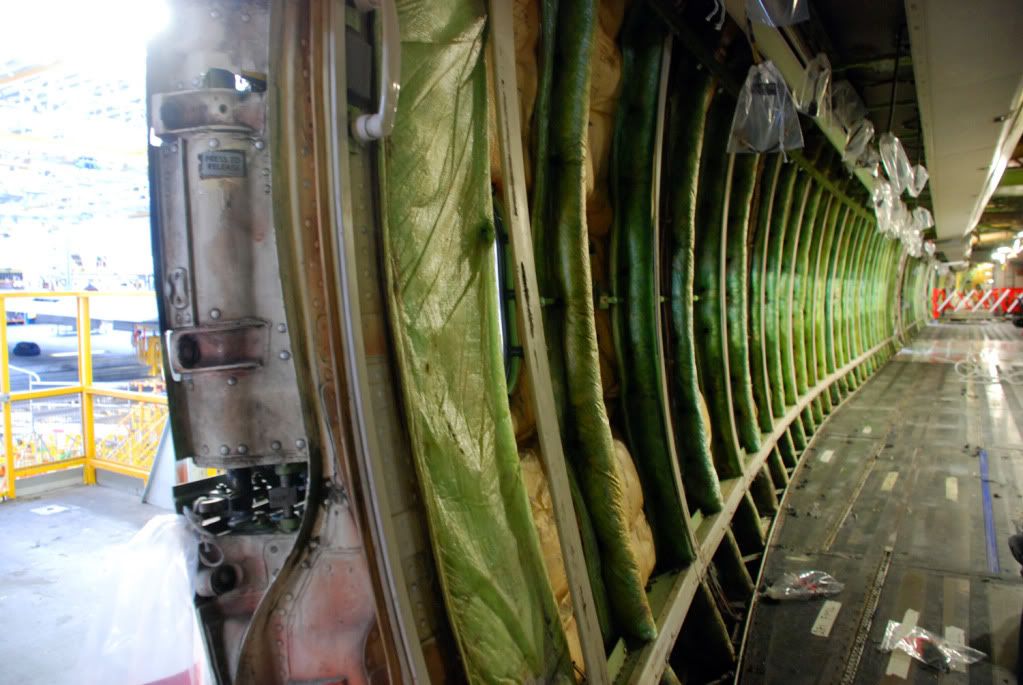 Apr 2, 12, 1:50 pm
Join Date: Dec 2006
Location: in a cabin
Posts: 6,090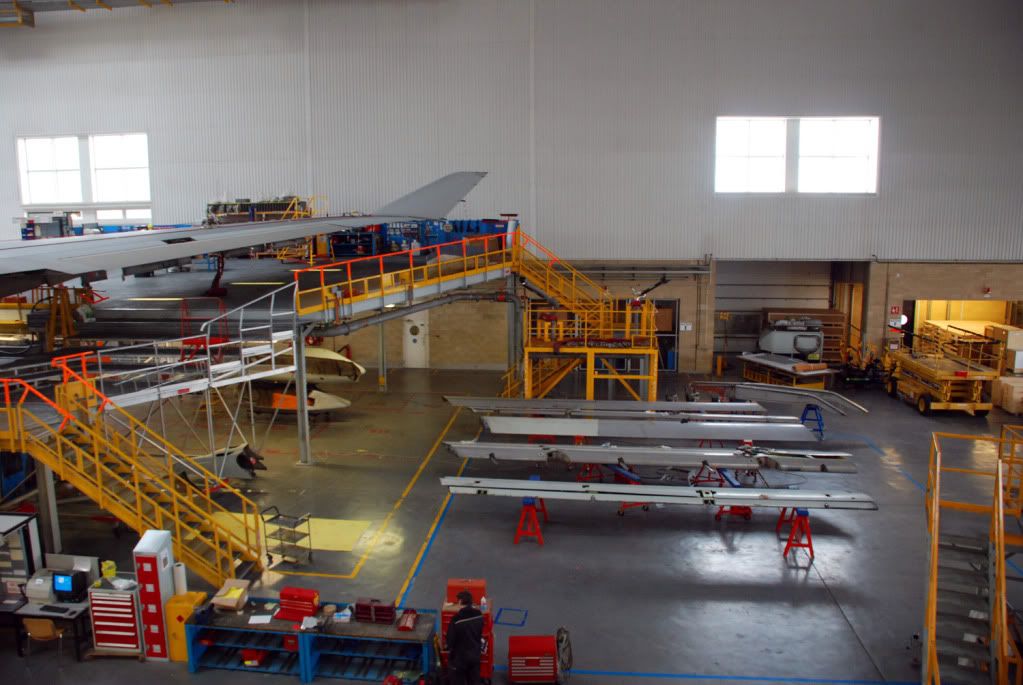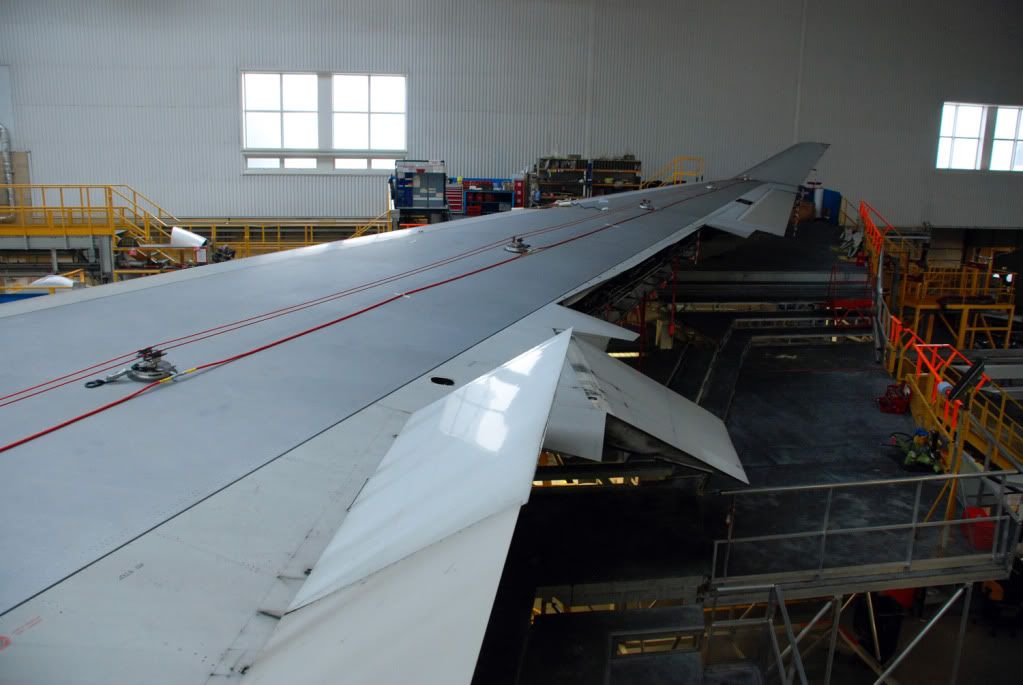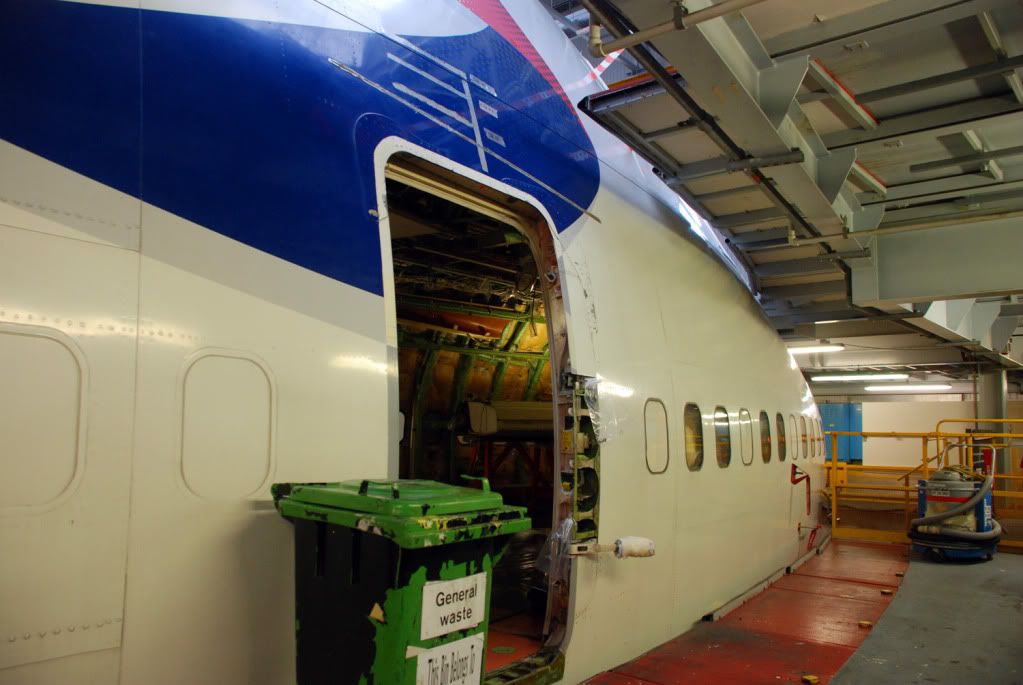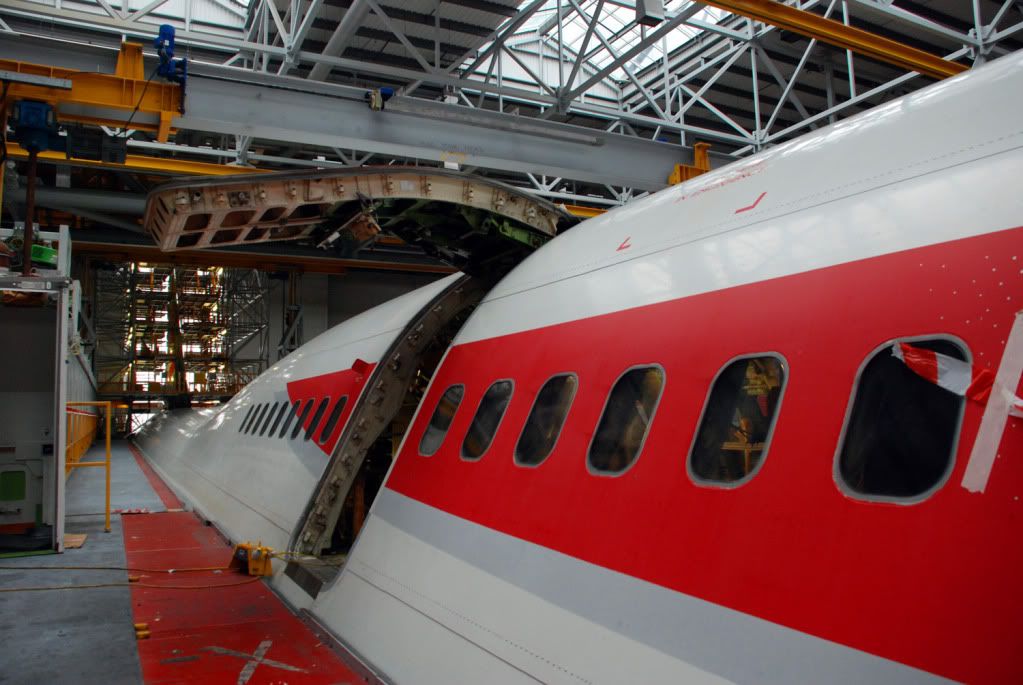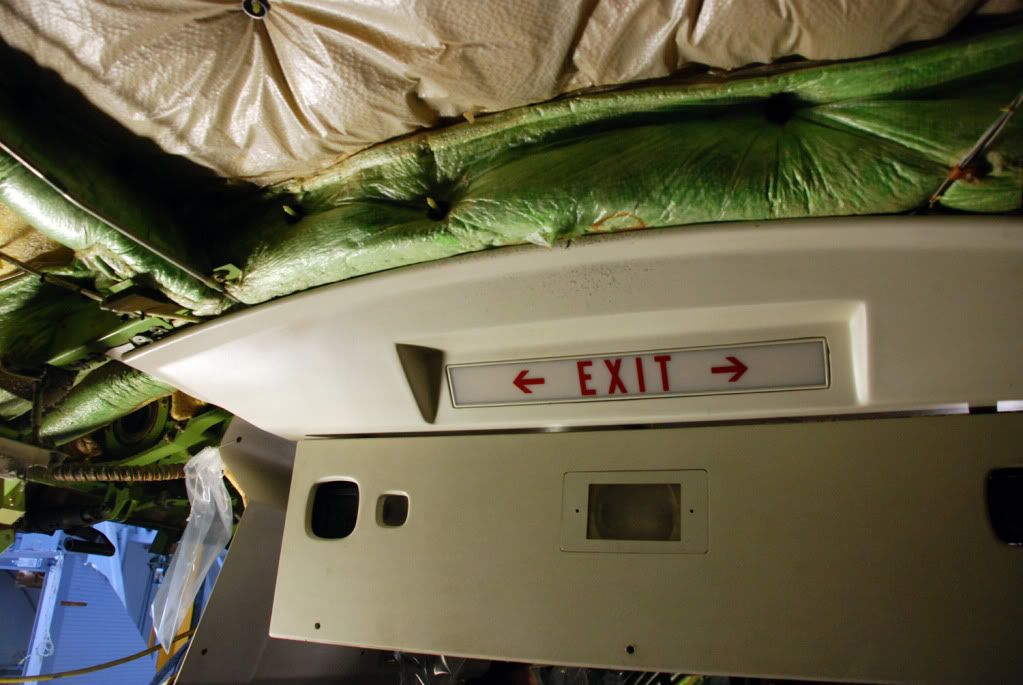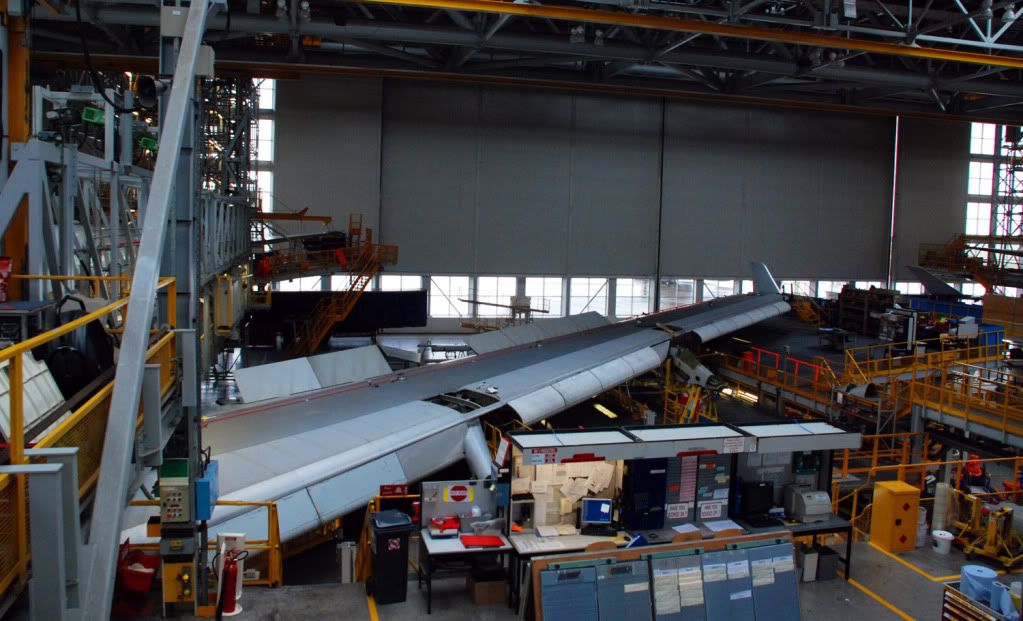 G-STBF F suites. When new planes arrive from Everett, they park outside the building connected through an airbridge. The engineers get to work instantly moving in the F and CW cabins.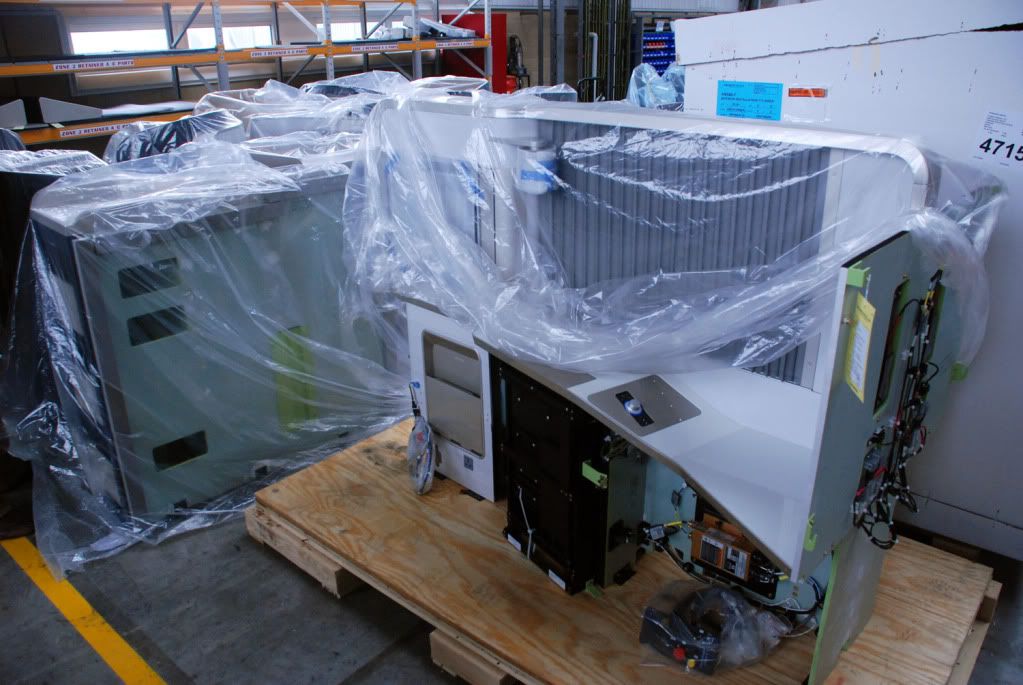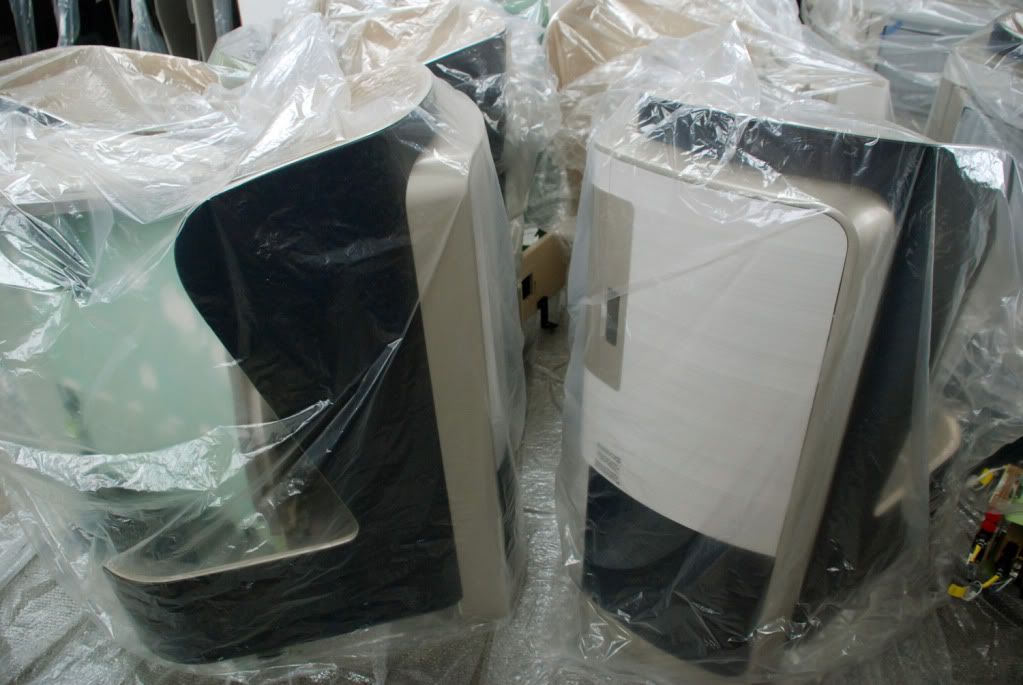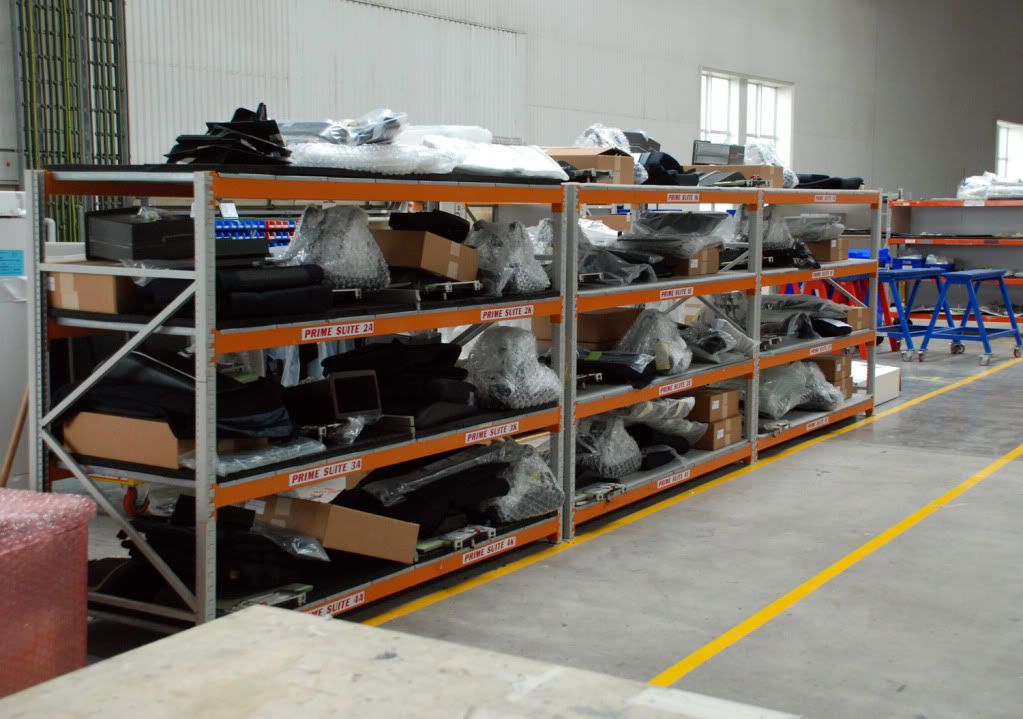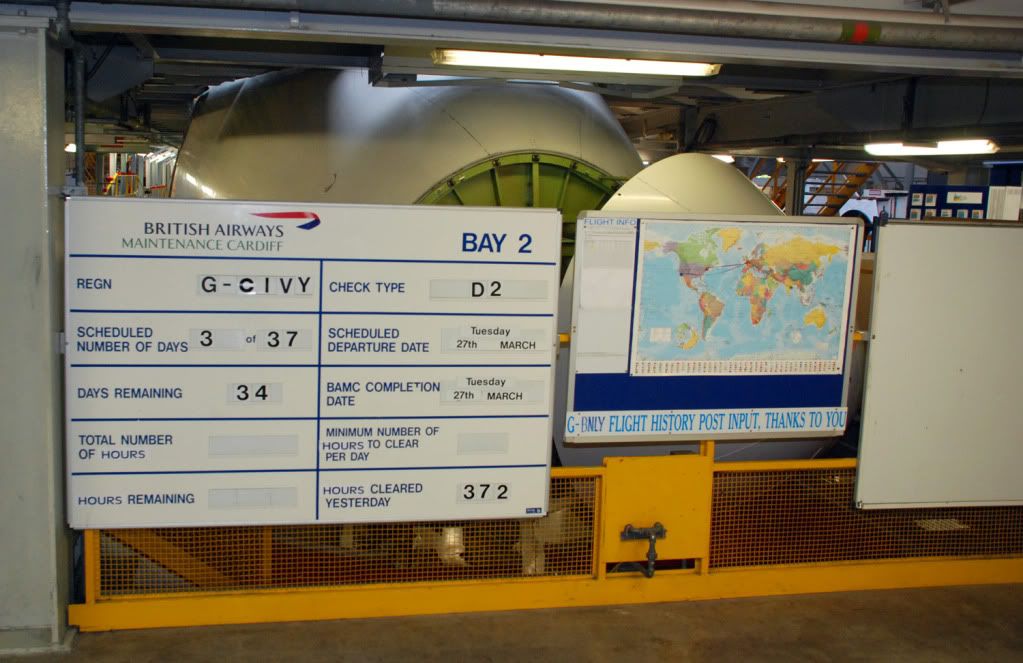 Thanks for watching. Words cannot express the gratitude felt among the group for being invited to take part in such a special and memorable trip.
We're all actually getting together soon for a reunion. It was that special.
Apr 2, 12, 2:11 pm
Join Date: Nov 2011
Location: London
Programs: BAEC Gold, AMEX Plat and all that comes with it.
Posts: 346
These are incredible pictures, thank you so much for sharing.

Amazing how much they strip the birds down for maintenance. Reassuring to!

Also never realised the UD door opened upwards.

Thanks again.
Apr 2, 12, 3:24 pm
Join Date: Nov 2002
Location: Scotland, UK
Posts: 346
Great pics
Thanks for sharing