The BA Champagne & Wine thread
Sep 23, 18, 12:26 am - Wikipost
| | | |
| --- | --- | --- |
| Please read: This is a community-maintained wiki post containing the most important information from this thread. You may edit the Wiki once you have been on FT for 90 days and have made 90 posts. | | |
Feb 9, 17, 1:46 pm
Join Date: Dec 2006
Location: in a cabin
Posts: 6,140
The BA Champagne & Wine thread
---
I suppose we'll give this another go. However, with the recent dismal offering except for CCR and F, can we even bother about keeping track of the other lounges and cabins?

GF last week was a sad sight. 3 rather average new world reds and 3 equally poor whites. Not even a basic Chablis.
Champagne is now Henriot.

At least First hasn't been entirely enhanced.

First Cabin:
Bubbles: LPGS, Tattinger 2006, Rose Champagne

Reds: Chateau Cantemerle 2008 Cru Classe Haut Medoc. 2014 Russian River Valley Pinot Noir. Geol 2014 Bodegas Tomas Cusine Costers, Spain

Whites: 2014 Meursault Bouchard Pere et Fils. Cheninsolite 2014 Anjou Blanc (sweet). 2015 Pinot Gris, Oregon USA.

CCR:


Galleries First T5:

Please update and edit OP as libations change.
Feb 10, 17, 2:37 am
FlyerTalk Evangelist
Join Date: Apr 2012
Location: Leeds, UK
Programs: BA GGL/CCR, GfL, HH Diamond
Posts: 28,346
Hi
Petrus
, can we close down the 2016 please?
http://www.flyertalk.com/forum/briti...thread-23.html
Current CCR wine list as of 20 January:
Feb 10, 17, 3:32 am
formerly rxfleming
Join Date: Jan 2009
Location: AUH, DXB (and GLA)
Programs: BA Gold, HHonors Diamond, Marriott Plat Elite
Posts: 2,448
Well, the bubbles in First have changed:

LPGS is still there, but they now have:

Bolney Estate Vintage Blanc de Blancs (English Sparkling Wine)
and
Jacquart Rose Mosaique NV

I tried the Bolney last week, and it was smashing. Very effervescent and foamy on the first few sips, but it then settles down. Reminded me very much of Aldi's Veuve Monsigny (which i suppose is a good review for an English Sparkling Wine!). About time British Airways have a British Wine on the menu.

The Rose on the other hand was rank.
Feb 10, 17, 6:18 am
Join Date: Aug 2013
Posts: 59
Each to their own etc, but I wouldn't dismiss English sparkling wines, made by méthode champenoise.
Nyetimber, from Sussex, frequently wins international 'Champagne' awards, over the best that the French put up. Give it a try sometime - it is superb IMHO.
I have no reason to doubt that Bolney is also good, from a similar district to Nyetimber.
Feb 10, 17, 8:35 am
Join Date: Feb 2009
Location: Chelsea
Programs: BA Gold
Posts: 1,129
Feb 10, 17, 10:34 am
Join Date: Dec 2006
Location: in a cabin
Posts: 6,140
Originally Posted by
KARFA
Hi
Petrus
, can we close down the 2016 please?
http://www.flyertalk.com/forum/briti...thread-23.html
Current CCR wine list as of 20 January:
Done (by one of my mod colleagues).
The red wine list is spectacular! Have to be back in CCR soon.
Feb 10, 17, 1:09 pm
Suspended
Join Date: Feb 1999
Location: Seat 1A, Juice pretty much everywhere, Mucci des Coins Exotiques
Posts: 32,085
Feb 10, 17, 1:14 pm
FlyerTalk Evangelist, Ambassador, British Airways Executive Club
Join Date: Jun 2008
Location: Somewhere between 0 and 13,000 metres high
Programs: AF/KL Life Plat, BA GfL+CCR, Aclub Plat, Hilton Diam, Marriott Gold, blablablah, etc
Posts: 25,130
Feb 11, 17, 12:59 pm
Suspended
Join Date: Jan 2005
Location: London
Programs: plenty - ggl, ccr, etc, etc.
Posts: 1,619
always happy to see anyone doing their own thing. The current English sparkler is good and can hold its own with some of the special club champagne. Sometimes it pays to look beyond the stereotype and work on the taste not the label.
I'm delighted to see that in F BA load some cheap crowd pleaser French rose stuff and saved the budget for a good English bubbler
Feb 11, 17, 1:19 pm
Join Date: Oct 2009
Posts: 4,955
Originally Posted by
orbitmic
Well, I for one wouldn't mind some of the top Japanese whiskies. When talking Scottish miracles, I certainly wouldn't mind BA putting their hands on some of the few remaining stocks of Port Ellen and serving to us, but the whiskies they are currently offering are totally uninteresting, even in F.
These days the best that you can hope for is that they are not replaced
with indian tetra pak whisky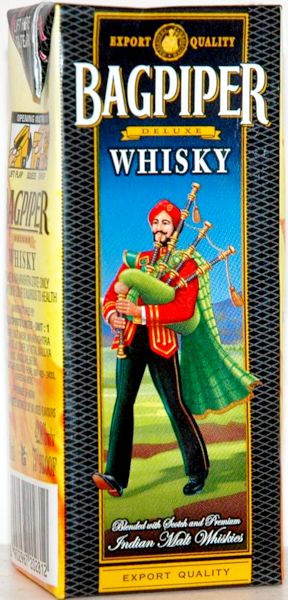 Feb 18, 17, 1:35 pm
Join Date: Feb 2009
Location: Chelsea
Programs: BA Gold
Posts: 1,129
LHR T5 GF last week. A pretty sad bunch of whites.
Graves
Soave Classico
ZA chardonnay that retails for c£7
The Soave was the pick of the bunch. I'm really not keen on the Henriot champagne. And for the first time ever the chicken curry off the menu was really unpleasant. All rather disappointing.
I then flew to Doha where I am sorry to report that the whites in the Al Mourjan business lounge were - Billecart-Salmon Brut excepted - even worse. I drank red Margaux. Well, I say 'drank', but the first two glasses from two different bottles were corked. I gave up and had a gin and tonic. It was Beefeater. So the grass isn't always greener.
Perhaps I should just give up drinking?