The Life of a Travelling Account Man
Aug 3, 15, 1:30 am
Join Date: Jul 2014
Location: NCL
Programs: FB Plat; BAEC Gold
Posts: 790
The Life of a Travelling Account Man
---
Introduction
After completing my first TR for my
Japan trip
, I have been mulling over starting a new TR with a bit of a twist. Over the next 12 weeks, I will be travelling on business for 10 of those weeks. My thinking was I would try and document my travels, partly because I have seen this type of TR before, I like the style and enjoyed seeing hope people cope with the constant change. I think it also shows a different style showing the ins and outs when travelling on business rather than for leisure.
During this time I also have two leisure trips planned to Florence and Toronto, I will need to decide how these will fit into the TR, at the minute I plan to file these separately as stand alone TRs.
Finally, as with my first report it will help pass some of the time when travelling by myself when I am at a loose end. Throughout this there will be a mixture of travelling alone and with my colleagues.
Hopefully this will evolve into something worth reading and provide some type of insight as to what I am thinking and how I am feeling.
Currently my diary looks something like this:-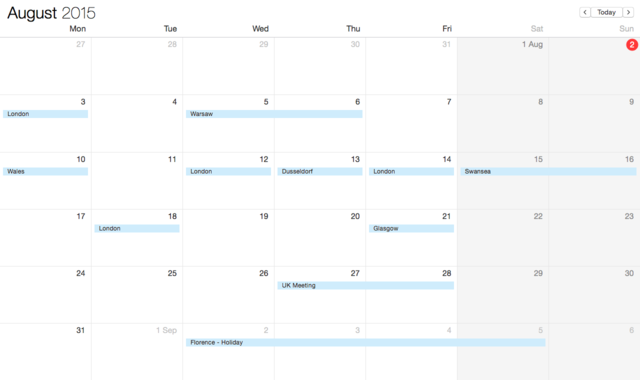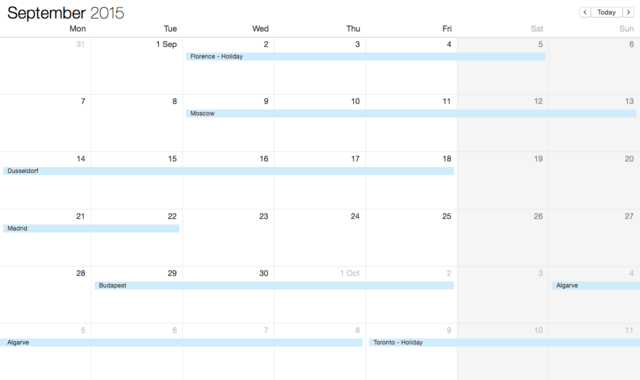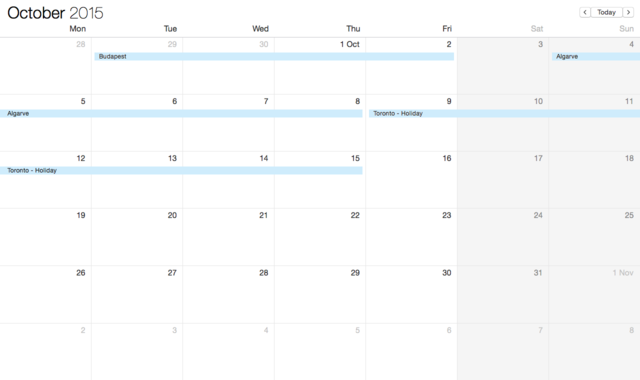 This has evolved within the past 3 weeks since returning from my summer holiday in Mexico. In June I was promoted into a new role where my responsibility went from covering UK and Ireland to Europe. As a result, a lot of this travelling is to meet colleagues, visit new markets and customers which I am now responsible for.
Vital Statisics
Baggage
I'll be honest, this is one of my weak areas. If I see a bag option which I down have I generally need to buy it. Therefore I have something in just about every size, configuration, colour that I may possibly need. I don't have any hard and fast rules as to which I will take on what trip.
Rimowa Salsa Deluxe Cabin Multiwheel
- I use this for anything from 4+ days or where I need to carry a little extra for a short trip, such as meeting props or extra clothing options where additional evening attire is needed.
Rimowa Business Trolley
- This provides amble room for a trip up to 4 days for clothing, toiletries and laptop / chargers / notebook, etc.
Laptop Briefcase - I found this on the Internet after many months of searching about 6 years ago. As a result I can't find an online link. It is more of an overnight laptop bag which has ample room for an overnight with clothing and work items. Nice and roomy for filling with items picked up along the way.
Laptop Bag - I did say I had most options! This is a backpack and is easier to carry than the case with various compartments, however its not as big and I can only carry a blazer if needed throughout the day along with my general items. Good for day trips when on and off trains and the tube.
Carlton Cabin Case - I use this when I know I will be checking my luggage. This becomes a need when I'm travelling to warm climates and I know I'll have a little time to myself. My sun lotion is the one item I need over 100ml for a prolonged day or two in the sun. My Rimowa cases still have not been checked and I don't plan on doing it anytime soon. I'm happy for this one to arrive torn or marked. It also has an expansion feature which seems to be less common these days. Often I bring more back that what I went with, be it presents, works items or simply that I don't quite fold as accurately as I do on the outbound.
Just to prove this addiction I also have 2 'vintage' cases which I use for storage at home.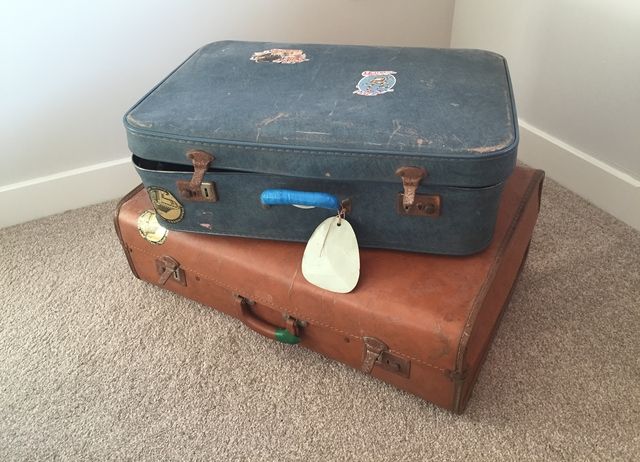 Laptop
Macbook Pro 13" - Personal
HP Evolve 810 - Business
I generally travel with one laptop and they are split simply due to the reason of travel.
Camera Options
Sony RX100
iPhone 6
Samsung Galaxy S4
The Samsung is my work phone and I also have a personal iPhone 6. When travelling on business I take both but normally only carry the Samsung constantly.
RX100 will be for longer trips or where I anticipate more photo opportunities and on any personal trips. I got this camera last Christmas and I find it more than adequate for my simple needs, very easy to use, portable and takes a great photo. Certainly a step up from my iPhone that I was using as my main camera.
Extras
iPad
Kindle
Chargers
Note pad
Pen
Bose QC20 Headphones
Day 1 of this TR starts today. I will try to keep it as live as possible, some times it maybe a little delayed depending on the agenda or if I'm travelling with a friend / colleague. I may be led astray at a bar.
---
Last edited by DaveNCL; Aug 4, 15 at

12:46 am
Aug 3, 15, 7:10 am
Ambassador: Finnair Plus
Join Date: Apr 2011
Location: HEL
Programs: AY+ Plat, HHonors Diamond, Hyatt Discoverist, Priority Club Plat Amb, Miles and Smiles Elite
Posts: 3,850
Very interesting! Always nice to see how other people manage their travels. Me, I am currently smoking a cigar at Da Vinci Bar of ANA Intercontinental Tokyo, trying to stay awake as long as possible...
Aug 4, 15, 12:44 am
Join Date: Jul 2014
Location: NCL
Programs: FB Plat; BAEC Gold
Posts: 790
Week 1, Day 1
Trip - Day trip to London
Agenda - Customer Workshop
Transport - Train
Hotel - Home
Baggage - Laptop bag
Additional Info - A bright start to Monday morning
Route NCL-KGX
Departure 1000 (Actual 1000)
Arrival 1251 (Actual 1304)
Seat Coach E Seat 32
After a relaxed weekend consisting of going to the gym and visiting parents on Saturday and a Christening on Sunday I awoke around 6am before my alarm. This being a Monday put me in a good frame of mind. After quick shower I was having my breakfast and catching up on a few emails that had come in over the weekend. Nothing urgent but a few issues had cropped up and knowing wifi connection would be patchy on the train I wanted to make sure all areas were covered before leaving. I was taking a later train than normal due to a 1430 start time, I had a lot more time than normal before heading to the train station.
Late on Sunday evening I finally decided, after much pondering that I would give this TR a go. I had drafted the first post last night and this morning I posted the introduction.
It was a glorious morning, after a week of fairly constant rain it was nice to see. A 10 minute walk to the train station and I was in Costa picking up my flat white waiting to board the train.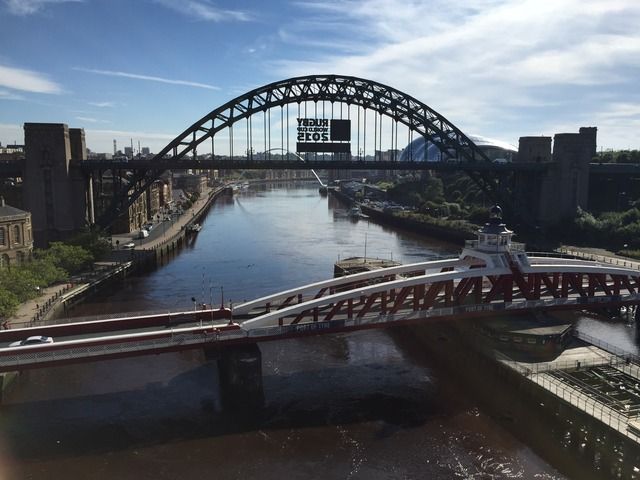 Train left on time but we were soon told that there may be a delay due to another southbound train hitting two cows on the line earlier. Iím now expecting the extra option of an Angus Burger on the train home!
Settling into my seat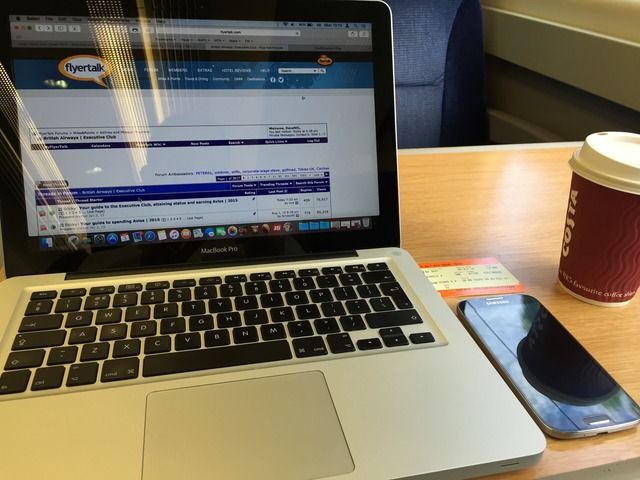 Arrival into Kings Cross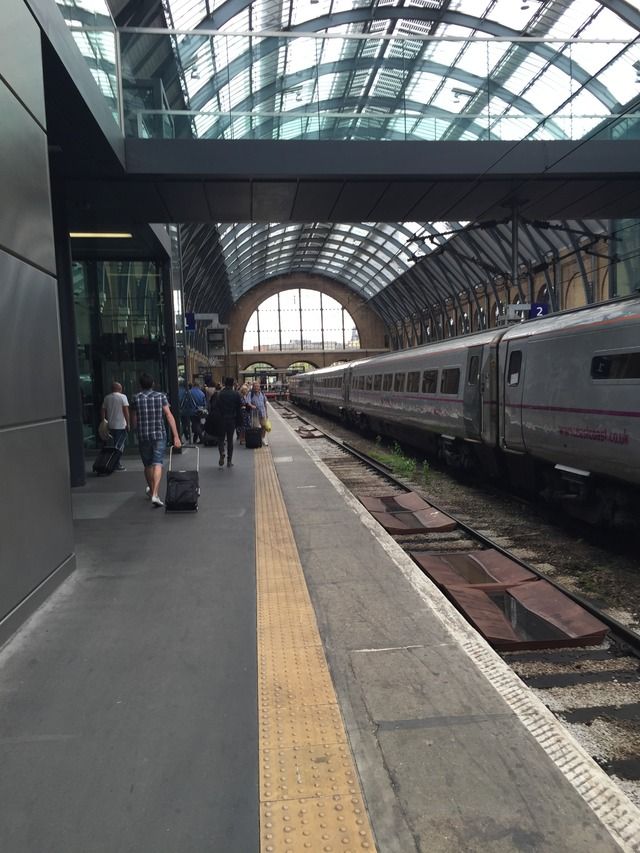 I hot footed it to the Northern Line and there was a train waiting in the direction of High Barnet. Within 20 minutes I was at my meeting location and having some lunch before we started.
The workshop lasted for around 2 1/2 hours with a needless break in the middle. Overall it was a worthwhile workshop and give a greater insight into a customer led process, which as a supplier I am required to complete. However our action plan from last year now needs to be resubmitted in the next 2 weeks and that will take a lot of time to complete.
The meeting finished on time and I jumped back on the first tube which would take me through Euston rather than Kings Cross. I had plenty of time before my 1900 train so I walked down to Kings Cross and grabbed a drink in the Parcel Yard to catch up on a days work. Catching up on email and initiating the process for a resubmission with colleagues took me through to boarding time.
Route KGX-NCL
Departure 1900 (Actual 1900)
Arrival 2149 (Actual 2149)
Seat Coach L Seat 29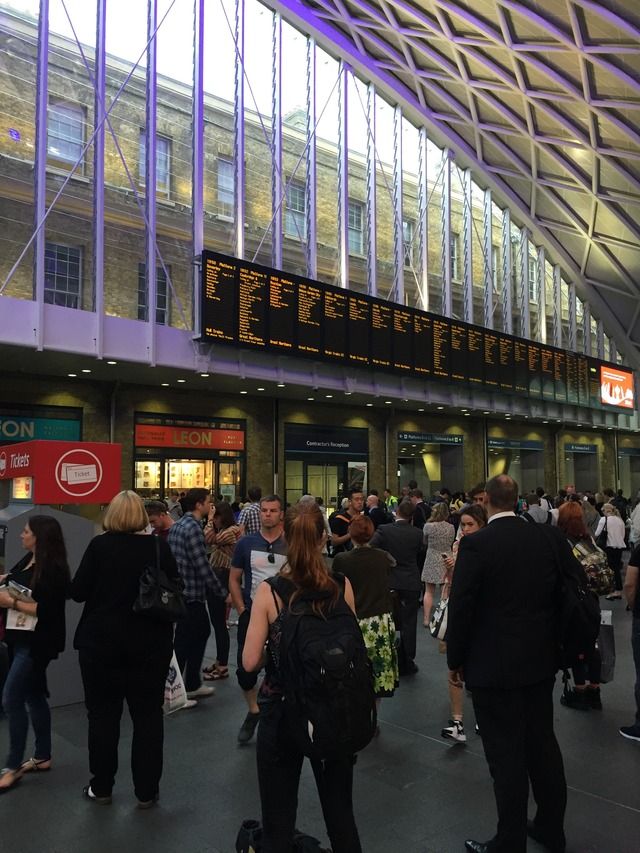 I tend to mix my East Coast train travel between Standard and First Class. It all depends on the price and time of travel. When I travelled down this morning I knew I would not want any food, therefore the price difference made it not worthwhile. However on the return the difference was only £15 so it made sense to take First Class and not have to worry about buying dinner before boarding.
Since Virgin have taken over the East Coast line prices may not of increased, per se, but the availability of lower fares are no longer easy to find. Generally I travel around twice a month, for both business and leisure and Iíve noticed the increase since the takeover in both classes.
Once onboard I was able to start editing the TR from today and write up the later section. Unfortunately the coach had the air conditioning on full blast which made it rather uncomfortable to begin with.
I chose the BBQ chicken with coleslaw and salad with a sparkling water from the First Class evening menu.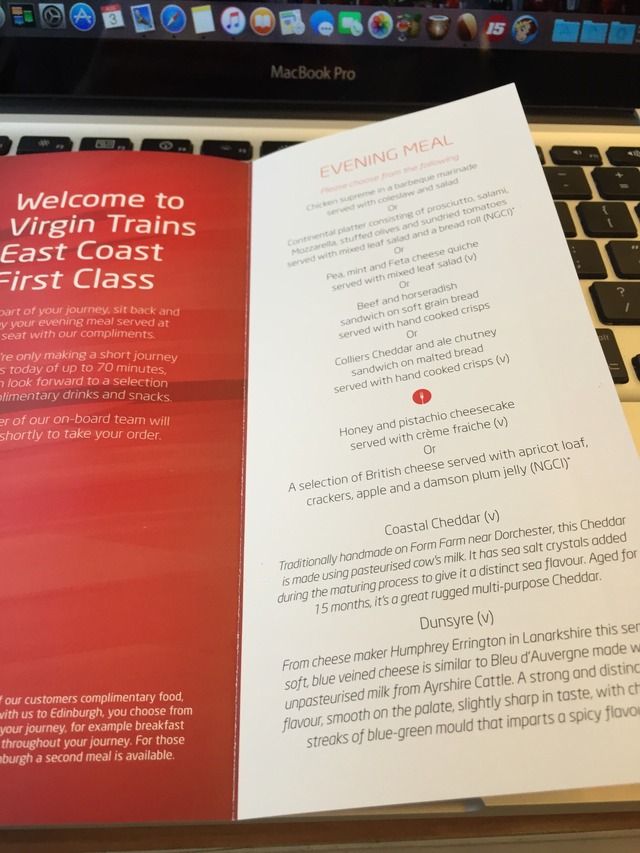 One lesson learned today is that I need to get my brain into TR mode, I forgot to take a photo of my main meal. I think the most likely issue was that I was pretty hungry by this time after only having a small lunch.
For desert I opted for the cheese and biscuits, which I did get a photo of.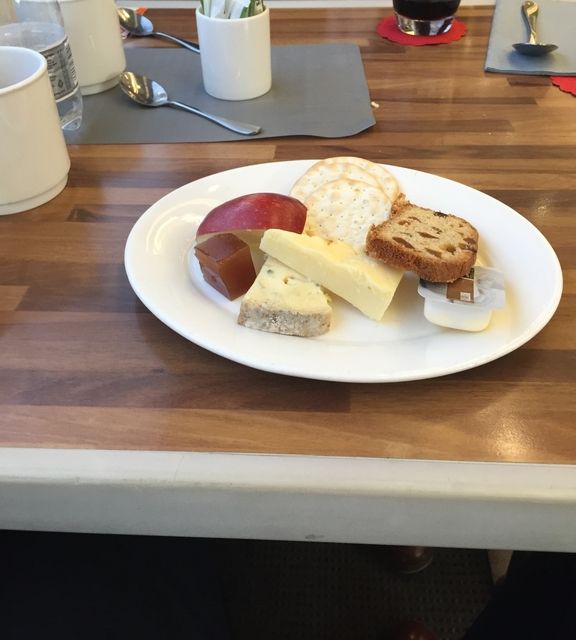 I passed the time reading various other TRs on FT. Currently Iím enjoying the updates on the
Intuition
TR run, the continuing jaunts of
JV Photo
and
billinghamnís
Hawaiian holiday.
I managed to edit some of my photos taken at the Christening yesterday and send to a few family members. The last hour was spent catching up on the Bad For Business Podcast.
This section would of been posted earlier had Virgin trains East Coast not blocked Photobucket via their Wifi. The text was complete however I knew I would want to edit again before posting.
Arrival into Newcastle was on time. Within 15 minutes I was back home and just too tired to post or more importantly proof read the text. Therefore I called it a day around 2230.
A productive day, if a little long winded and tiring. Fortunately tomorrow I have a few local customer visits to make and then Iím in my office for the afternoon. This will allow me to catch up on various projects and prepare for later in the week.
Aug 4, 15, 3:12 pm
Join Date: Jul 2014
Location: NCL
Programs: FB Plat; BAEC Gold
Posts: 790
Week 1, Day 2
Once again I woke up at 6am, after 10 minutes of lying in bed I took a shower. I completed and posted yesterdays report whilst eating breakfast. Although I needed to catch up on office work I planned to visit two local customer locations to help them with a few issues. I always prefer to do this early so its out of the way and I can spend the rest of the day in the office. Just before leaving I checked in for my KLM flights tomorrow morning using the app.
By 10am I was back home and making sense of what needed to be done. Most importantly on the way back I had stopped at a shop to pick up some milk. One problem with being away is trying to fit in food shopping but also knowing when your milk goes out of date! Milk and bananas are my two problem items. For the past 2 days I had been making do with green tea and toast for my breakfast.
Before continuing with the the day the Nesspresso machine was turned on, pod inserted, milk frothed and a flat white was born.
Home office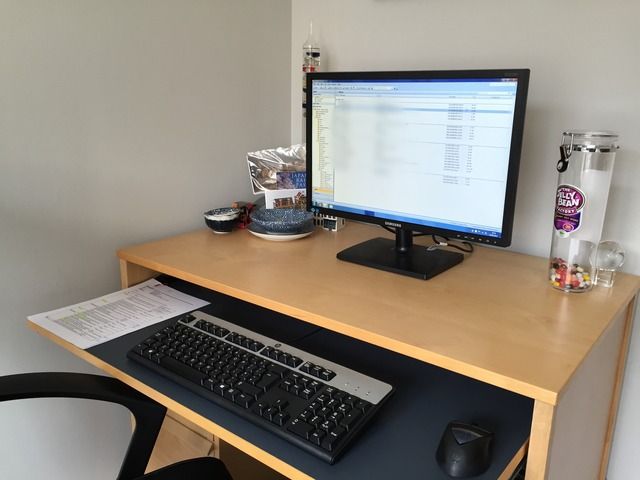 I started on the resubmission from yesterdays workshop and after a while the ideas started flowing. Generally with this type of work, presentations in particular, I like to let them develop over the course of a few days or weeks. In this case Iíve got two weeks so it makes sense to keep revising it and allow ideas to build. This is a good editing tool and makes you realise whats important and what is just filler. I present better when I have allowed a presentation to build naturally as I have a clear pathway to follow in my head. Edited out text can be good to add during the presentation, where as they might not necessarily be needed on the screen. This allows me to build confidence, communicate effectively and deliver the information concisely.
Several pieces of marketing work had been finished and sent through during the morning. I proof read the documents and unfortunately there were still some errors so I sent back the changes that needed to be made before I could ask for customer sign off.
The conference call scheduled for 1330 was cancelled at 1230. This was supposed to give an update on an important project which will be rolling out in he coming months to our customer. Originally it was pushed back 7 days but I managed to get it rescheduled for Friday as I didnít want it being delayed for another week.
As soon as my original call was cancelled, I received another invite from my boss who had just returned from holiday. He wanted to catch up and several topics, I had been planning to call him later anyway, so it worked well.
Part of the discussion involved a request to visit Turkey at the end of the month for 5/6 days. He could tell from my reaction of laughter that it looks to be a no go. My diary is packed around the proposed dates, Iím attending a UK team meeting that week. I am also unable to travel the week before whilst the Russian embassy has my passport for my visa application. The next week conflicts with the first day of my holiday in Florence, so Iíve given him a few options, including part of a weekend to see if that will help.
At any other time it would be an interesting trip. It is a new market for us and would involve customer meetings and conducting training classes. I think this may prove too difficult to shoehorn in, even for me. As a fall back I suggested two names from the UK team who I think would be capable of going, as it would be a fantastic development opportunity for one of the them.
At 5pm I decided that was enough of sitting in front of the computer. I made a few calls and then turned on the PS4 for a few games of FIFA 15 with a friend to wind down from the days work.
After dinner, I finished prepping for my trip to Poland and started to gather my things.
Baggage -
Rimowa Business Trolley.
Office -
laptop, notebook, pen.
Personal -
shirt, jeans, polo shirt, trainers, underwear, toiletries, camera (Iím hoping to get a chance for an early evening walk), Kindle, iPad, headphones.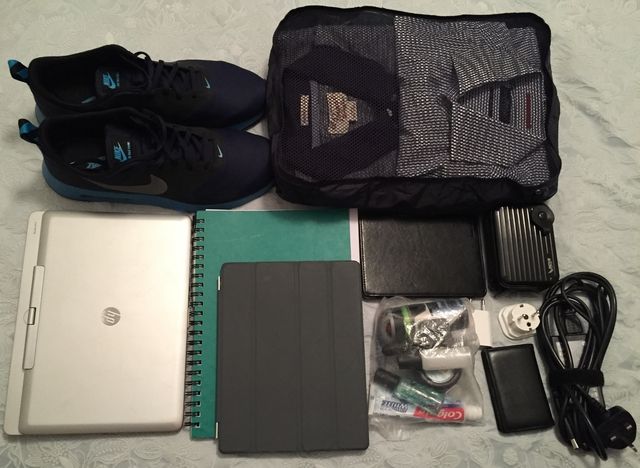 All set for the morning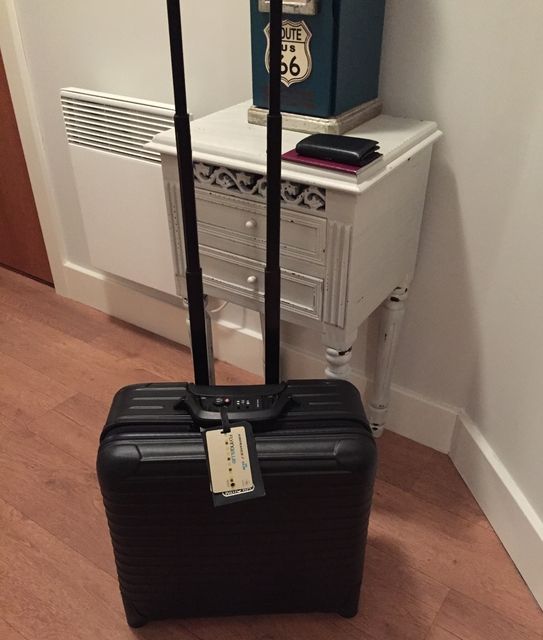 Early start

Aug 4, 15, 7:58 pm
Join Date: Mar 2005
Location: Dallas, TX
Programs: AA Concierge Key, SPG Plat, Hyatt Diam
Posts: 339
Reading this so much fun; well done. I am in consulting and travel weekly for work. I cannot imagine taking time out to write such a meticulous trip report; just too exhausted or stressed at the end of the day. Amazing work.