First Trip Report Ever: Returning from a Christmas stay in HK with CX
Feb 23, 11, 4:38 pm
Join Date: Jan 2011
Location: Some hole
Posts: 2,783
First Trip Report Ever: Returning from a Christmas stay in HK with CX
---
First off, this is my first trip ever. Please bear with me if some components of my trip report are lagging. Cheers and enjoy
For those residing in the NYC area and that are regulars with CX, I am sure you know the incident regarding several CX and BA aircraft being stuck at the tarmac for hours and hours after being diverted from Toronto due to heavy snow and strong winds in New York and the Northeast of the US.
Cathay Pacific Airways CX 840
Hong Kong - Toronto - New York-JFK
Originally Scheduled as CX 840 Direct from Hong Kong - New York-JFK
At Gate 3 Getting ready to Pushback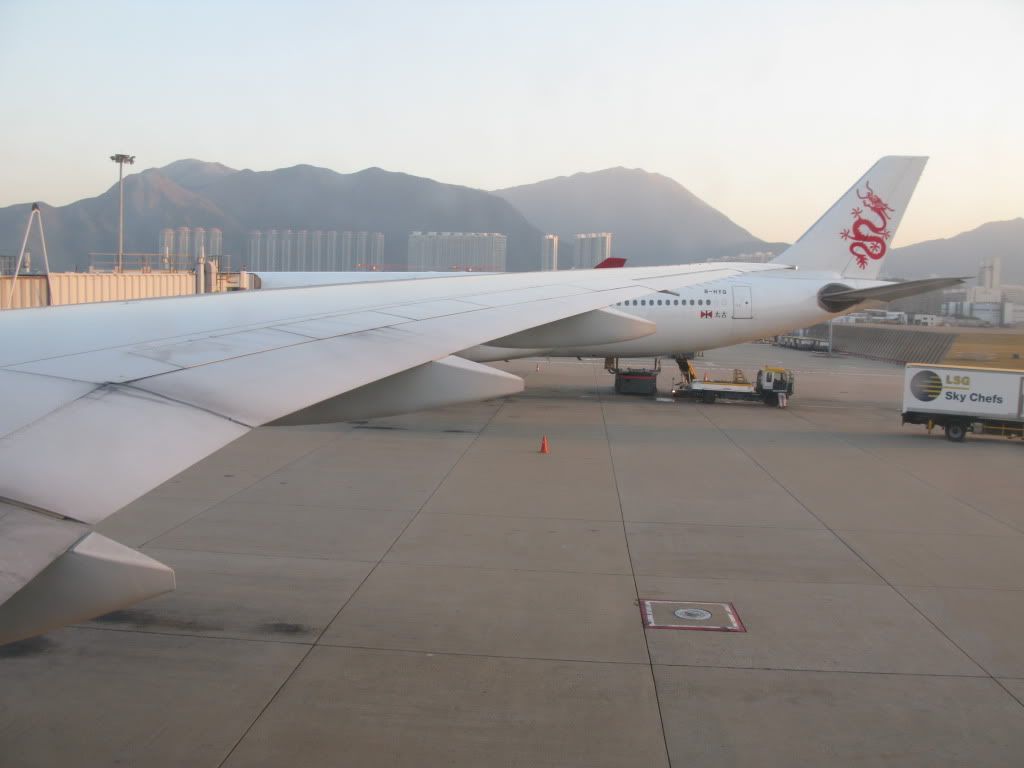 A few minutes after takeoff from Hong Kong.
Legshot of CX's Economy Class. Not Bad.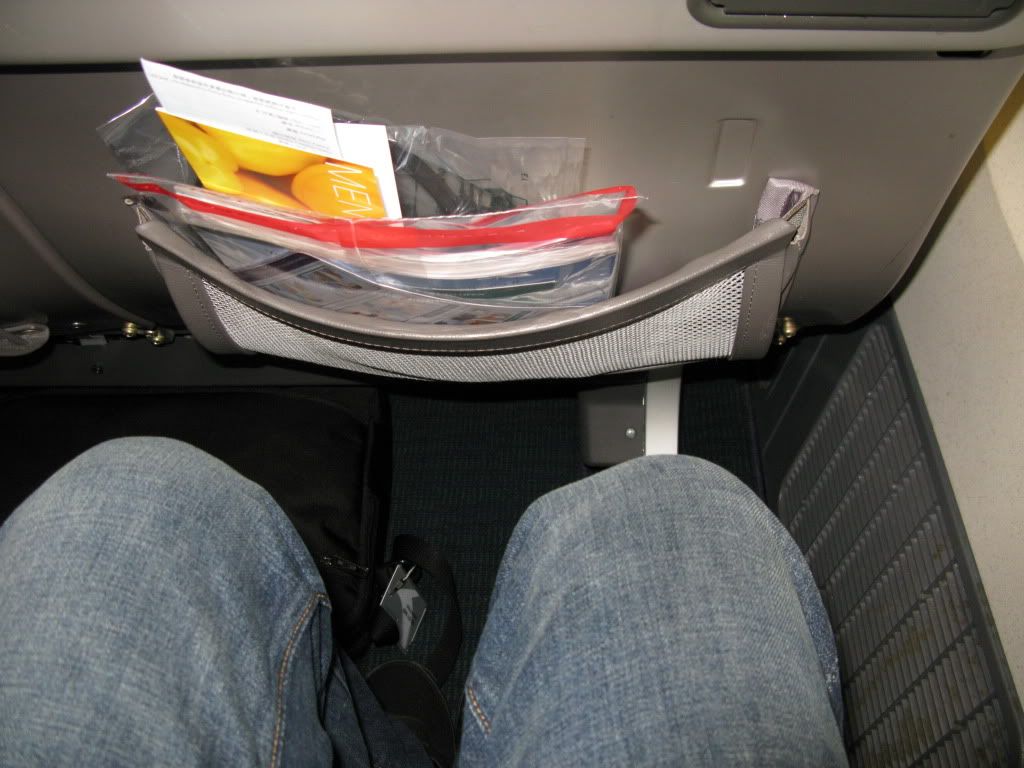 Beautiful sunset over the mid portion of Canada.
A few minutes after touching down in Toronto.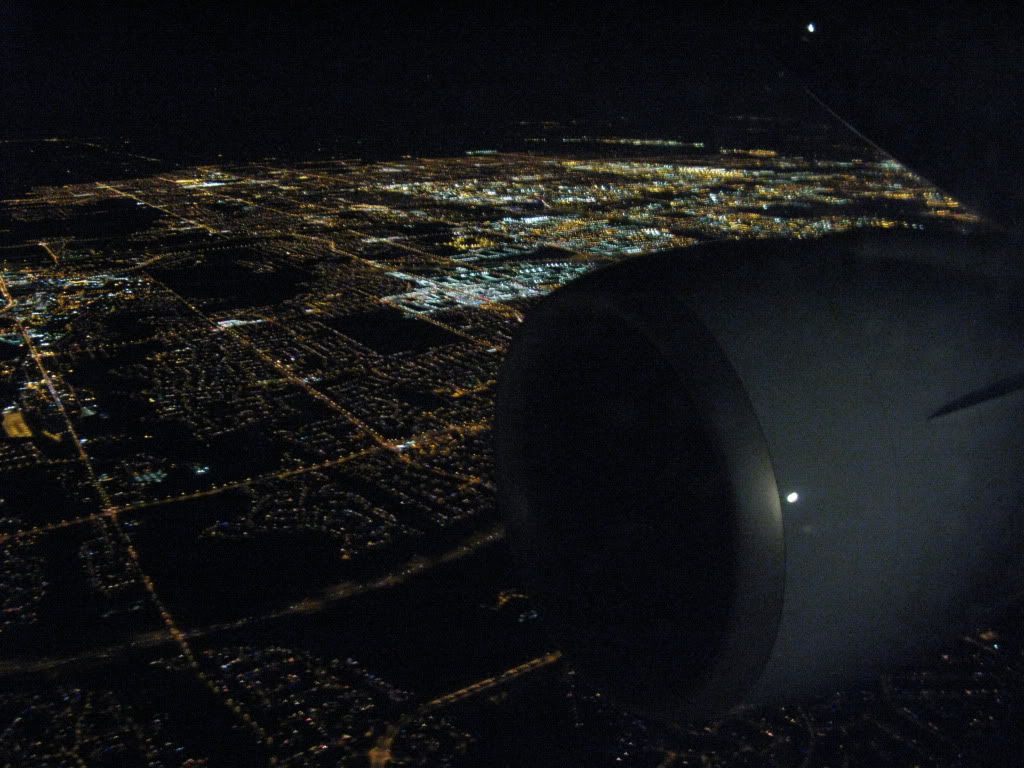 My plane to JFK sitting at a remote stand at Toronto.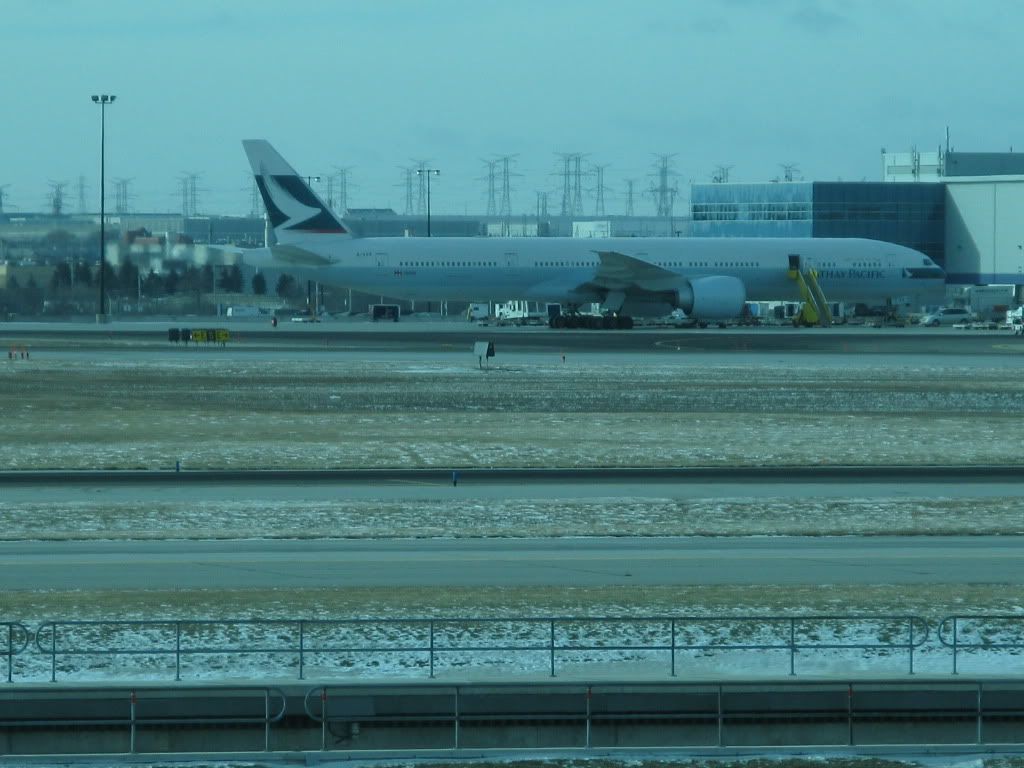 Touchdown at JFK.
Now the chaos begins. After touching down at JFK on runway 31L, we taxied to our Terminal 7. We were a few meters from the terminal when the captain advised the passangers that we were going to be on the taxiway for while due to some congestion at the terminal. So it was now a waiting game. After an hour of waiting, the captain said that we would be still be on the tarmac and is tired of giving excuses to the passengers. Honestly, I felt bad for him since he was just giving information to the passengers on what ATC was relaying to him. After 4-5 hours of waiting, we continued our taxi to the terminal.
After going through customs, we were told that we would have to wait for the bags to be offloaded since the door of the cargo hold was frozen and had to be de-iced. So after around 2-3 hours of waiting, we finally got our bags. Total waiting time - 6-8 hrs.
Pictures below will speak for themselves.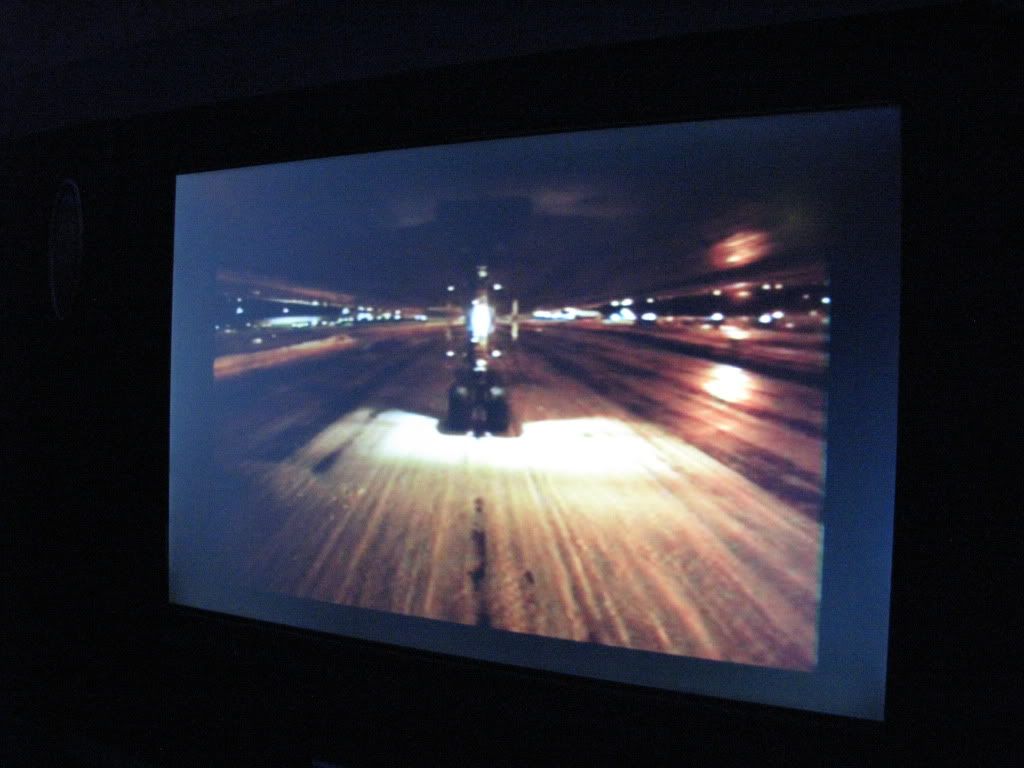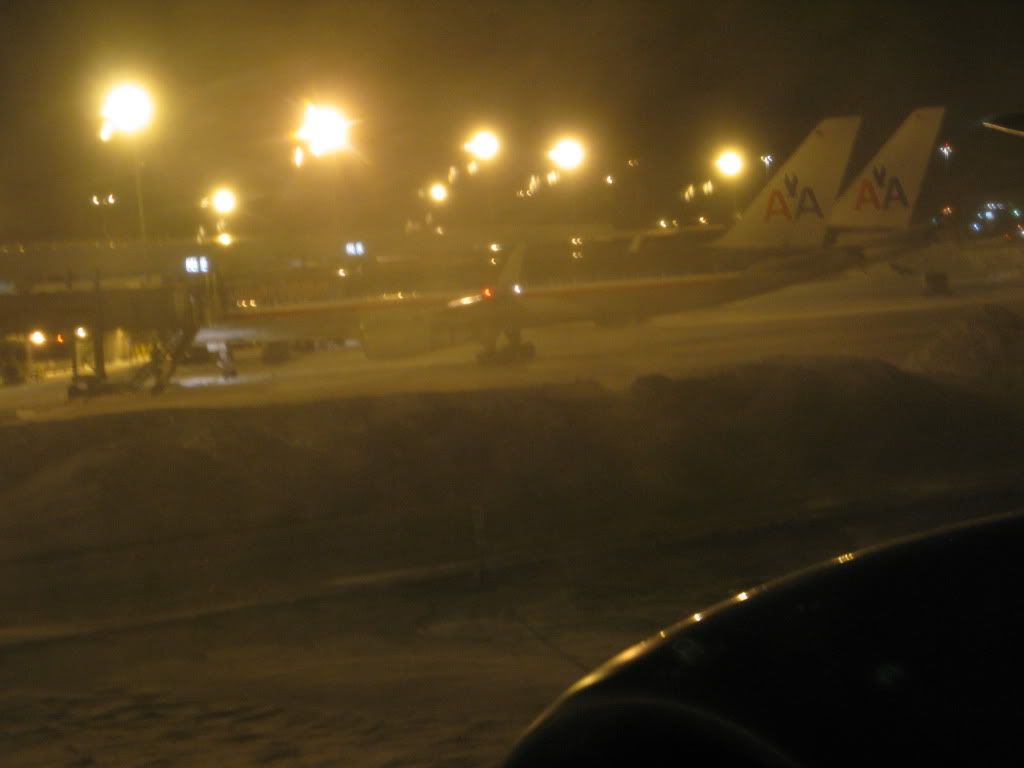 Despite all the chaos due to being stuck on the tarmac, the crew did a fabulous job keeping the passengers calm during the delay. The passengers that were affected (myself included) recieved free round trip tickets as compensation.
Takeoff and Landing Videos can be found here:
http://www.youtube.com/user/maortega15
Once again, my apologies for the lack of info and pictures in this report. This is my first report ever and I will use other reports as a base for mine. Comments, questions, and suggestions welcome. Cheers