I'm moving to another country, any checked baggage good for carrying my entire life?
Aug 13, 17, 1:53 pm
Join Date: Aug 2017
Posts: 1
I'm moving to another country, any checked baggage good for carrying my entire life?
---
As the title says, I'm going to pack everything with me as I fly with LH from HEL to FRA and then take the LH Express to DTZ. I'm traveling business class and have an allowance of two checked baggage (up to 32kg and up to 158cm WxHxD each) and two hand luggage (up to 8kg each).
I have a duffel bag and a tote bag that are just within the limits of the hand luggage dimensions, so I'm putting my valuables and my laptop in them. This leaves me with mostly clothes to put in my checked baggage. I'm looking at travel suitcases with 82-87L volume, 4 wheels and durable material. I also want to max out what I can fit in my checked baggage.
Although I don't travel often, I'd like to take something with me that I can use in the coming years when I want to go on a holiday trip or a business trip. I'm also conscious about style, so picture me as an Apple Store employee and that's what I loo like -- smart casual with sporty clothing (e.g. Nike shoes). I should note that I'm frugal, so I tend to go for cheaper products unless there's a substantial reason to pay more (and at that point, I'm no longer looking at the price tag).
I live in Europe so please take into consideration that the brands readily available in local shops may be different to what you have at hand. Samsonite, Rimowa, Delsey and American Tourister seem easy to find. I haven't seen a Tumi or Zero Halliburton or Pelican. I'm also running short on time before I leave, so I want to make a decision quickly and just buy whatever I need from a local shop. Online stores are therefore out.
Now I also don't really care for "character" when it comes to scratches and dents, so if there's no good reason to buy a Rimowa Topas, then I'm not buying it. I was actually looking at the Rimowa Limbo, but the polycarbonate seems very cheap. I found the Samsonite Lite-Cube better in terms of quality of material, however I don't like Samsonite's design. It'd be great if Samsonite and Rimowa could shake hands and make a product that has the best of both, but that's never happening.
I'd truly prefer if you could help me look at the various options objectively. I'm not big on brand loyalty. I want to look classy, but I don't want unnecessary attention. Muted colors work best in my opinion: black, silver, maroon, indigo, etc. I also should add that I've taken an insurance policy that covers lost, stolen and damaged baggage, but in spite of that I still want to pay for a good product and not travel with flimsy supermarket quality.
What would you say fits my needs best? I want to hear it from someone else to better use my own judgment. I'm most likely making a decision next week, as I soon have to start packing.
Thank you and please go easy on me! I've been a lurker for some time, but now that it's about my needs, I'm completely lost.
Aug 14, 17, 8:33 am
Join Date: Dec 2013
Location: HEL
Programs: AY+
Posts: 83
I have had similar situation few times, and I have used one better suitcase, which can be used on normal trips also and as 2nd just huge sportbag, in your case maybe with wheels. It´s cost effective and light. Anyway in cases where you need to haul huge volumes of materials, just seldom you actually need that size bags in normal business or leisure trips.
Aug 14, 17, 10:07 am
Join Date: May 2010
Posts: 2,497
I am going to be honest. Quit worrying about looking "cool". You are hauling 4 pieces of luggage. There is no way your image is going to this cool dude you envision, but more of a pack mule.

And since the only time you probably need suitcases this big if you are really aiming for this image is when you move using the airline just go cheap and assume you will only use them once a year so it's OK
Aug 14, 17, 1:45 pm
Join Date: May 2006
Location: YYZ
Posts: 726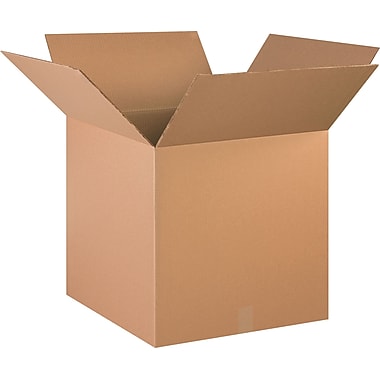 The answer is to use 20x20x20" cardboard boxes to maximize volume and get the thickest double-walled cardboard you can find. Shouldn't your goal be to maximize the amount of stuff you can bring safely? Buy your fancy luggage later.
Aug 14, 17, 2:17 pm
Join Date: Jan 2009
Location: In a hotel somewhere trying to repack everything I brought (and bought) in to a carry-on smaller than my last one.
Programs: UA, Asia Miles, Southwest, IHG
Posts: 1,072
+ 1 on the whole pack mule thing and forget about looking cool.
I used to have to relocate every 2-3 years and the formula I used was a hardcase + extra large softcase such as this
asaks
or this
samsonite
. The softcase would piggyback on the hardcase.
At my destination the softcase gets folded up and put inside the hardcase, along with my carry-on, for storage.
This system combines 2 suitcases into one unit leaving the other hand for your carry-on with your valuables.
---
Last edited by tcl; Aug 14, 17 at

2:19 pm

Reason: typo + clarification
Aug 15, 17, 5:50 am
Join Date: Mar 2009
Location: London
Programs: BA CCR/GGL, Hilton Diamond
Posts: 3,468
I've had to do this once, and although the cardboard box suggestion isn't a bad one, it's good to have something with wheels and handles! I ended up going for a couple of duffle bags - something like
this
. It isn't glamourous, but it gets the contents from A to B intact, and at this price is almost disposable.