An Airbnb property in New York City's West Village designed for those with "Netflix and Chill" in mind is now listed on the company's website for $4oo per night.
The space, designed by in part by conceptual and installation artists at the NYC-based company ART404, features an HD projector with Apple TV and Netflix, a fully stocked mini-bar, and a Netflix-themed bed.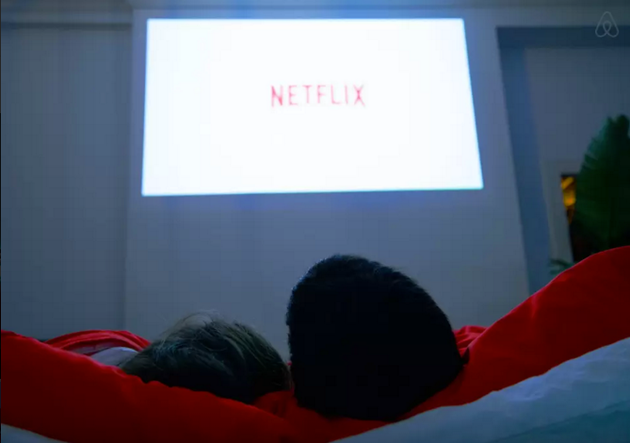 For more information on this story, visit Huffington Post.
[Photos: Airbnb]