Swoop first impressions
Jul 25, 19, 4:11 pm
Join Date: Apr 2016
Location: YHZ/YQM
Programs: none
Posts: 1,353
Swoop first impressions
---
I flew Swoop for the first time yesterday going YHM-YHZ. Here are a few general impressions.
- I'm glad that I paid for an extra legroom seat. I was perfectly comfortable, but the regular seats looked too small for tall people like me.
- I think that they use the exact same seat as Westjet. The headrest feels the same and adjusts the same. The seat cushion has the same lack of thigh support.
- Staff were professional and friendly
- The flight was about 20 minutes late.
- We boarded using front and rear doors in YHM. I've never done that before, but it did speed up boarding.
- We deboarded at a jetbridge in YHZ. The floor near the front had a surprising amount of give - like a rotten porch.
- There is no service for free. Not even water is offered. I'm glad that I bought a bottle of water airside.
And as an aside, I thought that one of the inspirational quotes at the YHM gate area was not the sort of instruction that you want to give at an airport, especially an airport that does ground boarding.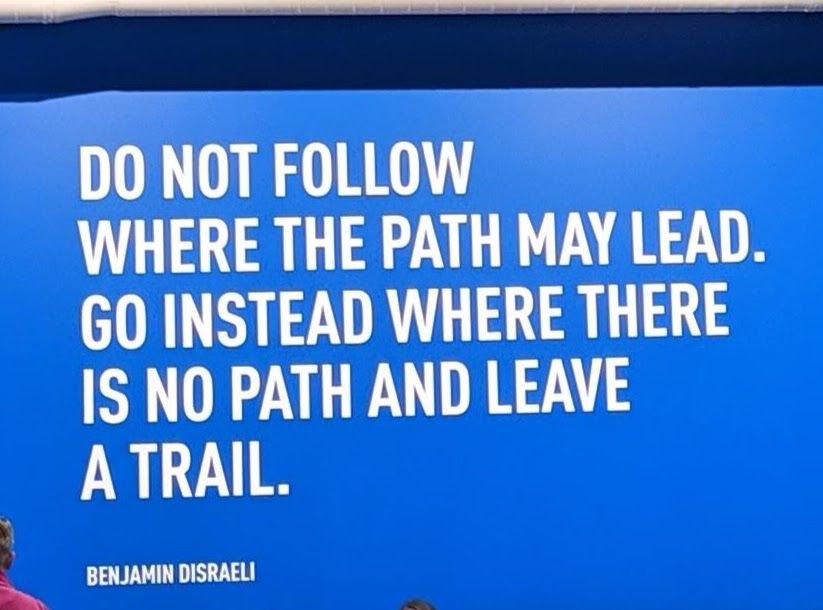 But officer, the sign told me to go exploring! So I thought I would have a good look around the ramp area.
---
Last edited by smallmj; Jul 27, 19 at

7:10 am

Reason: spelling