To Saudi Arabia and Syria
Feb 13, 20, 3:18 pm
Join Date: Aug 2014
Posts: 97
To Saudi Arabia and Syria
---
This trip actually took place back in October last year but I never managed to upload some photos to flyertalk.
The idea of going to the KSA came up when I was randomly reading the news and learning about the new E-Visa - they started the program on Sunday and I had my visa granted the day after... The idea of going to Syria wasn't new but it was finally time to go...
This report will include my trip to Saudi Arabia (Riyadh, Abha, Najran, Jeddah) as well as to Syria (Damascus, Homs, Hama, Aleppo, Krak de Chevaliers, Palmyra).
#1
Riding on the big bus to Istanbul
#2
Descending into Riyadh during sunrise
#3
Riyadh is home to almost 7 million people
#4
Immigration was a breeze and after grabbing a sim and ubering to the hotel it was time to relax for a bit.
Braira AL Wezarat
#5
Riding along the strip
#6
Sunset view from Al Faisaliah Centre
#7
#8
#9
#1
0 Kingdom Centre
#1
1 Heading further South towards the Yemeni border...off to Abha
#1
2 Riding onboard this 6-week-old NEO into Abha
That's it for part1 - stay tuned!
Jul 7, 20, 3:03 pm
Join Date: Aug 2014
Posts: 97
Part 2 - here we go...
#13
On the ground at Abha airport
#14
Boudl Apart Hotel
#15
#16
Inside one of the local malls
#17
Local youth hanging around
#18
Leaving Abha towards the Yemeni border
#19
On my way to Najran
#20
First signs of military activity....on the outskirts of Najran
#21
My room for the night - the local Park Inn by Radisson
#22
Walking around the farming areas of Najran - Yemen actually begins on top of those mountains in the back
Not far from it
#23
Traditional houses, some of them still inhabited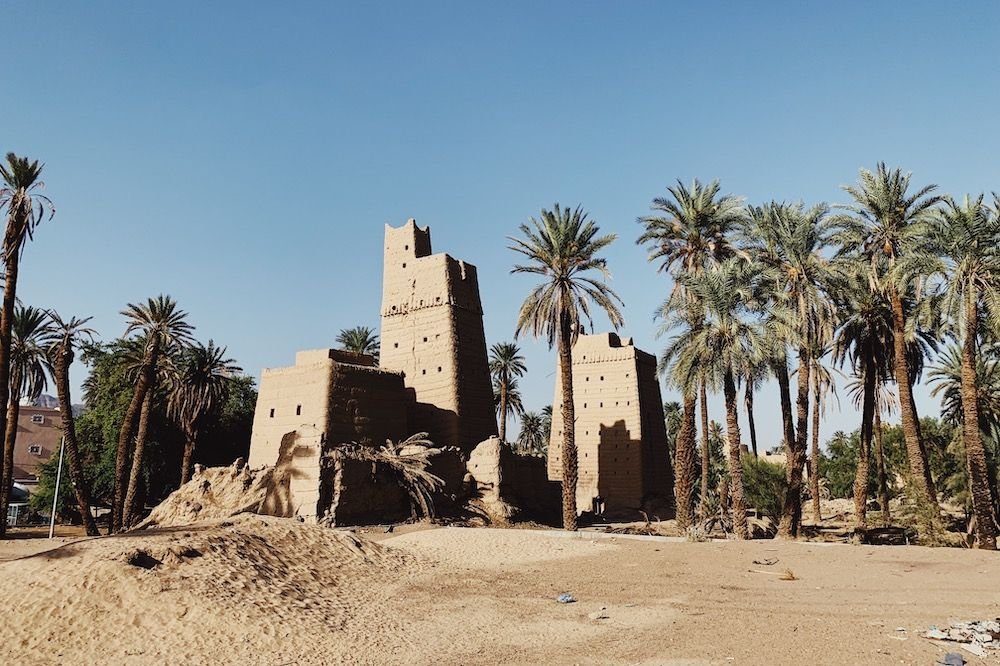 #24
This gotta be paradise
#25
After this photo was taken some magic happend to me - while walking around another farm a young guy came up to me and insisted on following him to this father who was drinking chai in his backyard. While slightly suspicious his English was nearly perfect so I talked to him for a bit. I wanted to be back in the hotel before dark but this guy wanted to share dinner with his friends as well as his new friend - me. He called some guys and told them about a visitor from Germany. In the end we ended up having dinner together including a quick meet'n'greet with the local tourism 'ministre'.
#26
Showing me around his houses - the iPhone always at hand
#27
The view from up there is mindblowing
#28
My new friend Ali
#29
On top the Najran fort on the other side of the wadi
#30
More new friends - Hamad, Abed and Ali
#31
Inside Ali's house even closer to the Yemeni border just a few hundred meters away - the were even some cracks in the walls originating from nearby explosions
Before driving over to Hamad's house for dinner we decided to drives through the dunes right up to the Saudi army to check out there equipment. I was slightly nervous but Ali assured me this was safe since he knew all the guys working very close to this home. There are even some Saudi locations just below the top of those mountains where you can basically touch the enemy forces. Unfortunately it was pitch black and we drove with lights off so no photos of that...
#32
Hamad's backyard....meeting everyone the traditional way
#33
Our meal being prepared
#34
A meal I won't forget - camel milk in the back
After thanking all of them I was given a quick ride back to the hotel. I won't forget this evening - never thought such hospitality still exist but fortunately it still does. Looking through my photos I'm still impressed!
#35
A short night and no breakfast later it was time to move on - onboard Saudi business class to Jeddah
#36
Sarawat mountains in the back on the Eastern edge of town
#37
Empty quarter
#38
Arriving at the new terminal, Jeddah airport.
That's it for part 2 - stay tuned!
Jul 17, 20, 4:59 pm
Join Date: Aug 2014
Posts: 97
Jul 26, 20, 4:12 pm
Join Date: Aug 2014
Posts: 97
Thanks for your comments so far - let's go with part 3...
#39
Another city, another hotel - Prime Hotel in Al Hamra district
#40
#41
On my way to Al-Balad neighborhood, the 'old city' of Jeddah
#42
#43
#44
#45
It might not be the prettiest place but at least it's original and you can definitely imagine what it must have been like 50 years ago
#46
#47
Not many Saudis around this area...mainly people from the Indian subcontinent as well as Sudanese and Egyptians.
#48
#49
After visiting Al-Balad it was time for some siesta before visiting Al Rahma Mosque, also known as the floating mosque of Jeddah
#50
#51
During prayers even the fuel stations are closed for a few minutes
#52
Getting up very early the next morning
#53
There's no better place than visiting the fish market at around sunrise when there's no foreigners around and the trade is in full swing
#54
#55
Tower of the port authorities
#56
Visiting this lovely mosque again
#57
...before catching an Uber to the airport to finally head to Beirut and onwoards to Syria. Pilgrims returning home to Medan, Indonesia
#58
Arrived at about midnight in Beirut and left the hotel at 5am with literally no sleep. We had to leave this early due to the ongoing crisis in Lebanon with streets closed all over the country. This dirt road was literally the last chance to get to the border, took us about 12 different routes before we found this one. Our driver on the phone receiving the latest news about closed routes.
#59
Made it...at least to Anjar for a quick cafe. Instead of the usual 1-1,5h it took us about 5 hours to the border.
Immigration was super easy and no questions asked at all. A simple form to fill out and we were stamped into Syria.
#60
Welcome to Damascus!
#61
Hello there, world-famous Beit Al Wali Hotel.
That's it for part 3, stay tuned!
Jul 27, 20, 1:25 am
Join Date: Oct 2014
Location: PNW
Programs: BAEC Silver, DL GM, AA Plat, NEXUS
Posts: 420
"Immigration was super easy and no questions asked at all. A simple form to fill out and we were stamped into Syria."
May I know what passport were you traveling on? Sounds promising for a country still in turmoil.