Heaven to Hell and Back: Colorado, Chicago, and the Cayman Islands
Dec 16, 19, 11:52 pm
Join Date: Feb 2017
Location: Dallas
Programs: HHonors Diamond, Marriott Titanium, AAdvantage Platinum Pro, UA Silver
Posts: 272
Heaven to Hell and Back: Colorado, Chicago, and the Cayman Islands
---
A few weeks removed from our trip to North Carolina my GF and I are off to the Cayman's, Chicago, and a week of skiing in Breckenridge. I initially planned on starting this TR with our flight from DFW-GCM but some last minute work/personal travel turned this into a solid month away from home so I figured I'd throw it all into the same TR.
Southwest Airlines
WN 287
DAL-DEN (Dallas-Love Field - Denver International)
Seat: 18D (Economy)
737-700 (N935WN)
Scheduled: 7:05p-800p
Actual: 7:21p-8:32p
I grabbed an Uber straight from the office to Love Field at 6:00p and 30 minutes later I was through security. Love Field is a great airport that I would utilize more often if it wasn't dominated by Southwest. Aside from WN, the only available flights are on Horizon (Alaska) and 5x daily DL to Atlanta. However, a cheap award ticket combined with the proximity to my house and office made this a no brainier to get to Denver for the weekend. Security was quick and easy and, once I passed security a delay posted for my flight to DEN do I set off in search of some food.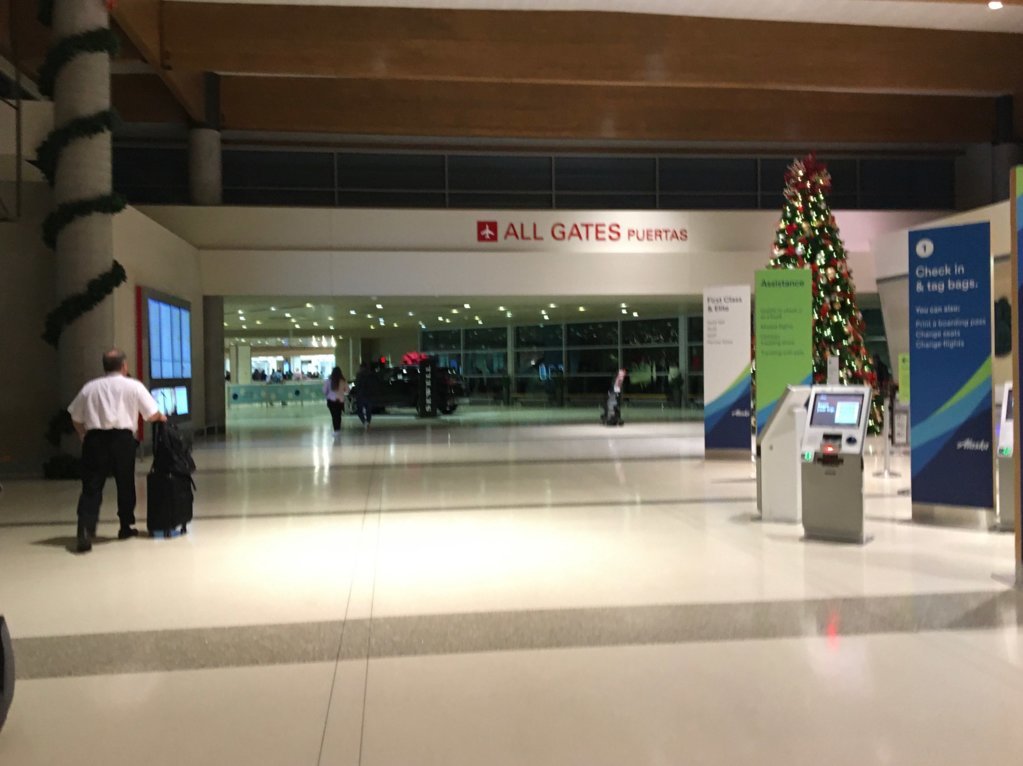 I stopped by Cantina Laredo to knock out some last minute work e-mails and chow down on some tortilla soup.
Before long, it was time to board. One of my biggest pet peeves about Southwest is the lack of assigned seating. I checked in right at the 24 hour mark but still ended up B-21. However, I had no issues grabbing an aisle seat near the rear of the plane.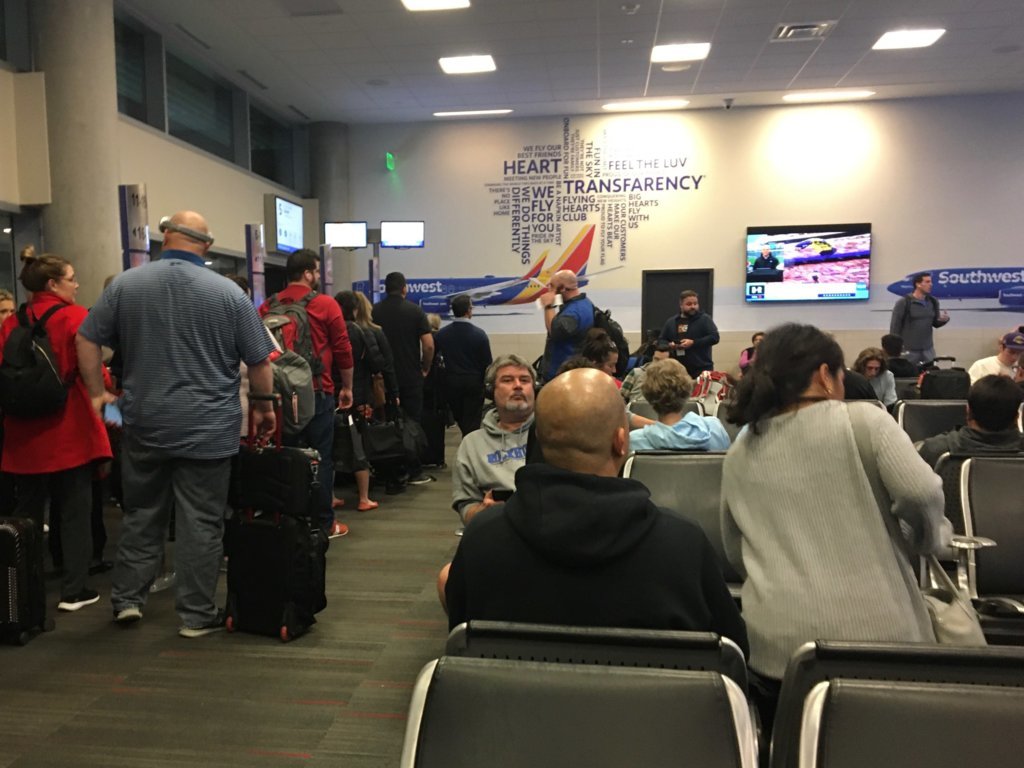 The climb out was a little bumpy and it was about 30 minutes into the flight before service began. The FA's made quick work of the cabin and I went with my usual for the short hop up to Denver.
Upon landing in Denver it was a quick train ride to the main terminal, through the Mayan themed Terminal C station, and a pit stop at Fire on the Mountain for a brew and some late night snacks before calling it a night.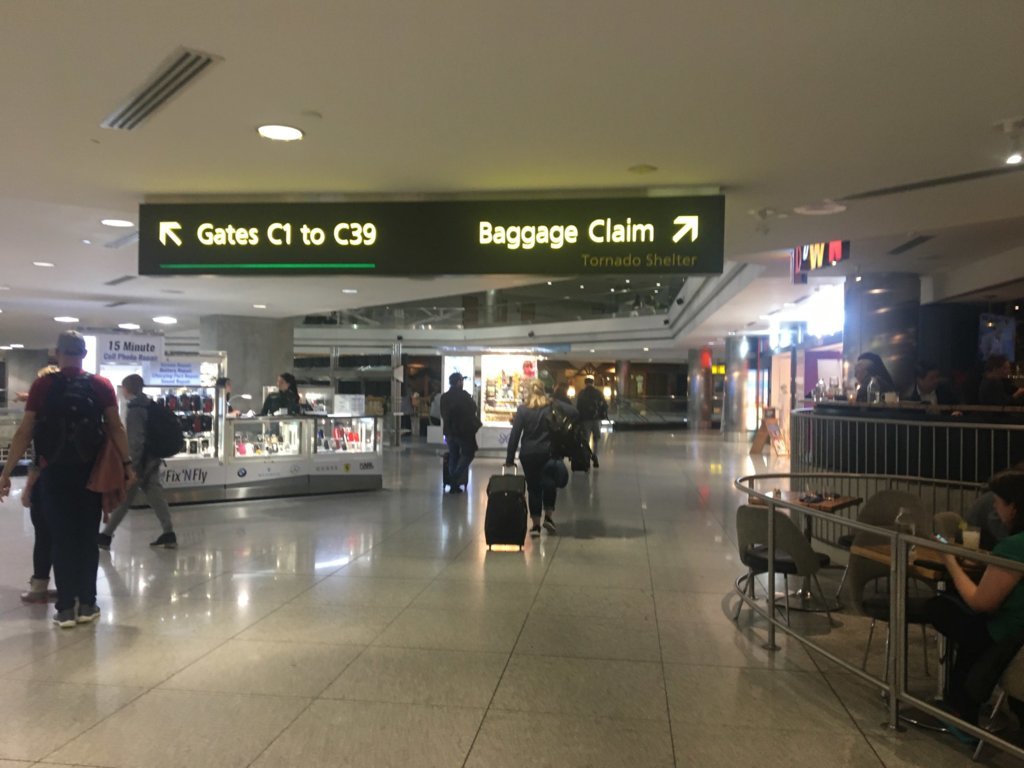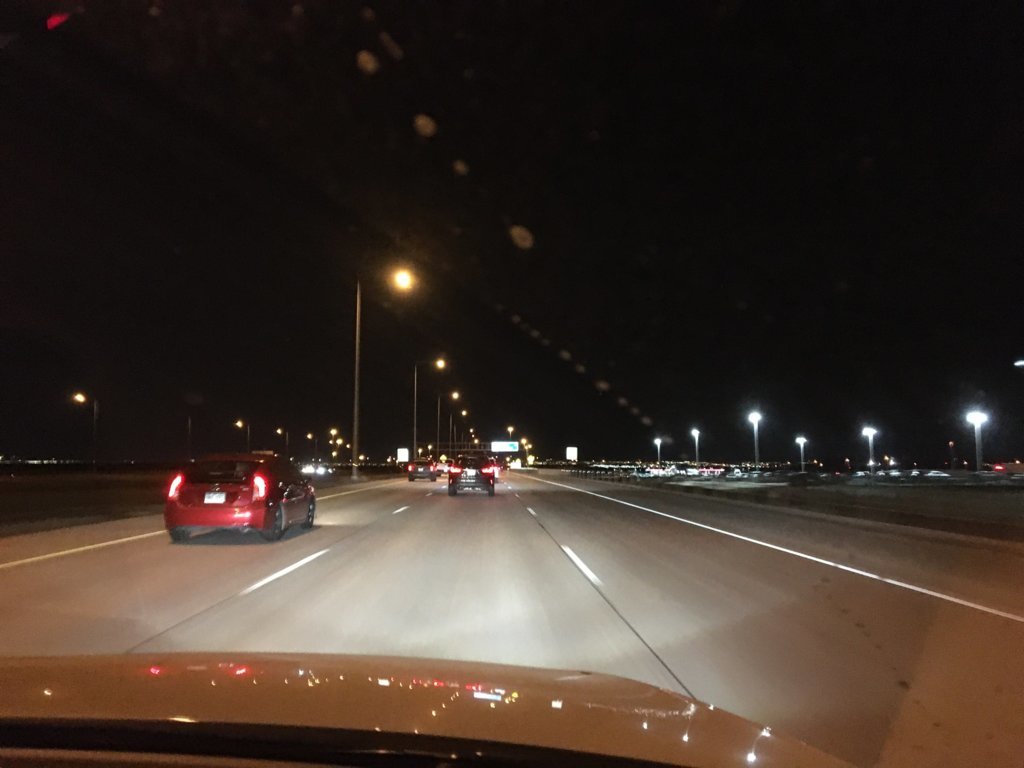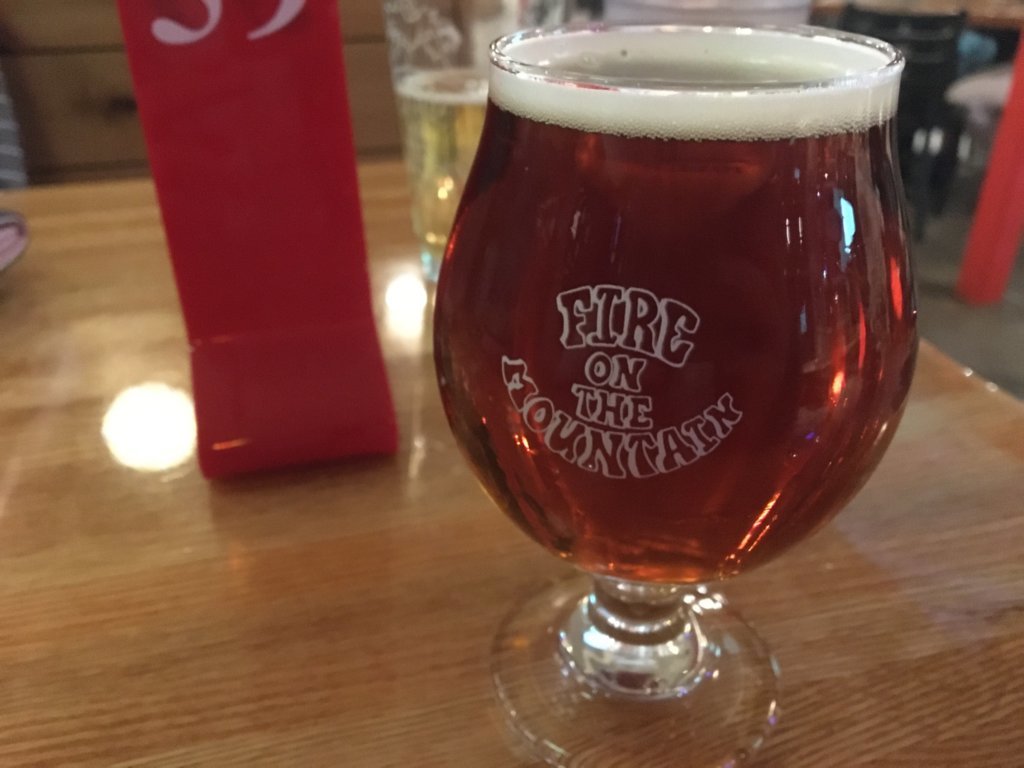 ---
Last edited by wakesetter93; Dec 21, 19 at

12:29 pm
Dec 17, 19, 12:34 pm
Join Date: Feb 2017
Location: Dallas
Programs: HHonors Diamond, Marriott Titanium, AAdvantage Platinum Pro, UA Silver
Posts: 272
Dec 21, 19, 8:57 pm
Join Date: Feb 2017
Location: Dallas
Programs: HHonors Diamond, Marriott Titanium, AAdvantage Platinum Pro, UA Silver
Posts: 272
Denver
---
After sleeping in Saturday morning and lazing around the house, my GF and I headed off to brunch at one of my favorite places. Tupelo Honey started in Asheville, NC and recently expanded to the mountain west. Since they decided to jump over Texas I always try and grab brunch there whenever I'm in town. Their Bloody Mary's are massive and the mimosas are bottomless.
The food is fantastic as well and we ordered the fried chicken and biscuits as well as a side of fried okra to share as the Bloody was a meal unto itself. The chicken and biscuits were served in a cast iron skillet and resembled a scramble which was fantastic and the fried okra was some of the best I've ever had. While we were eating some promo reps for the 'On the House' app came around offering free shots of whisky and peddling the app. It had a pretty interesting premise in that, for $10 a month, you get some free "item" which is an interesting concept although I'm not sure how much good the free joint is going to do me.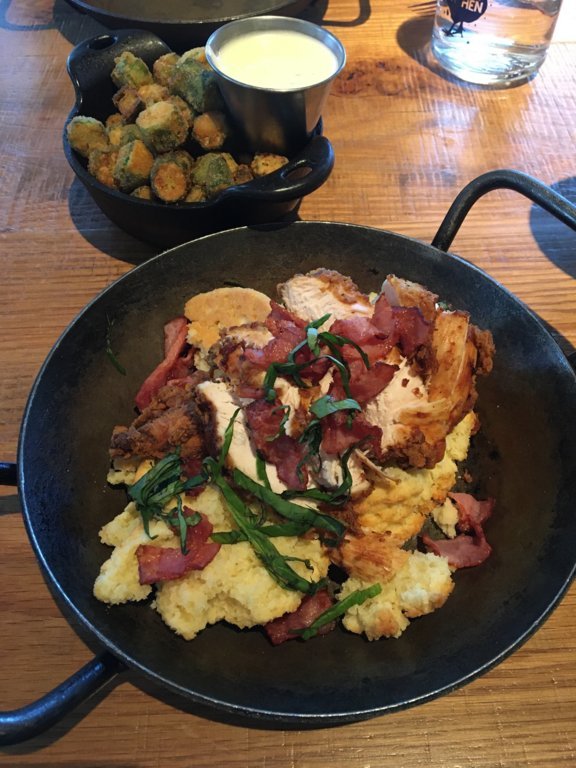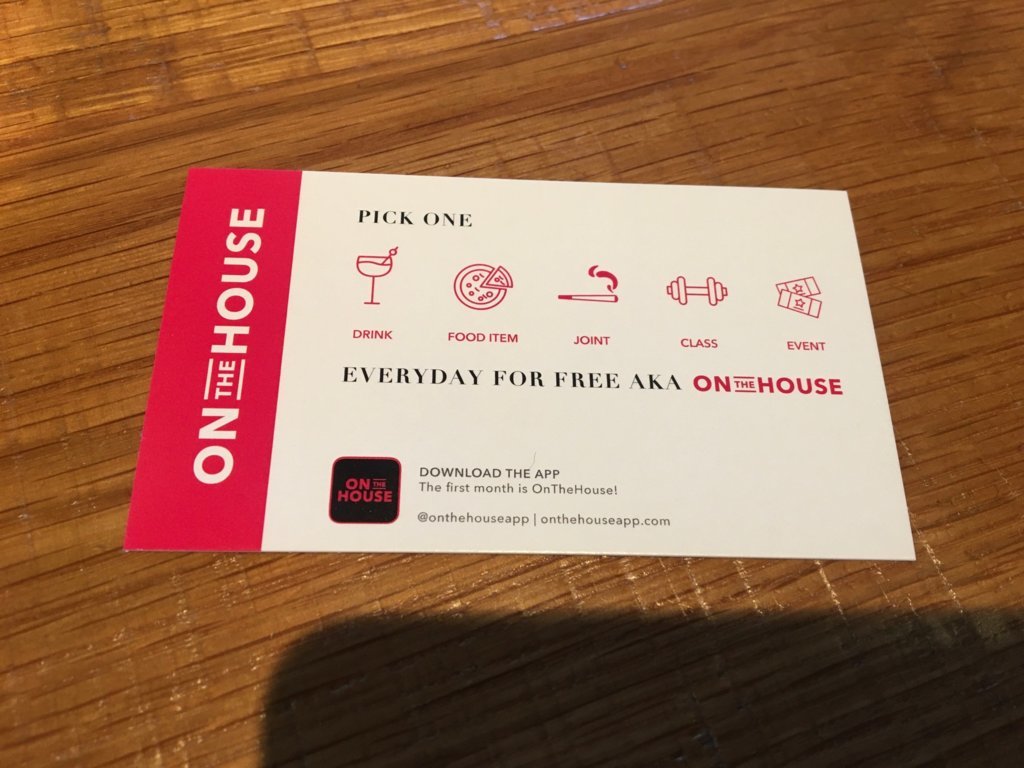 Denver Beer Festivus
After brunch, we headed out to meet some friends in an old abandoned warehouse in a rather industrial section of town for the Denver Beer Festivus. We had a set of VIP tickets but the best that I could tell all it got you was a dedicated line and a pair of Denver Beer Festivus socks which were pretty cool. Once inside, there were over 40 breweries to taste from which included everything from the corporate craft brewers to what seemed like small garage operations. There were definitely some interesting flavors coming out of some of those taps. In addition to the beer, they also had liquor tasting, a silent disco, some weird snow globe/igloo contraption, and a Festivus pole farm. The whole event had a very hipster vibe, no surprise for Denver, but it was a good way to spend the afternoon.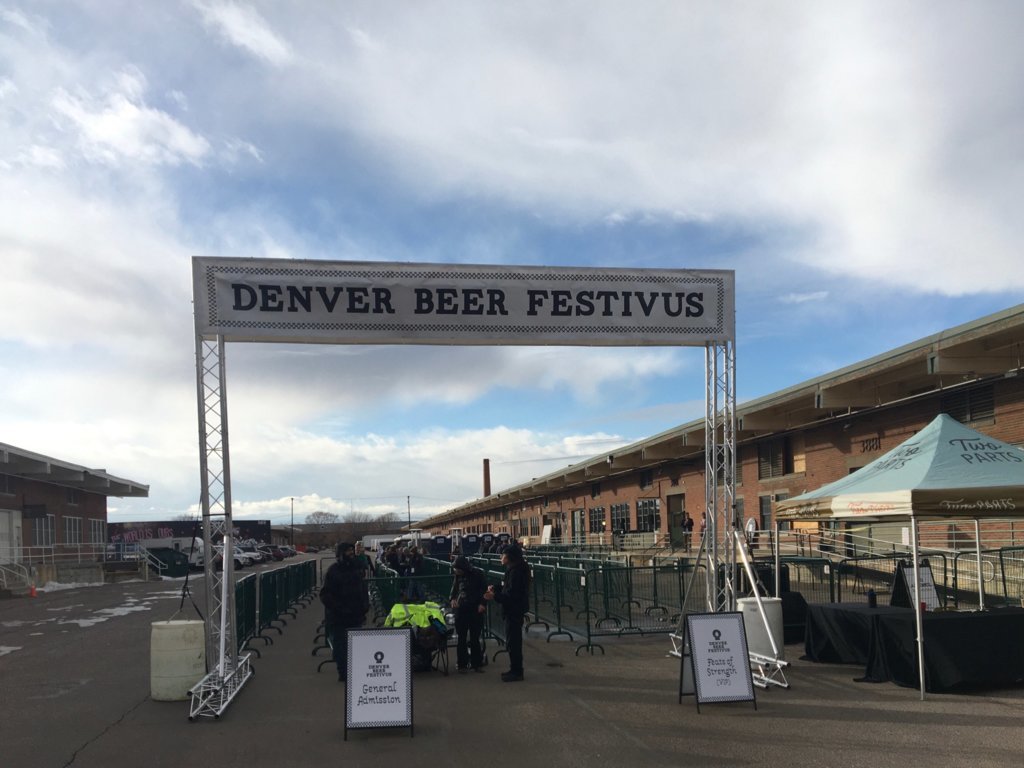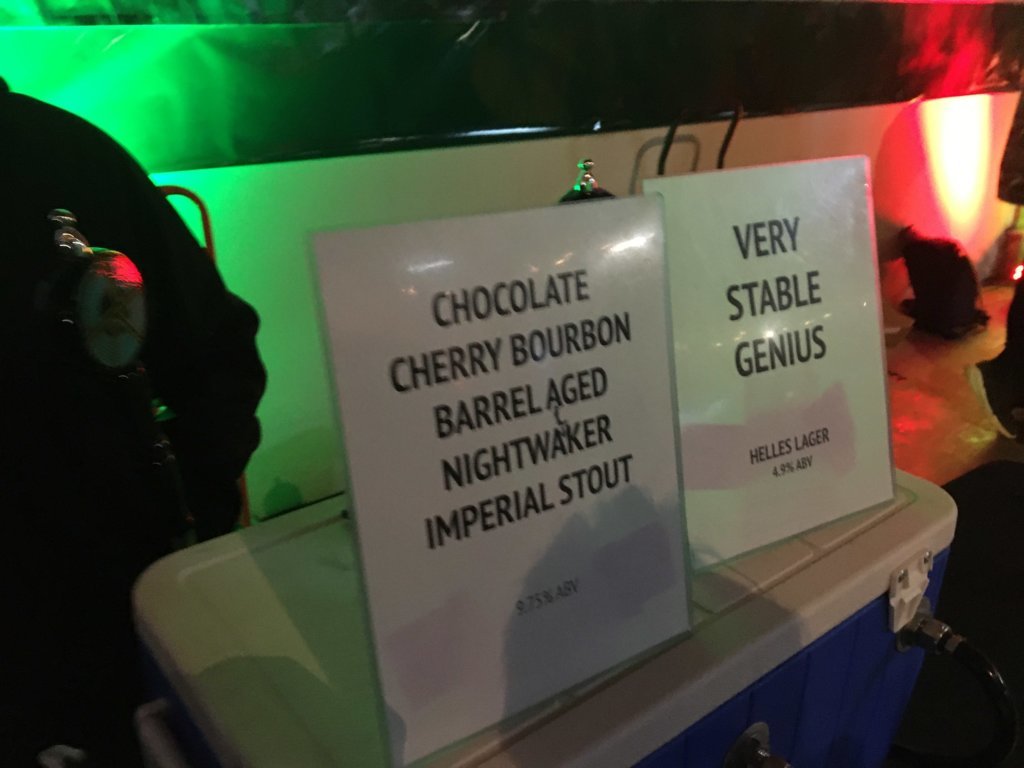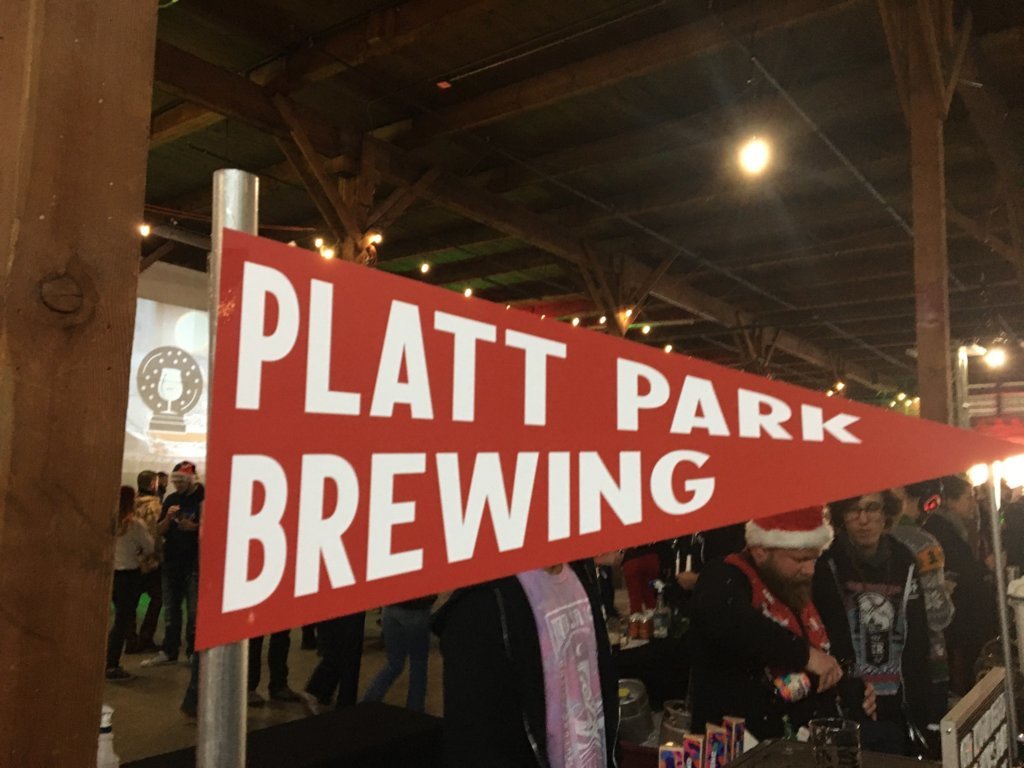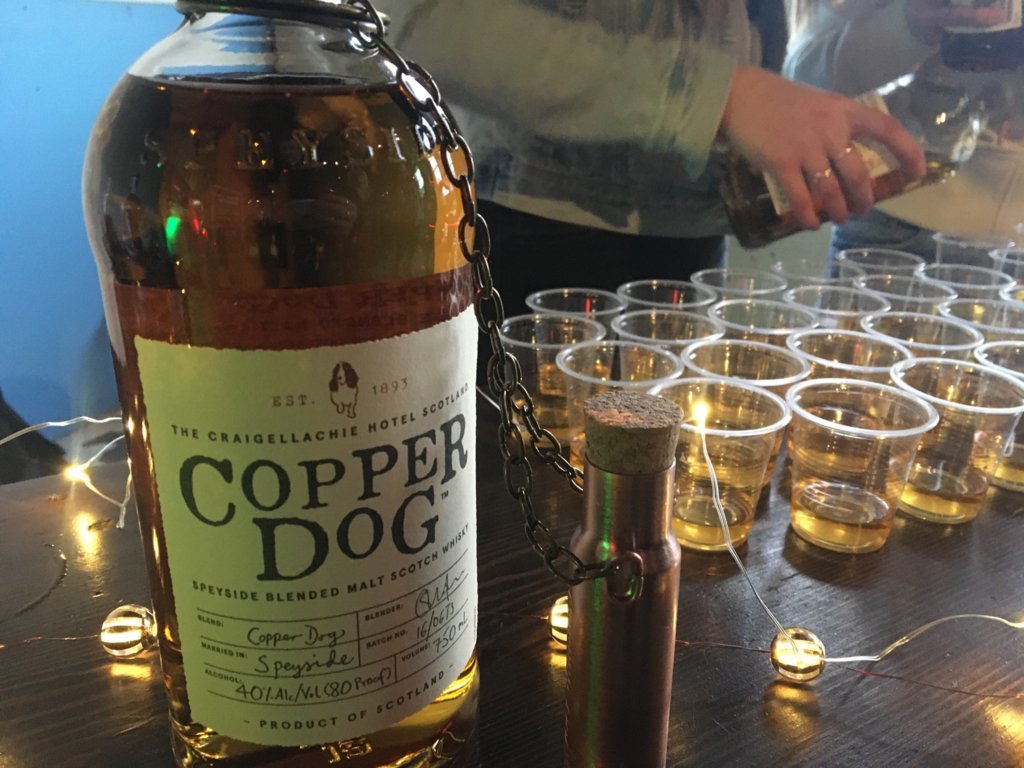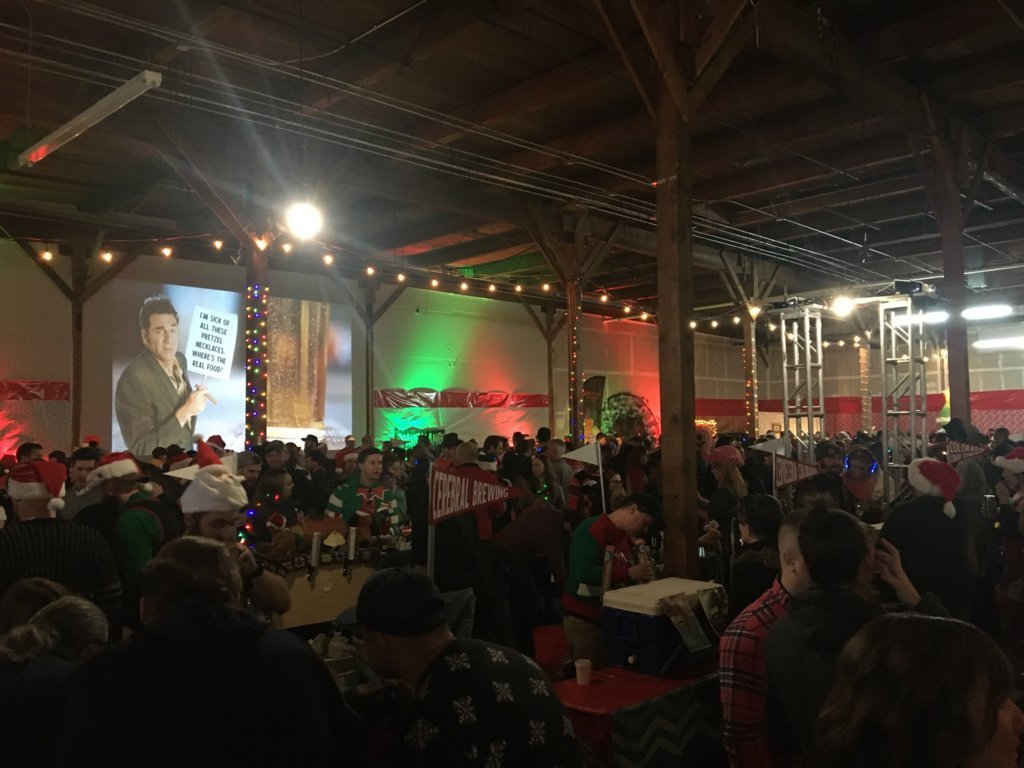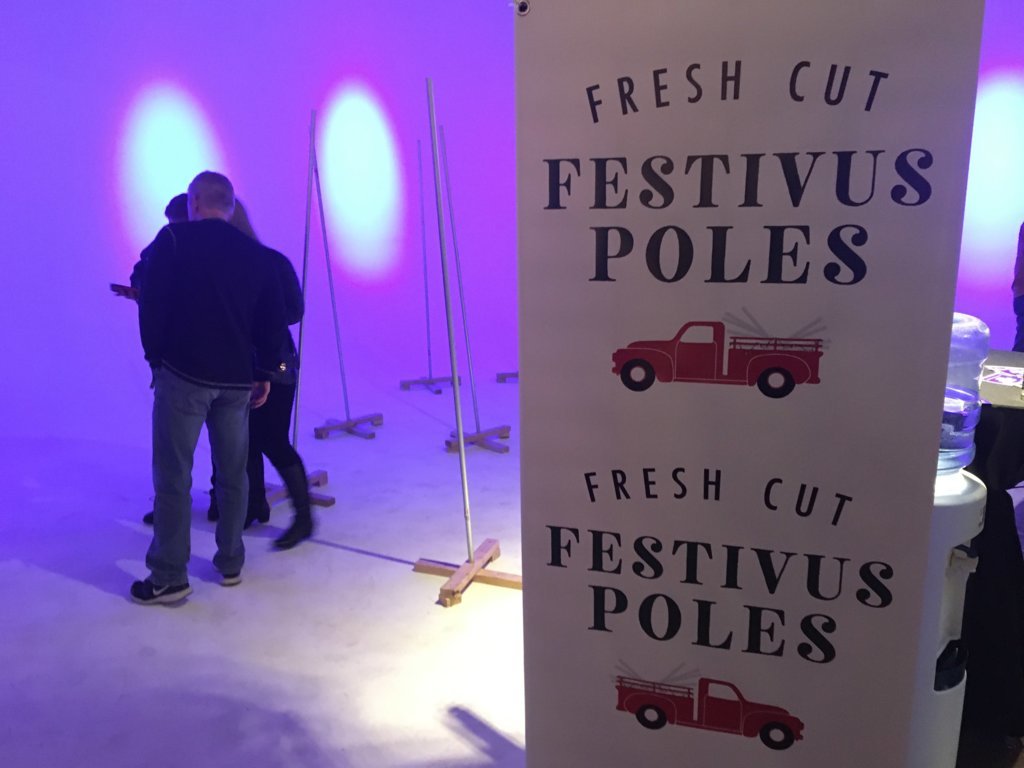 We grabbed some pizza and a pretzel from the food vendors to hold us over until our work Christmas party that evening.
We didn't make it back from the party until after midnight so it was another late start for us Sunday morning. We headed to The Pig and The Sprout for brunch which is like a local version of SkinnyFATS, healthy on one side, hearty on the other side. While at brunch I decided it was finally time to retire my trusty iPhone 6 before the Caymans leg of the trip as the battery would die in about two hours. So from here on out the photo quality should get much better.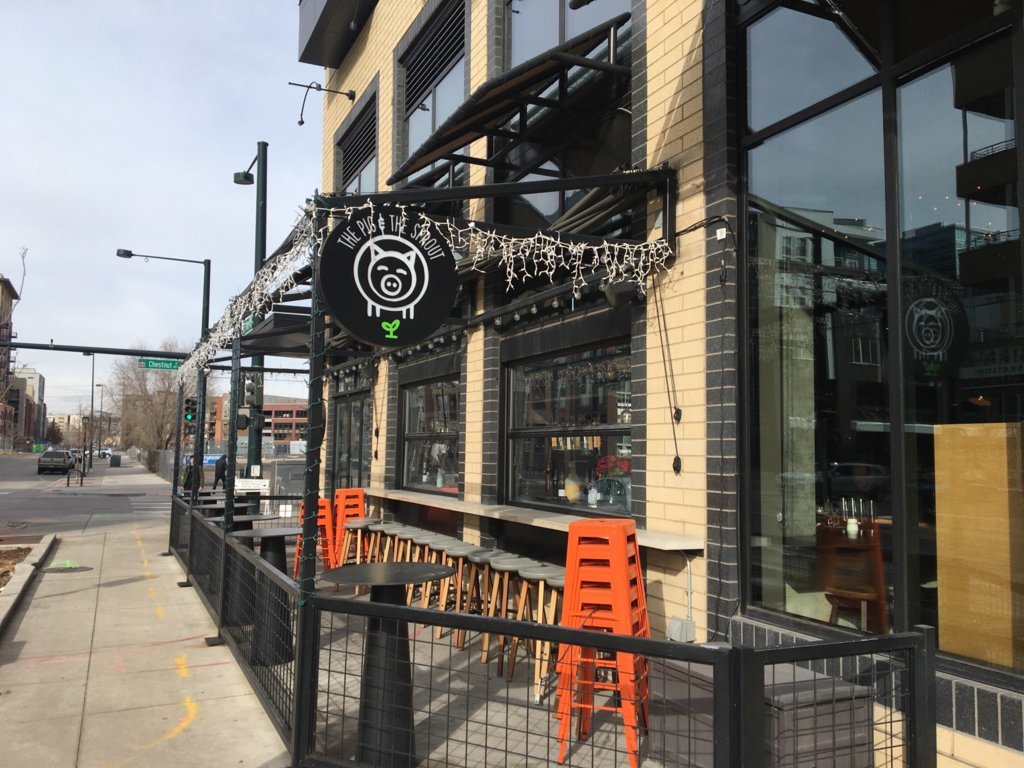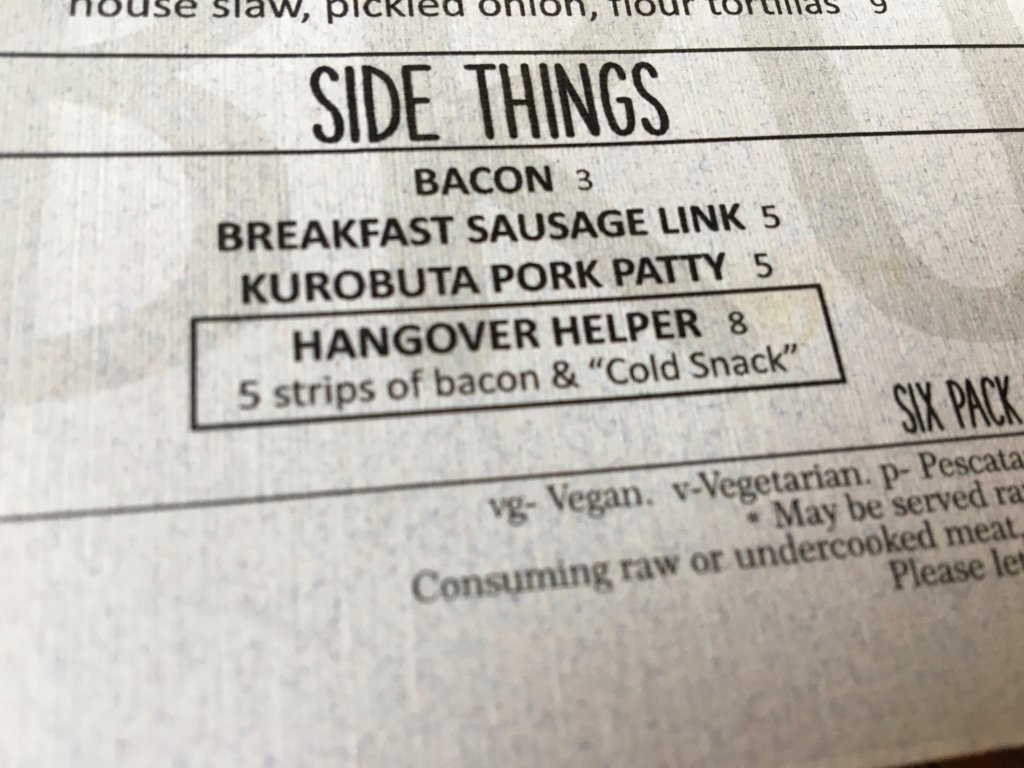 Love the idea behind the Hangover Cure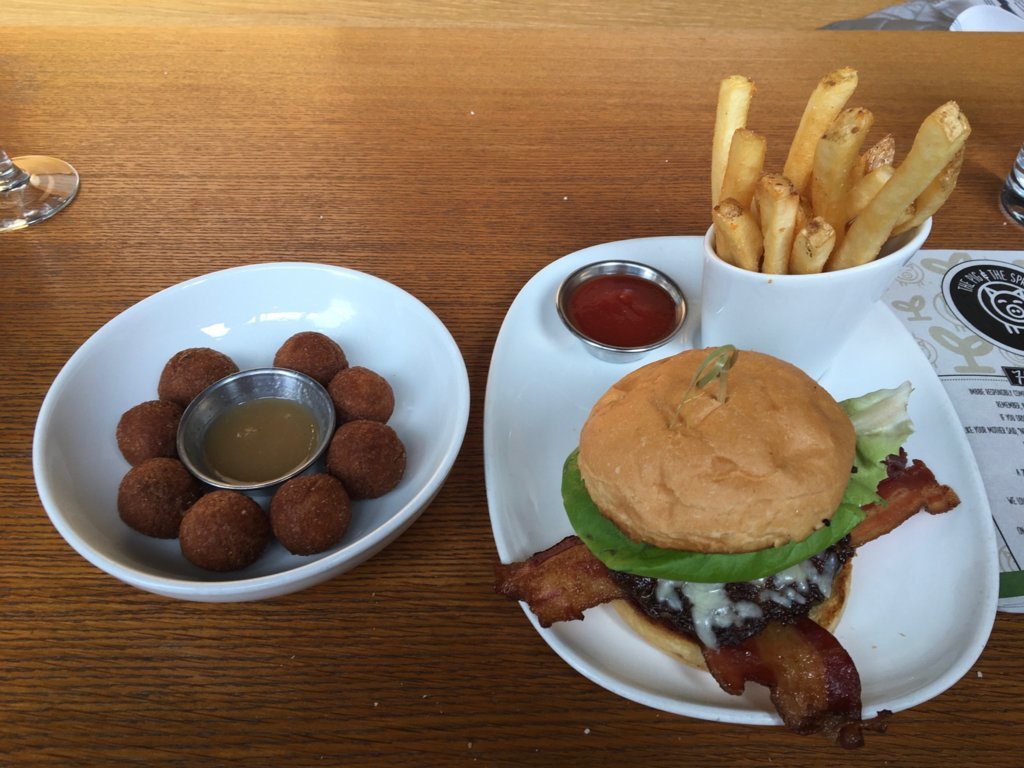 Christkindl Market Denver
After spending entirely too much time and money in Cherry Creek Mall we headed back to downtown to check out the Denver Christmas Market. After spending last Christmas in Germany and Austria exploring the markets we were excited to get a little taste of gluhwein if only for nostalgia purposes. The market isn't very large, about the size of a half city block, so we were through in about 45 minutes to an hour.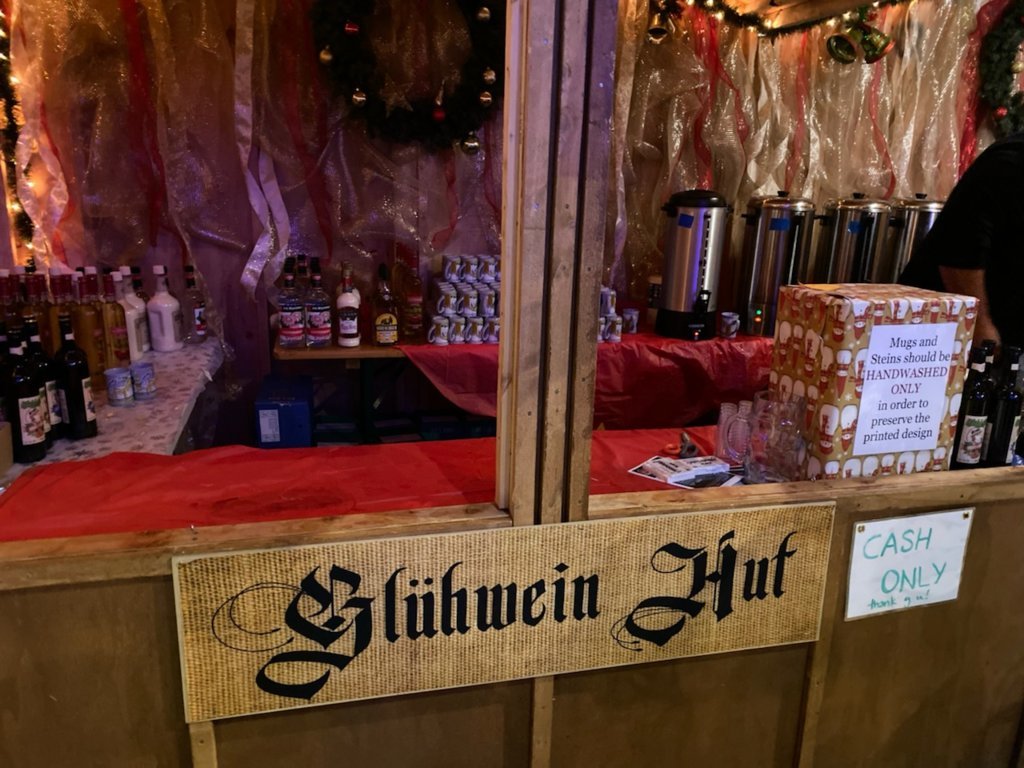 After leaving the market the temperature had dropped dramatically so we started making our way back towards home. We stopped in to the Denver Milk Market for dinner, which is a collection of local restaurants all nestled around various common seating areas. We grabbed a prosciutto pizza and some garlic bread along with a couple of local crafts for dinner. As we were nearing the end of dinner they started up a loud and obnoxious game of trivia so we decided to head over to Union Station for a nightcap before heading to bed.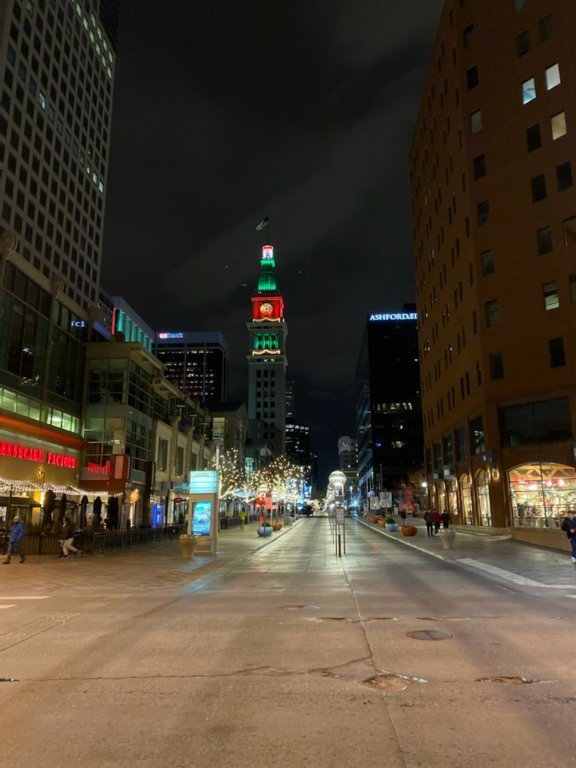 Dec 22, 19, 12:59 pm
Join Date: Feb 2017
Location: Dallas
Programs: HHonors Diamond, Marriott Titanium, AAdvantage Platinum Pro, UA Silver
Posts: 272
Denver to Baton Rouge via DFW
---
Up bright and early this morning so I headed to the office and worked until about 3 before calling an Uber to the airport. Itís no secret that DIA is out in the middle of nowhere and thanks to some mid-afternoon Denver traffic, it took me over 45 minutes to make the trek from downtown to the airport. Security was quick and efficient and before long I was on the train headed for Concourse A.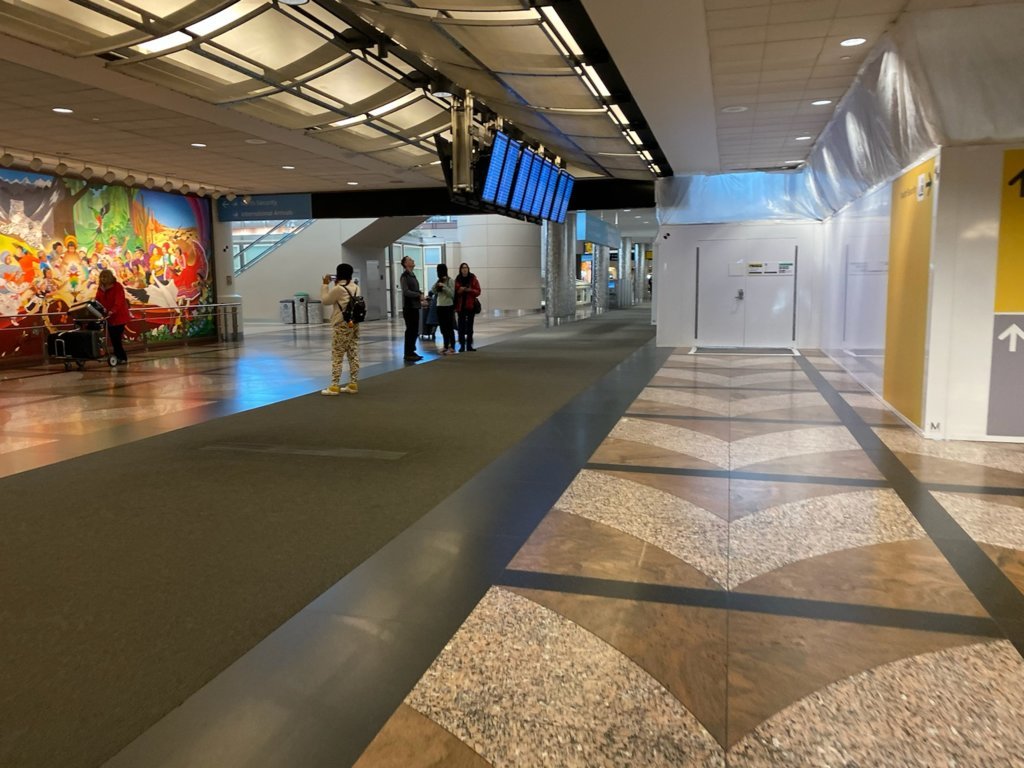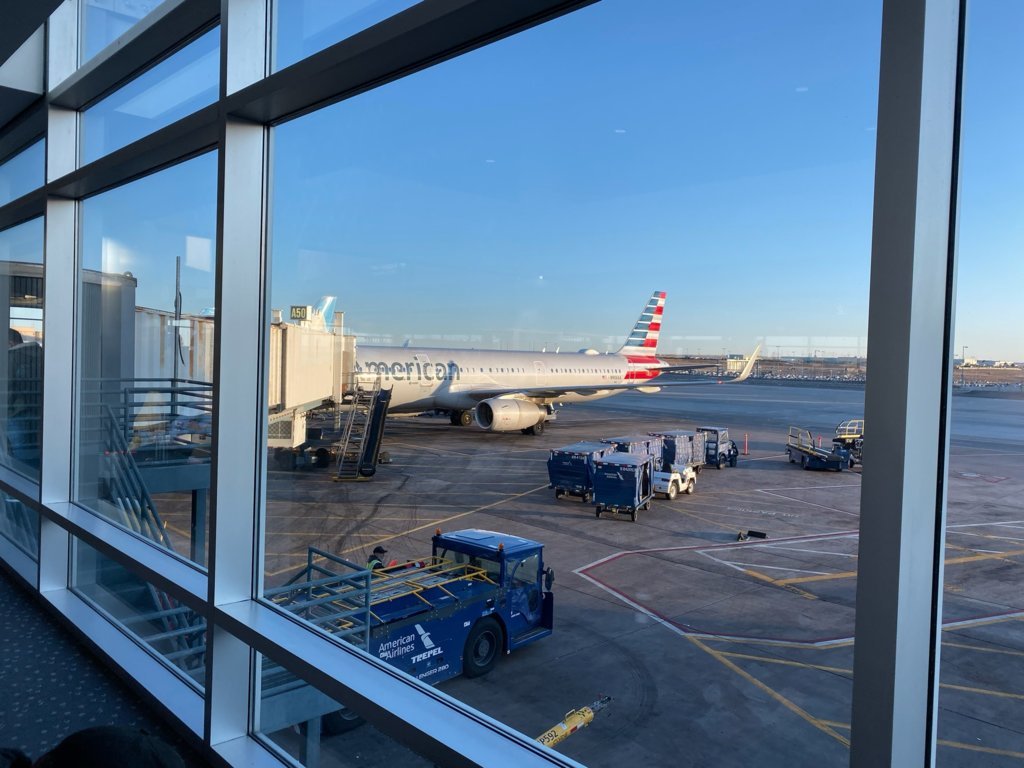 American Airlines
AA 706
DEN-DFW (Denver International Ė Dallas/Fort Worth International)
Seat: 25A (Economy)
A321-200 (N906AA)
Scheduled: 4:37p-7:39p
Actual: 4:45p-7:43p
When booking this trip, the only MCE seats available were middles and with 25A open, it seemed like a no-brainer to forgo the free drinks for the unlimited legroom. Boarding was painless and everything seemed set for an on-time departure. A short delay occurred as they loaded a few last minute bags and we were off. For all my times flying out of DIA, this was the first time Iíve ever taken off to the west when heading to Dallas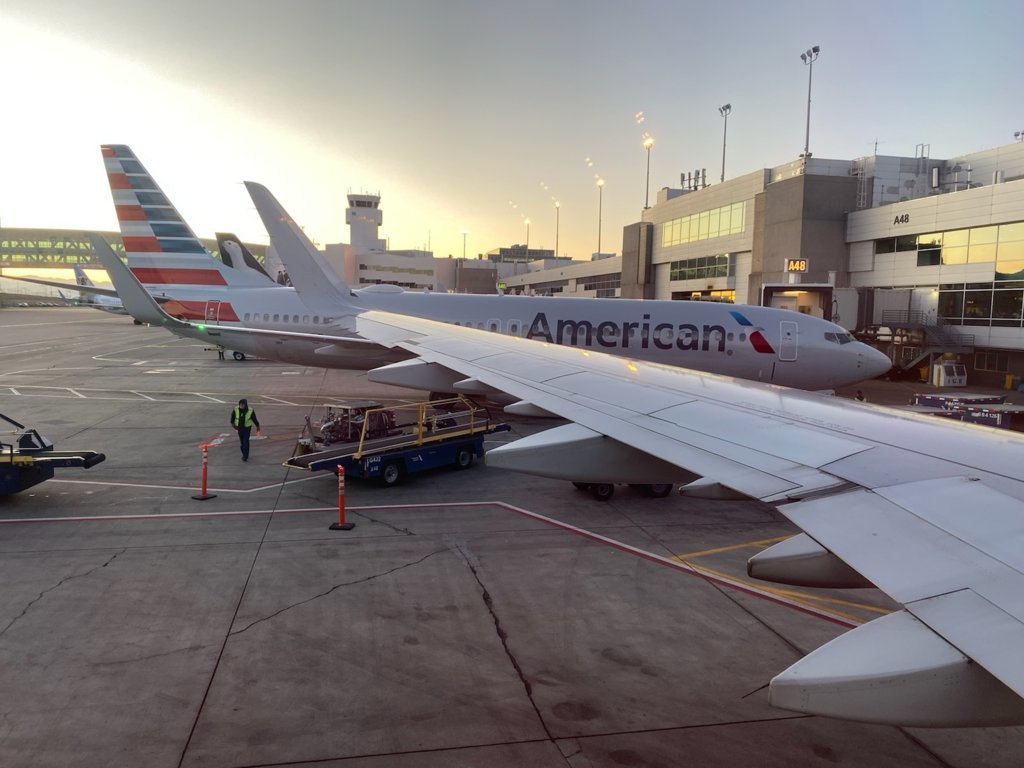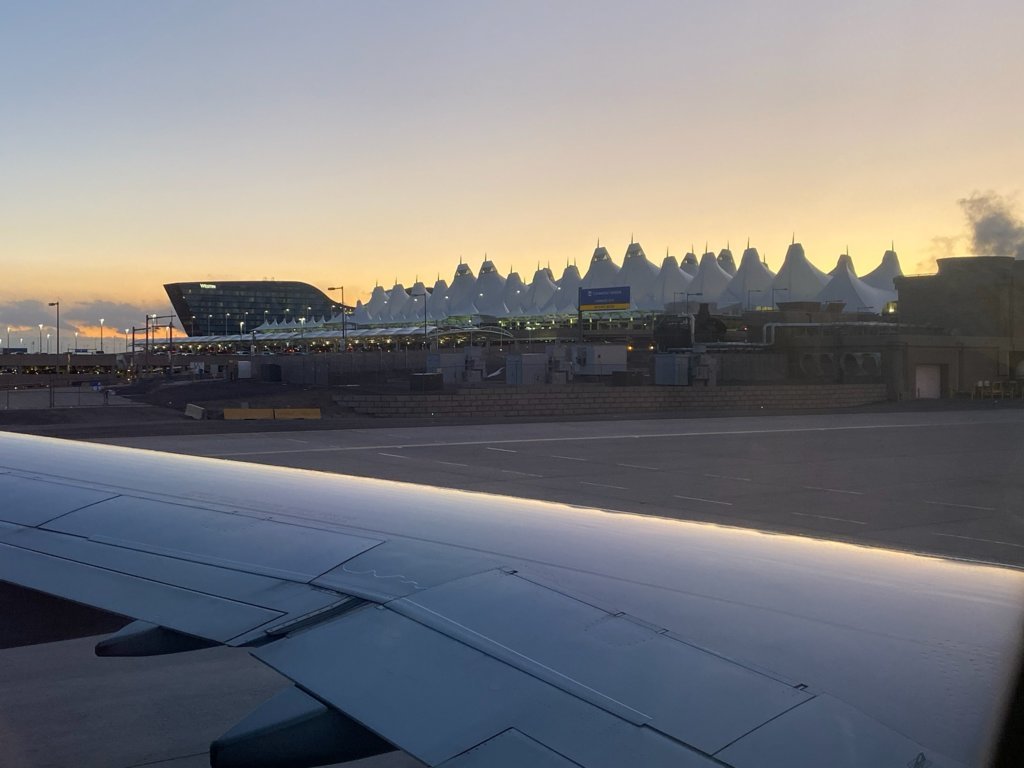 Once airborne, the flight attendants came around with a drink and snack service and I went with my usual. To my surprise the FA never asked for a form of payment and just handed me my beverage, and an extra Biscoff cookie before moving on.
Once we landed in Dallas I was initially concerned with my connecting flight as I had only 51 minutes to get across the airport and we landed on the furthest runway from the terminal. However, once look at my AA app and Those worries were gone as the flight had posted almost an hour delay due to weather on the inbound and a gate swap meant I didnít have far to go. Even the scheduled departure time was going to be a no-go unless American has found a way to go back in time.
With some extra time on my hands I decided to take the walking route from the low ďCĒ gates to the Low ďBĒ gates. Given DFW is my home airport I very rarely transit here and took the opportunity to explore some of the terminal connectors within the airport. My exploring didnít really lead to much as the C-A and A-B connectors are some of the most sterile and boring hallways Iíve ever been in.
Back into the Terminal C dump.
In case you were wondering, all of the carts buzzing around DFW charge in the A-C connector.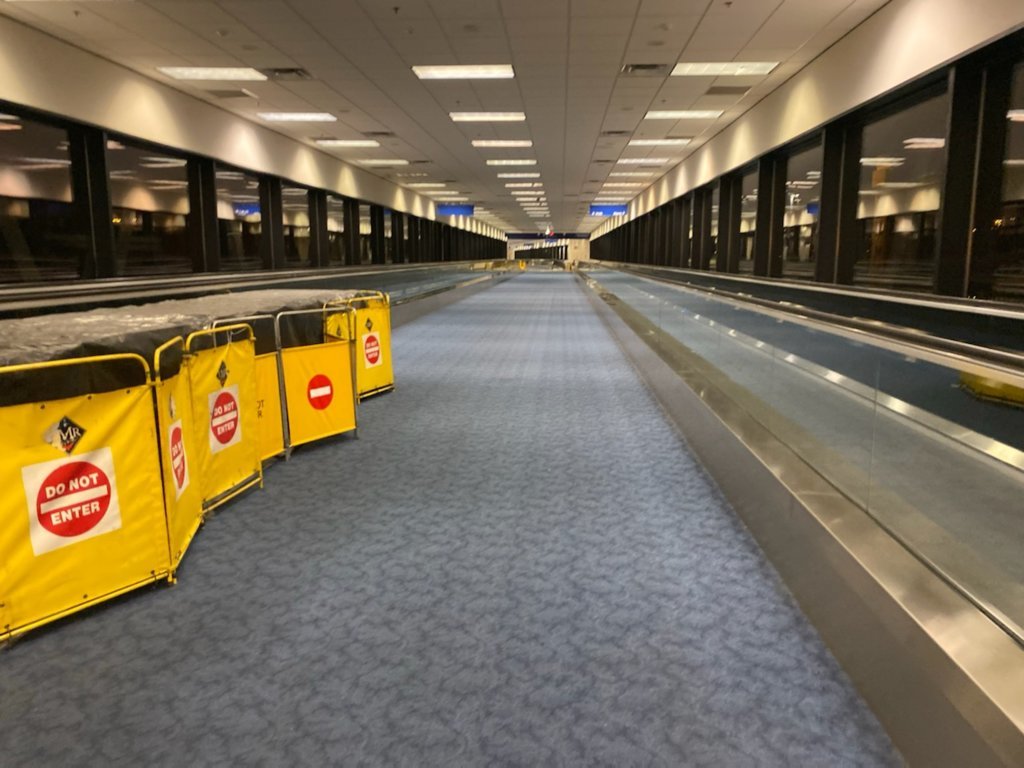 There isnít much to eat in the part of the terminal that my flight was departing from so I settled on what seemed to be my only option, TGI Fridays. I could have walked over to the International Terminal but they had already swapped the inbound a couple of times and didnít want to get put in a bind should they switch to an aircraft that was already on the ground. After some nachos and conversation with some fellow passengers on the BTR flight I was off to the gate.
Envoy Air (DBA American Eagle)
AA 3310
DFW-BTR (Dallas/Fort Worth International - Baton Rouge Metropolitan)
Seat: 2A (First)
EMB-175 (N267NN)
Scheduled: 8:30p-9:56p
Actual: 9:52p-11:27p
Boarding for our flight started right on (the new departure) time with CK being called and then boarding Group 1. Boarding was efficient but the legroom on the E-175's left something to be desired. Aside from the wider seat it felt almost identical to MCE. Open Bar PDB's were offered and the FA working first kept us well hydrated and fed throughout the flight. I spent most of the time flipping through the In-flight magazine and before long we were descending into BTR. Once we landed in Baton Rouge it was a quick walk curbside where I met my Uber driver who had me at my hotel within 20 minutes.
Even Celebrated Living knew where I was headed.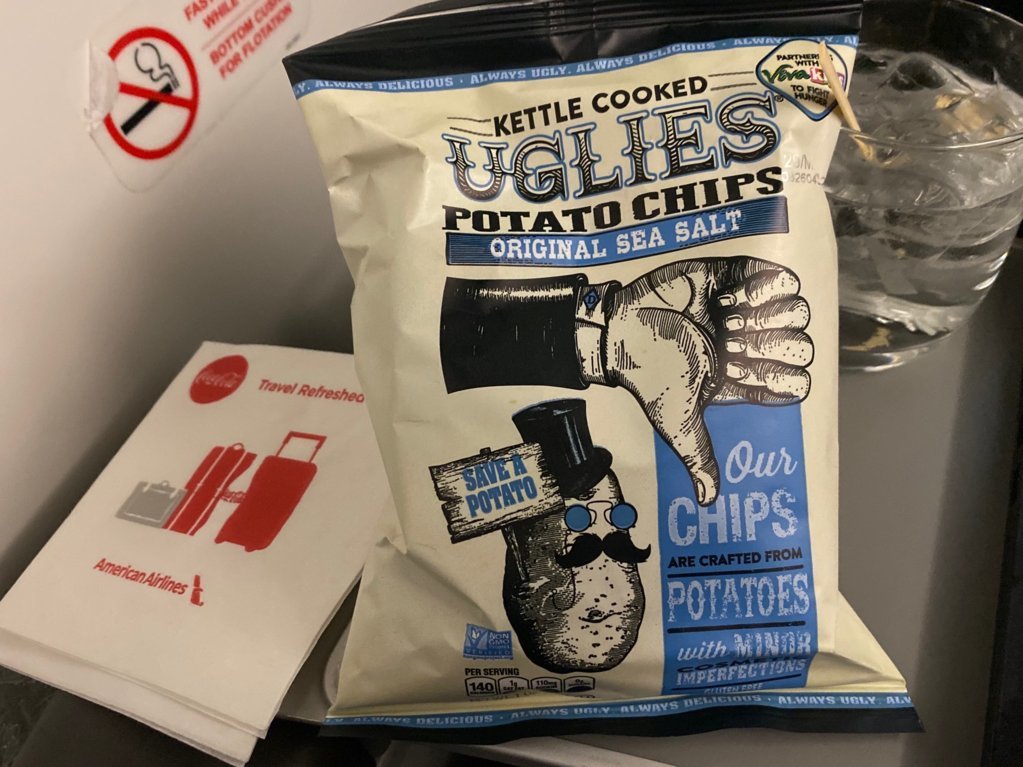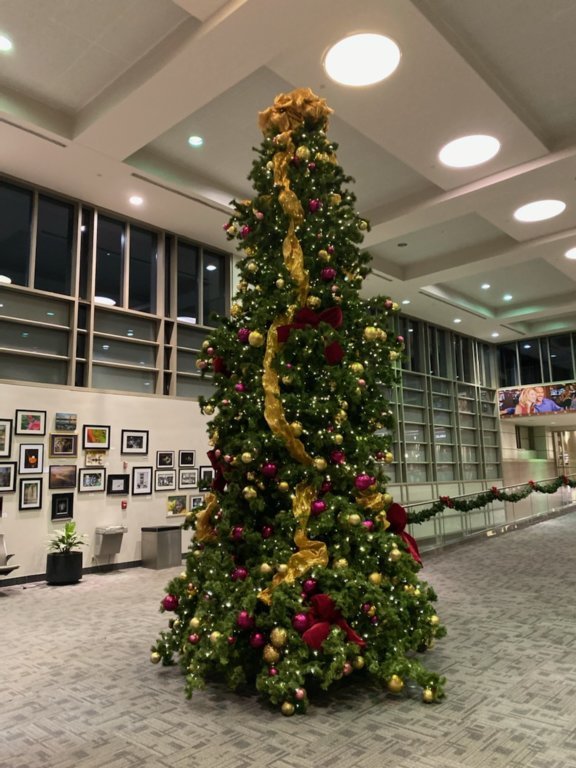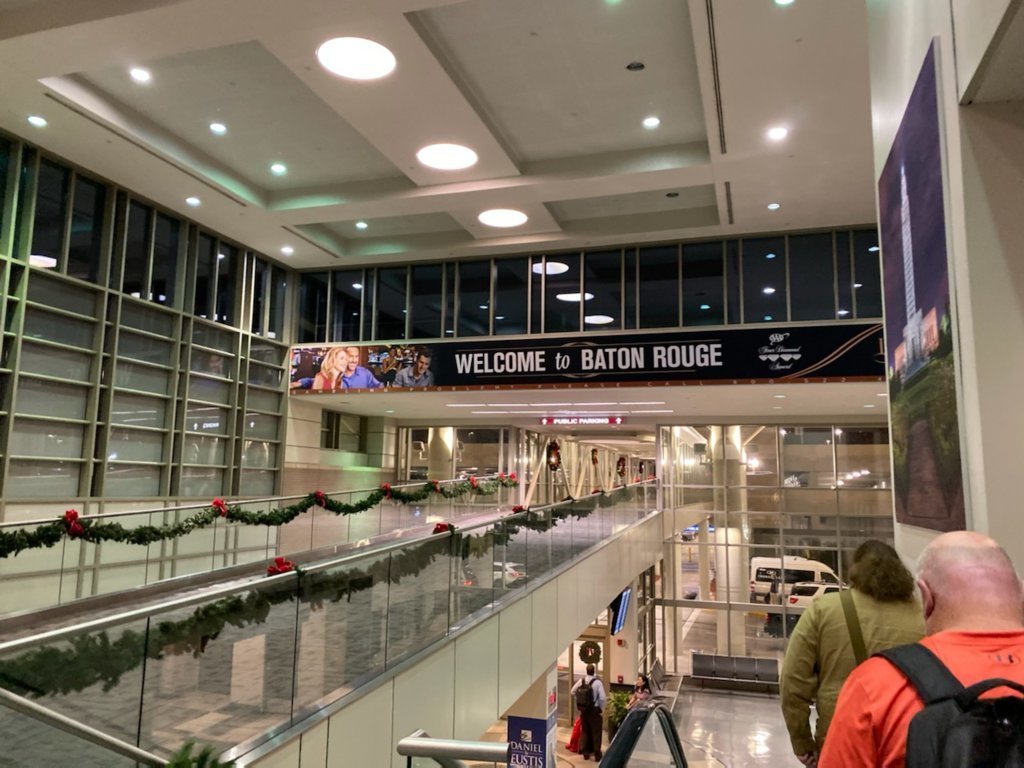 Baton Rouge Marriott
Baton Rouge, LA
Due to my late arrival, I called the hotel before my departure from Dallas to inform them that I was still coming. The hotel tends to run pretty close to full occupancy given its location near LSU (Louisiana State University) and I didn't want them to give my room away. Upon arrival I inquired about an upgrade and was told that there were none available but they had moved me to the top floor. Fairly standard room by Marriott standards and it was perfectly acceptable for a couple nights sleep. However, I do appreciate the local touches when it comes to the artwork.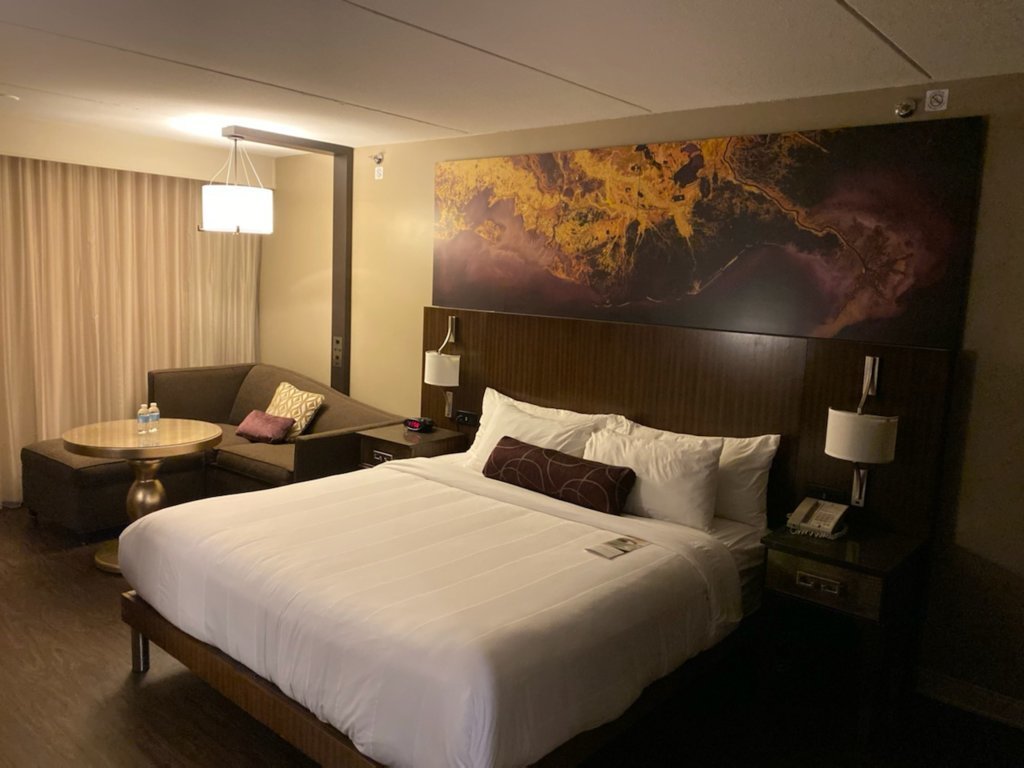 Dec 23, 19, 6:00 pm
Join Date: Feb 2017
Location: Dallas
Programs: HHonors Diamond, Marriott Titanium, AAdvantage Platinum Pro, UA Silver
Posts: 272
New Orleans to Dallas and The New MSY
---
The New MSY
After a day and a half of non-stop meetings it was finally time to begin the real part of this trip report, winter vacation. I grabbed a ride with some co-workers to MSY for my flight to Dallas before continuing on to GCM the next afternoon. Traffic was fairly light on I-10 and within an hour we were pulling up to the rental car center. MSY just opened a new terminal on the opposite side of the airfield from the old one but decided against moving the rental cars. Not sure if this is in the short term or the long-term plan. However, given the number of new buses they purchased I wouldn't be surprised if this setup is here to stay. After a 20 minute trip around the airport and sitting in some traffic near the terminal we were let out into the new airport terminal.
I didn't know what to expect from the new terminal but all I could say was wow. It is a truly world class airport that's fitting for a city like New Orleans. As a Louisiana native, it's a great first impression for travelers arriving at the busiest airport in the state.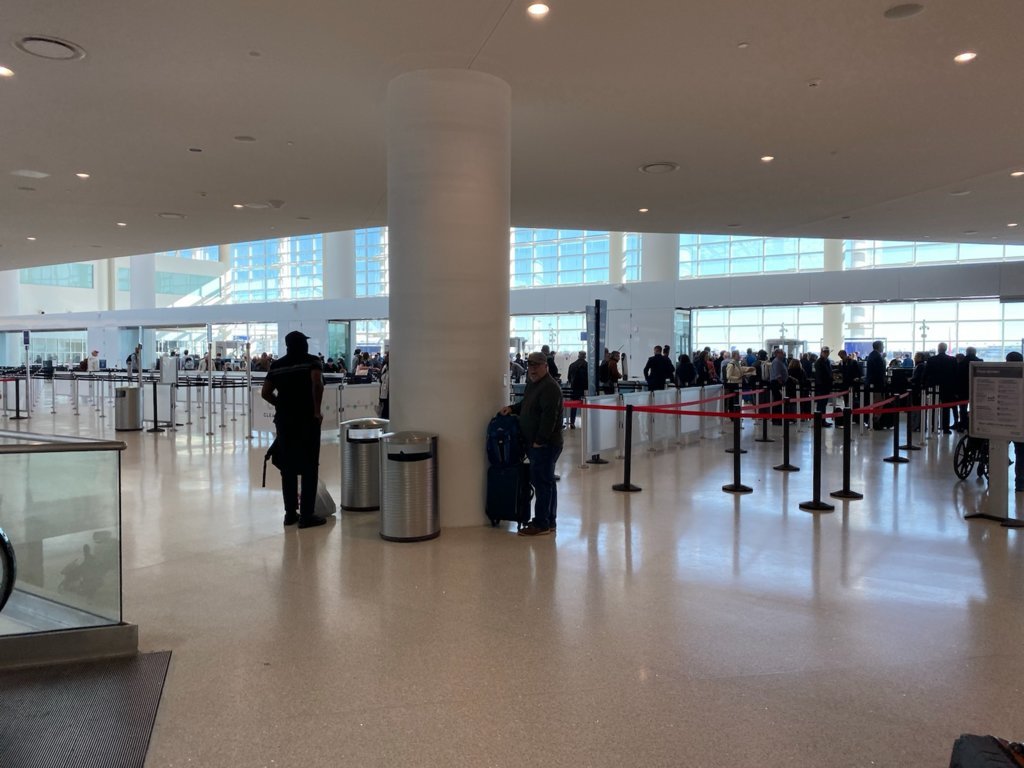 My flight to Dallas was departing from the B Concourse and I was impressed by the number of dining options available. My favorite part of the new airport is the overall lack of chain restaurants and a focus on local food. The only chain that I saw during my time there was a Starbucks. (Smoothie King is a chain but was started in New Orleans.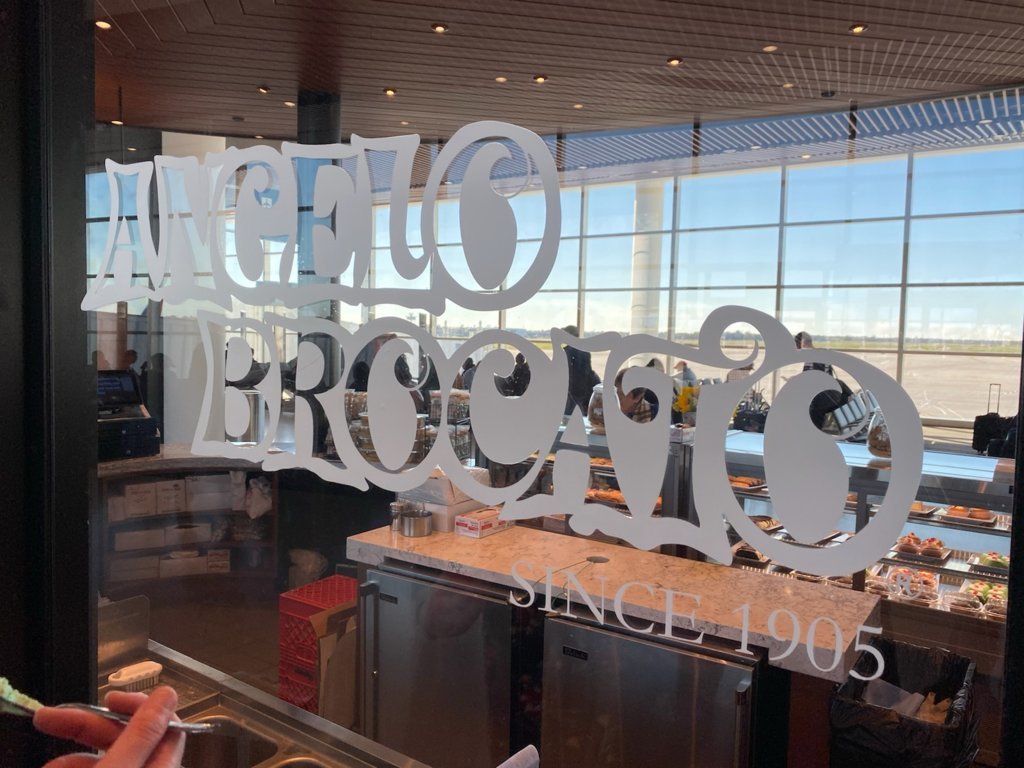 My coworkers were on the earlier WN flight to DAL and since I was officially on vacation I stopped at Bar Sazerac to kill some time before my flight. The bartenders and the patrons were all extremely friendly and we all chatted to pass the time before my flight. I started with the bar's namesake, a Sazerac before moving to something a little lighter.
With about 5 minutes until boarding, I paid my tab and headed down to the end of the concourse where the AA flights depart from. The gate areas are nice and spacious and extremely bright in comparison to the old terminal. Boarding started right on time with CK's once again invited to board first before calling Group 1.
Envoy Air (DBA American Eagle
AA 4250
MSY-DFW (New Orleans International - Dallas/Fort Worth International)
Seat: 8C (Main Cabin Extra)
EMB-175 (N255NN)
Scheduled: 4:16p-5:59p
Actual: 4:09-6:07p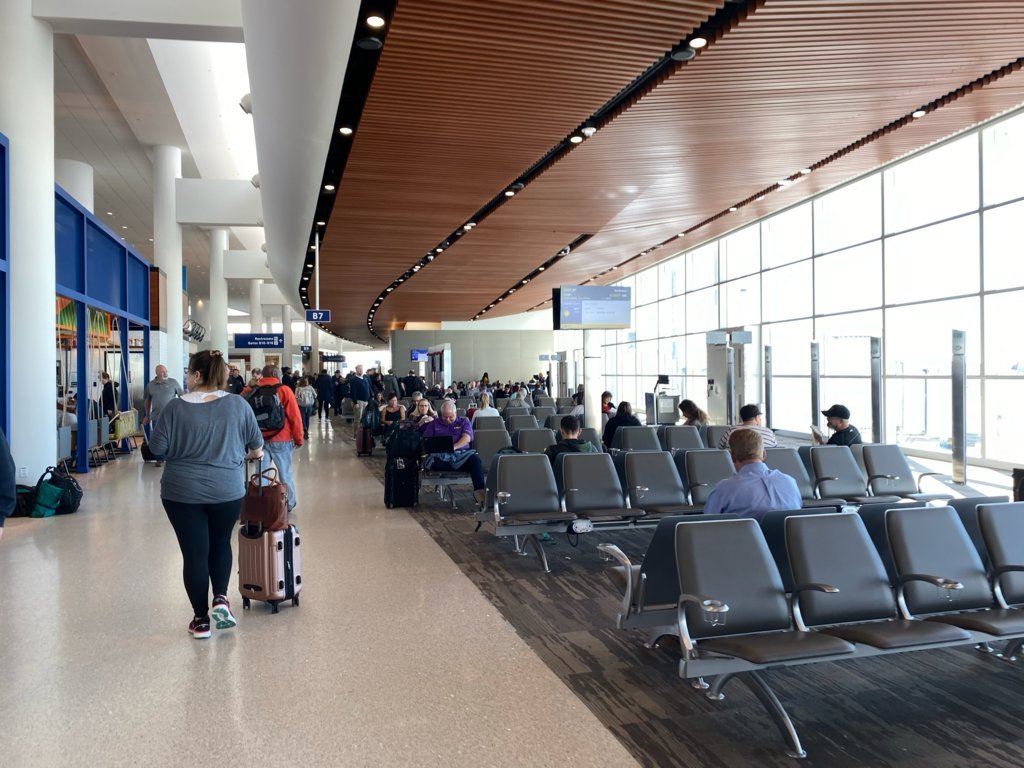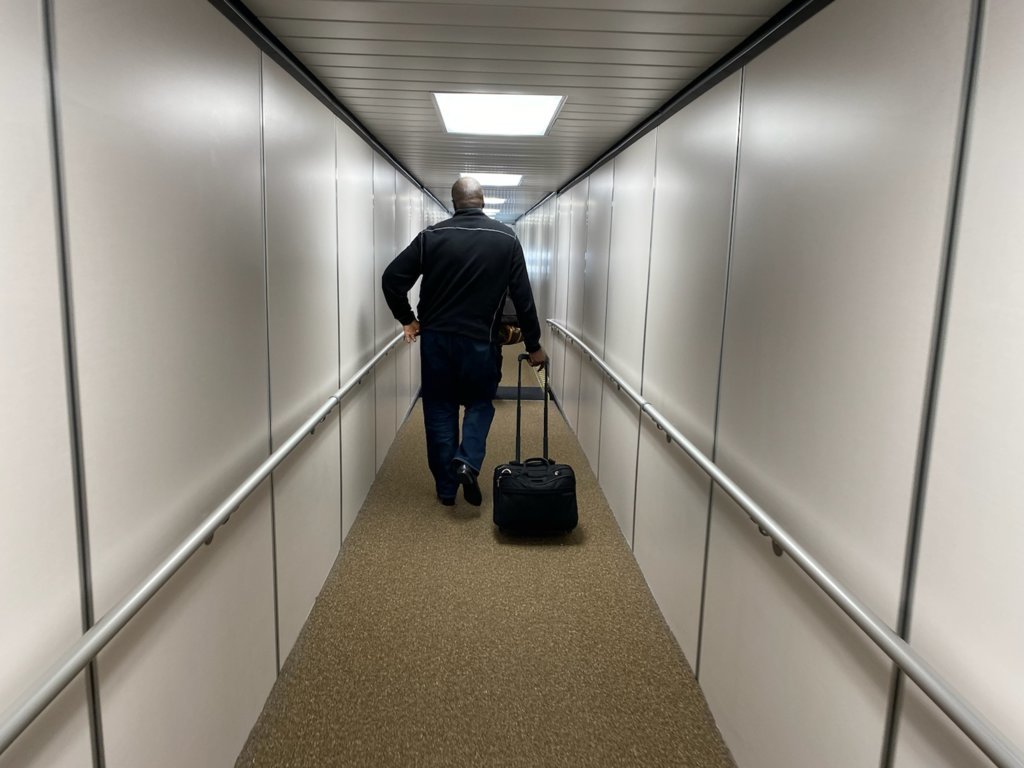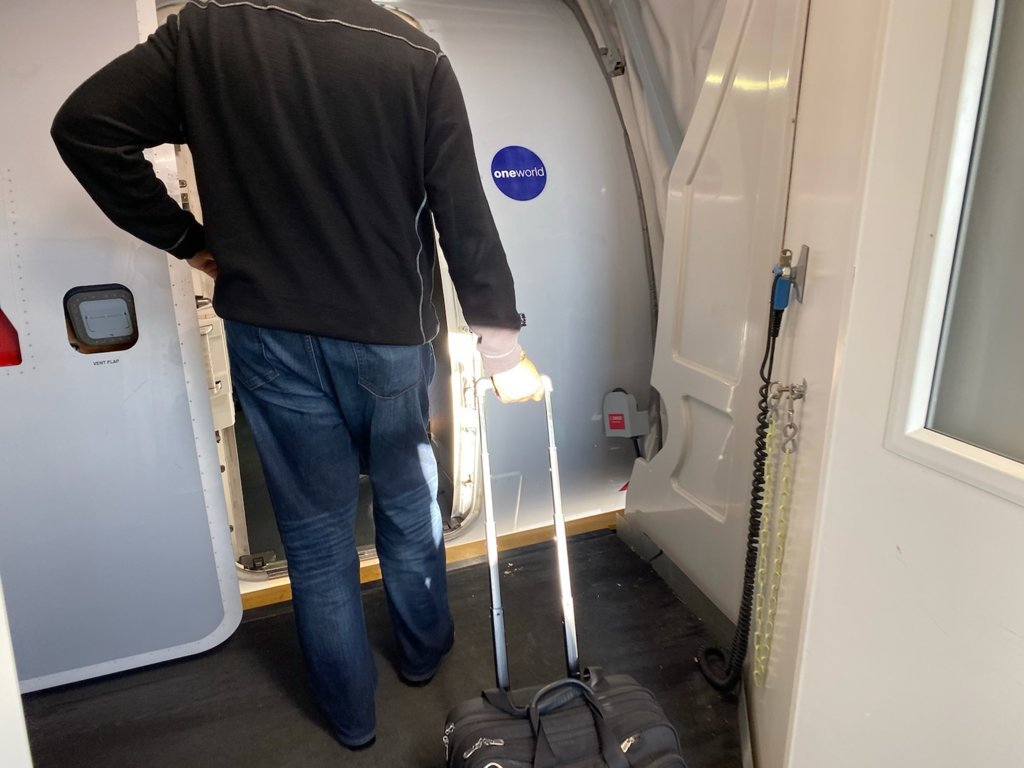 Somebody needs to clean these windows.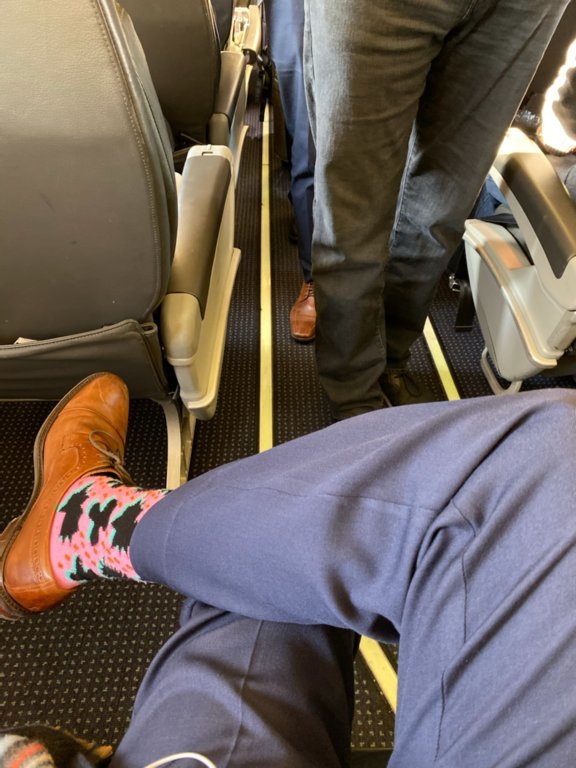 Better legroom here than in first on the E-175
Once airborne it was a short flight with a drink service offered and before long we were descending into DFW. We landed at the complete opposite end of DFW so the taxi contributed to a slightly delayed arrival at the gate. Within 10 minutes of the door opening i was in my Uber headed towards downtown for a quick overnight in my own bed.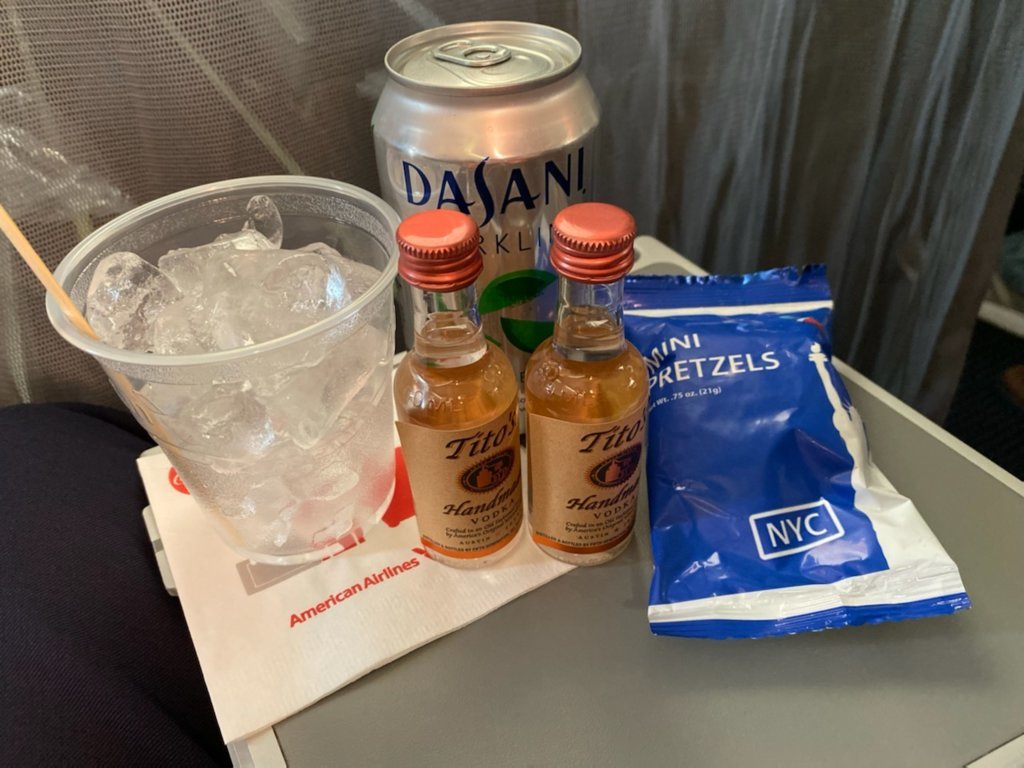 Dec 24, 19, 8:47 am
Join Date: Feb 2017
Location: Dallas
Programs: HHonors Diamond, Marriott Titanium, AAdvantage Platinum Pro, UA Silver
Posts: 272
Dec 24, 19, 9:38 am
Join Date: Feb 2017
Location: Dallas
Programs: HHonors Diamond, Marriott Titanium, AAdvantage Platinum Pro, UA Silver
Posts: 272
DFW to GCM and The Club at DFW
---
My GF arrived in Dallas from Denver late and after a quick overnight at my apartment and a couple hours of work we were in an Uber out to DFW to start the first (major) portion of our vacation. Traffic was light and the Uber from Uptown to DFW was about 40 minutes. We were dropped off at Terminal D and headed over to the AA Priority Check-In desks to tag our bags through to GCM. Normally I travel with only a carry on but since my GF and her family were checking large bags for diving I knew that I would be waiting at baggage claim anyway so I decided to shed myself of a few pounds. The AAgent had some initial difficulty with tagging my GF's bags as her mother had arrived at the airport prior and it was already showing she had checked luggage. Eventually they had it all sorted out but spending 15 minutes in the check-in area didn't give me the confidence that AA had their best and brightest working the Priority check-in in the International Terminal.
Security was quick and efficient and thankfully the bag I did keep wasn't selected for additional screening as my GF's birthday present was stashed inside. We were dumped out right in the middle of Terminal D and it was a quick walk over to The Club at DFW to pass the time before boarding.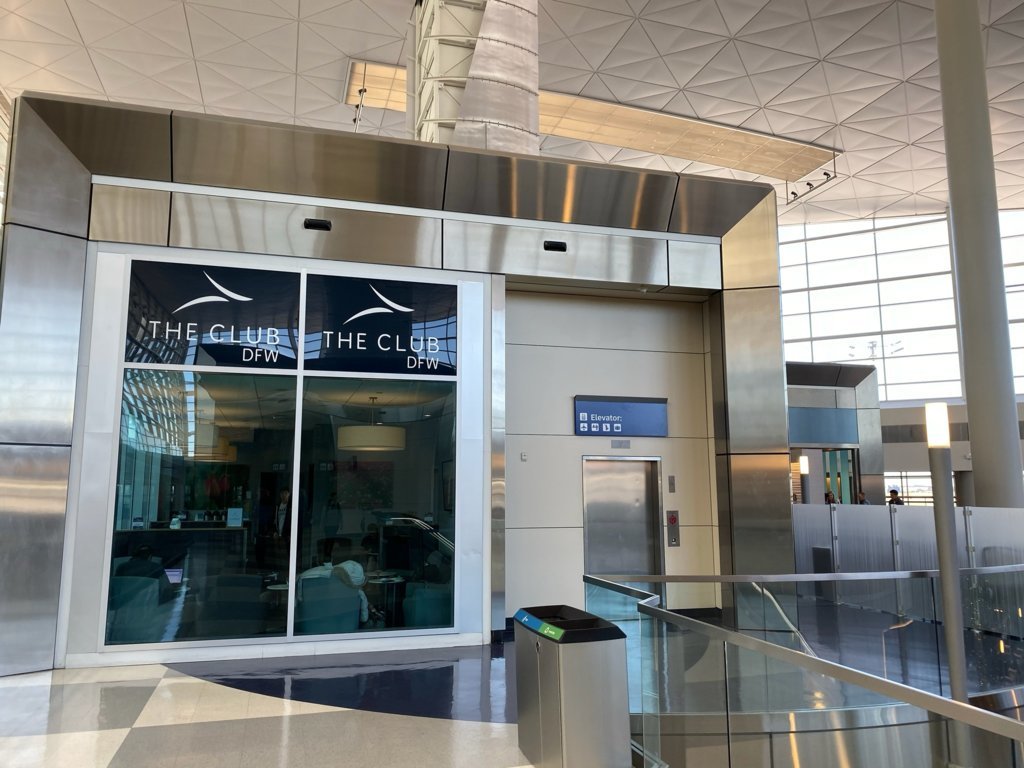 The Club at DFW has a very unique layout with three separate areas that require you to leave the lounge to transition between them. The "main" part of the lounge hosted the check in, bar, and food facilities while the large sitting area and restrooms were across the hall. There was also a separate terrace overlooking the terminal that had no services. The lounge was quite crowded when we arrived and after a quick check in and verification of PP membership we were let in the lounge. The food options left something to be desired with a salad bar (not pictured) and some wraps along with a soup and pasta dish. We settled into a pair of seats at the bar and fired off a couple of last minute work e-mails and conference calls before unplugging for the remainder of the trip. The bartender was extremely friendly and upon seeing my LSU jacket struck up a conversation as she was from Lafayette. She made sure to keep our drinks topped up until it was time for us to head to the gate.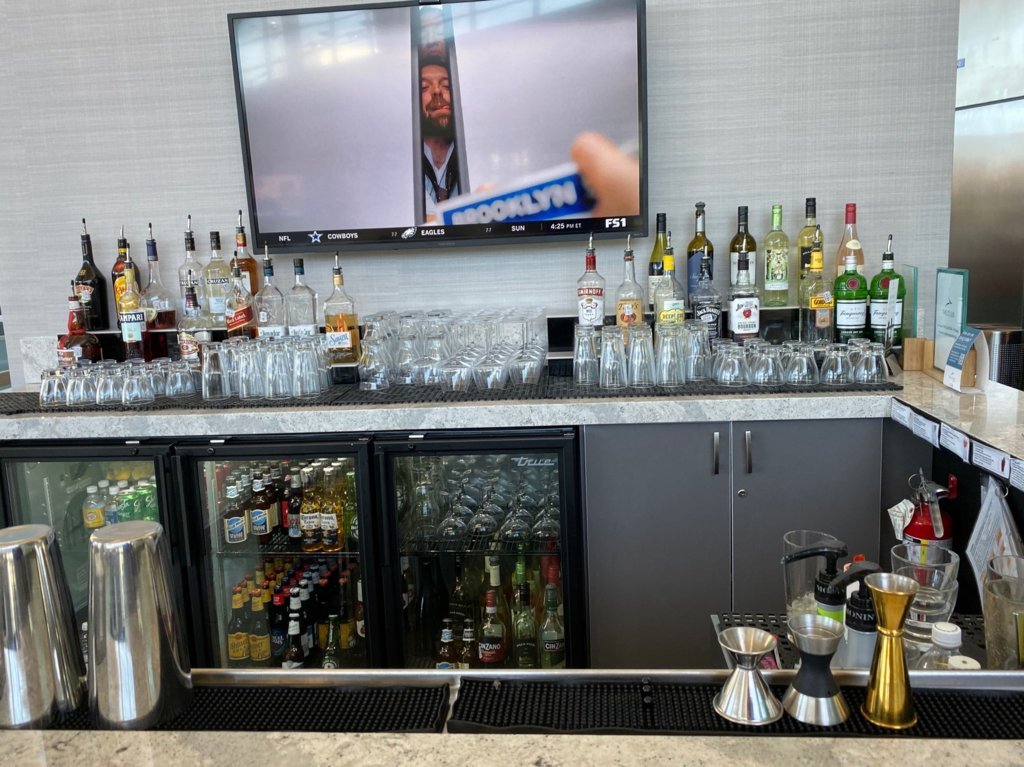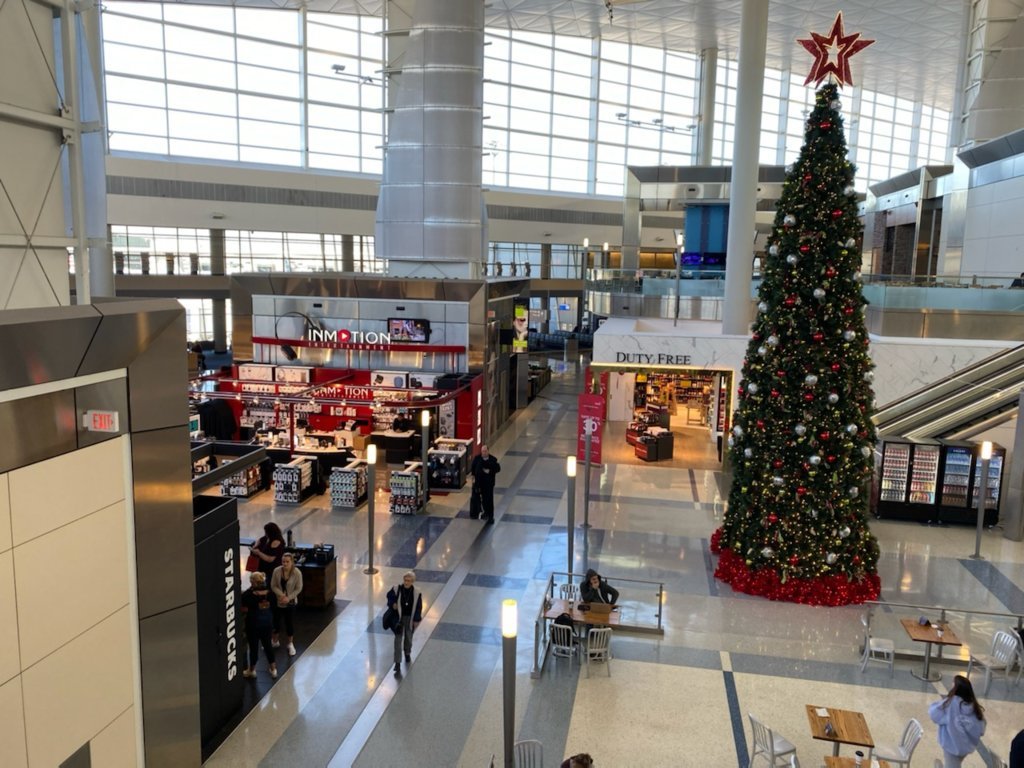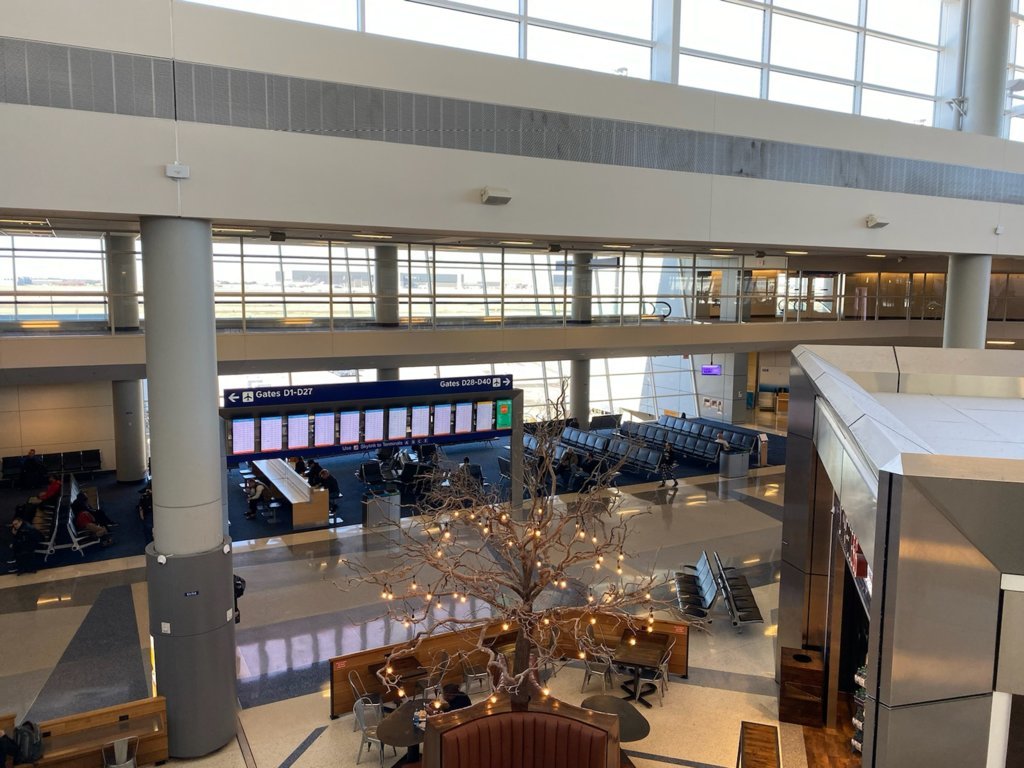 American Airlines
AA 355
DFW-GCM (Dallas/Fort Worth International - Owen Roberts International)
Seat: 14D (Main Cabin Extra)
B737-800 (N923AN)
Scheduled: 1:02-5:28p
Actual: 1:07p-5:02p
At 10 minutes til boarding we headed down to D17 for our flight to Grand Cayman through the maze of stores within the International Terminal. We arrived just as boarding was about to begin and I caught a sneak peak of our aircraft. First checked in full as it had been sold out for a month so no upgrade for the 3 hour flight down to GCM. Boarding was efficient and my GF and I had selected a window and aisle in the exit row. We thought we were going to have the row to ourselves but at the last minute someone took 14E. The lady offered to switch with us but we declined and kept our assigned seats. This B738 had been "upgraded" under Project Oasis so no seat-back televisions and room for 12 more of our friends in the same space. However, the exit row still offered enough legroom to be comfortable on the flight.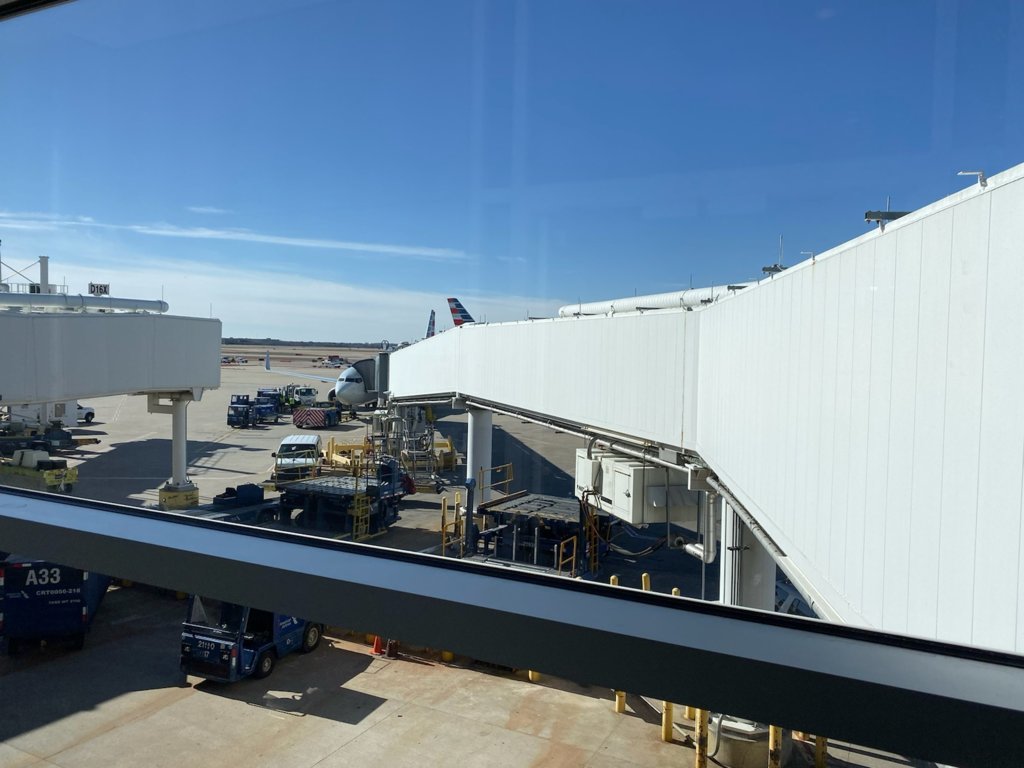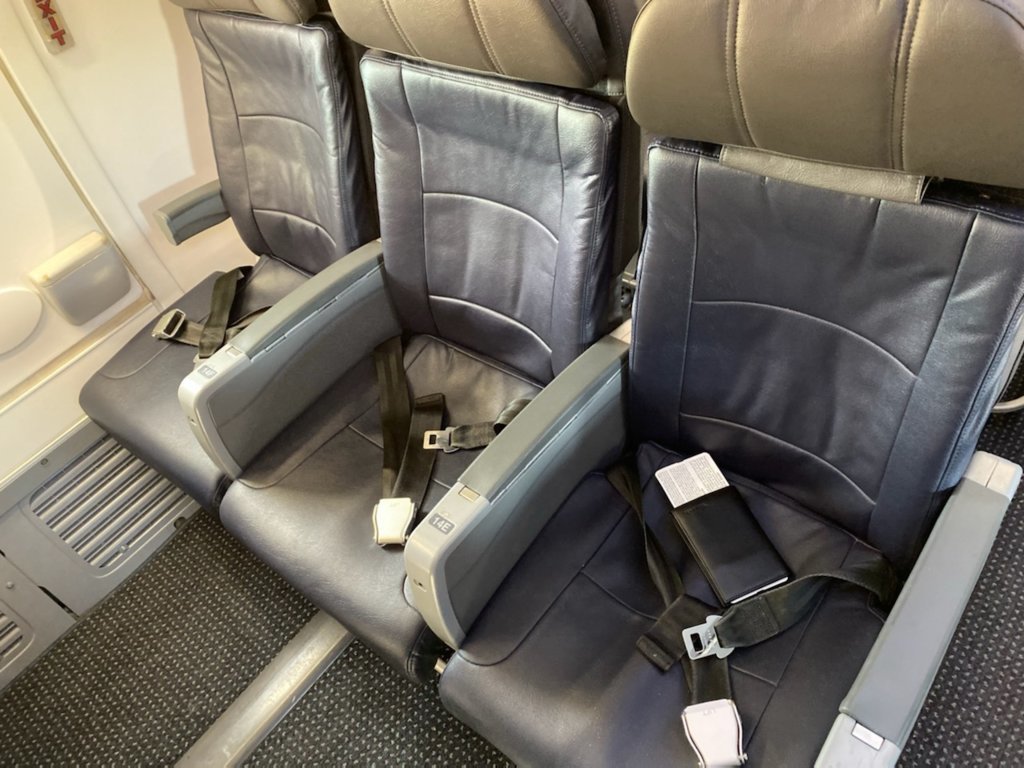 We had an early departure and before long were airborne out of Dallas and headed southeast towards Houston. We had some minor bumps on the way out but nothing too severe. Despite this, the Captain left the seat belt sign on during the majority of the flight and the first drink service didn't begin until an hour and fifteen minutes after departure. I paid the $12 for a WiFi pass which worked the entire trip and finished some e-mails and scrolled through FT to pass the time. With about 45 minutes left in the flight the FA's came back through the aisle offering coffee, juice and water. Before long we were descending into Grand Cayman. After a smooth landing and a back taxi down the runway we stopped at an apron position and were unloaded onto the tarmac in Grand Cayman for some great AvGeek views.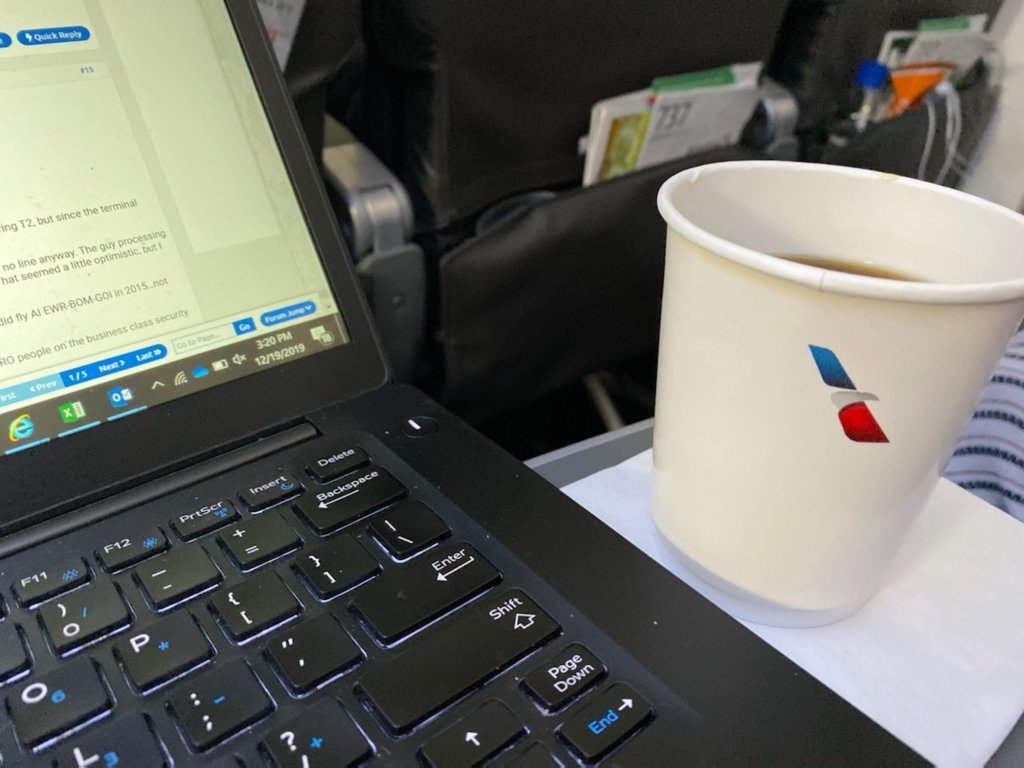 We spent about 15 minutes in line at immigration before being stamped into the country. After a short wait for bags we were landside and headed across the street to the rental car pickup. We were caught up in a quick Cayman rainstorm but it dissipated within 5 minutes and we were on our way to the East End for the first part of our trip.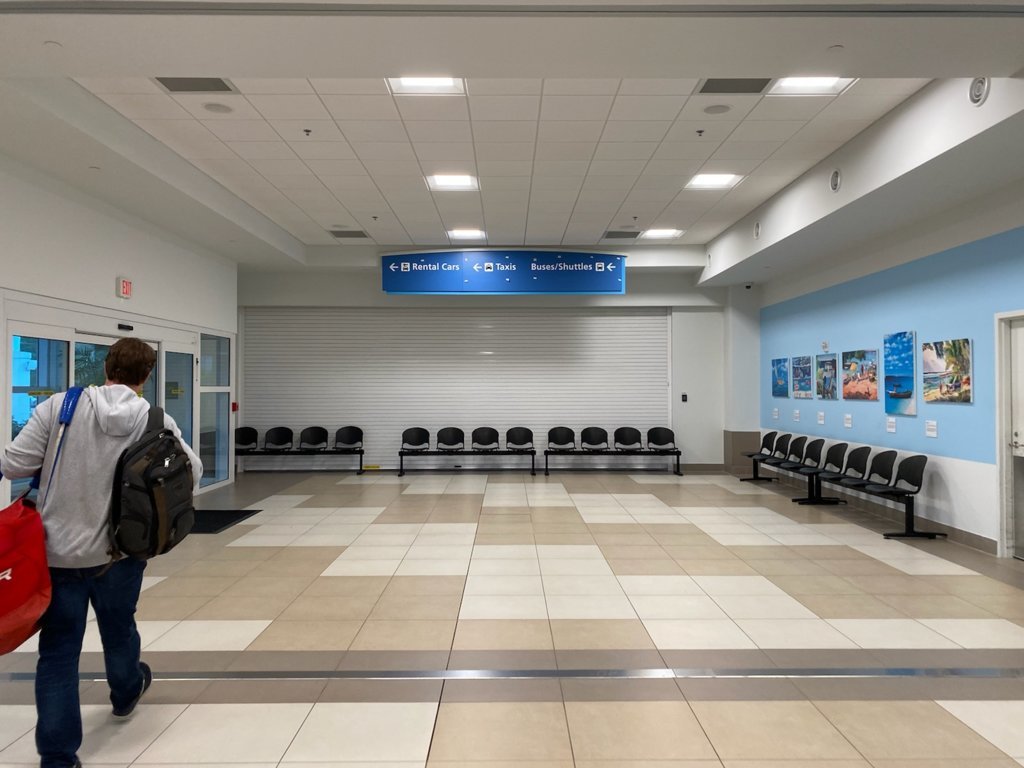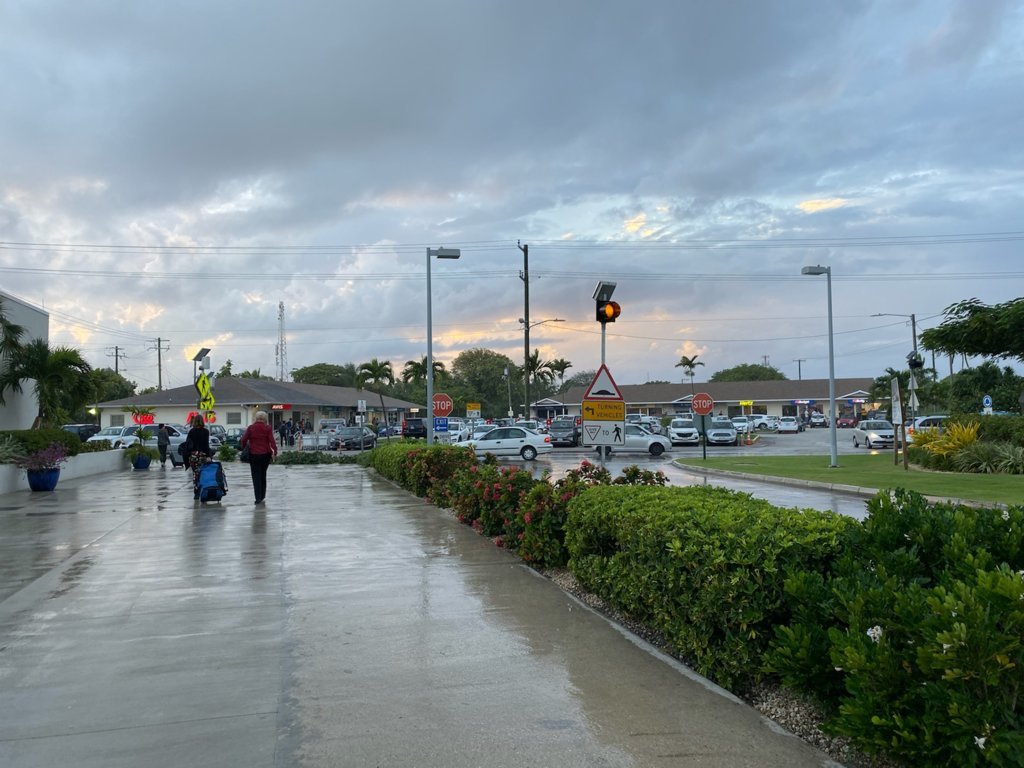 Dec 25, 19, 5:33 pm
Join Date: Feb 2017
Location: Dallas
Programs: HHonors Diamond, Marriott Titanium, AAdvantage Platinum Pro, UA Silver
Posts: 272
Paradise Villas
East End, Grand Cayman
We arrived to our lodging at night so the exterior photos are from the next morning. The interior photos are from the morning of our departure so I apologize for the mess but it was better than trying to photograph once we moved in.
Paradise Villas are located in the East End and are right on the water. The 5 tier pool is amazing and the location is great for the main diving and scuba areas on the island. We had a group of 5 but with 3 bedrooms, 4
bathrooms and a loft we could have easily slept 8. If anyone is considering staying in East End I would highly recommend.
Pool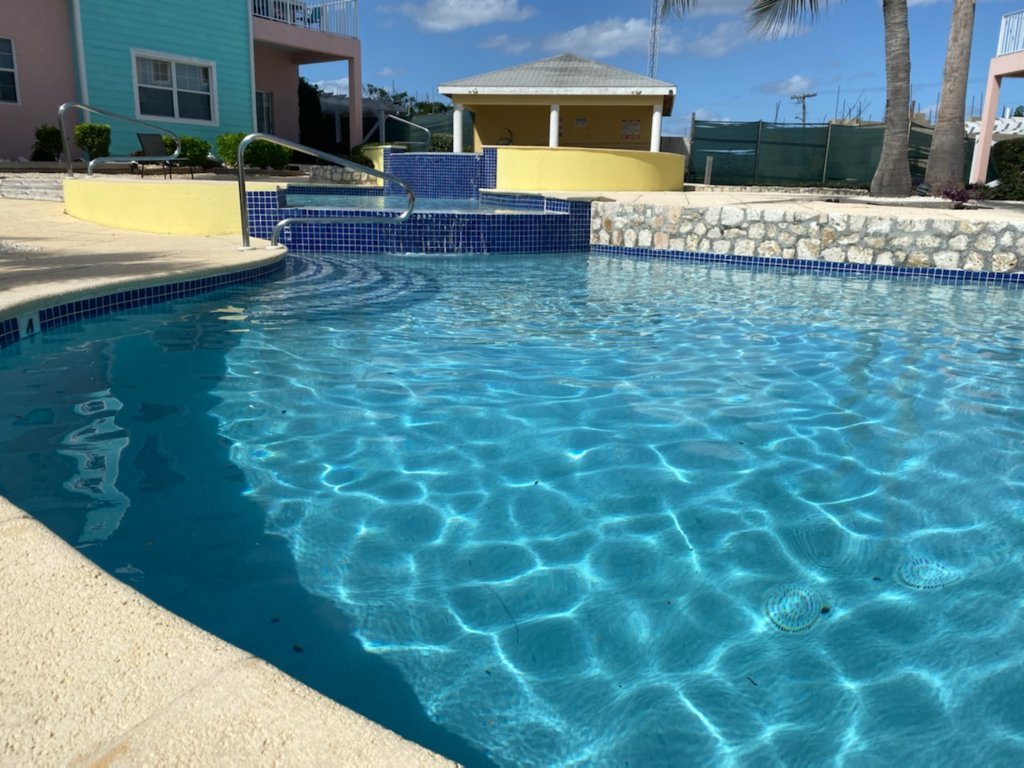 Pool
Pool F/ My Hot Dog Legs
Loft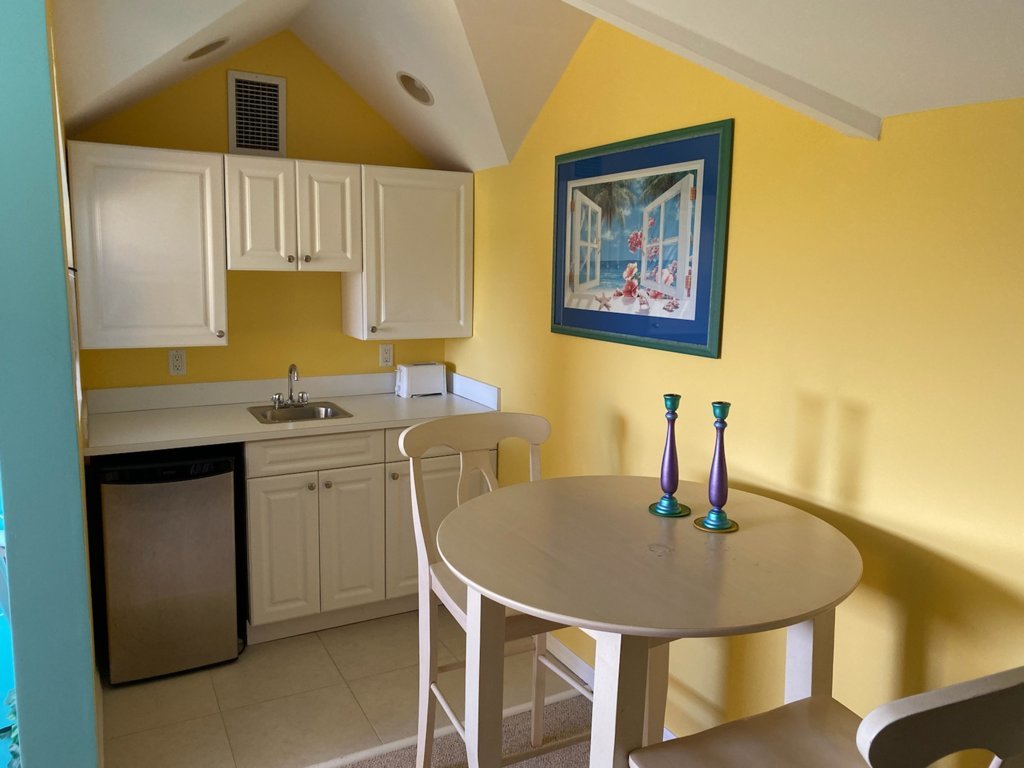 Loft
Loft
2nd Floor Bedroom
Master Bedroom
Master Bedroom
2nd Floor Balcony
Patio
Front Door
Kitchen
Living Room
Downstairs Bedroom
---
Last edited by wakesetter93; Dec 25, 19 at

5:38 pm
Dec 26, 19, 6:51 pm
Join Date: Feb 2017
Location: Dallas
Programs: HHonors Diamond, Marriott Titanium, AAdvantage Platinum Pro, UA Silver
Posts: 272
Tortuga Divers/ East End/ Tukka
---
Our first day on the island we had a relaxing morning before heading out to our first excursion of the week. The GF was doing a dive but the rest of us were doing a snorkel trip. We arrived at Morrit's Resort about 20 minutes before our scheduled departure. With wavers signed and gear retrieved, we were off on the boat headed to the dive site.
After a long day of snorkeling and diving we decicied to reward ourselves with some ice cold beverages before heading off to dinner. But not before hanging out with our new shark friend.
Tukka Bar and Grill
East End, Grand Cayman
After a long day of diving/snorkeling, we headed over to Tukka for some dinner before calling it a night. We grabbed some local fish as well as some drinks and enjoyed dinner by the sea for our first full night in town.
Someone Call my Father
​​​​​​​Preliminary Birthday Girl
Catch of the Day
Dec 29, 19, 4:40 pm
Join Date: Feb 2017
Location: Dallas
Programs: HHonors Diamond, Marriott Titanium, AAdvantage Platinum Pro, UA Silver
Posts: 272
Queen Elizabeth II Botanic Garden/Camana Bay/Rack-Emís
---
After our day of diving we went a little more low key for the next day. It was the GFís birthday so we spent the morning at the Botanical Garden. We had the chance to see some rare Blue Iguanaís as well as some beautiful foliage. Walking around the gardens you forgot you were on a tiny island in the middle of the Caribbean.
Queen Elizabeth II Botanic Garden
Blue Iguana
Blue Iguana
Very Large Blue Iguana
After the garden we headed basically across the street to check out the Mastic Trail. However, the weather didnít cooperate so we headed back to the house to recharge before heading into Georgetown. We spent some time in Camana Bay, one of the large, upscale, shopping districts in Georgetown, before heading over to the waterfront. While we were down there, hunger took over and instead of heading to a nice restaurant for dinner we settled on Rack-Emís in Georgetown near the port.
Camana Bay
Not sure which accountant was driving this thing.
We stopped in for a quick bite to keep the hanger at bay at The Brooklyn in Camana Bay. The bread was served in a terra-cotta pot which was unique.
After dodging a rainstorm we were down on the waterfront in search of some dinner. We settled on Rack-Em's as the hanger was setting in. Although far from upscale it was a decent dinner and the GF claimed that they had the best rum punch on the island. We also got treated to some feeding tarpon right next to the table.
Some post-dinner fireworks to close out the day.
Dec 29, 19, 8:08 pm
Join Date: Oct 2015
Location: St. Paul, MN
Programs: Delta GM, IHG Gold, HH Silver
Posts: 377
Beautiful photos! It looks like you had a great trip. I'd never been to the Cayman Islands, but have been interested in them after seeing a few reports about trips there.

Thank you for sharing.
Dec 30, 19, 10:39 am
Join Date: Feb 2017
Location: Dallas
Programs: HHonors Diamond, Marriott Titanium, AAdvantage Platinum Pro, UA Silver
Posts: 272
Thanks
757
! Thereís much more to come!
Dec 30, 19, 11:05 pm
Join Date: Feb 2017
Location: Dallas
Programs: HHonors Diamond, Marriott Titanium, AAdvantage Platinum Pro, UA Silver
Posts: 272
Stingray City/ Starfish Cove/ Crystal Caves/ The Blowholes
---
Stingray City
The 5:30a wake-up call came early as we had to head out to Rum Point for our trip to Stingray City. We drove out to Rum Point in the dark but we were treated to a gorgeous sunrise as we got ready for our trip to Stingray City. We booked this excursion through White Sands as they offered the only excursion that got out to the sandbar before the cruise ships came into port.
In total, we had 8 people plus the captain on our boat (5 from our group and a family of 3) and we made it out to Stingray City as the sun was breaking the horizon. If thereís one thing that I have to recommend as a must-do from this trip itís the visit to Stingray City. According to our captain, during peak times there are 60-80 boats all competing for the same piece of sandbar so it was a real treat to be the only boat. We had the opportunity to feed, hold, and play with the stingrays for over half an hour. Afterwards we headed off for an hour long snorkel trip that was mediocre at best compared to what we experienced on our first snorkel trip.
The GF showing the Stingrays some love
Stingray sneak attack
Absolutely massive.
Starfish Point
After our stingray/snorkel trip we were dropped off back on Rum Point and after a short drive we found ourselves at Starfish Point. The area is very well known for starfish and there are hundreds located in the water right off the beach. We had the opportunity to get up close and personal with a number of starfish before heading off to lunch prior to our cave tour.
Lunch
Crystal Caves
After an early lunch at Over the Edge we were off to our tour of the Crystal Caves. We arrived about an hour early and tried to get on the earlier tour but they were full. To pass the time we found a food truck across the street with a Chicago Cubs flag flying out front. After chatting with the owner, we discovered that he was 5th generation Caymanian and after a career in Chicago he moved back to the island to open up a restaurant. Everything that the serve is grown/harvested in house and was absolutely phenomenal.
After a visit to Island Bites it was time to start our cave adventure. After a short bus ride into the wilderness, we were at the entrance to the caves. There were three total caves as part of our tour and before we entered the first cave we were offered some local fruit smoothies made on site. After finishing our smoothies, it was time to start the tour.
Hoping this bus makes it
More iguanas
The first stop was the Open Ceilings Cave which compared to the other two was unimpressive but still had some descent views. After that, we were off to the Roots Cave which was larger and had some much more intricate formations.
The final cave was the Lake Cave which was on the small side but had the most impressive area as, as the name suggested, had a lake within the cave. After grabbing some photos we were back to the main meeting area and headed back to the house to relax and rest from our early wake-up.
The Blowholes
After a nap and some sunning by the pool we were back out to do some more exploring. The next stop was The Blowholes along the road leading to the East End. We got there right as the tide was beginning to come in and managed to grab some great photos of the blowholes in action.
After a visit to the blowholes, we had dinner at the house before heading around the corner to Taco Cantina for some late night queso and margs before calling it a night.