Maltese Mulligan - A Visit To Malta With Wizzair, Air Malta and TAROM
Sep 8, 18, 4:40 pm
Join Date: Feb 2014
Location: OTP, CHQ, EIN and beyond
Programs: AF/KL platinum, Turkish gold, Aegean silver
Posts: 1,072
Maltese Mulligan - A Visit To Malta With Wizzair, Air Malta and TAROM
---
I always wanted to visit Malta for many reasons. The country's ancient history [mixed North African and European influences] is intriguing and it's World War II history fascinating. The city of Valletta looks very cute, and I know from Maltese friends who at times brought stuff for me to taste that their wine and food is delicious. Yet most of all, it is the last major European country still missing on my list of countries to visit [I don't care much about the other four countries still missing TBH, as Monaco is basically just another French town, Liechtenstein is Swiss in culture, San Marino Italian and Andorra is very much Catalan, and honestly there are at least a dozen of places in France/Italy I'd rate much higher to visit as travel isn't just about ticking off boxes].
A decade or so back in my early student years I actually had flight tickets booked to Malta shortly after I would return from a trip to the US. Ryanair had a great sale, so I booked a flight to Malta from EIN one day after I was due to arrive at AMS from the States. But in an absolute rookie mistake (which is quite embarrassing to share here) I forgot that eastbound flights arrive a day later at the ole continent than they depart from the States. This meant that instead of a day later, my flight to Malta was actually departing two hours after arrival at AMS. Needless to say, I never made that flight to Malta. This prospective trip has been long on my mind since then, so I was glad I finally had a second chance to make it. Hence also the golf-related term in the title, as a Mulligan means a second chance to perform an action after the first chance went wrong through bad luck or a blunder
For this weekend trip I first booked a 30 EUR Wizzair flight directly from Bucharest to Malta. Yes, Wizzair is a budget airline and nothing to write home about but somehow I always manage to find great steals and more important: I find Wizzair extremely reliable. Unfortunately, the twice a week Wizzair schedule didn't work out for me on the return. I opted for a 70 EUR flight with Air Malta to Rome Fiumicino, and booked a separate flight on TAROM back to Bucharest. As the difference (70 in economy vs. 110 euro in business) was surprisingly small, it was a no-brainer to book in C for the better comfort and the extra Sky Team miles. The final routing would look like this: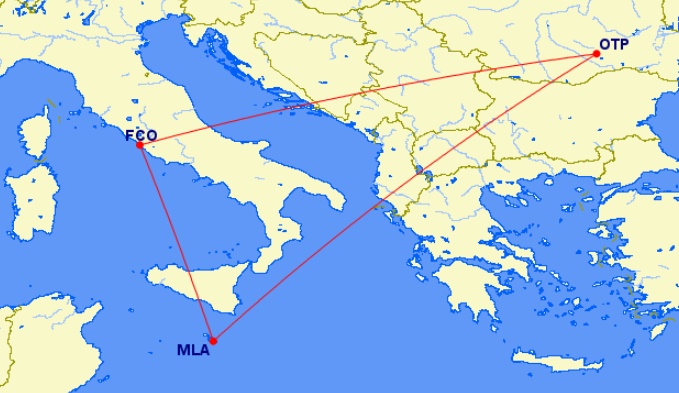 Some highlights to look forward to in this trip report include:
- The gorgeous old town of Valletta
- British WW II sights including the awesome Lascaris War Rooms
- An amazing seven-course Maltese dinner at Legligin
- Visit of the walled city of Mdina
- The prehistoric temples of Hagar Qim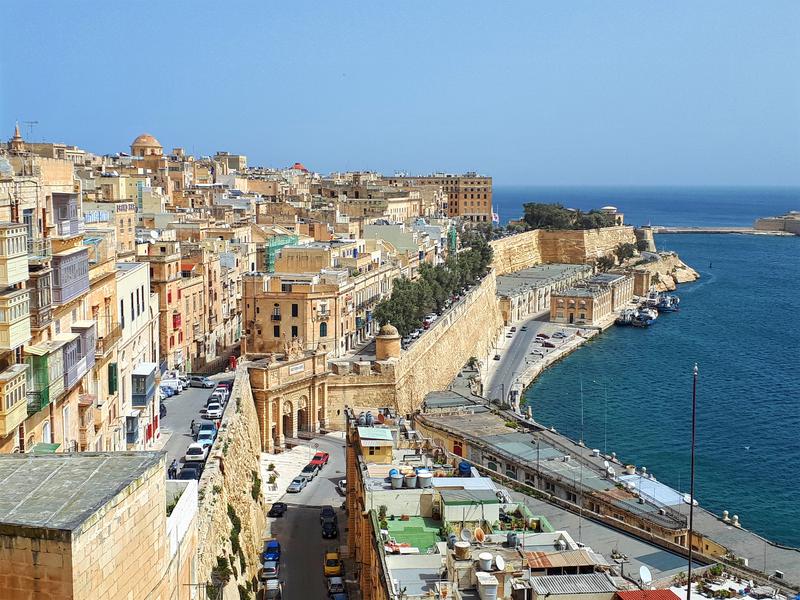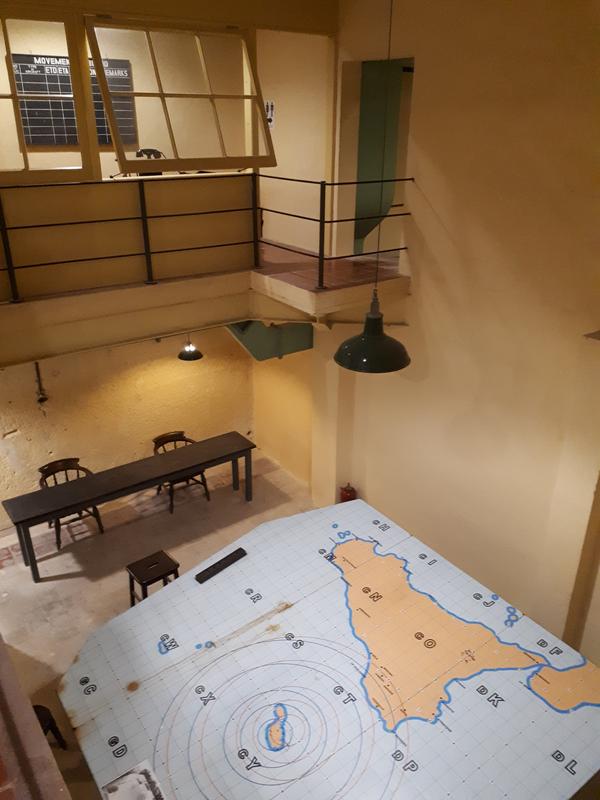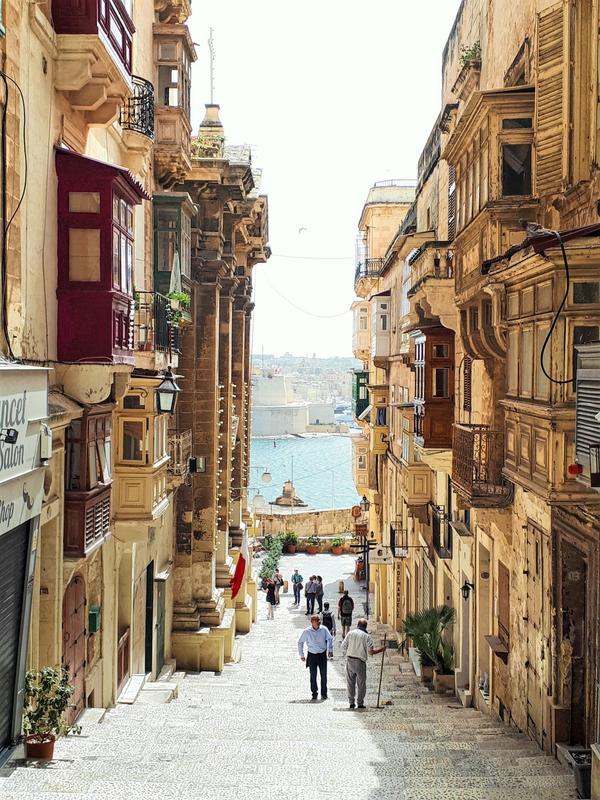 Sep 9, 18, 4:29 pm
Join Date: Feb 2014
Location: OTP, CHQ, EIN and beyond
Programs: AF/KL platinum, Turkish gold, Aegean silver
Posts: 1,072
Bucharest Otopeni (OTP) to Malta (MLA) on Wizzair
Flight W6 3259 - Airbus A321 - Seat 5F - 30 EUR
STD 6:25am - STA 7:55am (flight time 2h30m)
Morning flights out of Bucharest are always horrible as the airport is running way above its capacity, and you notice this especially with the huge queues at security checks. With some OTP frequent flyer knowledge (go through security at the more modern check-in hall a bit further away to the left instead of the old check-in area where you enter the terminal, where queues are bigger due to low cost carrier traffic) I however managed to pass it all relatively fast.
Flying a low cost carrier means no lounge access. Not a big deal as the lounges at OTP s**k big time, so I stopped at my usual airport cafe for a morning cappuccino. Disclaimer: the OTP airport pictures below are from previous trip reports as I didn't feel like taking new ones this early in the morning.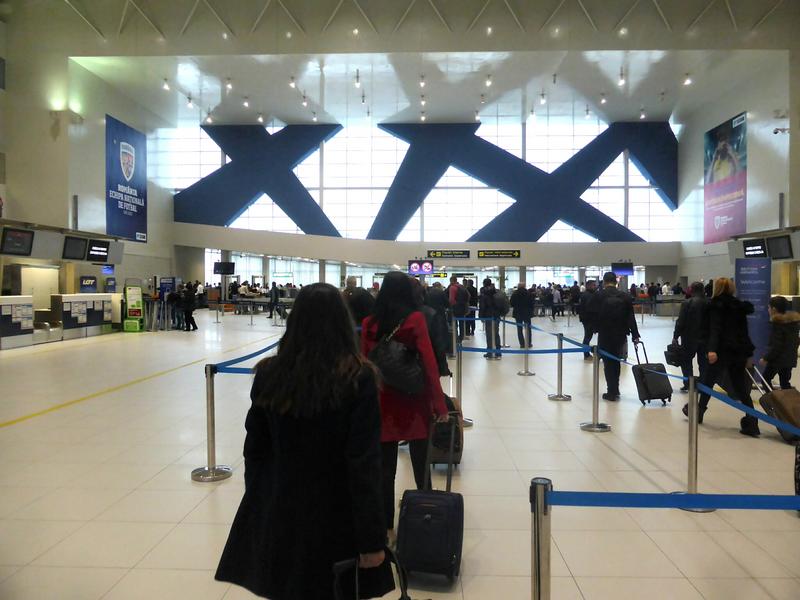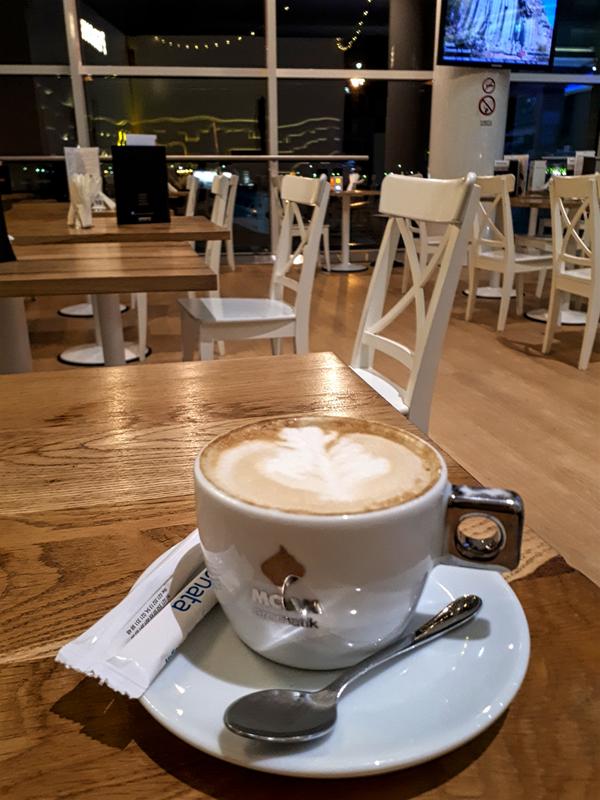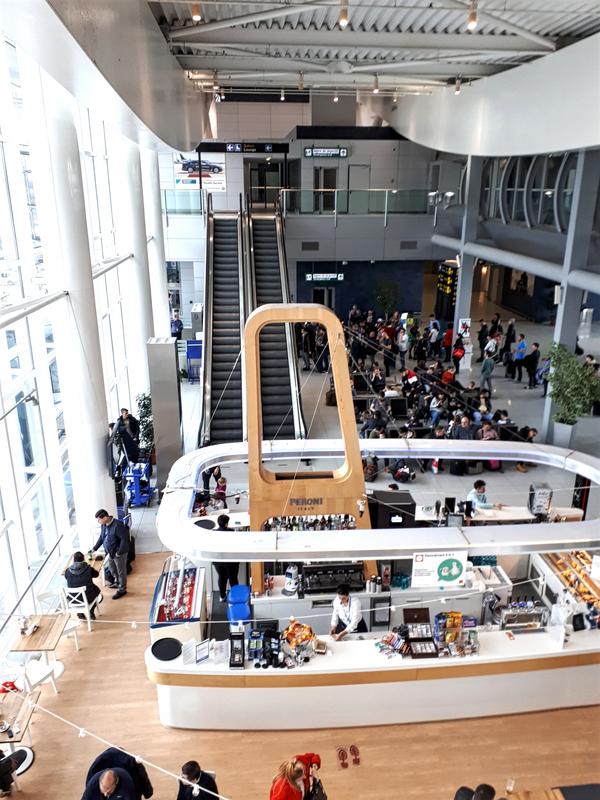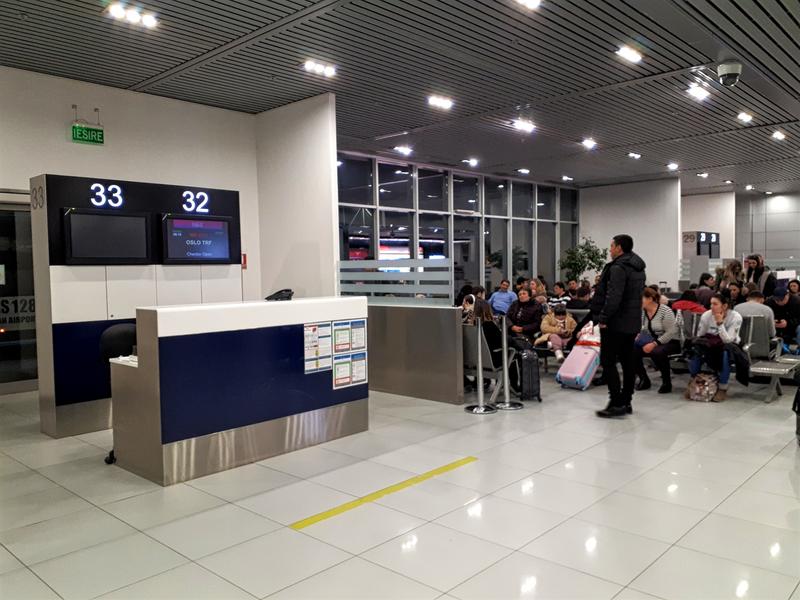 I paid 25 EUR for the flight to Malta, which was an absolute steal. It being a morning flight and not wanting to risk Wizzair's random seat assignment at OLCI, I shelled out another 5 EUR for a window seat in the front of the plane so I can at least put my head against the plane's body for a wee bit of sleep. Check-in was a relatively orderly affair, and I was on the first bus to the aeroplane with its distinctive pink-nosed livery which makes it look more like a flying circus clown.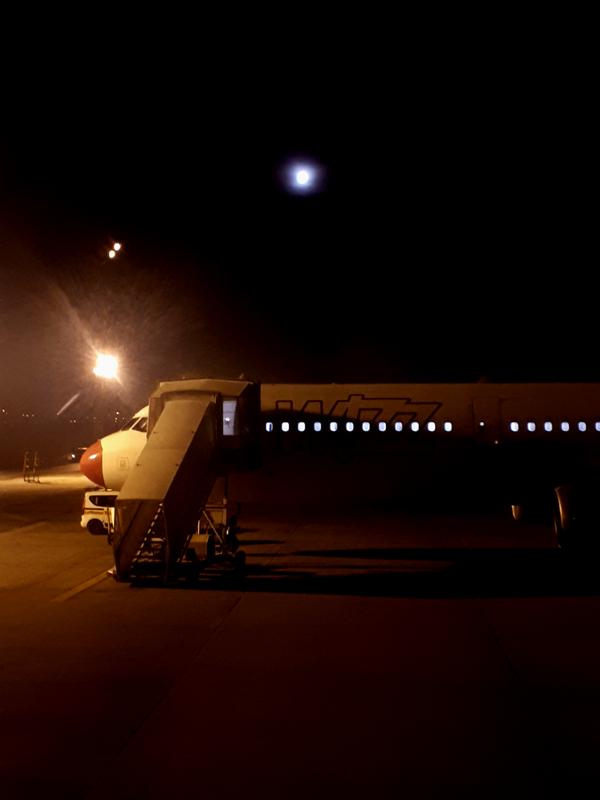 I absolutely hate the seats on board Wizzair's A321 compared to the more space and seat comfort you have at the A320s. I actually don't like the A321 full stop, as you have the same lacklustre seats as in any other narrow-body plane but you do have a lot more passengers. And as Romania is not in the Schengen zone this can matter a lot in time lost queueing when your flight arrives at a bus gate and are taken with the rest of the pack to passport control.
But I shouldn't complain here. Flying for 30 EUR on a route where there is no competition is an absolute steal. Compared to Ryanair, I always find Wizzair crews to be smiling and polite, as it seems they actually enjoy working for the airline. Add a near-perfect on-time record (on my 50+ flights I have yet to encounter any serious delays or IRROPS) and you have an extremely acceptable airline for short haul distances.
Take-off from Bucharest was on time, and the purple lights of dawn gave some amazing views over the Wallachian countryside and OTP airport as we did a full 180 degree turn once airborne.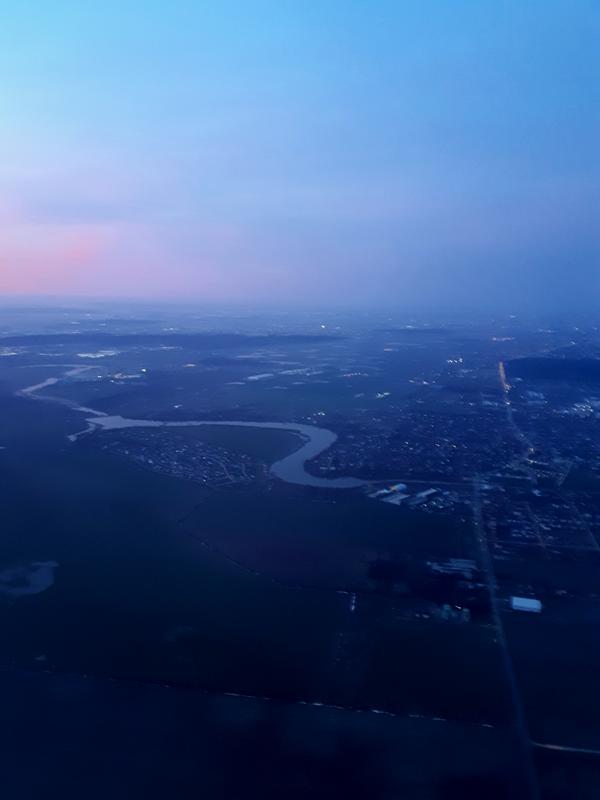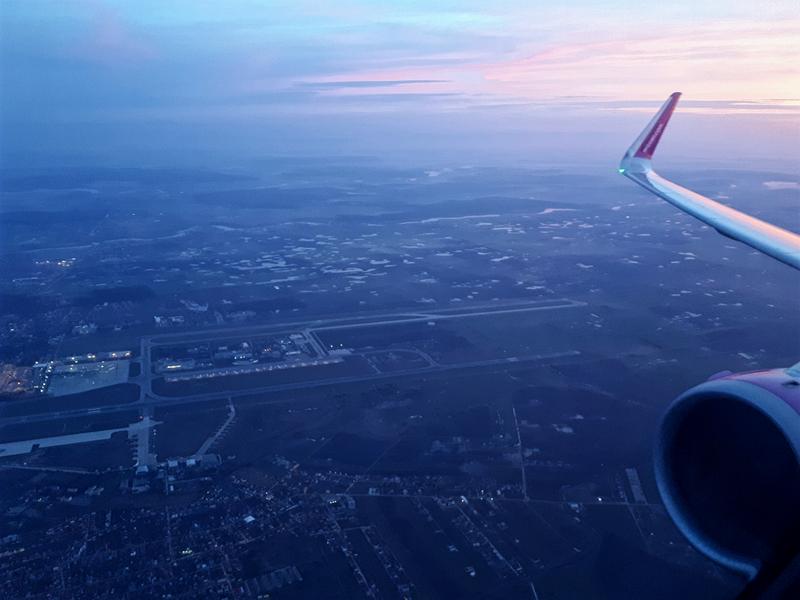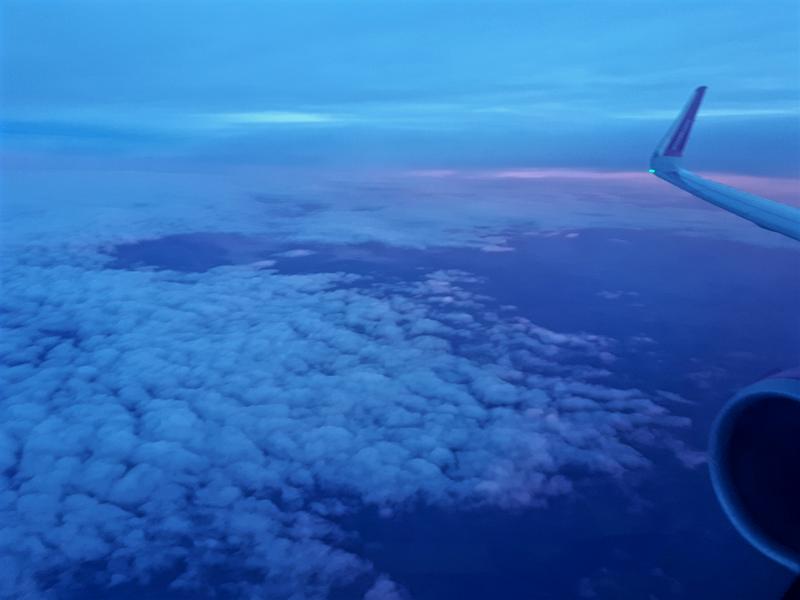 I'm lucky that I can sleep in any position in planes no matter how cramped the seat is. Sure, going back to an all-economy flight (with an LCC that is!) is painful for the mind after lots of flights in business class. My body however didn't feel like that at all as I slept from shortly after take off all the way until the moment we descended towards Malta. Arrival at MLA gave some great views over the island, which although it looked quite green seemed actually extremely barren as I barely could see any tree or creek.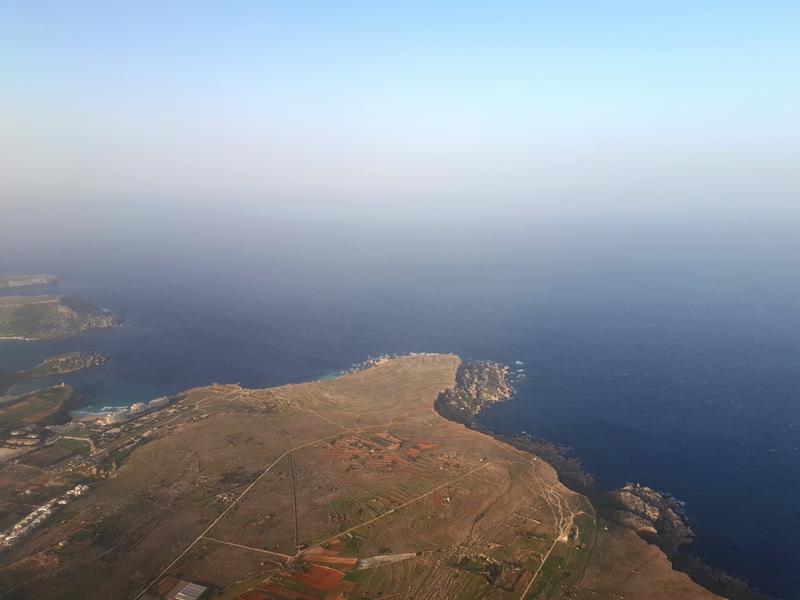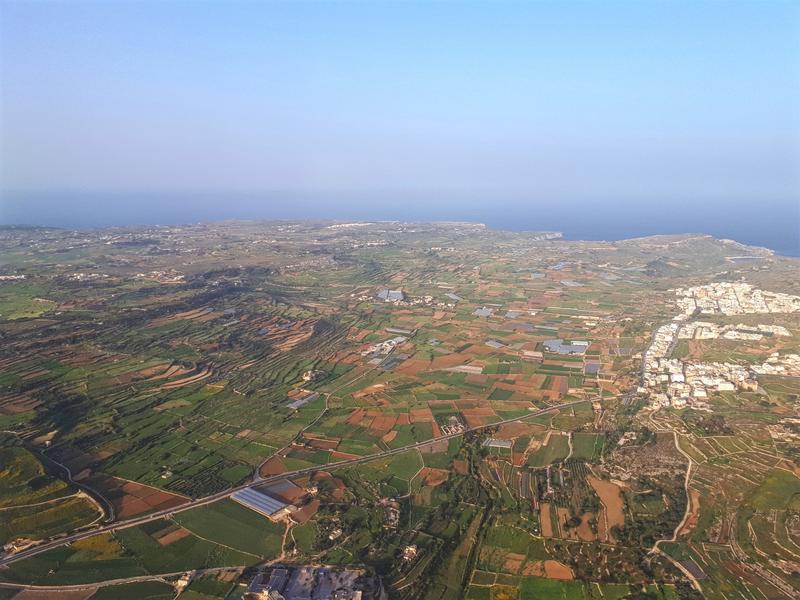 There were some good views out of the window of the walled city of Mdina, which I would visit during the weekend.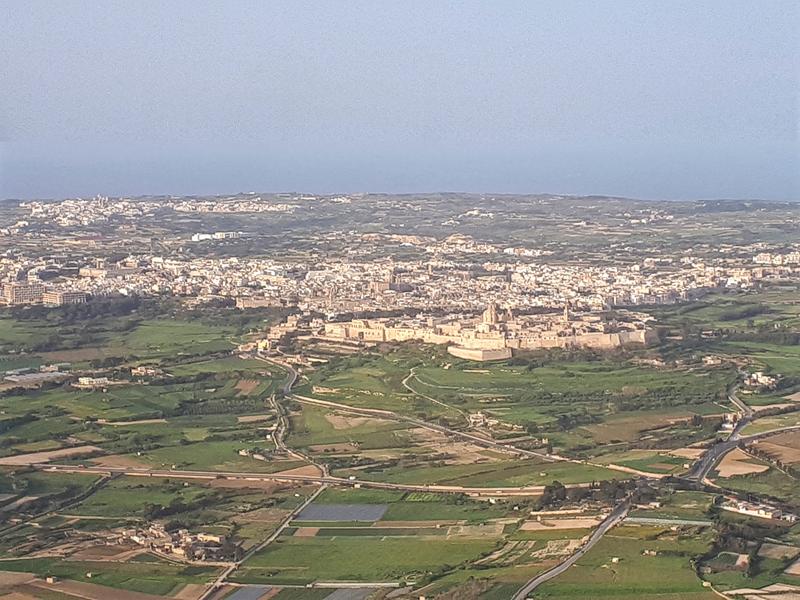 The aeroplane landed at Malta's Luqa airport on time.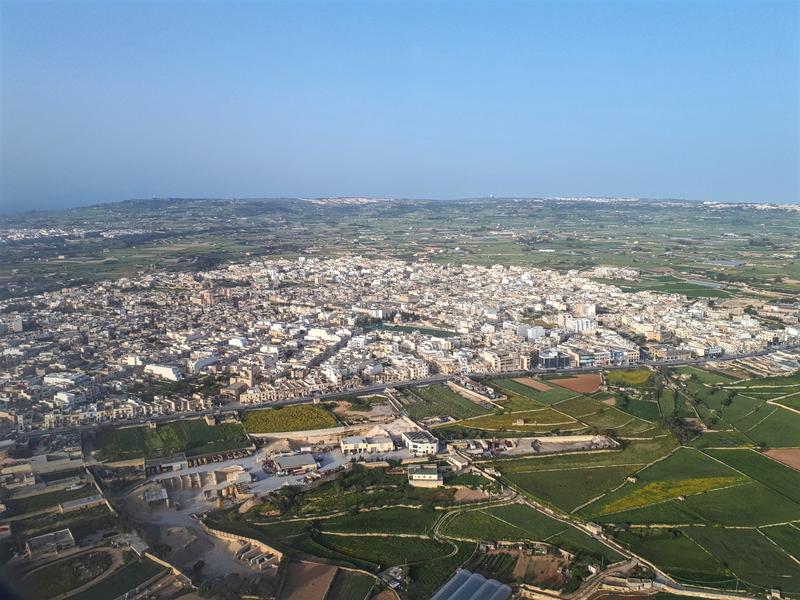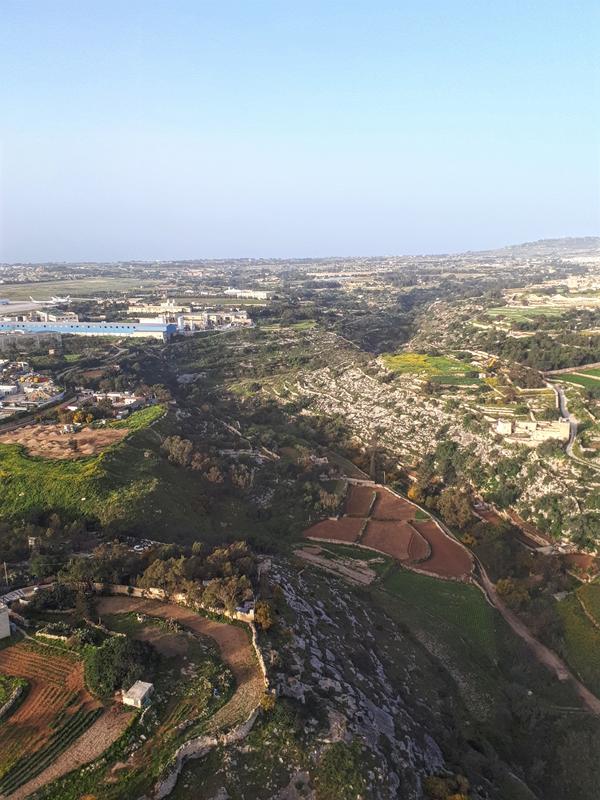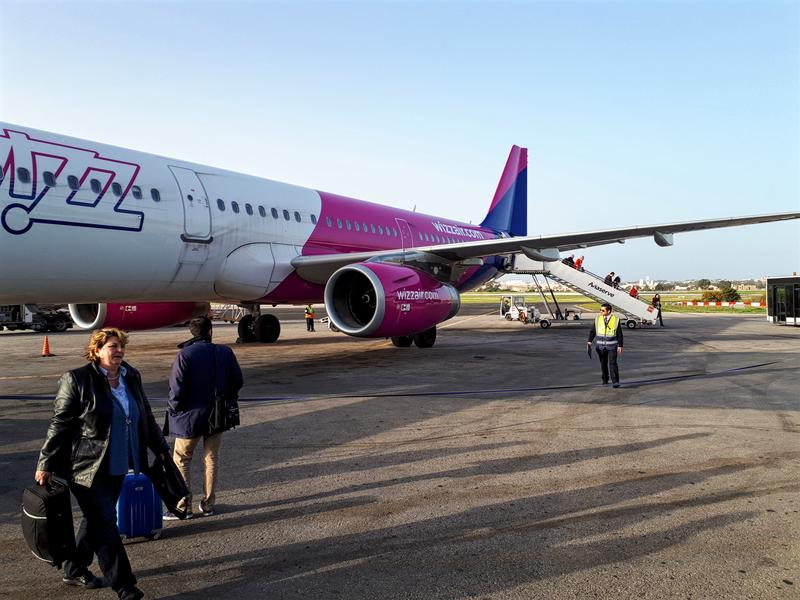 We were bussed towards passport control, but luckily queues turned out to be very fast. I grabbed an iced coffee at Costa Coffee and waited outside in the shiny April sun (yes I know, I have a backlog with my trip reports) until the bus to Valletta arrived.
---
Last edited by Romanianflyer; Sep 9, 18 at

5:43 pm
Sep 11, 18, 2:05 pm
Join Date: Feb 2014
Location: OTP, CHQ, EIN and beyond
Programs: AF/KL platinum, Turkish gold, Aegean silver
Posts: 1,072
At nine in the morning I arrived at the Valletta bus station, which is conveniently located just across the corner of the Valletta City Gate. The entrance gate of the fortified old town opens up to a big square with some old columns in the middle and a modern opera house to the right. The first thing you note is the unique architecture of the old buildings, which are all fairly high and have unique colourful covered balconies.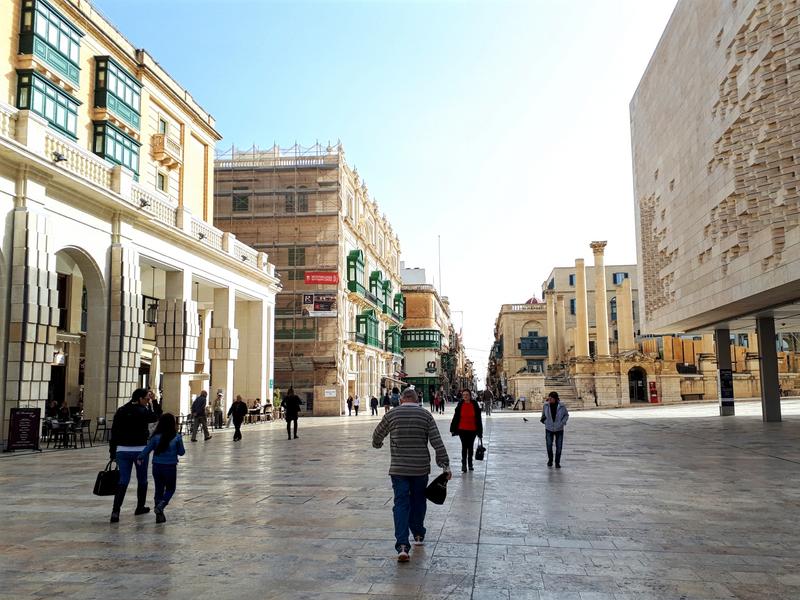 As I could only check into my hotel in the early afternoon and was just carrying a small rucksack for this weekend trip, I decided to explore the city a bit on foot. First stop en route was the St. John's Cathedral, which is located on a beautiful rectangular square.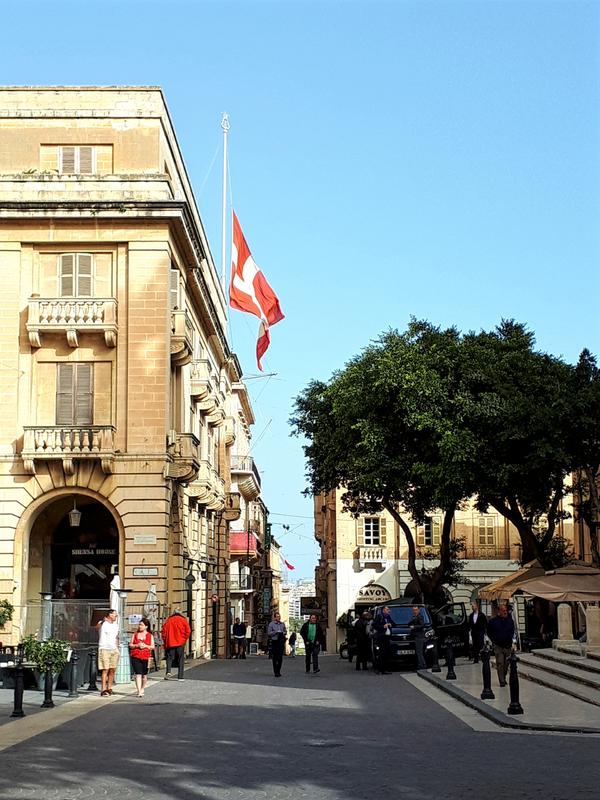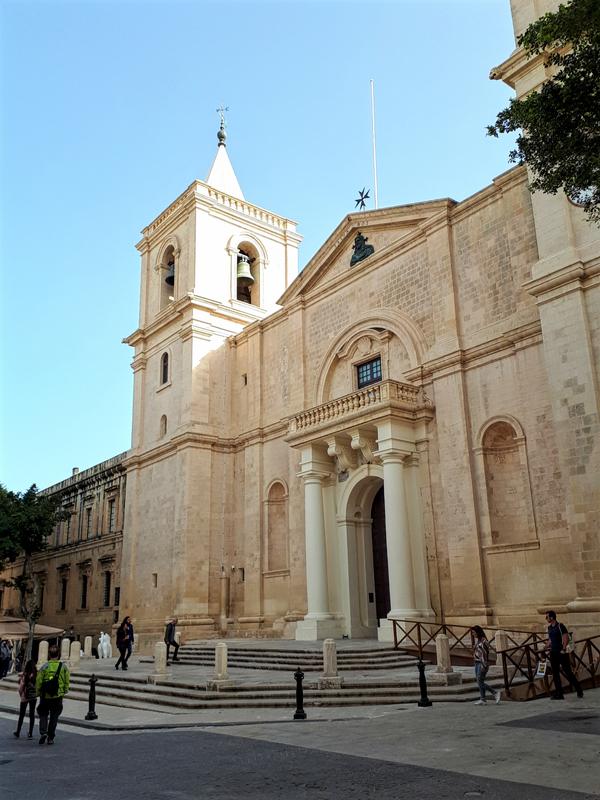 Through some cosy back alleys I wandered onwards to Republic Square, which felt like an Italian Piazza with its baroque buildings and cafes.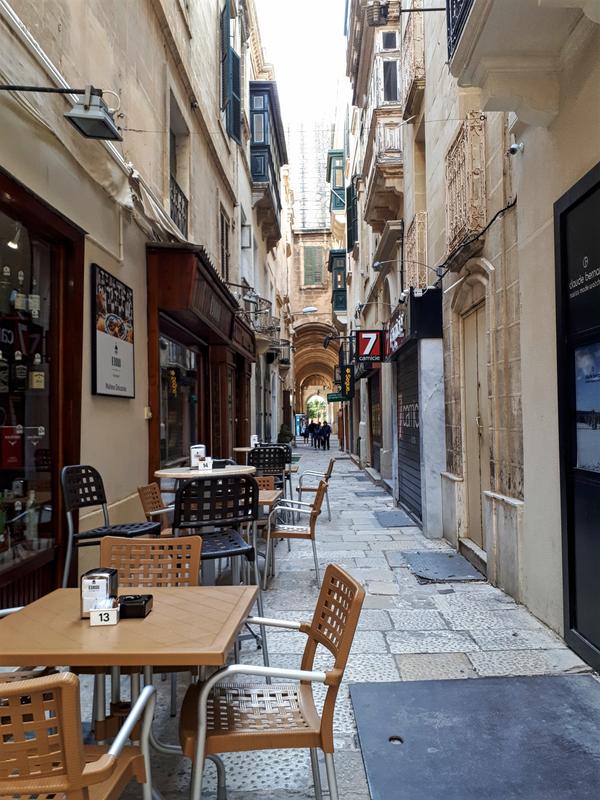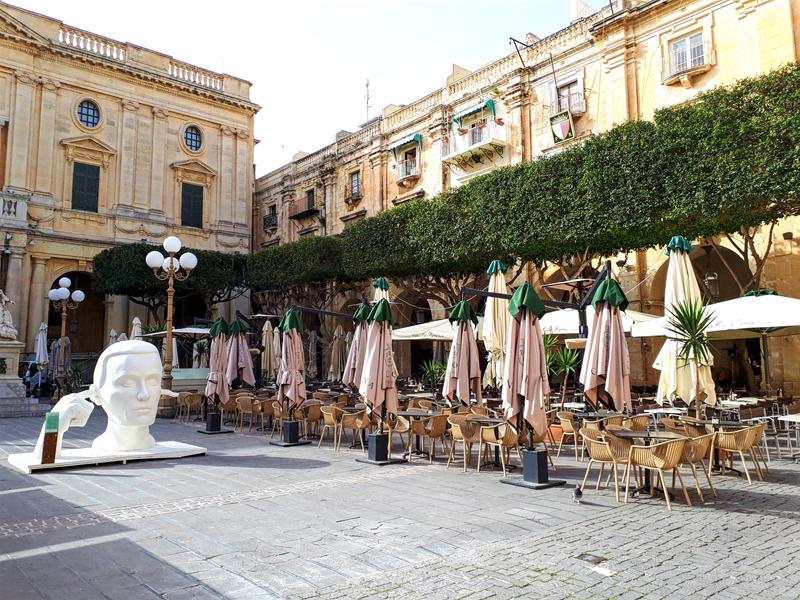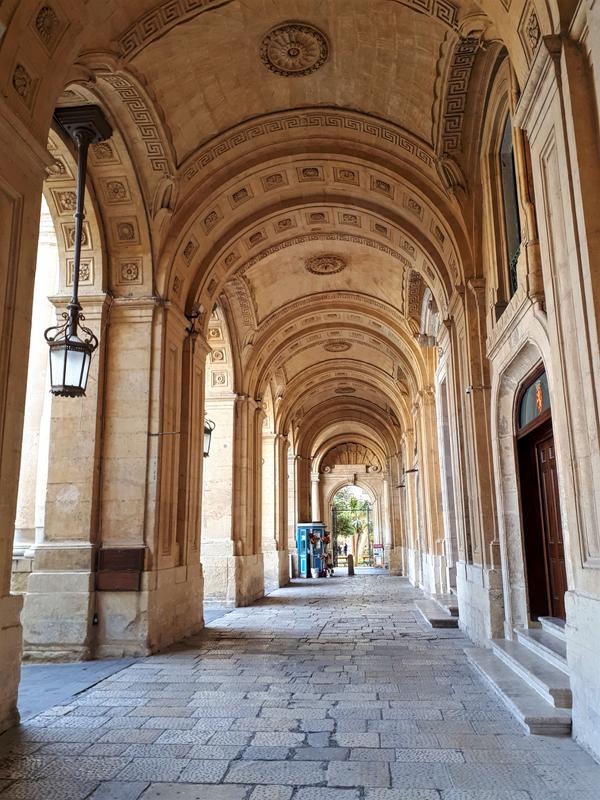 The only thing not Italian-looking was of course the British telephone cell, as Malta was part of the British Empire for over 150 years. The British left especially a legacy in business, government administration and law. Oh, and the Maltese drive at the left side of the road too. I found this really the most intriguing of Malta: the mixture between Italian, British and North African influences in everything from food to language and culture.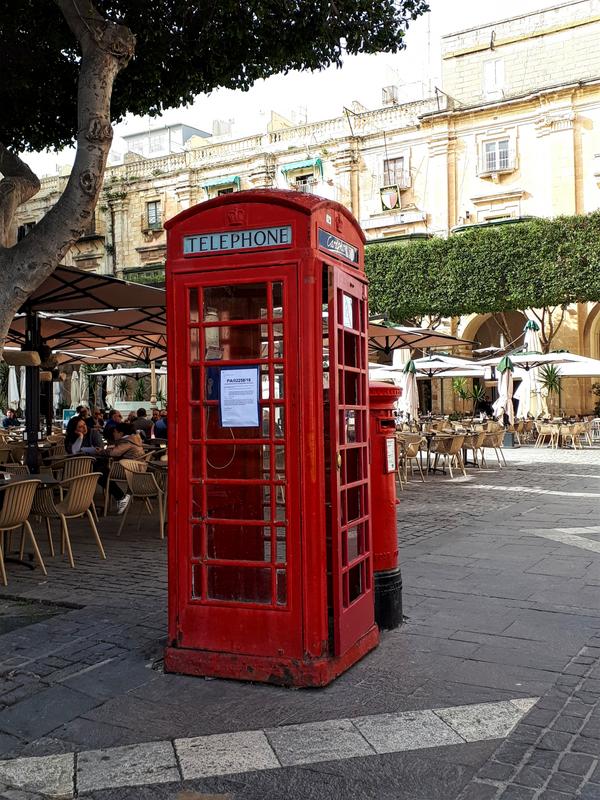 I stopped in one of the cafes around the square for a second breakfast, Italian style. Note that just like in Italy you pay more in most cafes if you sit down at a table. Like Italy, many locals just have a quick bite and espresso while standing at the bar.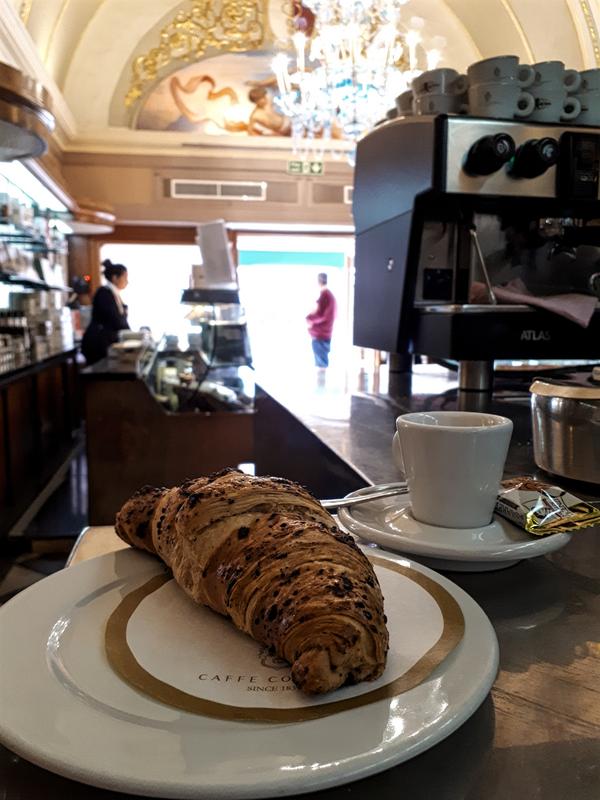 A stonethrow away from Republic Square is yet another square: St. George's Square. It contains the old Grandmaster's Palace as well an old guardhouse of the Order of St. John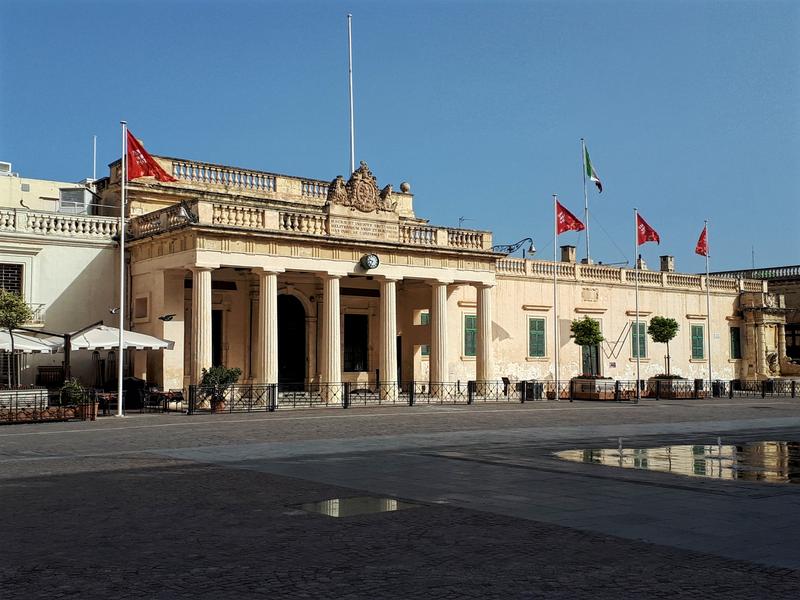 At the square is the Seventh of June Monument, which commemorates events that day in 1919 when when following a series of riots by the Maltese population, British troops killing four after shooting into the crowds.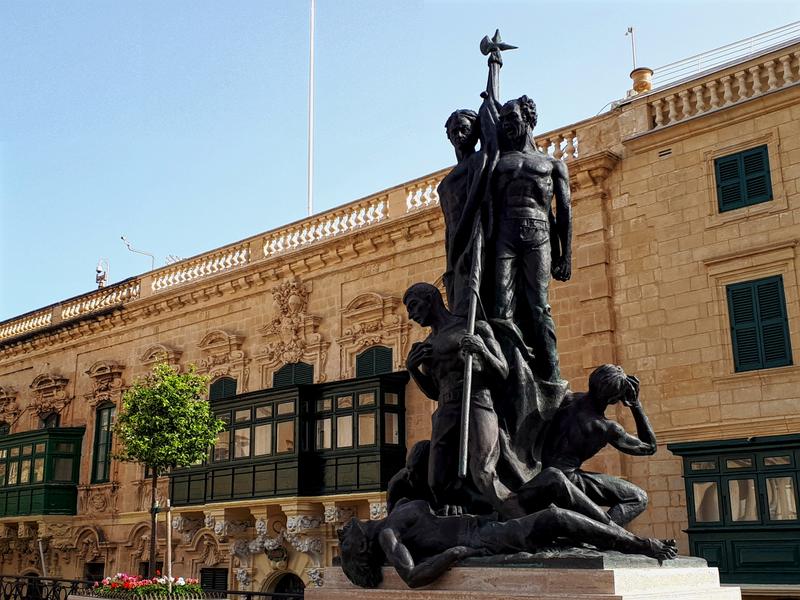 After walking some feet more I hit the end of the city, which is located on a rocky peninsula.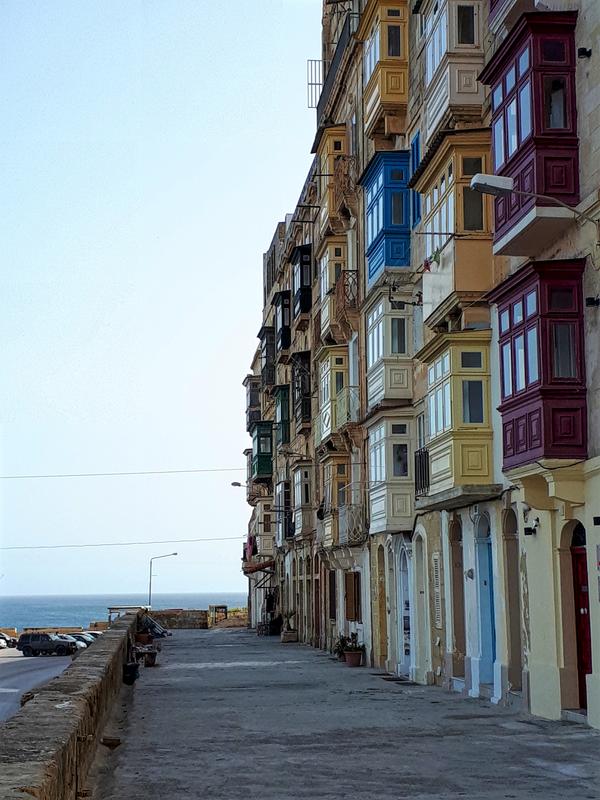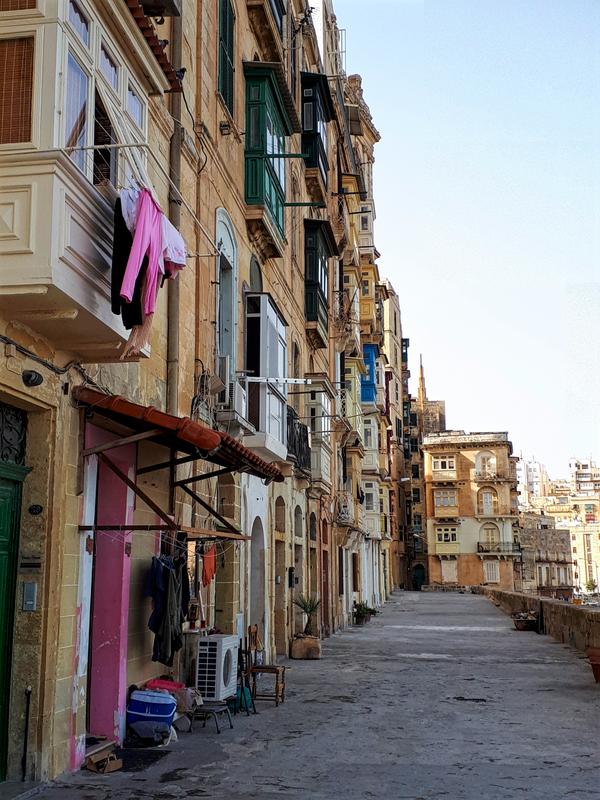 I walked to the nearby Fort St. Elmo, which contains the National War Museum. I forgot to take pictures, but the museum is highly recommended.
After the museum visit I wandered a bit more around the streets of the Northern tip of the Valletta peninsula. No matter where you walk, you encounter lovely vistas and beautiful churches or otherwise cool-looking buildings.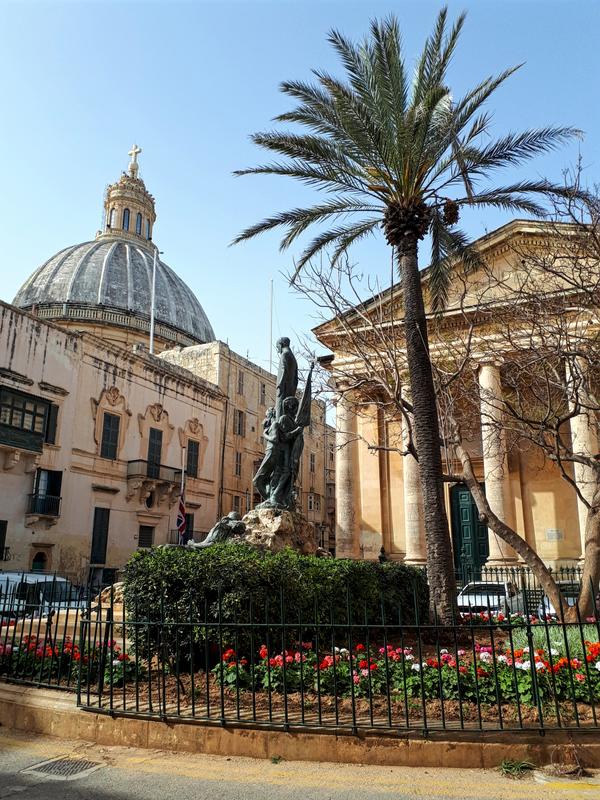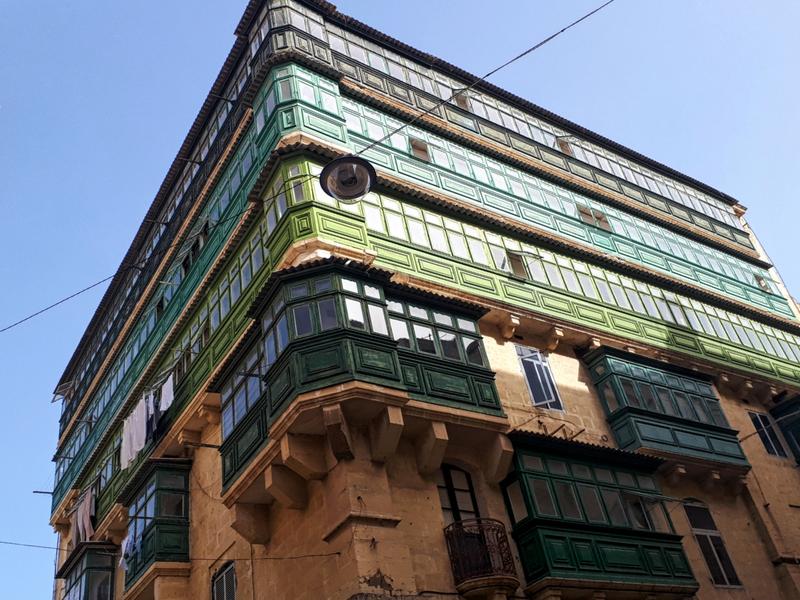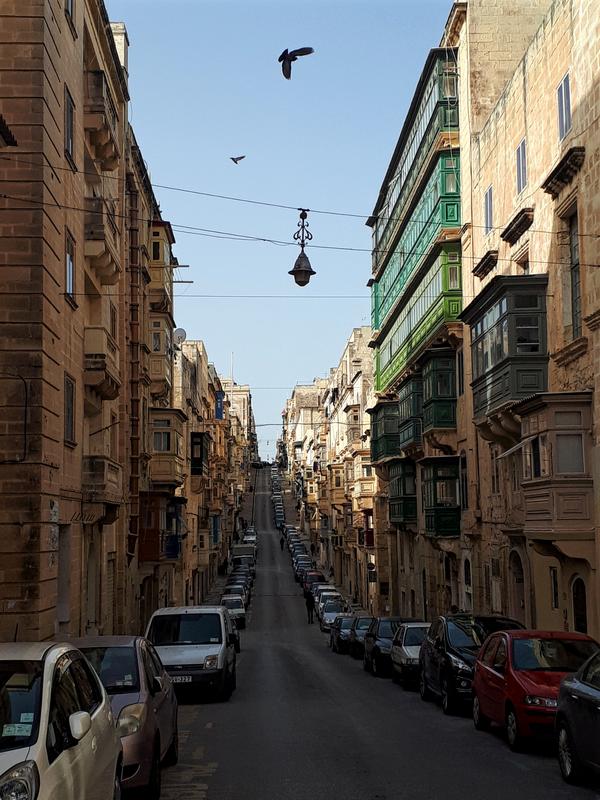 Next stop was the Lower Barrakka Gardens, which overlooks the harbour of Valletta and has a neoclassical temple dedicated as a monument to British Admiral Sir Alexander Ball.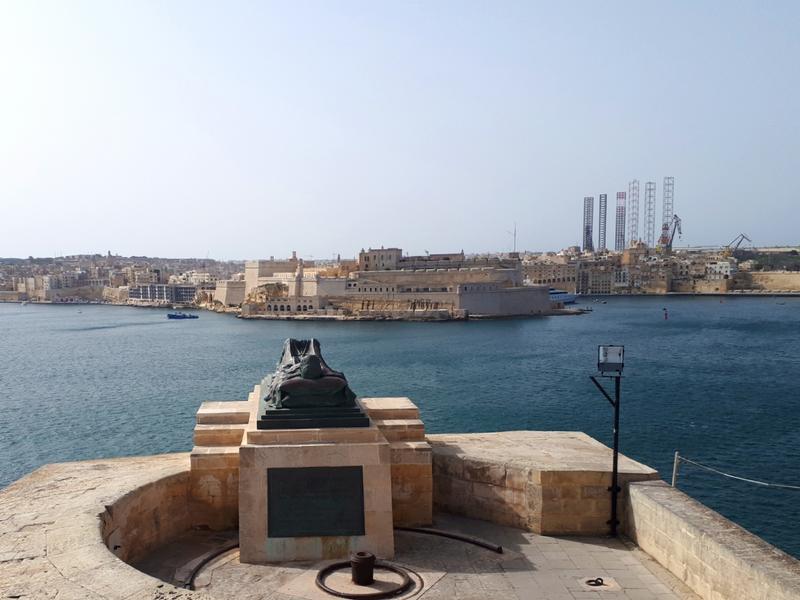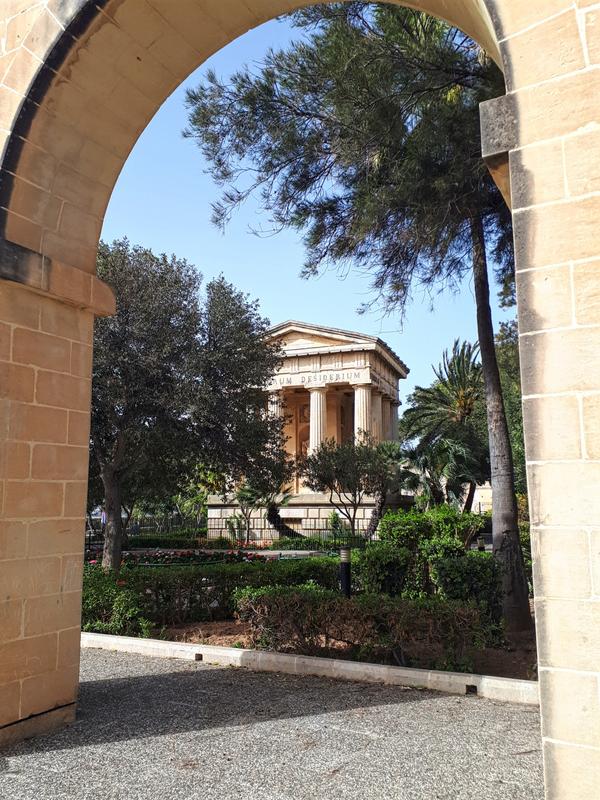 As the name implies, there is also an Upper Barrakka Gardens located a short distance away higher above the city. Walking between the gardens you have some great views over the city fortifications. When watching the rocky terrain, sheltered natural harbours and unique peninsula location you quickly realise why the city (and island) was so hard to take for would-be invaders, including the Nazis in more recent history.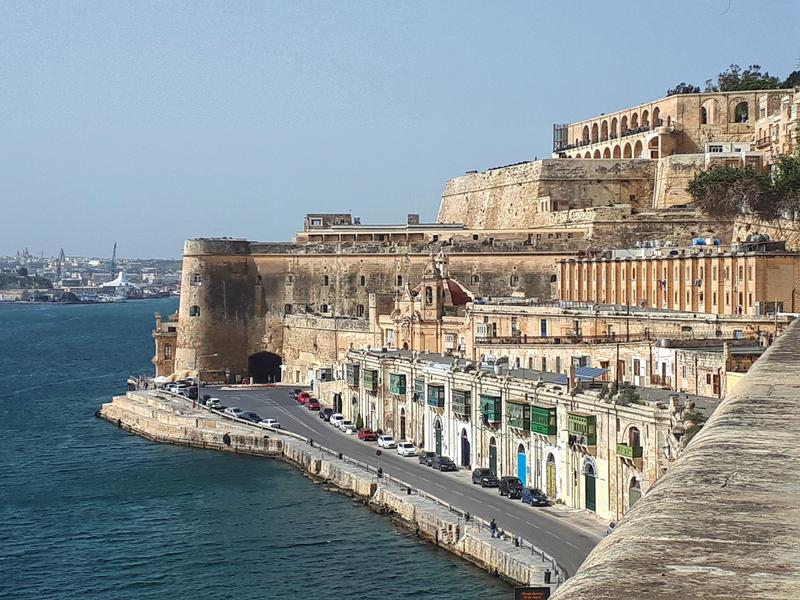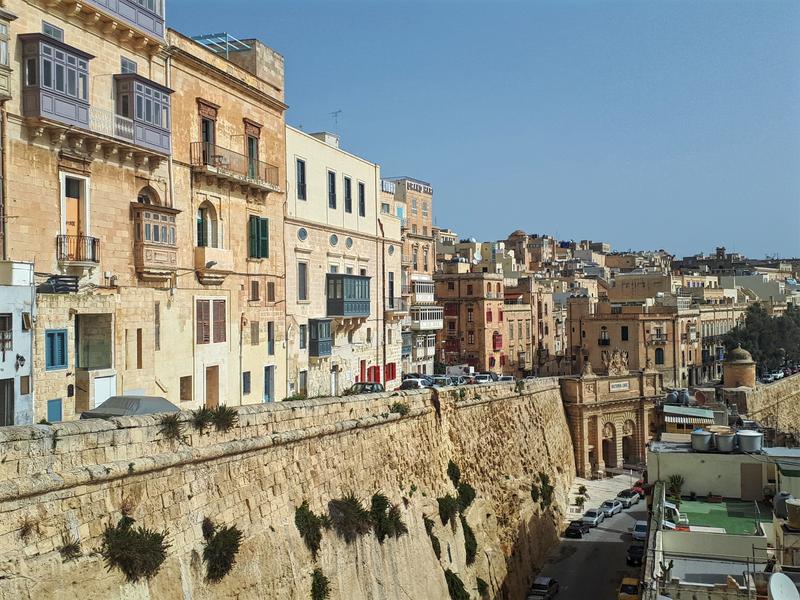 The Upper Barrakka Gardens are located at lovely Castille Place. On the square is a baroque palace which was originally built to house knights of the Order of Saint John who hailed from the old Kingdom of Castile in nowadays Spain. It now houses the Office of the Prime Minister of Malta.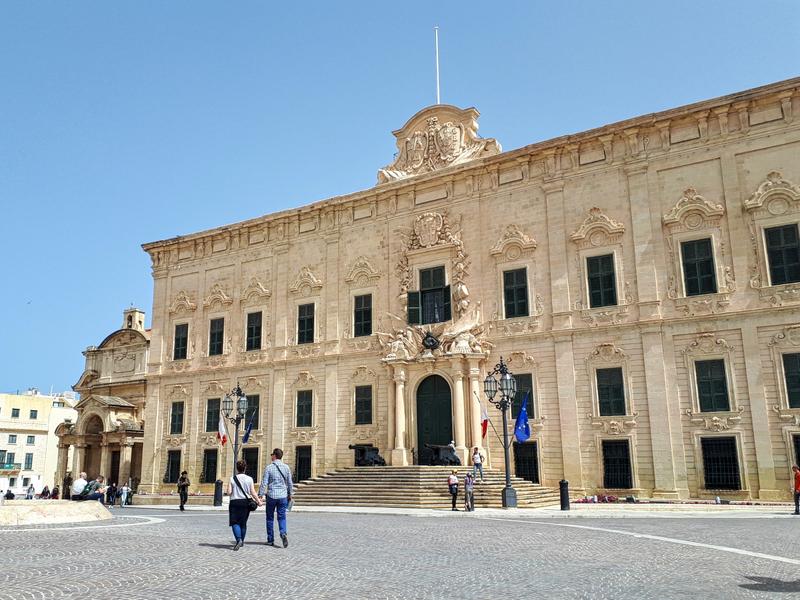 The upper gardens were quite pleasant and had some amazing views over the city, its fortifications and the Grand Harbour.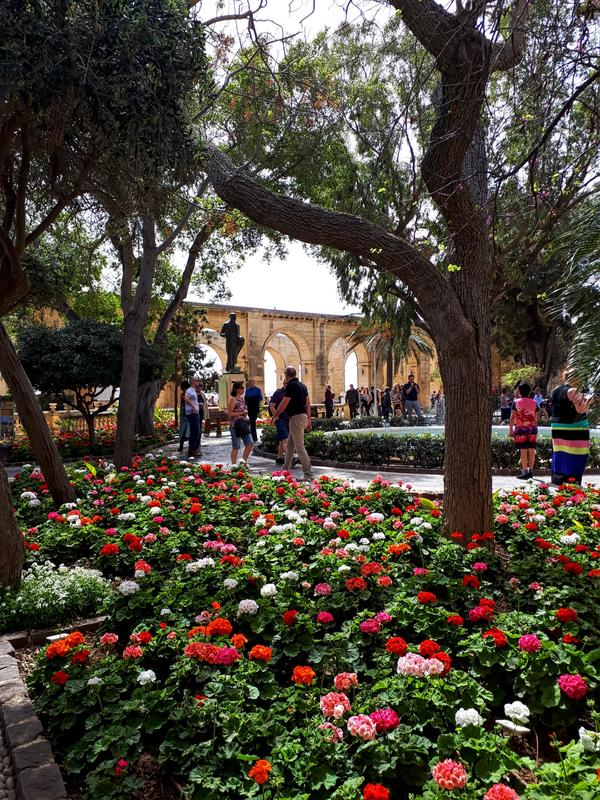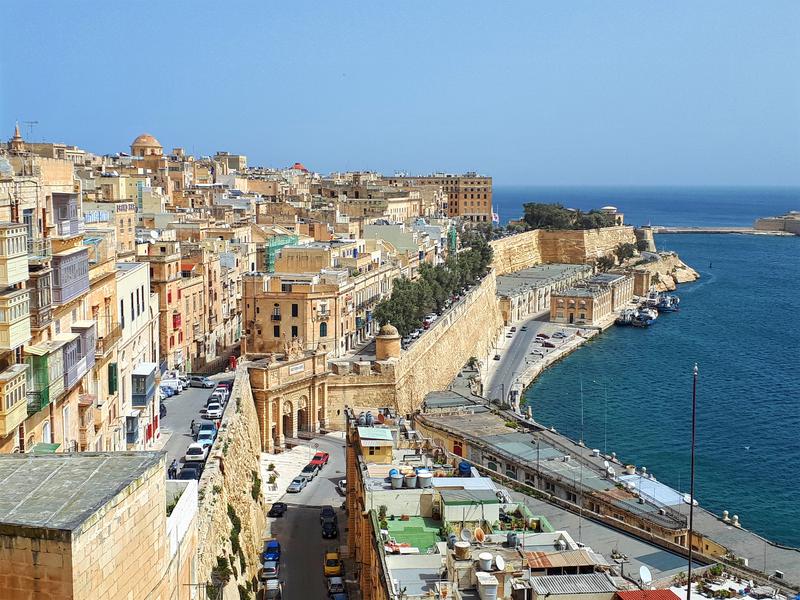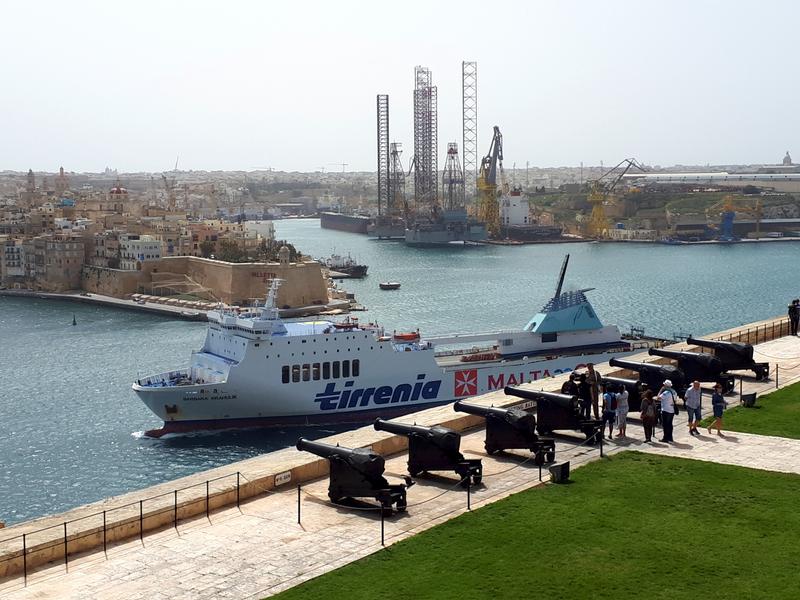 As it was almost one in the afternoon, I headed back towards the other side of the peninsula to catch the ferry across the bay to the city of Sliema, where my hotel was located. No matter which streets you walk in Valletta, wherever you look you see those beautiful buildings and amazing vistas.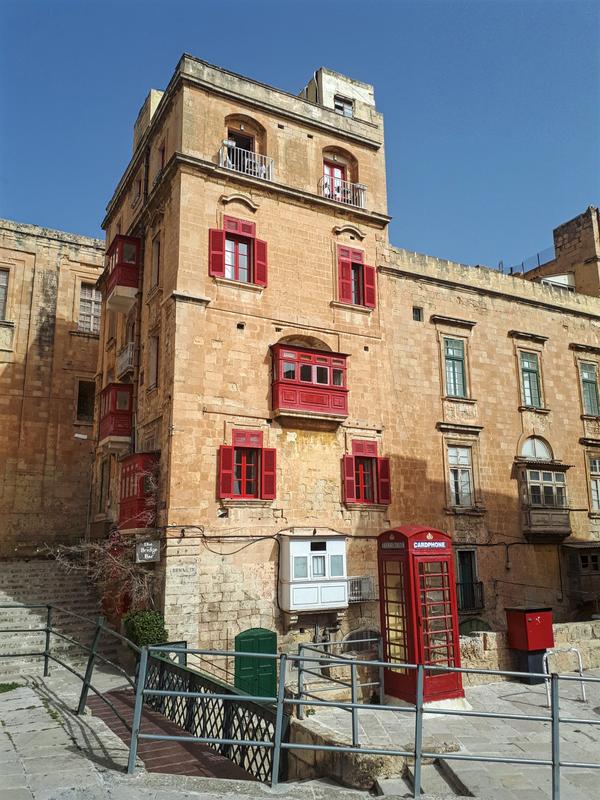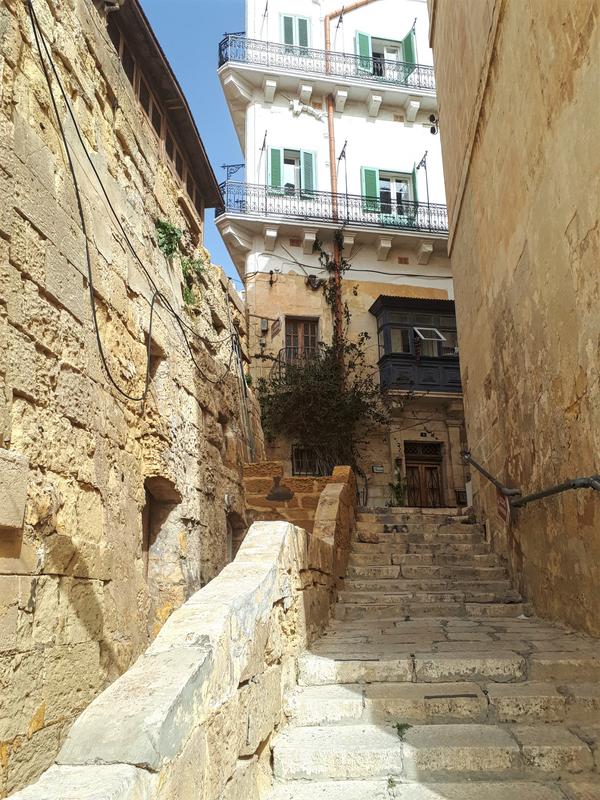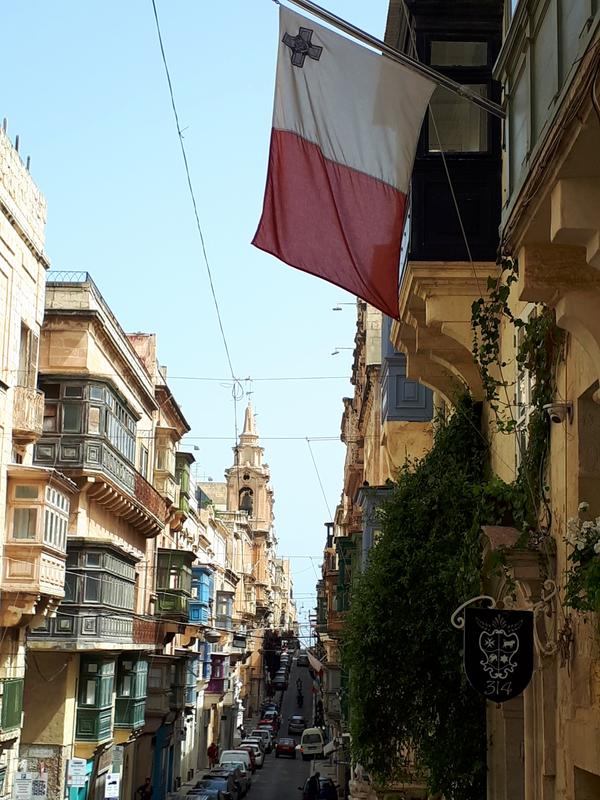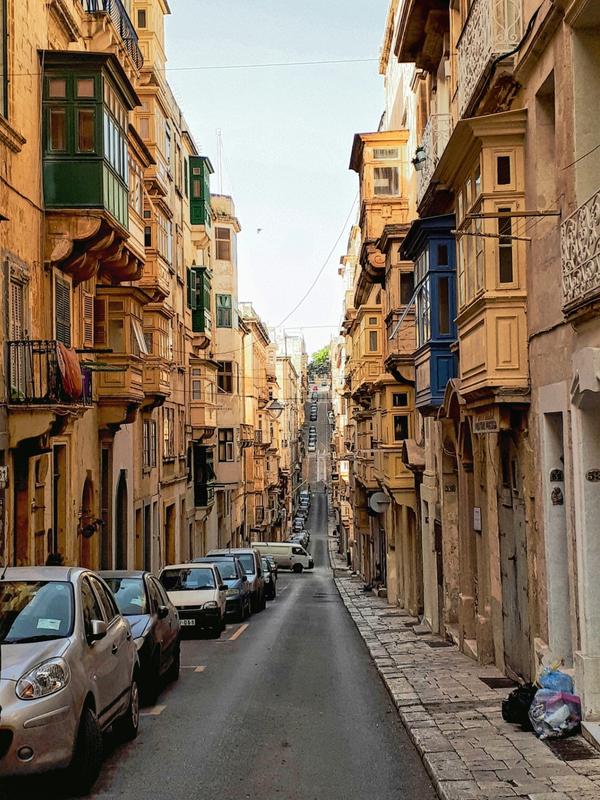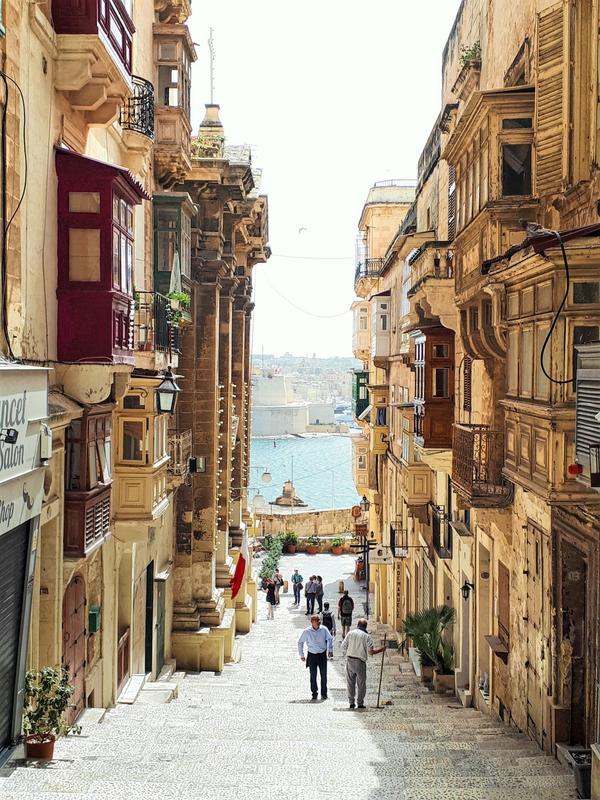 Sep 12, 18, 11:07 am
Join Date: Feb 2014
Location: OTP, CHQ, EIN and beyond
Programs: AF/KL platinum, Turkish gold, Aegean silver
Posts: 1,072
I was staying for the weekend in a hotel/apartment complex in Sliema, a city at the opposite end of a narrow bay. The entire coastline around Valletta is extremely built up and it all feels like one big megacity, although all parts have their completely different characters and are distinct municipalities.
Valletta is the stunning capital where all the government buildings and sights are. While during the day it is crowded, it feels more deserted at night as workers leave back to their homes and most tourists stay elsewhere. The most popular places to stay for tourists are the adjacent cities of Sliema and St. Julian's, where also the bulk of the hotels can be found. Both resemble basically the Spanish Costas and are full of hotels and apartment buildings. Of the two, I'd say that Sliema is slightly more family orientated, while St. Julian's doubles as the island's nightlife centre.
Frequent buses [which can get massively overcrowded, especially in evenings heading from Valletta to Sliema/St. Julian's] link Valletta with these two towns. During the early evening hours, you can also take a ferry between Sliema and Valletta, which is a much more comfortable way to travel.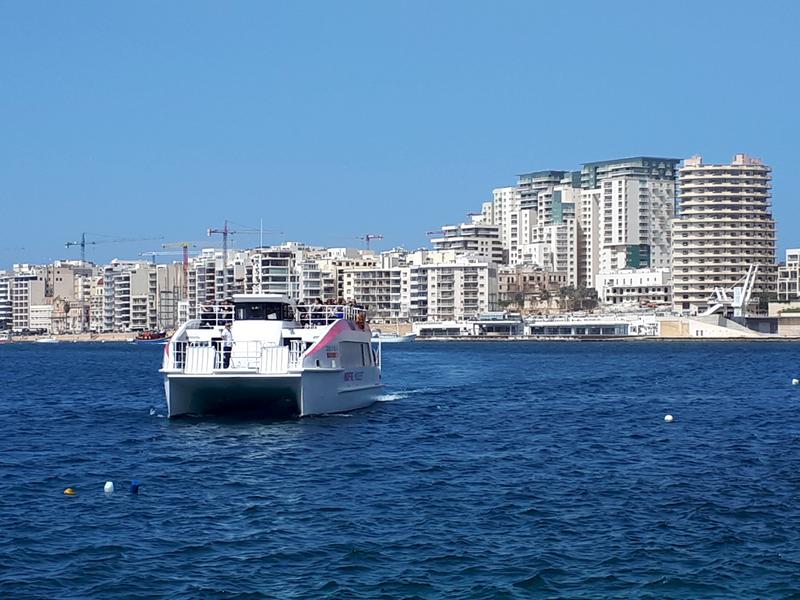 A ferry arriving at Valletta, with the city of Sliema seen towards the back.
There were great views back to Valletta from the ferry, which takes about ten to fifteen minutes to cross the bay.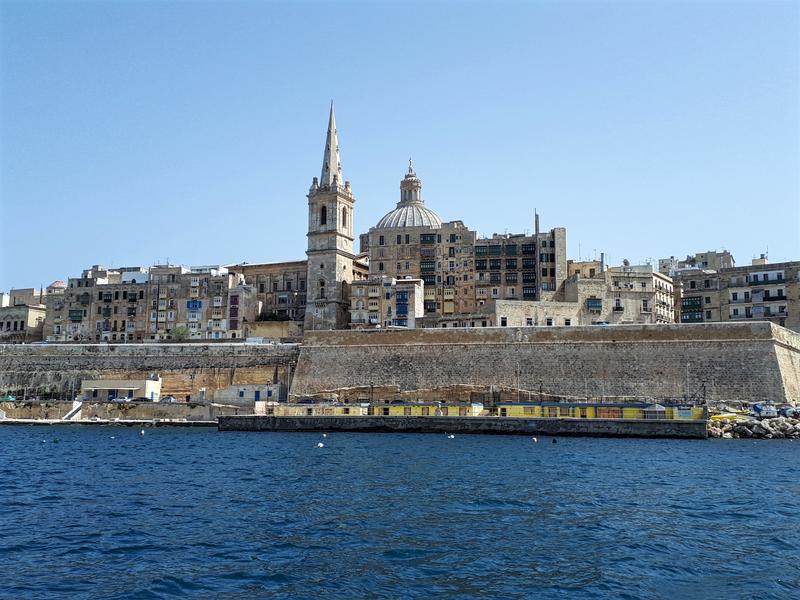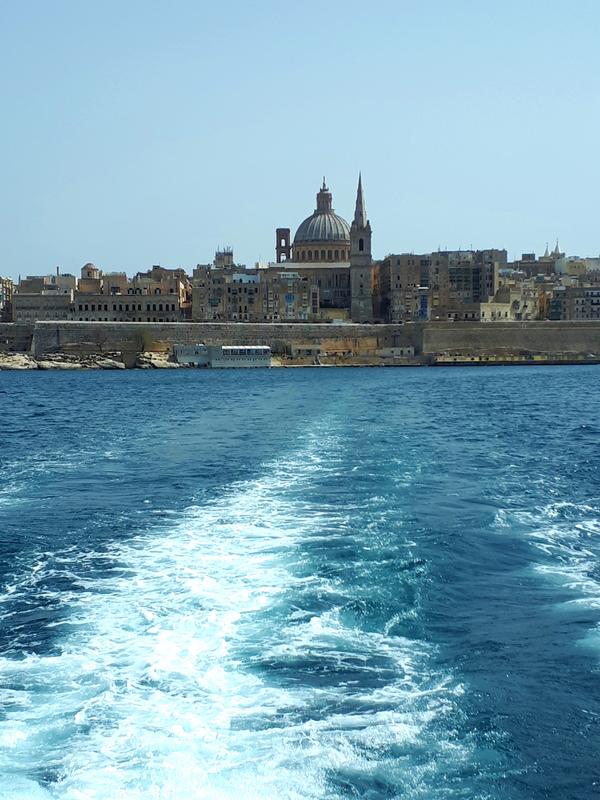 Views back towards Valletta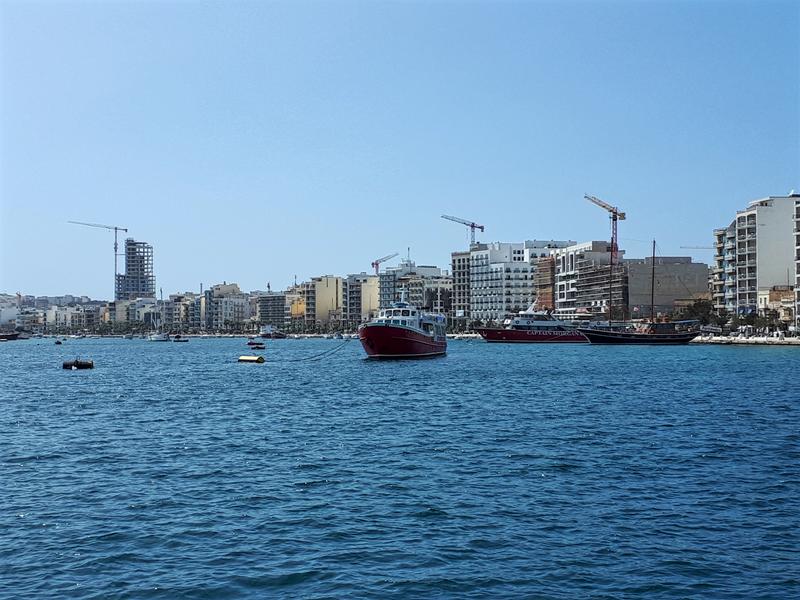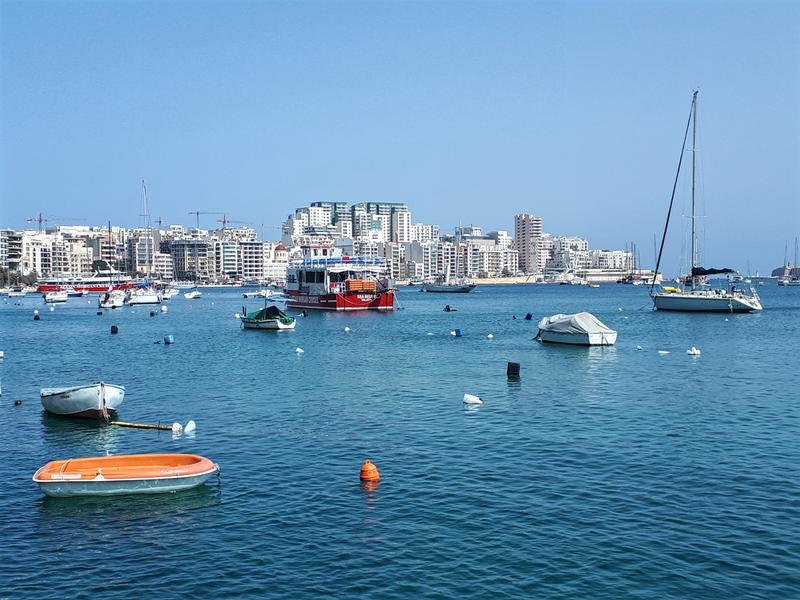 Sliema as seen from the ferry
After a short five minute walk across the boulevard and five minutes more walking inland, I arrived at my accommodation.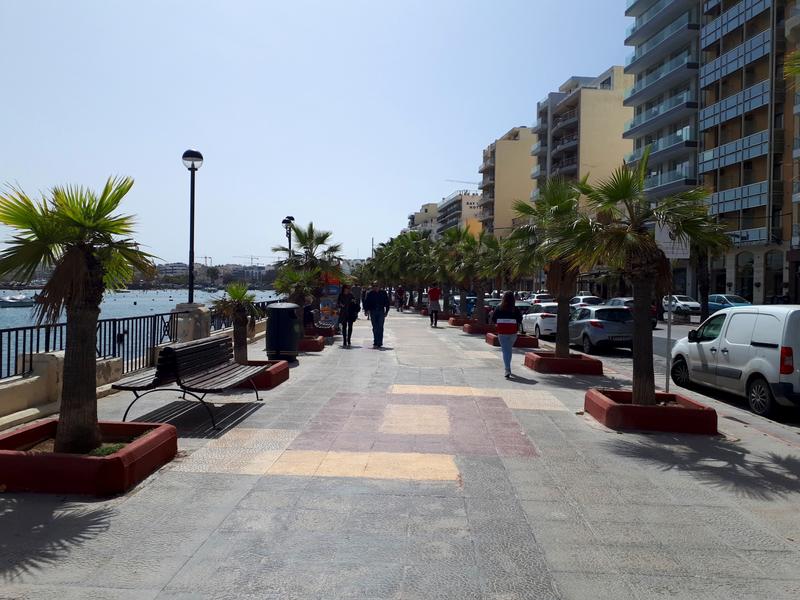 I stayed at Blubay Apartments, which was perfectly adequate for a short stay and the 60 EUR/night I paid for it. Check-in was smooth, and I was escorted by a friendly staffer to an apartment block just down the street where my apartment would be. All apartments are self-catering and have a small kitchen in the room, although basic equipment such as pans and plates seemed missing. Not that I cared much about that, as I would eat out anyway. Another minus was the elevator which didn't work a single day. Again not a problem for me as I'm young and fit, but I guess not everyone would fancy a climb on the stairs to the sixth floor each time. The bed and bathroom were however good, and the room was spotlessly clean.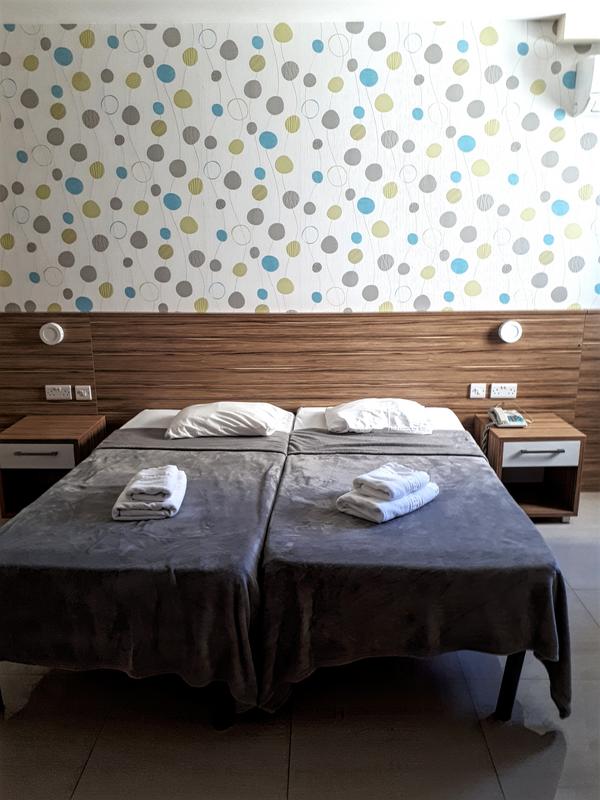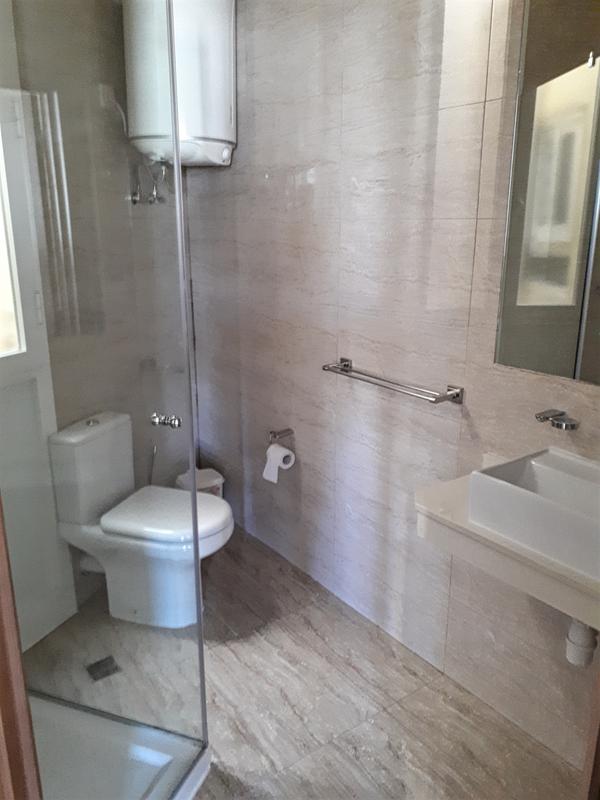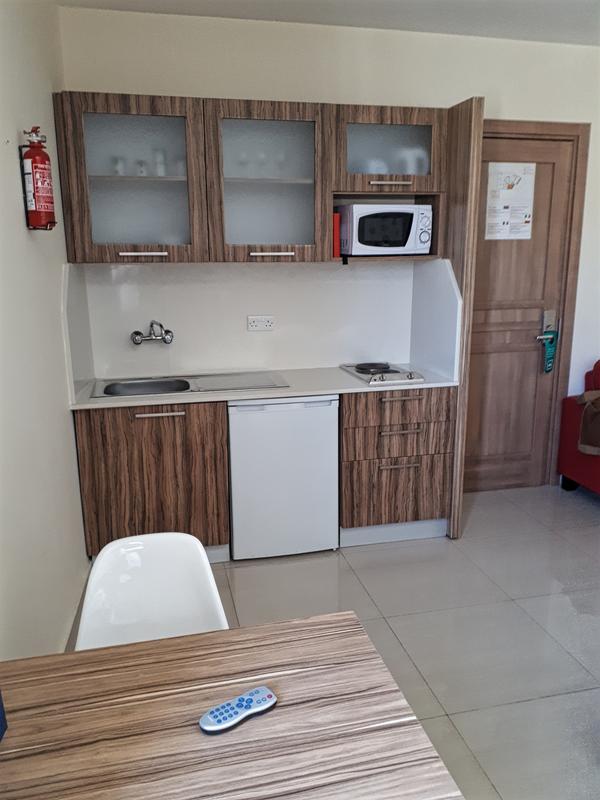 There was a view from the window over the sprawling town of Sliema.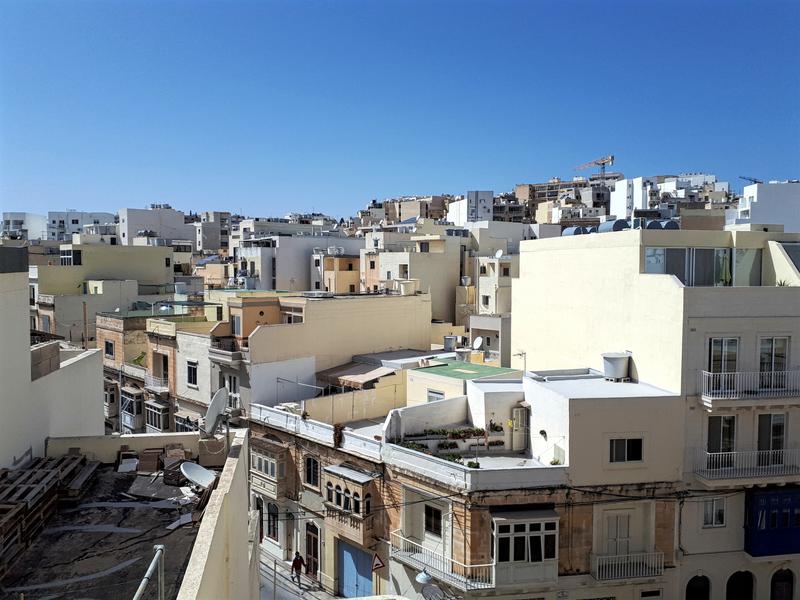 On the narrow rooftop of the block was a very small swimming pool and some loungers.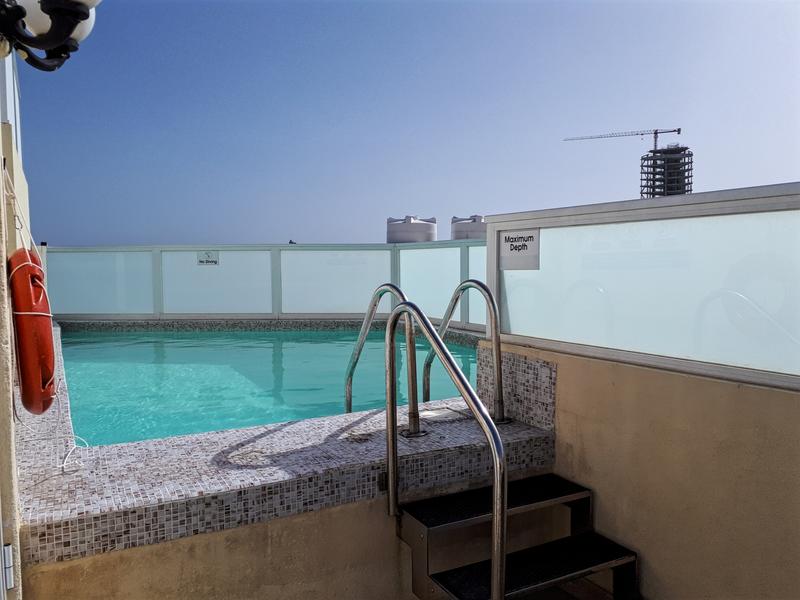 Service was consistently good during my stay when I required some advice and assistance. Given the price/quality ratio I would not mind staying there again.
Sep 12, 18, 11:30 am
Join Date: Feb 2014
Location: OTP, CHQ, EIN and beyond
Programs: AF/KL platinum, Turkish gold, Aegean silver
Posts: 1,072
After a quick shower I headed back towards the boulevard to take the ferry back to Valletta and to complete my day of sightseeing there. As the time was approaching 2pm, it was however first time for some lunch. I opted for a nice-looking outdoor terrace on the square in front of St. John's Cathedral. The clam pasta was decent and the cold Maltese pint much needed on this warm day.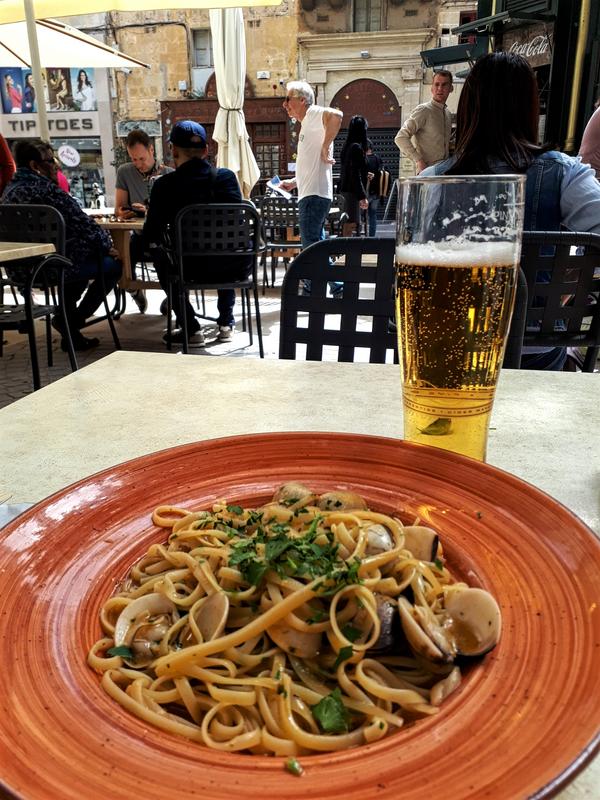 Next up was the Lascaris War Rooms, an underground complex carved out in the hard rocky soil by the British during World War II. Entrance includes a free guided tour around the complex, which is an absolute must as the tour is great quality and there are otherwise no signs whatsoever to explain the story behind the War Rooms.
The Lascaris War Rooms are located deep inside the rocks right under the city. Just by taking a look at the entrance and walking the first few feet inside the tunnel leading to the entrance you can get an idea why the Nazis were never able to disrupt British communications and hit the nerve centre of Allied operations.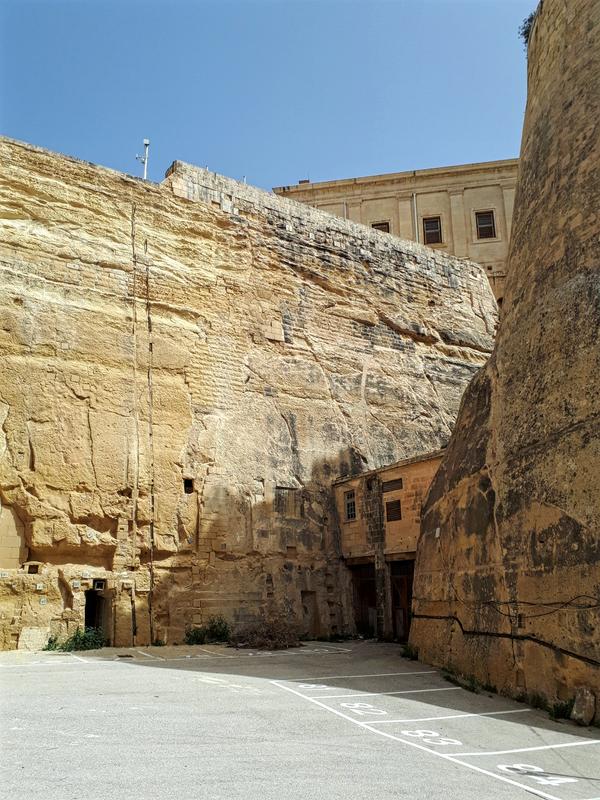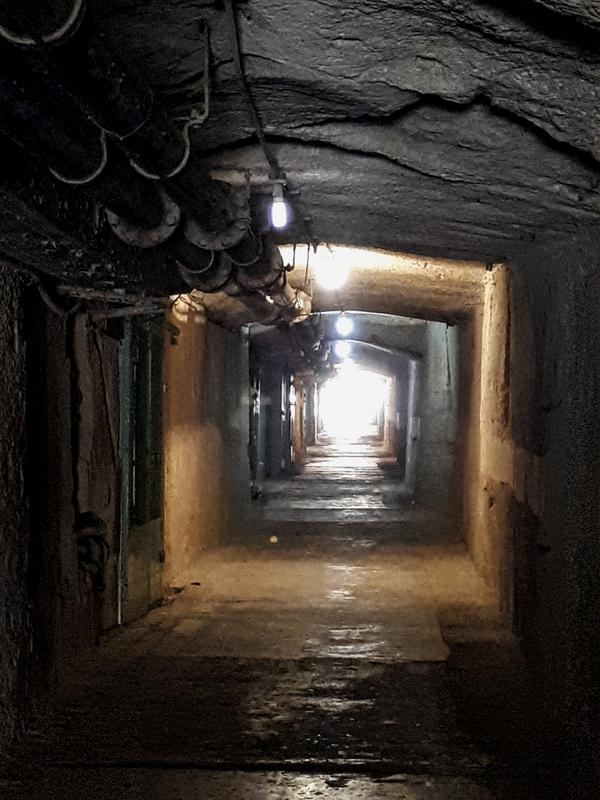 The Lascaris War Rooms served as the focal point for the defence of Malta against a massive onslaught of the Nazi Luftwaffe in the early years of the war and a looming invasion. Both the British and the Germans saw Malta as a sort of unsinkable air carrier: for the Nazis it was important to take to secure their hold on Northern Africa, for the British it was absolutely vital for all their operations in the entire Mediterranean Sea.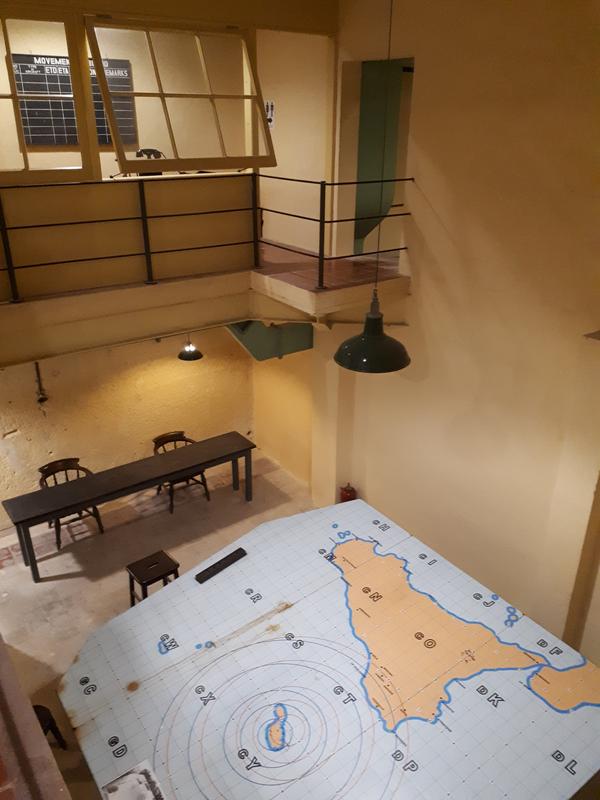 The Nazis tried desperately to blockade the island and bomb it into oblivion. Despite a siege lasting years and near starvation, the Allies eventually succeeded in holding the island. On maps like above attacks by Nazi bombers from Sicily were visualised and immediate RAF responses drawn out. Probably everyone has seen such maps and boards from war movies. I at least did and I was always fascinated by it since childhood. It was therefore absolutely fascinating to hear the story behind operational planning of air defences and how the war rooms exactly worked during WW II.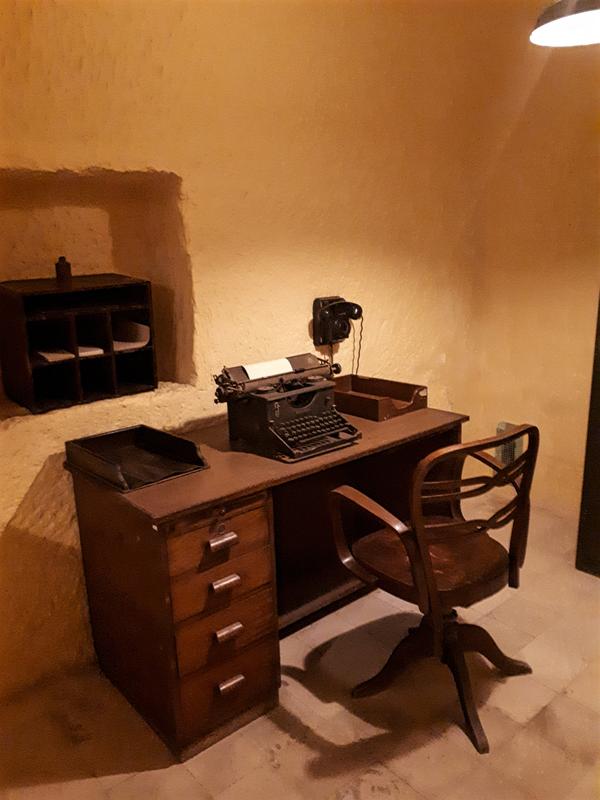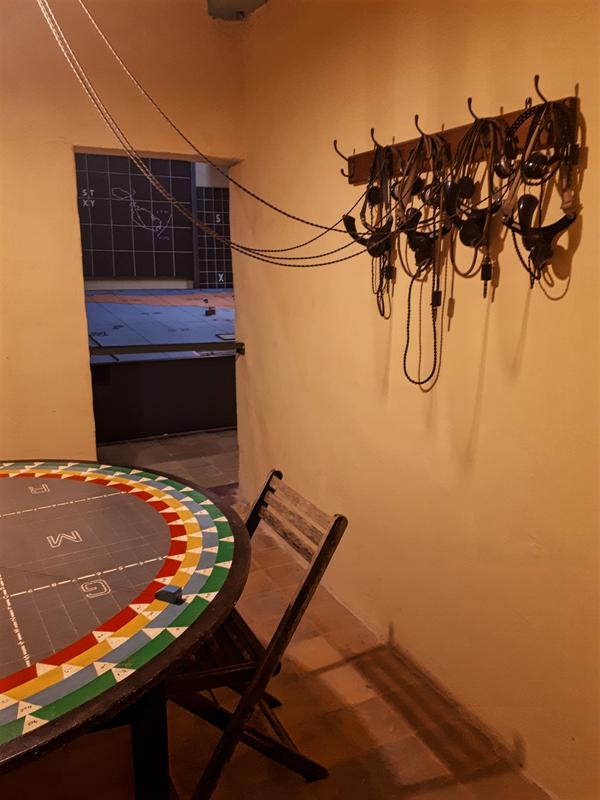 I also found these old switchboards immensely fascinating. First of all, I hardly new how complicated with thousands of wires they are if you open them. Yet besides that, I didn't knew these are still functional and such boards were even used until late 20th Century as they are almost impossible for the enemy to listen into/hack/disrupt. It might look old school, but at the same time you realise how vulnerable some of our more modern technology is if a big war would ever break out again.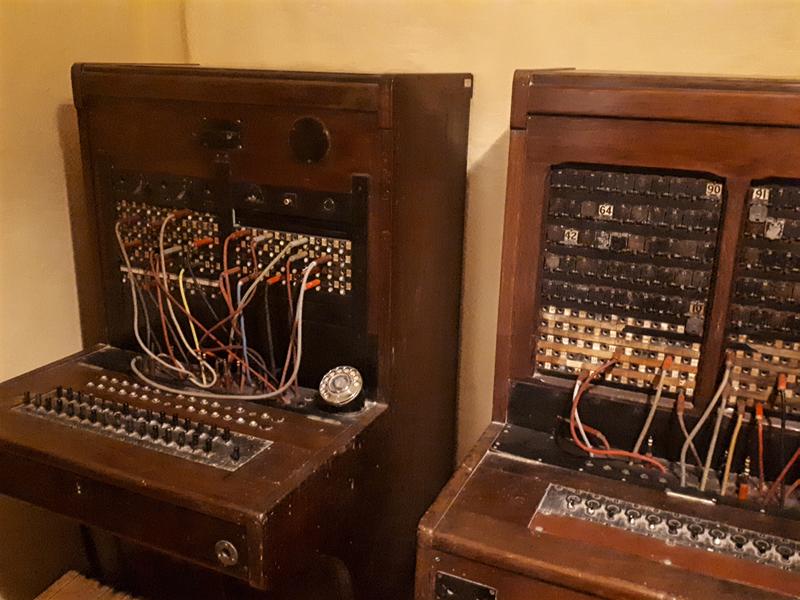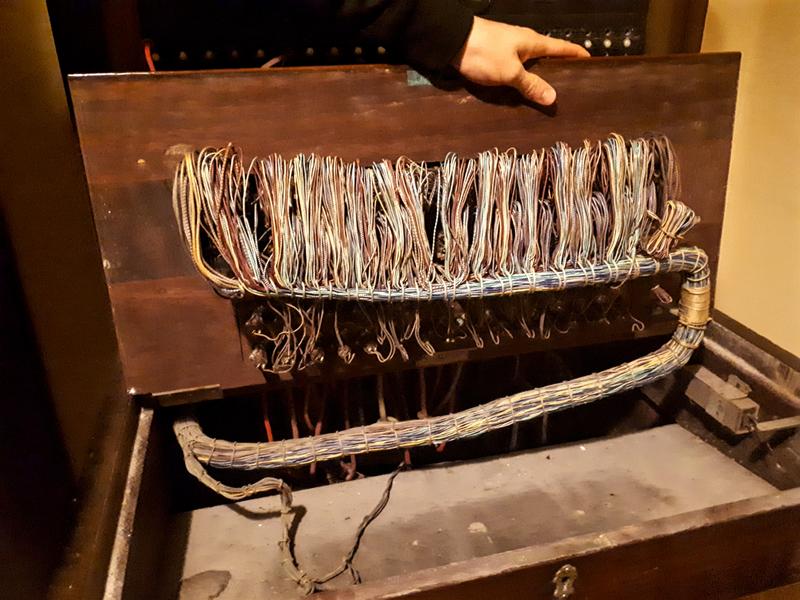 When the tides turned against the Nazis and when Rommel and his Africa Corps where kicked out of Northern Africa, the Lascaris War Rooms switched from defensive operations to offensive operations as allied commanders used it to coordinate the invasion of Sicily. The war rooms were even used during most of the Cold War!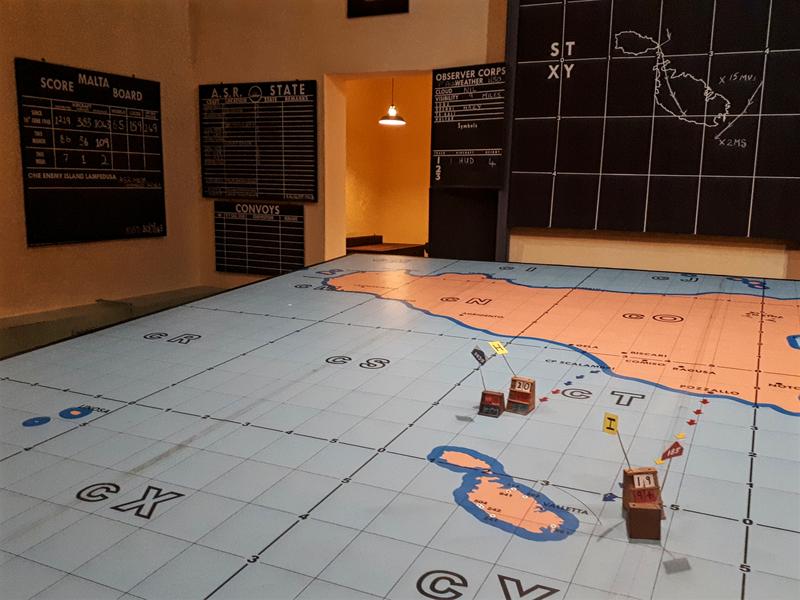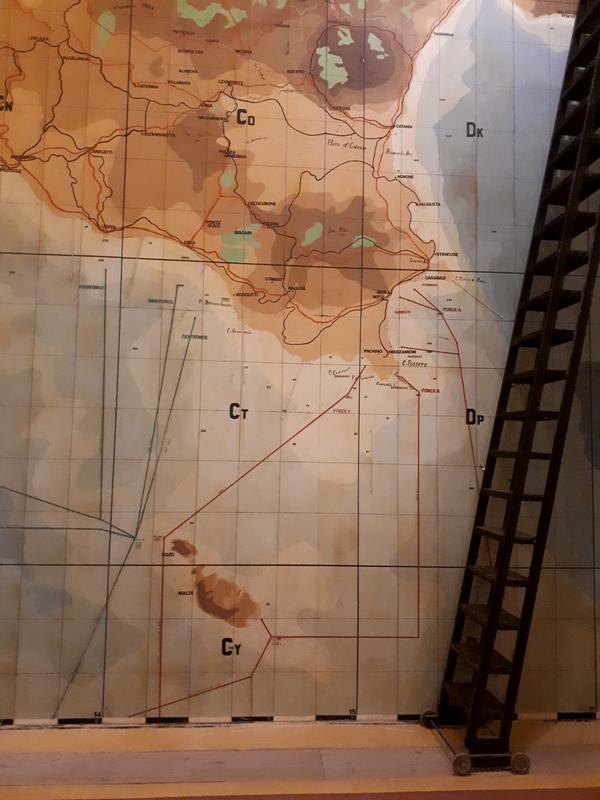 The tour was absolutely fantastic and I can highly recommend it to anyone with even the slightest interest in Maltese history and/or Word War II.
Sep 15, 18, 6:31 am
FlyerTalk Evangelist
Join Date: Mar 2010
Location: JER
Programs: BA Gold/OWE, several MUCCI, and assorted Pensions!
Posts: 28,817
---
Last edited by T8191; Sep 15, 18 at

8:56 am
Sep 15, 18, 2:46 pm
Join Date: Feb 2014
Location: OTP, CHQ, EIN and beyond
Programs: AF/KL platinum, Turkish gold, Aegean silver
Posts: 1,072
Originally Posted by
T8191
Thanks for the comment, and posting your trip report (which was a nice read).
The same counts the other way around, many pictures from your trip report looked very familiar. I did like that little street a lot.
Sep 15, 18, 4:27 pm
Join Date: Feb 2014
Location: OTP, CHQ, EIN and beyond
Programs: AF/KL platinum, Turkish gold, Aegean silver
Posts: 1,072
After the visit of the Lascaris War Rooms, I headed back to lovely Republic Square for an aperitif. I selected a bar at the far corner of the square which looked like the most local of pubs, with only two other tables occupied by a bunch of locals binging on beer. The Aperol Spritz came with some small on the house bites, and was a steal for just 3 EUR.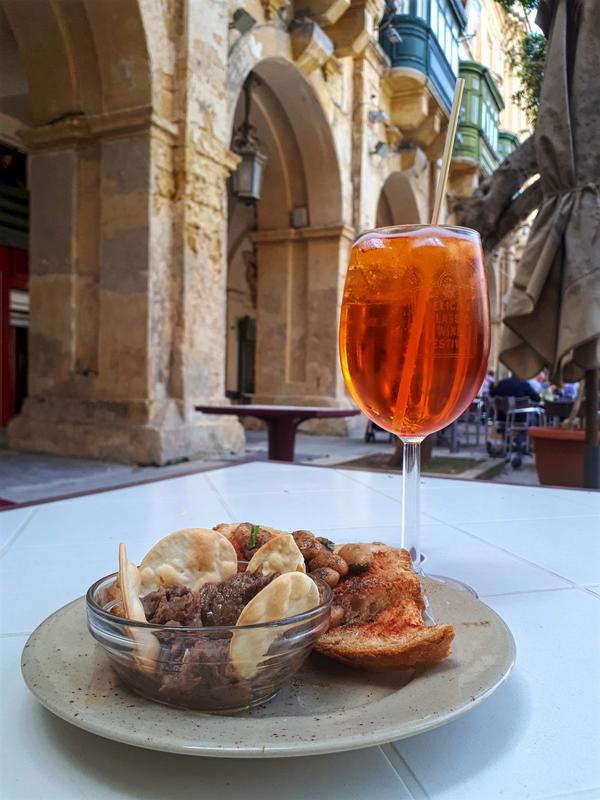 When randomly walking around in search of a nice place to dine, I came across a small and cute looking restaurant called Legligin. A sign on the wall advertised an authentic Maltese seven-course-meal for just under 30 EUR, which seemed an amazing deals. As the restaurant had great ratings on the internet, I ventured inside. I was lucky, as normally you need a reservation at this place. But as the friendly staff told they just opened for the day and most diners would only arrive at a later hour, they could accommodate me.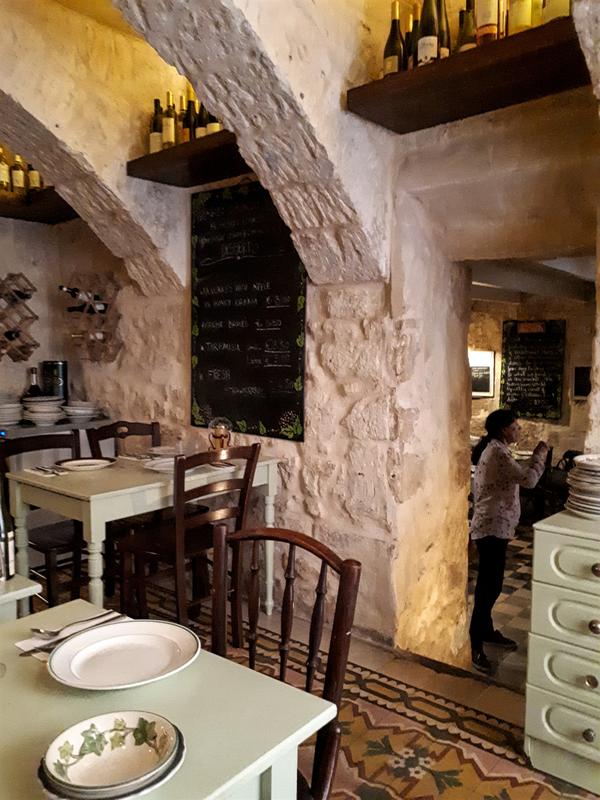 I can't stress enough how great the entire dining experience was at the restaurant. The staff was amazing, glasses never got empty, and they were eager to tell more about Maltese cuisine or wines. The dining experience started with a glass of Maltese white, and some bread and olive oil.
First real course was an excellent soup, unfortunately I forgot what kind of soup it was (I should write my trip reports faster!).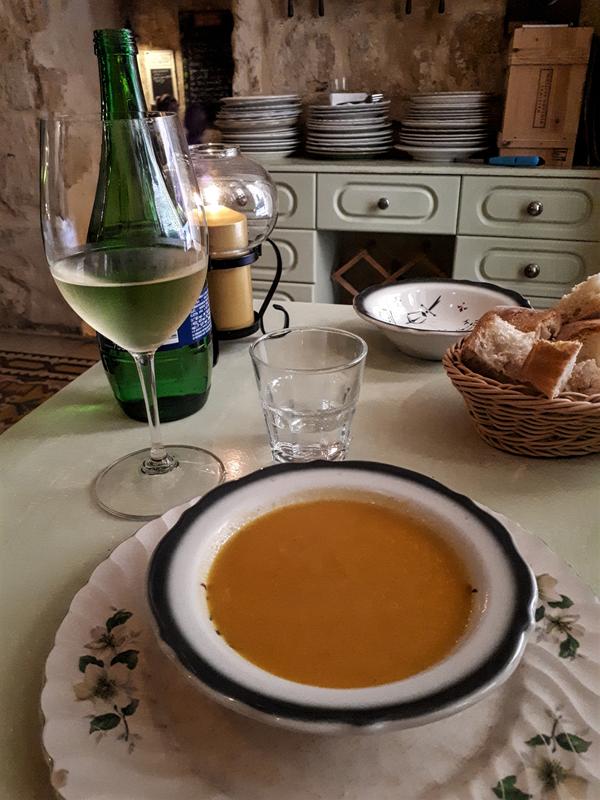 Next up were some Maltese tapas: a pate, some sausages in red sauce, cheese, olives and a sort of red pesto like spread. The homemade pate was so delicious that I almost wanted to marry it.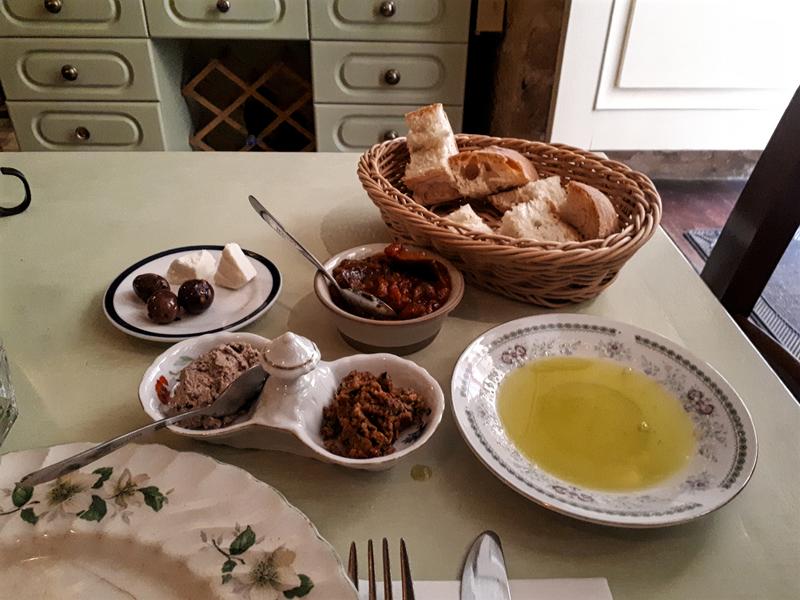 Third course was a crab cookie and some bulgur, which was solid. I had a different, second glass of white wine to go with it. Both wines so far were a hit.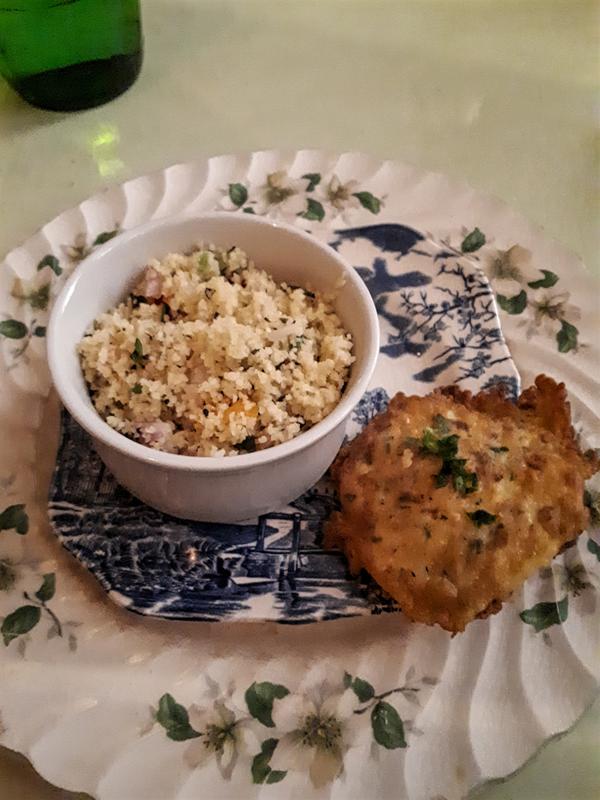 Fourth course was a trio of seafood: some white fish, octopus and something else which I again forgot what it was. I do however still remember that it was all very tasty.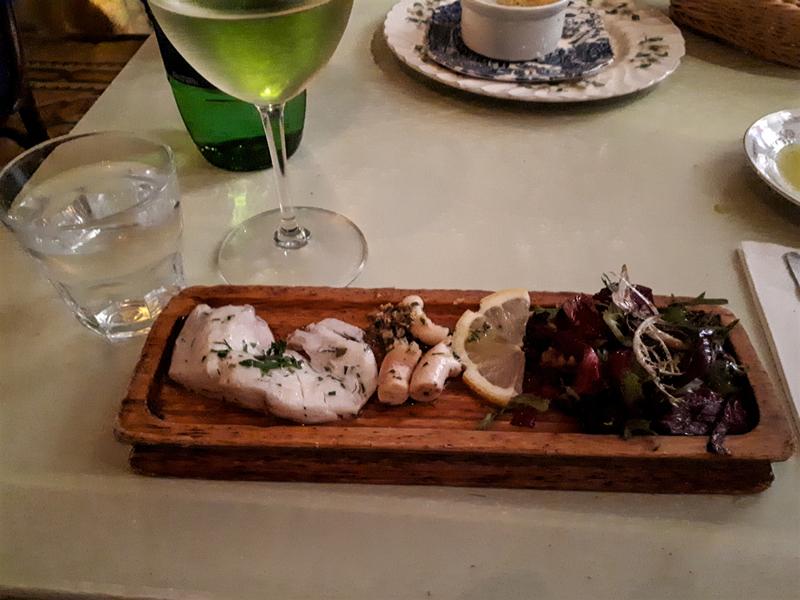 Fifth course was a small pan of mussles, which tasted good as well.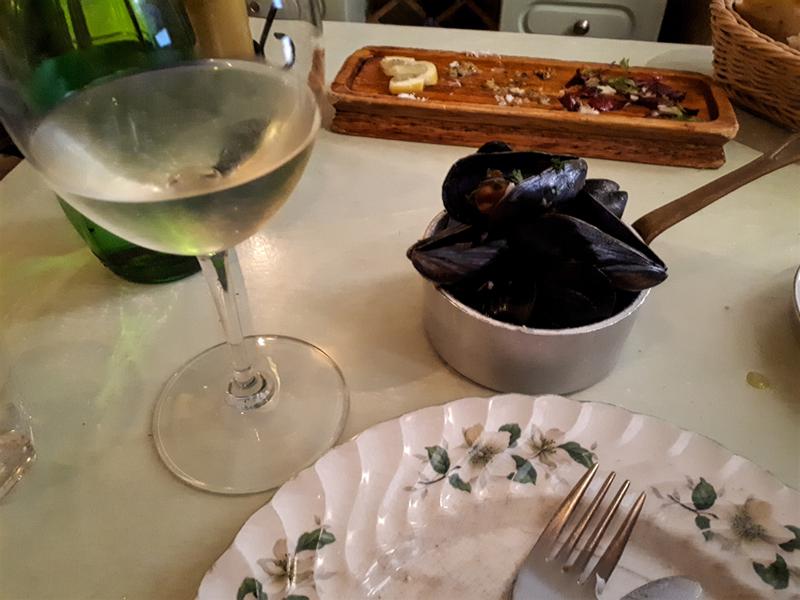 Sixth course was a quail salad, which was great too. At this point I switched to a red wine, which was nice too but not as great as the two whites I had before.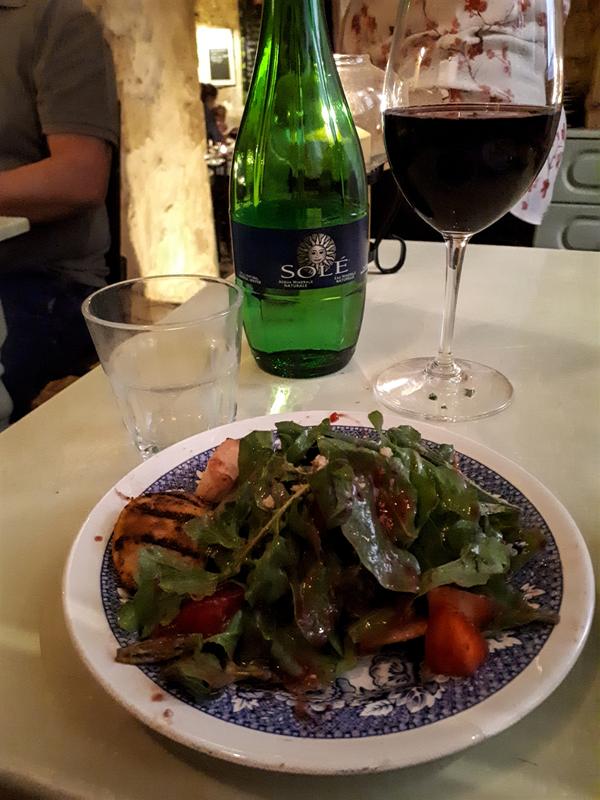 Heck, it turned out that there were even more courses included in the menu as the sign outside described. Course number seven was some mashed potatoes with stewed meat, which was very good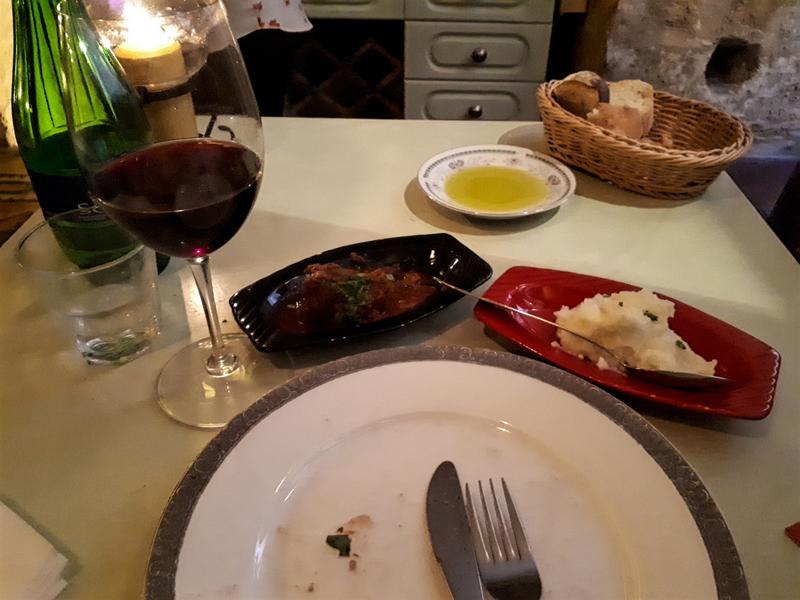 Course number eight, the final one of the entire food orgy, was a rabbit stew.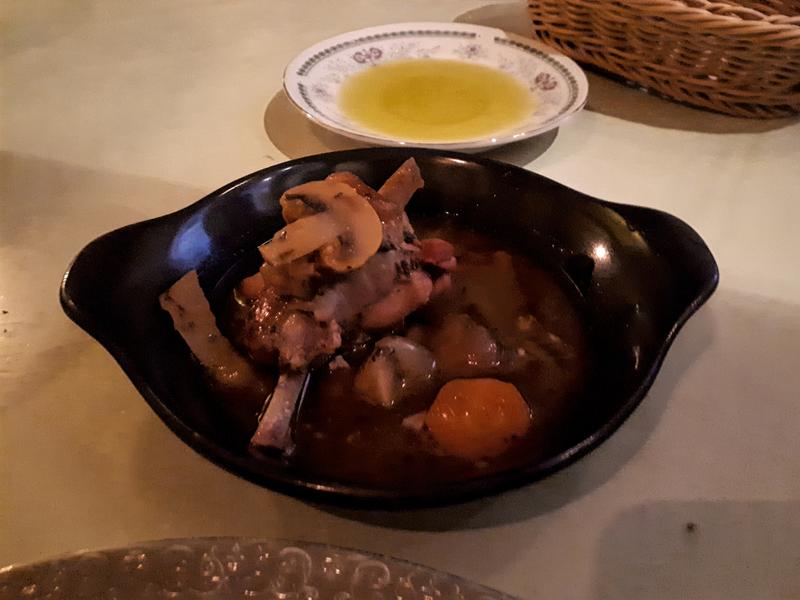 I was enjoying the dinner so much (and getting a bit tipsy after a pint, an aperol spritz and 3-4 glasses of wine) that I decided to order some dessert as well. The tiramisu was great, and I couldn't resist some homemade Limoncello to go with it (and an espresso to sober up).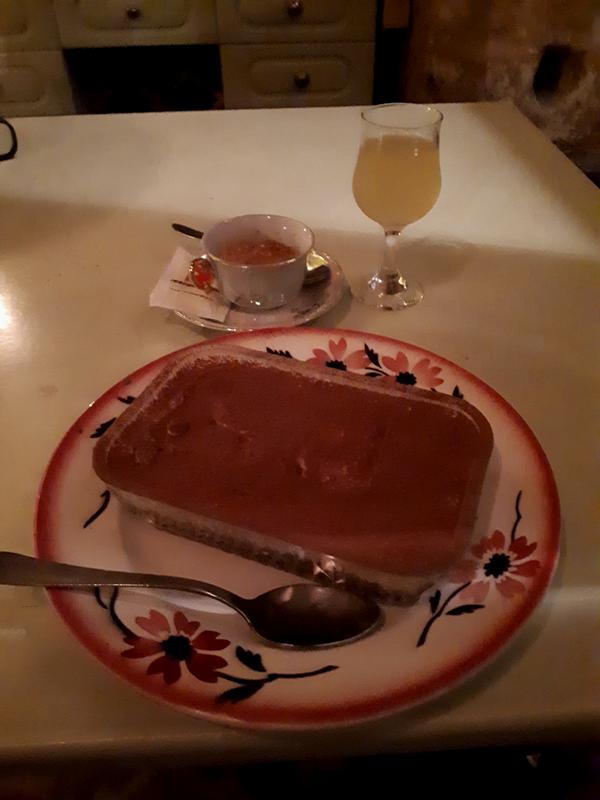 The final bill was around 60 EUR and well worth it. What a great restaurant this was, I can't recommend it enough and I would gladly dine there another time if I'd visit Malta again. The food was excellent, every single course of it. The service was top notch, both in attentiveness as well as in genuine hospitality and giving an insight into Maltese food culture. The world would be a better place if there would be more Legligins and less bright yellow M's serving junk.
With a full stomach and happy feeling, I walked out of the old city through the main gate and headed towards the local bus station to take the next bus back to Sliema/St. Julian's, as unfortunately the ferry does not run in the evening.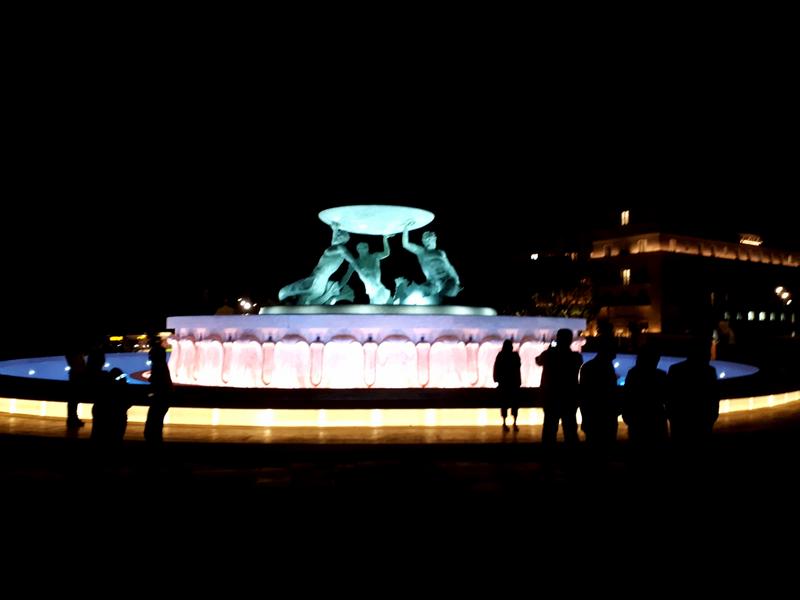 The few years of university rugby came in handy to secure a spot on the bus as it was a mad scrum of hundreds of tourists trying desperately to get on the same bus to return to their hotels after a day of sightseeing. If I'd visit Malta again, this would be the best reason for me not to stay in Sliema/St. Julian's again but in Valletta itself (or to get a rental car). Public transport on Malta is great, just it is so overcrowded during rush hour that you might get stranded for a long time if you need to hop on the busiest routes...
Sep 18, 18, 2:32 pm
Join Date: Feb 2014
Location: OTP, CHQ, EIN and beyond
Programs: AF/KL platinum, Turkish gold, Aegean silver
Posts: 1,072
The next morning I planned to visit the city of Mdina. I was a bit worried how Malta would be on a Sunday, Catholic Easter Sunday nonetheless. For those who don't know: Malta is a very Catholic country. In fact, it's so conservative in some aspects thats divorce was only legalised (by referendum) in 2011, with 46% of the voters still voting against it. I inquired the day before with the small tourist office booth at the bus station, where the friendly lady said I did not had to worry as transport would run on normal schedules.
This indeed turned out to be true, and I boarded one of the morning ferries from Sliema to Valletta. Just for the views alone, it hands down beats the bus service.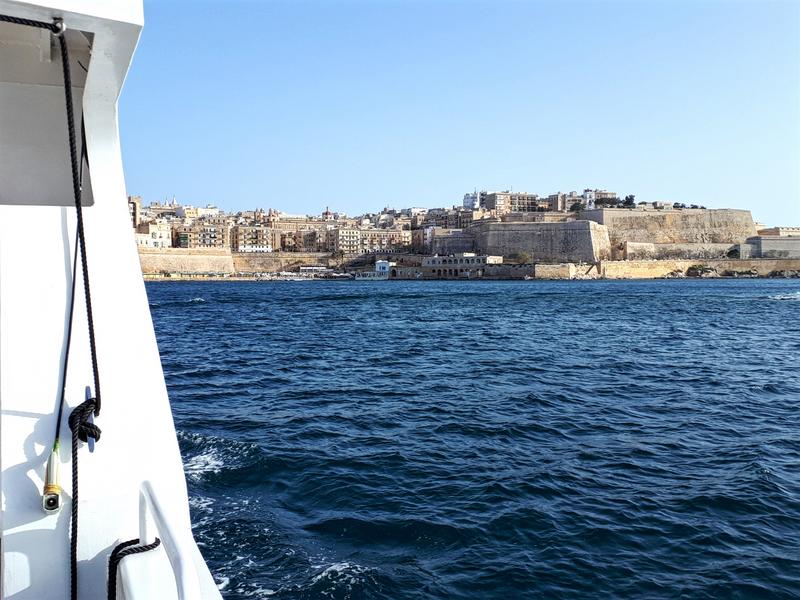 As breakfast was not included in my self-catering apartment, I headed to an appealing looking cafe which had delicious cream-filled croissants.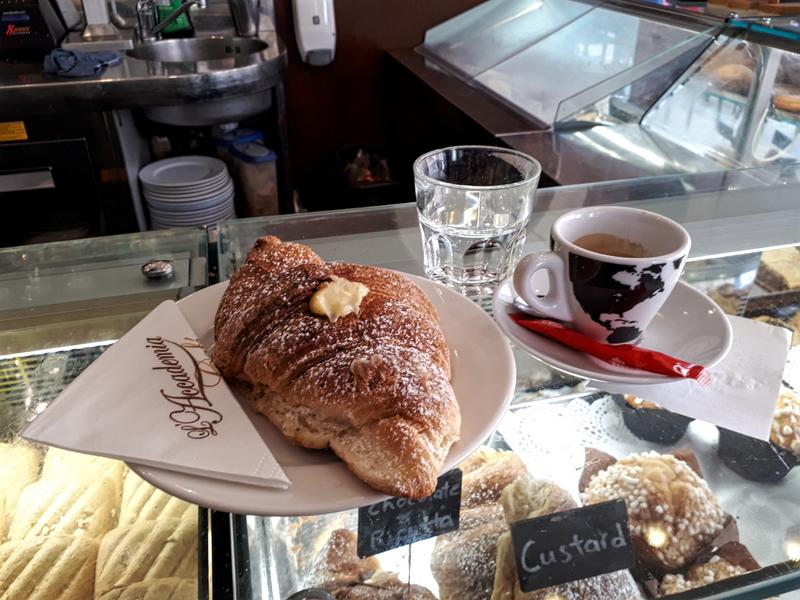 Afterwards, I walked to the bus station and after a short ten minutes wait my bus to Mdina arrived. There were some great views of Mdina just shortly before arrival as the fortified town lies on an appealing hilltop location. Unfortunately, being in a bus and not in a rental car which I can pull over a the side of the road meant I did not manage any good picture of it. The bus dropped me off just outside the city gate leading into the old, walled town.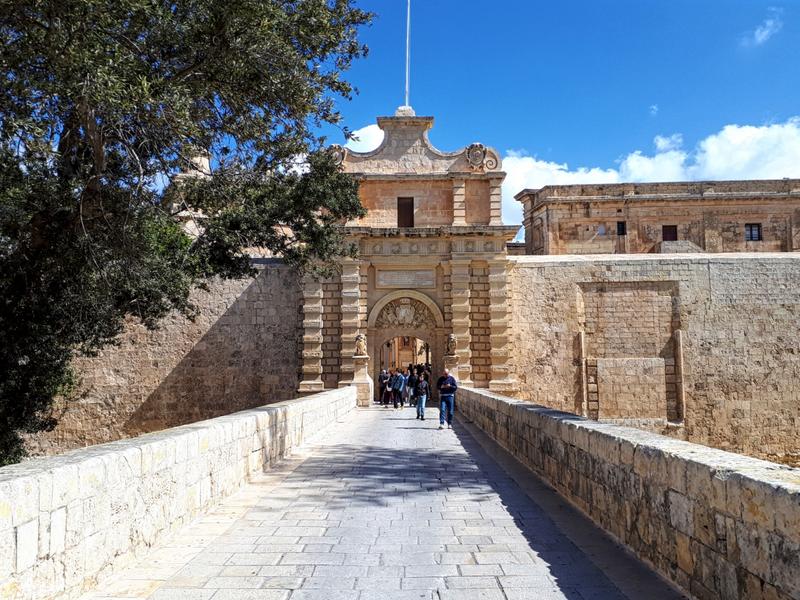 Mdina was the island's capital from antiquity to the medieval period. After a decline spanning a few centuries it saw again a small resurge in which it got some beautiful new baroque buildings. Yet it never gained its historic importance back, hence the city's nickname of "the silent city".
Mdina indeed felt eerily silent on this Sunday, and I cannot imagine the fortified old town ever being busy as apart from the few tourist-orientated cafes and restaurants. Besides the odd church and palace there just isn't that much to see and do, as all local life seemed to be played out in the adjacent new town. That said, Mdina is an immensely beautiful town and very photogenic. Even though it is small and you can see everything in a one to two hour walk around, it is a very pleasant place to visit.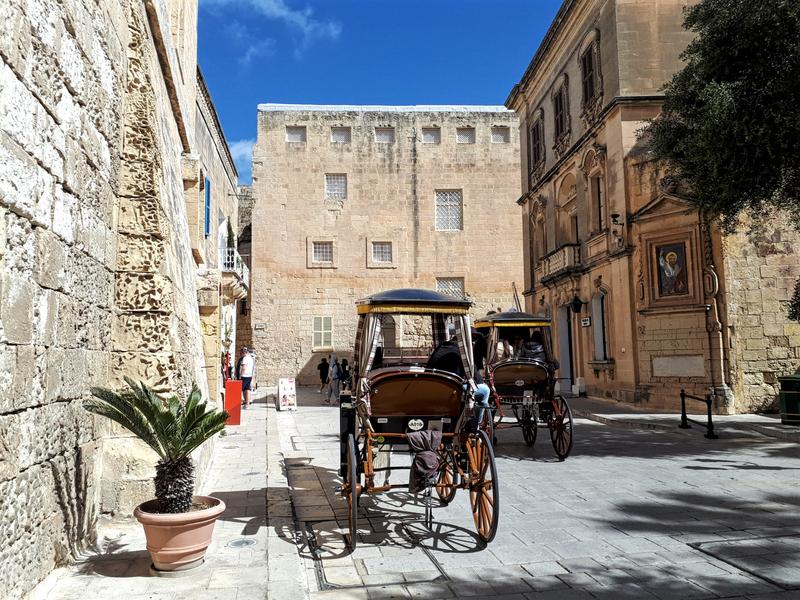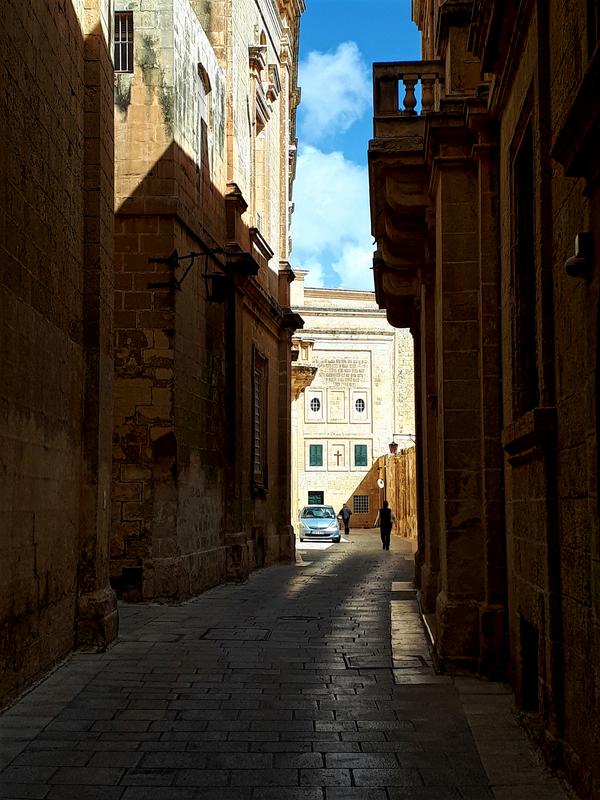 Being a Catholic myself who happened to move/live to an Eastern Orthodox country (where Easter is celebrated at a different date), I stopped at one of the churches to attend Easter mass.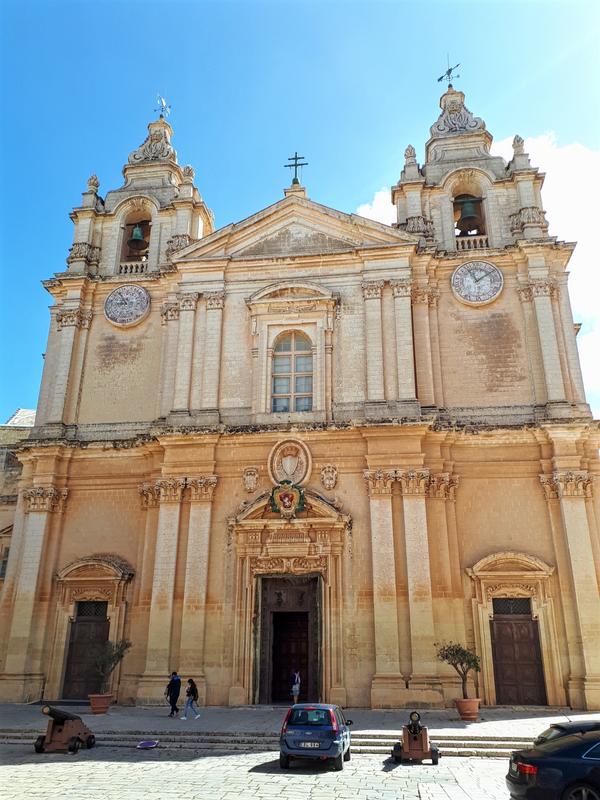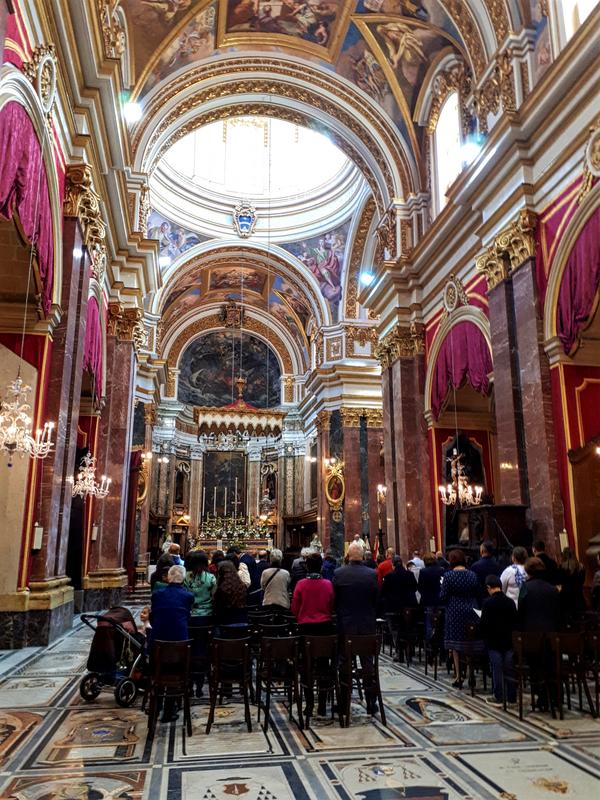 Afterwards, I explored some more narrow alleyways of the old town.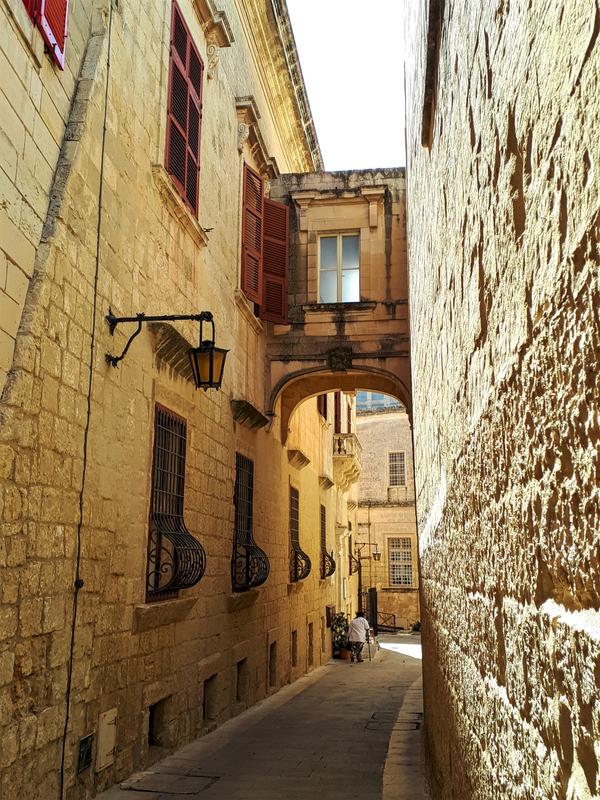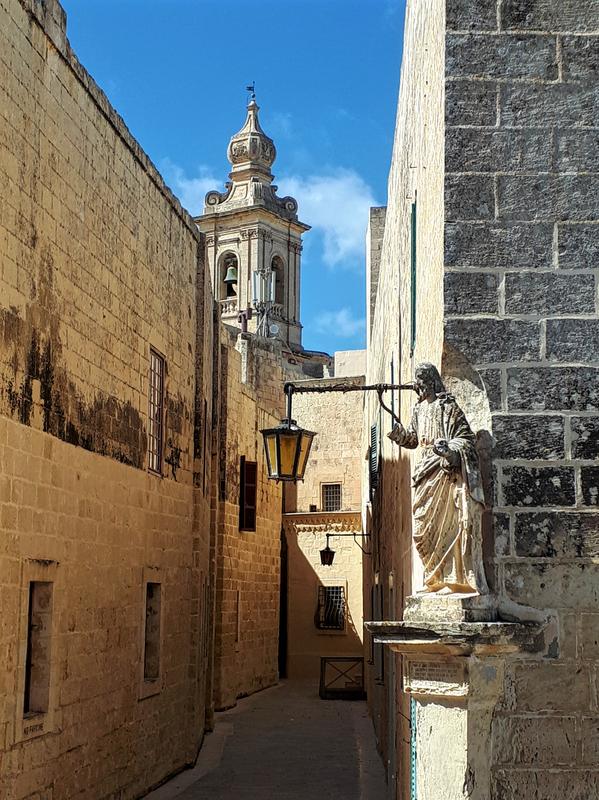 At one square in the old town you can climb upon the ramparts, from where you have sweeping views over what feels like almost the entire island.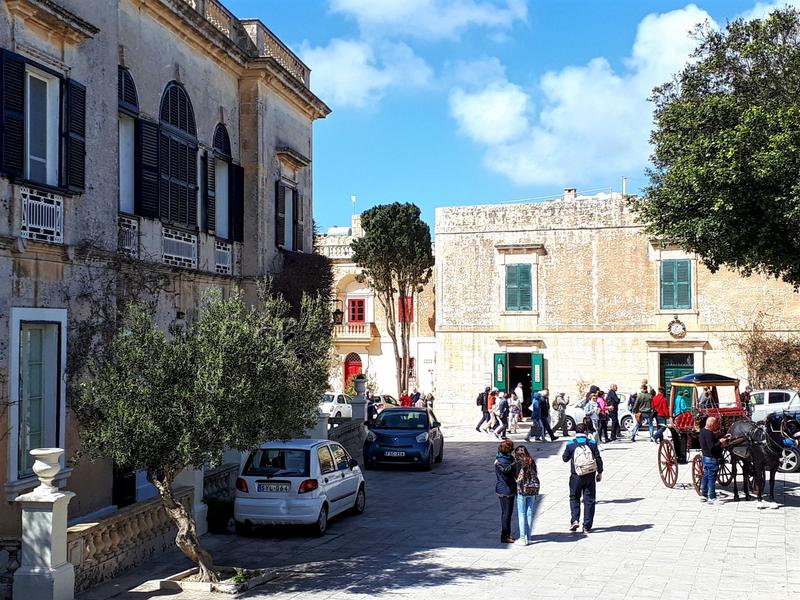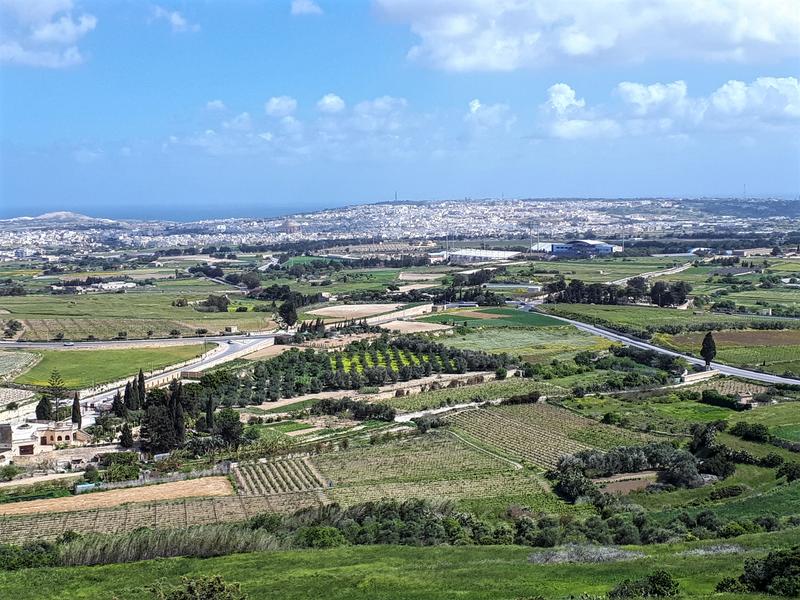 As there isn't that much to do, I just spent my time happily wandering around, hopping into a few lovely baroque churches, and photograph some the beautiful buildings and horse-drawn carriages.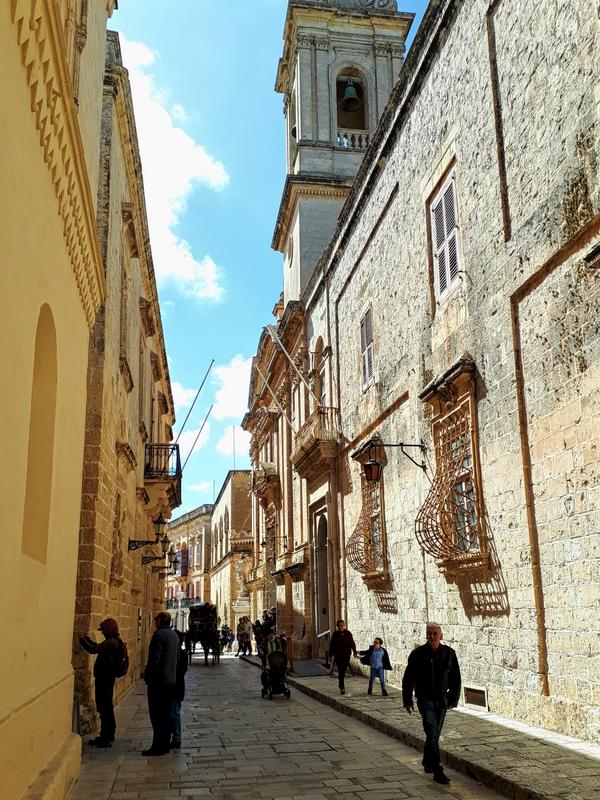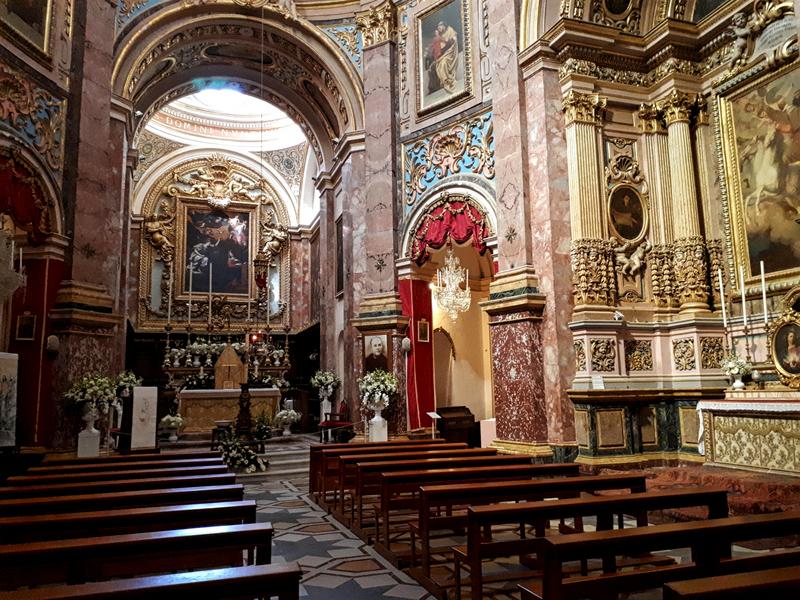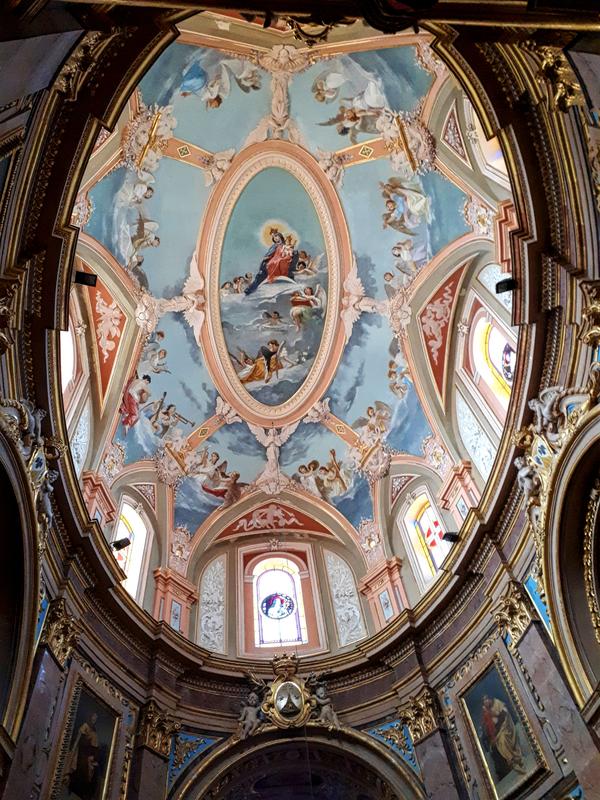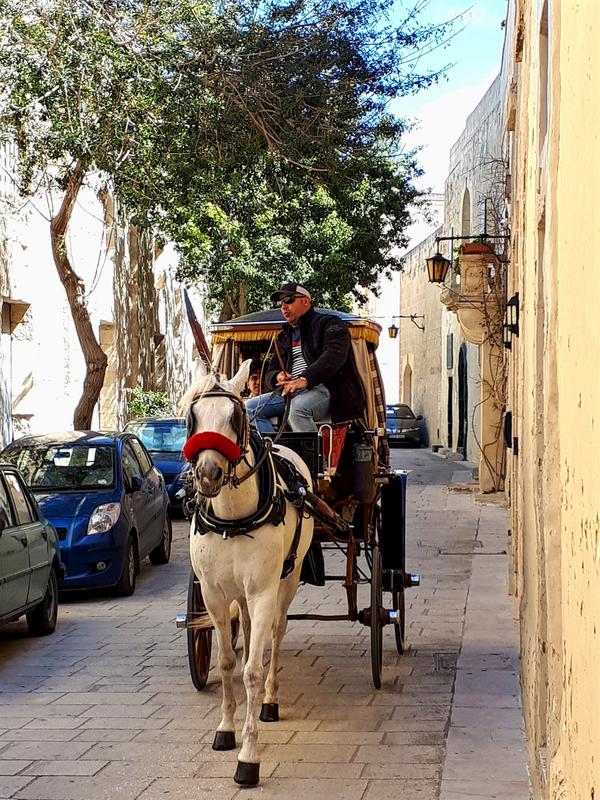 After spending two to three hours in the city I headed back in a bus towards Valletta to change onto another bus which would take me to my next destination on the island.
Sep 18, 18, 2:39 pm
FlyerTalk Evangelist
Join Date: Mar 2010
Location: JER
Programs: BA Gold/OWE, several MUCCI, and assorted Pensions!
Posts: 28,817
We have stayed in M'dina a few times ... it's magical! The Xara Plalace, part of the City walls, is amazing (and a bit expensive!). There are also some lovely restaurants.
"A Tale of Two Cities" - BA in CE, JER-LGW-MLA
Your photography continues to be excellent!!
Sep 19, 18, 11:57 am
Join Date: Feb 2014
Location: OTP, CHQ, EIN and beyond
Programs: AF/KL platinum, Turkish gold, Aegean silver
Posts: 1,072
Originally Posted by
T8191
We have stayed in M'dina a few times ... it's magical! The Xara Plalace, part of the City walls, is amazing (and a bit expensive!). There are also some lovely restaurants.
"A Tale of Two Cities" - BA in CE, JER-LGW-MLA
Your photography continues to be excellent!!
Thanks!
Seeing those pictures of your trips and reading about it makes me want to visit Malta again! Ever hopped over to Gozo as well?
Sep 19, 18, 11:58 am
Join Date: Feb 2014
Location: OTP, CHQ, EIN and beyond
Programs: AF/KL platinum, Turkish gold, Aegean silver
Posts: 1,072
After changing buses at Valletta's centra bus station I was on my way to the second sight of the day: the temples of Hagar Qim. This megalithic temple complex dates from 3600 to 3200 BC and is therefore one of the oldest religious structure ever discovered.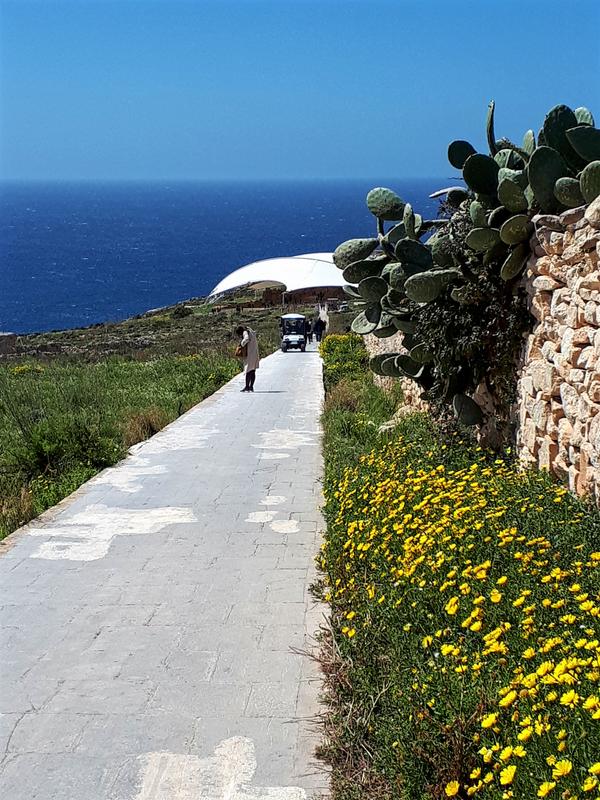 The site is quite scenic as it is located on the seaside. It exists of a small museum and two excavated complexes above which a huge tent-like structure is placed. This is to protect the site for the elements, as the limestone stones which were used to build the temples suffered from weathering in the past.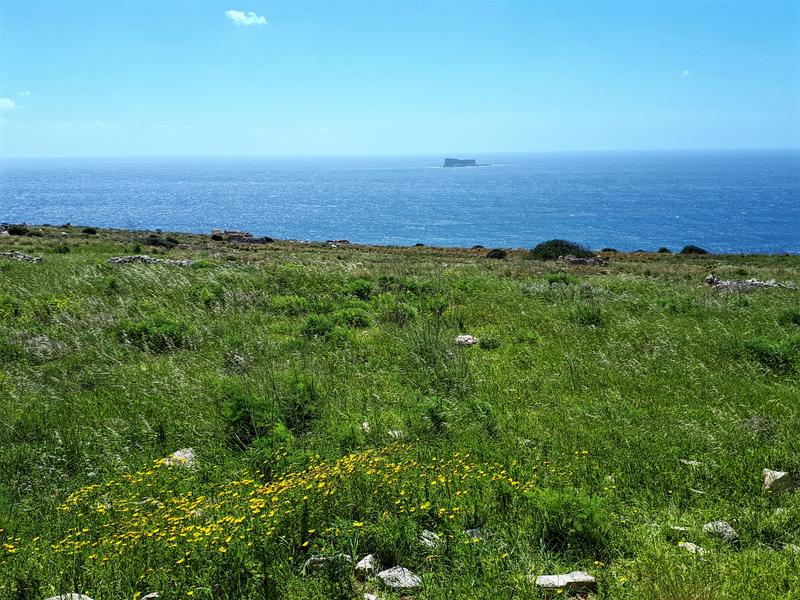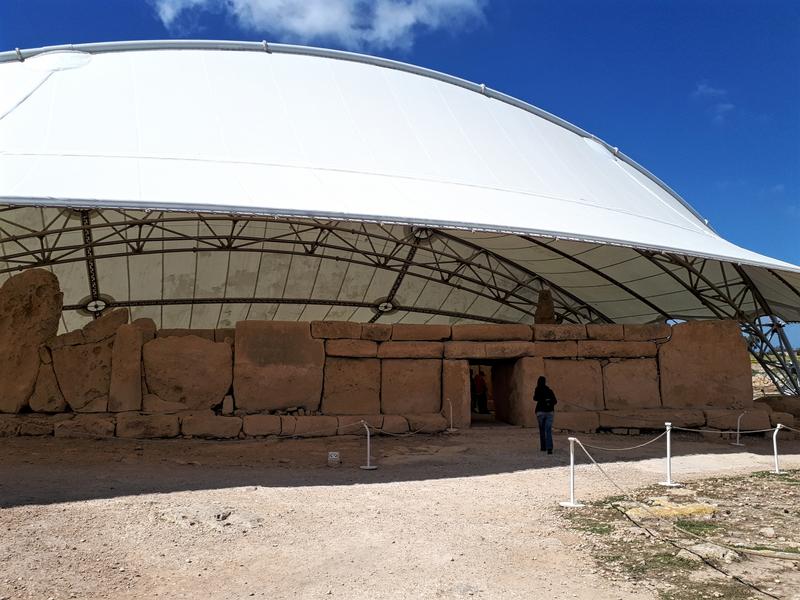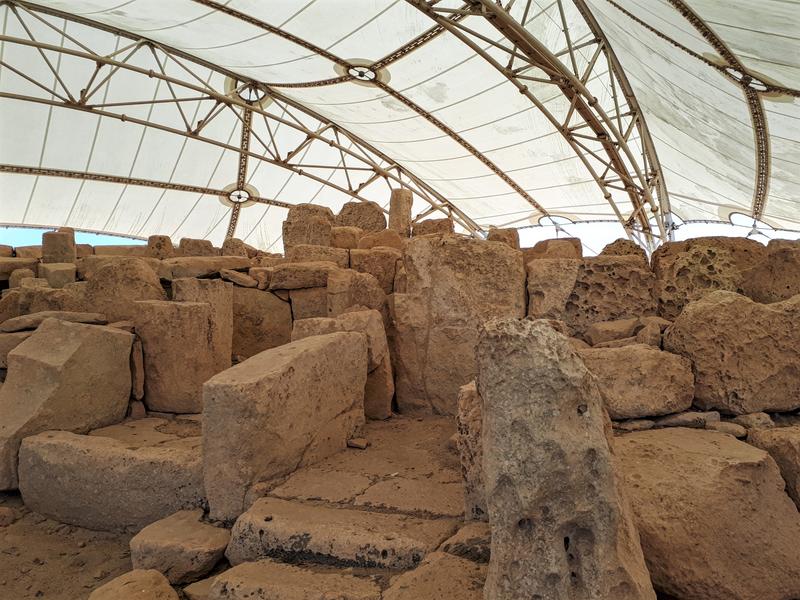 One of the unique features of the site, which is UNESCO World Heritage listed, is that the temples were created exactly to align with the rising sun at the equinoxes.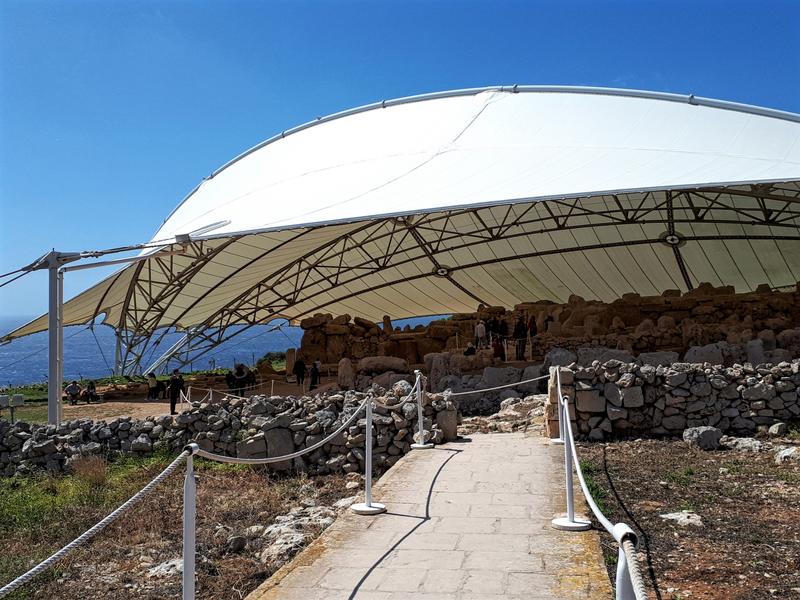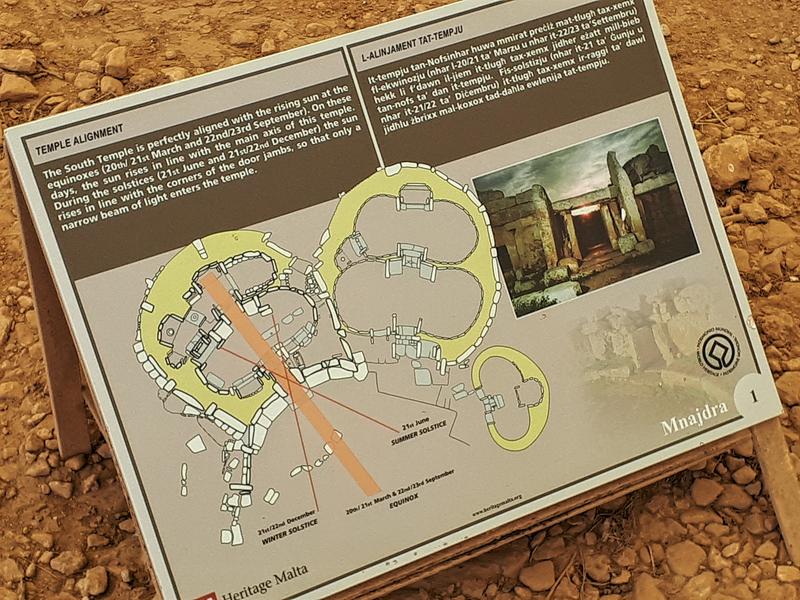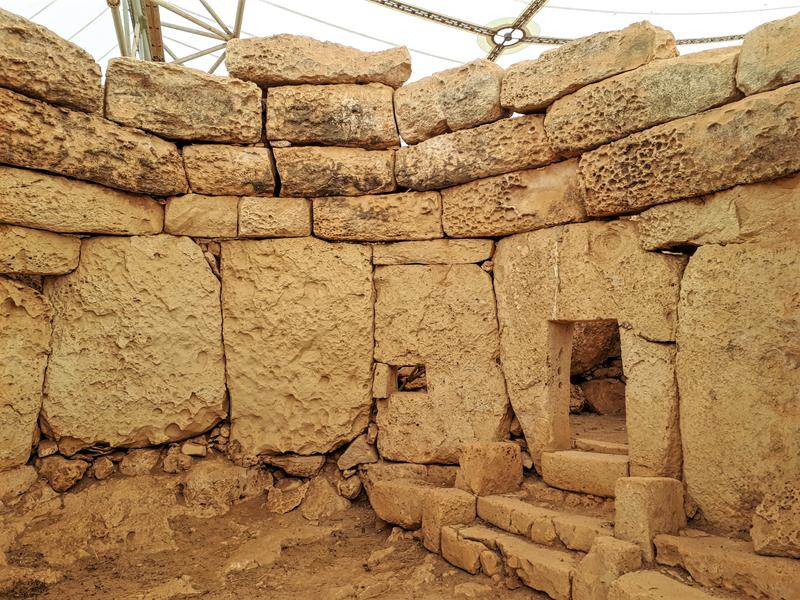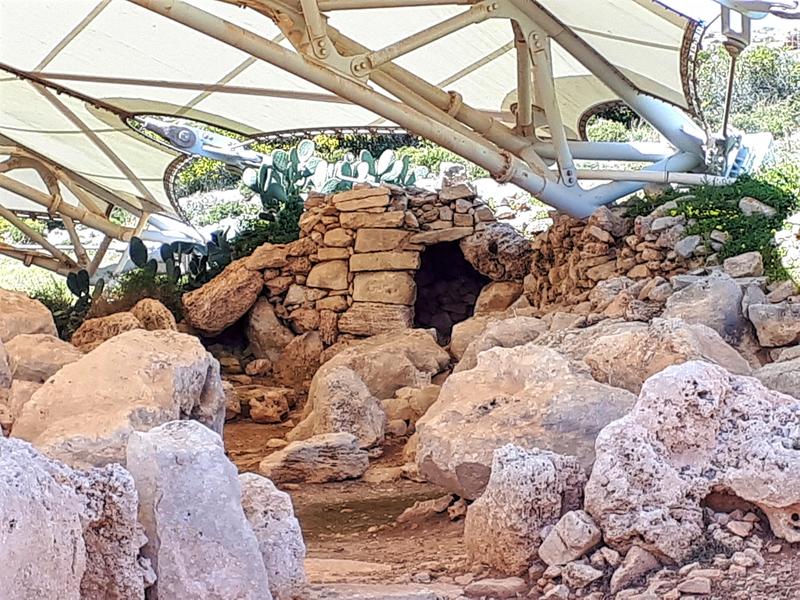 There are also some cool Medieval watch towers around the site where you can walk to.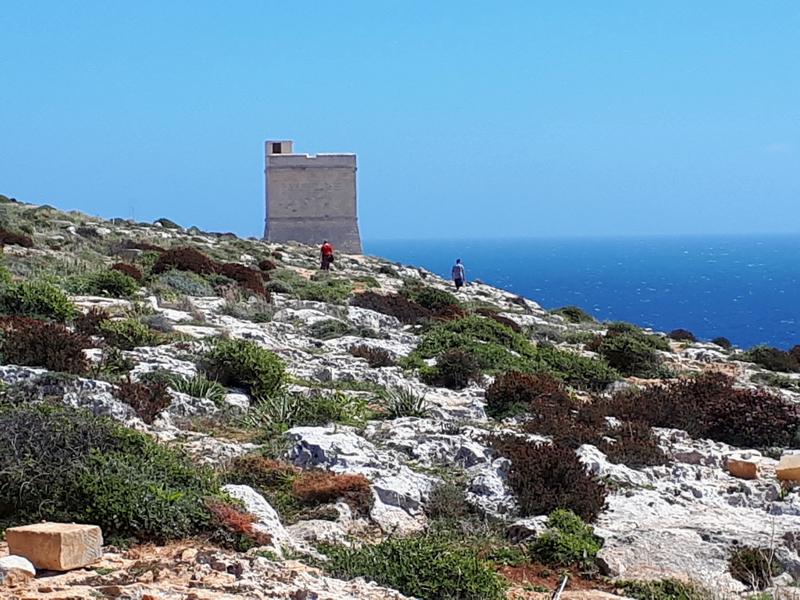 The museum was small but enjoyable as everything was neatly explained and detailed. I would certainly recommend the site to everyone with an interest in ancient history.
Sep 19, 18, 12:16 pm
FlyerTalk Evangelist
Join Date: Mar 2010
Location: JER
Programs: BA Gold/OWE, several MUCCI, and assorted Pensions!
Posts: 28,817
Yes, we visited Goza
many
years ago. While it was nice, we never felt the desire to go again. But my son and his family go there every year, sharing a villa with friends. Different circumstances, of course!
There are bits of the Maltese islands to suit all tastes, but the City of Valletta does it for us at our age! And other countries/places too!