Alaska Airlines' Milk Run – SEA-KTN-WRG-PSG-JNU & unexpected JNU-SIT-KTN-SEA
Jun 20, 17, 7:29 pm
Join Date: Oct 1999
Location: New York
Posts: 6,563
Alaska Airlines' Milk Run – SEA-KTN-WRG-PSG-JNU & unexpected JNU-SIT-KTN-SEA
---
Alaska Airlines' Milk Run – SEA-KTN-WRG-PSG-JNU & unexpected JNU-SIT-KTN-SEA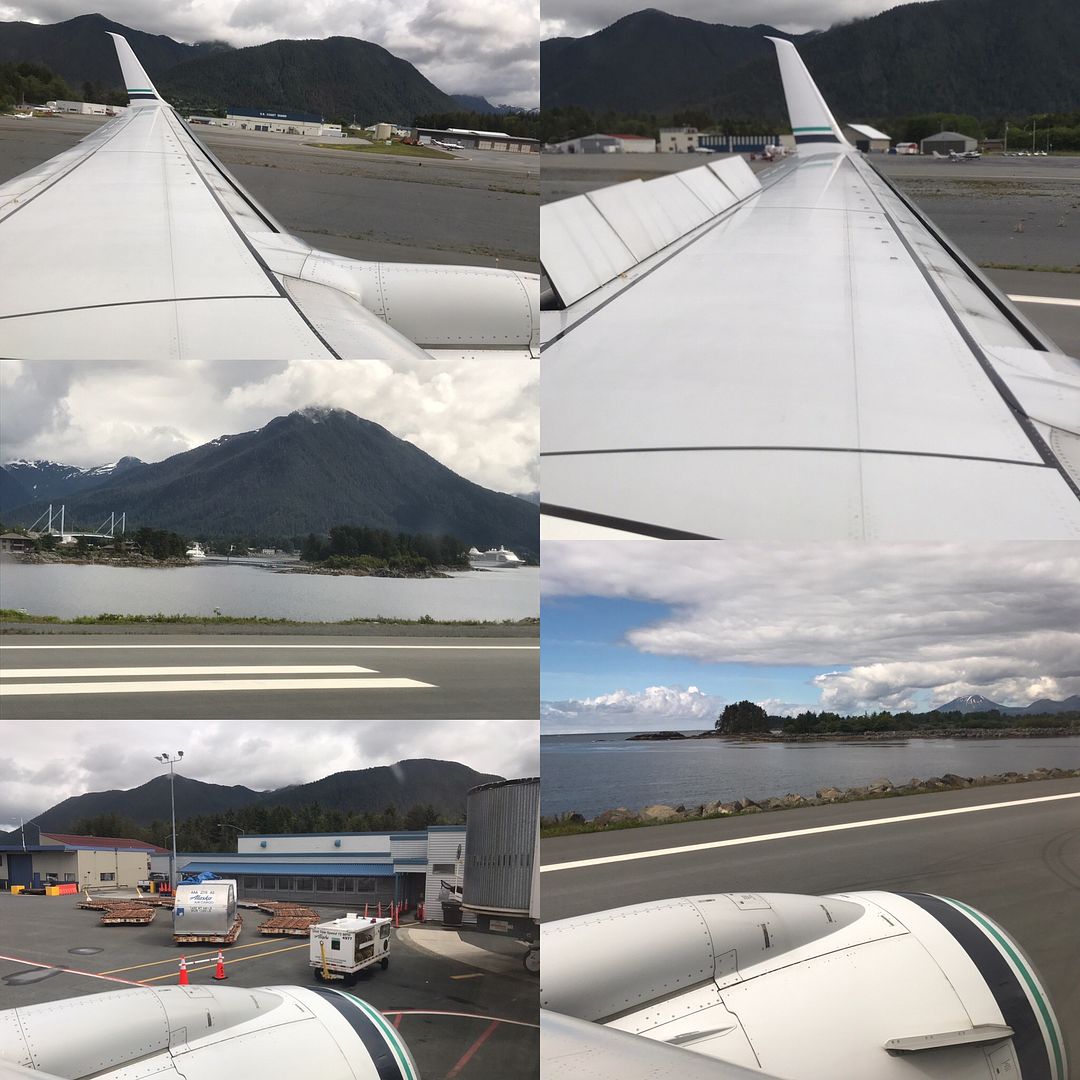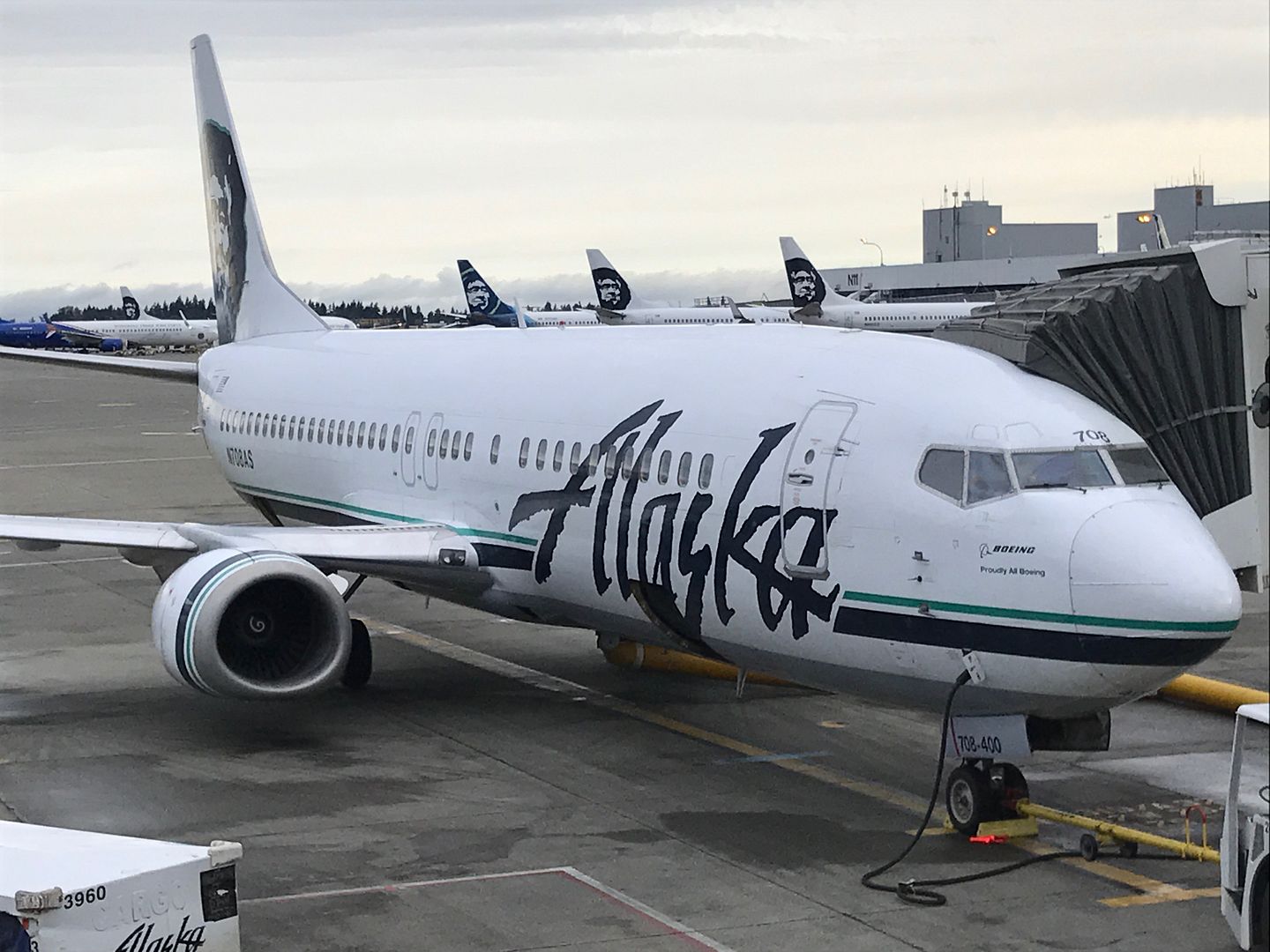 This is my second Alaska Airlines' Milk Run report. Since I have become a MVP Gold again (thanks to VX merger), I decide to fly the Milk Run again. I flew the ANC-Cordova-Yakutat-Juneau a few years ago, and I wrote a report back then. Many years later, I just want to follow up with the southbound Milk Run. This time I started from Seattle, and my overnight spot was Juneau, which is a quaint little town. I actually enjoyed my 24 hours overnight and next time I might stay a day or more just to visit a few popular spots. Anyway, service wise… it was pretty similar except there were less snacks. There is also streaming entertainment available now. I am not going to write much but let the scenery speaks.
Full Album:
http://s1213.photobucket.com/user/Ca...ilkRunJune2017
AS 65 SEA-KTN Lv0725 Arr0834 Boeing 737-400 N708AS
N708AS getting ready for the Milk Run after arriving from Spokane… the plane arrived early but ground operation was a bit slow though.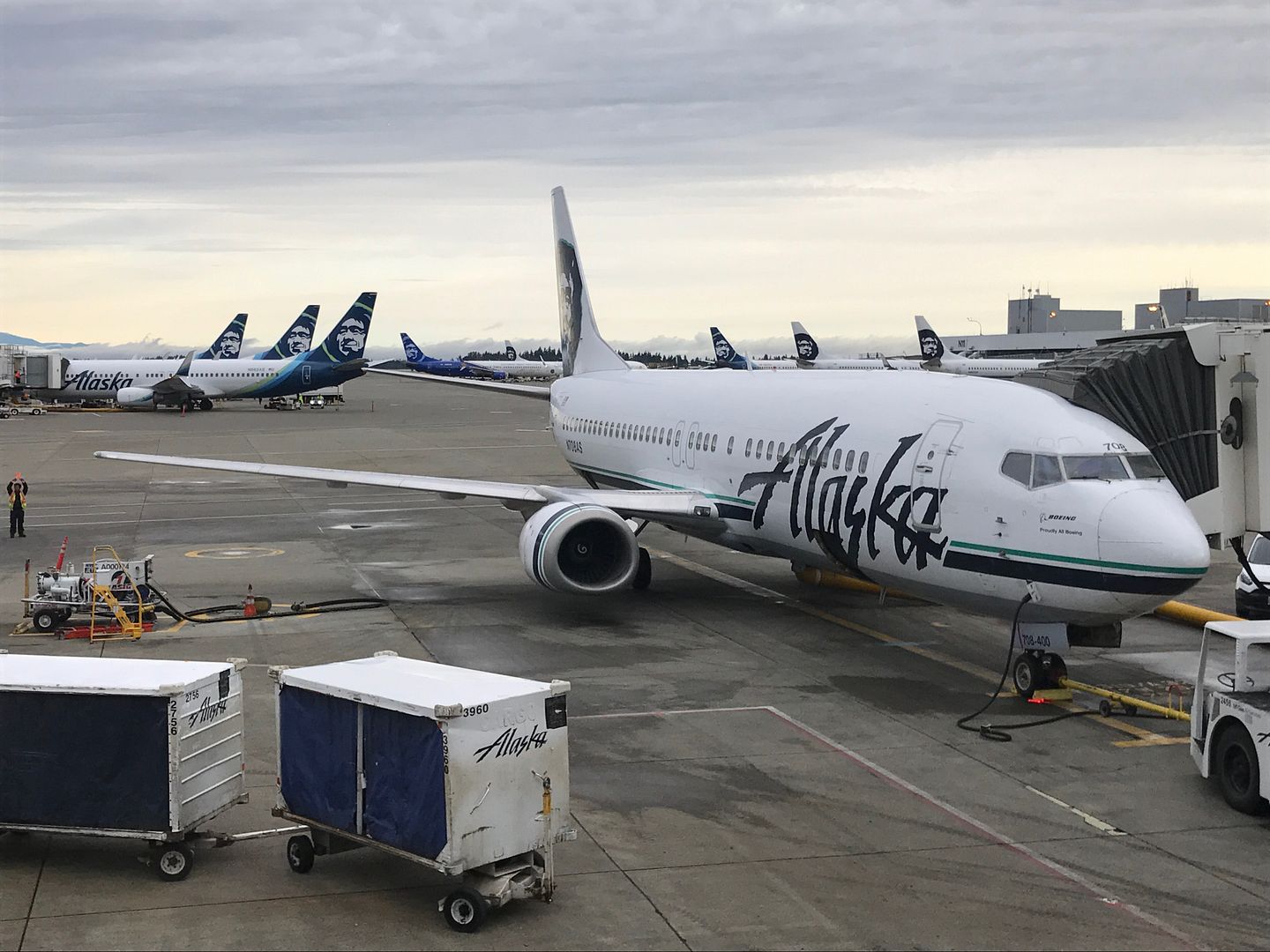 A long day ahead
Boarding began at 6:45am and it was going to be a full flight heading to Ketchikan with lots of workers heading to work, as well as families visiting their family in Alaska.
Updated cabin
My seat 11F – I could not get any exit row seat or bulkhead row this morning. Upgrade was of course near impossible now.
Legroom not bad though – one of the few perks, such as better seat pitch when flying a Classic plane these days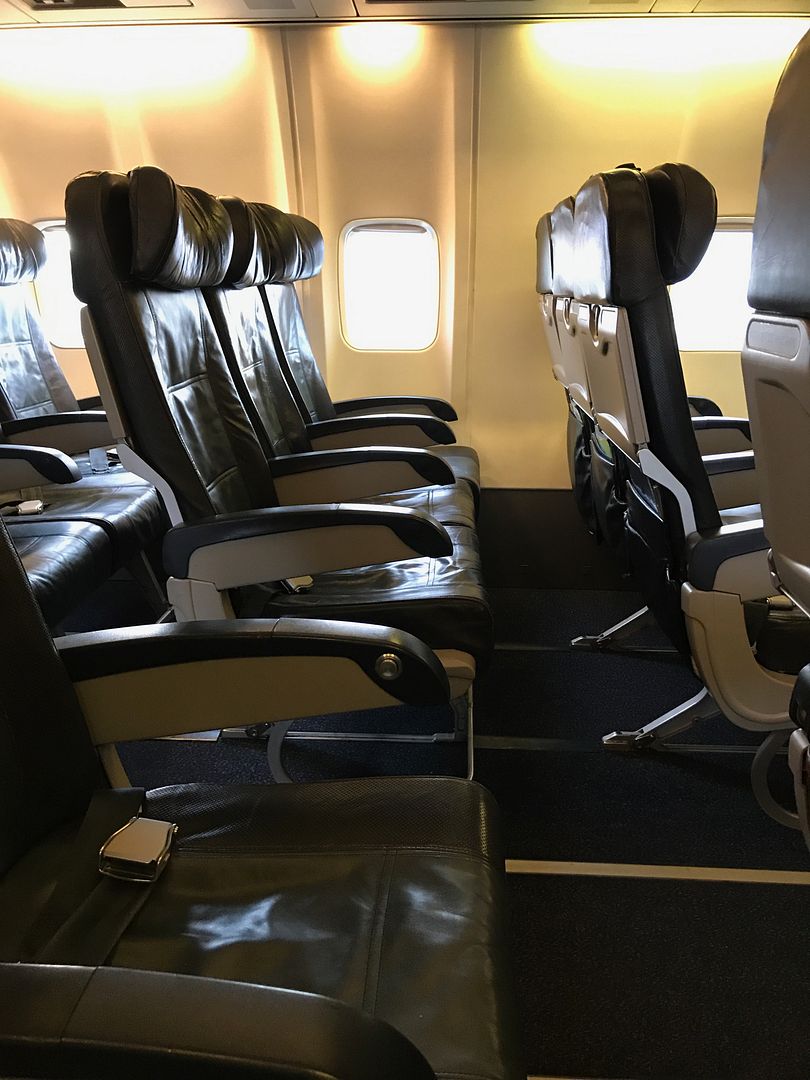 Despite the door was closed at 7:20am five minutes early, there were issues in loading the bags.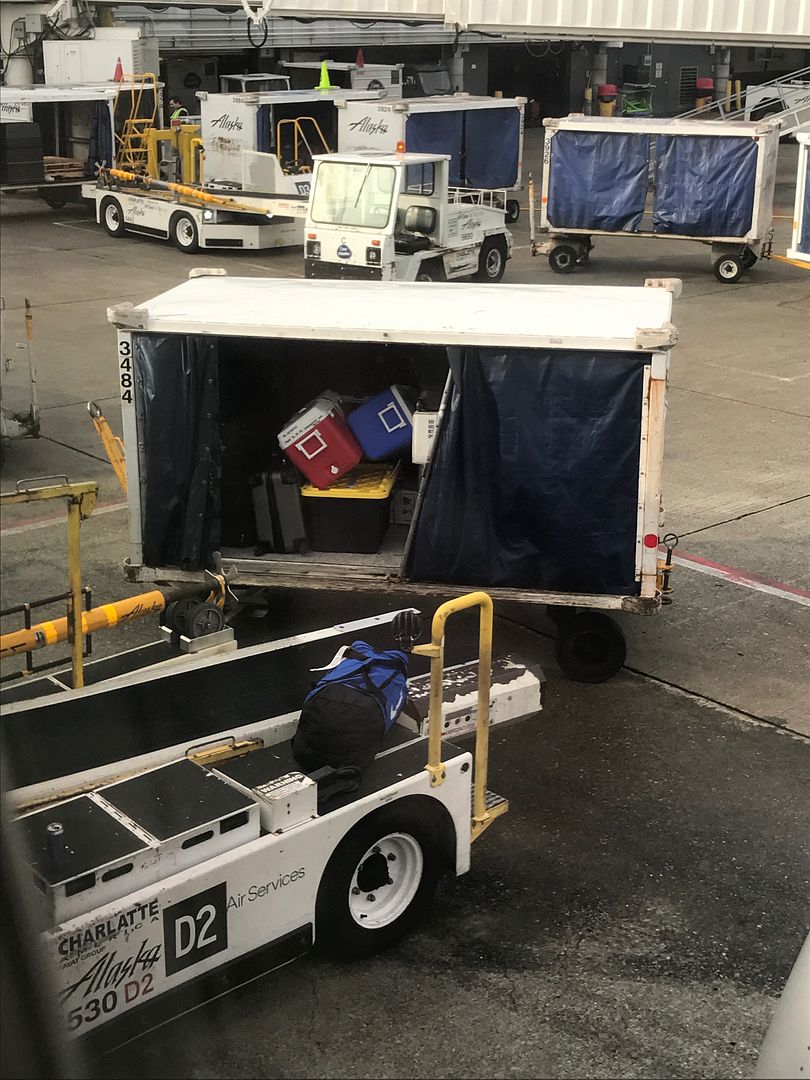 They eventually finished loading the bags and we finally pushed back at 8:03am.
We took off from R/W16L at 8:26am for our first leg to Ketchikan, which took an hour and forty-three minutes this morning with a cruising altitude of 32,000ft.
Some sign of the age of the plane
Since this is the longest leg of the Milk Run (the second longest leg from Juneau to Anchorage, which also features a full beverage service), there is a full beverage service with Biscoff cookies, and then there is also a full Buy on board service. However, there is no hot meals offered. I got a Northwest Deli Pack, as I knew that I won't get any chance to get real food till I would be in downtown Juneau.
Over the Canadian Rockies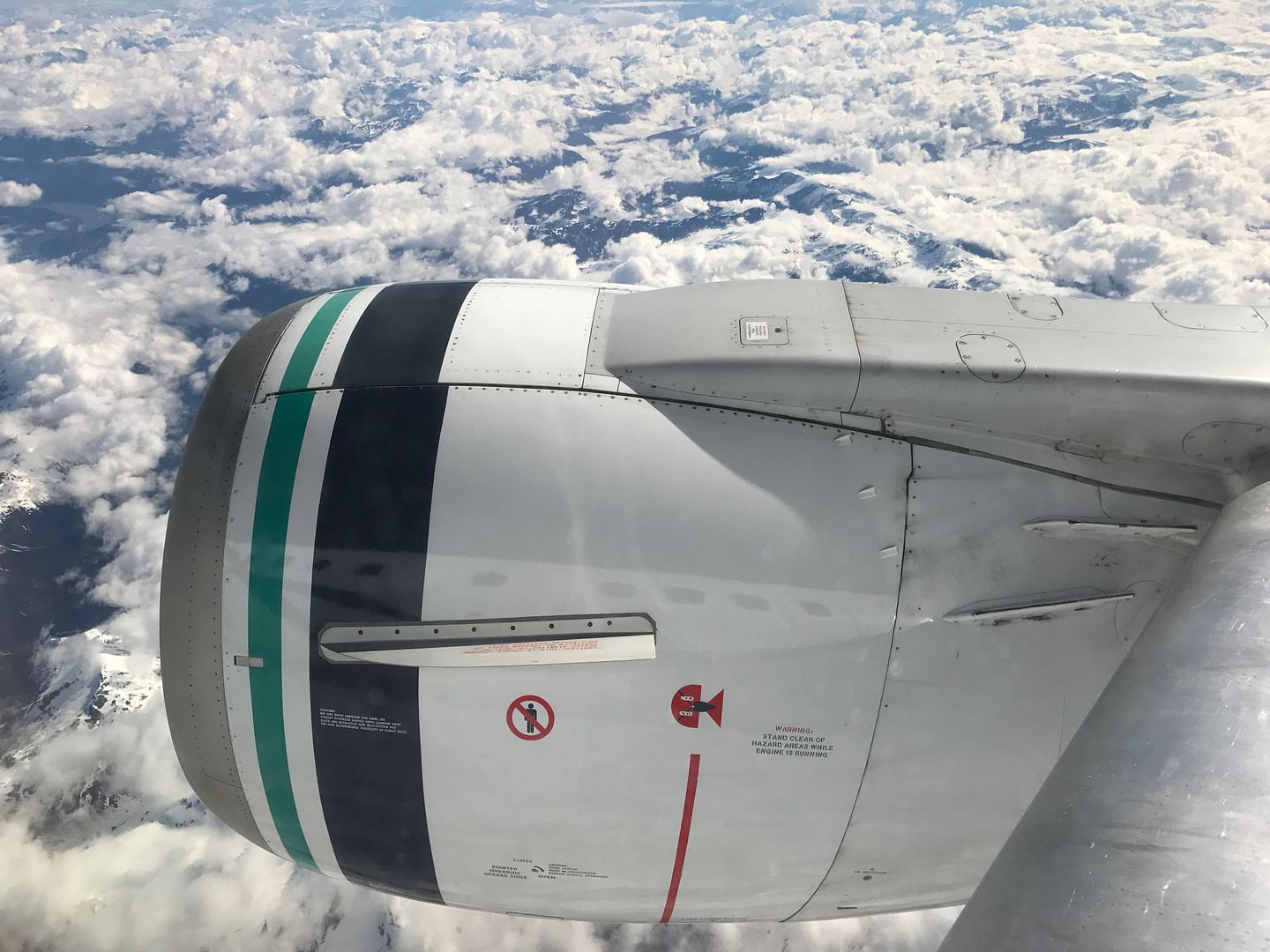 Descent into Ketchikan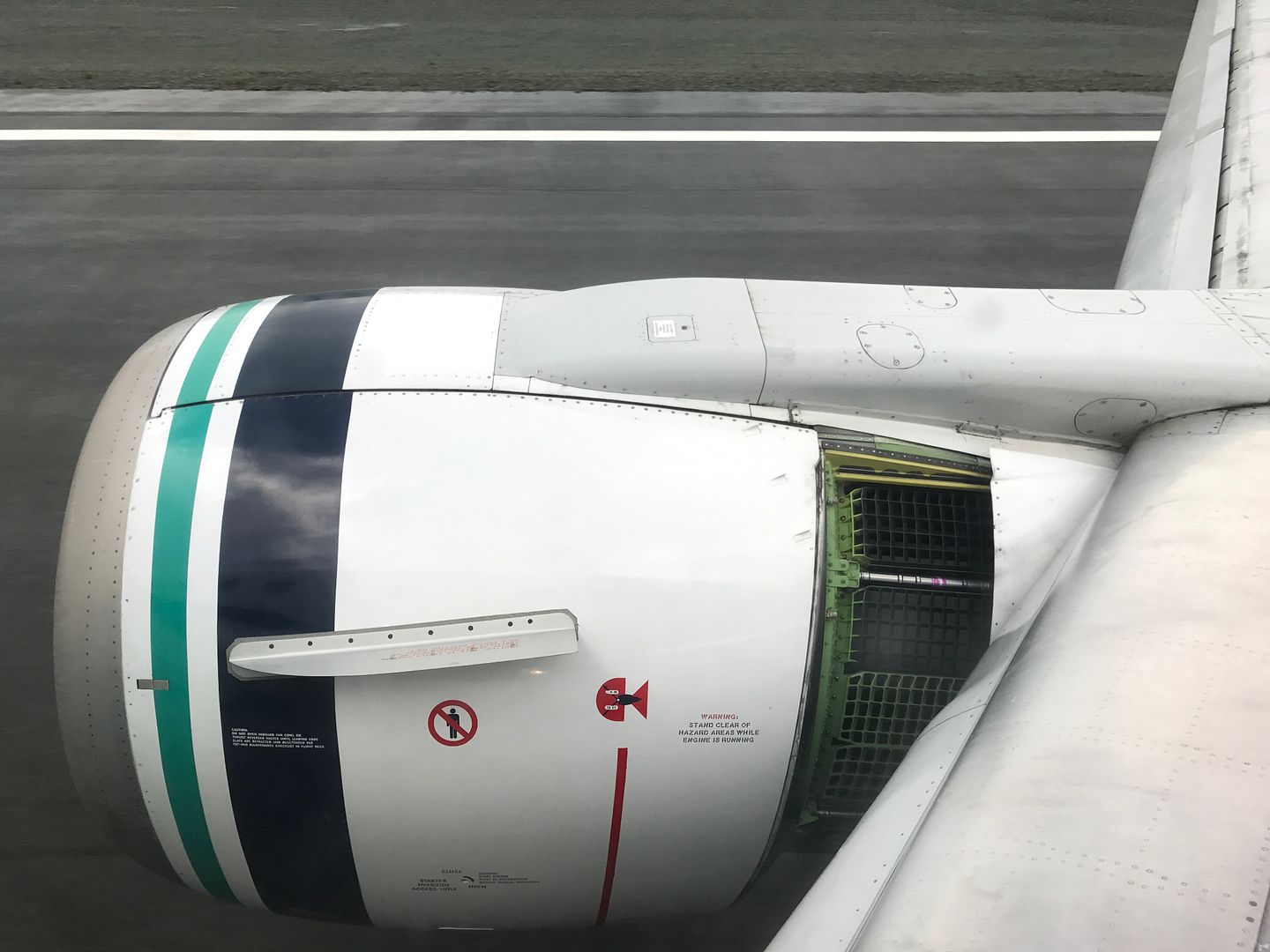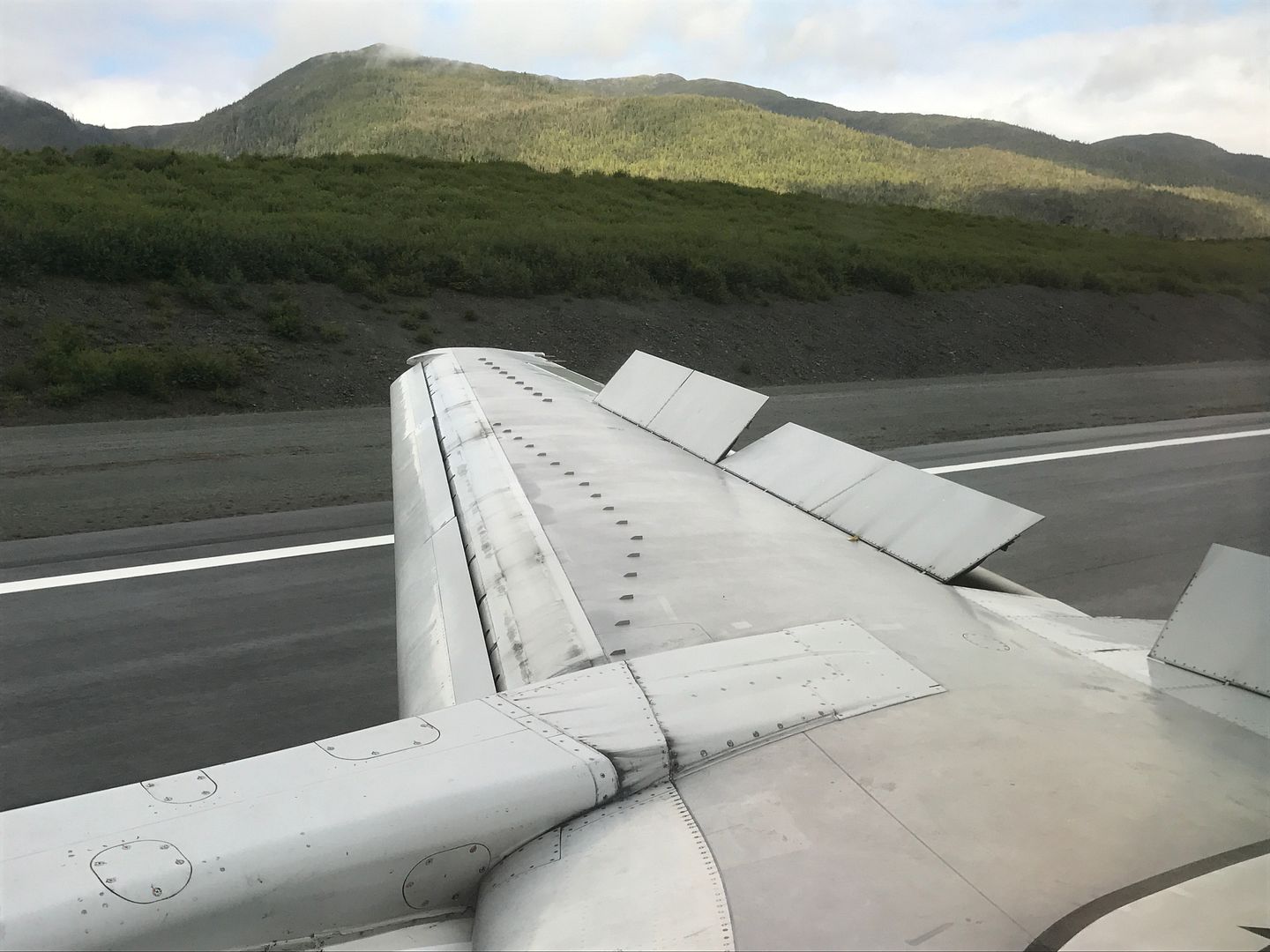 We landed on R/W10 at 9:09am, as Alaska is an hour behind from the West Coast.
Ketchikan airport terminal
This poor Alaska Boeing 737-400 Combi had to wait in the tarmac because of our delayed departure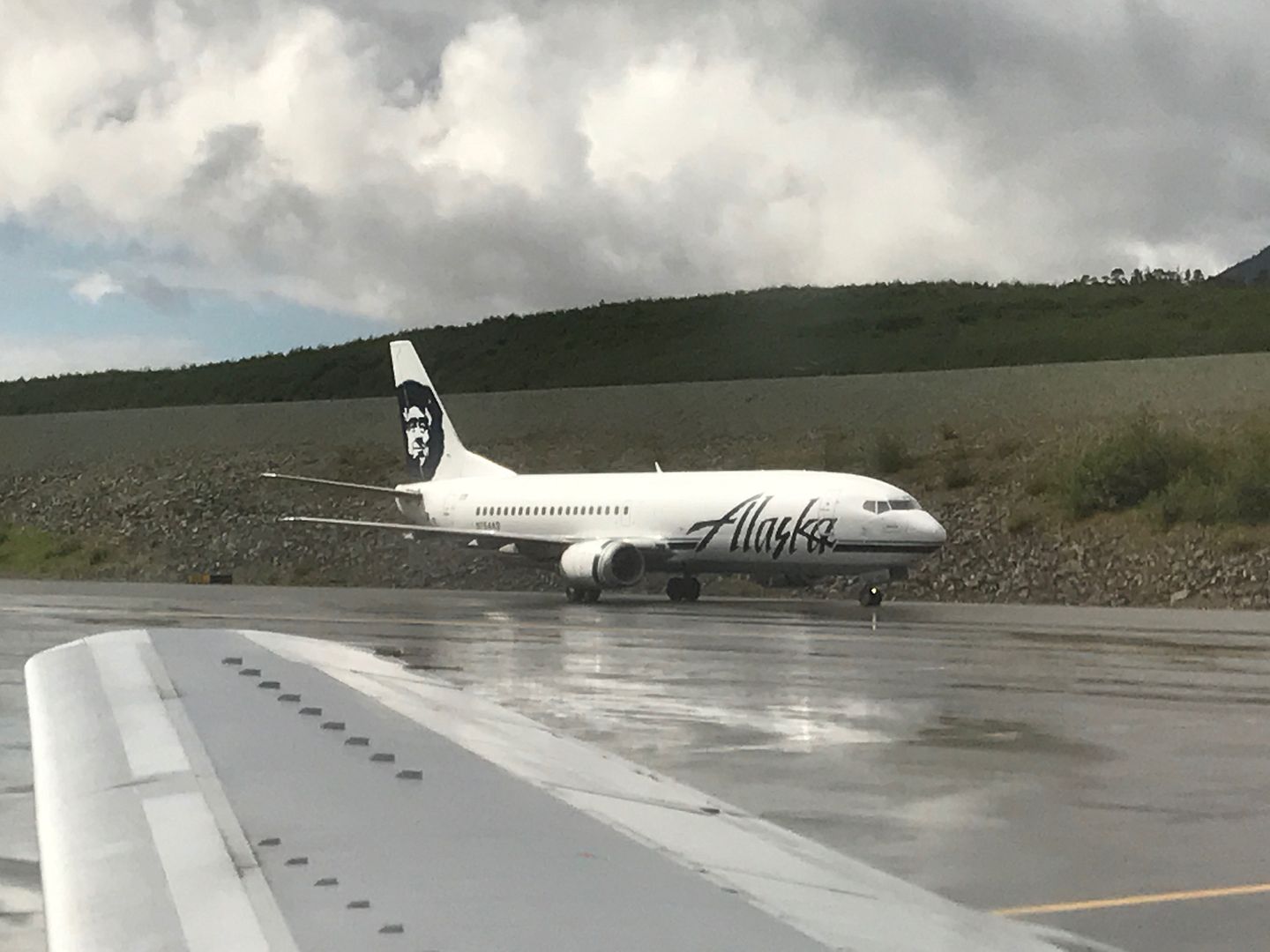 AS 65 KTN-WRG Lv0924 arr1000
Boarding began at 9:32am and door was closed in ten minutes. We took off from R/W29 at 9:53am for a short twenty-two minutes flight to Wrangell. We stayed at 16,000ft briefly before descending again. There was no cabin service.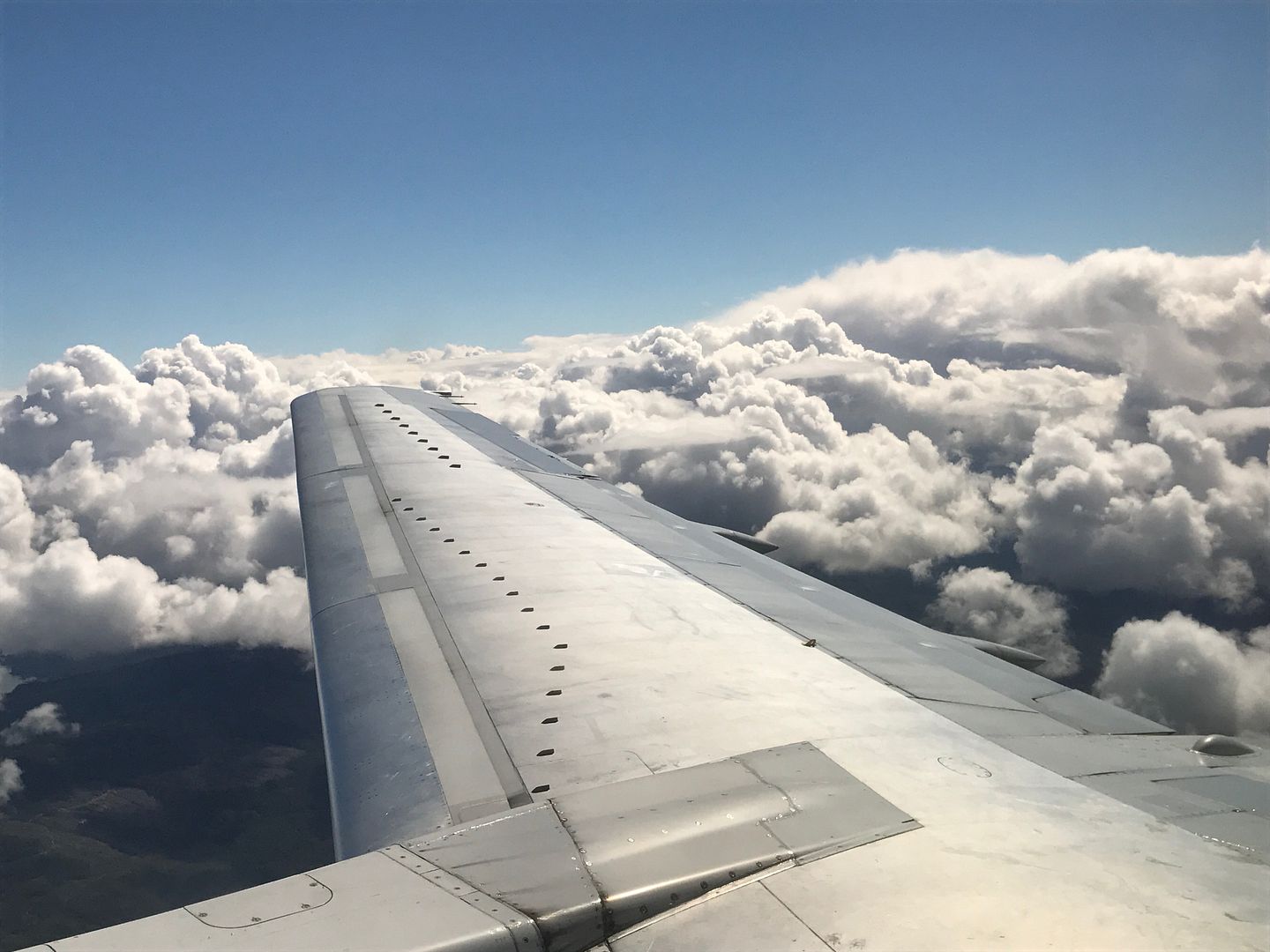 We landed at Wrangell's R/W10 at 10:15am.
Wrangell's terminal building
After the arriving passengers left the plane, the F/As made a quick water and OJ run, as the next segment would be even shorter.
Aft part of the cabin
Still pretty full
AS 65 WRG-PSG Lv1051 Arr1109
This is the shortest leg of the Milk Run, and we had caught up with our delay as of this point.
Boarding began at 10:30am and door was closed at 10:40am. We pushed back five minutes later.
We took off from R/W28 at 10:48am. The flight lasted eight minutes and we barely stayed at 6,000ft.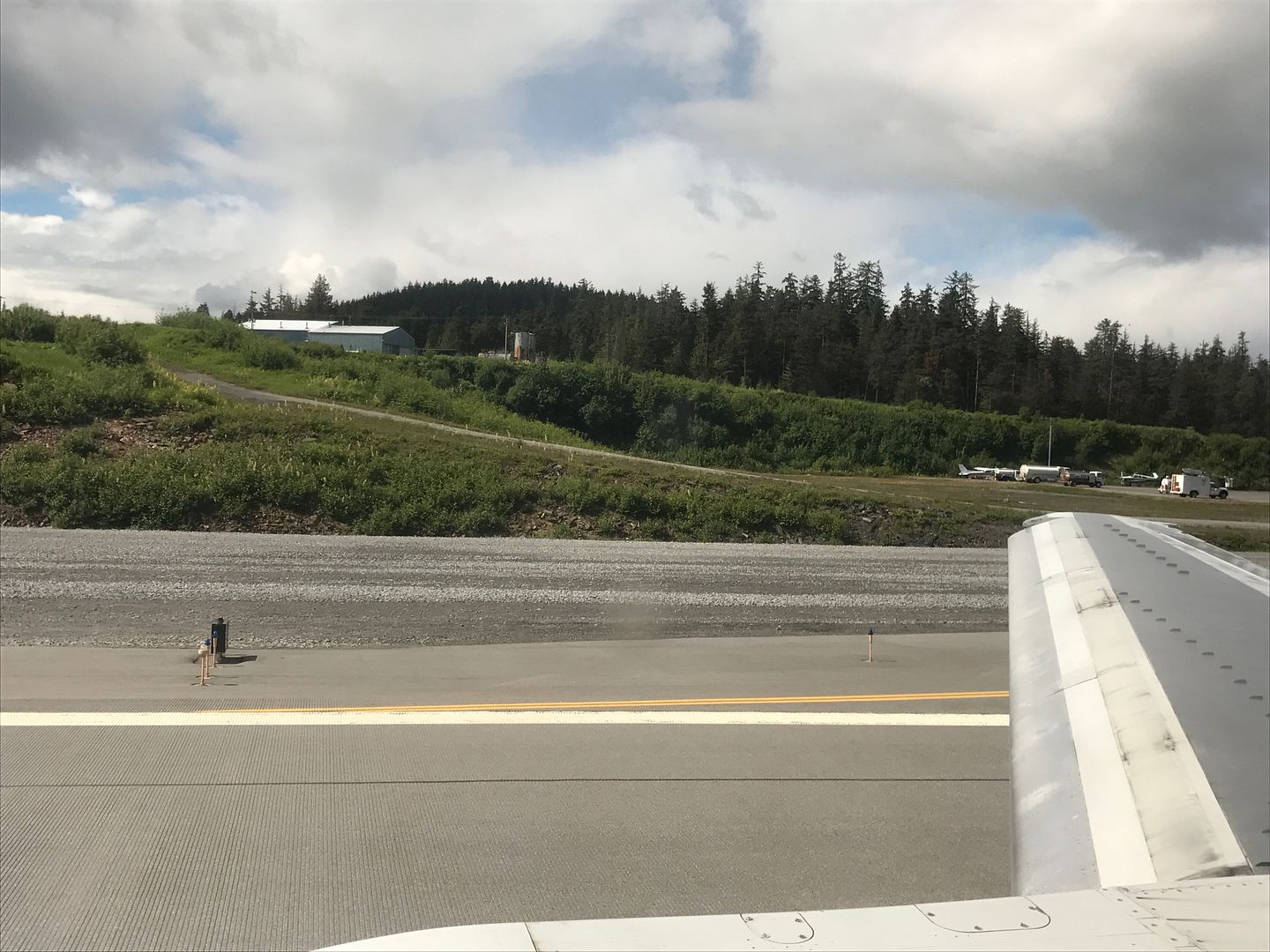 Descent already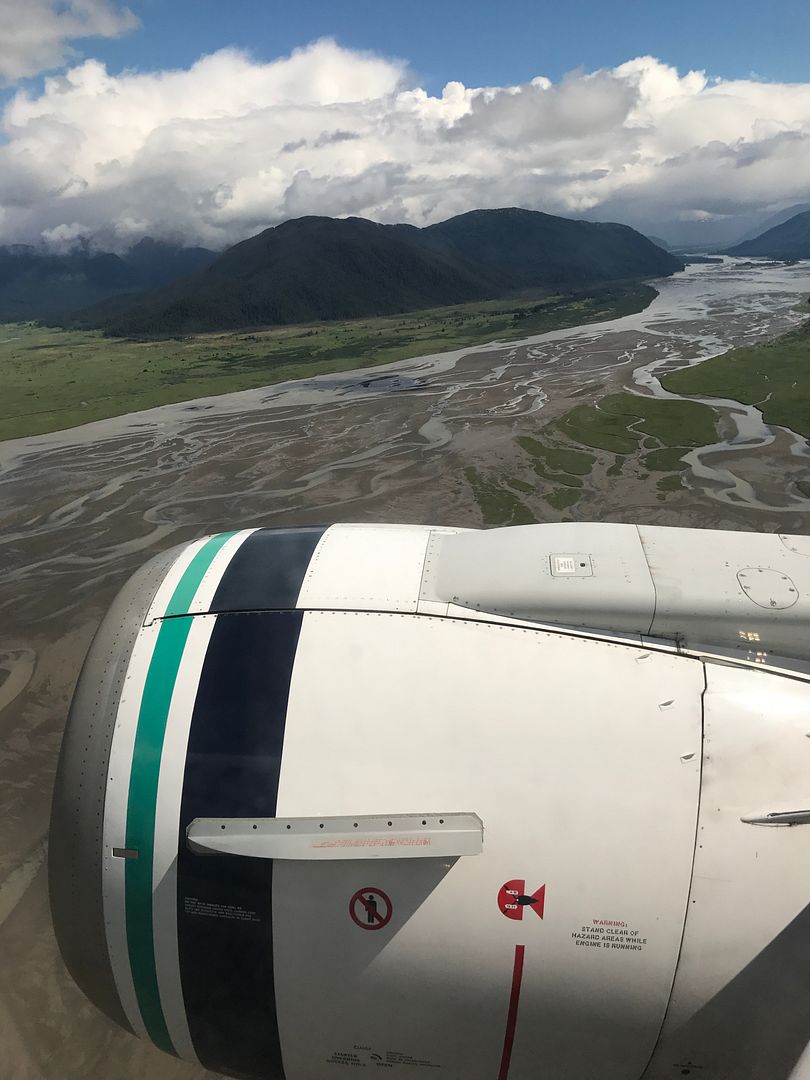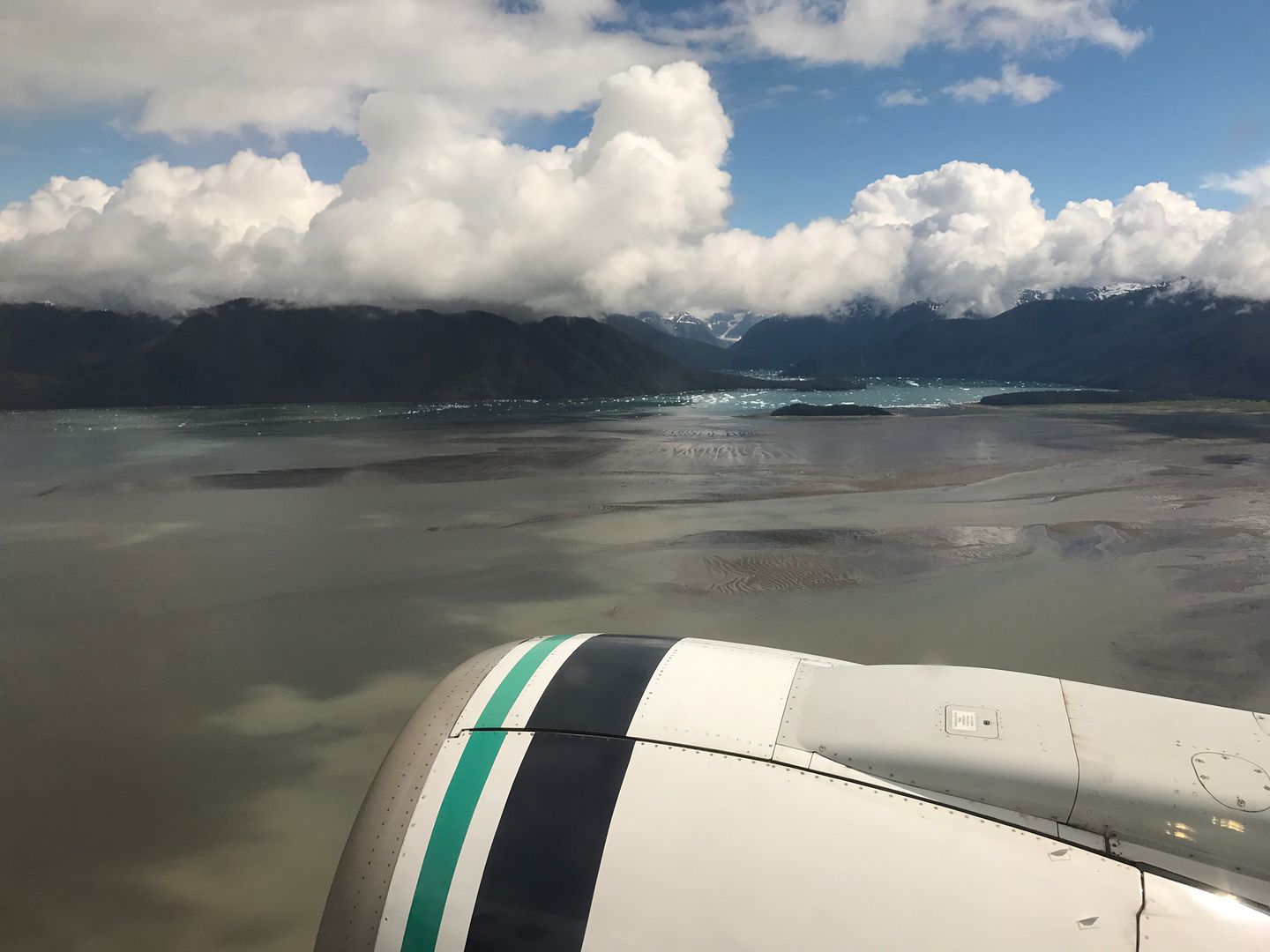 We landed on R/W23 at 10:56am.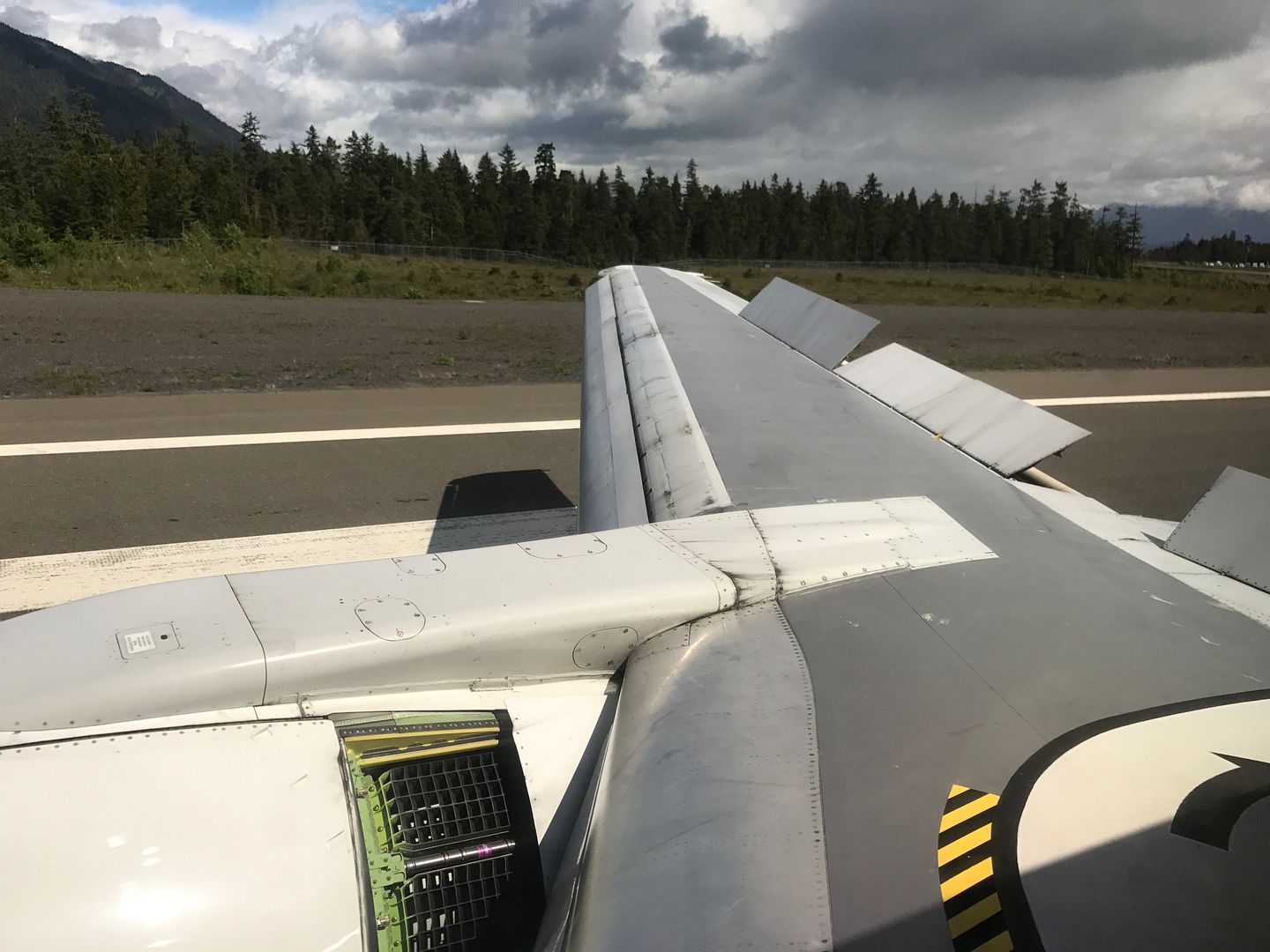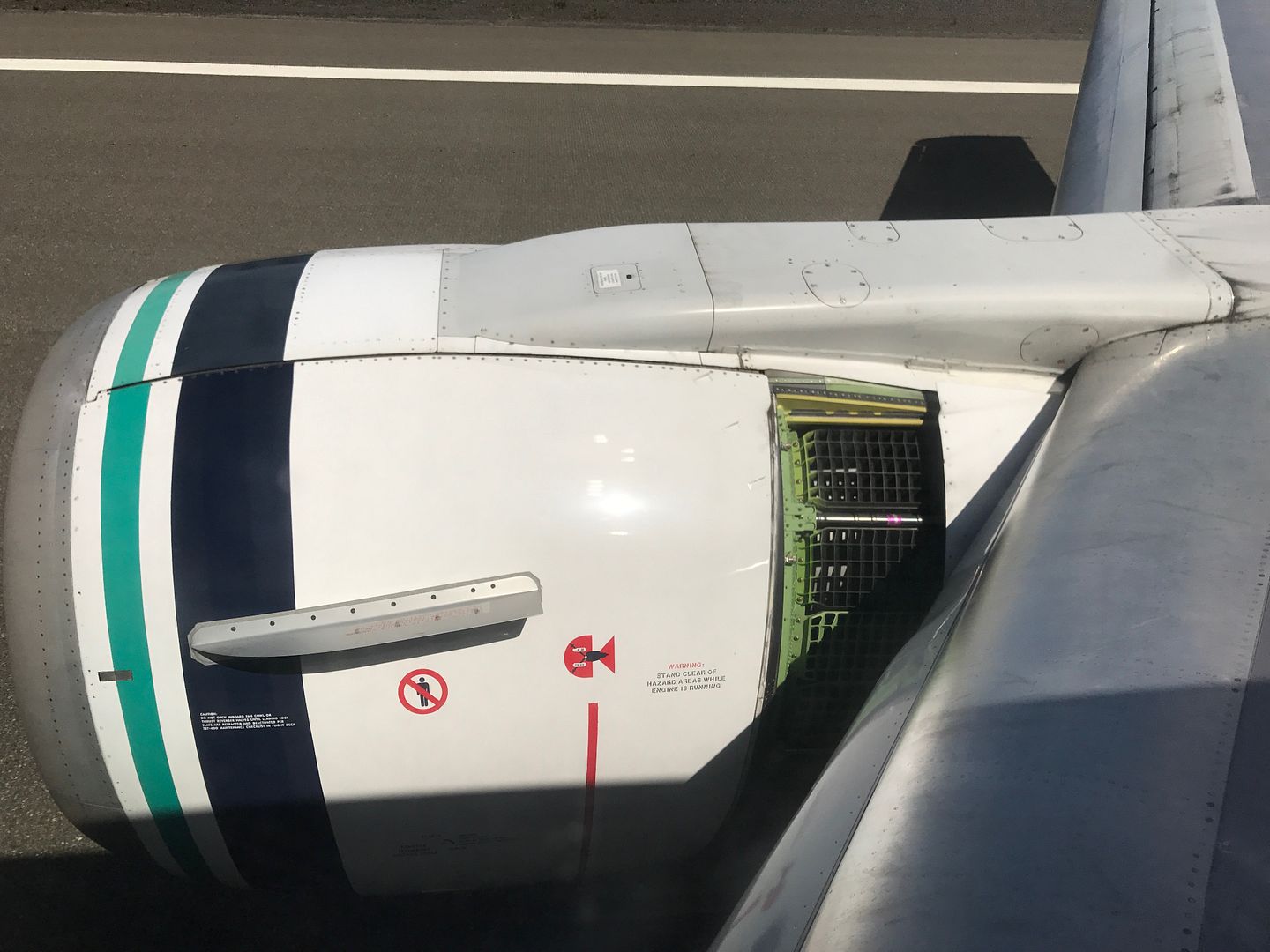 Petersburg James A. Johnson Airport – terminal building
The layover was very brief again and the F/A came by with more juice and water.
AS 65 PRG-JNU Lv1200 Arr1237
This next segment would be full again, as many passengers boarded here at Petersburg.
It took more than thirty minutes to close the door. Door was closed at 11:48am and we pushed back at 11:55am.
We took off from R/W23 at 11:57am. Flying time was thirty-four minutes with a cruising altitude of 20,000ft.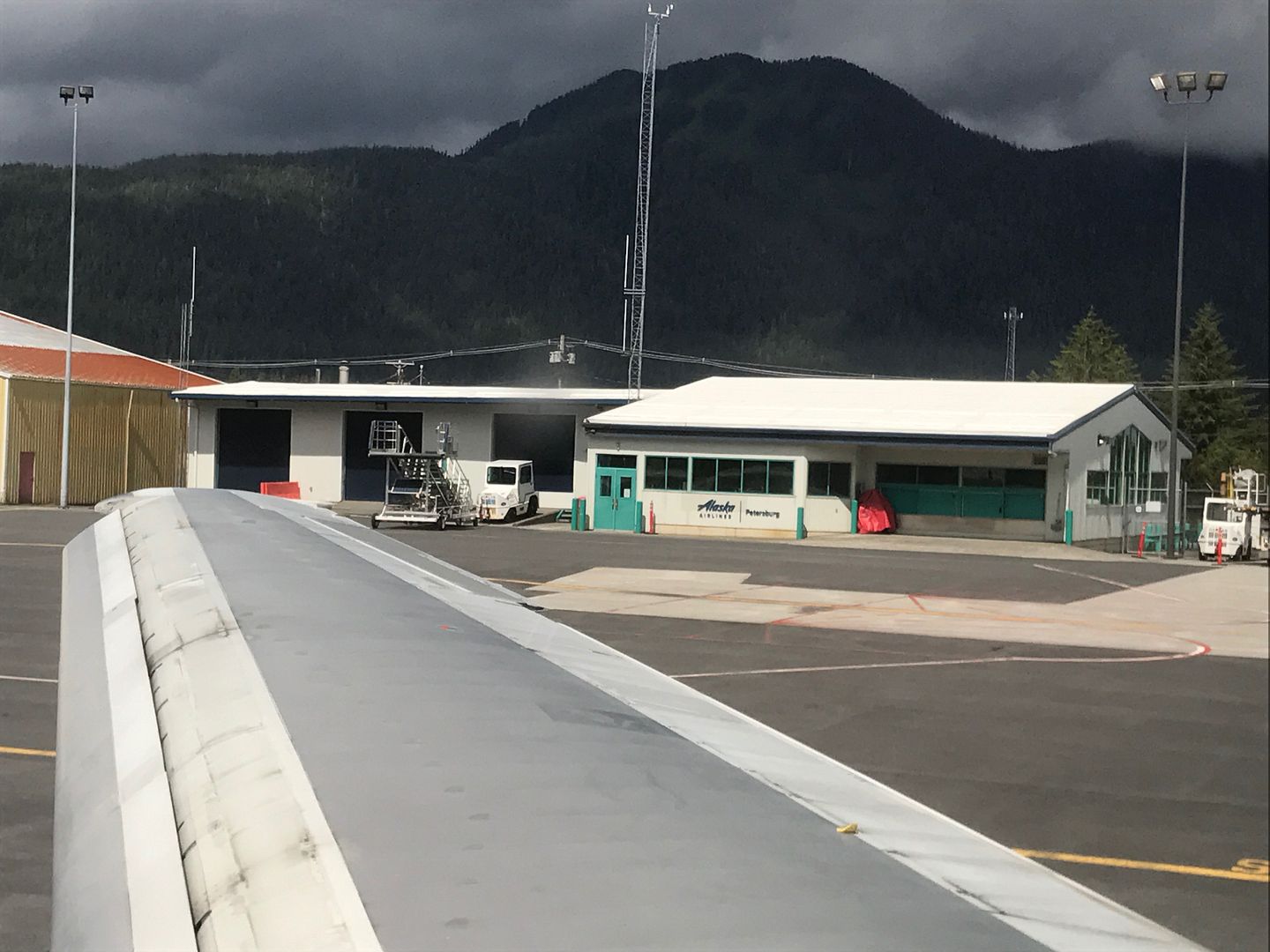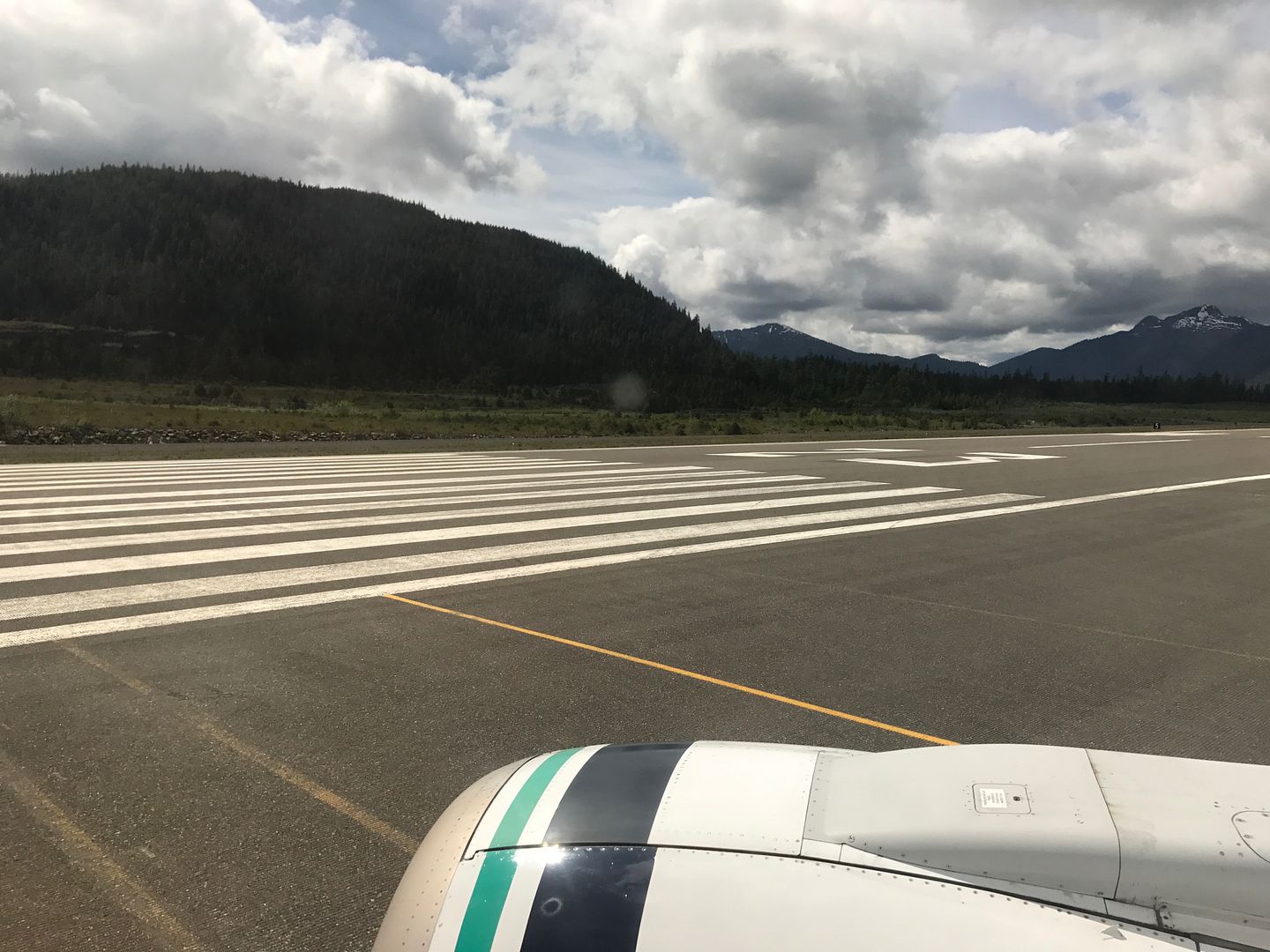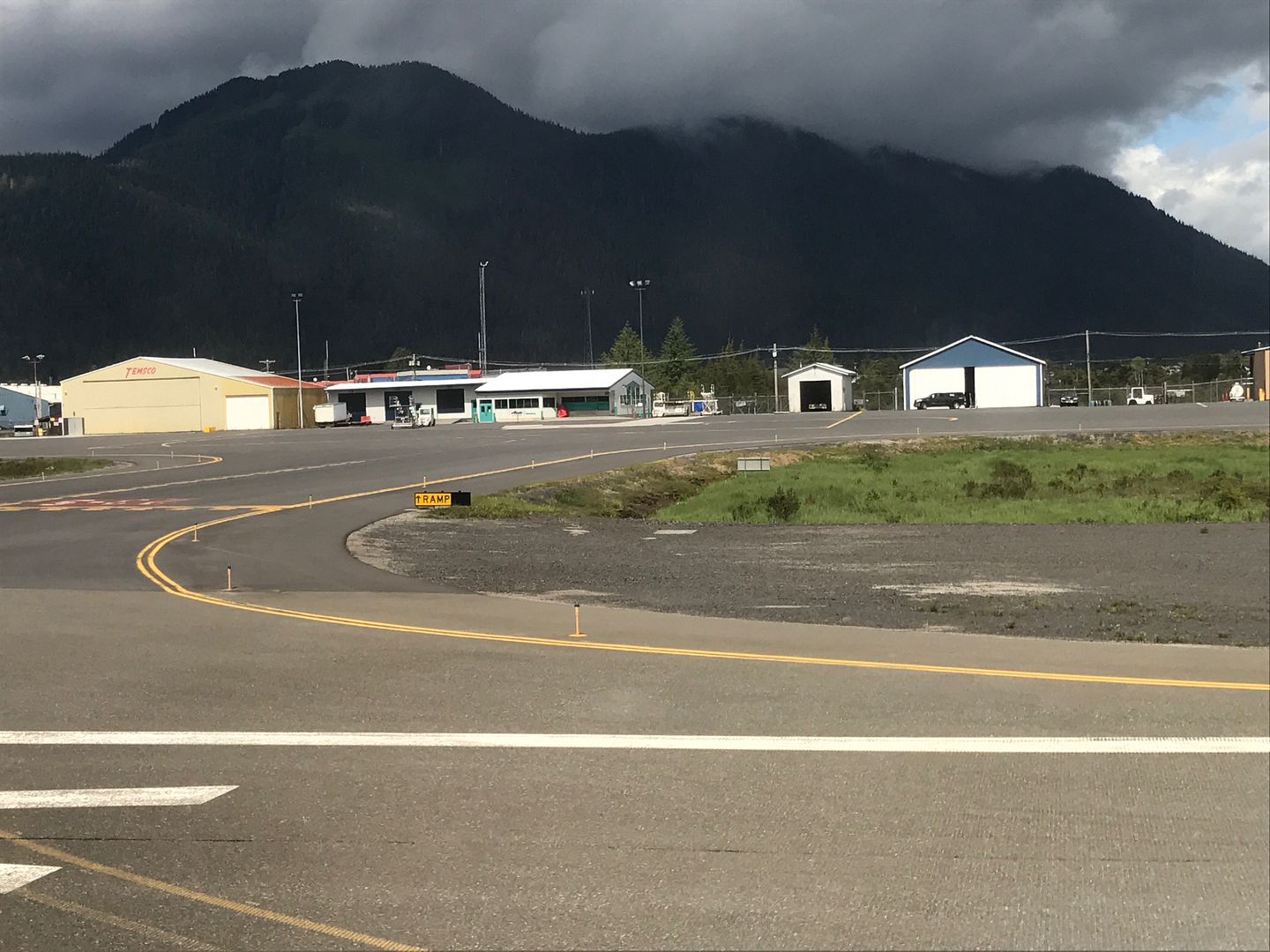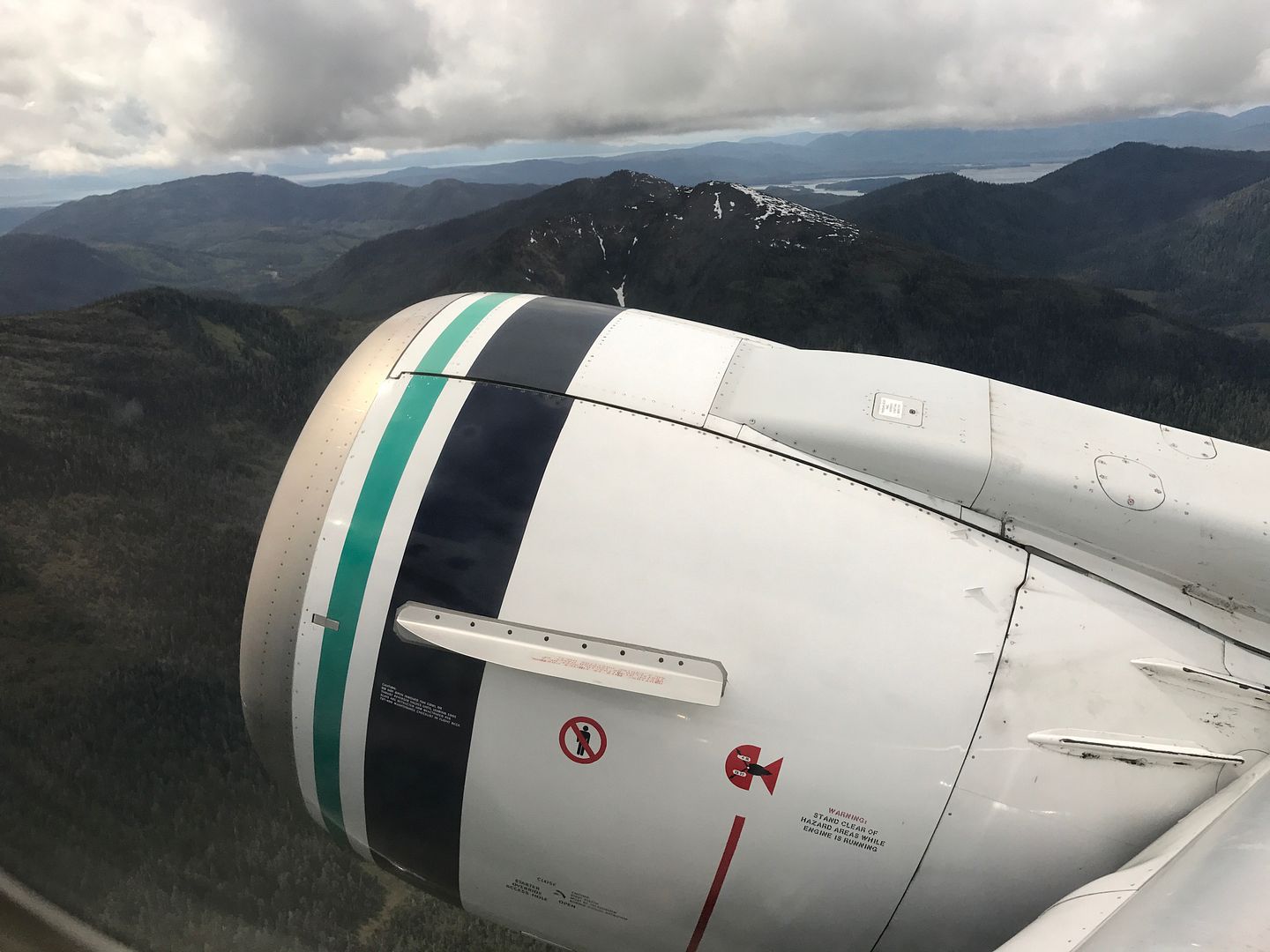 Water and juice were offered in main cabin (back then we got snacks too), and first class got a full beverage service.
Descending towards Juneau
We landed on R/W8 at 12:31pm.
Busier airport with almost all Alaska Airlines operation (Delta has a seasonal operation here!)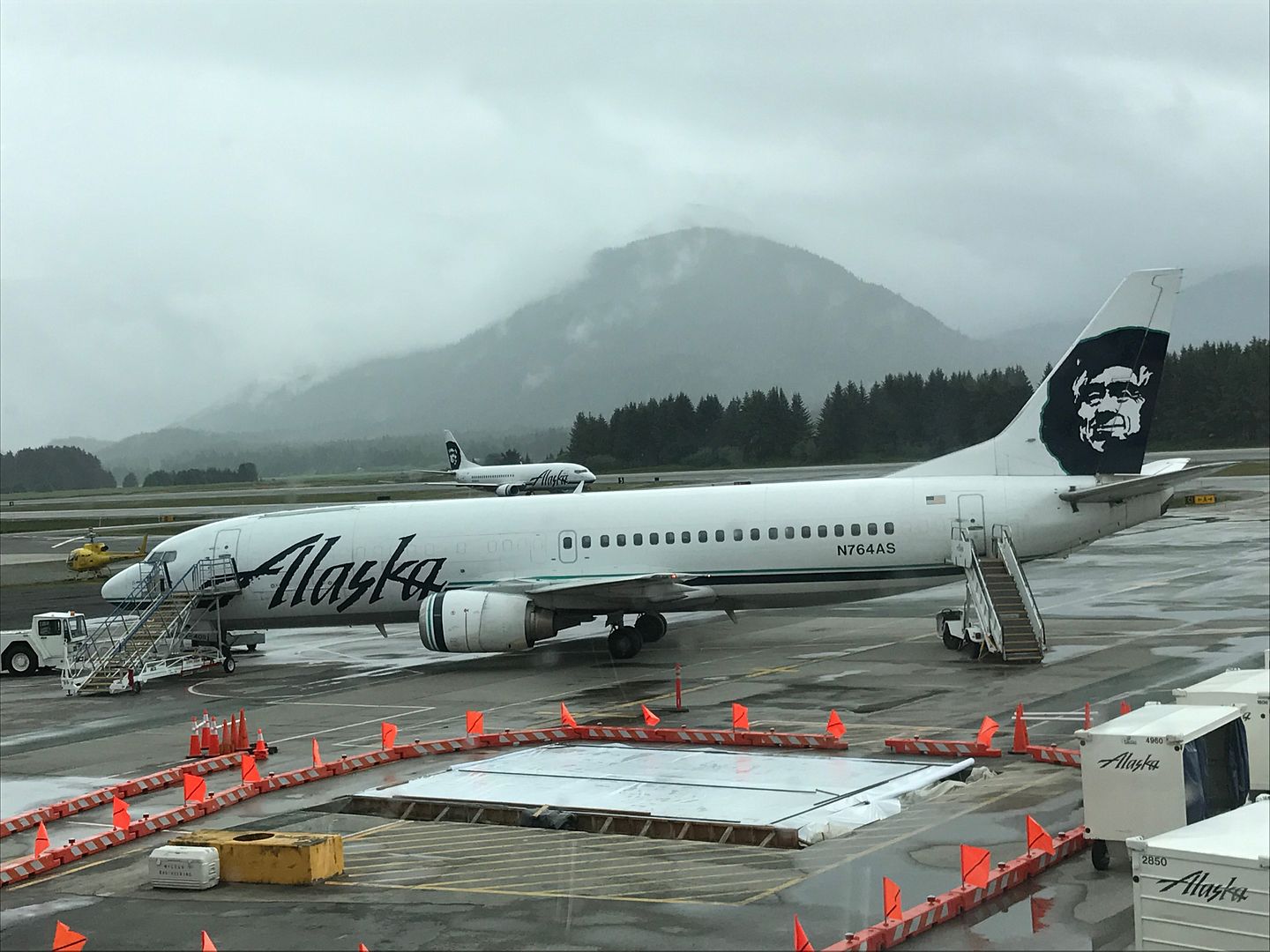 Thanks, N708AS for a safe ride into Juneau.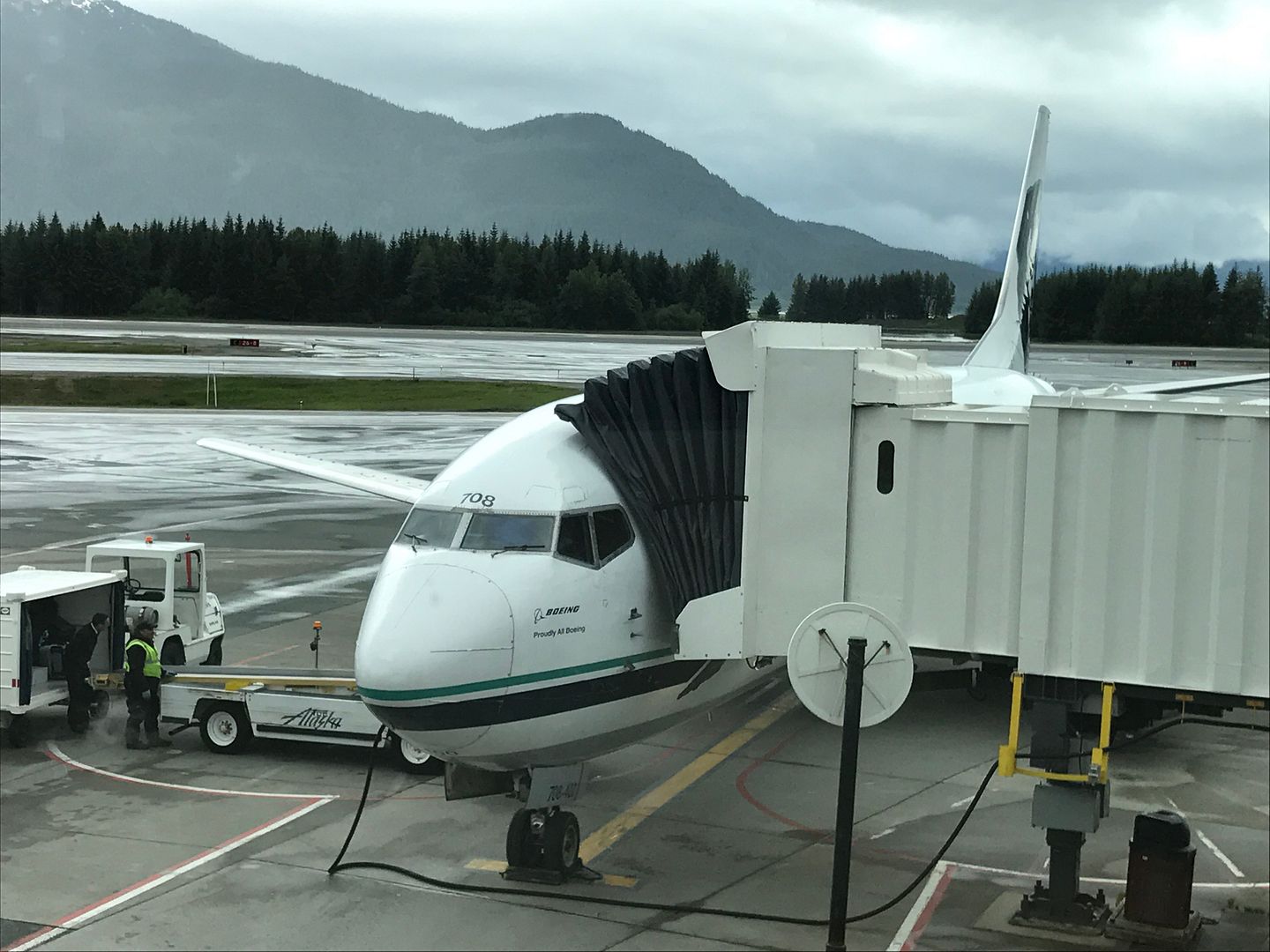 Some of you might wonder why I did not finish the whole Milk Run. It was because you could not buy a ticket (online for sure) all the way from Seattle to Anchorage. You can either fly from Seattle to Juneau, or Ketchikan to Anchorage. Same with the return. But the crews stayed on and flew all the way to Anchorage.
A really nice regional airport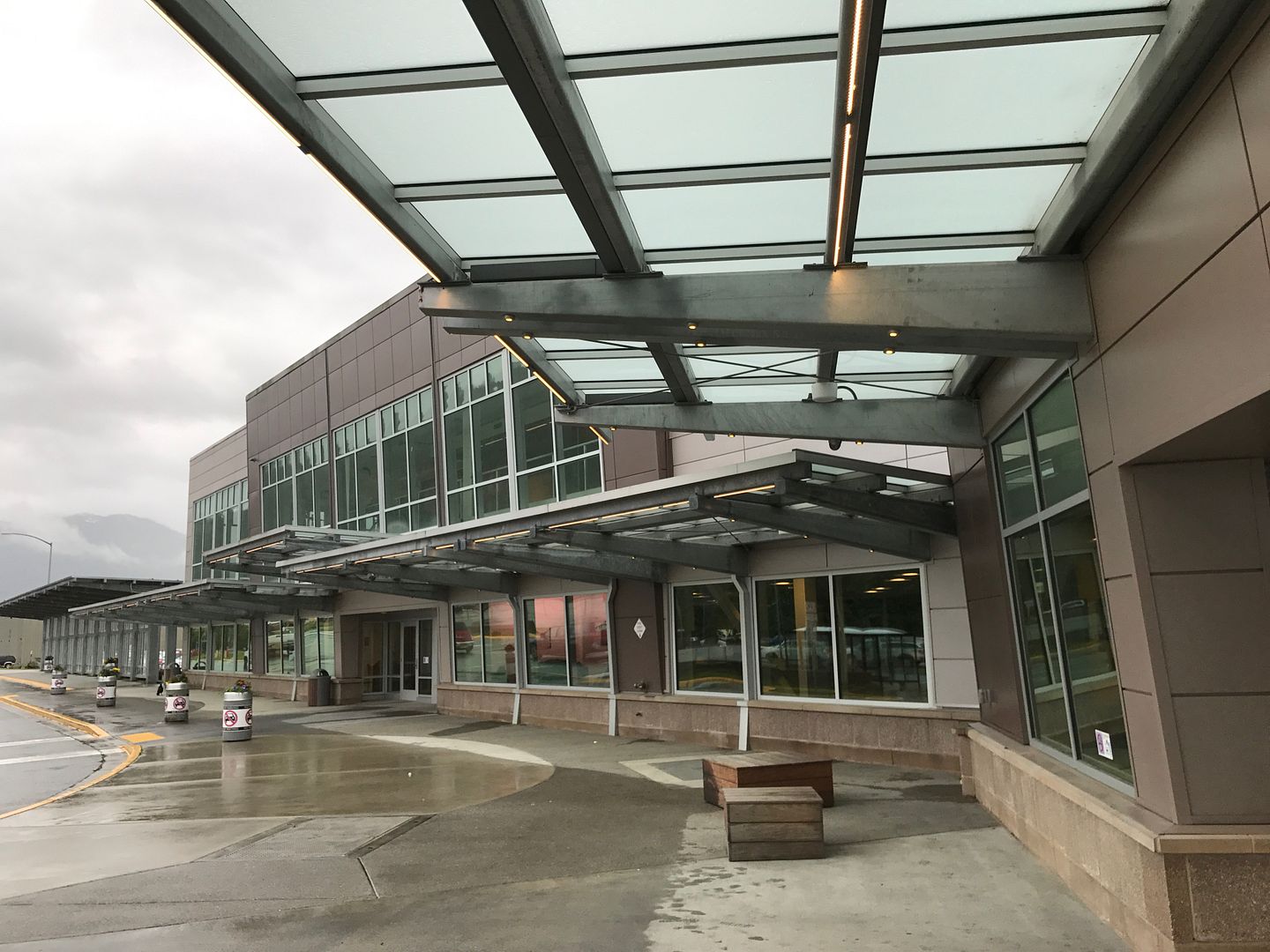 Downtown Juneau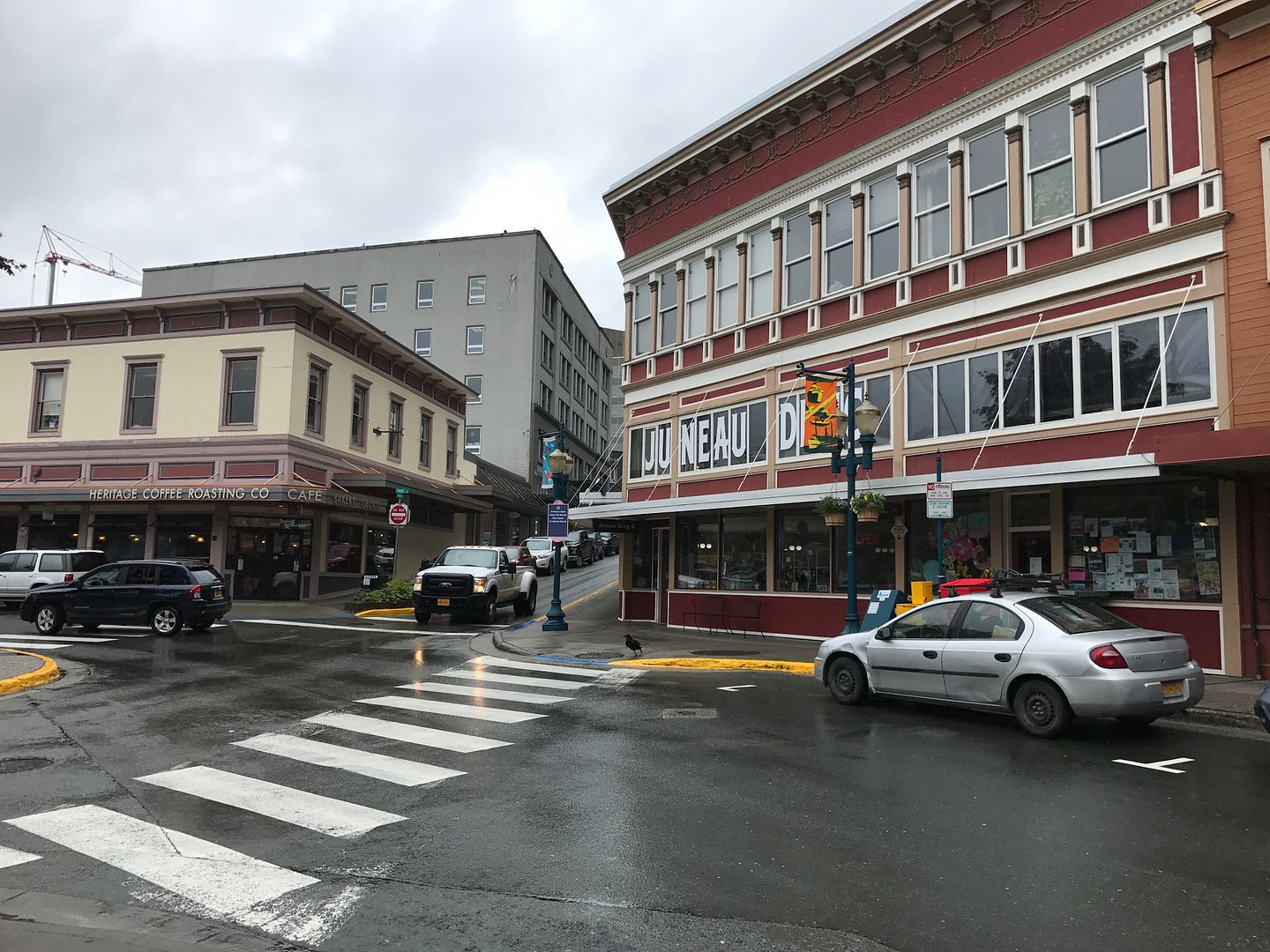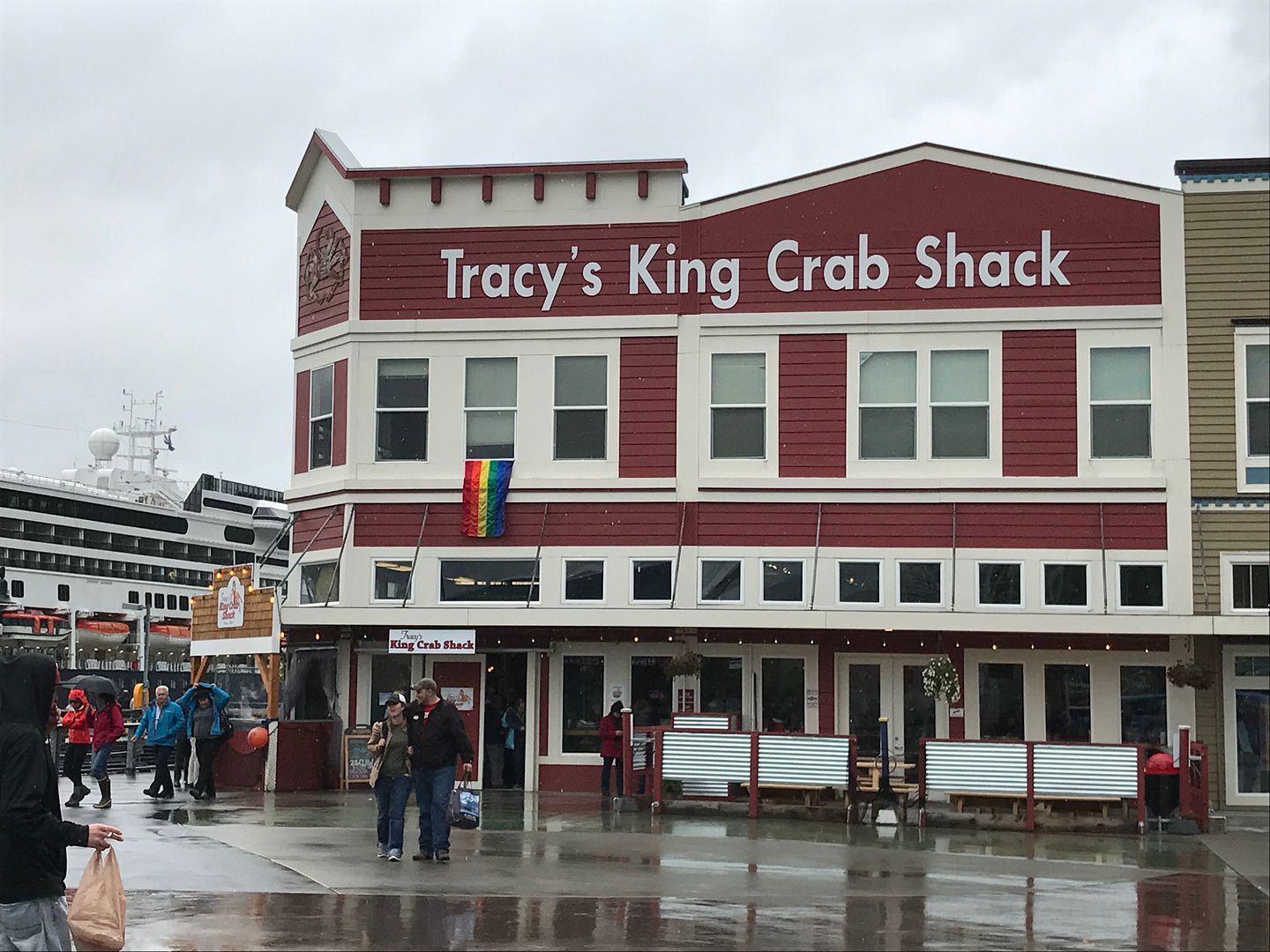 Jun 20, 17, 7:31 pm
Join Date: Oct 1999
Location: New York
Posts: 6,563
After a nice layover here in Juneau, I flew back to LA the next day. My only goal is to cover Sitka Airport, so I manage to find a decent price on a JNU-SIT-SEA-PDX-LAX with upgrades on most legs except the Horizon's Dash 8 hop from SEA to PDX. Of course, things ended up not working.
AS 68 JNI-SIT-SEA Boeing 737-400 N793AS
I arrived at Juneau Airport around 7:15am. The check in desk was busy but not overwhelming.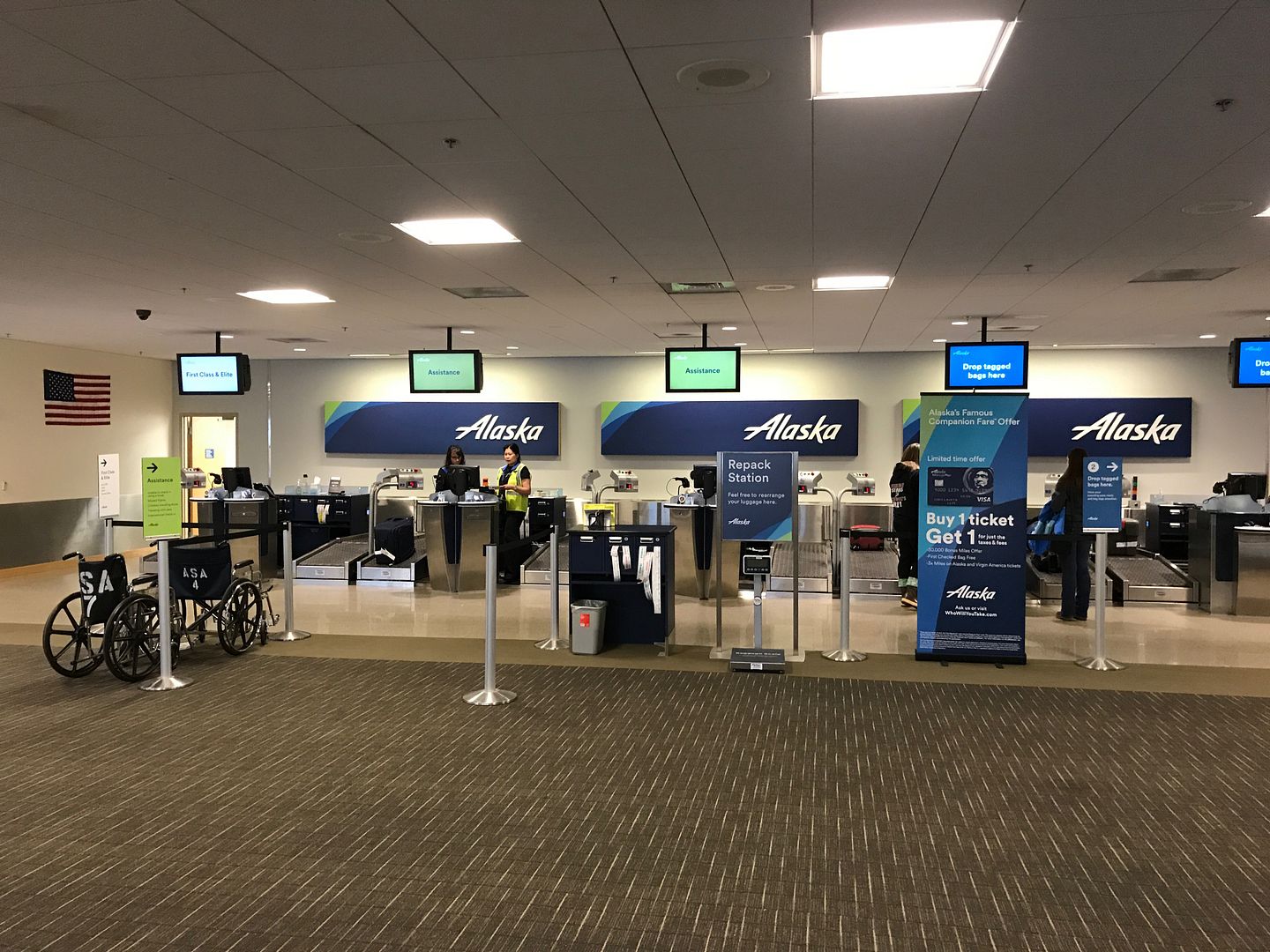 Then I noticed that agents were rebooking everyone, who were on my flight to Seattle. Apparently N769AS was still in Seattle at that time and the plane had a technical issue. They did not have any updated departure time and only an update at 9am. Many folks were being put on the nonstop flight at 8am. By the time it was my turn, it would be tough to get me on the 8am flight. Plus, the agent, who was new, had issues rebooking me. In the end, she decided that I should stay put on the AS 68 and she found a 5:45pm flight from Seattle to LAX still with a first-class upgrade seat left. However, the agent kept on having issues reissuing my ticket because I had one less stop now. The agents were all very friendly but could not offer me much. It would be nice to get a meal voucher for a three hours plus mechanical delay.
Quiet terminal building – for a regional airport, they are very nice.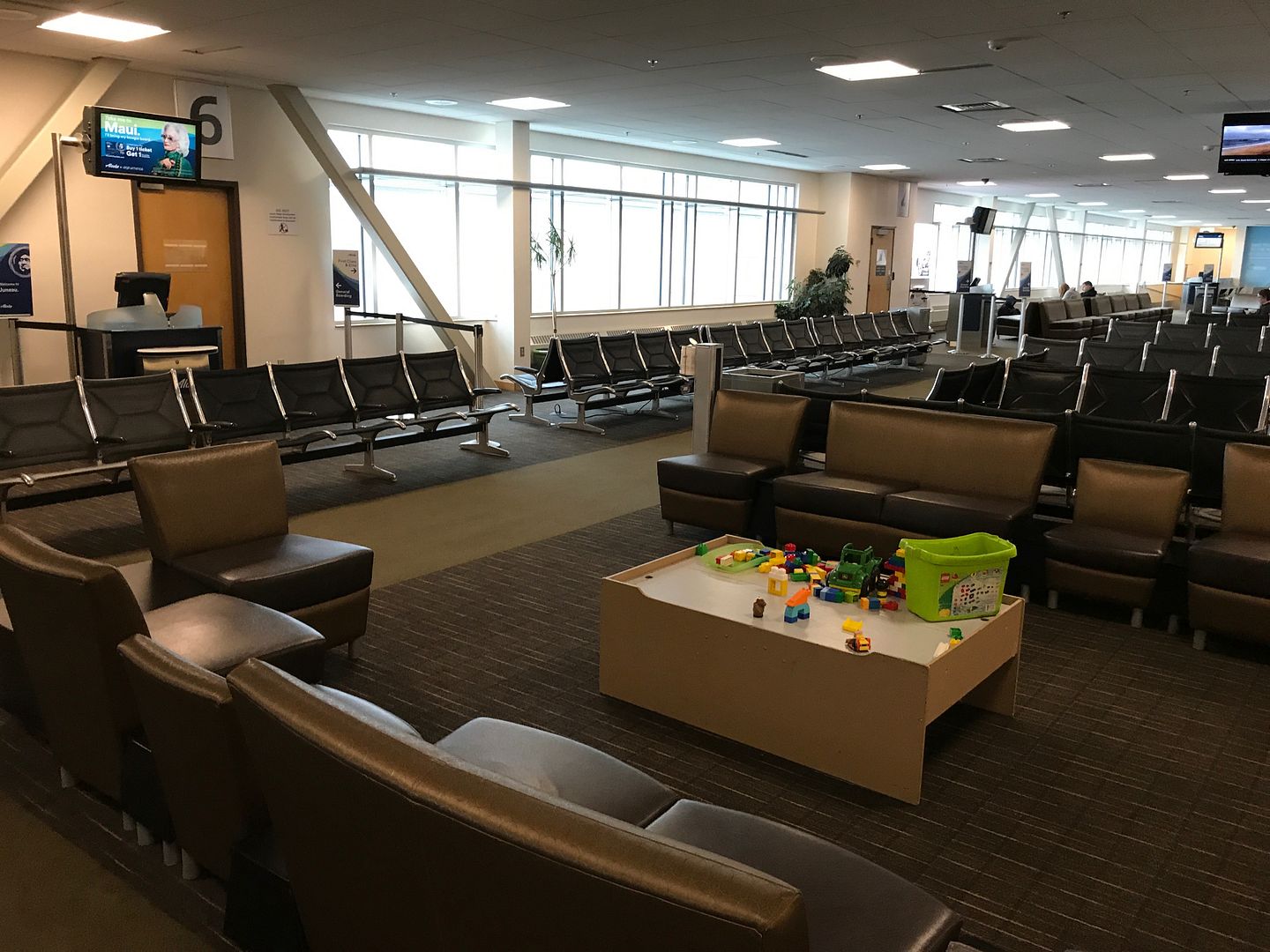 N764AS Boeing 737-400 Combi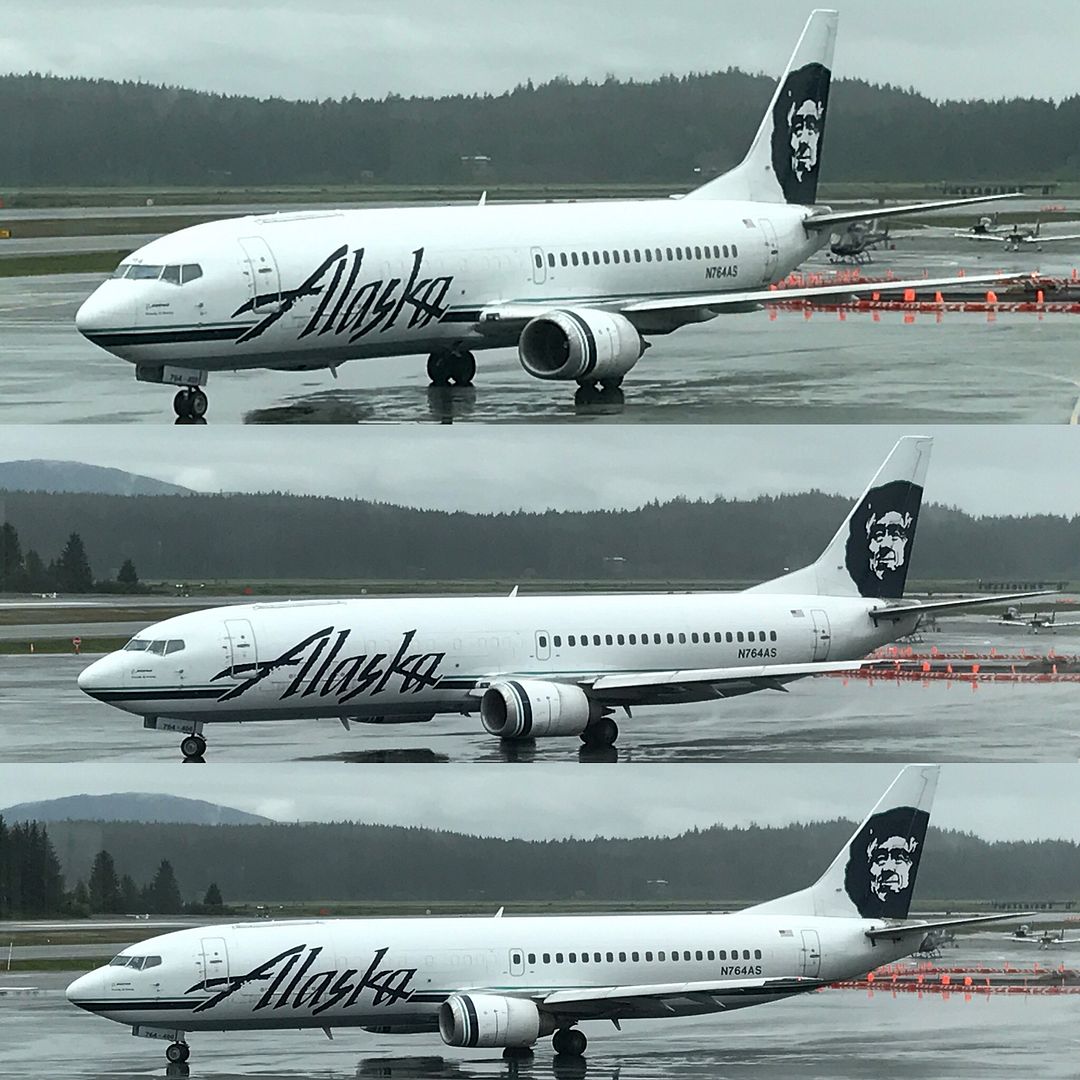 After I settled in the coffee shop…
There was a paging for all the passengers on AS 68, as they have gotten words that there would be further delay. (Later I checked that the flight eventually took off around noon in Seattle and if I stayed on AS 68, I actually would make it on the LAX flight, despite being a short forty minutes transit.)
The agent was apologetic again and I was reluctantly once again put on AS 62 to Seattle with one additional stop at Ketchikan but my first-class seat was gone. I did not realize that it was a Boeing 737-800 with premium class section. The agent put on a non-reclining exit row window seat, but if I knew about the premium section, I would ask for a seat there. When I realized, premium class section only had middle seats left. It was just not my travel day.
This Milk Run was long and AS 62 actually started from Fairbanks, and then flew to Seattle via Anchorage, Juneau, Sitka, and Ketchikan. We got an Anchorage-based crew again. At least this flight was on time today.
AS 62 JNU-SIT-KTN-SEA Boeing 737-800 Scimitar Winglet N523AS
AS 62 JNU-SIT Lv1028 Arr1104
Boarding began at 9:56am and door was closed at 10:16am.
A brand-new cabin but not a fan of these slim seats, but at least they were not the ones used by the Lufthansa group.
Premium Class
Exit Row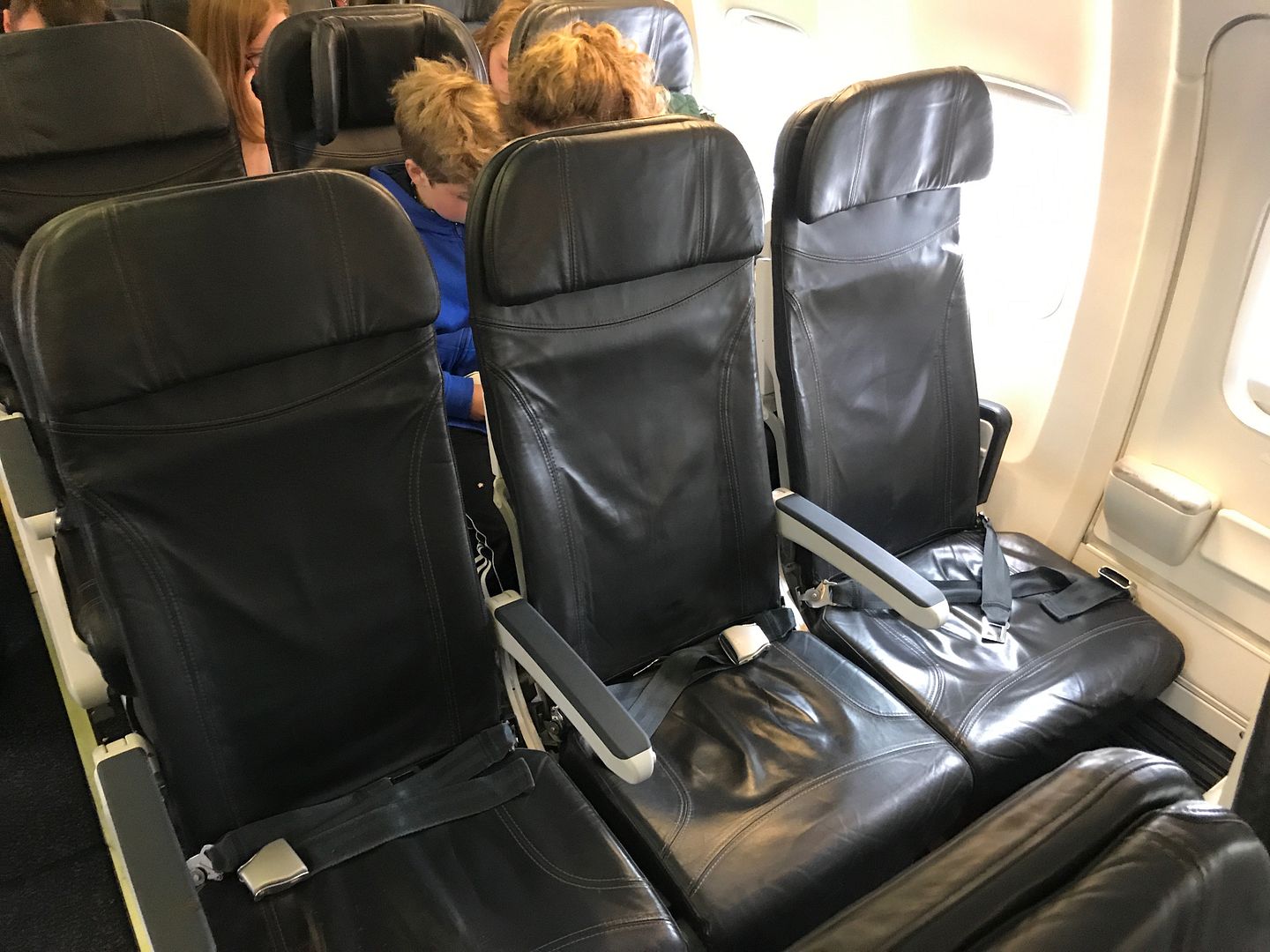 My seat 16A
Power outlets at each seat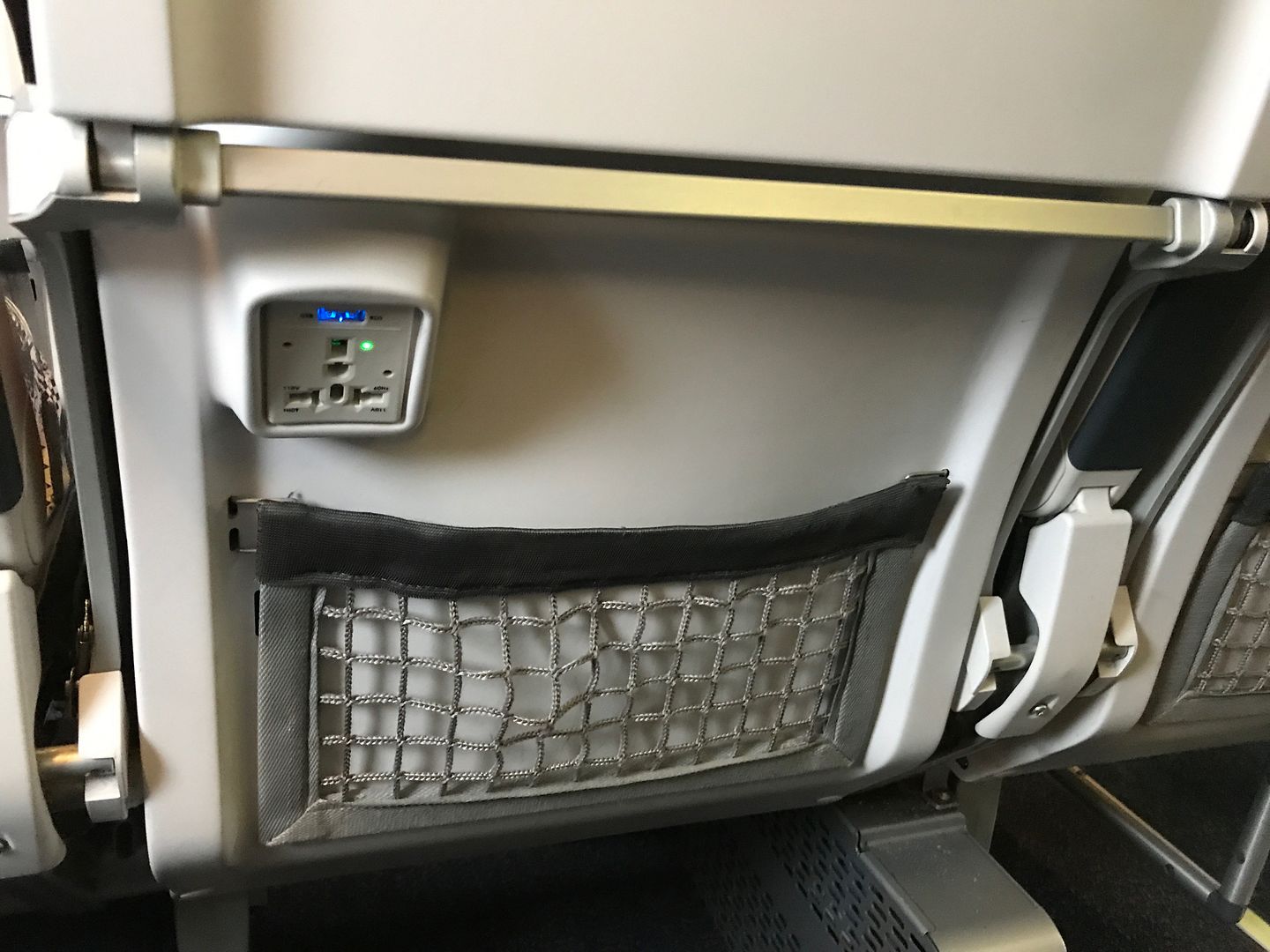 We took off from R/W26 at 10:27am for a short twenty-one minutes flight to Sitka Rock Gutierrez Airport.
We climbed up to 16,000ft.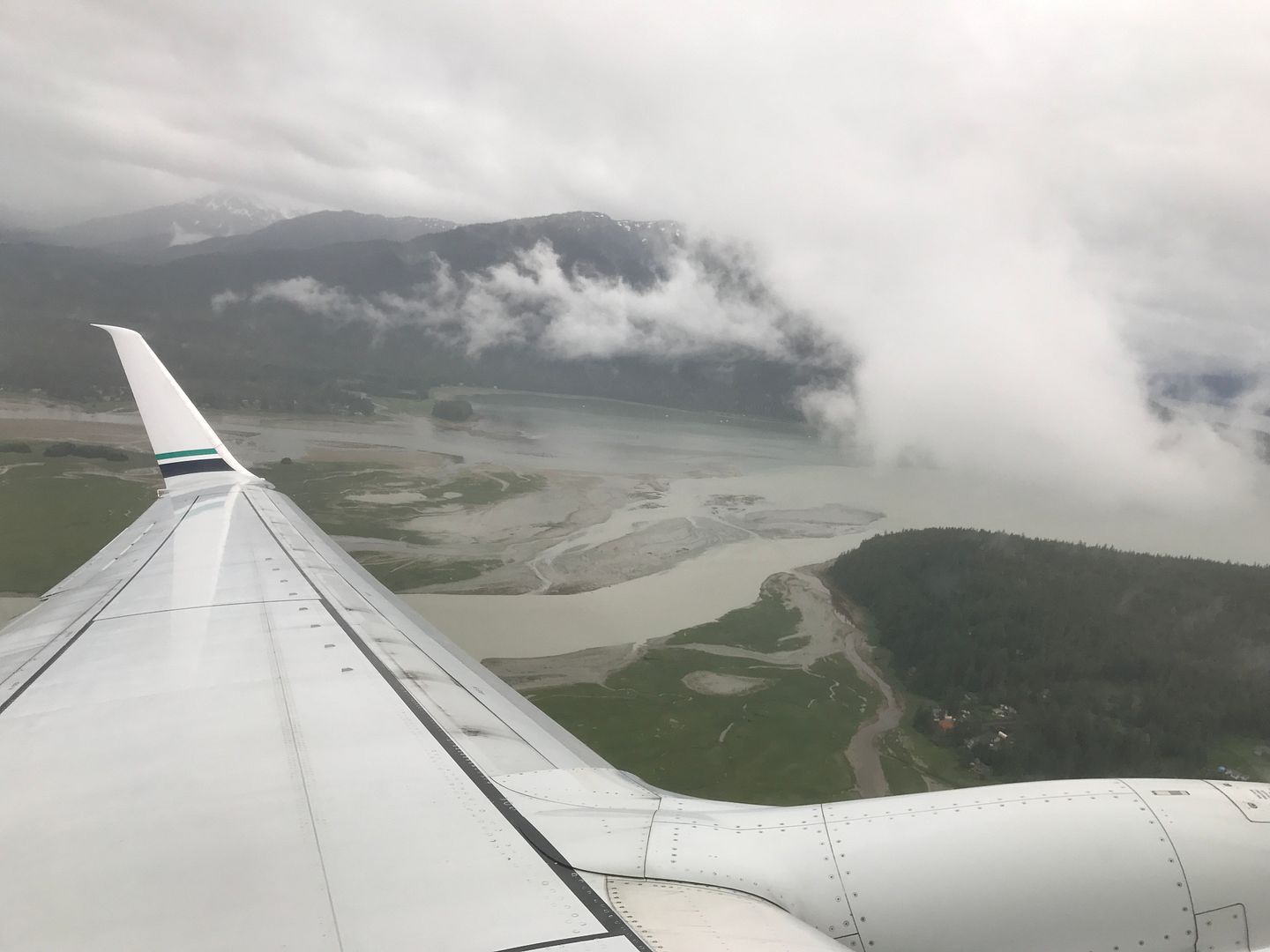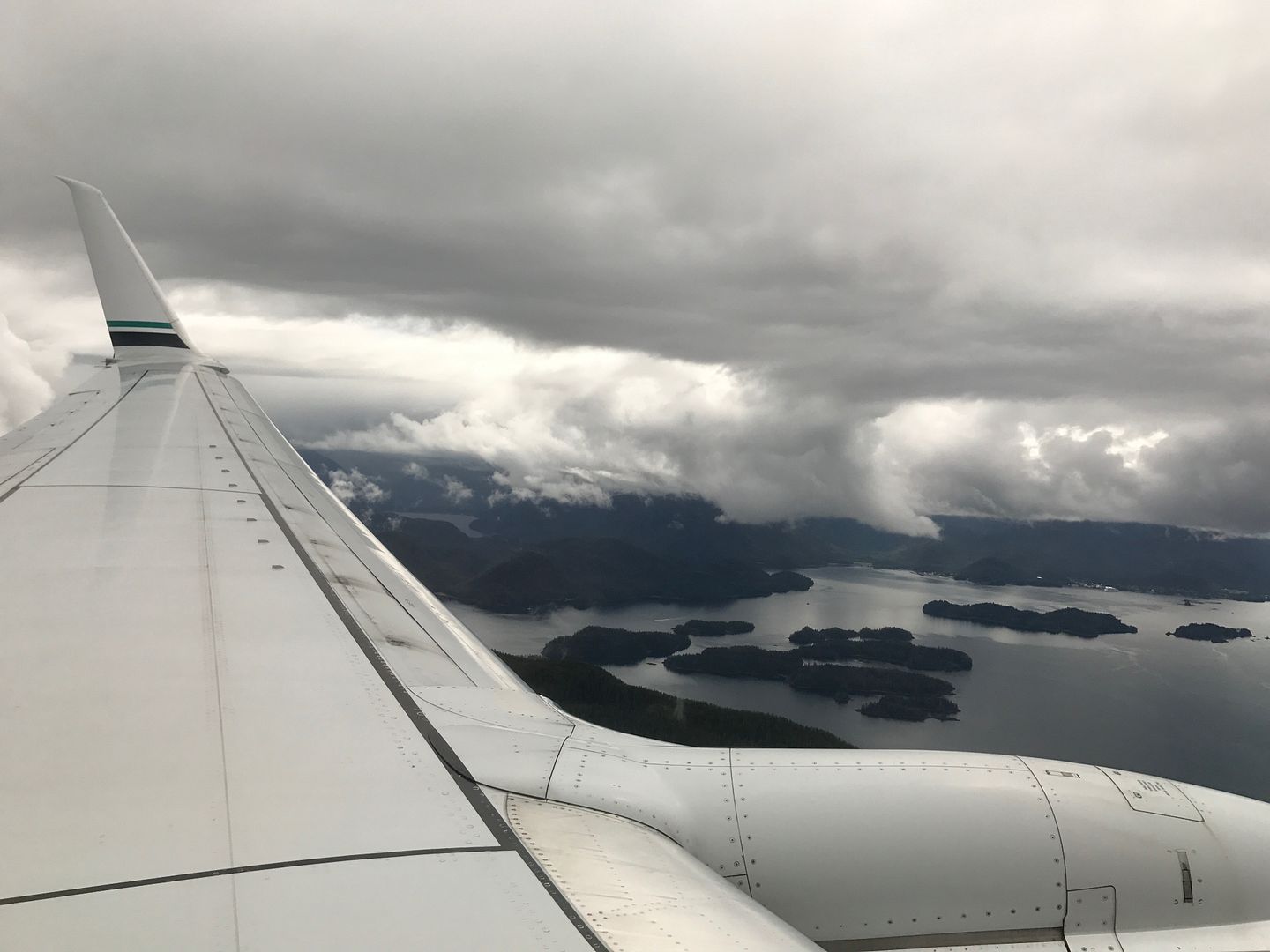 There was no service on this short flight.
Descending…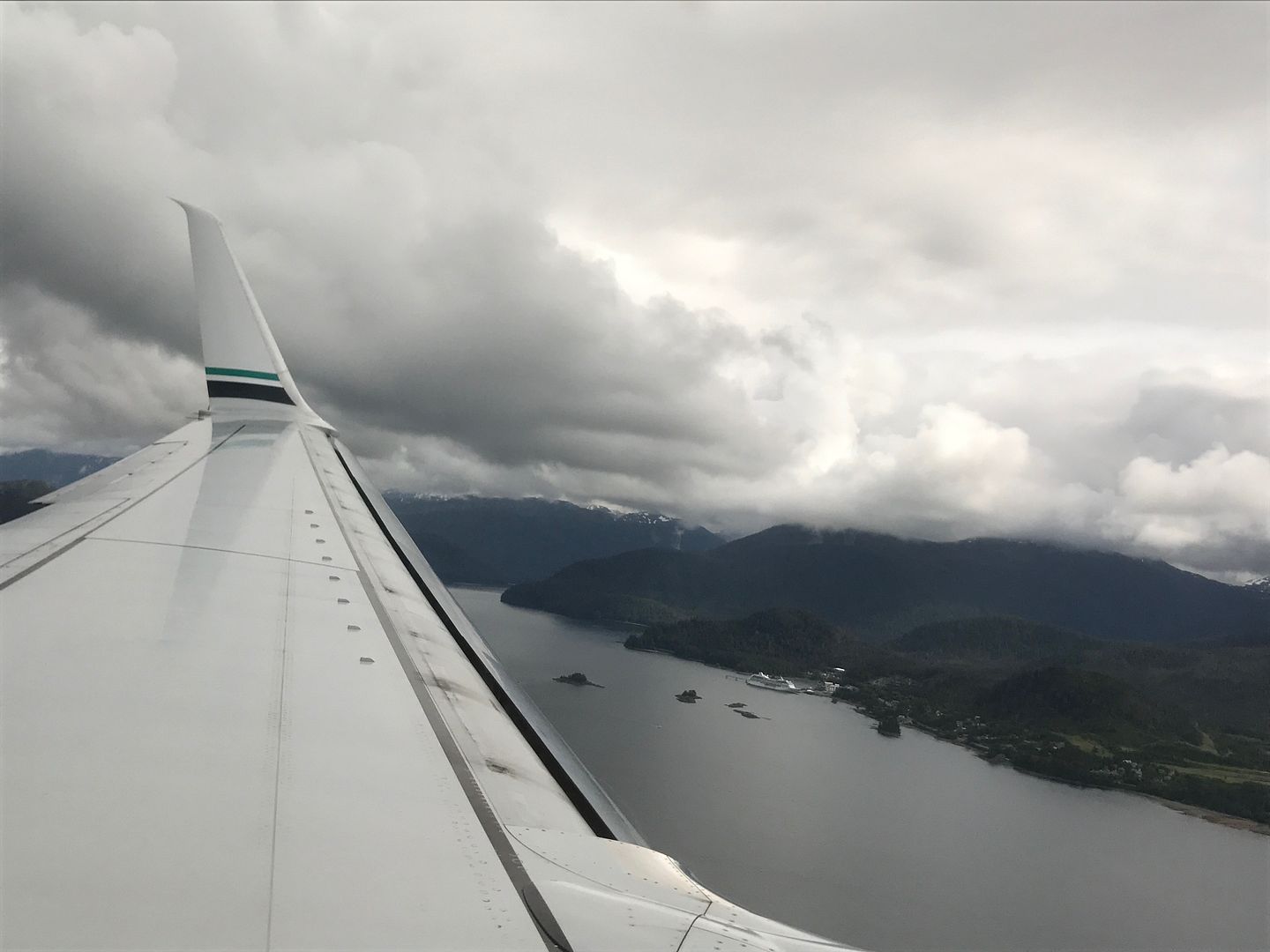 We landed on R/W11 at 10:48am.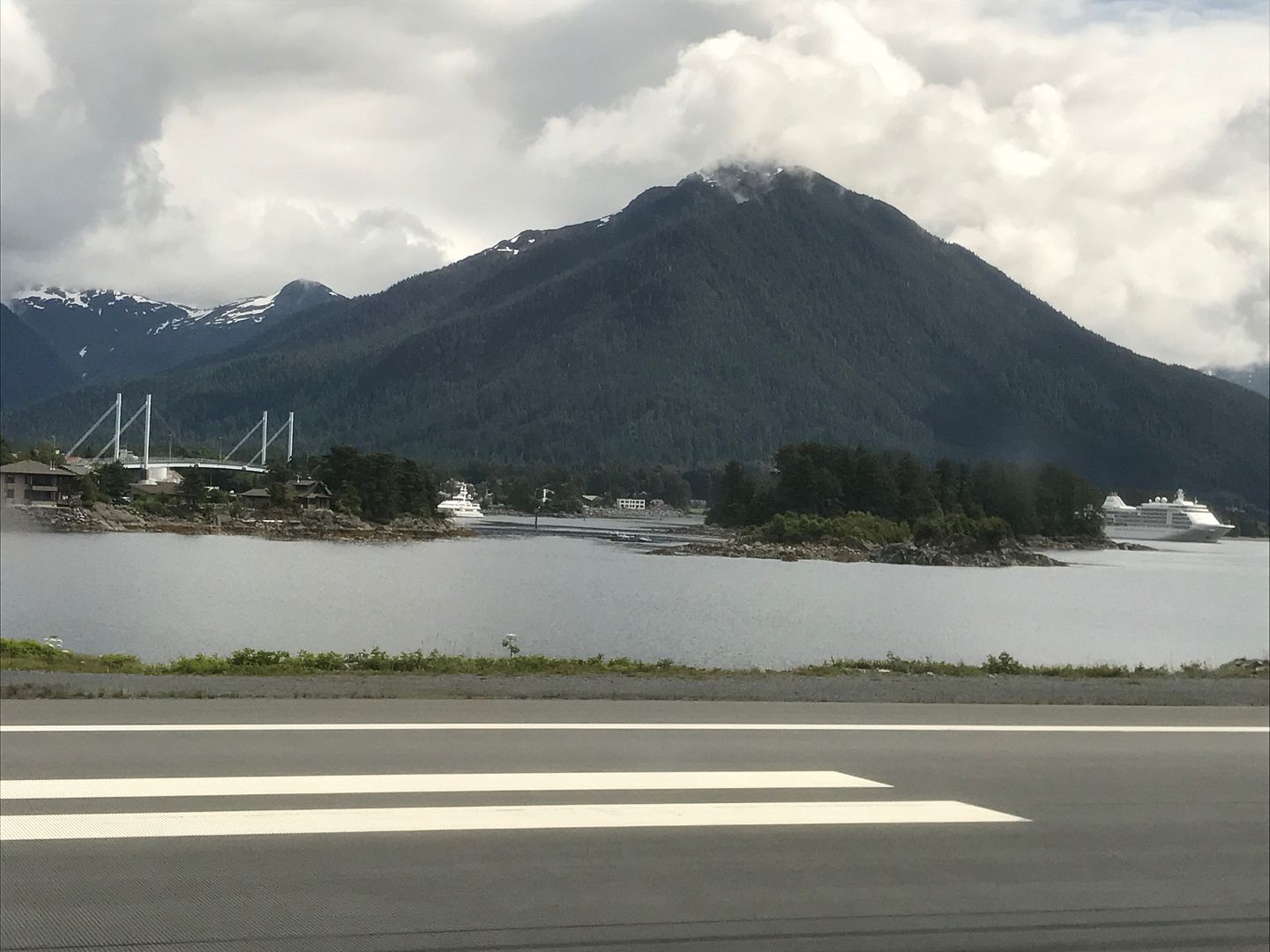 Mount Edgecumbe – Volcano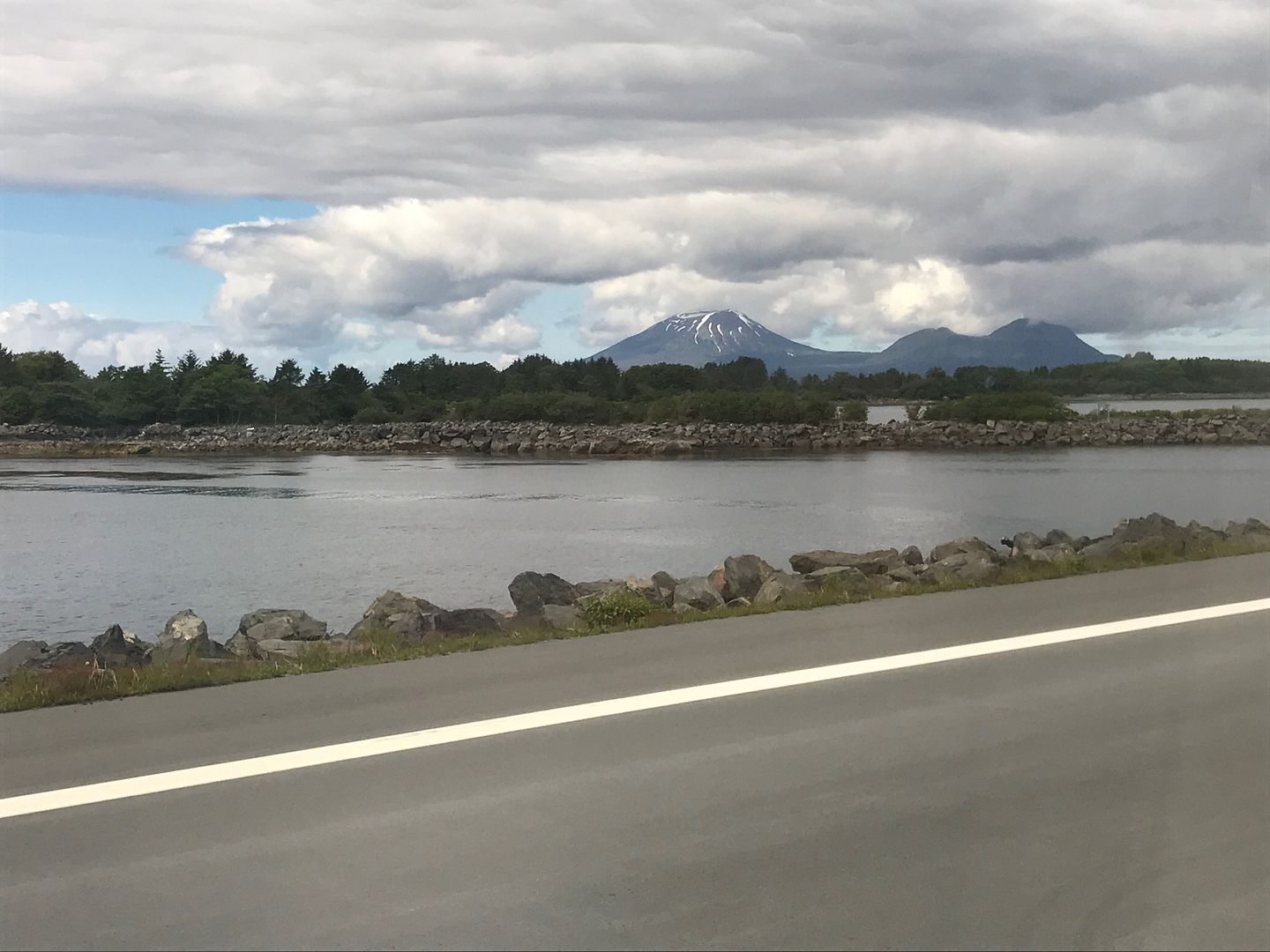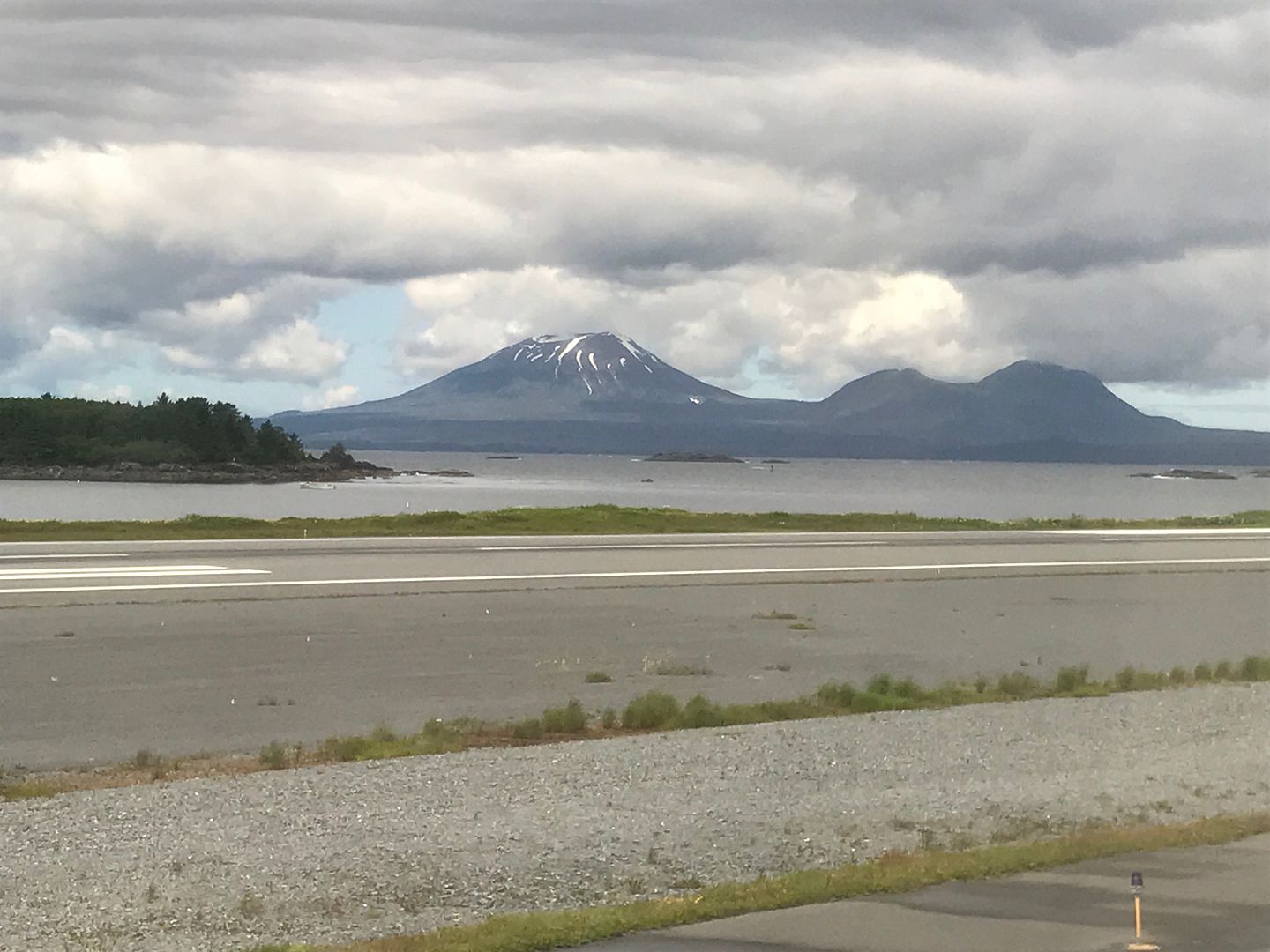 Sitka Airport – there is a jet bridge
AS 62 SIT-KTN Lv1200 Arr1254
Many passengers joined us at Sitka for obvious reasons. Many AS 68 Sitka to Seattle passengers were put on our flight too. The flight was 100% full and I really miss the extra inch of width on the Airbus family.
Anyway, it took a while to finish boarding, but we closed early at 11:51am.
We took off from R/W11 at 12pm for our thirty-two minutes flight to Ketchikan with a cruising altitude of 27,000ft.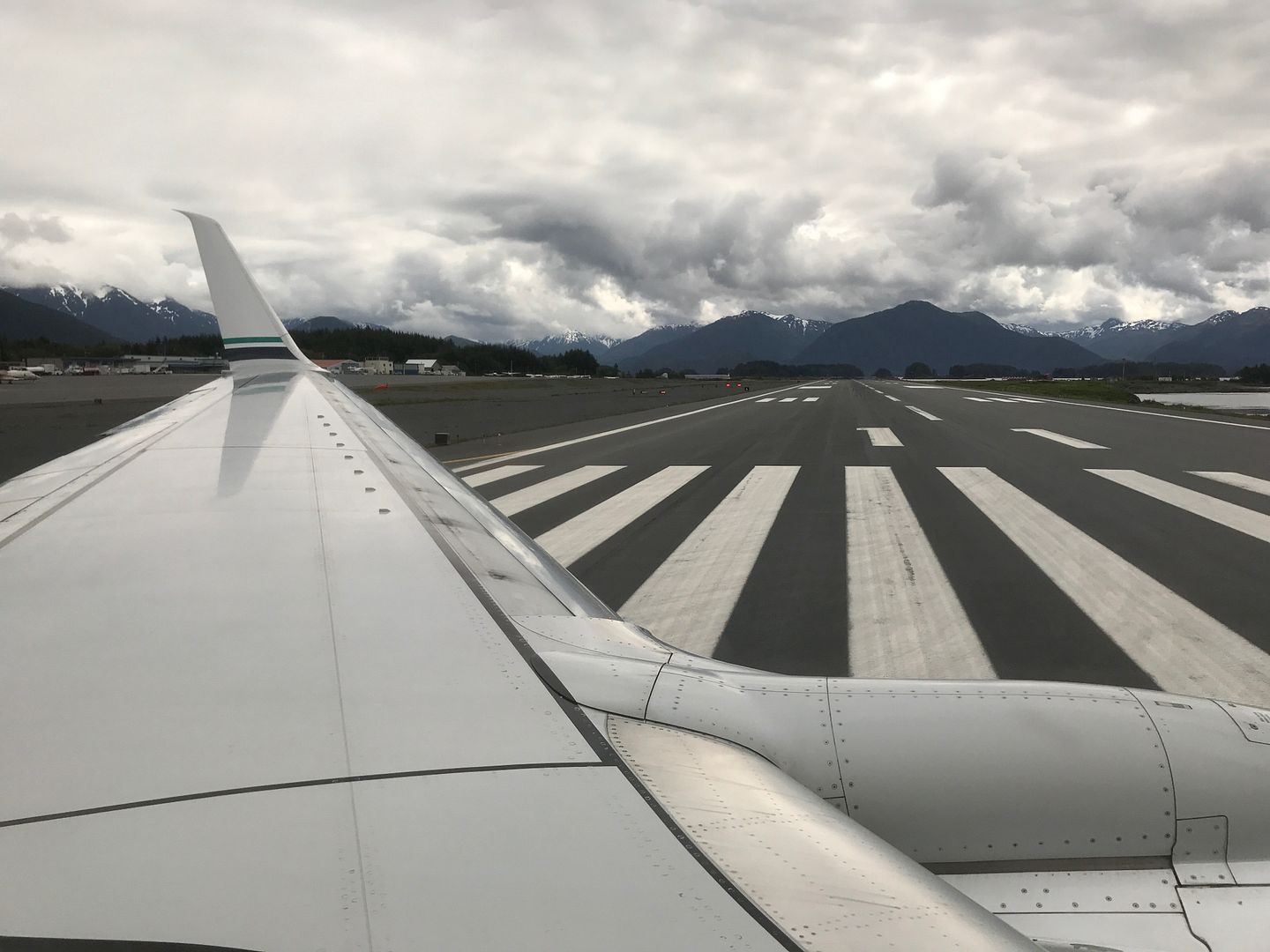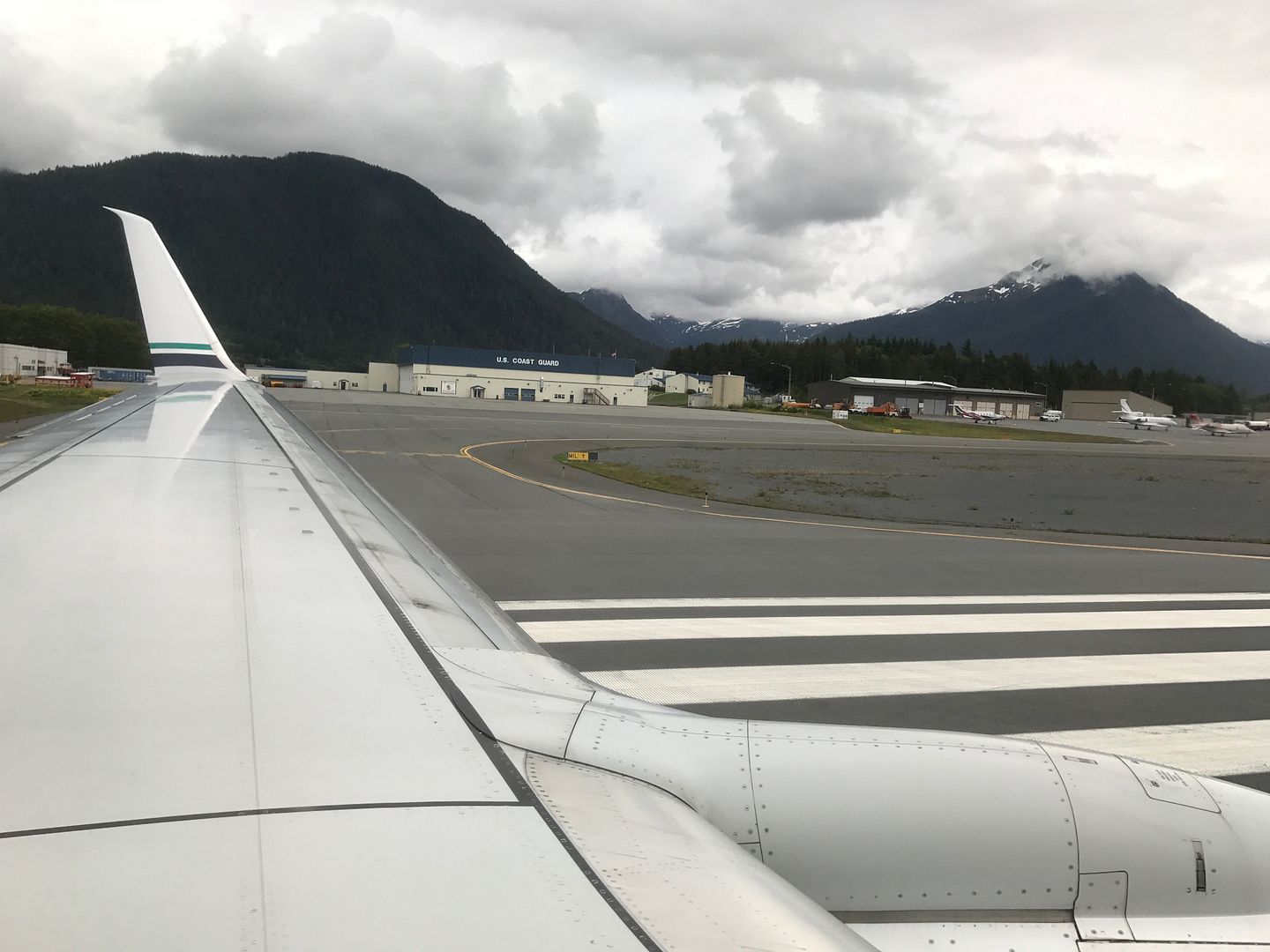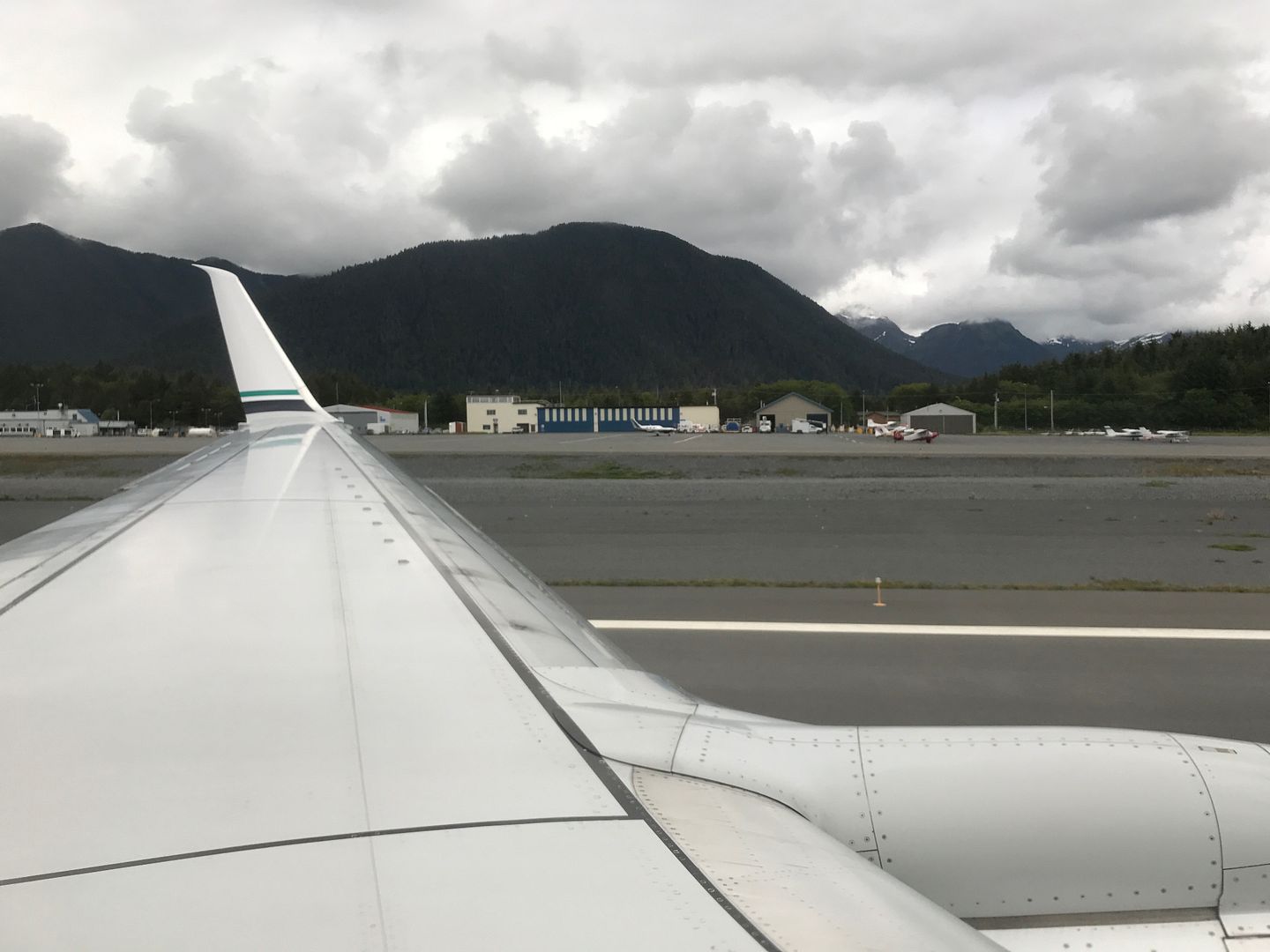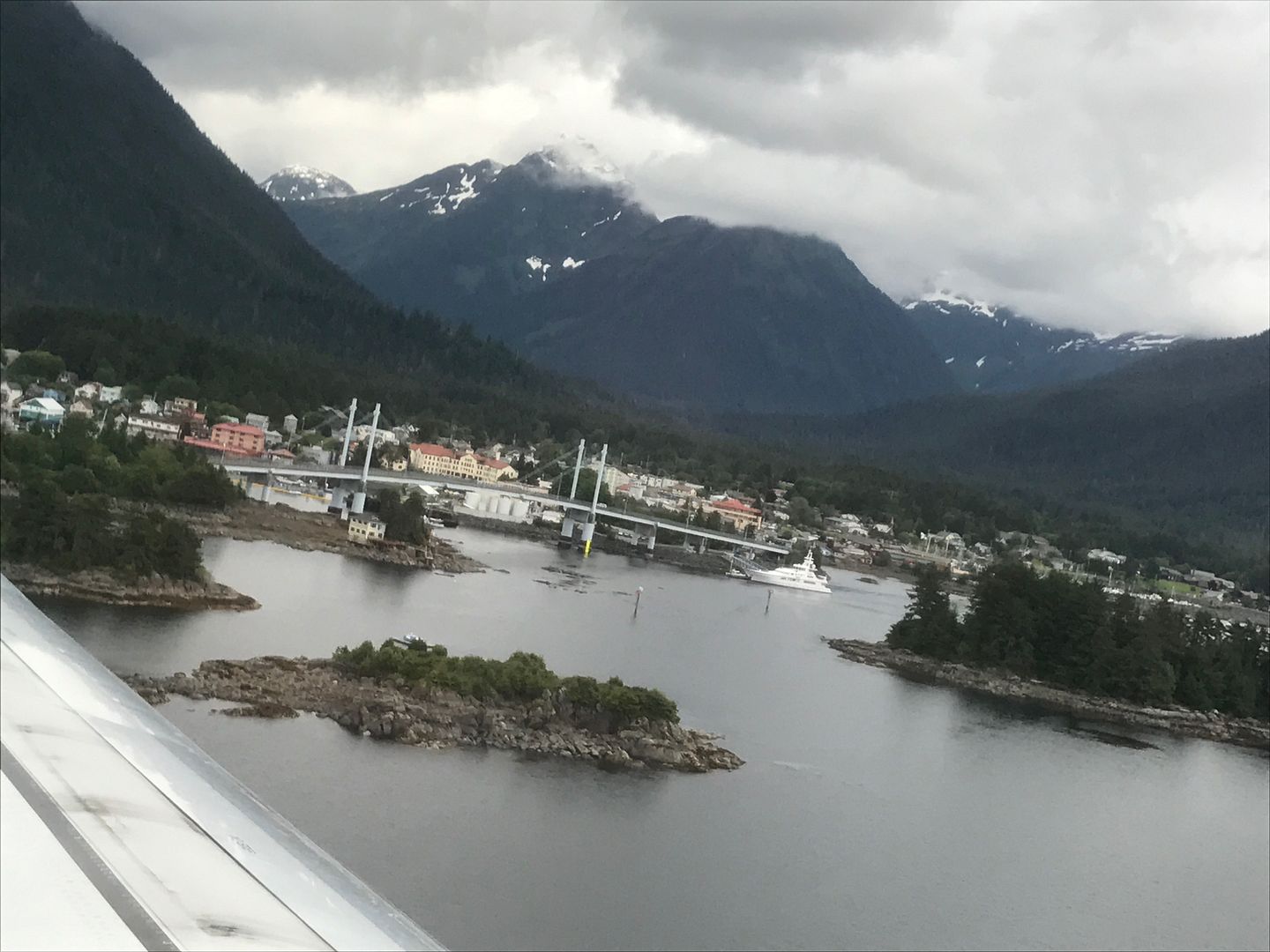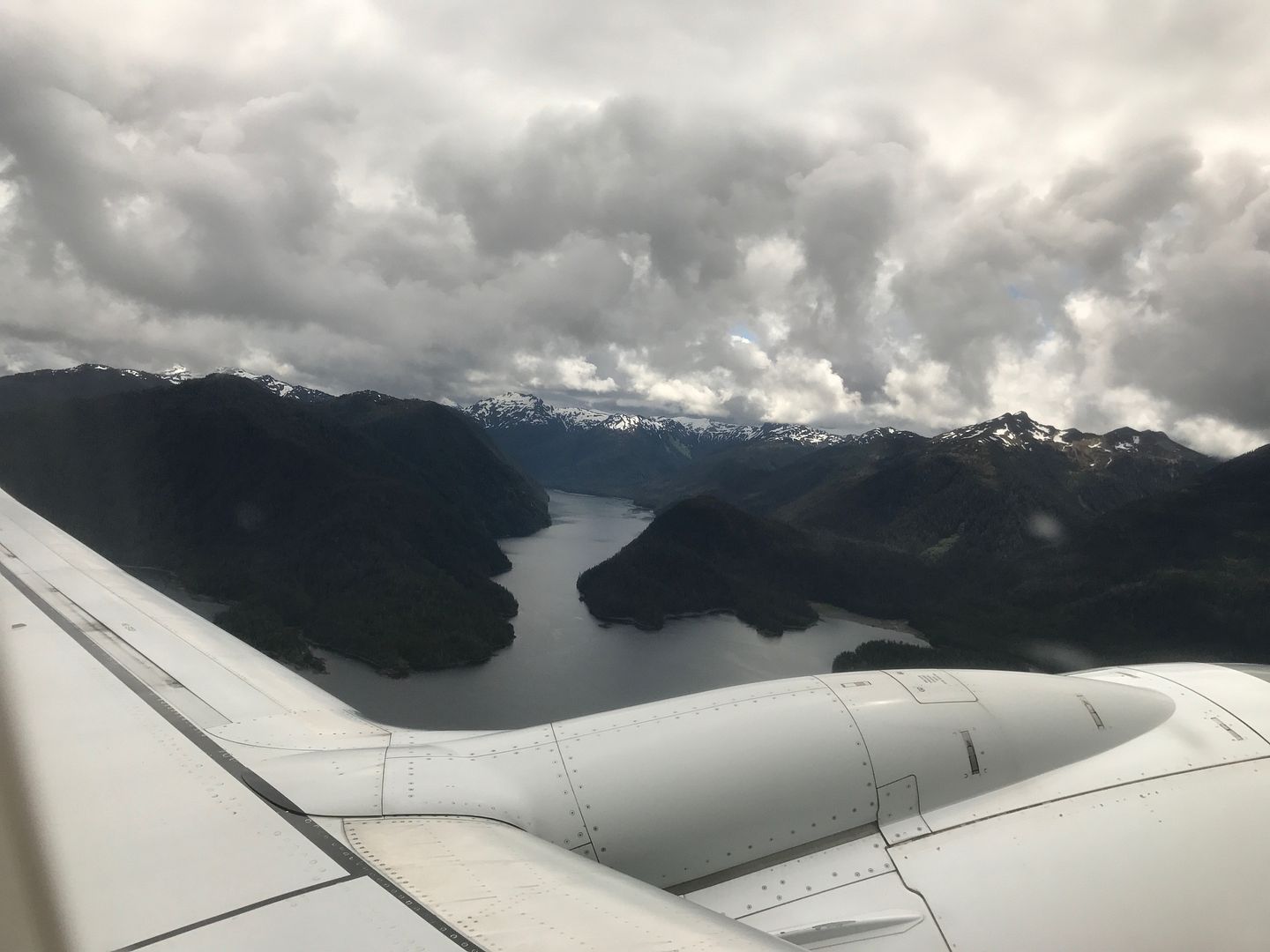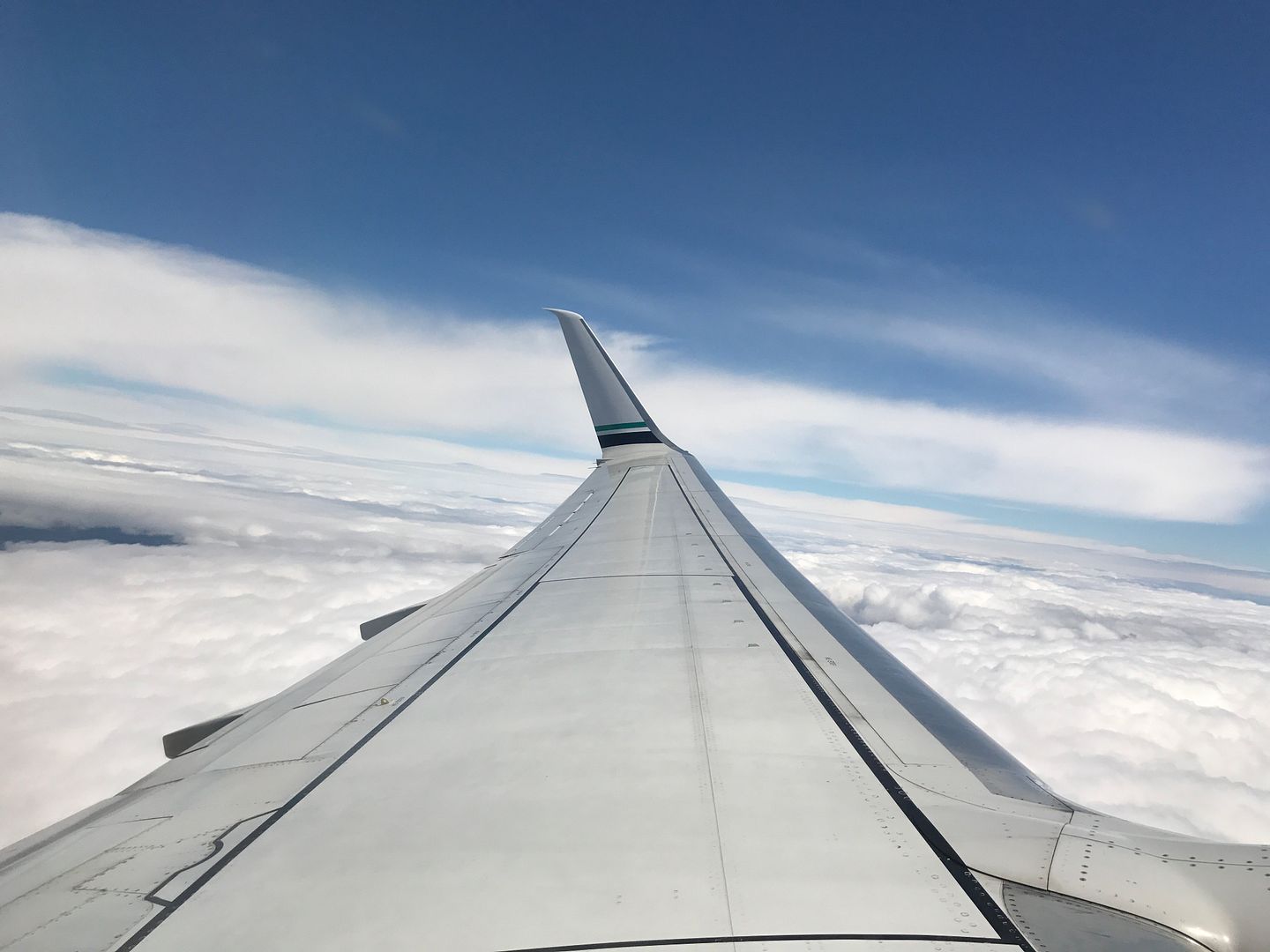 Express beverage again – OJ or water and since we had some trainees onboard today, they passed out Biscoff cookies too.
Descent into Ketchikan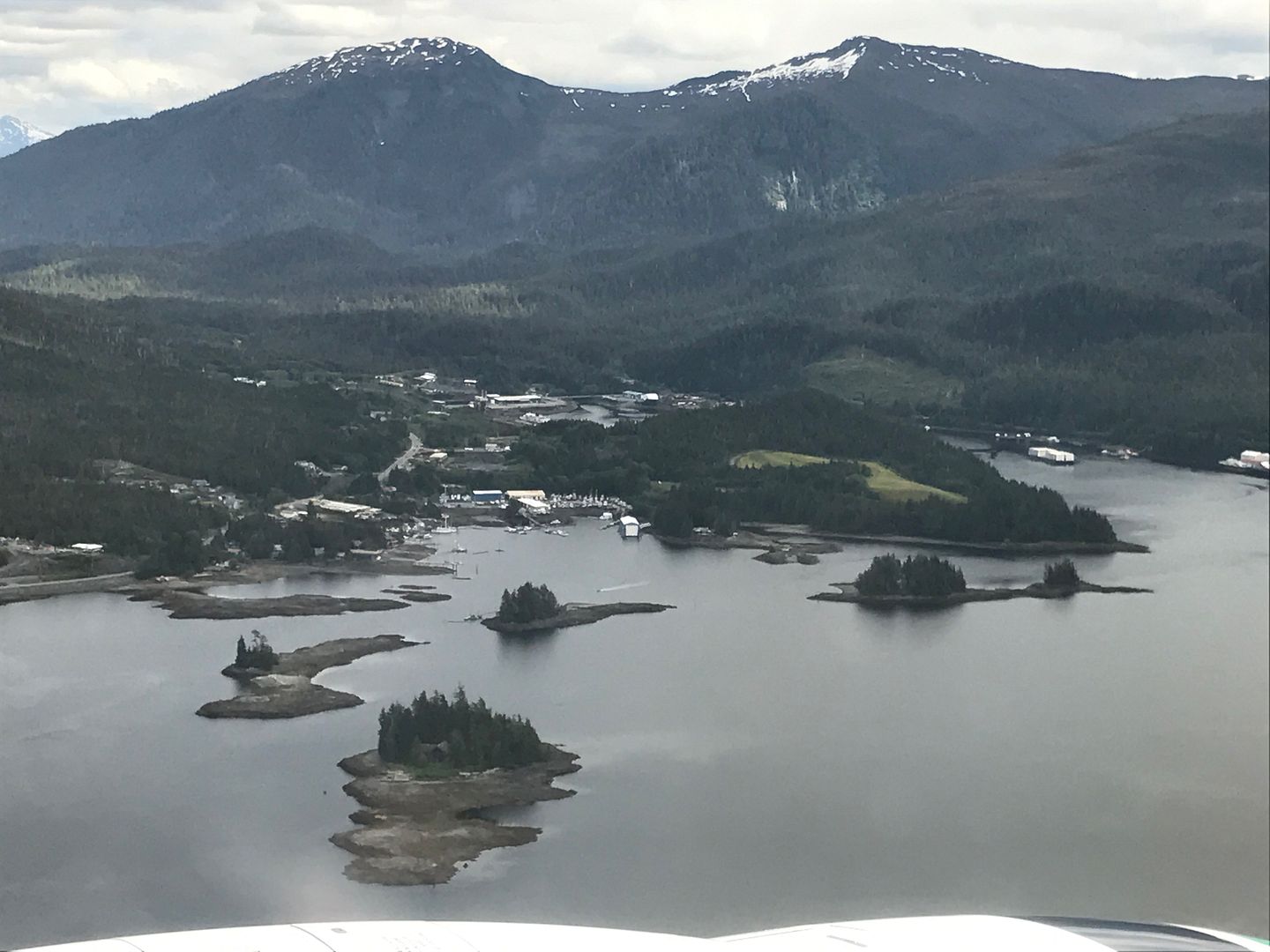 We landed on R/W11 at 12:32pm. We parked at gate C1 four minutes later.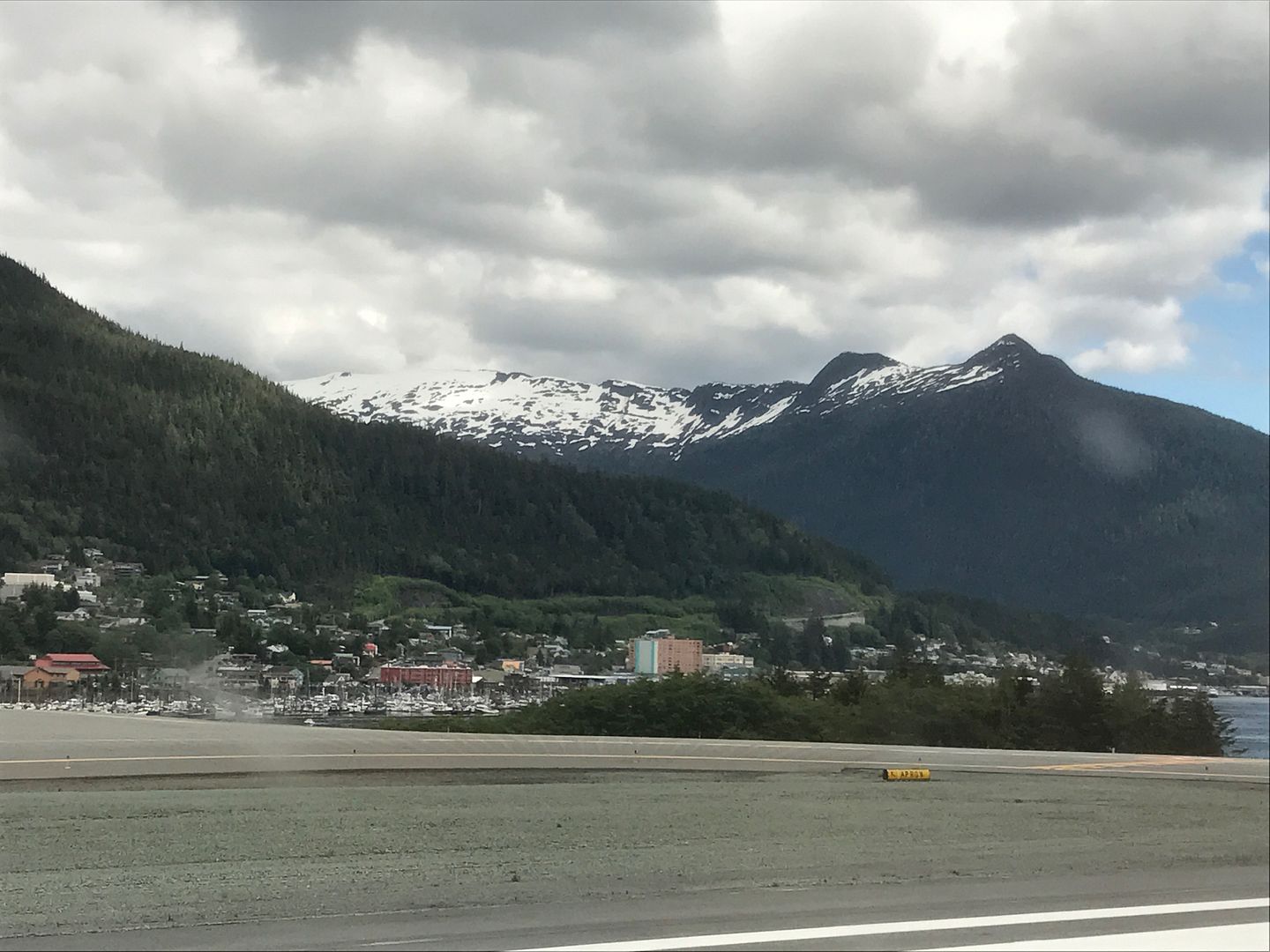 Ketchikan airport is interesting because the runway is located on a higher ground. So when you taxi to the terminal, you are coming down a slope or climbing up a slop when you head toward runway.
Delta's CRJ-700
AS 62 KTN-SEA Lv1345 Arr1635
Boarding began at 1:02pm and we took off from R/W29 at 1:30pm.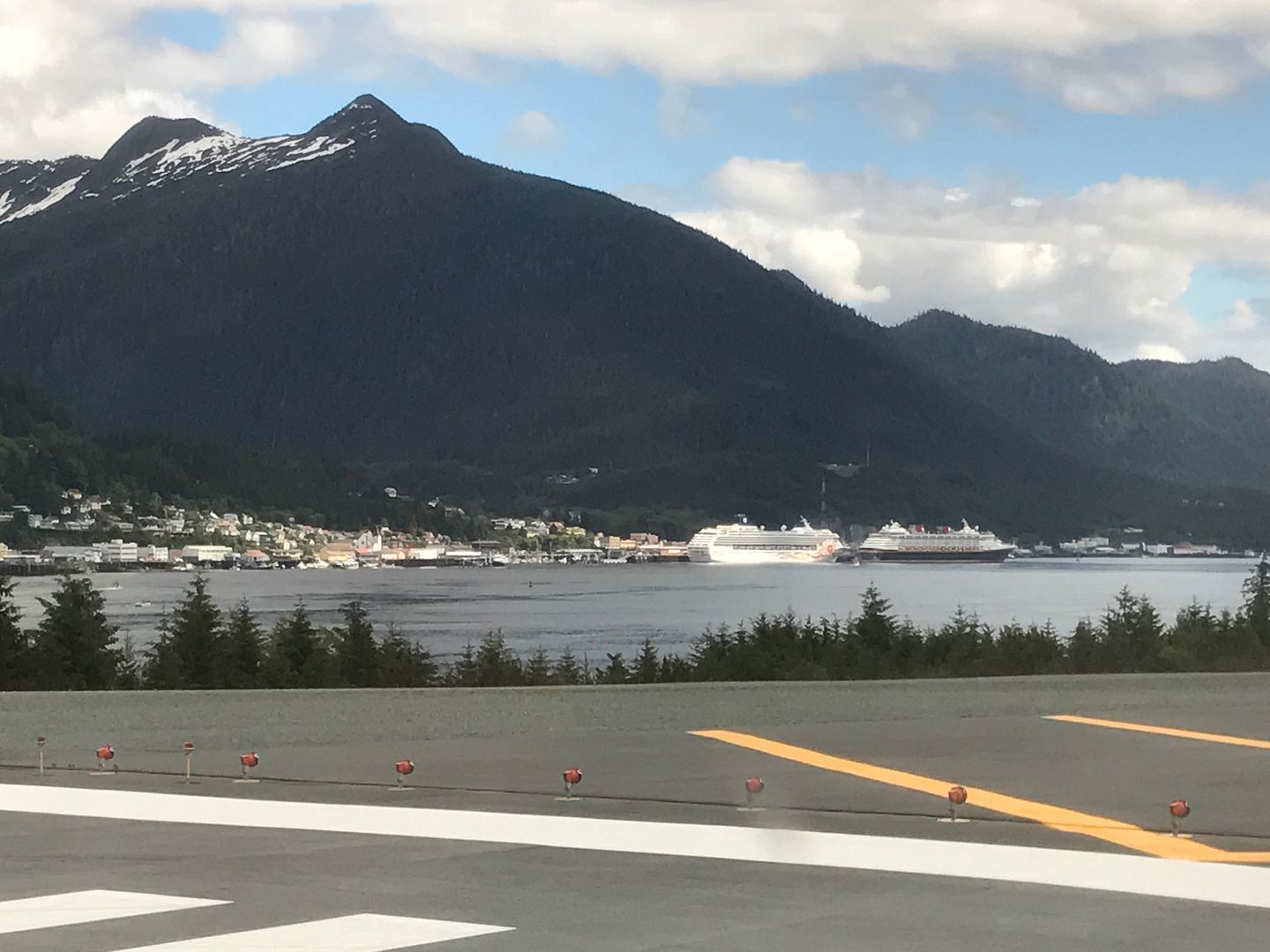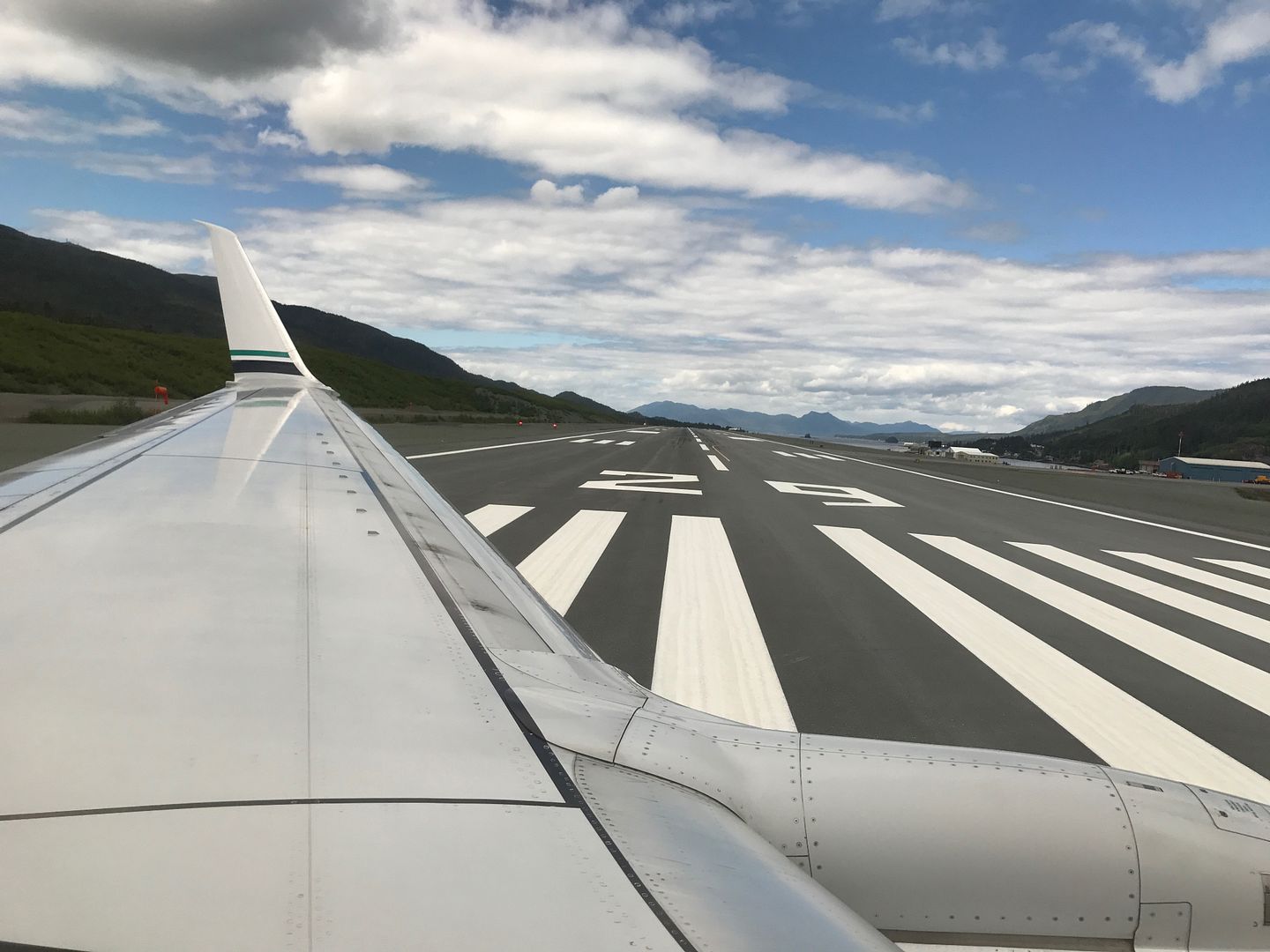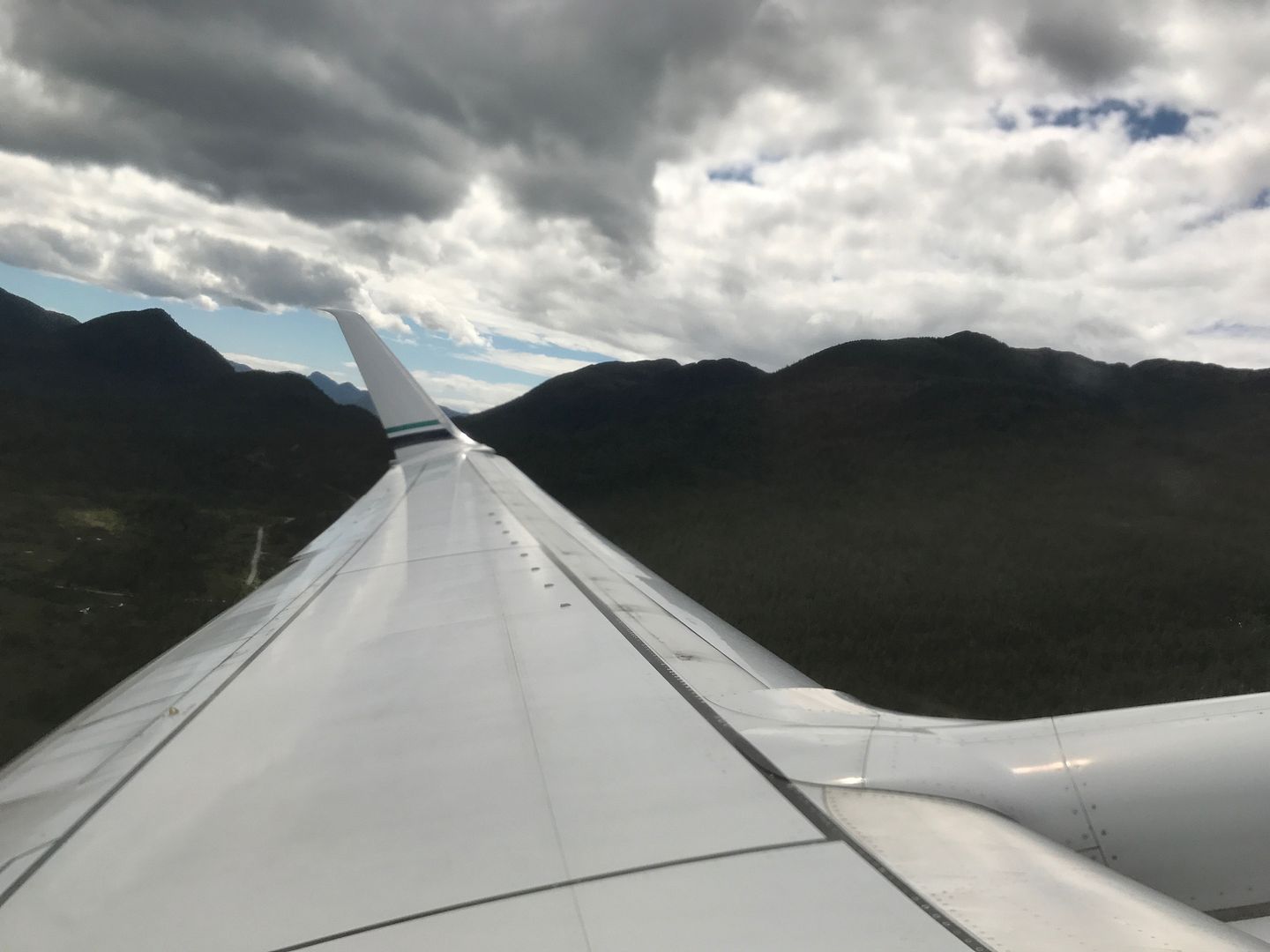 Flying time was a quick an hour and twenty-six minutes with a cruising altitude of 37,000ft.
Thank goodness.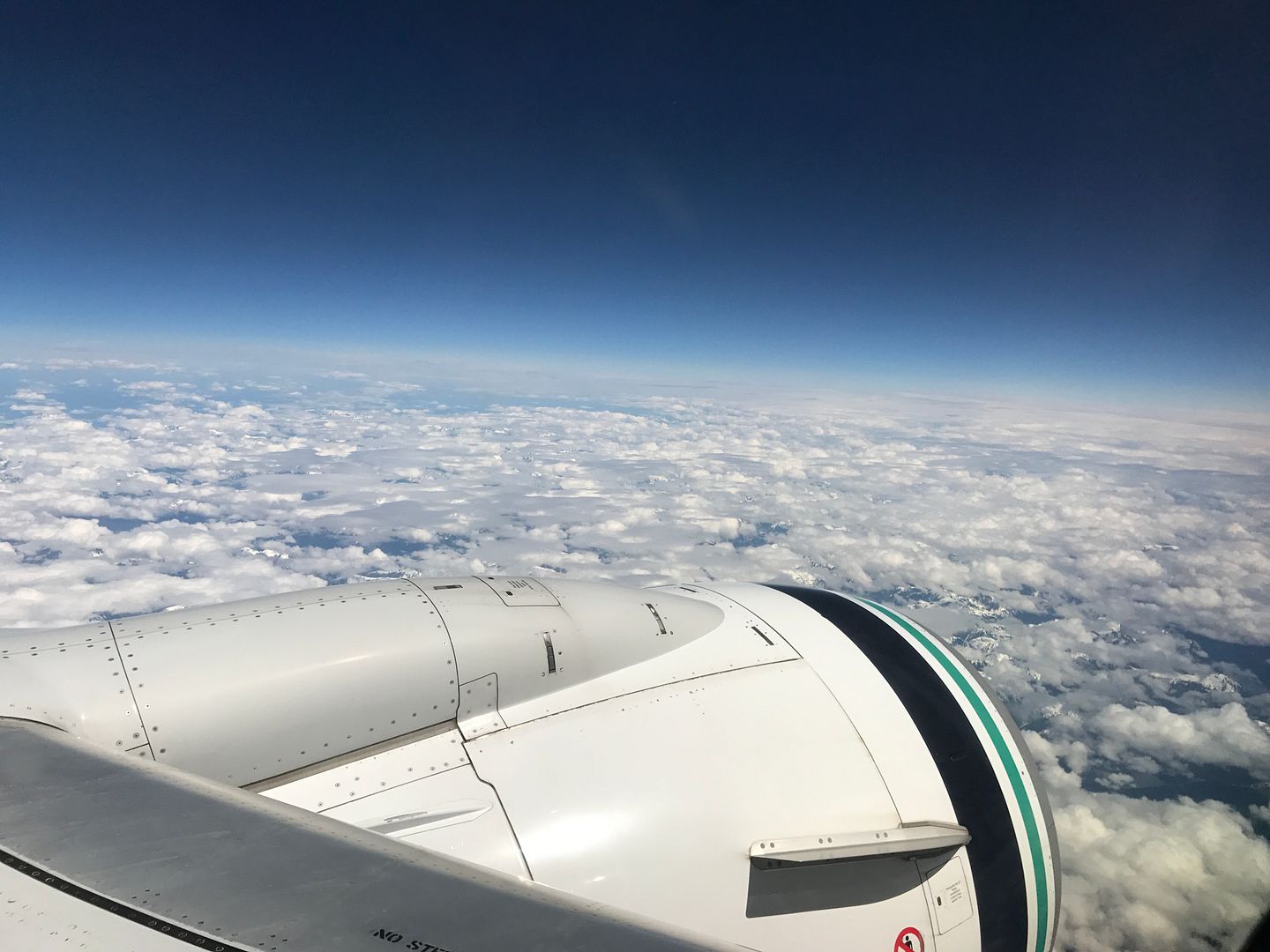 There was a full cabin service but buy on board service was limited to snack boxes. They even ran out of cheese plates. They possibly loaded all the food at Fairbanks and they sold out the cheese plate possibly at the first two legs. Not many pictures for this segment, since we were back on the Mainland.
We landed on R/W16R at 3:56pm and parked at gate N11 at 4:02pm.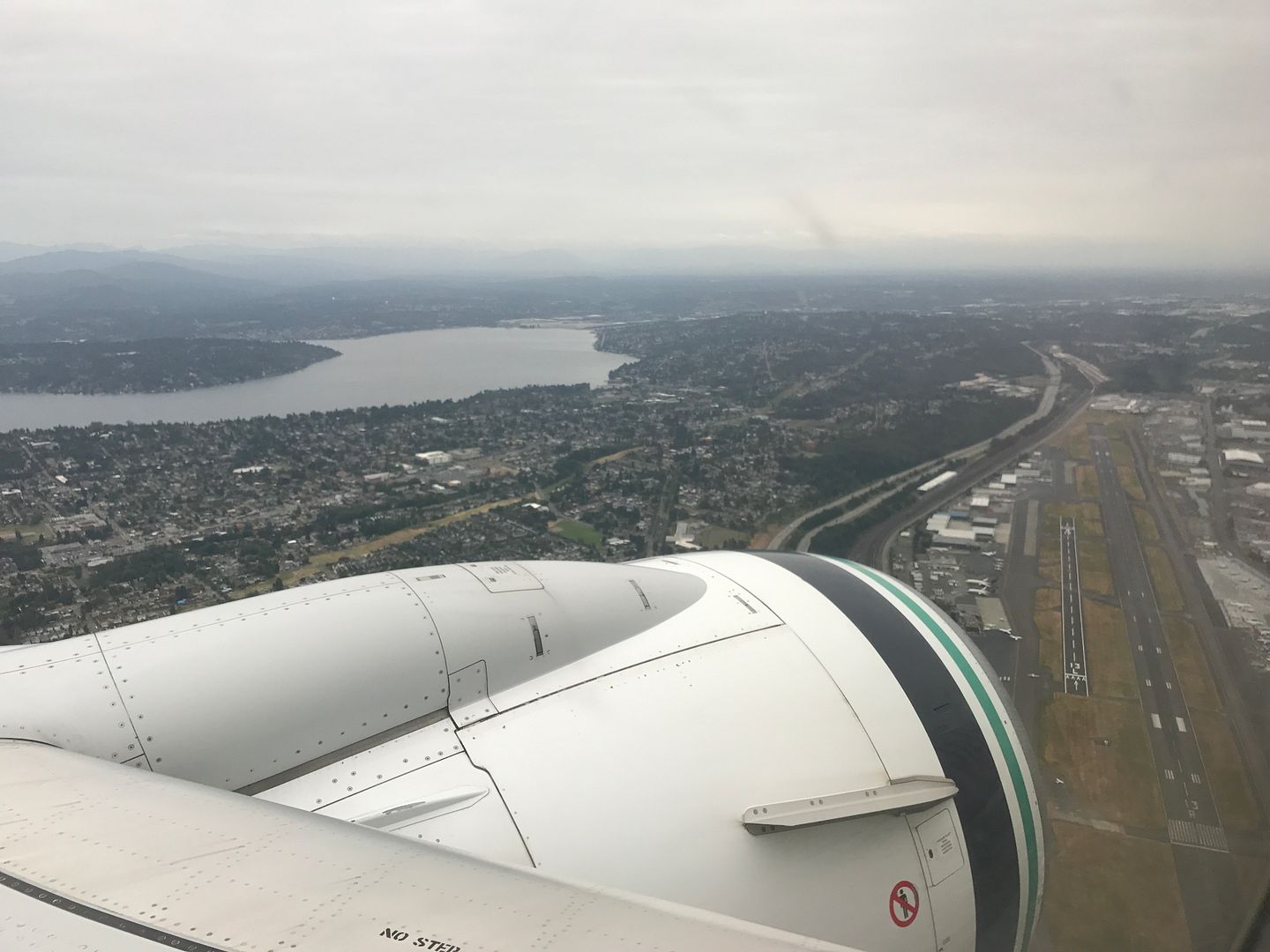 Thanks, N523AS for a successful semi-milk run!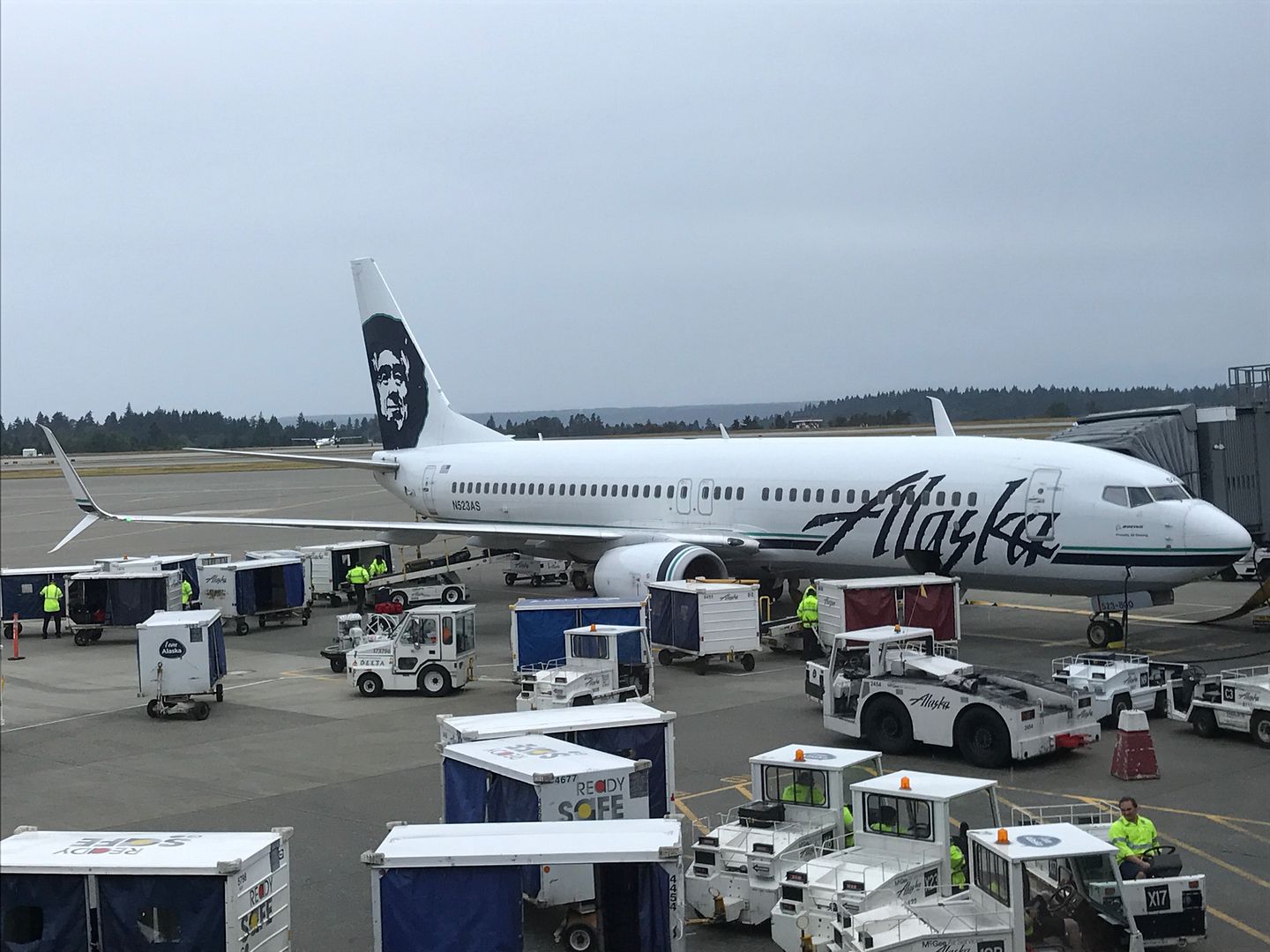 In conclusion, it was a fun roundtrip flying in and out of many of these small Alaskan airports. I am already planning my trip up to Alaska next year. I want to fly into other smaller airlines and head further North.
Thanks for reading!
Carfield
Jun 20, 17, 8:25 pm
Join Date: Oct 2015
Location: St. Paul, MN
Programs: Delta GM, IHG Gold, HH Silver
Posts: 332
Great report, Carfield. Fun to see photos from each flight from your trip. I'd love to do something like this sometime.

Sorry to hear about your flight home travel issues.

Best,

Matthew
Jun 21, 17, 10:56 am
Join Date: Feb 2013
Location: ANC
Programs: AS MVP Gold; Hyatt; Hilton; SPG
Posts: 1,716
Thanks for the Milk-Run Report, Carfield. Sorry to hear you had some difficulties with the second portion of your journey, but that's just the reality of flying up here in Alaska - stuff happens.

I lived in Juneau in the late 1980s to mid-90s and flew frequently throughout Southeast. There used to be a limited beverage service on each of the short hops around the panhandle, provided there wasn't severe turbulence. Typically they offered your choice from a tray with pre-filled cups of water, orange juice, or - my favorite - sparkling wine.
Jun 21, 17, 11:04 am
FlyerTalk Evangelist
Join Date: Feb 2007
Location: PDX
Programs: UA 1K, Marriott Plat
Posts: 11,475
Great report! Hope to do the Milk Run in August!


Jun 21, 17, 4:08 pm
Join Date: Mar 2005
Location: PDX
Programs: AS MVP Gold 75K, National Executive Elite
Posts: 2,621
Re: fruit and cheese plates, AS62 is catered in ANC. It's an 0600 departure out of FAI, and they don't offer buy on board due to the short duration (~40 minutes in the air on FAI-ANC).

I've done both milk runs in this report many times...it's always fun but glad I don't have to do it every day.
Mar 19, 18, 10:20 pm
Join Date: Oct 2010
Location: SEA
Programs: AS 75K, TK ELPL (*G), BA Gold (OWE), Hilton Diamond, Hyatt Explorist, Marriott Gold
Posts: 7,360
Great report! Inspired me to look into booking myself SEA-KTN-WRG-PSG-JNU-YAK-CDV-ANC-SEA this June (It's 15k miles and $100 on my dates, if anybody else would like to join me)..

Are passengers permitted to get off at intermediate stops like on the UA HNL-GUM Island Hopper, or do you have to enjoy the views from onboard the aircraft only?