19 days through the "-stans" incl. Uzbekistan Airways C-Class
Sep 19, 16, 7:41 pm
Join Date: Nov 2005
Location: ZRH
Programs: LH
Posts: 414
19 days through the "-stans" incl. Uzbekistan Airways C-Class
---
Hi everyone
First trip report for me on Flyertalk, so please go easy on me.
It might be a bit heavy on the sightseeing and neglect the inflight experience somewhat, but that is mainly because I didnít really travel on super-exciting products.
I recently got back from a 19 days trip to Central Asia where I visited Uzbekistan, Tajikistan and Kyrgyzstan. Actually the main point of the trip was supposed to be Turkmenistan but despite waiting for three weeks, the letter of invitation didnít arrive in time.
My journey from Singapore then looked as follows:
Singapore-Amritsar-Tashkent-Nukus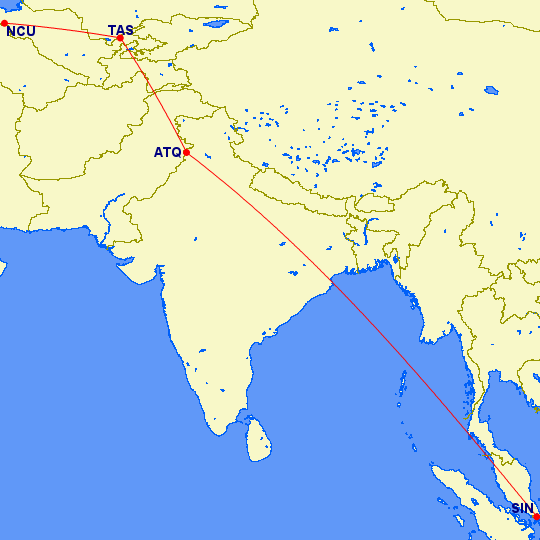 For whatever reason, Amritsar seems to be a good starting point to get to Central Asia. There are at least bi-weekly flights to both Ashgabat (ASB) as well as Tashkent (TAS). I was waiting until the last day to get my permit for Turkmenistan and hence waiting to book my onward travel from Amritsar. As luck would have it, ASB and TAS flights left within three hours of each other, so I had some flexibility (especially since I had secured my Uzbekistan visa earlier in Singapore).
Scoot took me to Amritsar for a fair $70 (economy, no luggage) plus another $55 for an upgrade to their Premium Economy (which included luggage and a meal which I would have paid for anyways). Not too bad for a 5.5h flight. The route doesnít seem to be doing to well yet, as fares are consistently low and the load factor could have been higher.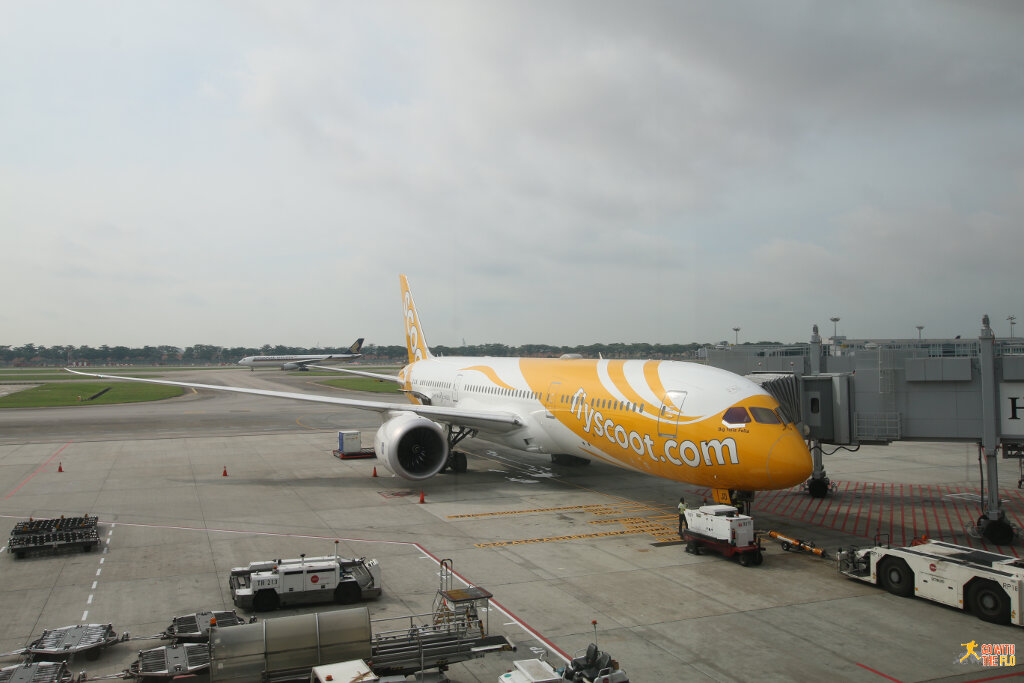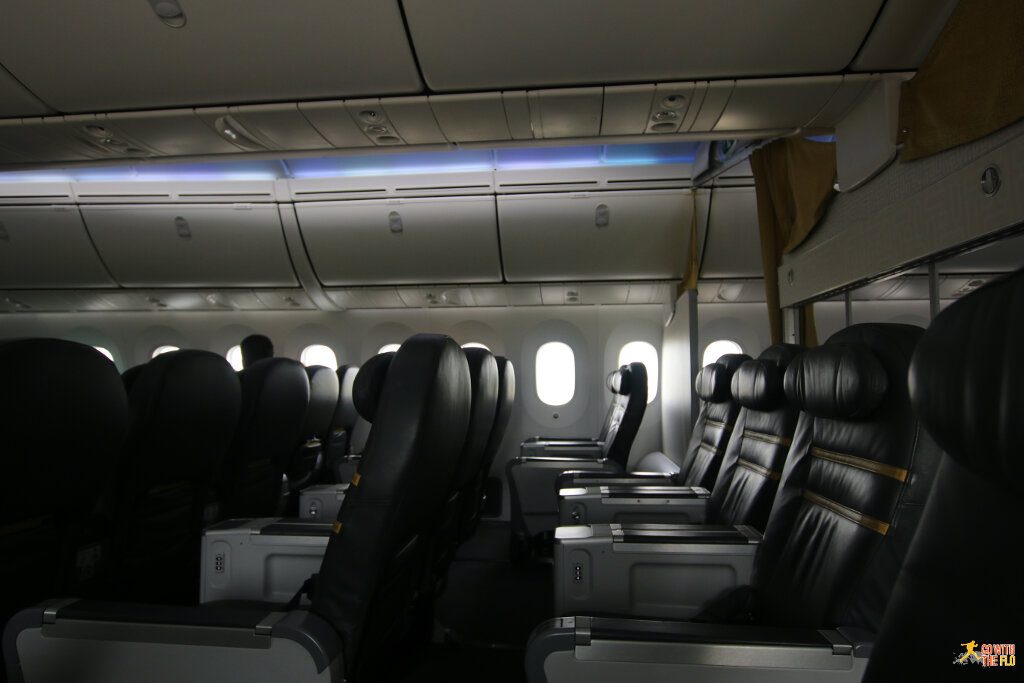 In India I used for the first time the e-visa. Much easier than previously and way cheaper. Although ATQ immigration still took over 20mins to process me (I was the only one on the flight with an e-visa). A few weeks later in DEL they seemed to be more familiar with the process and it took me 2mins to pass immigration.
Quickly dropped off my bags at the Holiday Inn (PointBreaks 5k) and continued on with the same taxi to the border with Pakistan to watch the daily border closing ceremony. Really impressive and entertaining to watch.
India to the left, Pakistan to the right.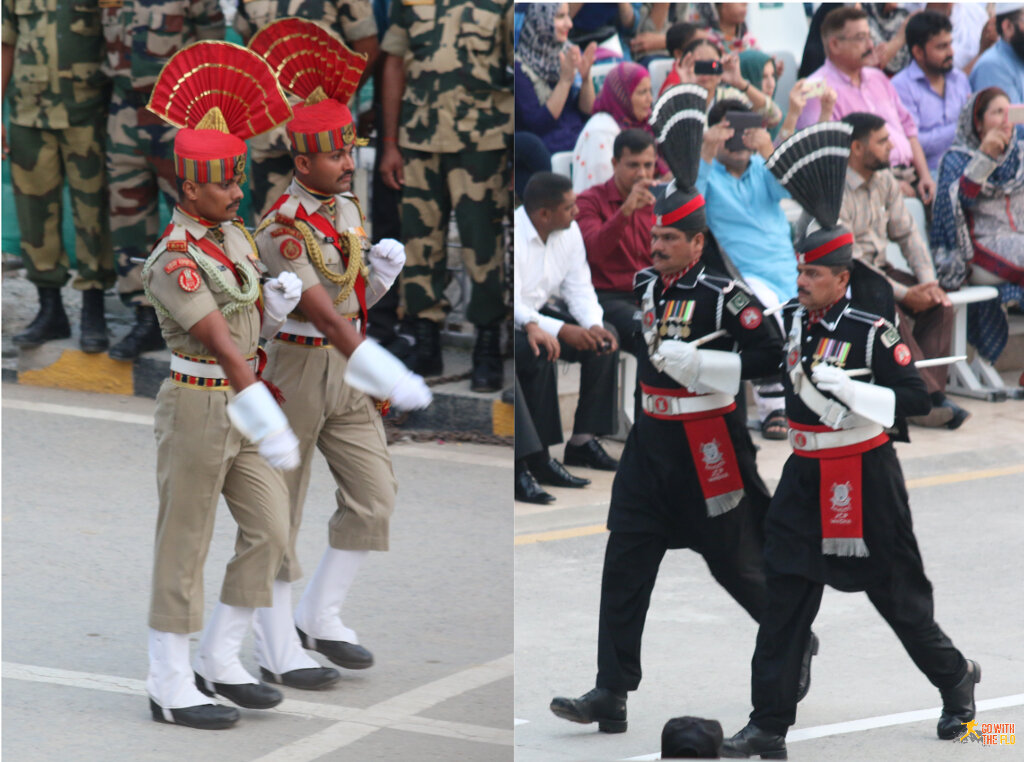 Thatís it, borderís closed Ė come back tomorrow.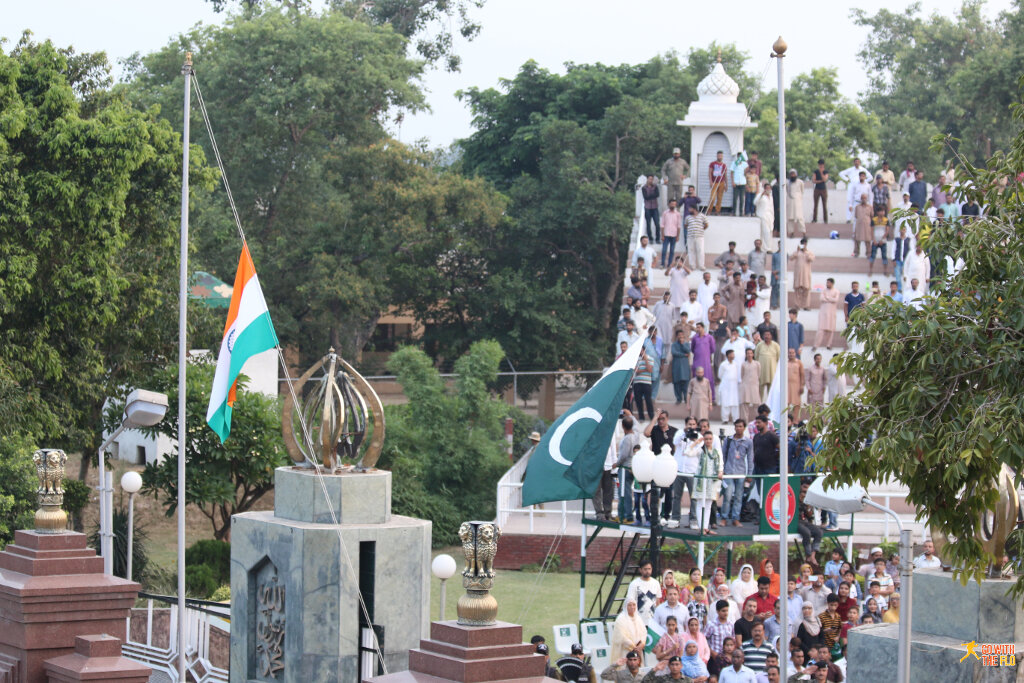 Same taxi, next stop Golden Temple.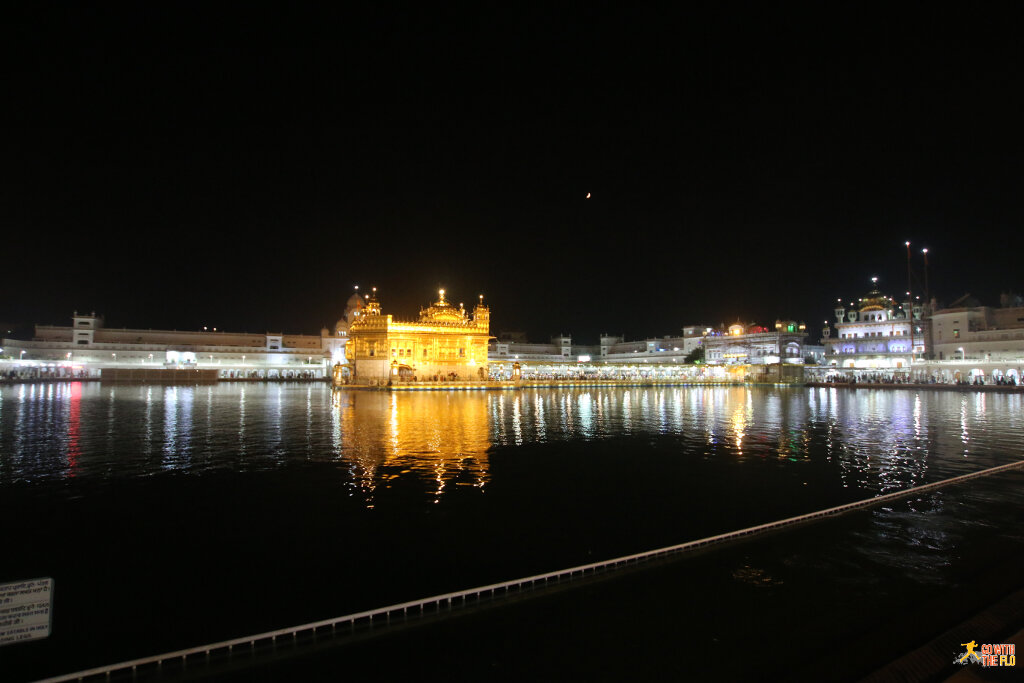 Breathtaking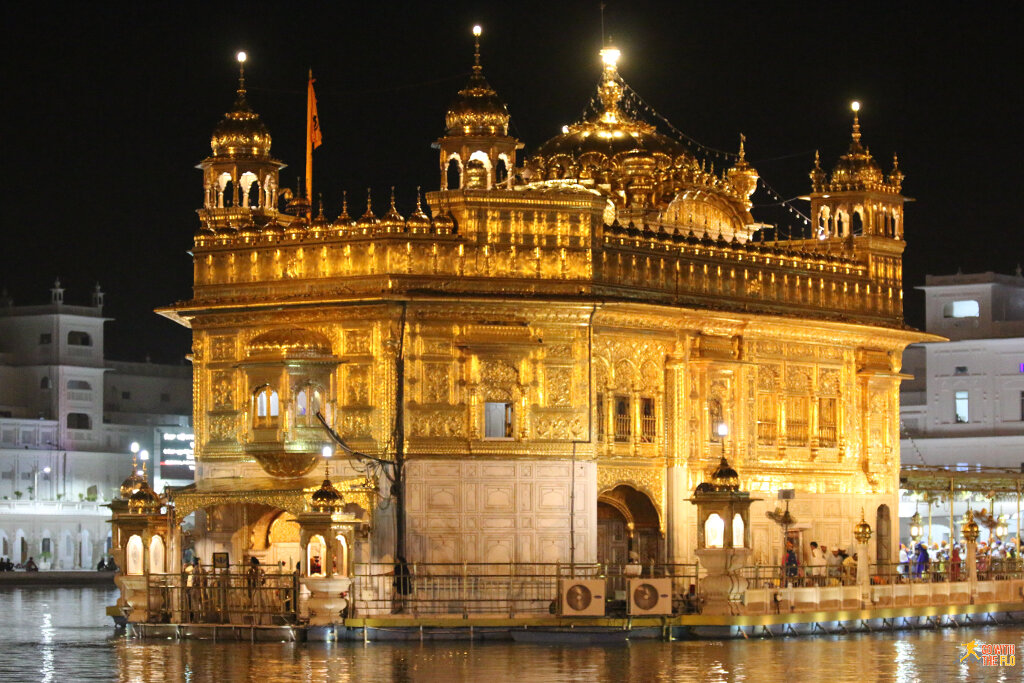 Since my Turkmenistan visa hadnít arrive, I had to reschedule and head straight to Uzbekistan. Of course by now, economy was sold out and the only remaining option was Business for the 2.5hrs flight at $450 one-way.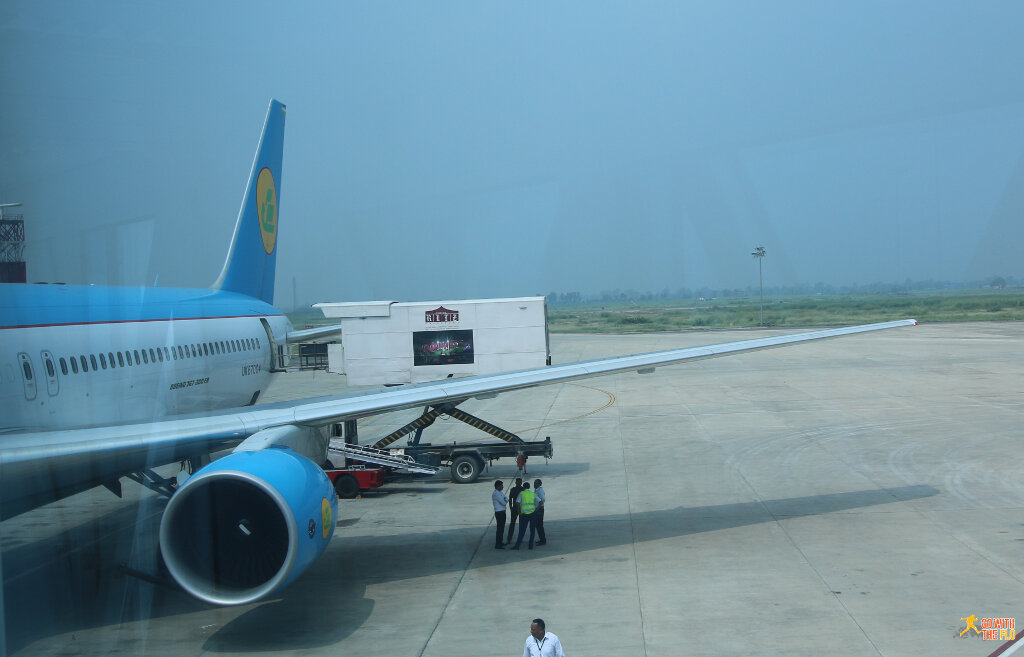 Uzbekistan Airways (HY) B767 Business Class is nothing to write home about. Perfectly fine for the short hop though. I wonder what the new 787 will bring for them.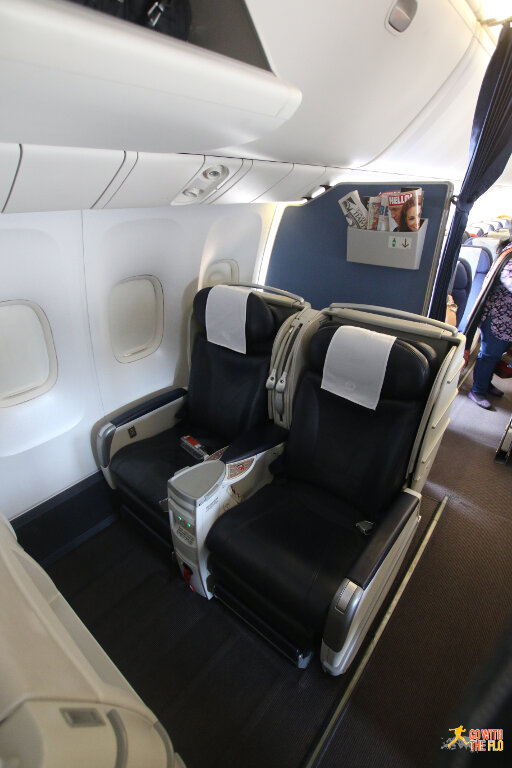 IFE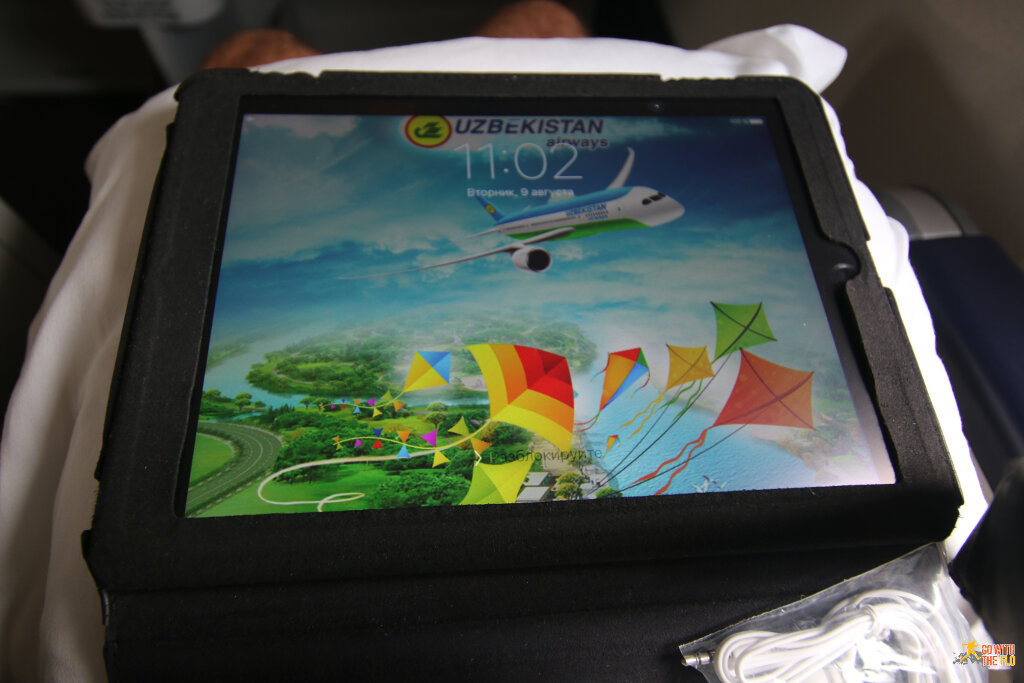 Meal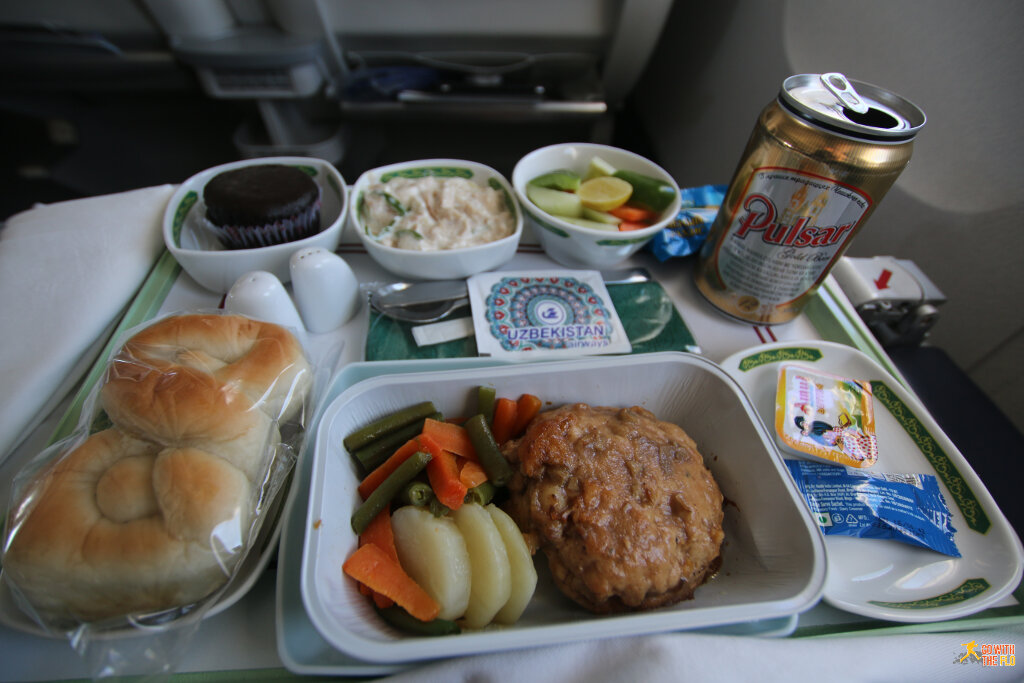 Kabul Airport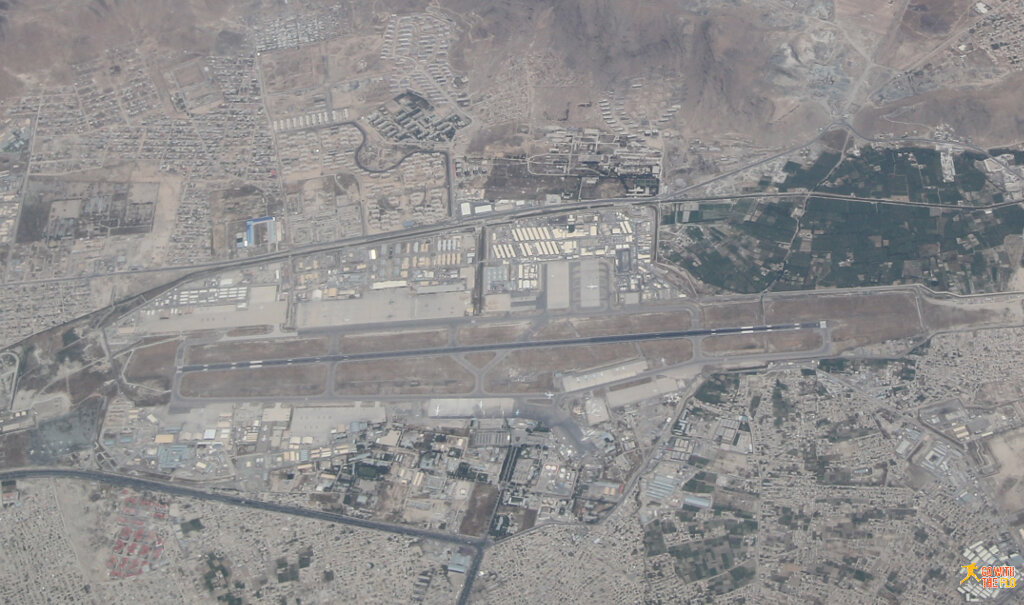 We landed in Tashkent on time. Uzbekistan Airways museum.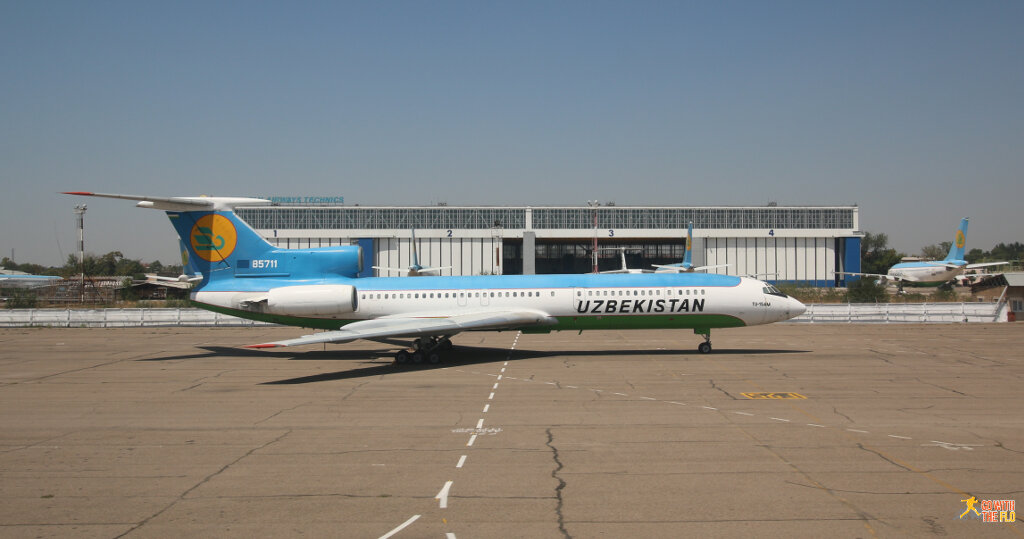 Immigration was reasonably quick thanks to VIP immigration for business class (completely separate facilities). I took a taxi to the other side of the airport to the domestic airport. Unfortunately tickets were sold out to my intended destination of Urgench as well as Bukhara. So I settled on the only destination they were willing to put me on standby for Ė Nukus. Quickly checked the guide book on what there is to do and how to get onwards from there. Looking back, it was a really good choice as I got to fly the rare Ilyushin 114.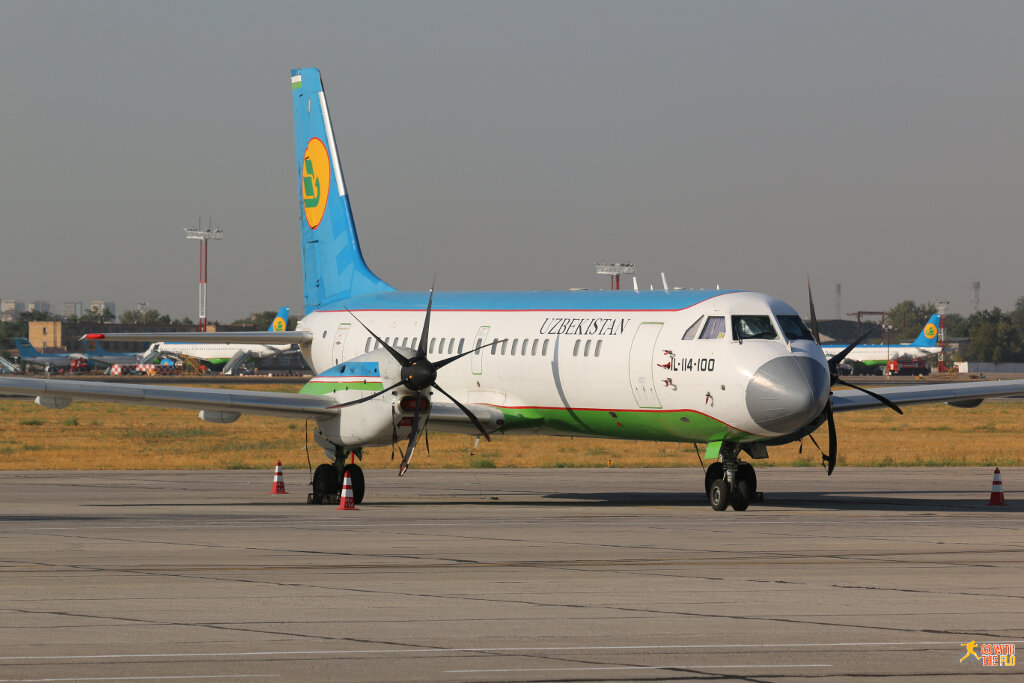 Cruising across the Kyzyl-Kum desert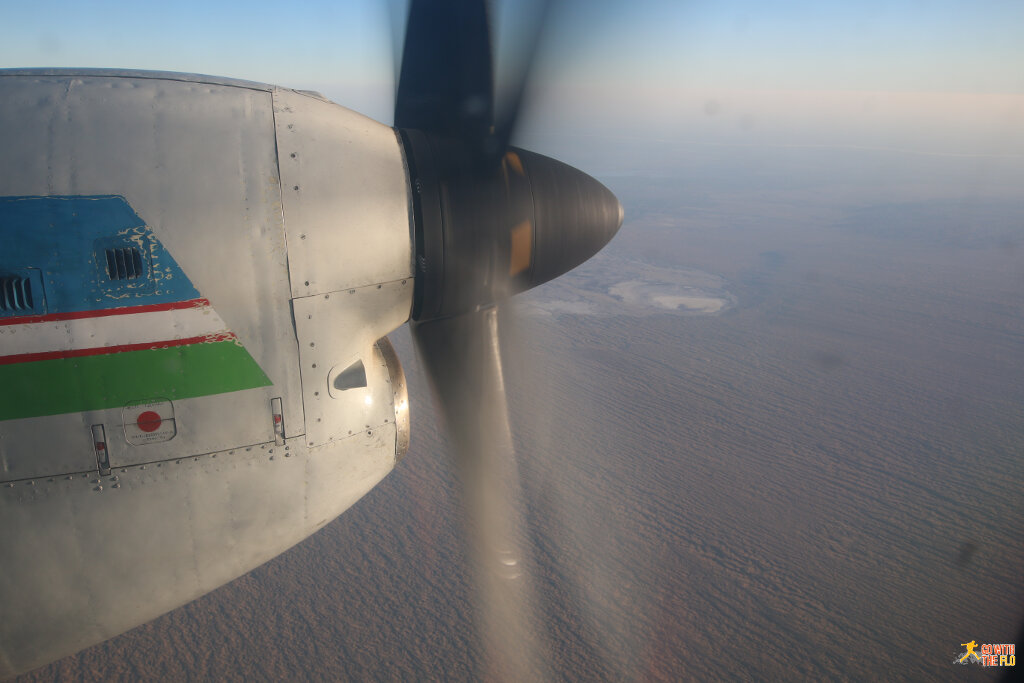 And after a long day I had finally made it to the capital of the Republic of Karakalpakstan (which I hadnít even known existed earlier that morning).
Despite being one of the most depressing cities I have ever been to (it is the jumping off point to the Aral Sea which is apparently even more depressing), there is fortunately one big highlight: the Savitsky Museum which is apparently one of the best art collections in the former Soviet Union.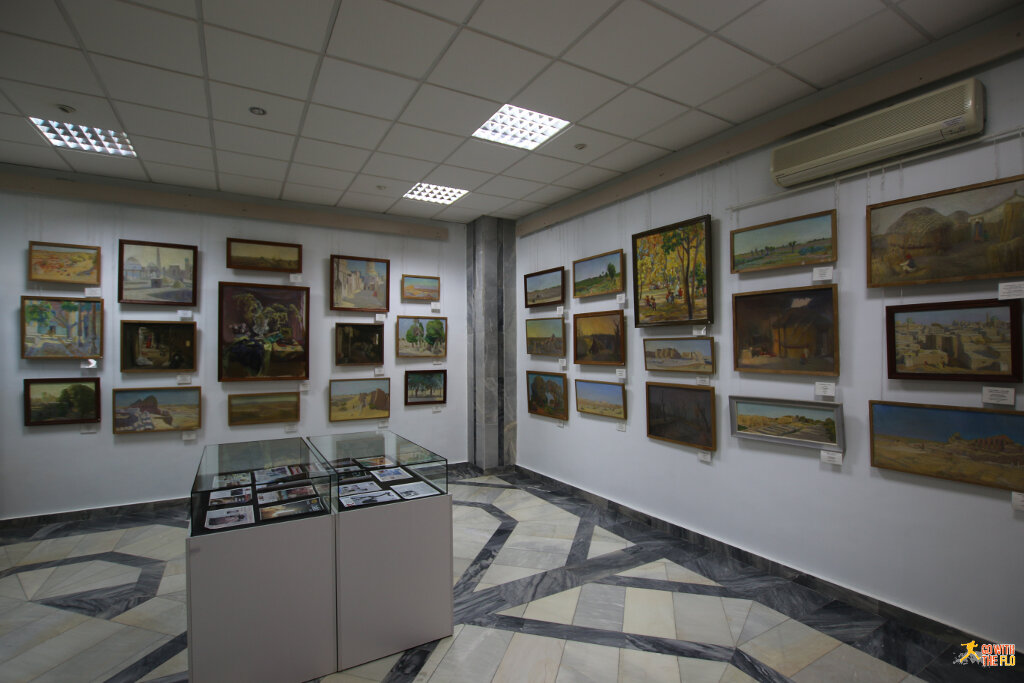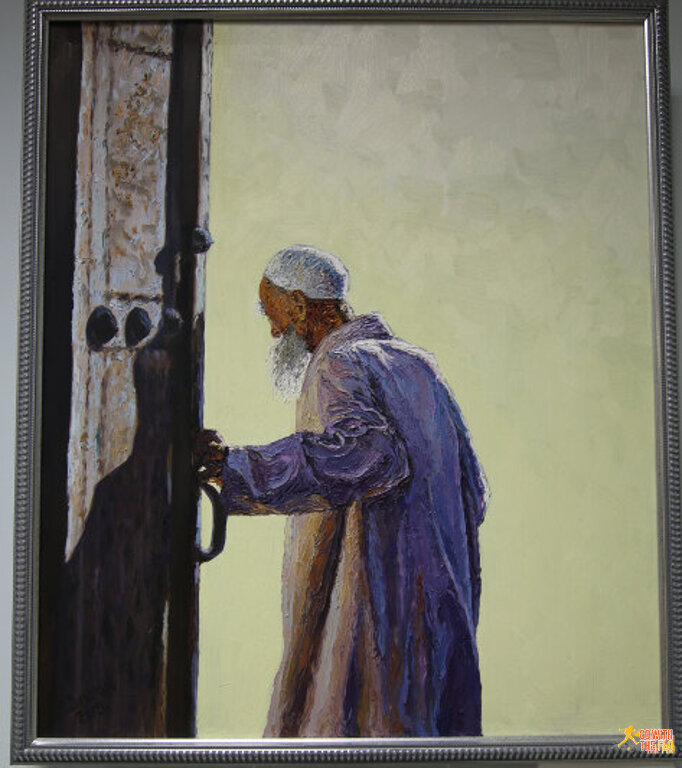 The next morning I continued on with a shared taxi to Khiva.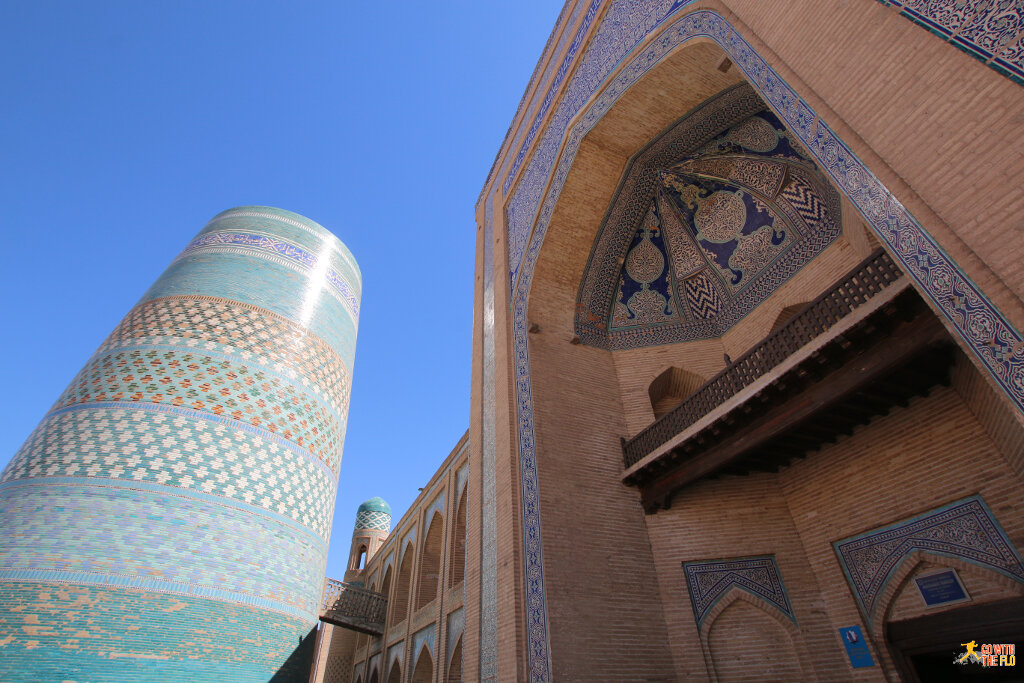 Fascinating city, everything in great shape. However if almost feels like an open air museum as barely anyone still lives within the city walls.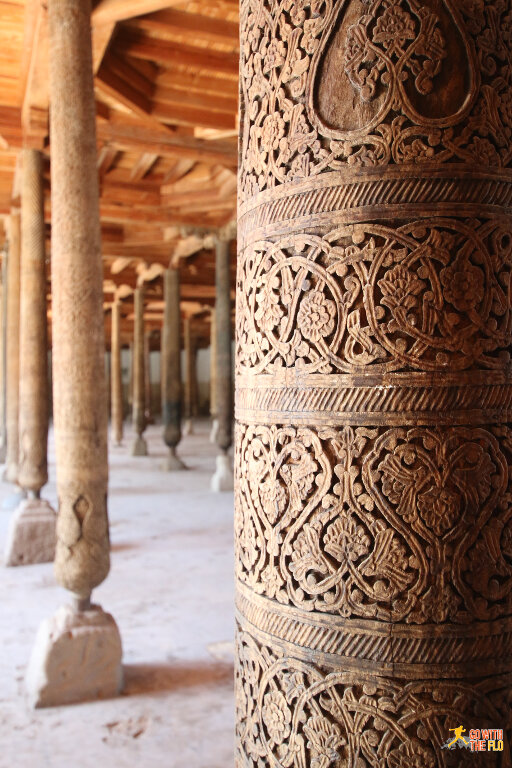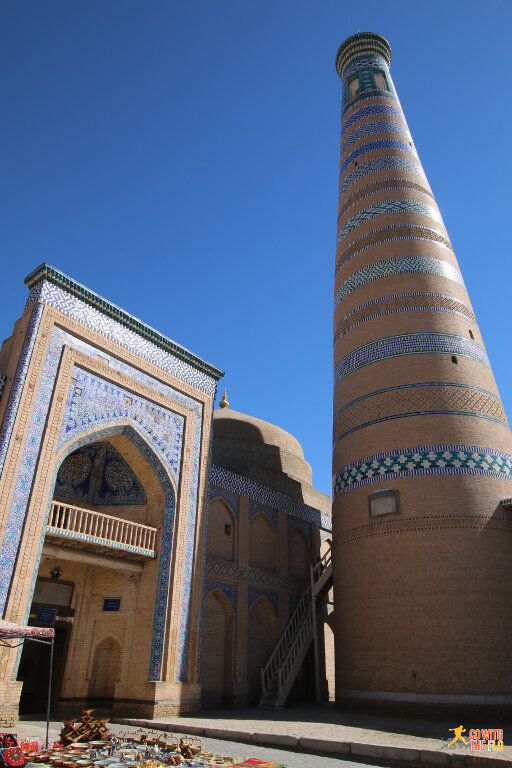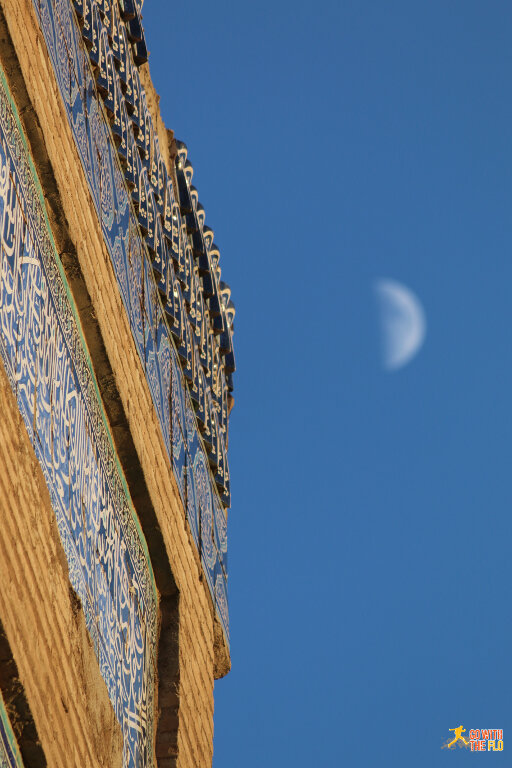 Thanks to the black market exchange rate, the country is super cheap at the moment for tourists. Dinner in a nice restaurant including appetizer and main course as well as a beer will cost you less than $5$.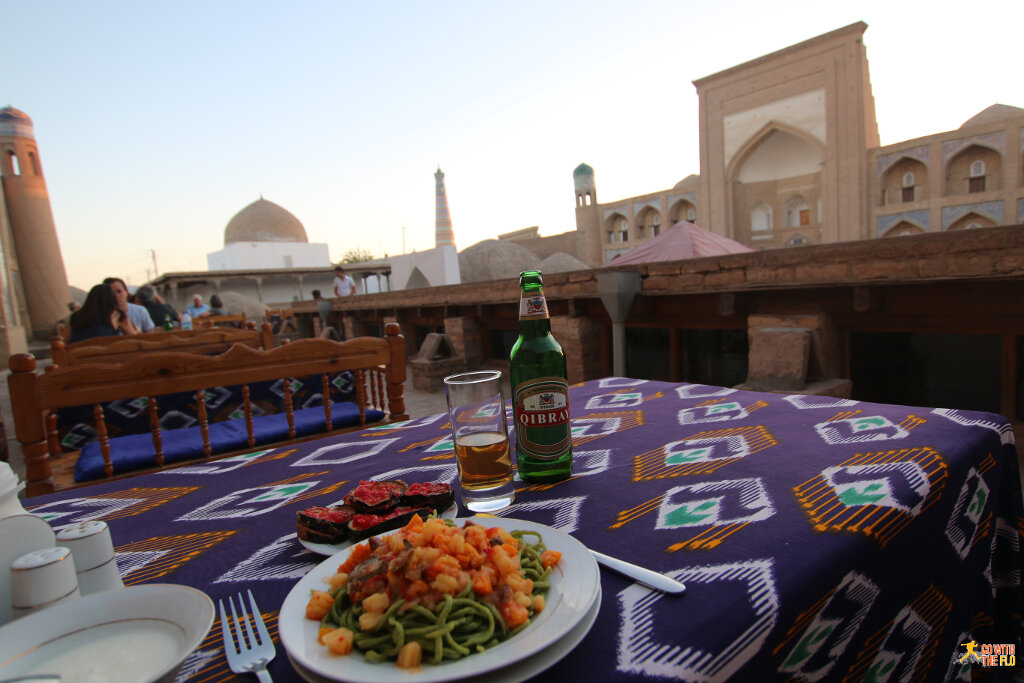 After one night, I continued one with a shared taxi to Bukhara, which remained the highlight for me on the trip in Uzbekistan.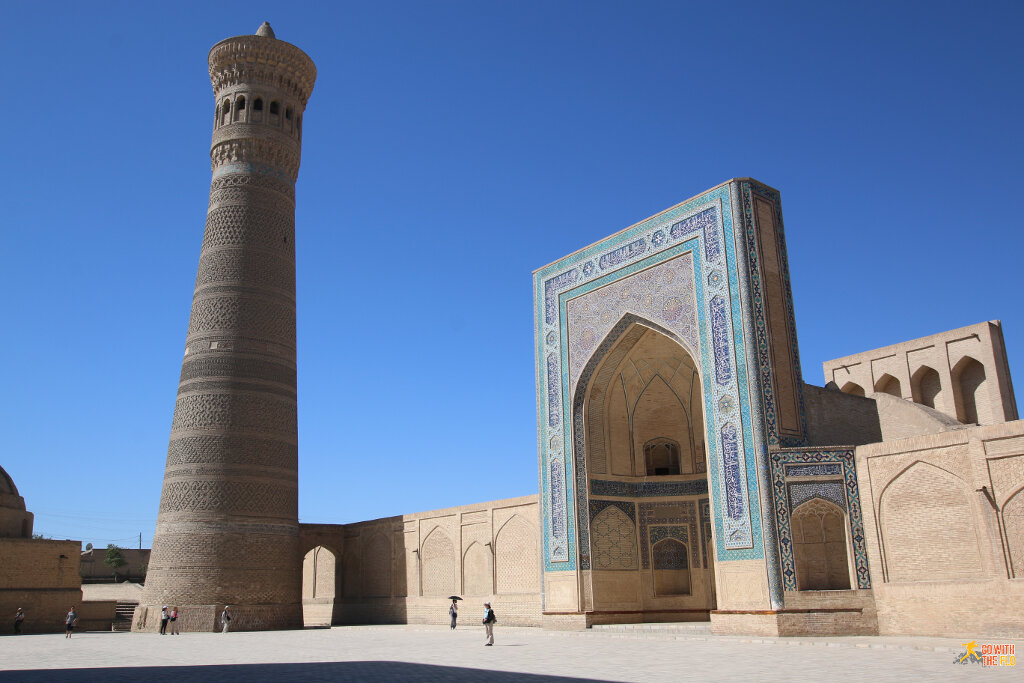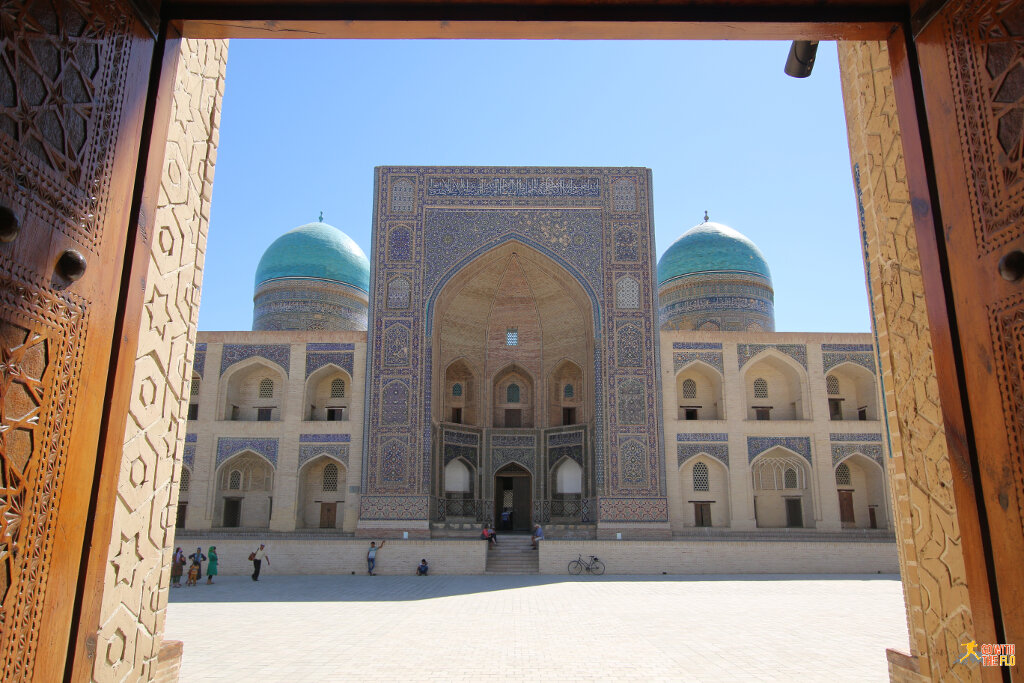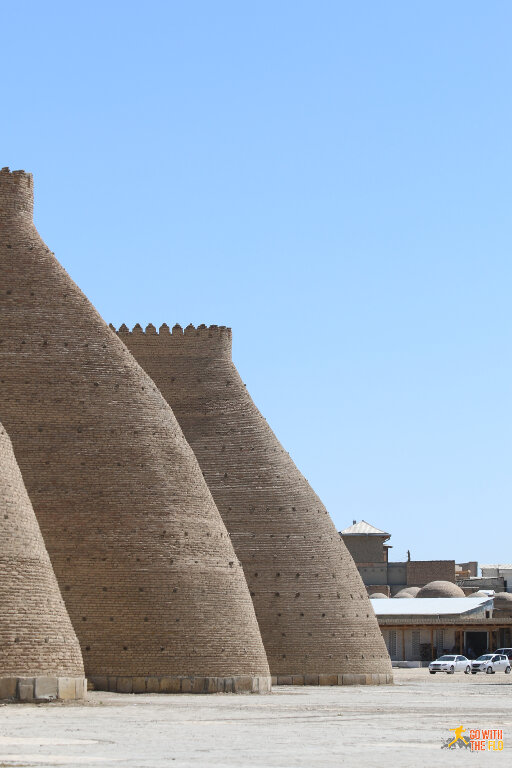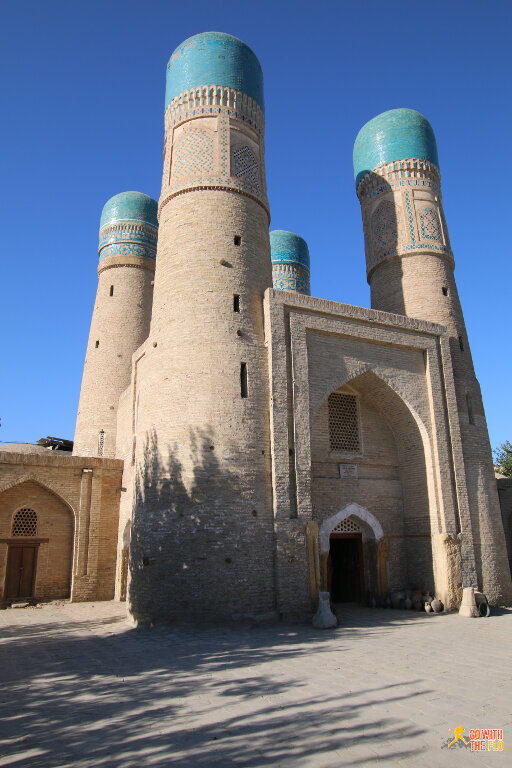 After two days, I made my way to Samarkand by train. Thanks to construction works for the new high-speed train, the 3hrs trip turned into a 6h journey.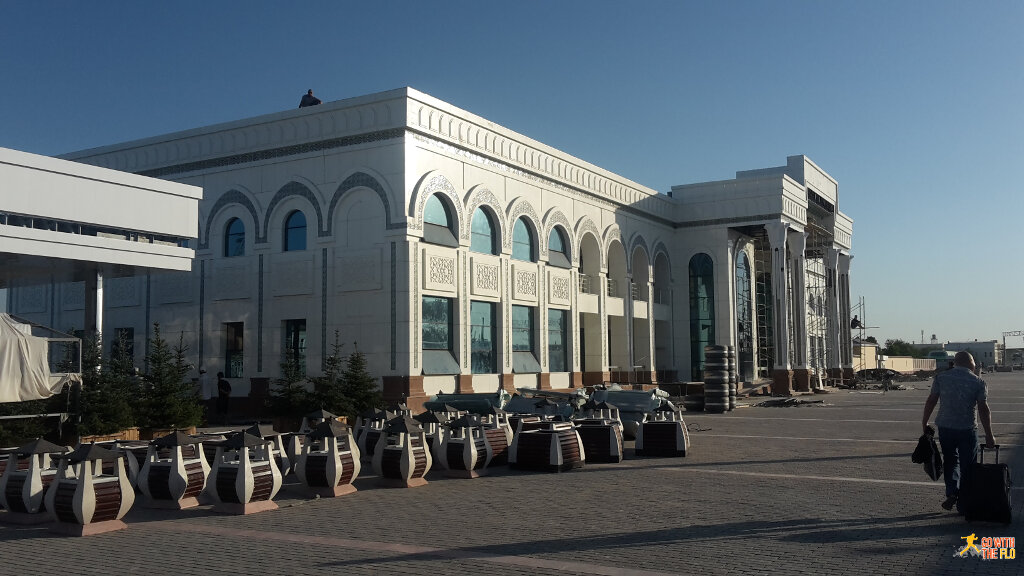 The new Spanish-built Afrosyiob.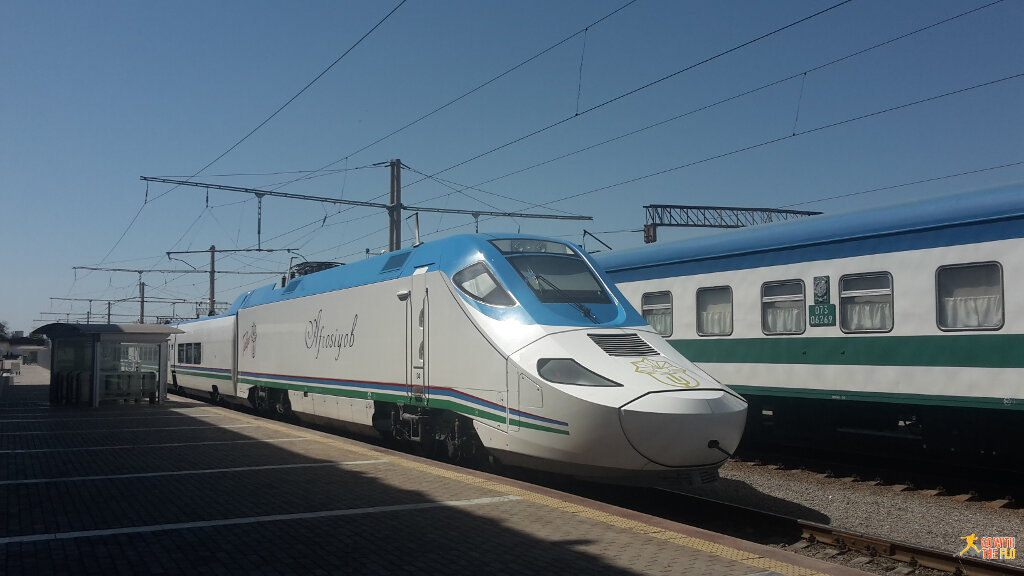 Registan in Samarkand.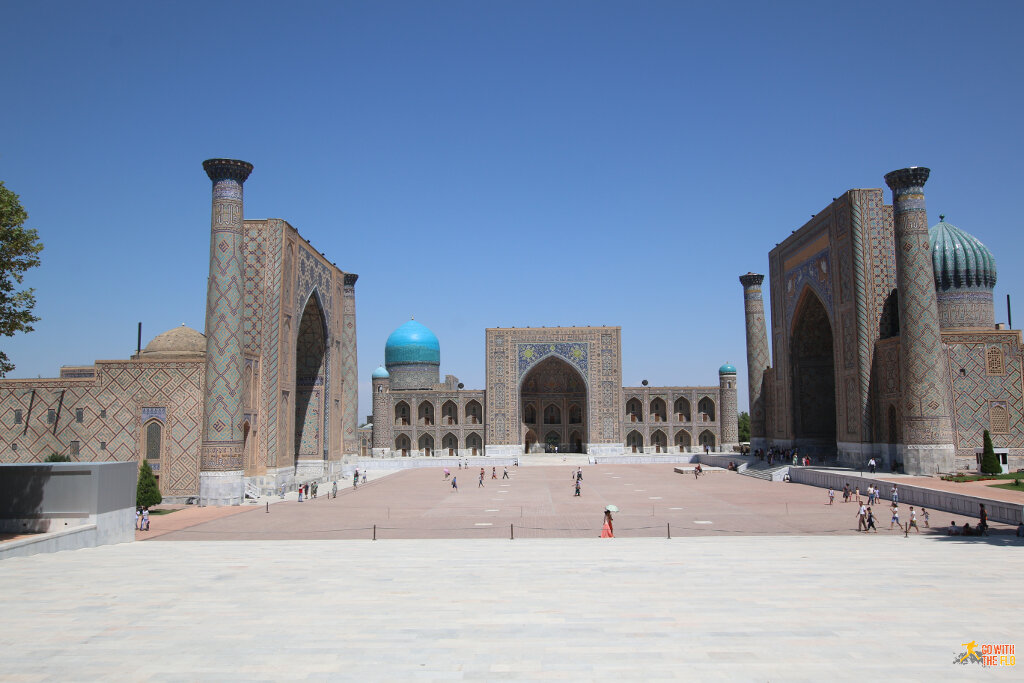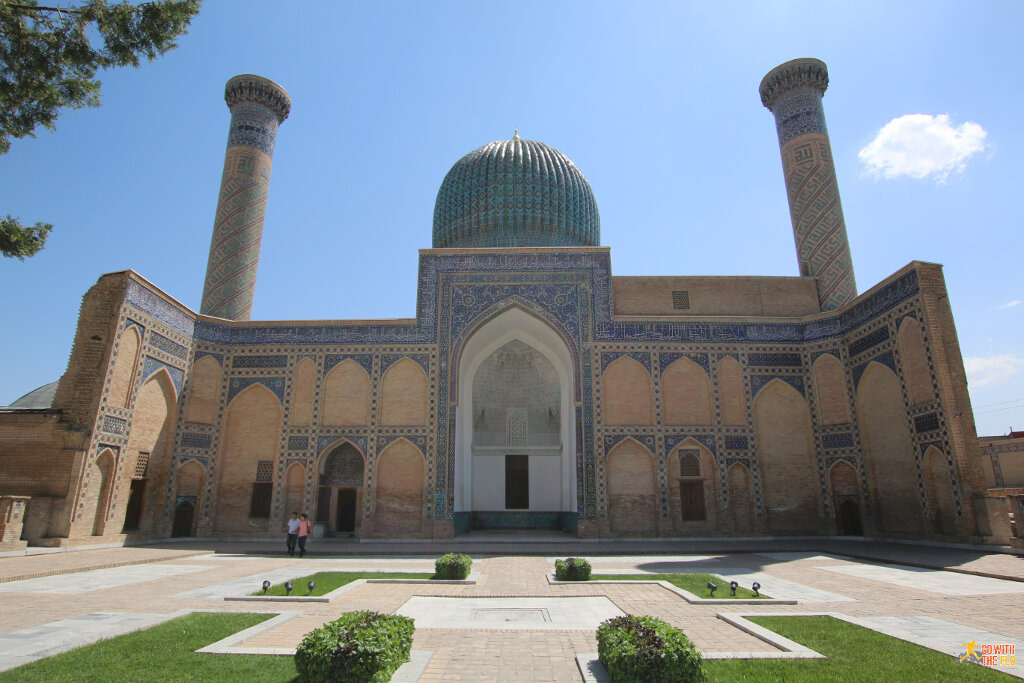 Mauseloum of Timur (Tamerlane)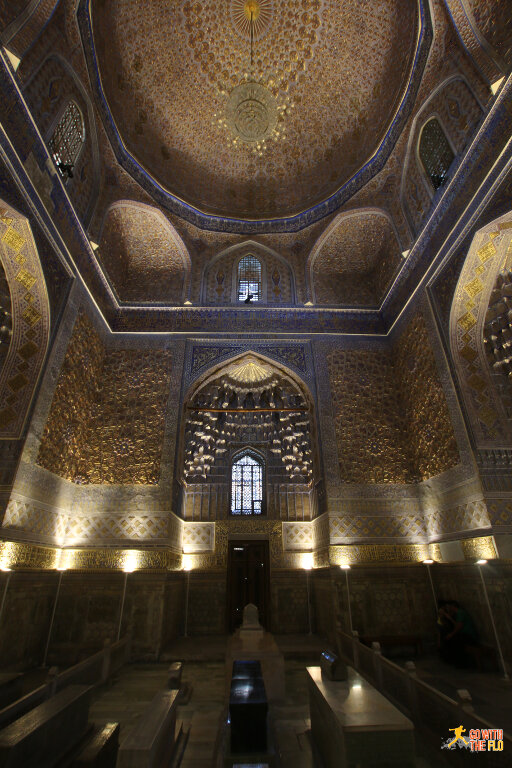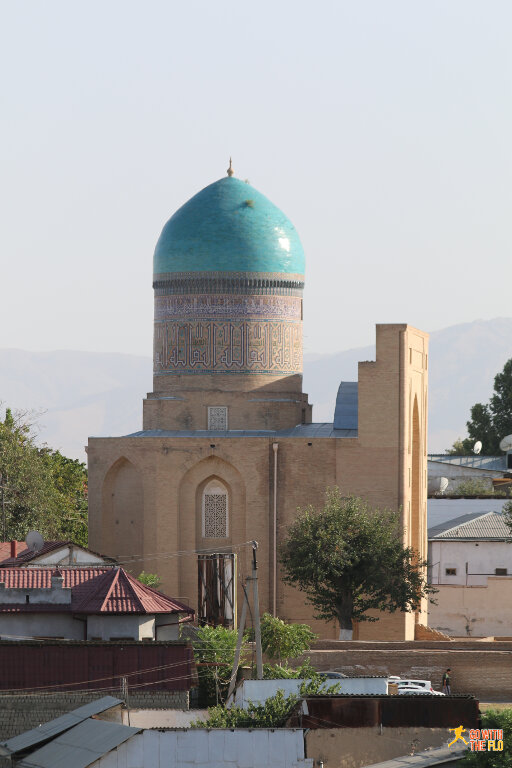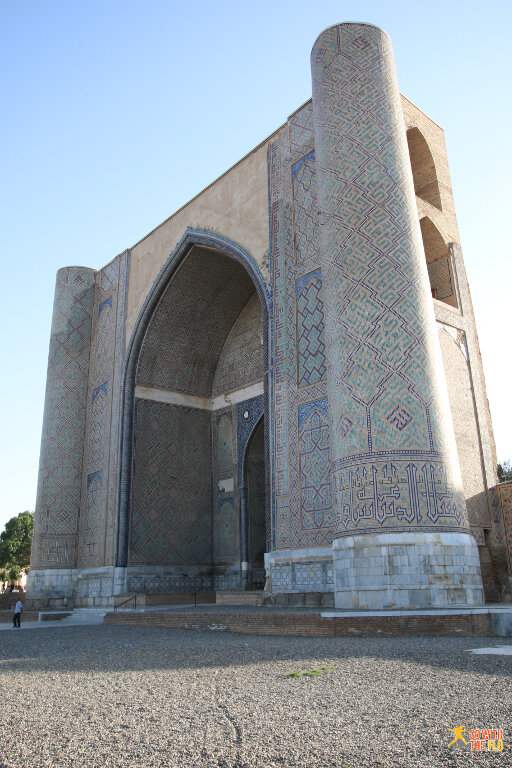 Typical bread. Saturday market in Urgut, an hour outside of Samarkand.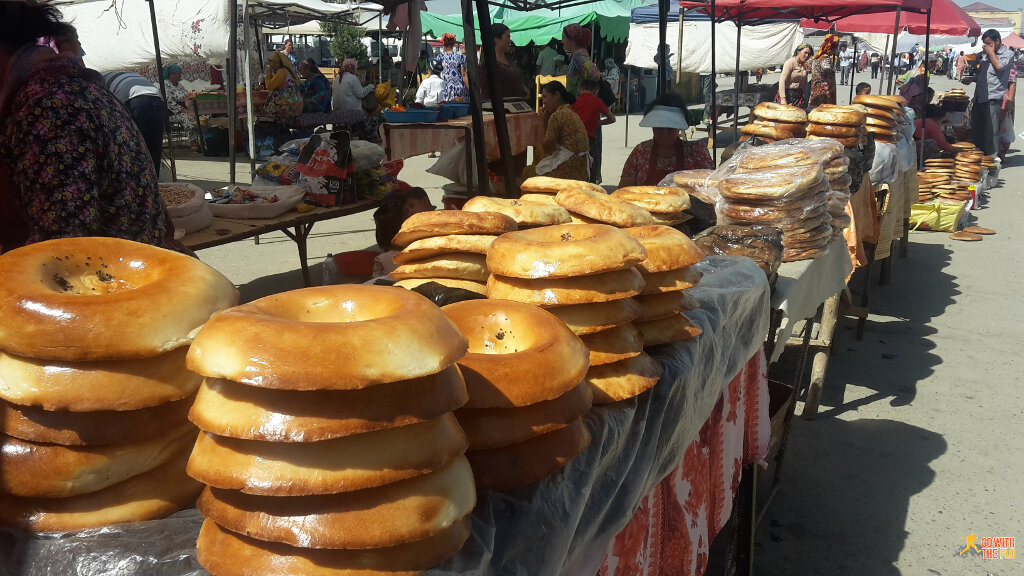 With another shared taxi I made my way from Samarkand via Denau to Dushanbe in Tajikistan (worst border crossing getting out of Uzbekistan Ė they go through all your pictures on your phone and laptop).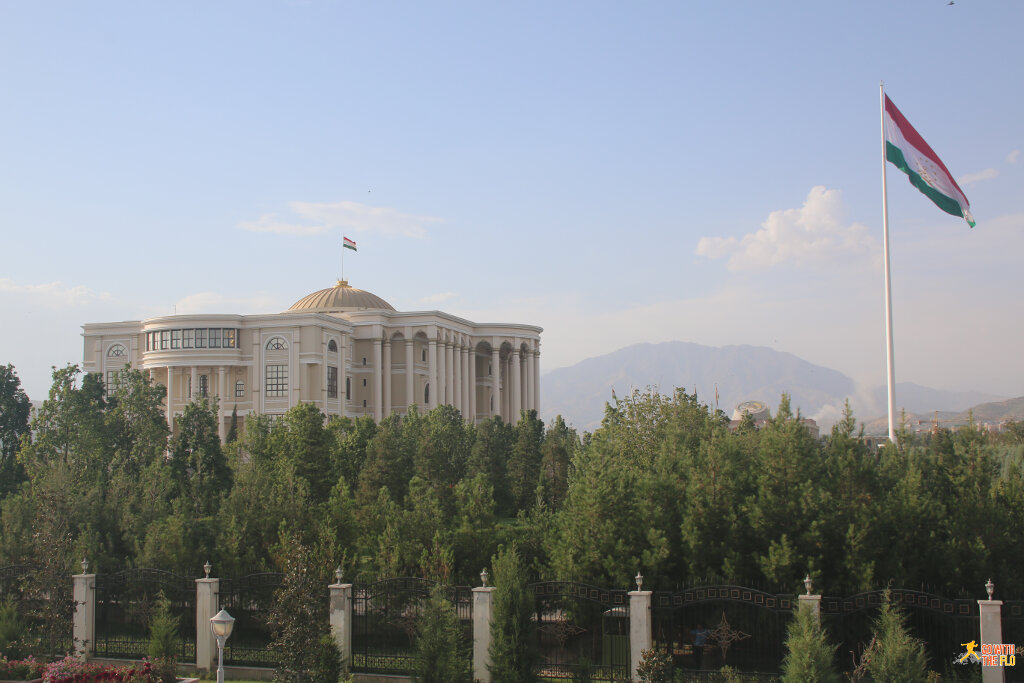 Somon.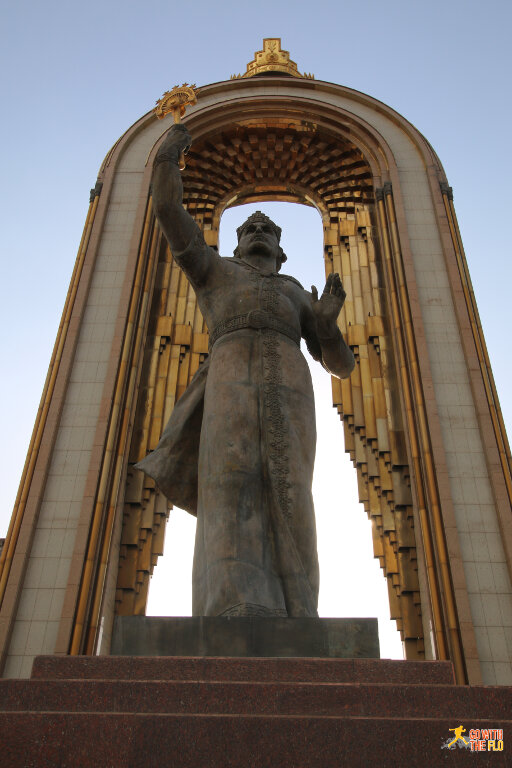 Dushanbe International Airport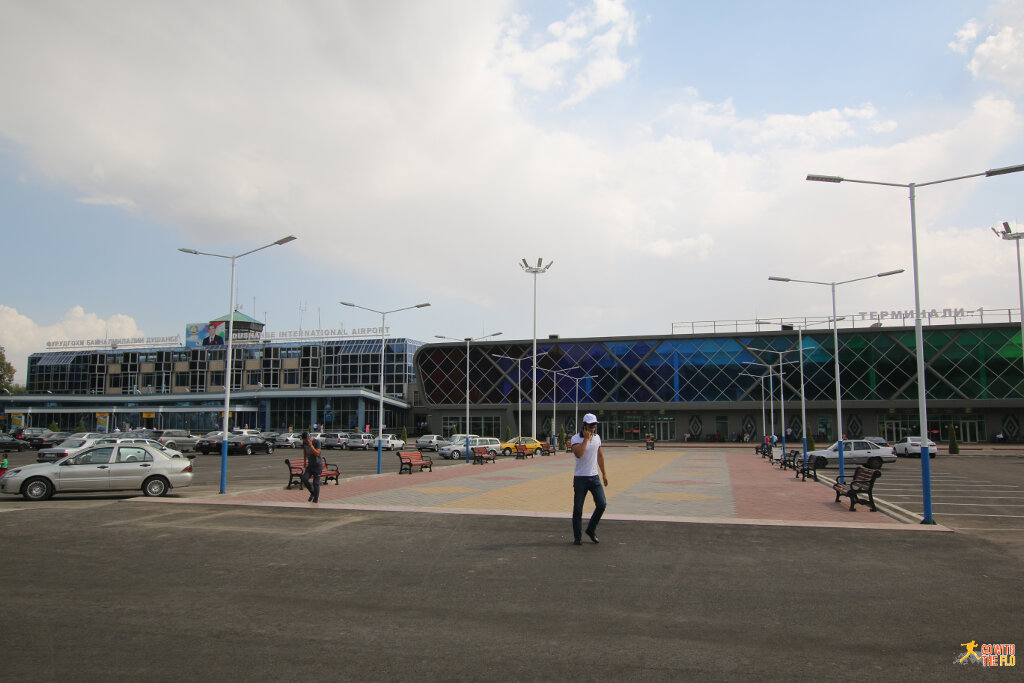 Not too much happening here.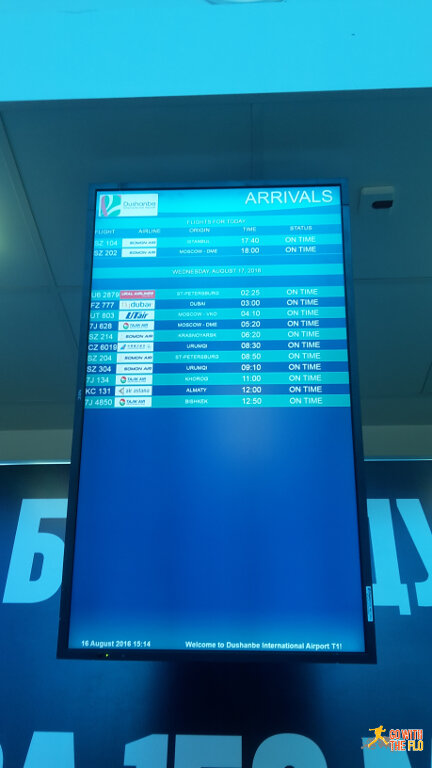 Sep 19, 16, 7:42 pm
Join Date: Nov 2005
Location: ZRH
Programs: LH
Posts: 414
Besides the Turkmenistan fail, the other purpose of the trip was supposed to be flying Tajik Airís An-28 from Dushanbe to Khorog at the Afghan border. But due to weather, the flight was cancelled the days I was there.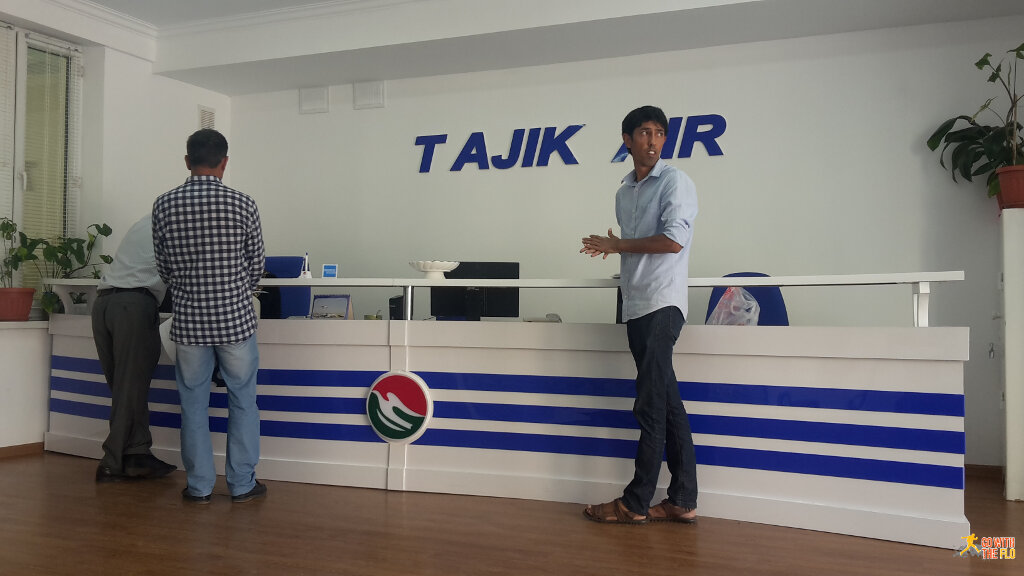 Instead I took a shared jeep the next day and made the journey in 12hrs overland. Not a great experience even though the scenery was stunning as we drove several hundred kilometers along the Tajik-Afghan border. Tajikistan to the left, Afghanistan to the right.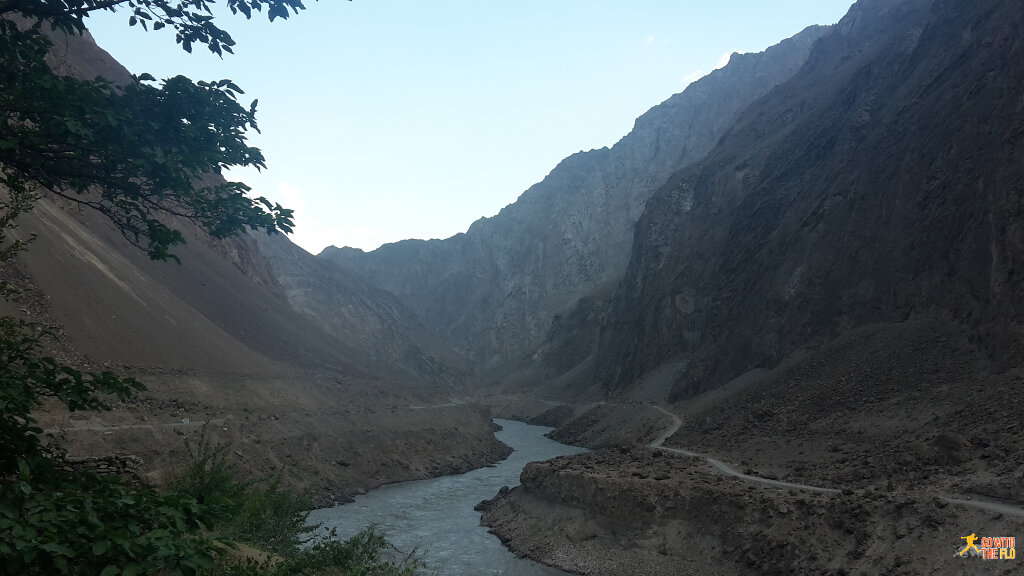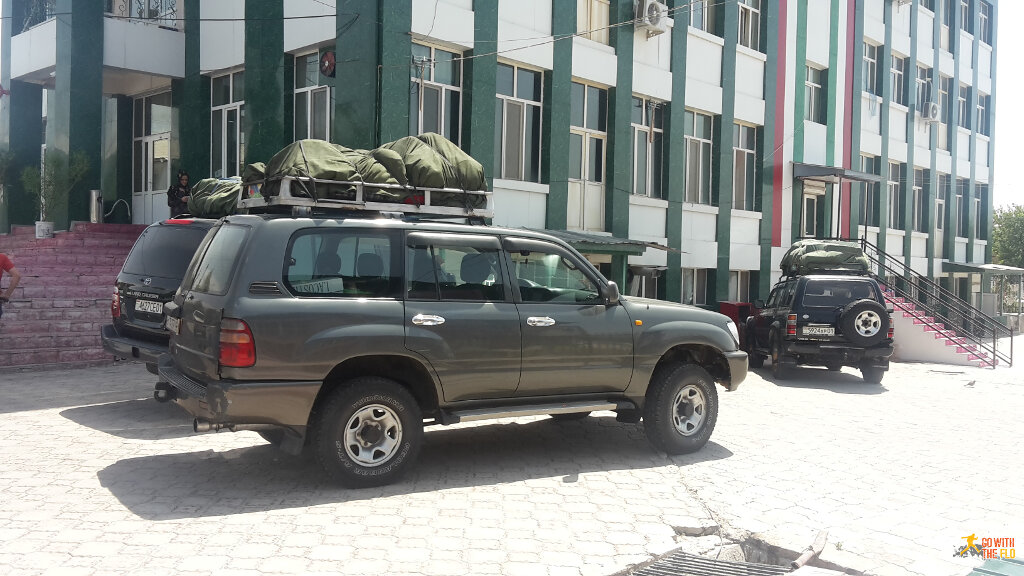 I really liked Khorog Ė very remote but surprisingly developed and a beautiful location high up in the Pamir Mountains.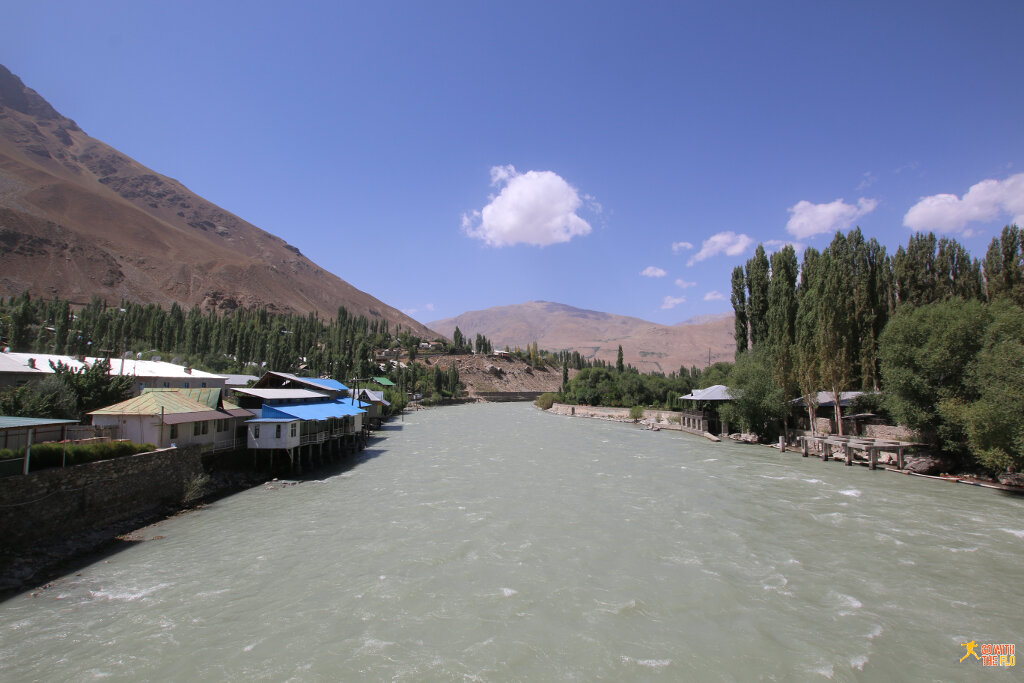 Like everywhere in the regions, tons of melons were for sale.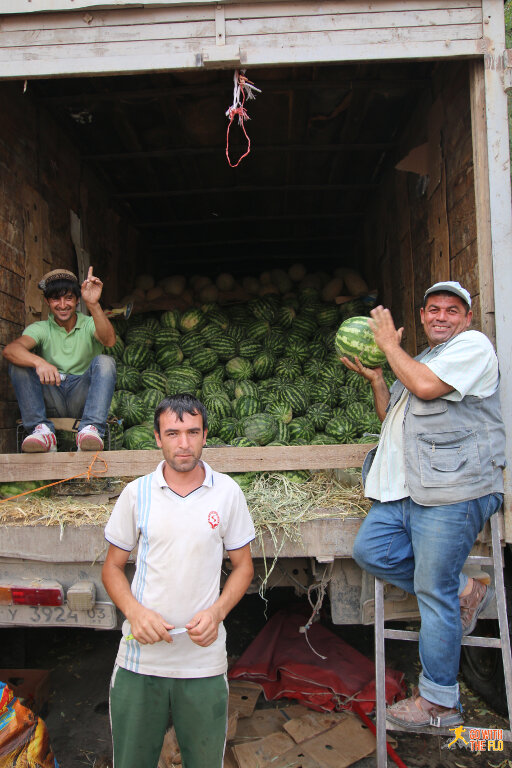 Also on the road everywhere: the boys and girls doing the Mongol Rallye (pictured on the right).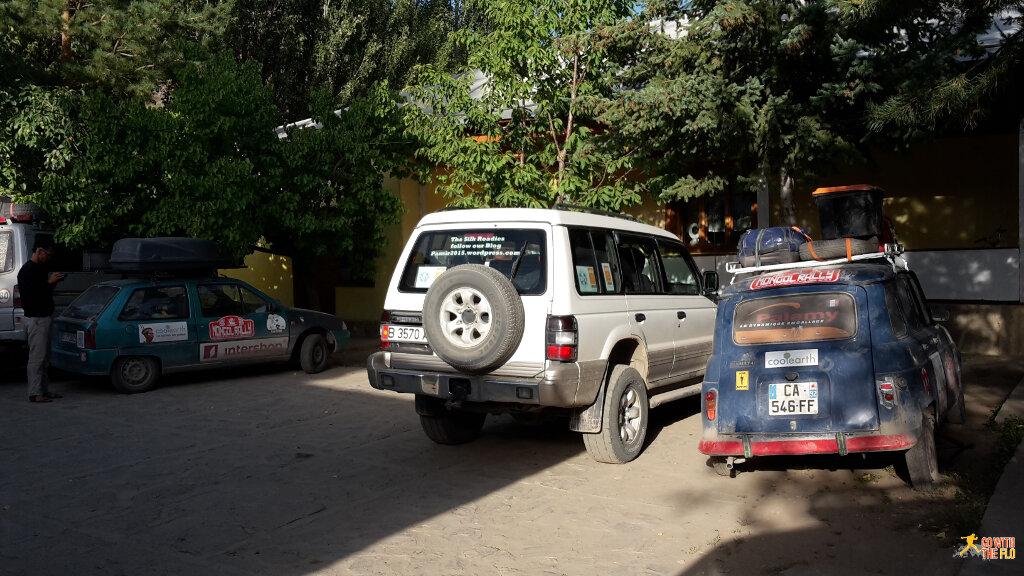 After two days, I was ready to move and and chartered a 4WD to take me on the Pamir Highway (second highest international highway) from Khorog to Murghab and from there to Osh, Kyrgyzstan.
ďPedestriansĒ crossing the road.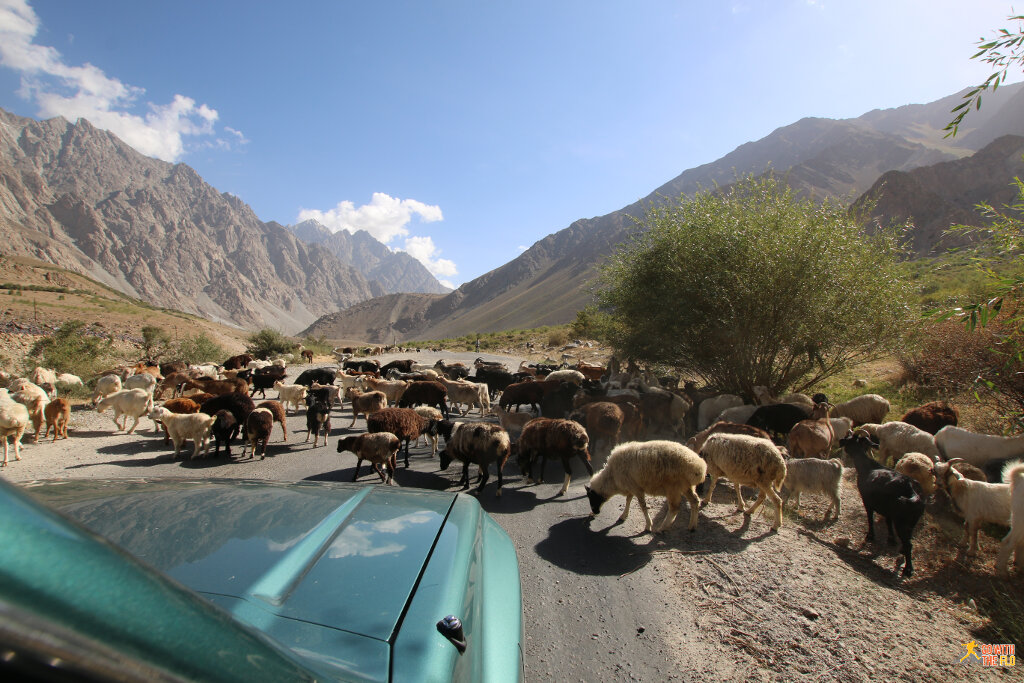 Shared taxi that also takes livestock onboard.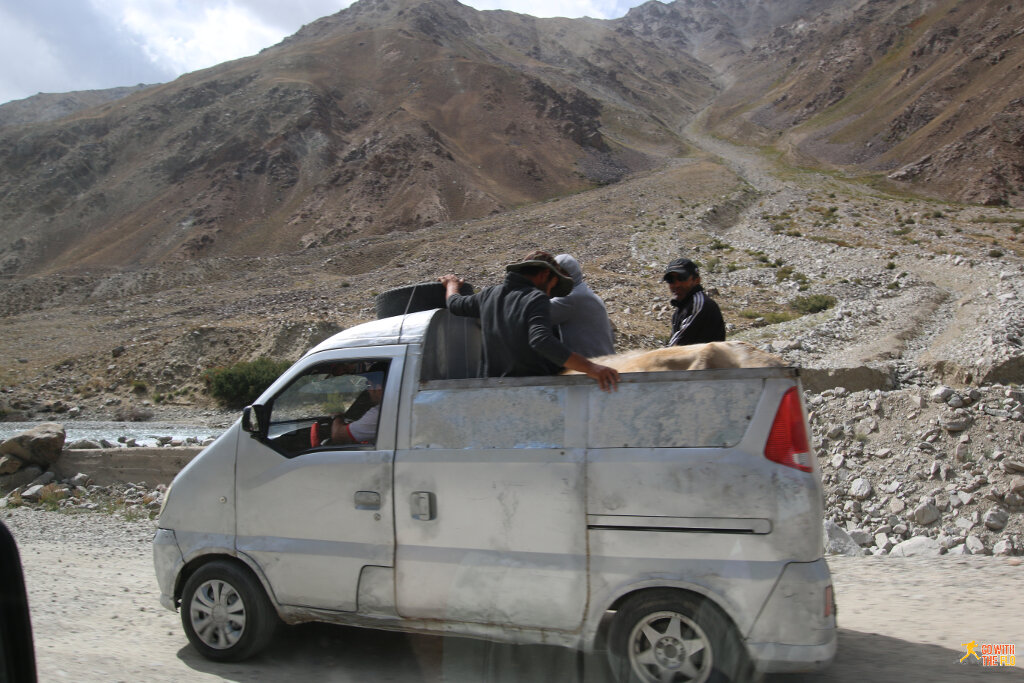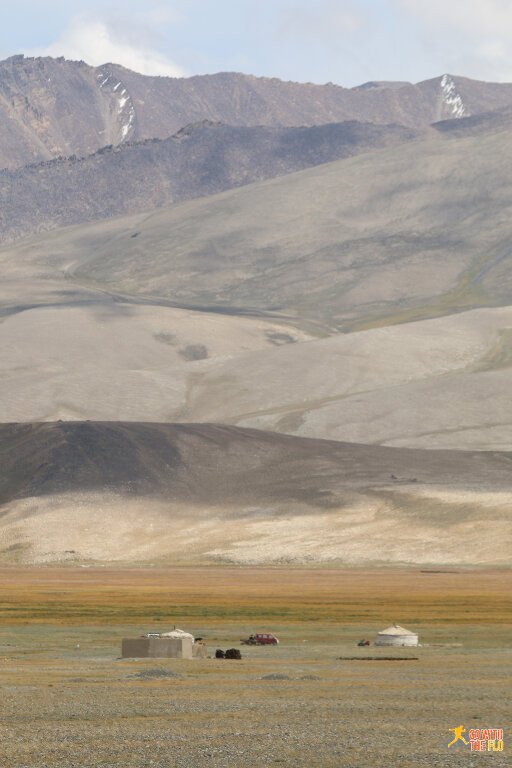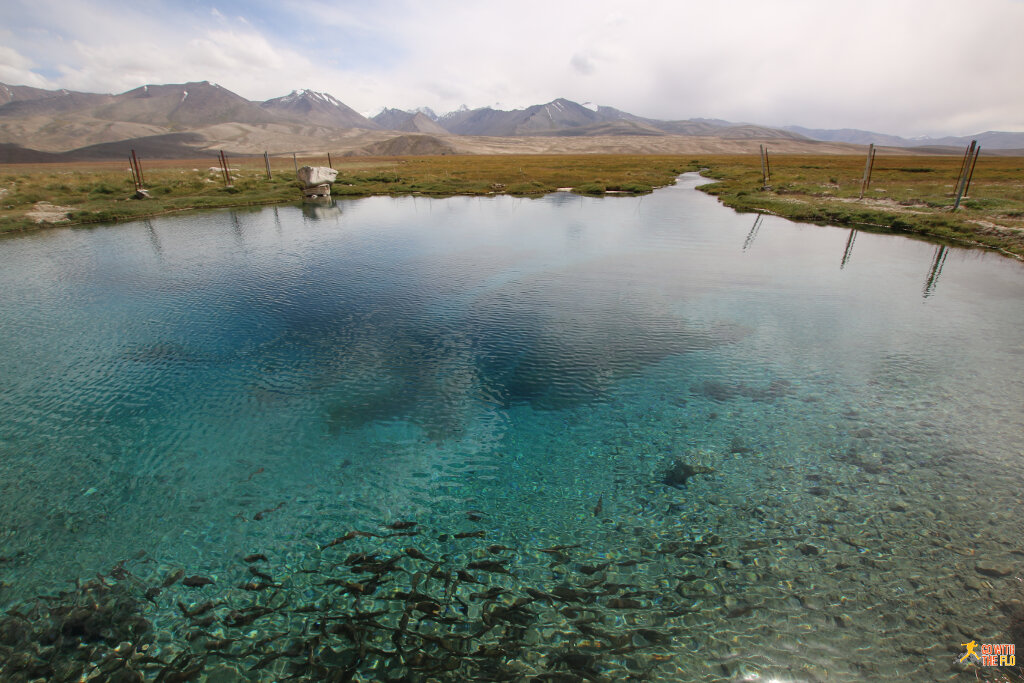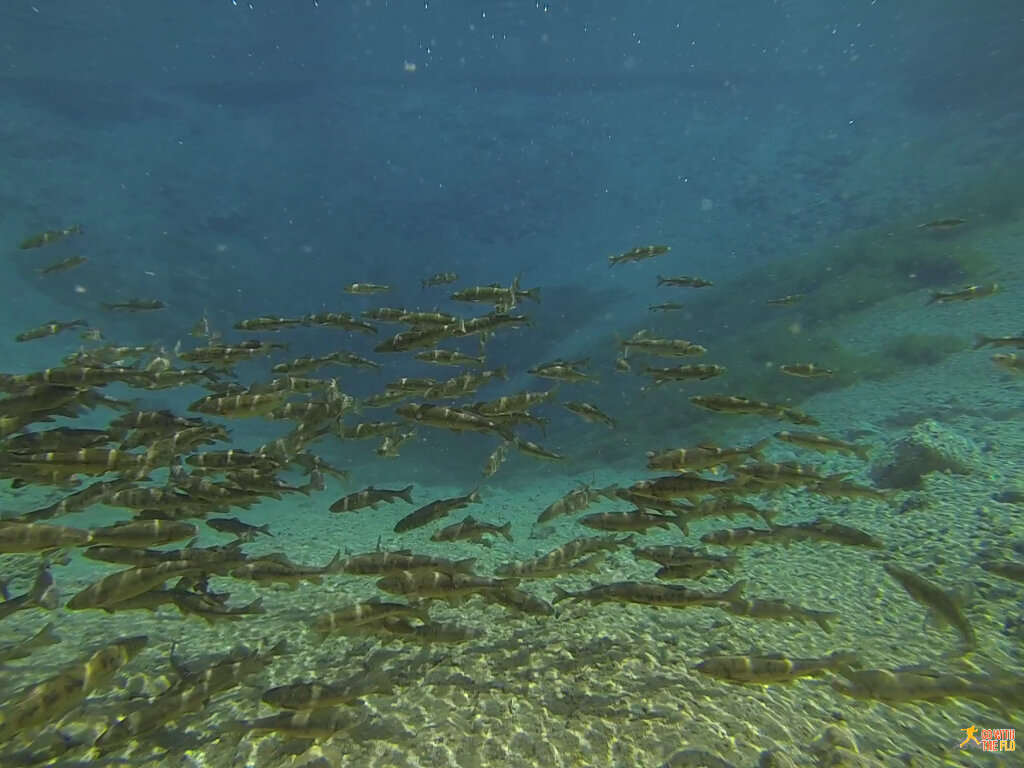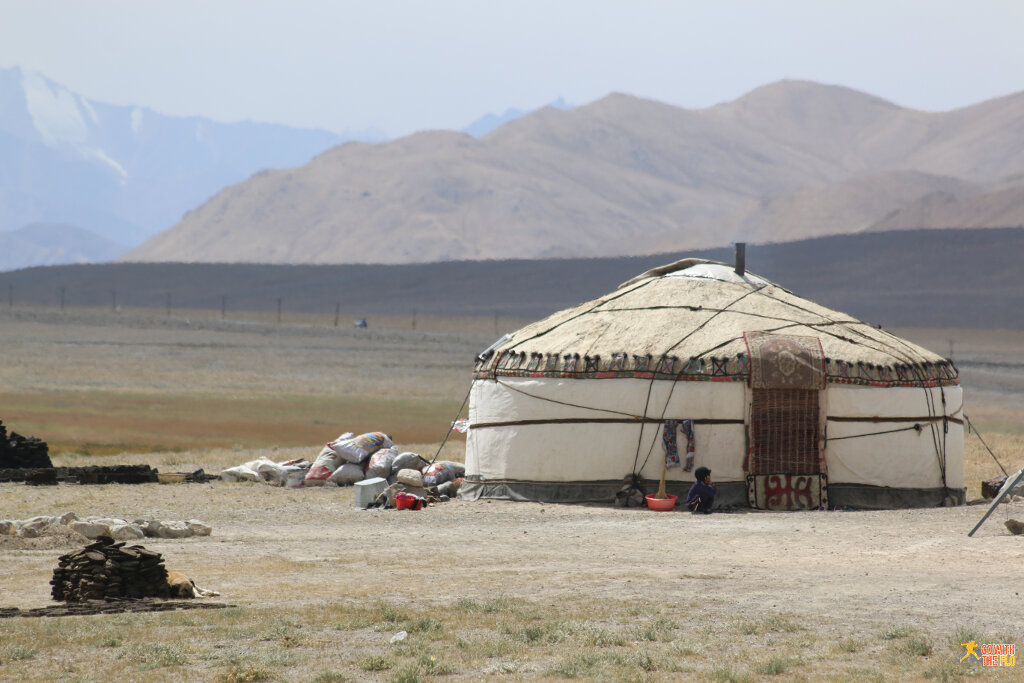 Mosque in Murghab.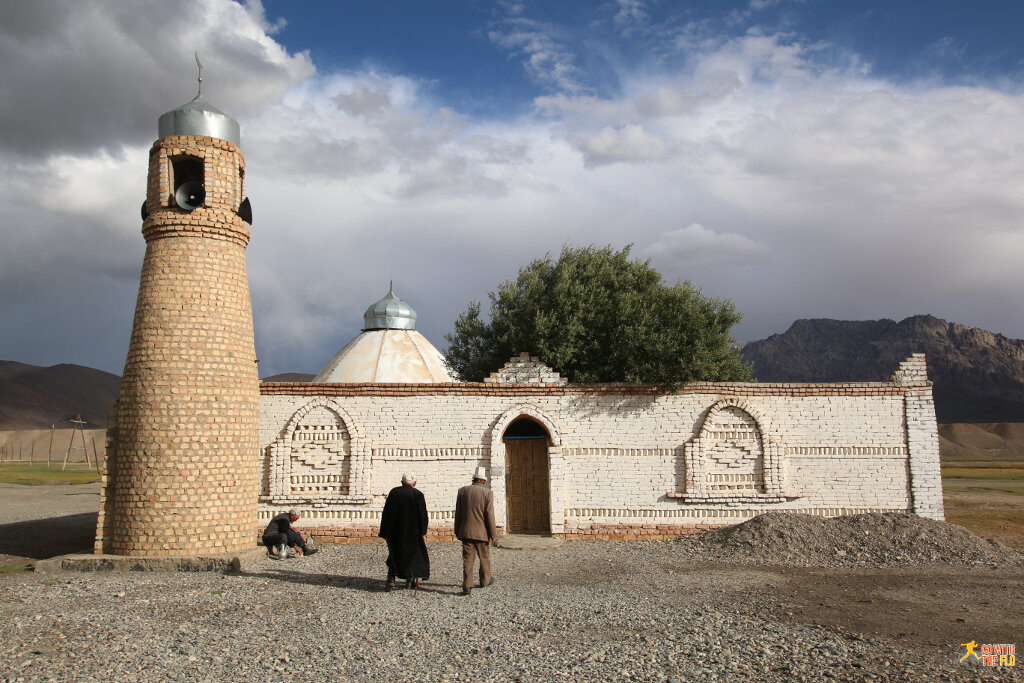 Some way to go the next day to Osh.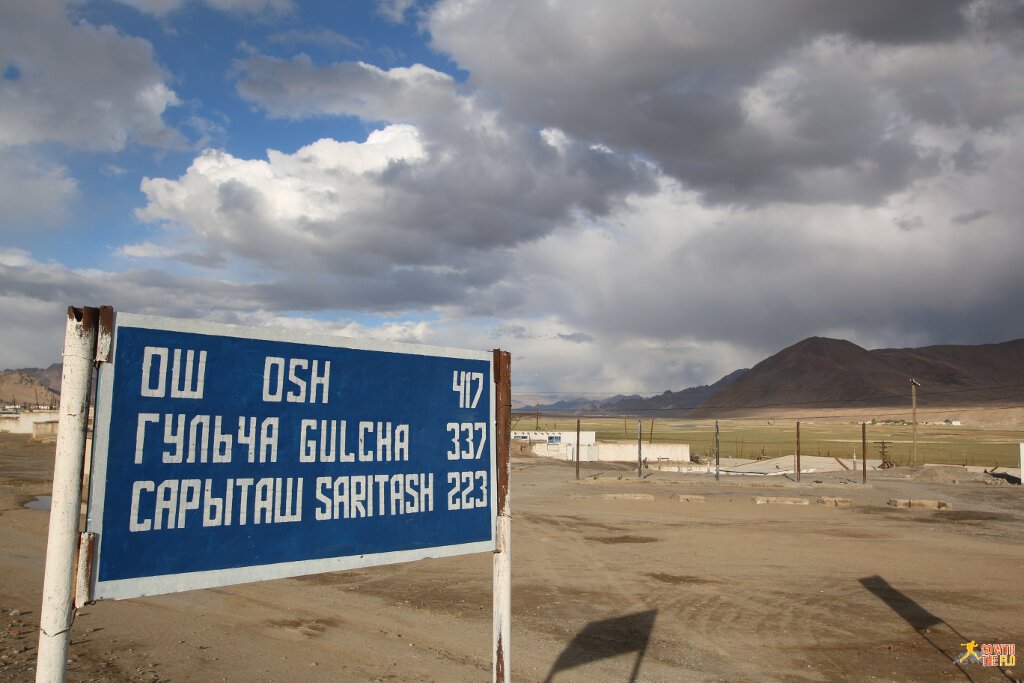 Tajikistan on the left, Peopleís Republic of China on the right.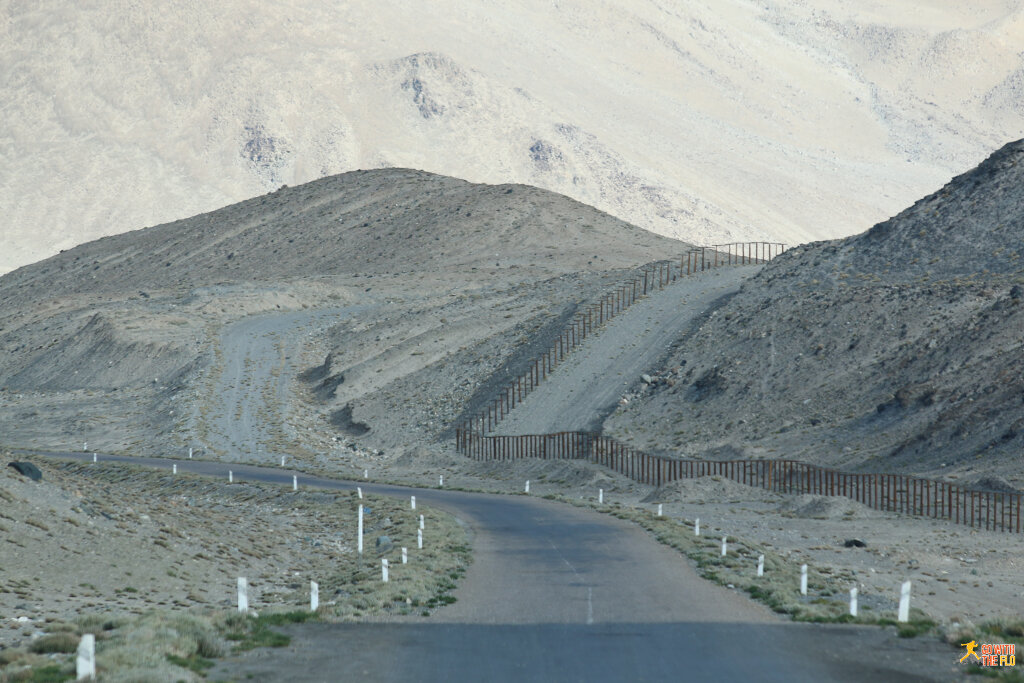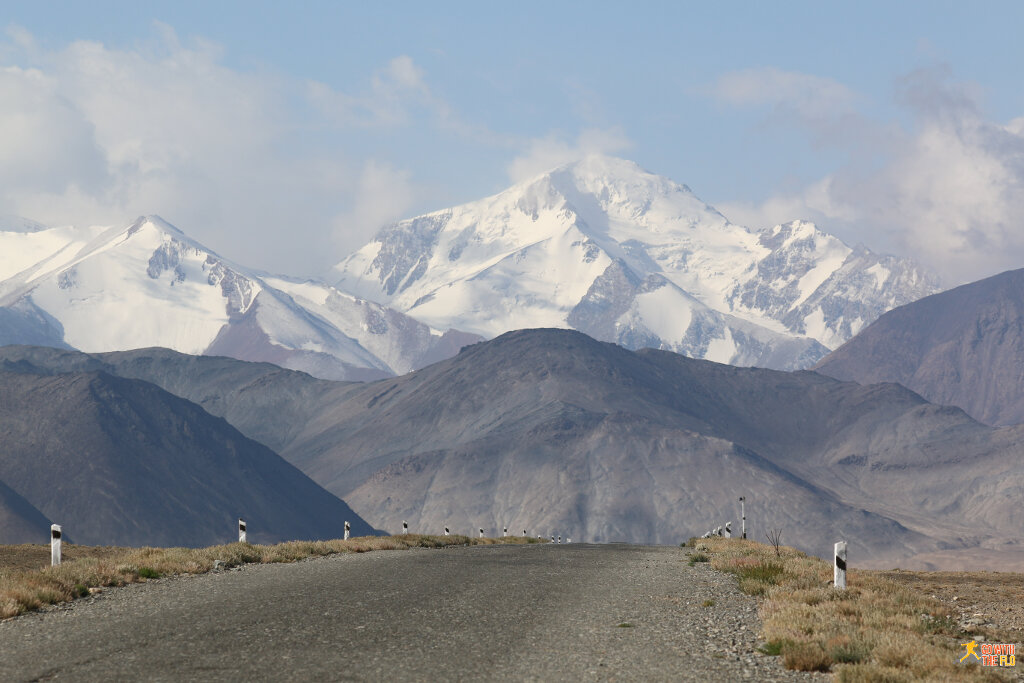 Kara-Kul, highest navigable lake in the world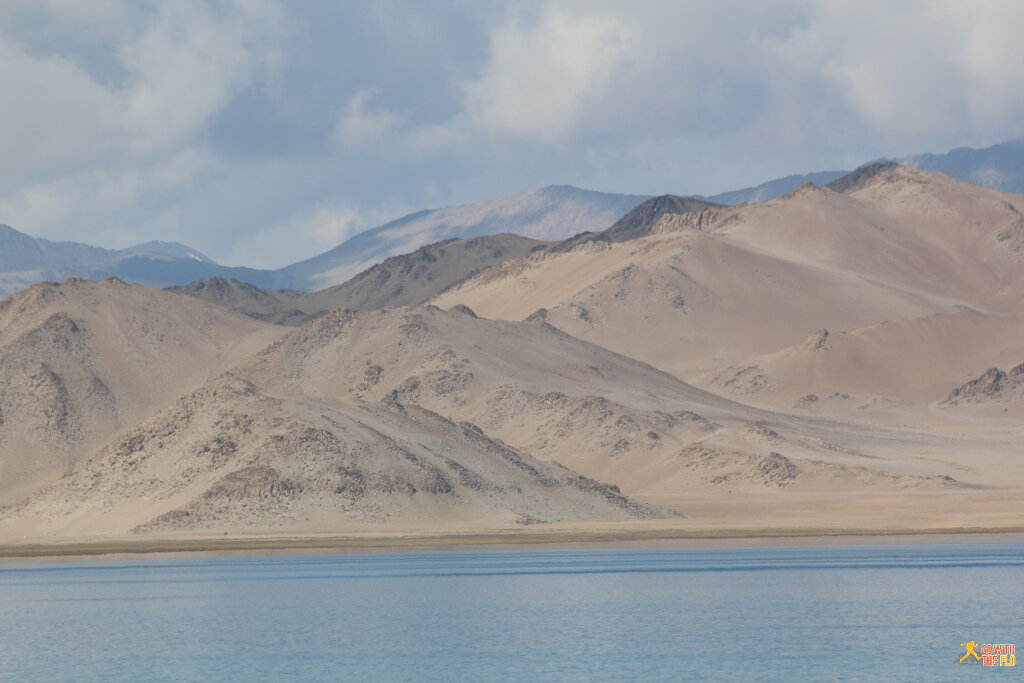 In no-manís land between Tajikistan and Kyrgyzstan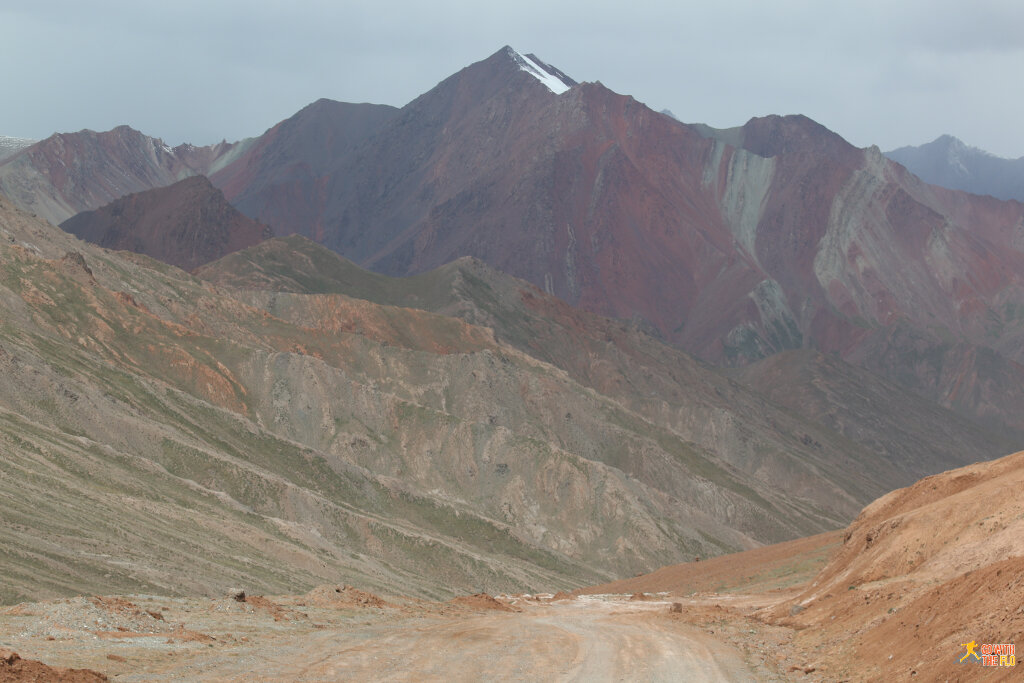 Four Australian mates doing the Mongol Rallye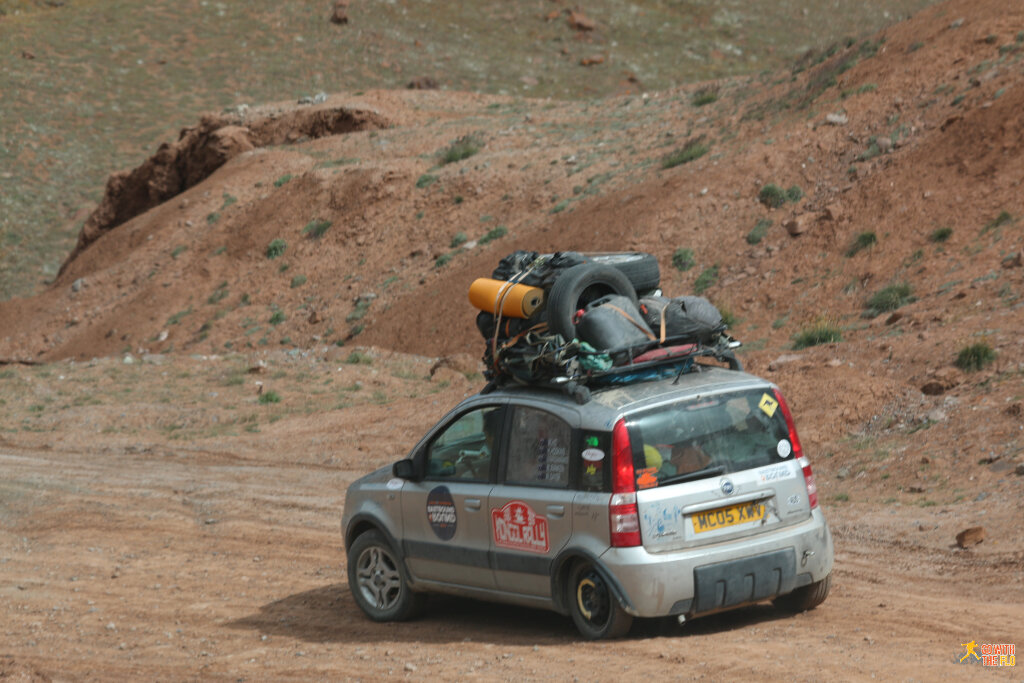 Animal Bazaar in Osh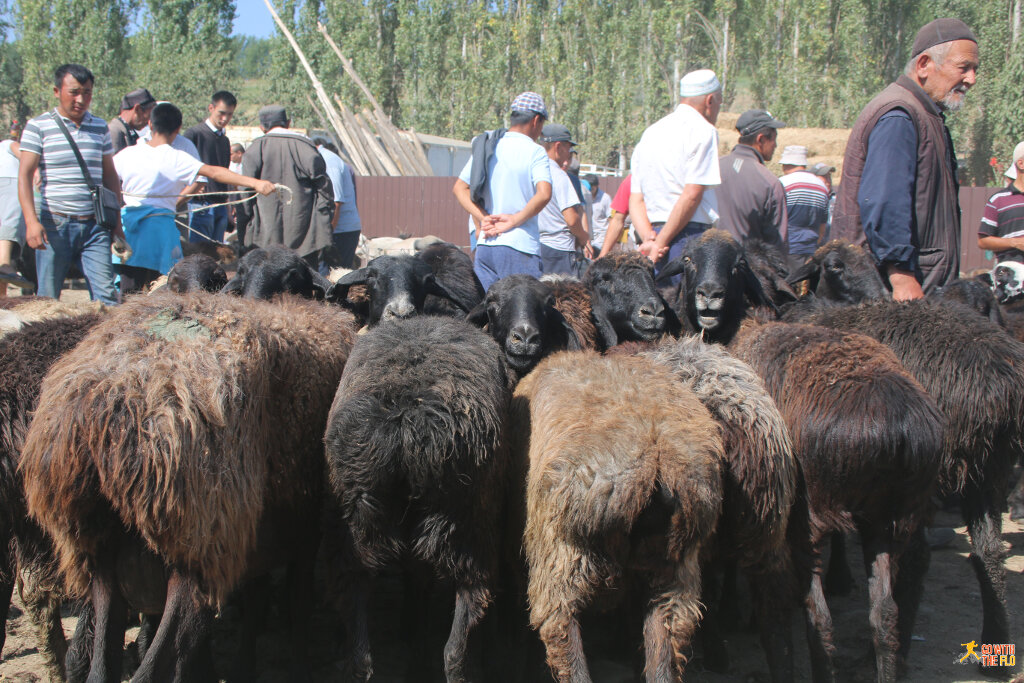 Take me homeÖ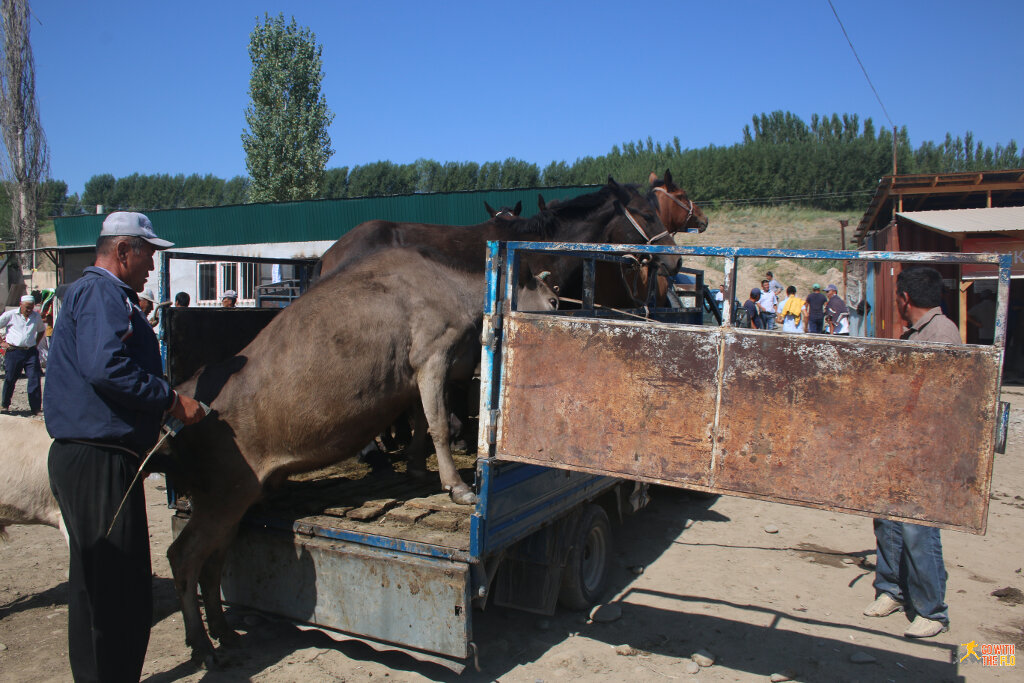 Ö the trunk is good enough. A regular sheep is around $50.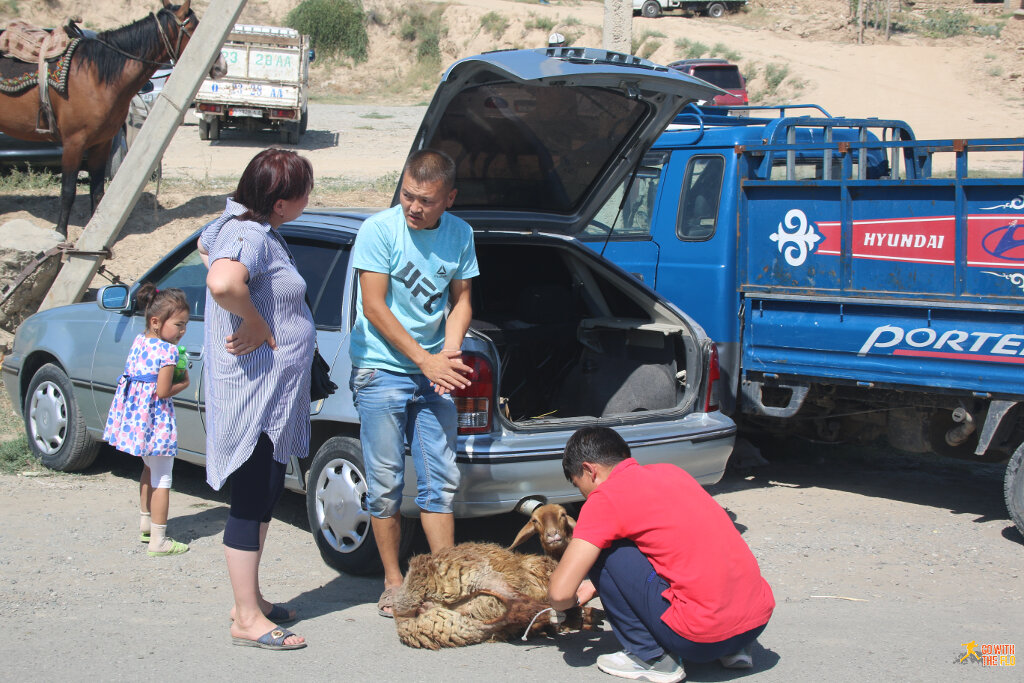 Osh Bazaar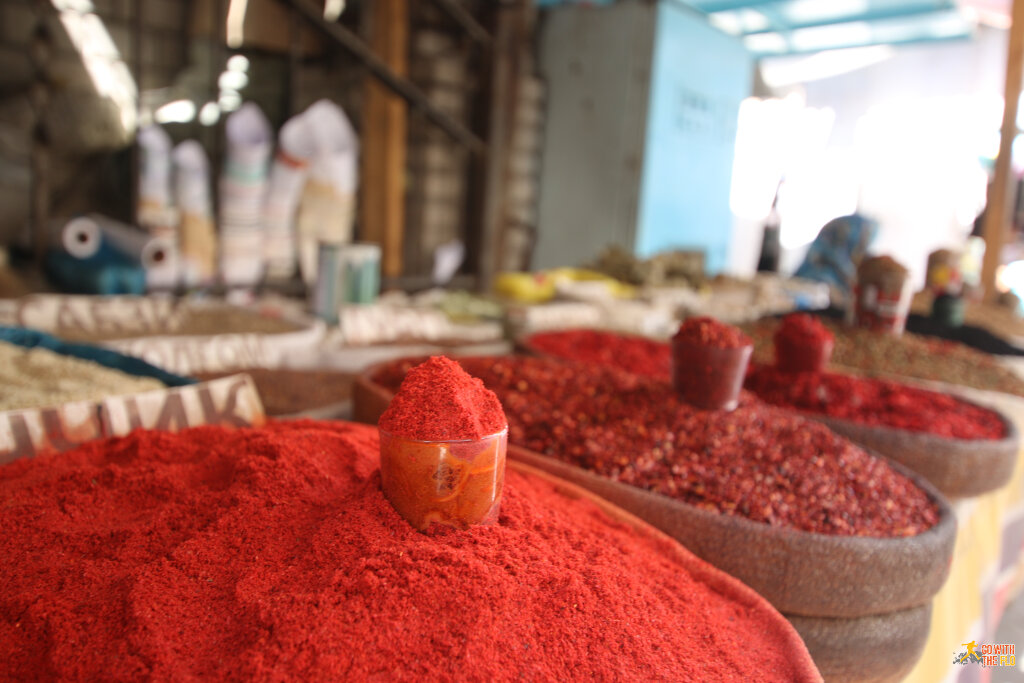 Yak-40 in Osh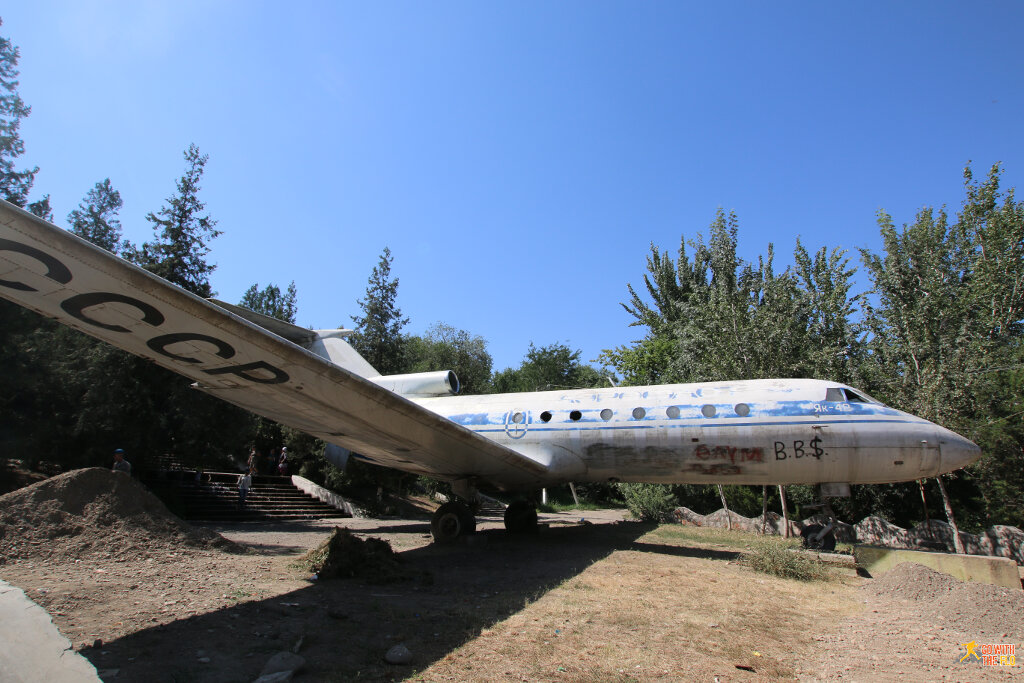 From Osh, I did a two day trip to Arslanbob. The small town in the mountains is about 3hrs away and famous for having the biggest chestnut forest in the world.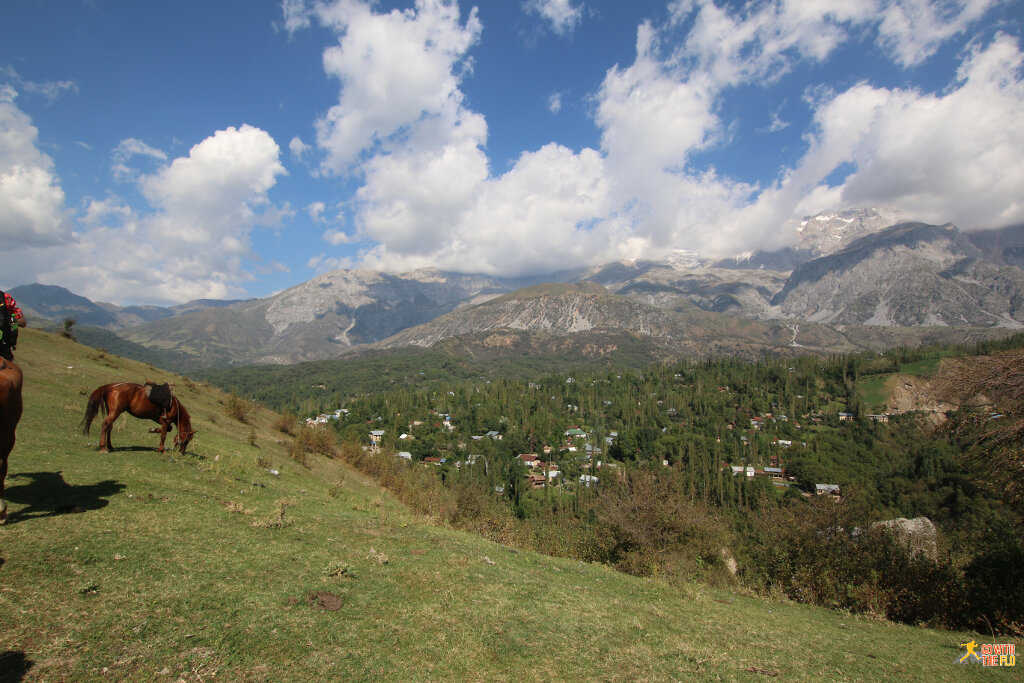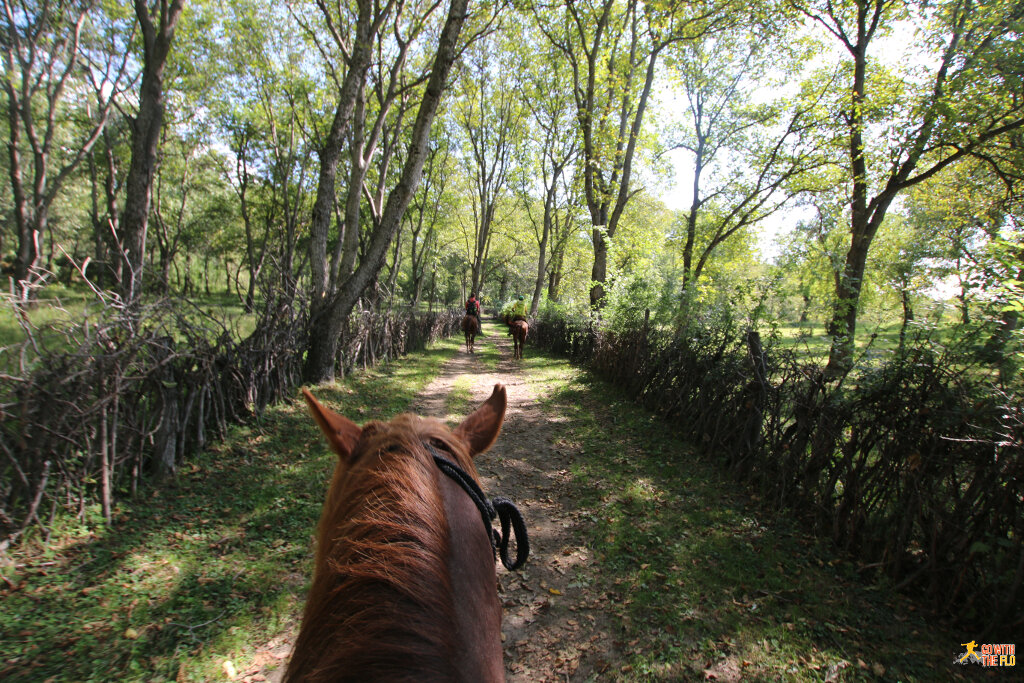 83m waterfall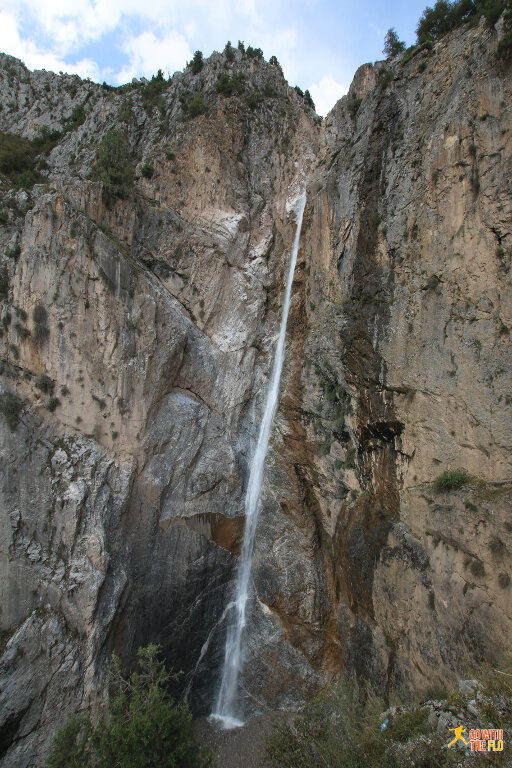 From Osh I then flew onwards to Europe on S7 Airlines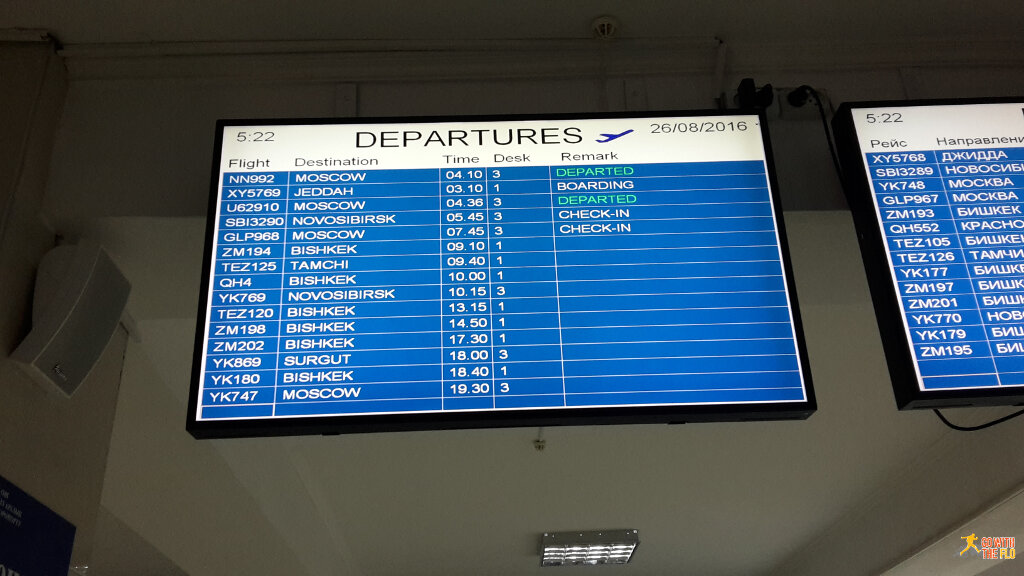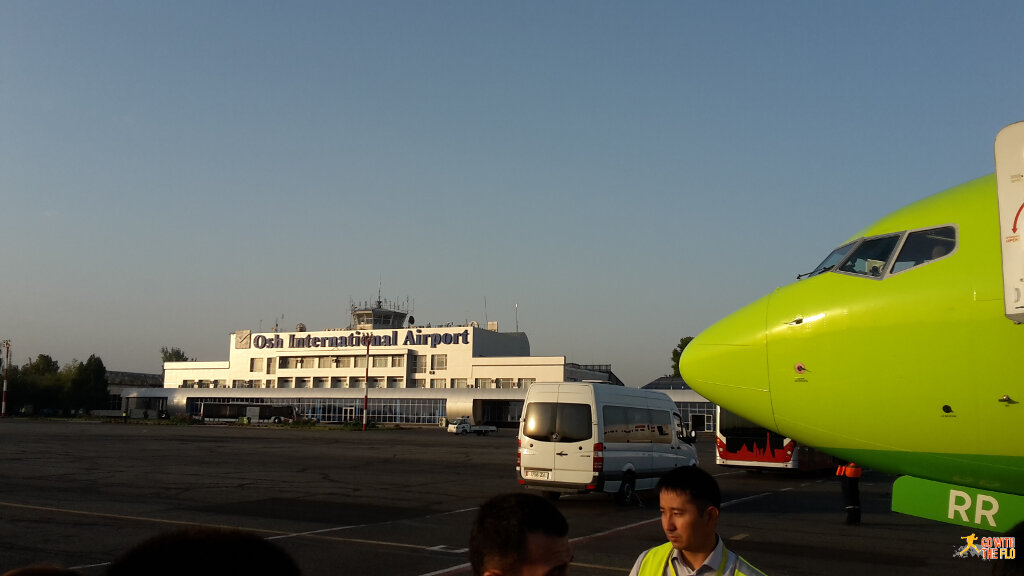 Thanks for reading.
If you are interested in reading more about some of the destinations, my itinerary is on my
blog
with links to each place I visited along with more photos.
Sep 19, 16, 11:32 pm
Join Date: Jul 2013
Location: Dubai
Posts: 3,301
Looks like an awesome trip,
flo-e
. Tajikistan is the last Central Asian country on my list to visit so your TR is very helpful.
Shame about Turkmenistan. I recently read about another traveler that was recently denied a visa there. She is trying to visit every country in the world in record time so is a major spanner in the works
!
Sep 20, 16, 9:41 am
Join Date: Mar 2001
Location: Austin, TX -- AA PLT 2.8MM+ (life PLT); IHG PLT Ambassador; UA Gold
Posts: 5,452
Great trip! We did the 5-stans overland in 2010, Almaty to Ashgabat. Missed out on the Pamir Highway as we came from Osh via Khujand to Samarkand. Sounds like Turkmenistan has gotten pickier for visas as I know two other people who didn't get their permits. Saw the border closing ceremony (from Pakistan side)! Would love to see from the Indian side as well.
Sep 20, 16, 4:09 pm
Join Date: Mar 2016
Location: SBA and LAX
Programs: AA, UA
Posts: 330
Nice TR. I am gonna be in India next spring and am planning on visiting some place in Central Asia while I am there.

How did you book Uzbekistan Airlines ticket? When I try DEL - TAS, it just says tickets available with out any call outs to "buy", "purchase" or anything in similar wording.
Sep 20, 16, 8:57 pm
Join Date: Nov 2005
Location: ZRH
Programs: LH
Posts: 414
Thanks for all the kind messages, which are encouraging to post further trip reports.


Sep 21, 16, 8:31 am
Join Date: Mar 2016
Location: SBA and LAX
Programs: AA, UA
Posts: 330
Originally Posted by
flo-e
HY was a bit of a pain to book. Their website didn't work for me. I ended up booking via expedia.sg. Funny enough the flight didn't come up if I selected "cheapest" (even though J-Class was available) but only when I searched for Business. Once booked, I received one of those "you're set to go" e-mails and I headed off to the border closing ceremony and the Golden Temple. When I got back in the evening, I found a "sorry, the airline cancelled your trip" e-mail. Apparently it wasn't ticketed instantly and then Expedia just decided to cancel. I spent over an hour on the phone with them to get it fixed the next morning and it was finally ticketed 4hrs before departure.
Given how non functional their site is, I wasn't expecting anything less exciitng
I am not sure of the rationale for Amritsar - Tashkent flight. I could sketch up DEL-TAS to flight between national capitals, but still, daily? My only guess is they are filling up with people connecting onwards to Europe. But, I could be very wrong.
---
Last edited by daKav; Sep 21, 16 at

8:33 am

Reason: typo
Sep 21, 16, 10:10 am
Join Date: Jun 2014
Location: London
Programs: Amex Centurion, B.A. Silver, Virgin Atlantic Gold, C.X. Diamond
Posts: 203
Hi Flo-e! Great Trip report! It's always nice to see TR's about T5 and HY, having flown them many times from LHR, then going on to Ashgabat/ TAS and then onward to ATQ, where I would then spend time in Punjab.

From what I have read, the questions that I have asked and from my own experience, Raja Sansi is one of the most expensive airports to fly into in India.

Taxes imposed by the state of Punjab and the Aviation ministry make it uneconomically viable to land there, if your flight arrives from outside of India, which is why airlines like AI start flights at LHR then go to DEL, then to ATQ, with the same plane. Where around 80% of the plane continue the left onwards. They also run that route starting from BHX. However, T5 and HY have been doing this route since the late 90's and have discounted landing and fuel charges, because of agreements with the state.There have been some suspicions of backhanders going on but I can't really comment on that
It is the airline of choice for many Indians flying to India from the UK because of the stupidly high baggage allowance, something like 50kg and really cheap tickets. This means that for T5 and HY, the flights are nearly always full. Thats why its an access point for Central Asia.

Loved the pictures! The Golden Temple, is indeed stunning (but I am biased), what did you think of the Holiday Inn Amritsar? LL.
Sep 21, 16, 6:37 pm
Join Date: Nov 2005
Location: ZRH
Programs: LH
Posts: 414
@LL: Thanks for the background info, very interesting to know. The AI flight to the UK left shortly before my HY flight at ATQ. The airport in Amritsar is quite modern but sadly not well maintained at all. It was raining when I arrived and it dripped from the ceiling in multiple places. There were also a number of birds living/flying inside the terminal with bird .... in a lot of places.
The passengers on my HY flight were indeed ethnic Indians to a very large extent with multiple passengers holding UK passports. Apparently there was also a group of over 160 pax ex DEL onboard (DEL-ATQ-TAS).
The Holiday Inn exceeded my expectations. Staff was very friendly across the board. Definitely not comparable with a Holiday Inn in Europe or the US. I thought it was slightly odd when at check-in the friendly female associate thanked me for my IHG loyalty and went on to shake my hand... that felt very scripted.

@daKav: the flight actually originates in DEL and picks up passengers in ATQ. The Turkmenistan Airlines (T5) flight has a (quite long) night stop in ATQ though and is a direct ATQ-ASB.