Live Trip Report. EK First LHR-DXB-SIN
Jun 28, 16, 3:54 am
Join Date: May 2011
Location: London, Singapore, Dubai, Las Vegas and Brighton
Programs: Skywards Gold, OneWorld (BA) Emerald
Posts: 328
Live Trip Report. EK First LHR-DXB-SIN
---
So, not only my first trip report but a live one too. Off to Singapore for a few meetings, back home Tuesday. I'm an aviation consultant so airlines and travel are part of my life.
Going with a colleague who said she doesn't want to appear in any pictures, so I'll try and get one anyway.
I'm on EK2 then EK348, I think. It's quite a regular route for me, although First Class isn't the normal. We got a good deal, and my colleague has never flown first class. She is currently in a Mercedes S Class thundering down the M11 in the UK.
So, collected in an older S Class, but still very nice. I've only had one of the new ones once. Female driver, so being a traditional male, I lifted all the cases!
Now on the M25, it can be really hit or miss, but I've got loads of time, so no hurry at all.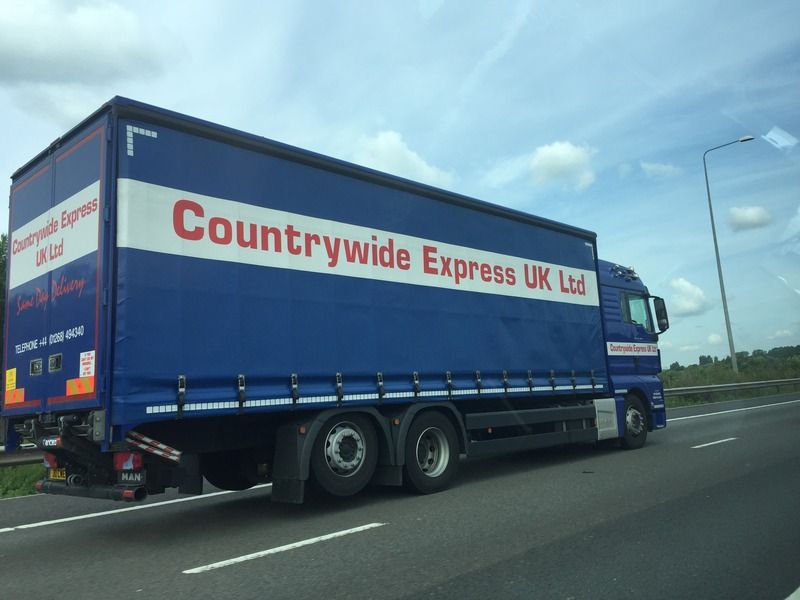 It was going so well. Now the M25 bites back
Made it to T3, still loads of time to explore and relax. The terminal was busy outside, but once in level 1 it was all quiet.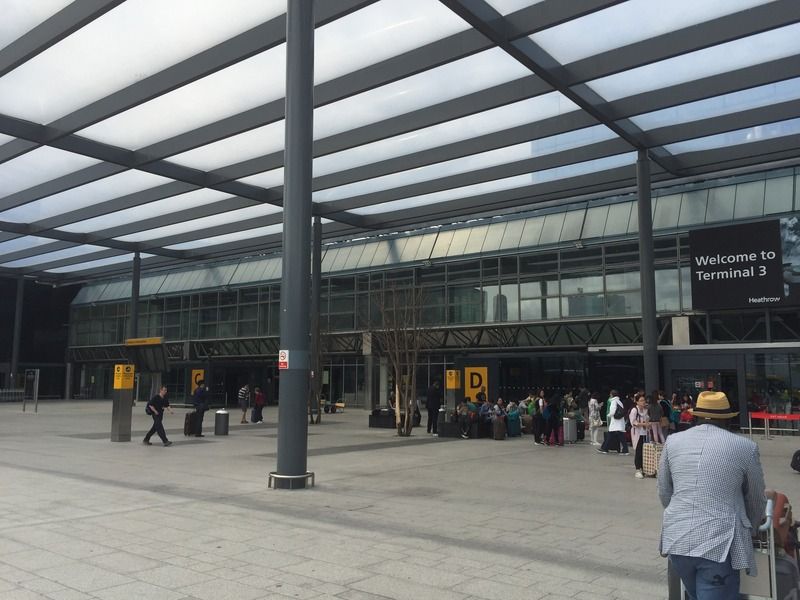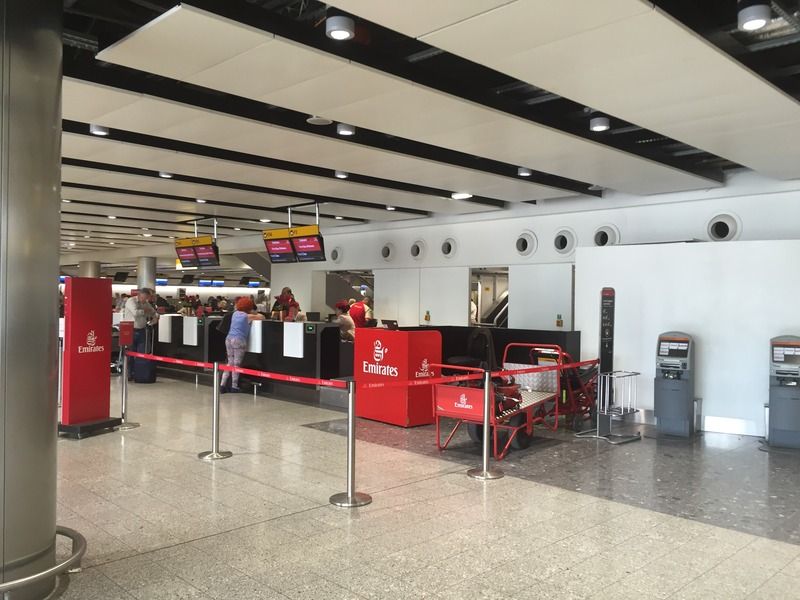 Took the fast track through security, it was fine apart from the guy ahead of me, it's always me, counted his change into the tray so he didn't loose any, he had £5.68 by the way, and took bloody ages to do it!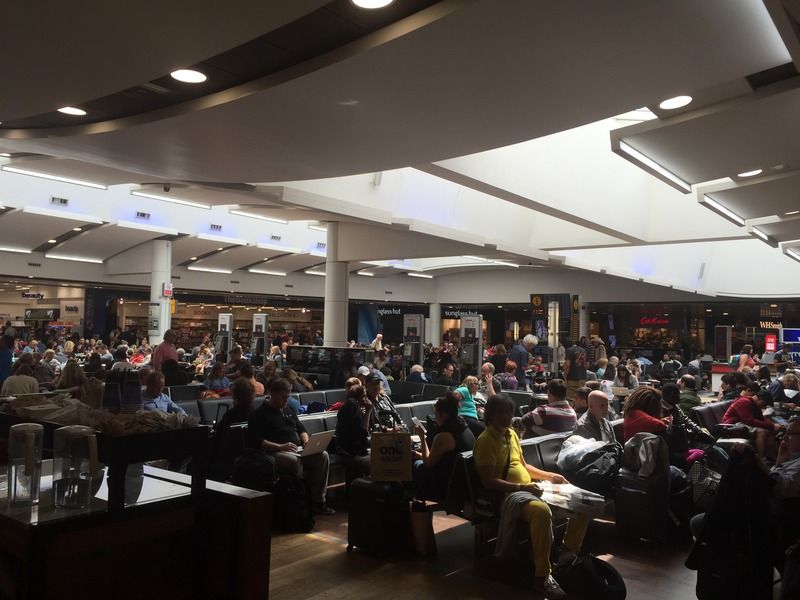 Had a quick wander around but it was very busy, I get stressed and frustrated when in crowded places, so I thought I'd make my way to the lounge.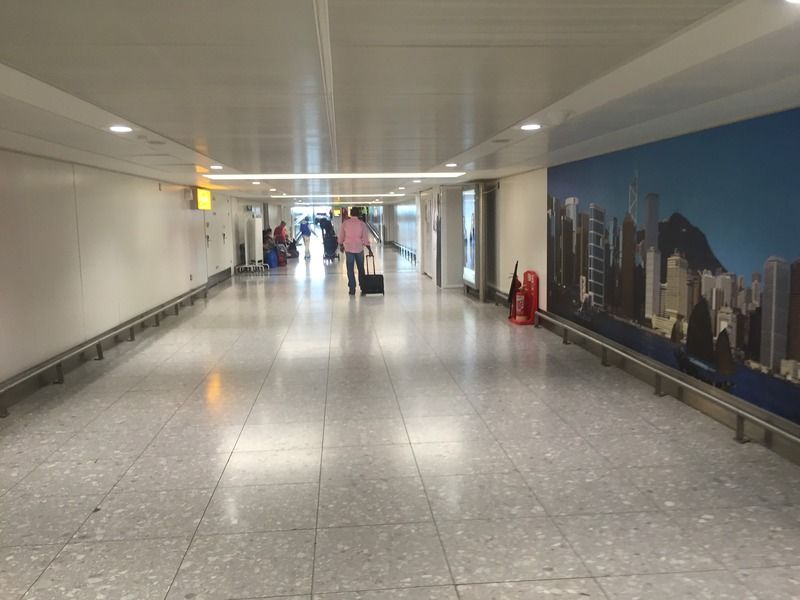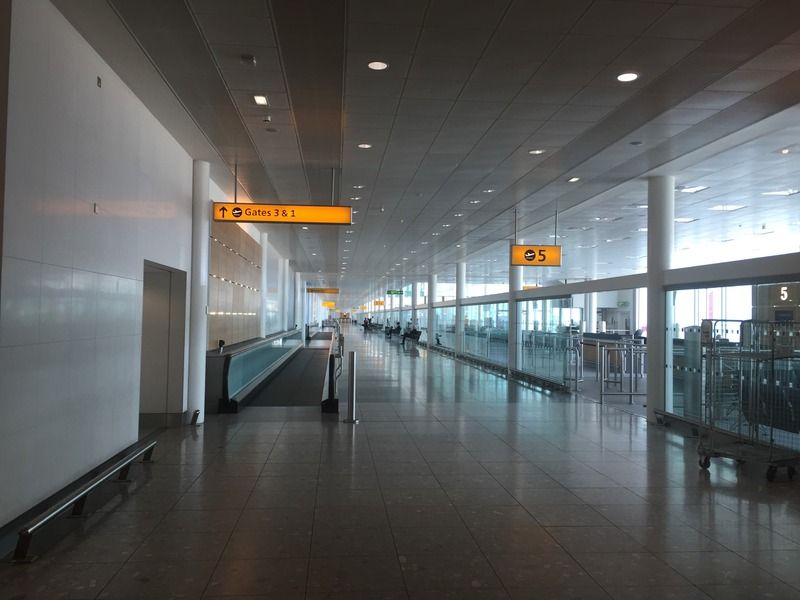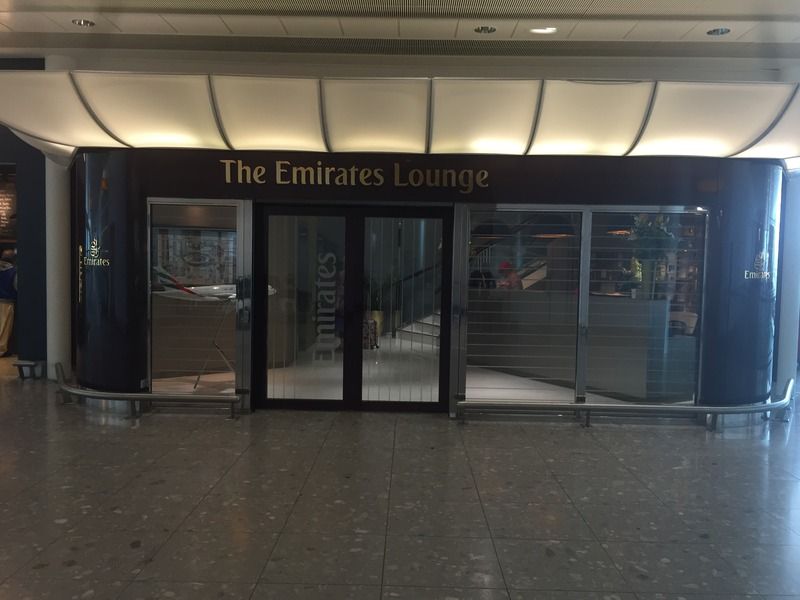 The new lounge is very nice. Immaculate in presentation. Nice touch with the Pimms and Lemonade. Not having any food here, so I can pig out on the plane. I might treat myself to some champagne though.
Great view too. Clearly it's exactly the same lounge as before, but excellently refurbished.
I sincerely apologise for the lack of updates on this so far. The Internet connection on the aircraft was appalling on the leg from Dubai to Singapore. I was just not able to connect to the Internet for 99% of the time and when I did it was so slow I couldn't even send a WhatsApp
Ordering from the lounge directly to the aircraft from Heathrow is very impressive. I know that the gate is some distance from the lounge in Singapore, but then it's also nice to stretch your legs before having a very long flight. It was very frustrating that our passports which it three or four times before we got to the gate agent, it just seemed as if people want to see our passports for no apparent reason!
Making our way to the aircraft we welcomed by a member of the cabin crew and I was showing to 1F. The cabin crew got the service just right not to impersonal, but also not overly formal. I really liked it. Because of my name I often get referred to as a character from Game of Thrones, which everyone find amusing but I have to say it does help people judge the level of service when they can gauge my reaction.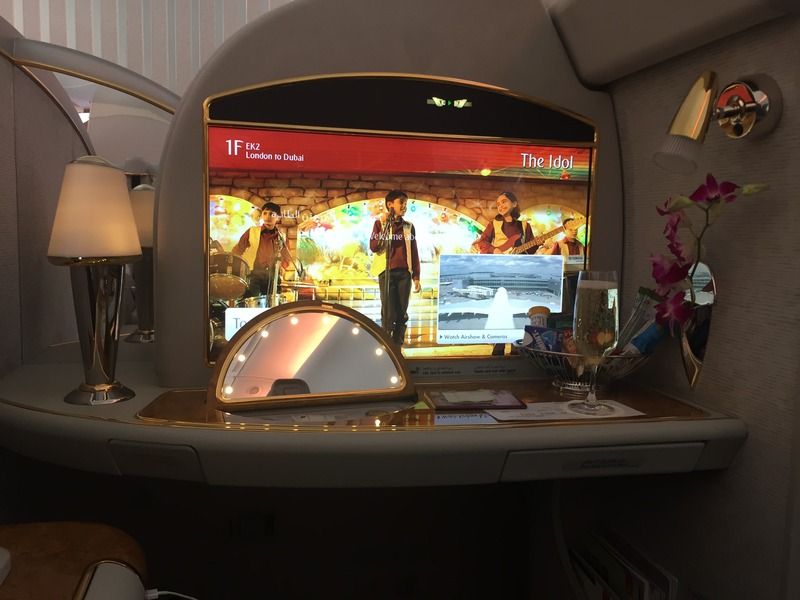 For dining, I waited about two hours into the flight and then I ordered the Arabic meza, which is always my favourite. Then for mains I had the lamb with rice, I'm sorry I can't remember the actual name of the dish. It was very nice although quite salty for me. I think that this may have just been the actual dishes self and not the fact that they put too much salt in it.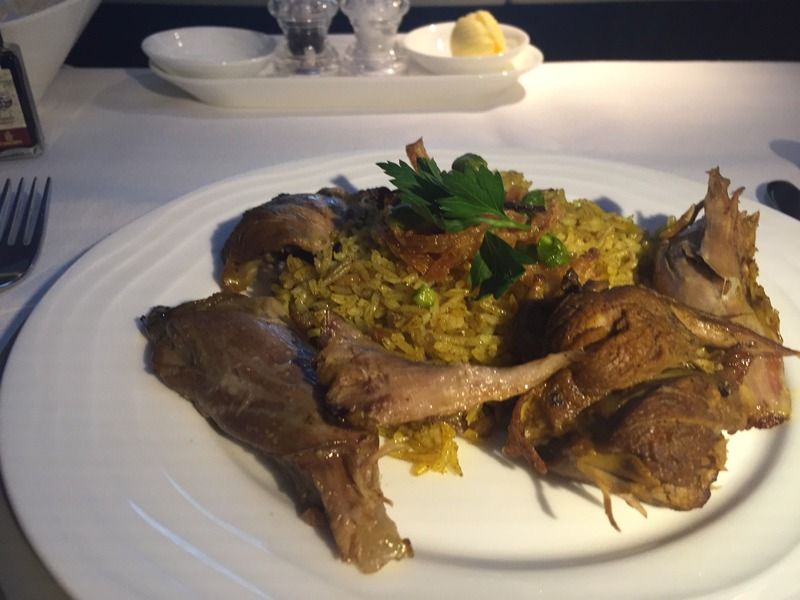 I decided that I had had too much food and need to go for a walk. So my colleague and I went to the bar at the rear of the aircraft. I don't know why but I always expect this to be very busy, as it does in the emirates adverts. However when we got there we were the only people at the bar. One guy turned up for a very short while but he was there for a matter of seconds whilst my colleague was getting a drink.
We had a glass or 2 to drink but no one else turned up and and it became quite a strange feeling. So I decided to show my colleague the first class bar. This is extremely impressive, however I do have to do question its practicality. You're right between the two shower rooms at the front of the aircraft and other than the cans of drink and juices which are available all of the other drink was sealed and closed. You needed a bottle opener to open any of the bottles of wine. I tried some of the famous Hennessy paradise, but not being a great cognac drinker it fell on an appreciative tastebuds! But at least its something I can say I tried and I can take off my bucket list.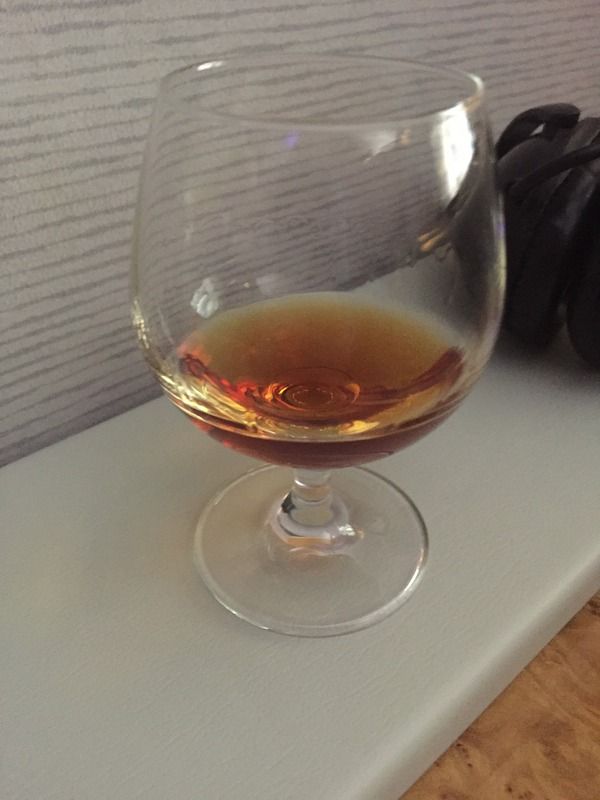 Determined not to have any sleep on this flight I stayed awake and watched a film or two. My colleague and I chatted and I generally kept myself busy. The crew were very attentive and always came within a matter of seconds if I have a press the call bell, not that I pressed it very much. One thing that should be noted amenity bags are on request on this fight, but there was no shortage of them. The crew were happy to distribute them once we had asked for them.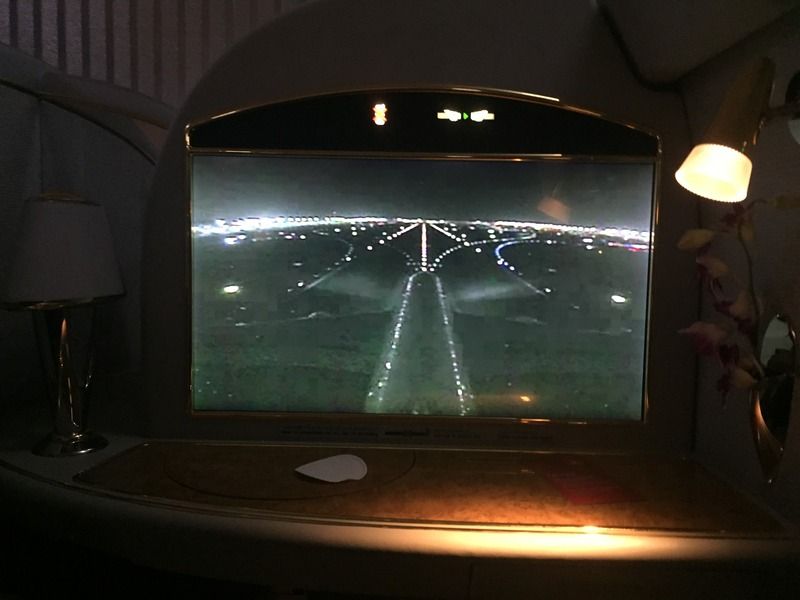 We had an on-time arrival in Dubai and I noticed that we were departing to Singapore from gate b31, which was disappointing as I wanted to show my colleague the new first class lounge in Dubai instead we may do with the first class lounge in the B terminal. I've never found either the business of the first lounge to be particularly inviting. The lounge reception was quite cold and not welcoming at all. And then there seem to be a real lack of areas to sit down and relax, perhaps enjoy a glass of wine. The only areas that we could find with sofas was in the smoking area, Which although it wasn't busy it was a little bit strange but this was the only place we can get a decent sofa. Once we were sat down the service was reasonably good and we had two very large bottles of VOSS water which was ice cold and a couple of glasses of champagne. I was still stuffed from the food on the aircraft and I didn't partake in any lounge food at all, also please forgive the lack of pictures of the lounge, there are hundreds of photographs of this lounge in this forum, and it really isn't anything special nowadays.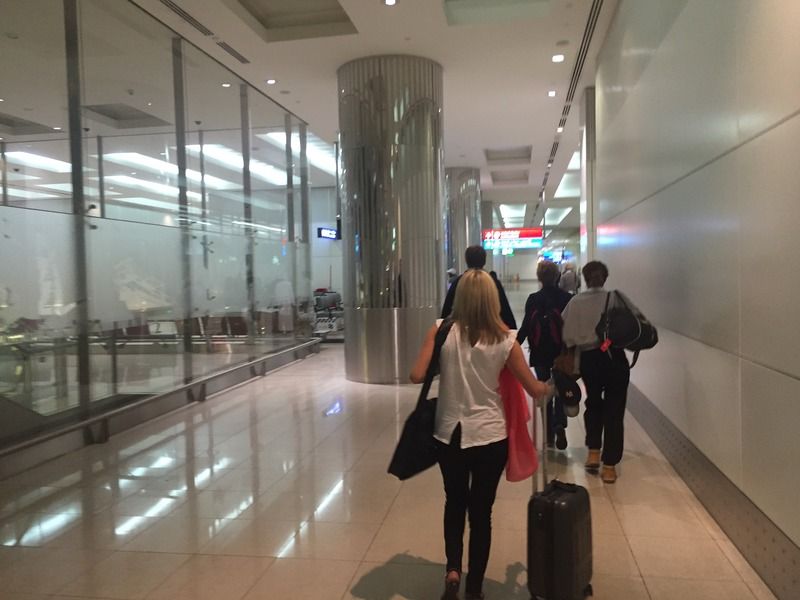 We made our way to gate b31 and boarded the aircraft almost straight away, we took the elevator down one level and then proceeded to walk up a level on the jet bridge, this shows the amount of design thought that must've gone into the new terminal for the A380 aircraft. Once on board I was sitting in seat 1E, As my colleague and I had swapped seats on this flight.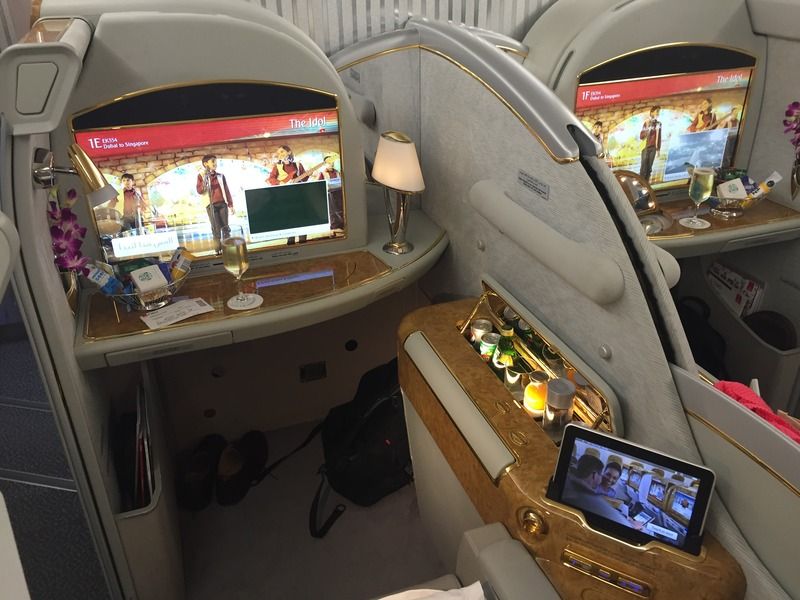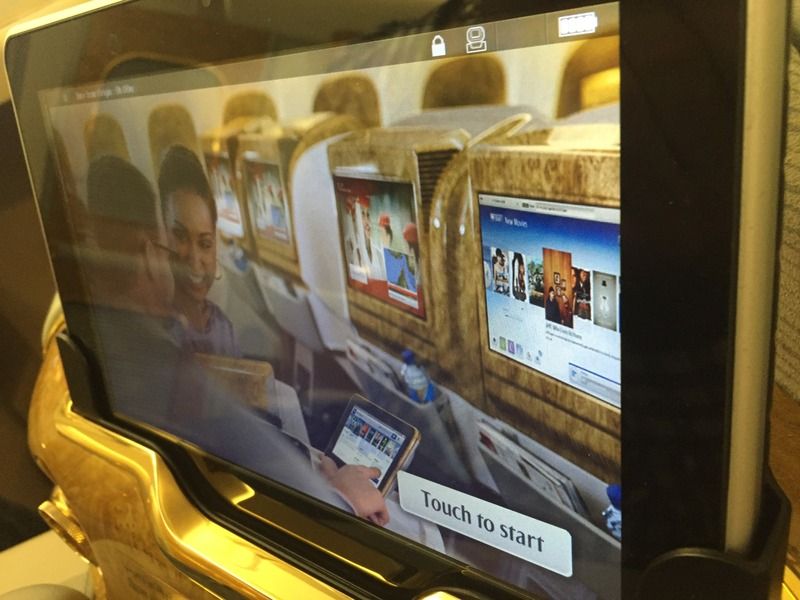 The crew seemed a little distracted and not quite so attentive on this flight but still very good. One thing that we did note is that we were sitting in bassinet seats, and there are covers on the central divide, And both of these were very loose and had come adrift. They are just hung they're on their safety lanyards for most of the flight.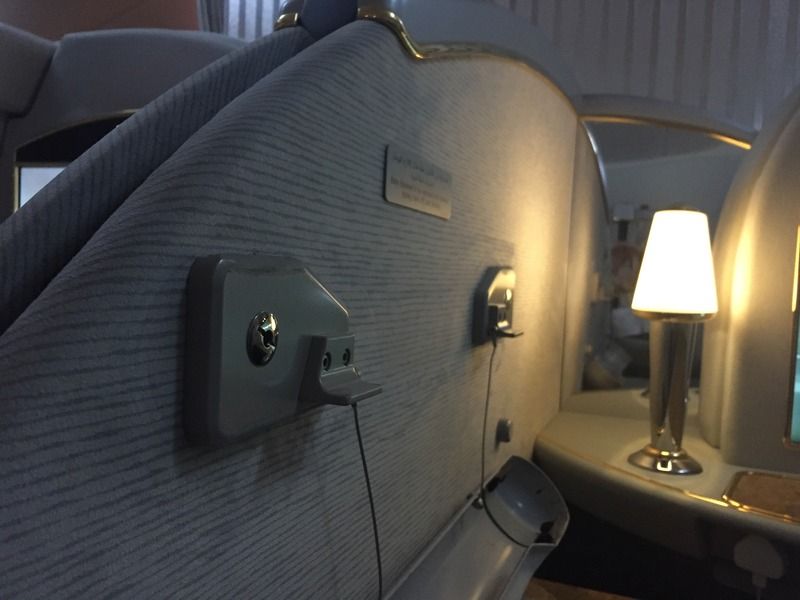 When we asked the crew they were not able to do anything about it and it was quite annoying that they just banged around for some of the flight. I managed to secure mine, sort of, but my colleagues wasn't so easy.
I decided that for this trip I was quite tired, and that I wanted to have some sleep but now of course, because I didn't eat anything in the lounge I was hungry! I asked for the steak at the pie immediately after takeoff and I also asked for another glass of champagne it must've been 90 minutes after takeoff that my table was made up, and an empty glass placed upon it. This was the situation for maybe Half an hour, and then my pie turned up but I never saw any champagne! I ate my supper quickly and immediately made my own bed as I didn't want to delay sleep any further. I then slept for about five hours which was interrupted by some moderate to severe turbulence due to a tropical storm over India. It was very bumpy at some point, and although I love turbulence, I can understand how some people would feel extremely uneasy.
I was the first person of the aircraft after our on time arrival into Singapore, which is an airport I absolutely love! Immigration was very swift and extremely courteous, they never fail to impress me here. Are bags were waiting for us when we arrived at baggage reclaim, they must've been the first of the aircraft. We made our way through customs and to the Emirates chauffeur Drive counter where were assigned a Mercedes E class. The walk from the counter to the pickup area is quite strange, and not very well signposted. You can understand how easy it is for people to get lost and not sure where they should go. However we were straight there and straight into our car it was very efficient.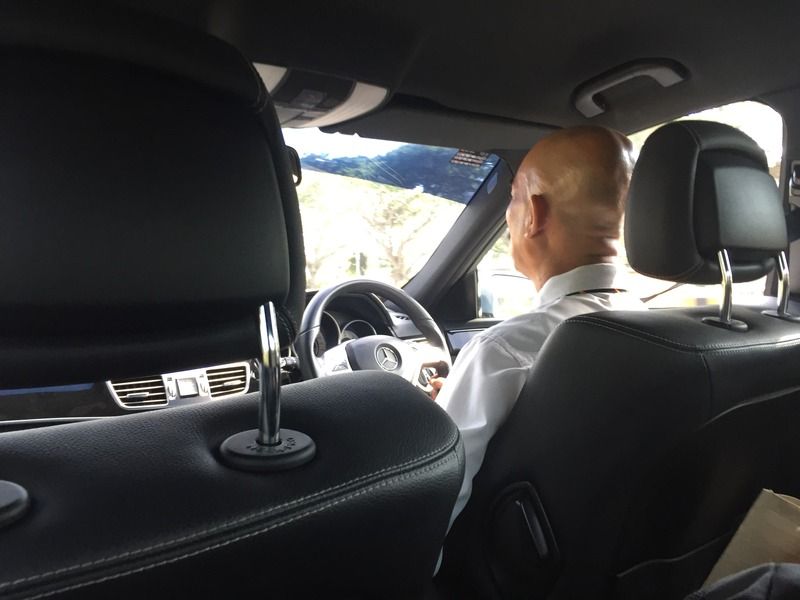 There was a delay in to Singapore city because of some roadworks on the east coast road, but we soon arrived at the Fullerton hotel.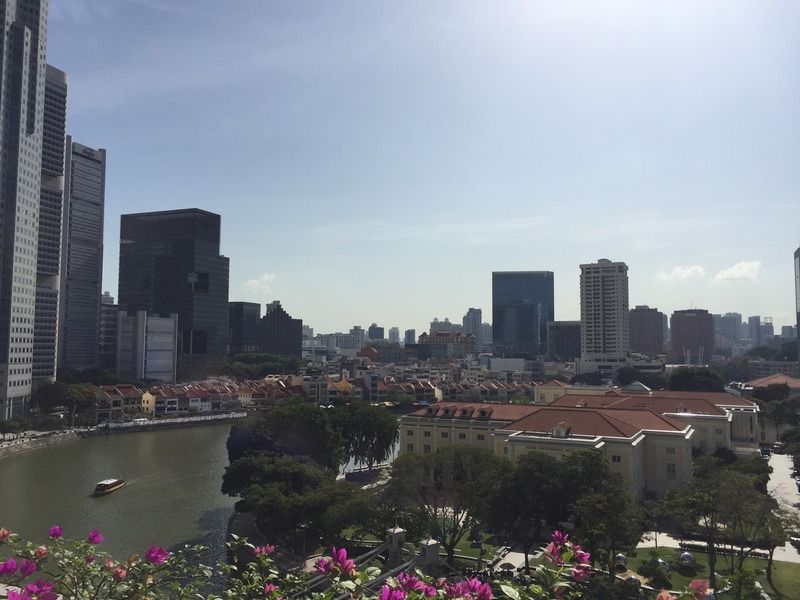 Discussing with my colleague in the evening over dinner about the flights and she agreed that the second flight definitely seemed worse than the first. She was awake for the entire flight and was not approached once for any drinks or dinner service. She said that it was a bit strange when you compare it to the first of our flights today. I guess this just goes to show the inconsistencies that there are, not only on emirates but also as we have experienced on other airlines.
I hope you've enjoyed the trip report, I'm sorry it may seem a little rushed but I was torn between getting something on here and updated all writing an extensive and extremely detailed report.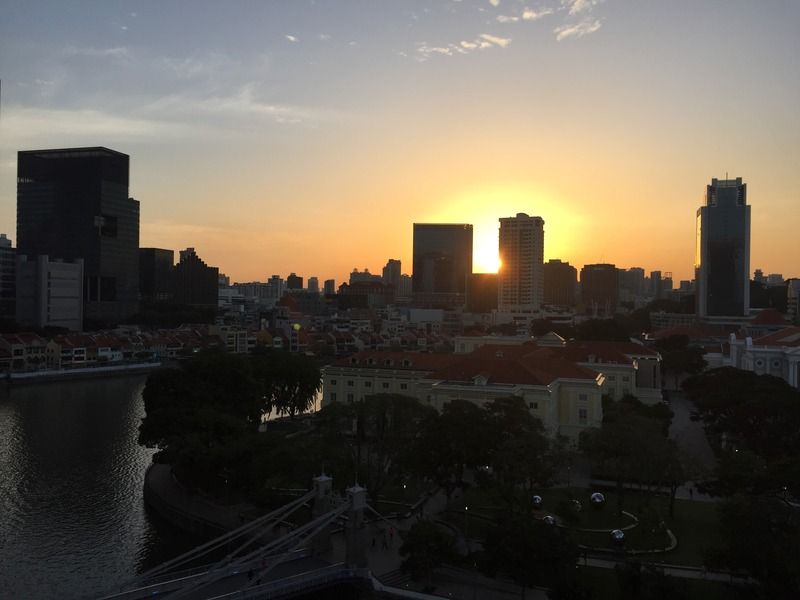 I will try and write a report for the return trip as well as a little bit about Singapore if I get the chance.
---
Last edited by EK004 Regular; Jun 29, 16 at

4:58 pm
Jun 28, 16, 10:07 am
Join Date: Jul 2013
Location: JNB
Programs: Flying Blue, Miles and Smiles, Hhonors, ICHotels
Posts: 1,212
Took the fast track through security, it was fine apart from the guy ahead of me, it's always me, counted his change into the tray so he didn't loose any, he had £5.68 by the way, and took bloody ages to do it!
I thought that I was the only one who has luck like that. Especially people with airline FF tags, yet are dumbstruck when they get to security.........
Looking forward to the rest.
Jun 28, 16, 1:18 pm