A Long Weekend In Paris
Jul 2, 14, 10:11 am
Moderator: Trip Reports
Join Date: Jul 2013
Location: Dubai
Posts: 3,299
Jul 2, 14, 10:14 am
Moderator: Trip Reports
Join Date: Jul 2013
Location: Dubai
Posts: 3,299
Day 0.
View from hotel room, Rue de Amsterdam, after arriving on the afternoon flight from DXB.
Day 1.
Directions.
Arc de Triomphe de l'Étoile.
Parapluie.
Champs-Élysées.
Amoureux.
Tomb of Napoleon.
Three Priests
Rue Galilée.
RER (Réseau Express Régional).
Woolly.
Ouvriers.
Le Hip.
Le Tricolore.
Le Moulin Rouge.
Day 2.
Coup de Théâtre.
Place Denfert-Rochereau.
Marche Edgar Quinet.
Saturday Marchés.
Les Catacombes.
Cross.
Steps.
De Gaulle.
Henri Cartier-Bresson Foundation.
Citroën 2CV.
Le Protest.
Day 3.
Perrier.
Rue Mouffetard.
Bavarder.
Eiffel Tower.
View to the north-west of the Trocadéro and La Defense on the horizon.
Looking north.
And the view south-east.
Cathedral of Notre Dame.
Lycee Condorcet. A school founded in 1803, with one the famous alumni being Henri Cartier-Bresson
.
Connect.
Fille et Garçon.
At night.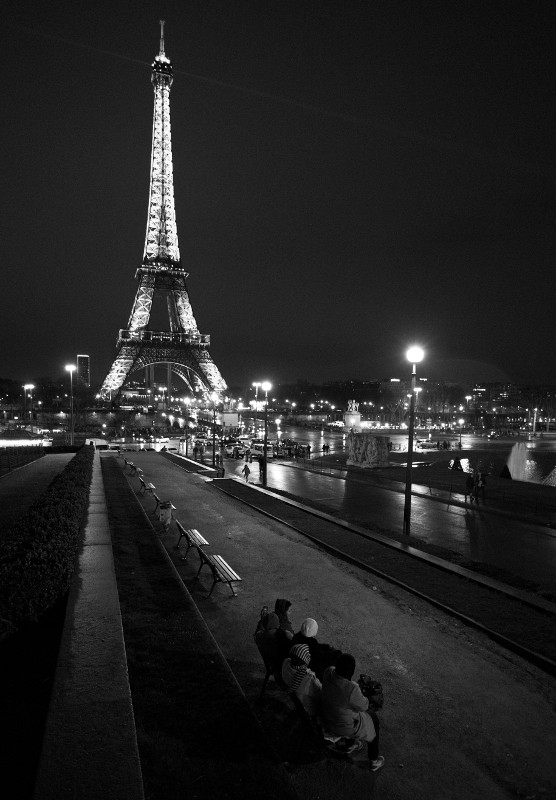 Day 4.
La Fresque.
Senior.
Musée du Louvre.
Two men and a pretty lady
.
Venus de Milo.
Pyramide du Louvre.
Monsieur Fox.
Sandwich.
Panthéon.
Jardin du Luxembourg.
Art de la Rue.
Sacré-Cœur Basilica.
[/url]
Sunset.
Day 5.
The Champs-Élysées from the Arc de Triomphe.
From the top of Arc de Triomphe looking toward La Defense.
Downward Spiral.
Saint Lazare Train Station.
Immigré.
Time flies.
Holding on.
Virage.
Supermarché Erotique.
On Patrol.
La Fin.
Jul 3, 14, 2:30 am
Join Date: Mar 2010
Location: Cape Town
Programs: BAEC/SAA VOYAGER
Posts: 124
Amazing captures of an amazing city, I visit Paris on a regular basis and have never been up the Eiffel Tower, every time I get there, the call of a bistro wins me over. Love your style of capturing people and places, excellent.