GARUDA Business Class .:JAKARTA - GUANGZHOU:. Part 1
Jan 12, 12, 8:55 am
Join Date: Jan 2012
Posts: 11
GARUDA Business Class .:JAKARTA - GUANGZHOU:. Part 1
---
GARUDA GOLF TRIP BUSINESS CLASS
A small group of golfers from Semarang Indonesia playing golf in Guangzhou, Zhongshan and Shenzen
ITINERARY
GA231 - SRG - CGK 10/05/2010 A/C Reg: PK-GZI Boeing 737-400
GA898 - CGK - CAN 10/05/2010 A/C Reg: PK-GMH Boeing 737-800NG
GA899 - CAN - CGK 13/05/2010 A/C Reg: PK-GMI Boeing 737-800NG
GA232 - CGK - SRG 14/05/2010 A/C Reg: PK-GZO Boeing 737-400
Not much to report on short sector from Semarang to Jakarta, so I commence the report from Jakarta
GA898 - JAKARTA(CGK) - GUANGZHOU(CAN)
ETD : 8:45 ETA: 14:30
Aircraft Registration: PK-GMH
Type: Boeing 737-800NG
Seat : 1F
On arrival from Semarang a representative from Garuda greeted us at T2F Garuda Domestic Terminal and led us to T2E Garuda International Terminal.
Our luggages are checked through from Semarang to Guangzhou, so we just need to collect our boarding passes that have been prepared by the friendly staff of GA.
check in Business Class counter di T2E: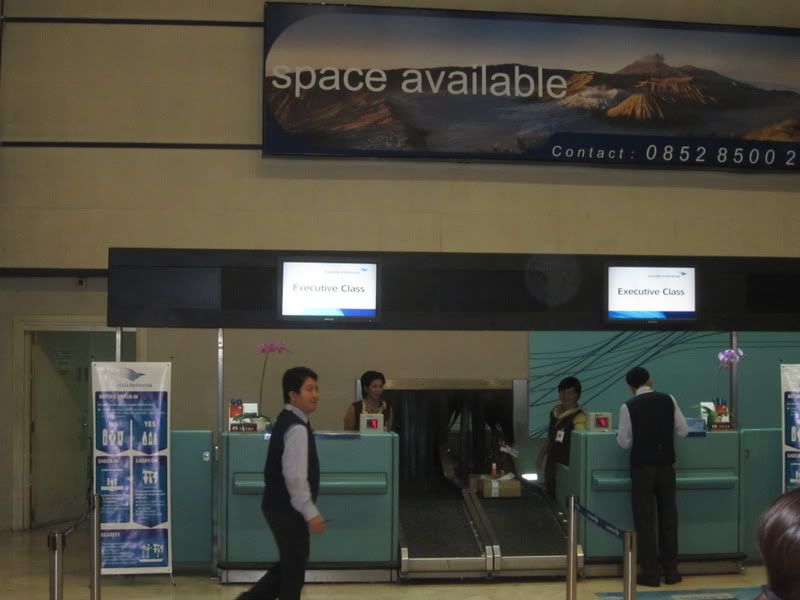 While PK-GMH is being prepared, we enjoy a light breakfast at the lounge: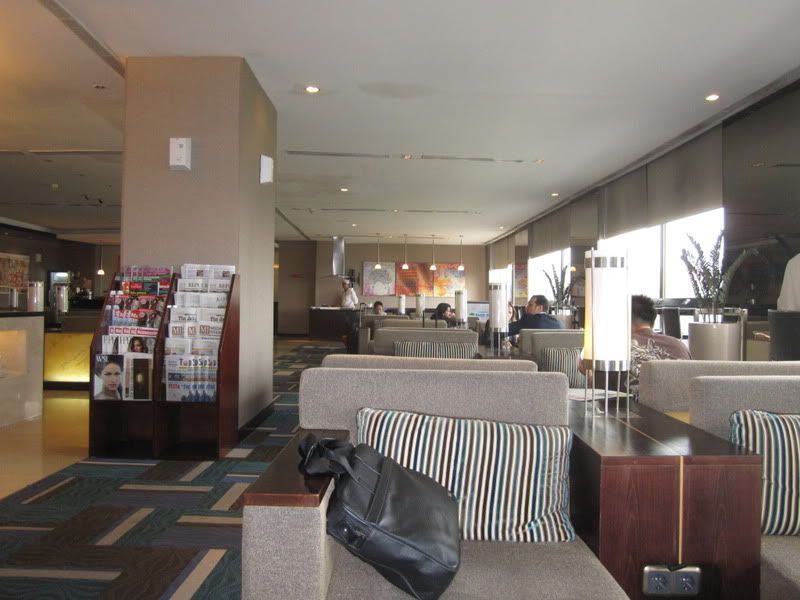 GA898 was on time, we were on board 15 minutes prior take off.
The seat pitch is roomy although it's not as roomy as GAruda's A330-200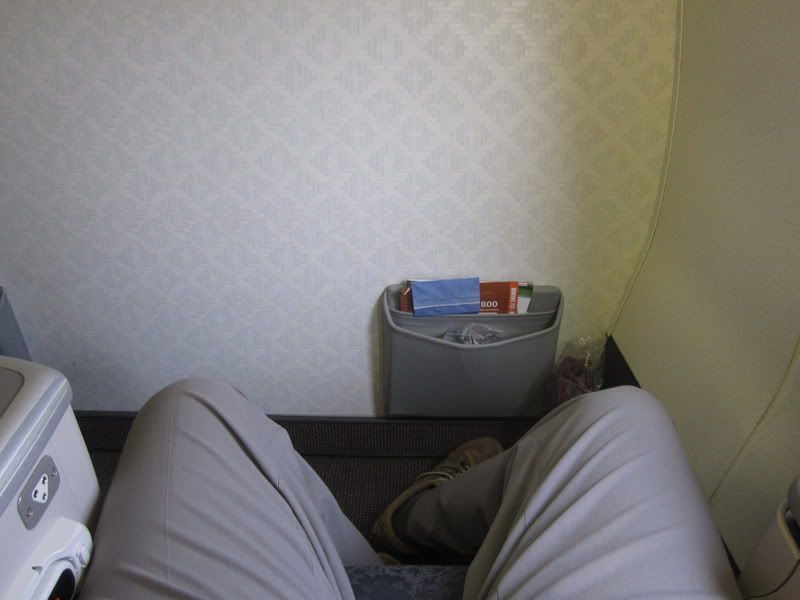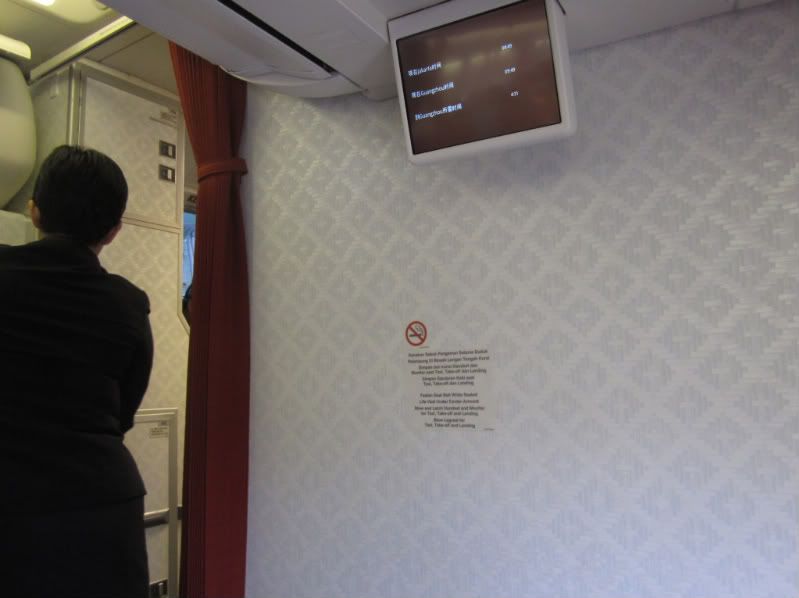 A welcome message from the AVOD, Welcome to Seat 1F "Selamat Datang 1F"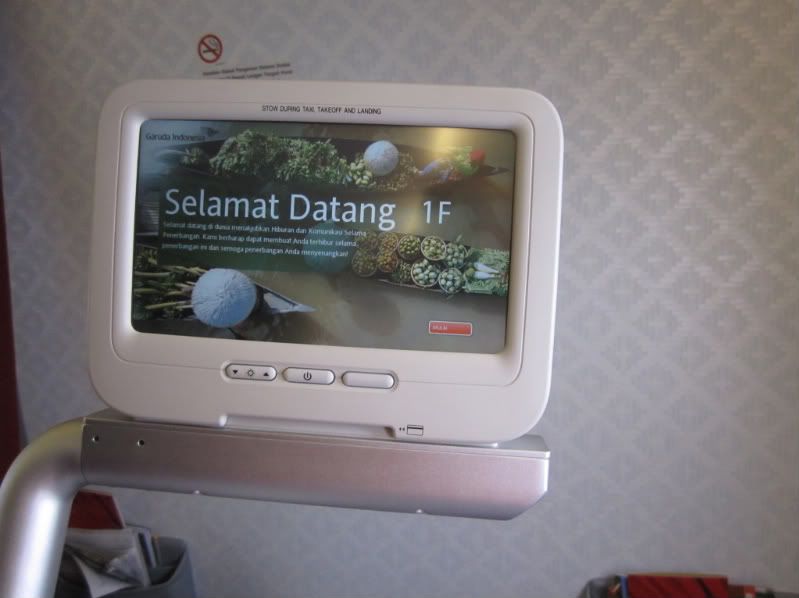 While waiting for the ground clearance from dispatcher, we were served a special juice Martebe a mixture of Markisa (Passion Fruit) and Terong Belanda (Tamarillo), very rich of Vit A and C: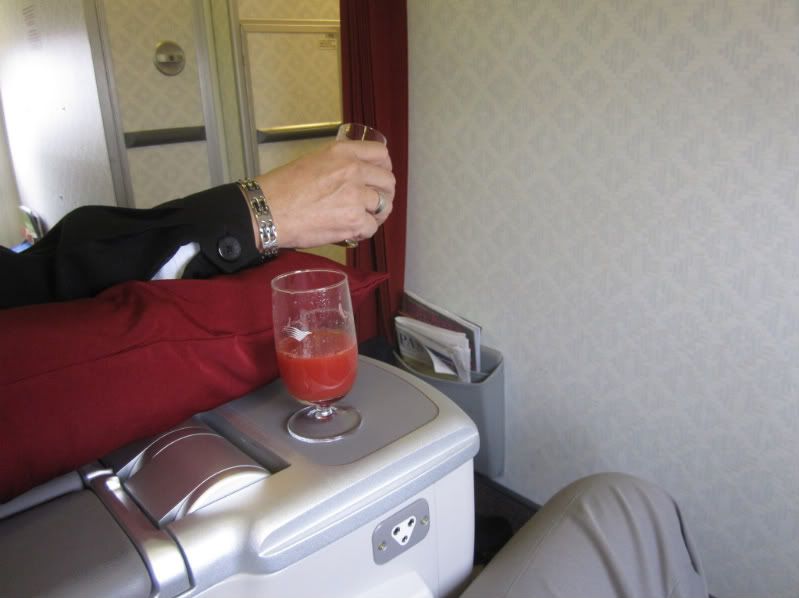 While enjoying the Martebe, we watched the big sister PK-GPI about to serve to HKG
Exactly at 8:47, PK GMH commanded by Captain Muhhamad was pushed back and headed to runway Two Five Romeo (25R), PK GMH taxied thru the new T3, at the end of the taxiway our First Officer informed us that GA898 was told to hold in position due to heavy traffic toward Guangzhou, approx 10 minutes. So they let PK-RME and PK-RMH on domestic flight to pass us.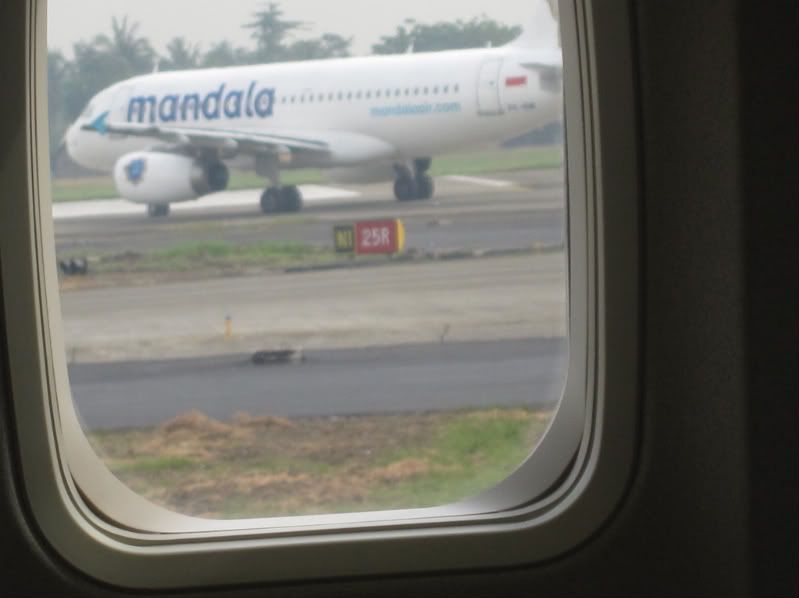 Good bye Jakarta, a nice view of the wing from seat 1F: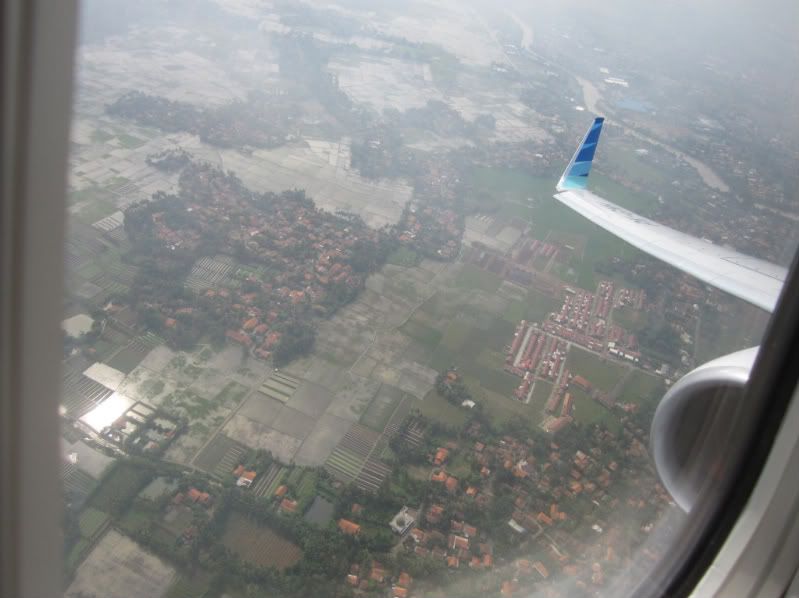 The cruising started unfortunately no display of flight path, so I just watch my favourite show Just For Laughs GAGS: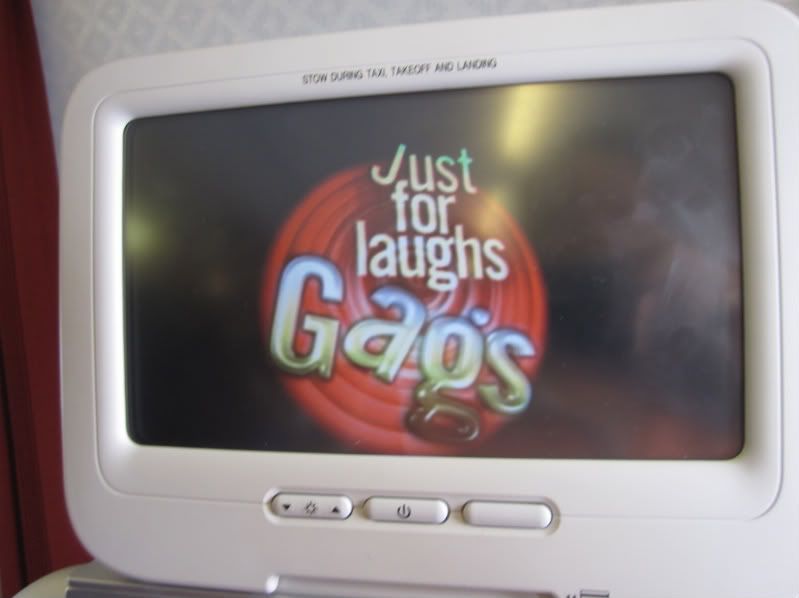 There were some series of Just for Laugh GAGS, so should be enough for the whole journey to CAN.
Aigner's travel kits were distributed, including noise cancellation headset, to reduce the already-quiet 738 noise.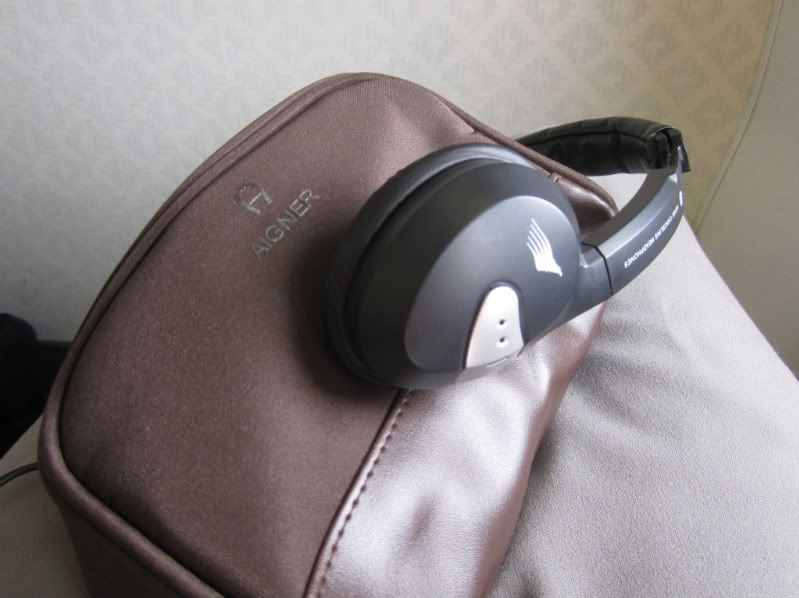 Some snack plus more Martebe juice: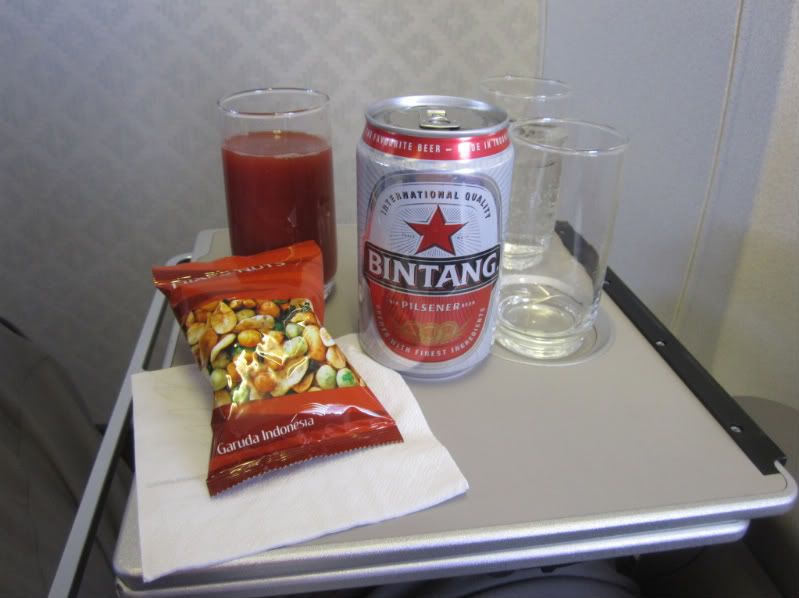 Followed by luncheon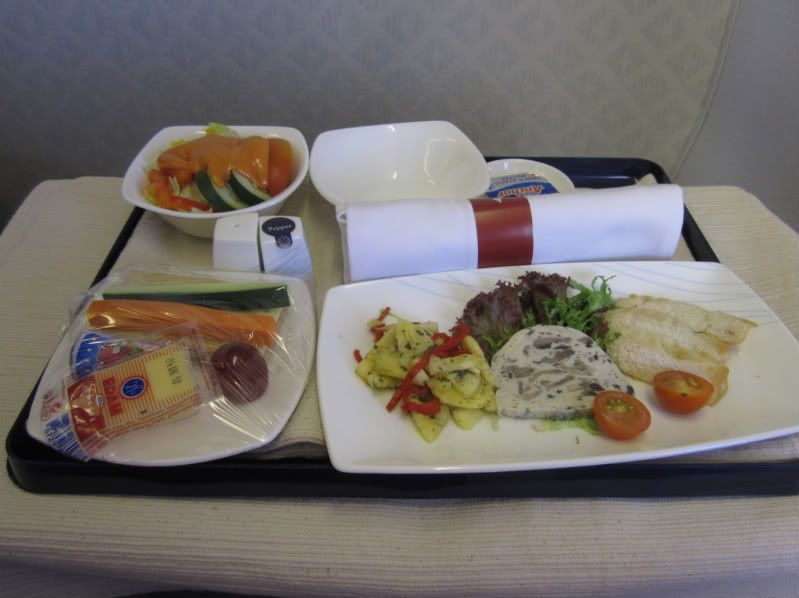 Here was the menu: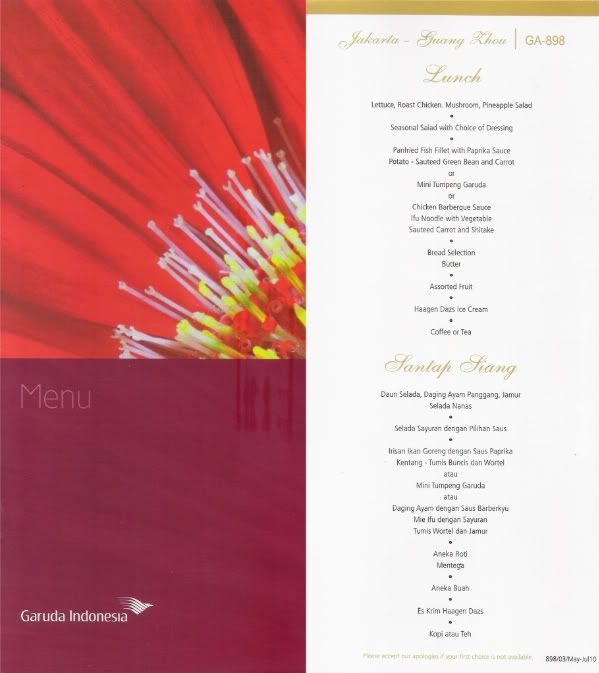 Cabin crews were busy serving Business class pax.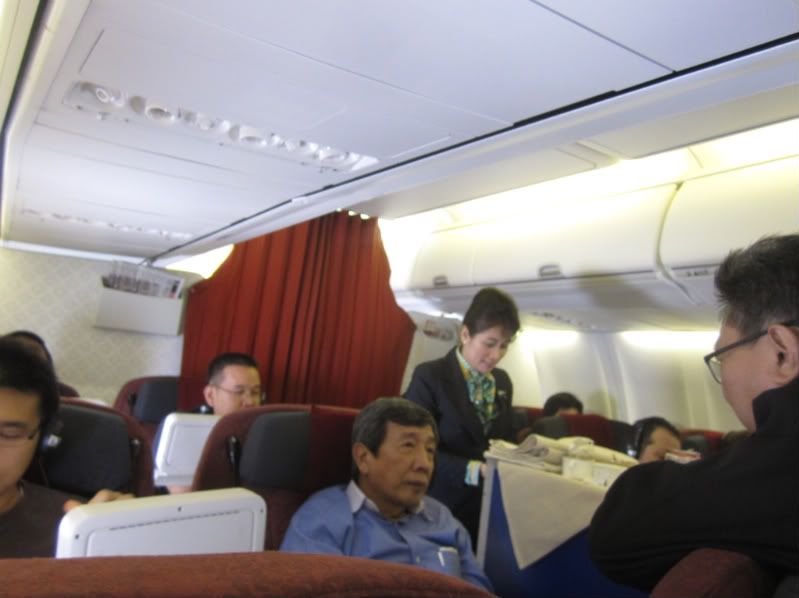 Rainy weather on approach, oh no... we really need a good weather to play golf...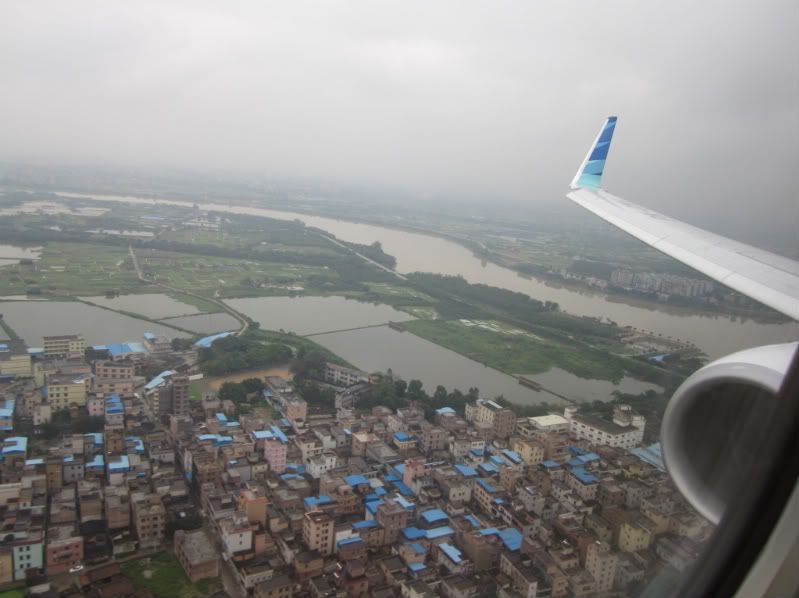 We landed on runway Two Zero Right (20R) at ZGGG , Welcome to Guangzhou ! Nice touch down by Capt Muhhammad despite the weather: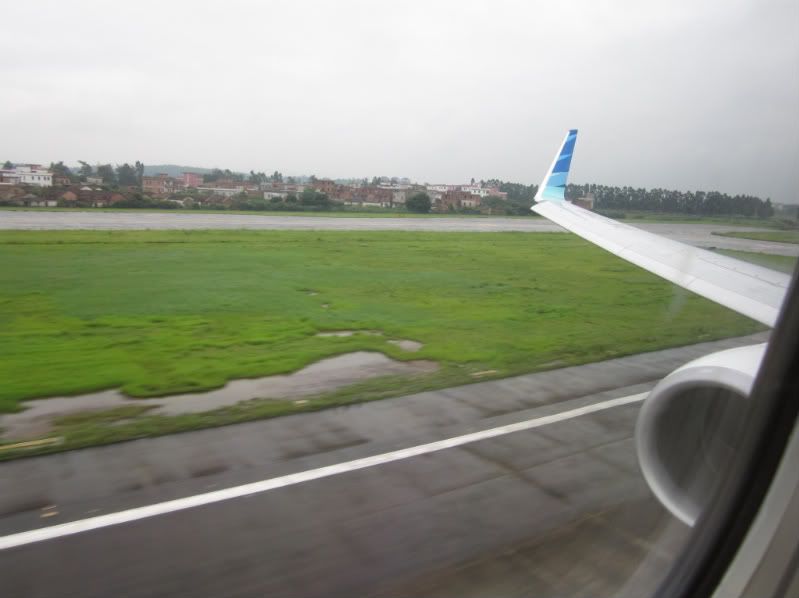 We could see FedEx facility ctr, no so busy, but probably will be busy at night
After clearing immigration we were transported to Crowne Plaza Hotel in Zhongshan Xiaolan, here are some photos of Baiyun Airport including a photo of our aircraft that returned back to CGK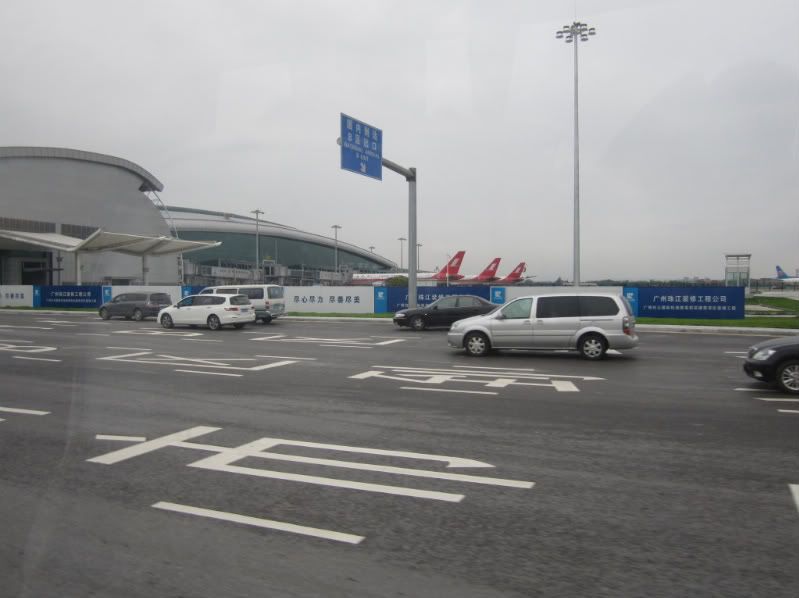 PK-GMH was taxiing on her preparation to fly back to WIII: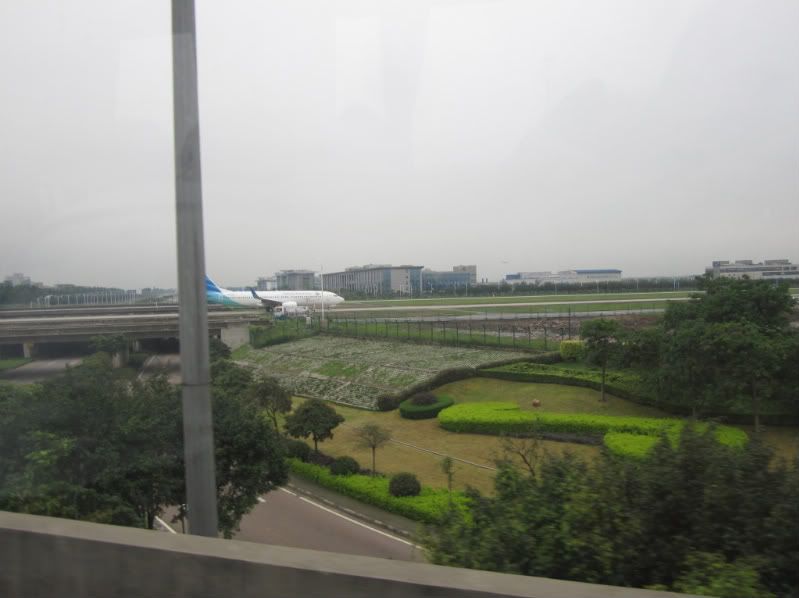 to be continued...
Jan 12, 12, 3:45 pm
Join Date: May 2011
Location: DFW
Programs: AA EXP, LT Gold
Posts: 2,905
Great TR, and Welcome to FlyerTalk! Thank you for all the pictures on an airline that's not often reported on.
Now to click over to Part Two...
Jan 13, 12, 7:27 am
Join Date: Mar 2007
Location: PVG, China
Programs: Platinum Ambassador, SPG Gold, Krisflyer, Accor A-Card Platinum, Hilton Honours Gold, QF Bronze
Posts: 2,349
Jan 13, 12, 8:26 am
Join Date: May 2010
Location: The Netherlands
Programs: EY Silver, BA Bronze, Accor Gold
Posts: 4,963
Thanks for the TR!
I hope to see much more on GA here.
Mar 19, 12, 5:19 pm
Join Date: May 2009
Location: DFW
Programs: AAdvantage Platinum, Hilton HHonors Gold
Posts: 2,835
Good to see a report on Garuda!
Mar 19, 12, 10:26 pm
Join Date: Dec 2004
Location: East Coast
Programs: AA CONCIERGE KEY, HILTON DIAMOND
Posts: 8,280
Mar 20, 12, 9:54 am
Join Date: May 2011
Location: HKG
Posts: 1,083
Wow thanks for the rare insight to Garuda. I remember flying this airline decades ago and I'm glad to see its improvements!
Posting Rules
You may not post new threads
You may not post replies
You may not post attachments
You may not edit your posts
---
HTML code is Off
---