ZRH-TLV in LX Y!!
Oct 14, 11, 5:13 am
Join Date: Jun 2011
Location: NYC
Programs: UA Global Services, TSA Pre✓, Starbucks Gold, Marriott Platinum, Hilton Gold
Posts: 847
ZRH-TLV in LX Y!!
---
---
Last edited by BA_Jfan; Oct 14, 11 at

5:53 am
Oct 14, 11, 5:18 am
Join Date: Jun 2011
Location: NYC
Programs: UA Global Services, TSA Pre✓, Starbucks Gold, Marriott Platinum, Hilton Gold
Posts: 847
Swiss Business Lounge (non-Shengen)
---
I got back to Zurich airport a few hours before the flight. It was a bit hard to navigate but we eventually made it to to the main terminal. We went thru the priority security line as Y pax with no one asking us for a card or checking our boarding pass. While it was nice to speed right thru, I think it was poor on the part of LX not to have someone confirming eligibility. I got into the LX Business lounge for a few minutes thru a lounge gusting arranged off this site. I have to say that while the furniture was nice and there was plenty of alcohol, I wasn't too impressed with it. I was also surprised that there were no showers. Especially because of the amount of international departures. In terms of food, all I saw were bananas and ice cream and some kind of soup. There was some self serve alcohol and some self serve beer. But the lounge bar was truly a sight to see. The cocktail menu wasn't long, but it was a very nice area to have a drink and pass time. I was also surprised to see no snacks or chocolates on offer. The variety of English language reading material was virtually non-existent. For a hub lounge for J pax, it was poor. bA's Galleries South J lounge at LHR T5 surpasses it in every way, besides the furniture. LX's black leather is nicer. I didn't get a chance to look at the restrooms. There were also no runway views from the lounge which is something I enjoy while I wait. I asked for a wireless Internet card. Ironically I couldn't get it to work, until I was seated in the gate area in the E gates.
Menu at the lounge bar
Dry martini
White Russian
Whiskey sour
Tequila sunrise
Sex on the beach
Aperol sprizz
Caipirinha
Mojito
Ready for take off
Sweat dreams (alcohol free)
Fresh jungle (alcohol free)
Pictures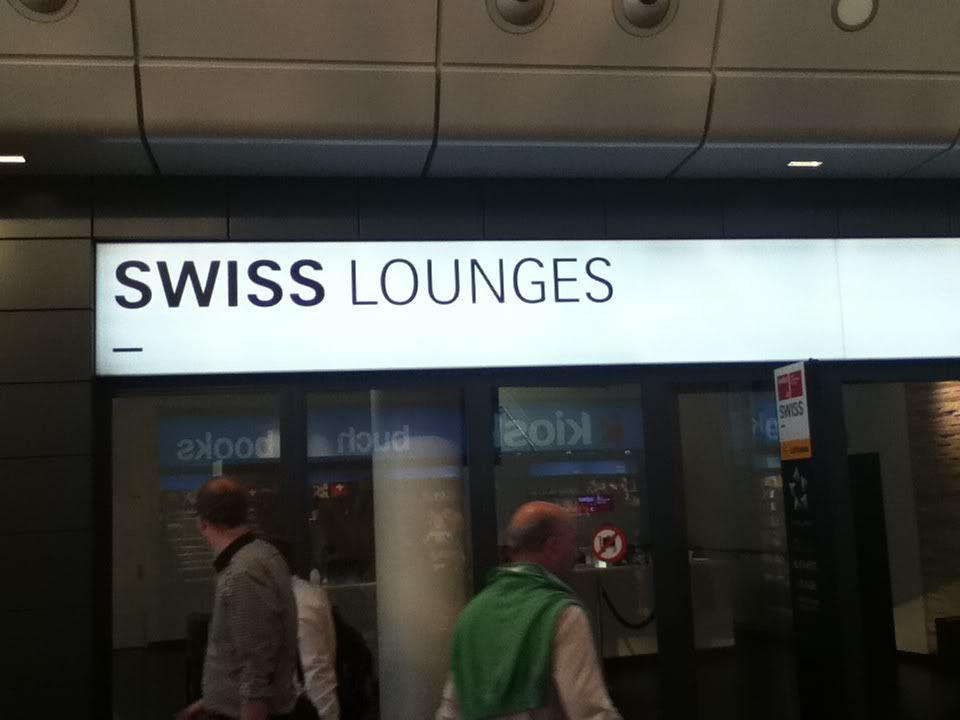 Lounge enterance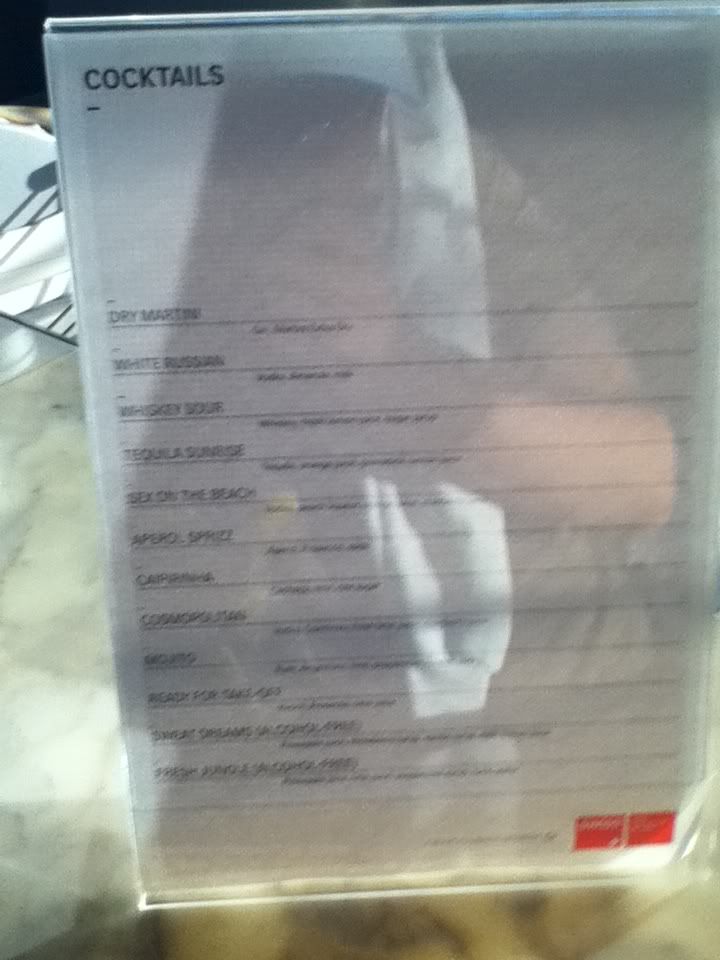 Bar menu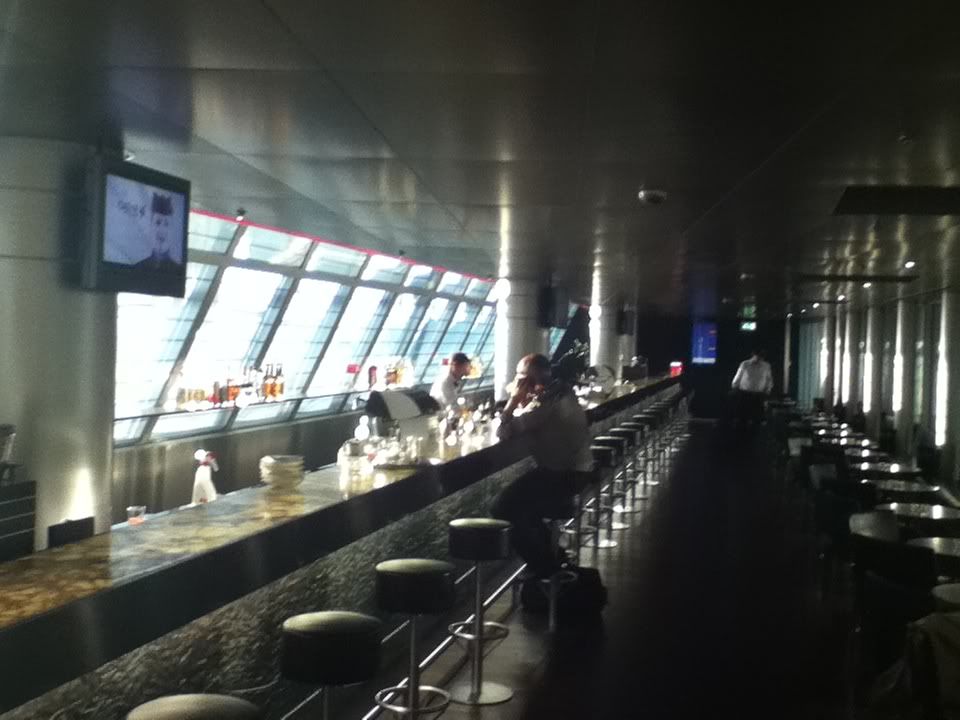 Lounge bar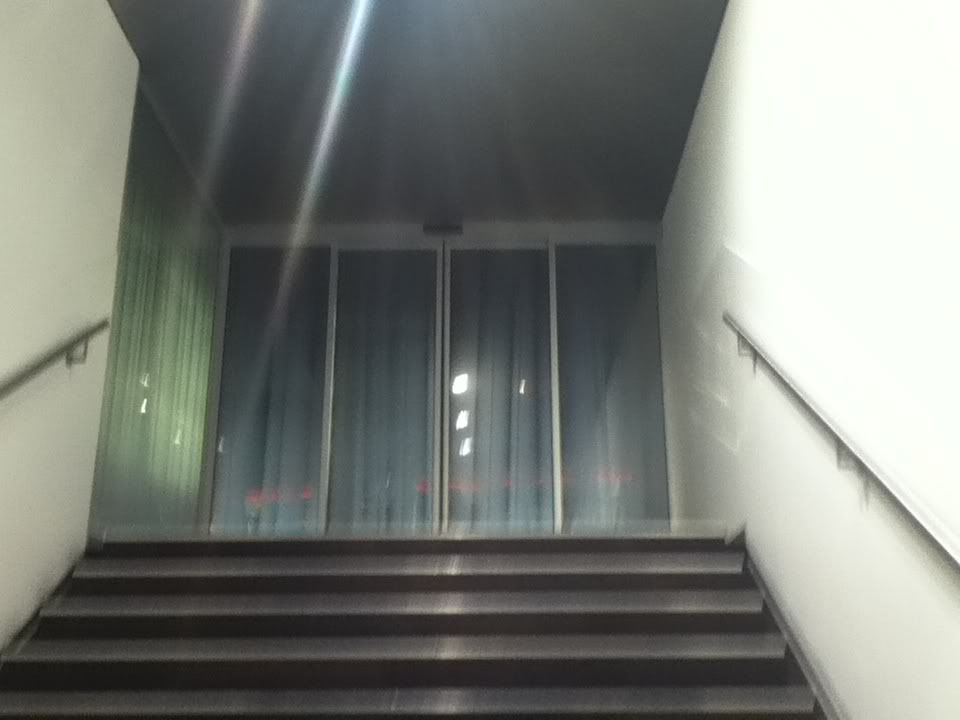 Bar enterance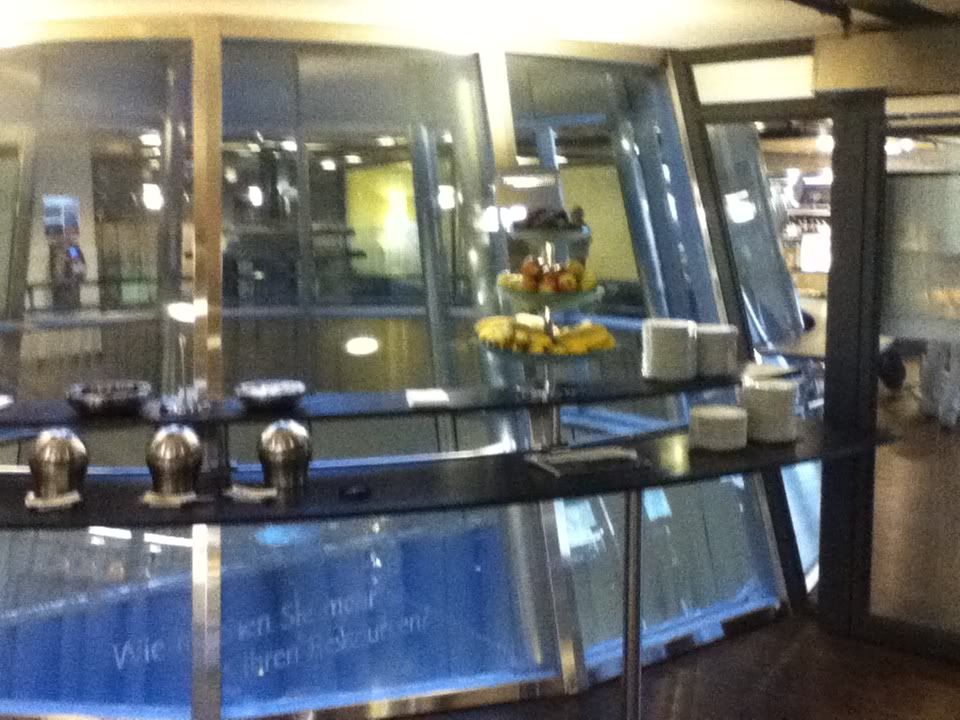 self serve food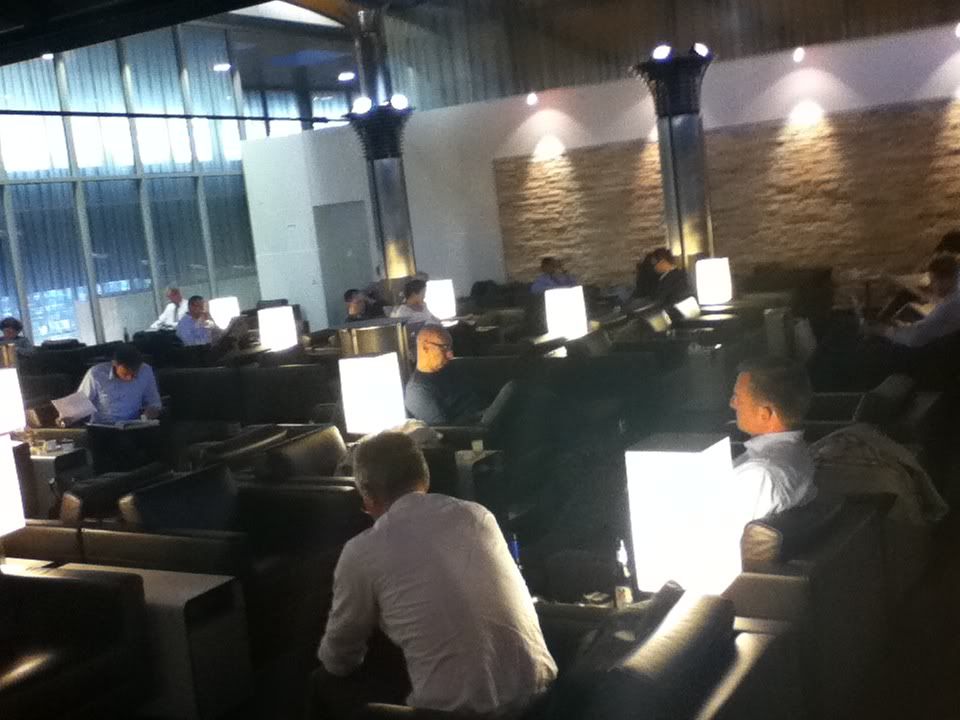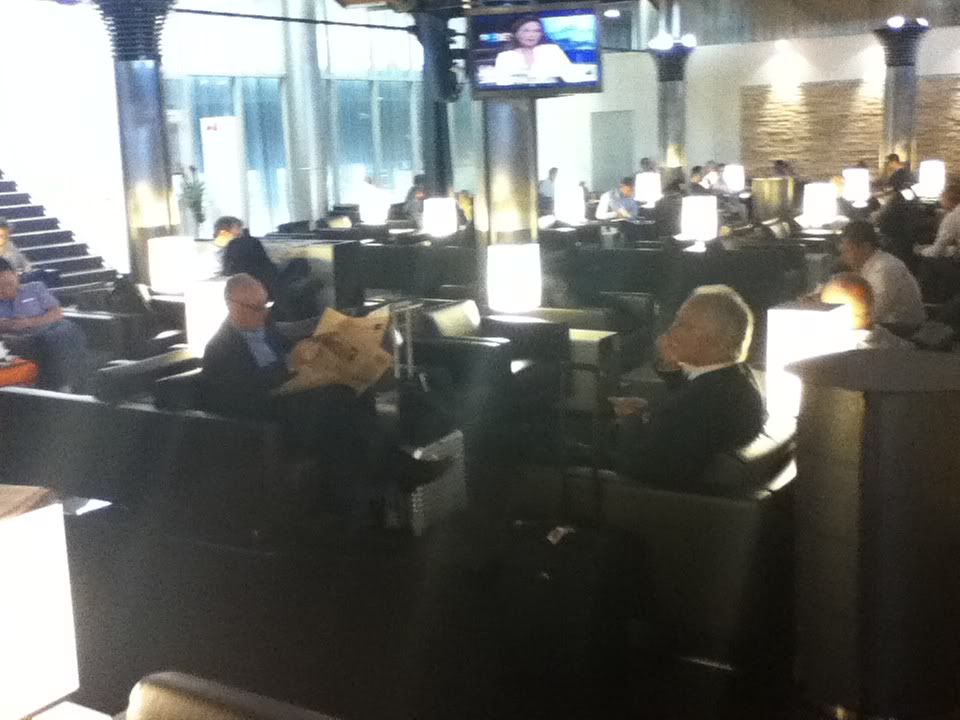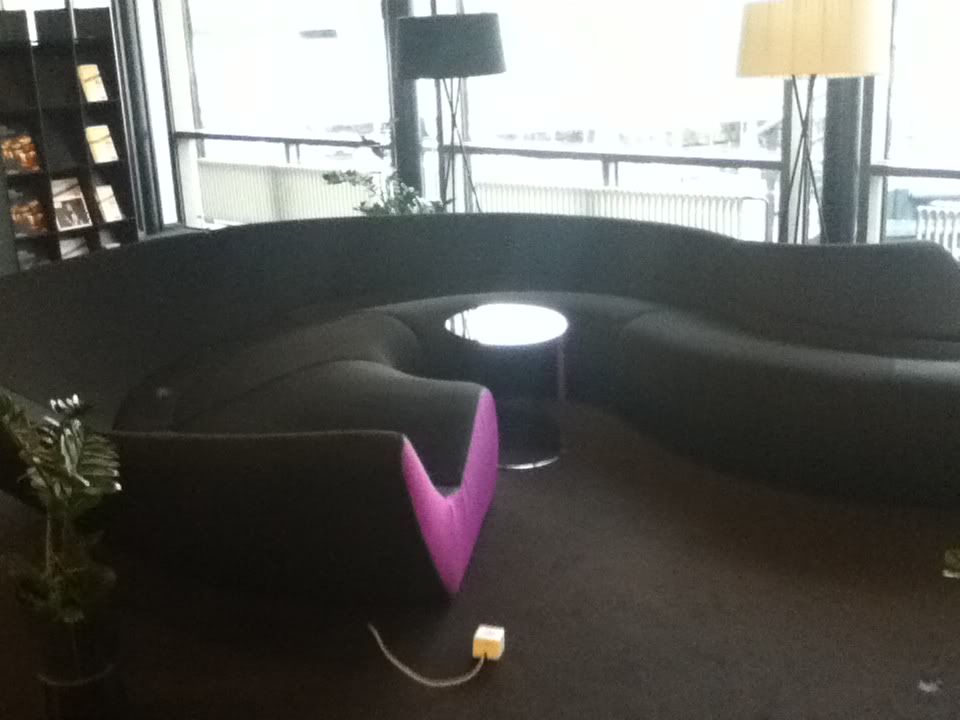 Lounge seating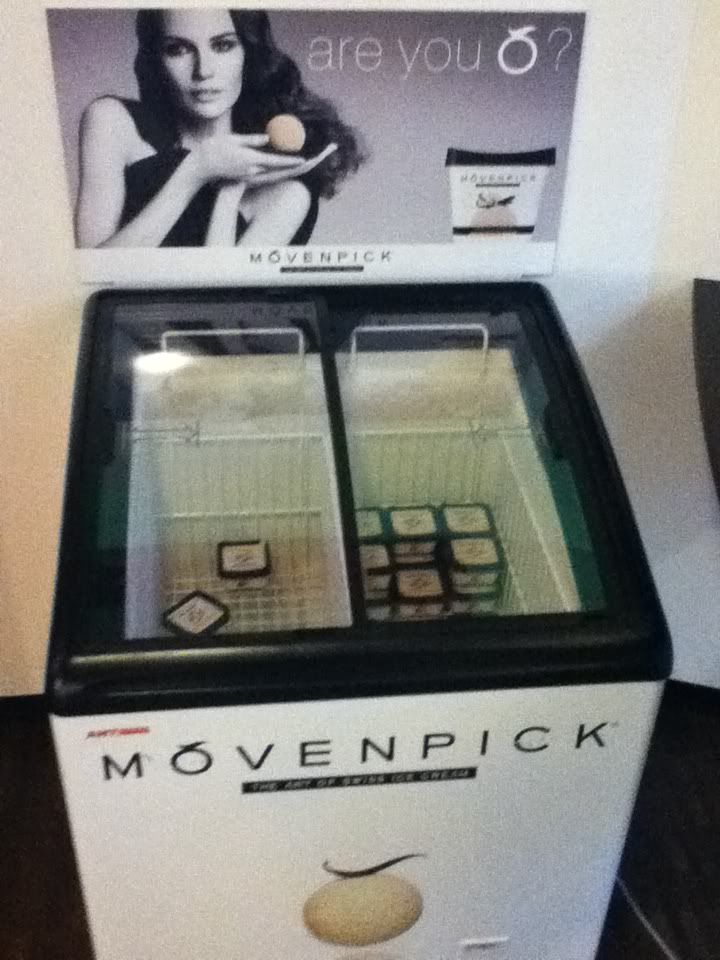 Ice cream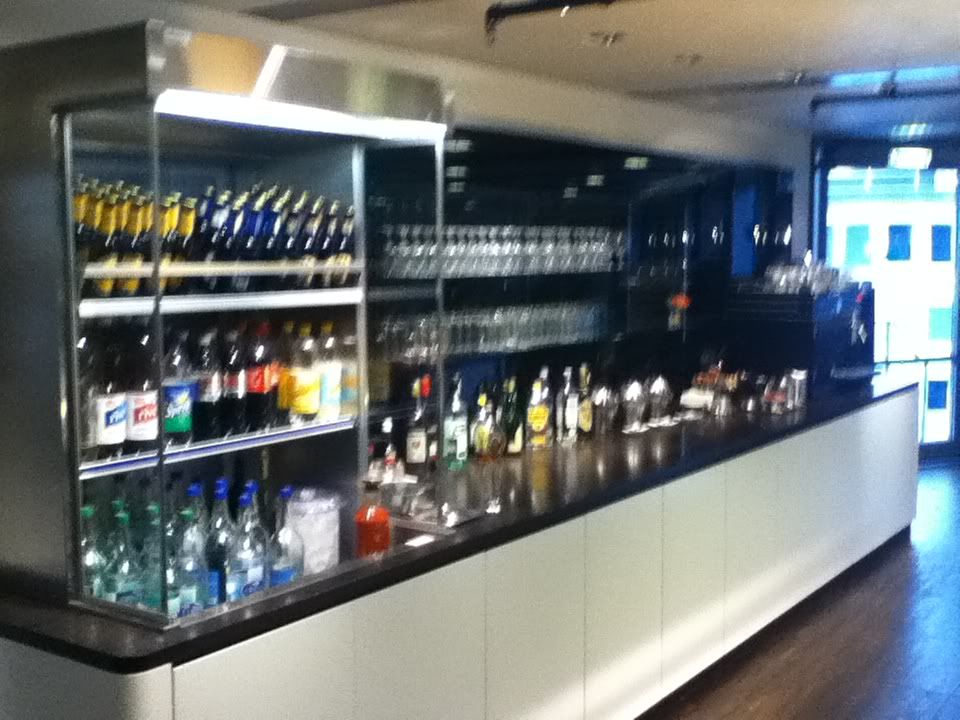 self serve bar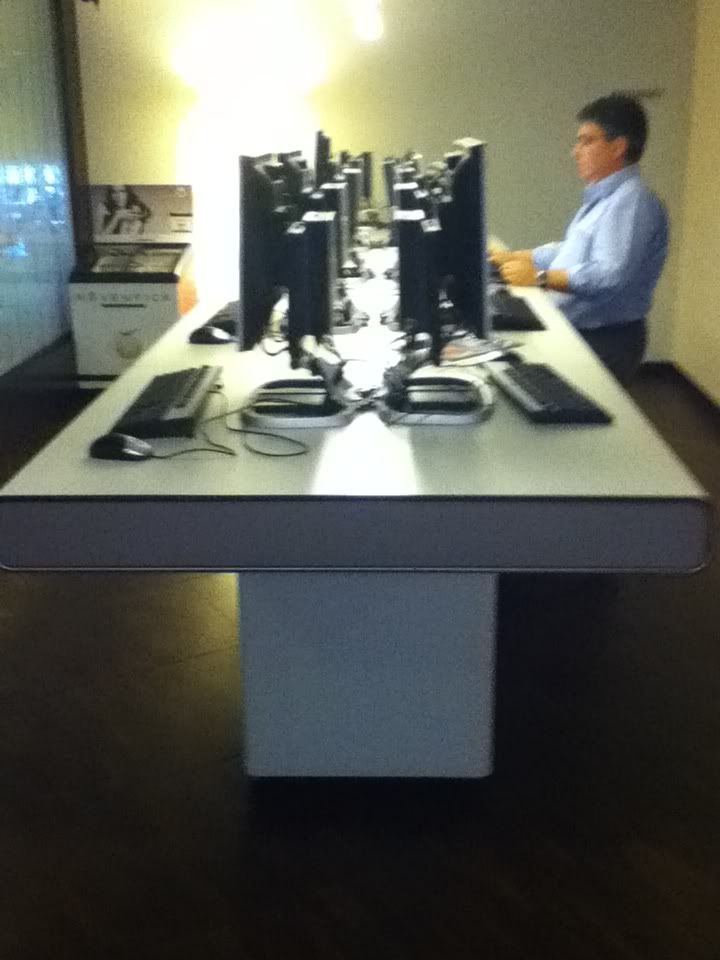 http://i1141.photobucket.com/albums/...20aviv/471.jpg
---
Last edited by BA_Jfan; Oct 14, 11 at

5:41 am

Reason: added bar menu and images
Oct 14, 11, 5:47 am
Join Date: Jun 2011
Location: NYC
Programs: UA Global Services, TSA Pre✓, Starbucks Gold, Marriott Platinum, Hilton Gold
Posts: 847
LX 256
ZRH-TLV
1045pm-330am (scheduled)
1108pm-325am (actual)
Seat 31B
Airbus A340


When I got to the E gates I did some Duty Free shopping and stretched my legs a bit. I then sat down in the gate waiting area to wait for my departure. The seating there is actually pretty nice. If there were more electrical outlets and free wifi it would be nicer. Around 1015pm, 5 minutes after scheduled boarding, I realized no one was boarding. A few minutes later, lines on both the business and economy side started to form. We decided to just get in line and see what would happen. We boarded normally. But no boarding call was ever made. Not in German, not in English, and not in hebrew. If my friend and I were both asleep, we would easily have missed our flight. Another complaint about the terminal design is that the men's bathrooms are up a few flights of stairs. While it doesn't seem like a big deal I was exhausted after my long travel schedule, and the extra flights of stairs were an added annoyance.

When I got on the plane, I was surprised to see that it was a slightly older A340. The seats were a bit narrower, and the IFE was older. There was also no in-seat USB port. The remote came out of the seat, but wasn't too great in terms of functionality. Again, the cabin lights were at full brightness during meal time inconveniencing those who wanted to skip the meal and sleep. The kosher meal again, wasn't too great. It took me 5 minutes to unwrap as the package was pretty hot and I feared burning my fingers bit was beef and rice. Both were all right. I spilled some rice on myself and in the confined space of Y it was hard to clean up. Flight time was announced at 3 hours and 30 minutes abd we were airborne by 1115pm.
The seat pitch of the Y chairs was so small it was negligible, no way to get any decent sleep. Thank god this was short haul and not long haul. My butt got really sore after less than an hour in the seat. Drinks were topped up only at the conclusion of the meal long after everyone was done. The aisle was extremely narrow, barely big enough for even slim people to pass thru. But in all fairness to LX it's the same in BA J Main Deck. The bathrooms seemed a but bigger than the A330 but lacked the Valmont hand creams of the A330. The FAs on this flight seemed to have a lot more attitude and an "I'm in charge, go screw yourself" service outlook. I decided to stand in the back just outside galley to stretch my legs and get out of the narrow seat, but I was yelled at for disrupting crew operations despite the fact that I was 5 feet away from anything going on. Another example is when I asked the FA to dim the lights so those who want to could sleep. She said "people are hungry and we need lights on at full power to serve them. We will turn them off after the service". Normally, I would appreciate that from an FA, but on a 3.5 hour night flight leaving at 11pm it dint sit well with me. There was also no way to turn off the IFE screen. Only a way to dim it which added more unnecessary light. FAs also yelled at people for putting their legs in the aisle. The need for a clear aisle is understandable, but for tall people crammed in to Y, keeping your legs under the front seat could be hell and very uncomfortable. And the aisles had few people moving through as well.
It seems bizarre to schedule a international midhaul flight so late at night because it arrives so early in the morning and people have no time to sleep and arrive jet lagged and exhausted. It was especially a concern to me because I was flying to school, for a study abroad program that started the evening I arrived.
On this overnight flight, they offered us teeny pillows but no teeny blankets like they did the previous night. There was also no second service, not even like an offer of coffee shortly before landing.

Verdict: This product could use a little work as noted in the comments thru out the report and I have the same suggestions to improve as I did for the first leg.
Oct 16, 11, 3:51 pm
FlyerTalk Evangelist
Join Date: Nov 2005
Location: Phoenix, AZ
Programs: American Airlines AAdvantage, Rapids Reward
Posts: 33,987
Don't you realized know that you staying in the seated for 30 minutes rules to/from Israel airspace? You can't go to restroom unless you are entrance Israel airspace.