North Acton Ramada hotel report
Dec 30, 09, 6:55 pm
Join Date: Sep 2007
Location: NYC
Programs: Yorkshire Coastliner
Posts: 1,267
North Acton Ramada hotel report
---
Every Christmas I treat myself to a short break in London. Thanks to the ever-generous FT community, I was recently able to book some very affordable accommodation at the North Acton Ramada "Encore" hotel, which advertised a special offer over the festive period. I'd never stayed in Acton before so I was looking forward to experiencing some quality Ramada service within the vicinity of Heathrow and central London.
Unfortunately on the night I arrived there were a number of Christmas parties in full swing, and in the lobby I was greeted by a number of fairly drunk women who were keen for me to lay aside my baggage and join them for a beverage. The DJ was playing Mark Morrison's "Return of the Mack" and for a moment I was tempted to stay and enjoy some of the music, but I was also keen to check in and see my room so I politely declined the offer.
Amenities in the room included an ample selection of Twinings English breakfast tea – just the ticket after my long journey from New York!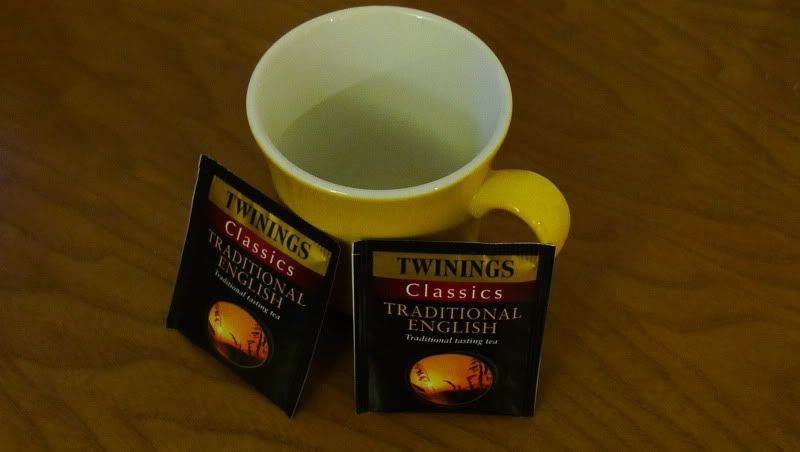 Unfortunately the kettle was fixed to a plastic tray that had to be removed from underneath a desk, and I found it quite awkward to remove from the wooden cabinet. Poor design.
I was impressed with the artwork displayed on the walls of the room. This piece is by no means a Jackson Pollock, but it gave the room a dash of brio and charm.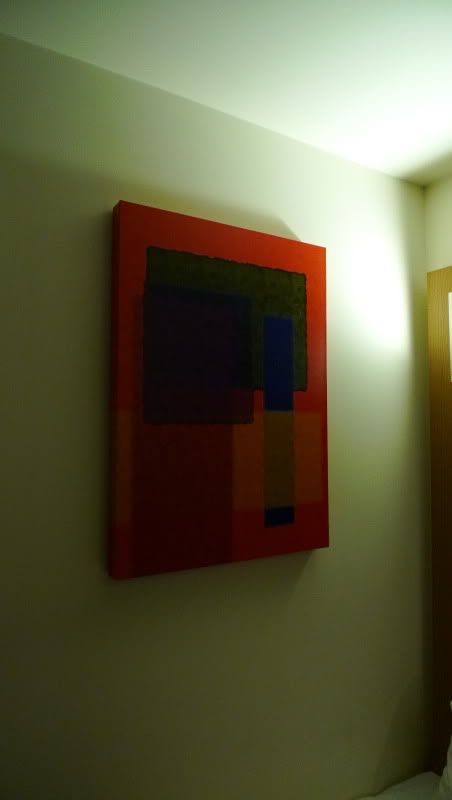 I was less than impressed with the price of the bottled water in the hotel, however. £2.80 a bottle is steep, and I ended up drinking the tap water, hoping it wouldn't make me ill.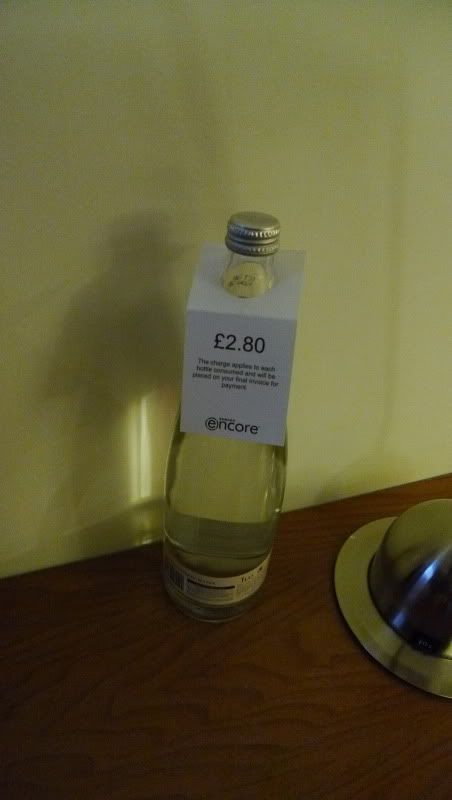 The measure of a good hotel room is the bathroom plumbing, and I always make a point of taking a good look underneath the basin. As my dad used to ask when he was in a gregarious mood, "what's the difference between a buffalo and a bison?...You can't wash your hands in a buffalo." That one never failed to crack me up. On this occasion the plumbing passed the test, with some strong pipes taking the water away, bringing it back, and definitely fitting in with the general "modern" tone of the room.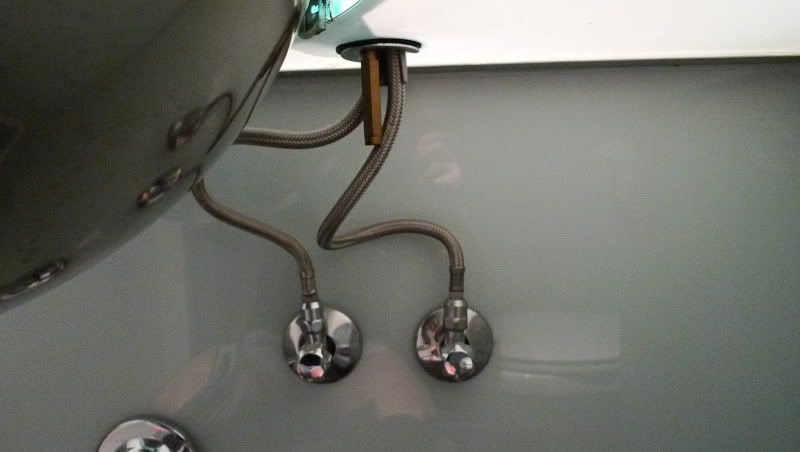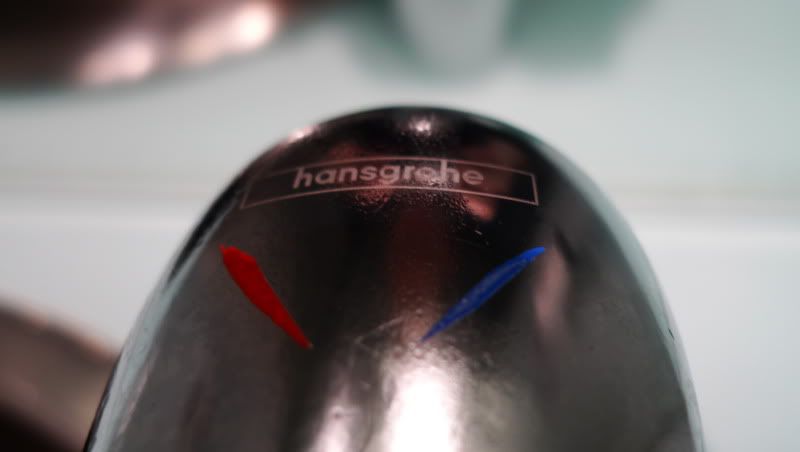 The basin and taps were bright and sturdy. The manufacturer is Hansgrohe, well known for reliable and high quality bathroom furnishings.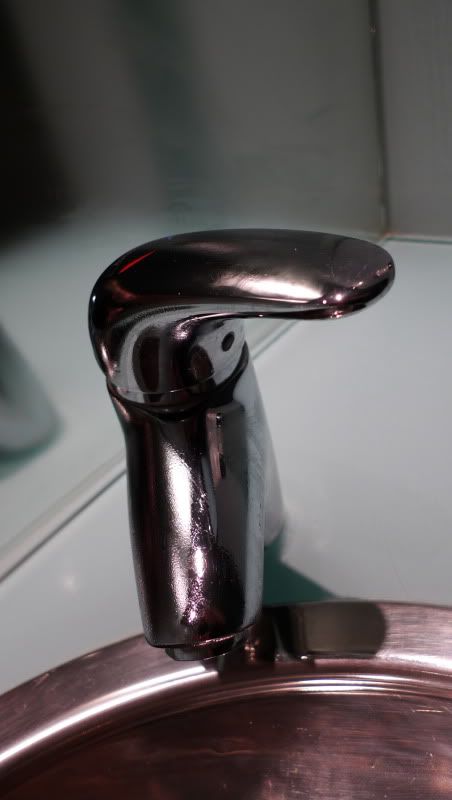 I was disappointed however to see some inconsistency in the bathroom soaps provided. On the wall next to the basin, Dove was offered, but in the shower cubicle it was Lux. I'm not sure if the two soaps are made by the same company, but uniformity is crucial in bathroom amenities, and I found the disparity a little jarring in terms of the overall aesthetics of the room.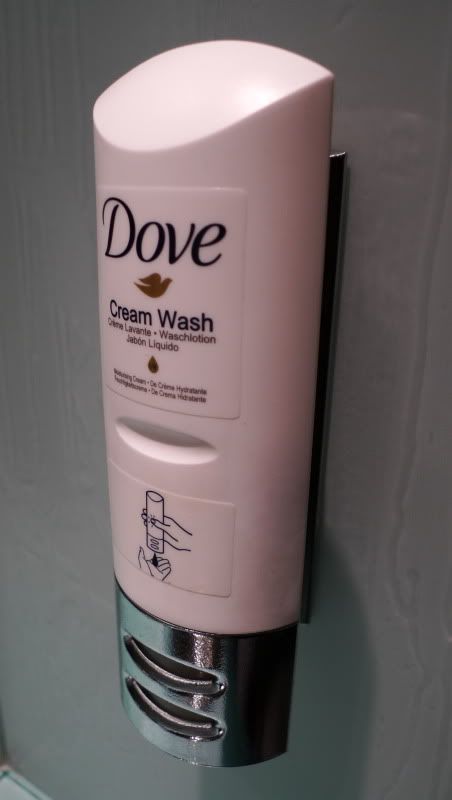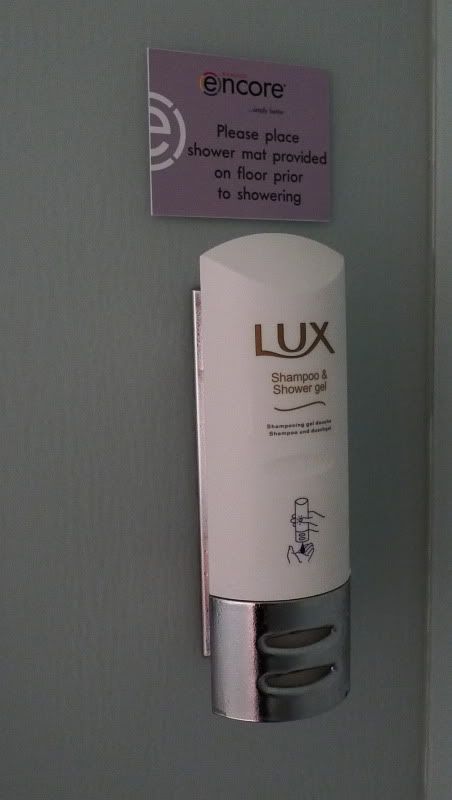 An adequate number of coat hangers was provided. I didn't need to hang anything, but it was good to know they were there in case I needed them.
Phone and television facilities were also impressive, with an Audioline phone provided and a Samsung HDTV. The picture quality of the Samsung wasn't astonishing, but I managed to watch "Quest Means Business" (
) and "Duel Pool." It's bizarre how often I switch on the TV in a hotel room and see Richard Quest. Not that it's a bad thing. I'm just saying.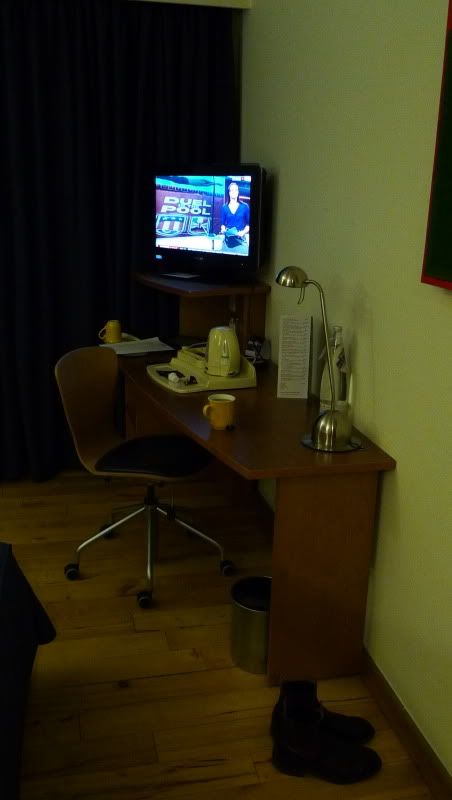 The bed was sturdy and comfortable. As I was alone, jetlagged and ready to sleep, I didn't put it to any kind of test, but the mattress was robust and suggested Ramada hadn't stinted on its room furniture.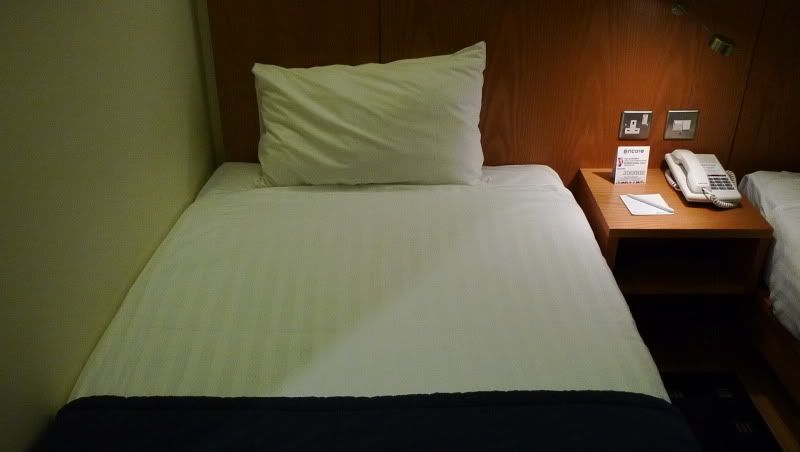 Bearing in mind I was in North Acton and not Venice or Sydney, I didn't really expect a jaw-dropping view, but I was admittedly somewhat disappointed to open my curtains and see the urban blight of a Carphone Warehouse superstore.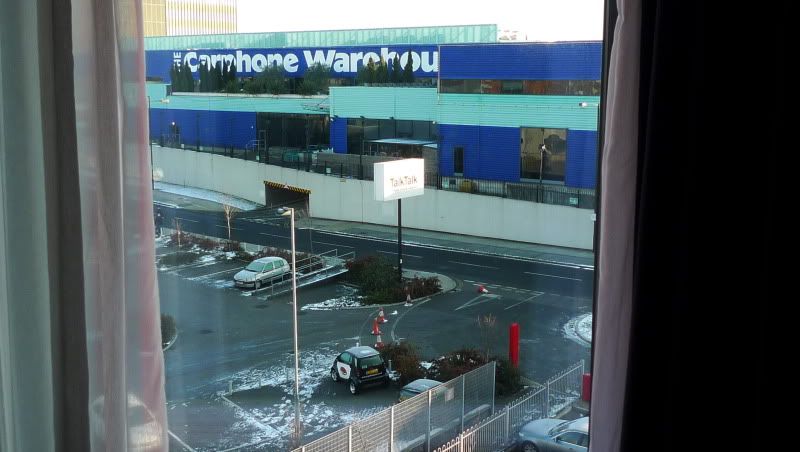 Scores overall:
Atmosphere: 6/10
Furnishings: 7/10
Amenities: 7/10
Likelihood of returning: 8/10
Thanks for reading!
Dec 31, 09, 1:56 am
Join Date: Aug 2001
Location: London and Edinburgh
Programs: BA GGL, British Midland Lifetime* Gold, Marriott Lifetime Premier Platinum
Posts: 7,423
Brilliant
Incidentally, were the hangers removable, allowing guests to hang their Christmas party outfits in the shower for the creases to drop out? Or does the hotel indicate its opinion of its own guests by using the fixed, theft-proof variety? All in the detail.
Jan 2, 10, 6:19 am
Join Date: Jul 2005
Location: Ireland
Programs: BA Gold, A3 Gold, BD..oh, wait..
Posts: 4,044
I sstayed in that property not long after it opened. Location wise..yeah, it's not the greatest. (That's actually Carphone Warehouse HQ beside it, if memory serves me correctly).

The rooms seem to have stood the test of time though.
Jan 4, 10, 3:00 am
Join Date: Sep 2007
Location: NYC
Programs: Yorkshire Coastliner
Posts: 1,267
Jan 4, 10, 4:38 pm
FlyerTalk Evangelist
Join Date: Aug 2006
Location: Argentina
Programs: BAEC/IB
Posts: 37,832
Excellent thanks.
If I get a pair I'll do a trip report on them.
Oh and another thing.....the Hansgrohe bathroom fittings you observed are I believe the 2007 Titan XT12 range...an excellent choice made by Ramada I would say.