Baghdad-Bahrain-LHR with Gulf Air J class (pics)
Dec 26, 09, 10:27 am
Join Date: Apr 2004
Location: Nairobi
Programs: LX, AZ, BA, LH, SA
Posts: 312
Baghdad-Bahrain-LHR with Gulf Air J class (pics)
---
These were my first flights with GF and I'm not sure how healthy this airline is financially; however judging by this performance it lags way behind other competitors from the Gulf (EK, EY, QR).
There is not a great deal of choice out of Baghdad nowadays, and GF introduced a 4x weekly flight on 1st September so the idea of flying a reputable airline all the way to London rather than flying either Iraqi Airways or Jupiter Airlines to Dubai then connecting to LHR was a relief.
Both Iraqi Airways and Jupiter Airlines charter a variety of aircraft on the Baghdad-Dubai route whose safety record is questionable at least. Over the past two years I flew on interesting aircraft belonging to AVE.COM, East Air and Icar Air. All were old 737-200 or at best 737-300 and all appeared to have cockpit crew from Eastern Europe. The only company I could find on the internet was Icar Air, which is based in Tuzla (Bosnia).
Anyway, back to Gulf Air. After a safe road movement to Baghdad airport (previously Saddam International airport, now known as BIAP) – only one week earlier a series of coordinated attacks had left around 120 dead in Baghdad – I was dropped off curbside where the first check for explosives takes place. Bags are left in an area sandwiched between two concrete walls (aka as T-walls) and while passengers undergo a body search, sniffer dogs check for explosives.
Then after getting hold again of your cleared bags and a short walk on the pavement you reach the entrance to the building, where there is an X-ray machine and metal detector. Once this is over you are in a hall which is closed at the moment therefore there is a long corridor that takes you to the next hall. Here there is yet another security check before you can approach the check-in counters.
I was able to check my bags all the way to London (tags were handwritten) and it was obvious that my boarding pass had been printed elsewhere as it was waiting for me at check-in. They were unable to issue the boarding pass for my next flight however.It is worth noticing that GF has generous baggage allowances (30kg in Y, 40kg in J and 50kg in F). I had 40kg and therefore did not incur in any overweight.
Once check-in is over you hit passport control and then your handbag is screened again. You are then in the departure hall where there is a duty-free shop and a few café outlets.
The flight to Bahrain started boarding on time and through an airbridge. A final X-ray screening of all handluggage (the fourth by now) and pass through a metal detector allows you into the boarding gate which is connected to the aircraft. However at the end of the airbridge I was told to leave my handluggage on the side, climb down the narrow staircase on the side and identify my bags on the tarmac. This is a procedure which is common with other airlines in Baghdad (such as RJ) but not with either Jupiter or Iraqi.
On the tarmac I could find neither of my bags however. I pointed this to the GF staff and they told me that they were probably mixed up with the RJ flight parked nearby. A vehicle was dispatched to check and came bag with two bags, one of which was mine. It was dispatched again and this time the second bag also appeared. "RJ uses tags similar to ours and handlers are illiterate and cannot tell the difference" the GF staff told me. He was ensuring the security of the flight and at the end of the process he boarded the flight and flew back to Bahrain. I found this reassuring.
I watched both bags being loaded on this A320 and then climbed back on the airbridge and finally boarded the A320. Business class consists of four rows of 2-2 with late 80s style plush armchairs equipped with a legrest. It had a good legroom. Business class was full: the day before a major "bid-round" for a dozen oilfields had taken place in Baghdad.
Flight GF200
BGW – BAH
ETD: 1245 (ATD 1315)
ETA: 1420 (ATD 1450)
Aircraft: A320
Seat: 1A
While on the ground we were offered juice or water along with some nuts and a choice of Gulf papers. We left the stand 30 minutes late at 13.15 and were airborne shortly thereafter; obviously the baggage identification process takes considerable time and although GF plans a 75-minute turnaround this seems a little tight.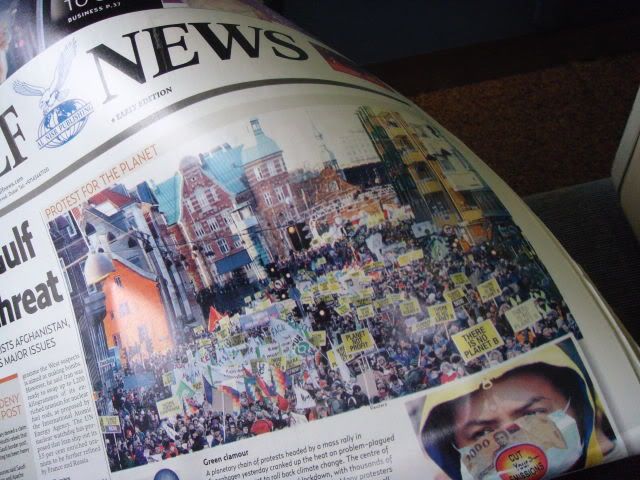 Once airborne we were offered a choice of lunch: lamb with rice or fish with vegetables, a glass of water and chocolate cake. The fish was quite nice; however I was quite shocked that there was no bar service: glasses of water were only refilled, not even juices were offered as an alternative and there was no tea/coffee service. This was rather surprising and I'm not sure whether this "water only" service is specific to flights to BGW.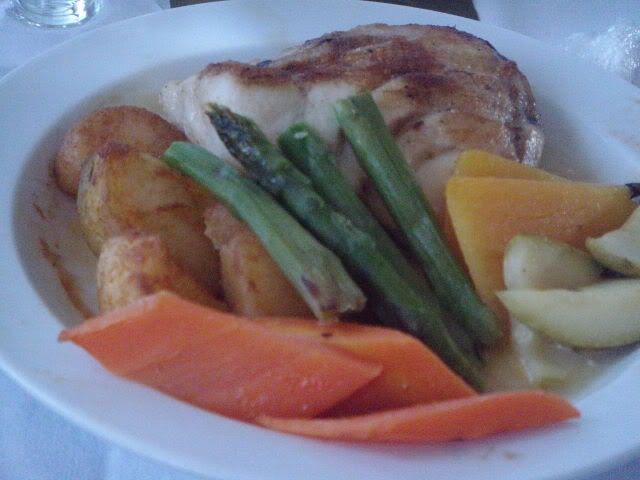 The flight was pretty uneventful and we landed in Bahrain at 14.50, some 30 minutes late and we deplaned from an airbridge.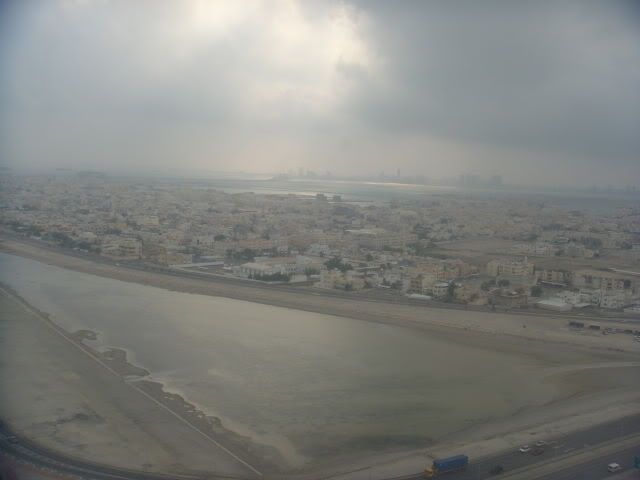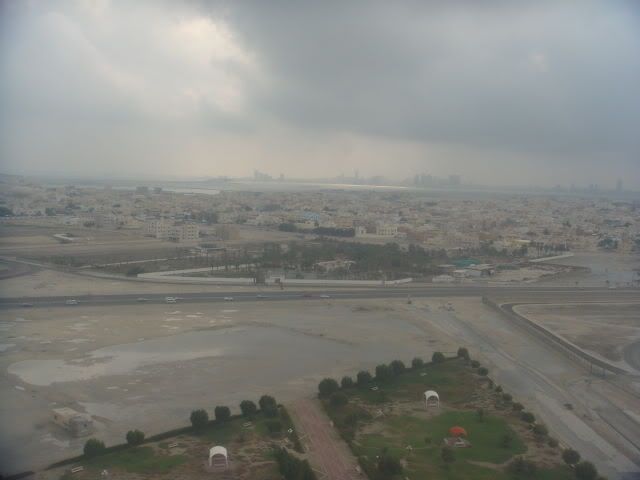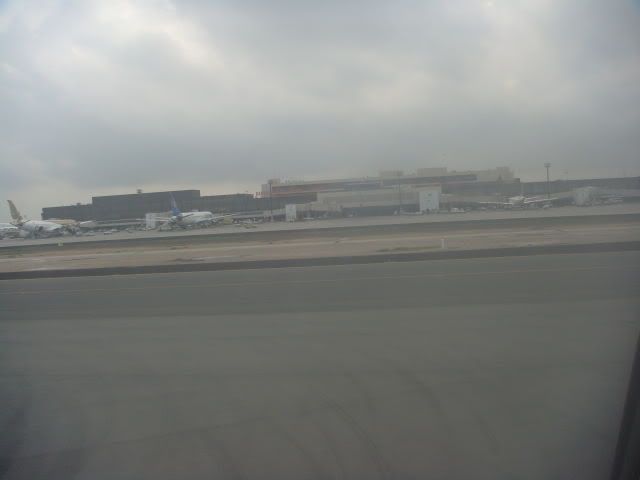 The A320 upon disembarkation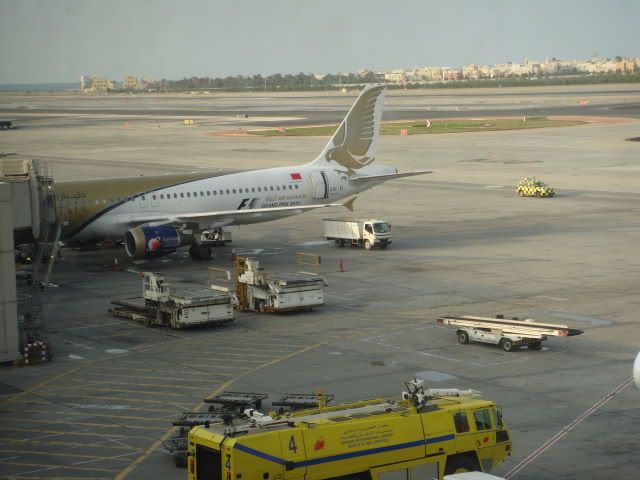 I went straight to the GF lounge as I thought I could get my boarding card for the London flight there. Wrong! I was told I had to go back down one floor to the transfer centre and ask there. There was only one counter open for economy class; fortunately most of my fellow passengers from Baghdad were still stuck at security so there was only a short queue.
With my boarding pass I went back to the departures level and took the escalator up to the GF lounge. The space isn't huge and appeared a little crowded even though I suspect this was not peak time. I particularly liked the tent-like lounge areas and the free Wifi. There was a good selection of salads, soup, cheese, sandwiches and hot dishes. The buffet area was rather small and congested, drinks were tucked on the side and not very noticeable. Champagne was Laurent Perrier Cuvée Grand Siècle however which was quite unusual for a C-class lounge and certainly much welcome.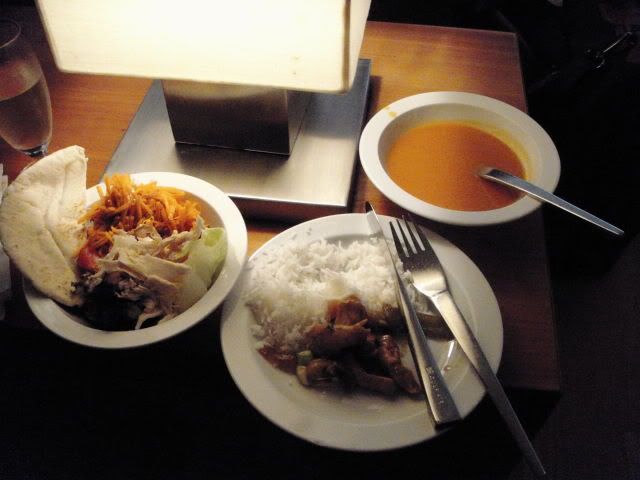 Nice tarmac views from the lounge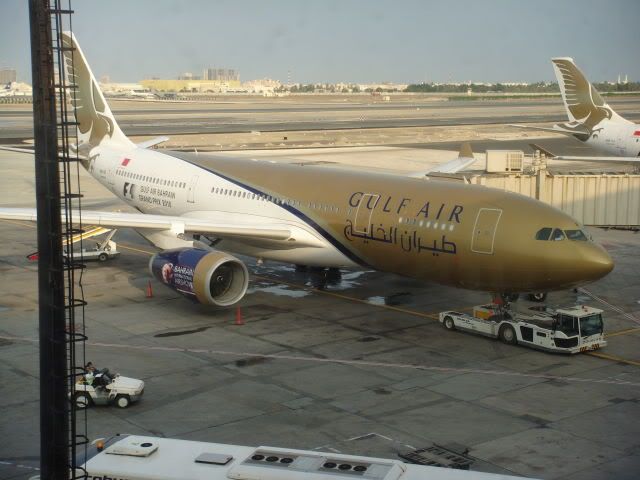 Bahrain airport is very small and duty-free prices match those of Dubai. I was one of the last persons to board the flight to London; the boarding area was located on the basement and we were bussed to the plane.
Flight GF 5
BAH – LHR
ETD: 1620 (ATD 1630)
ETA: 2100 (ATA 2030)
Aircraft: A330-200
Seat: 8K
Business class on the A330 consists of 4 rows of 2-2-2 so just 24 seats and is located in the middle section of the plane, whereas First class occupies the whole front section.
The business seats are arranged in pairs and a small diver can be pulled down from between the seats for privacy. The seat is angled lie-flat although slightly more comfortable than those offered by competition. The load today was 12/24.
Push back was delayed a little due to "congestion" but due to tailwinds an early arrival into LHR was expected.
While we waited on the ground a choice of papers was offered, along with a choice of hot or cold towels. A basic pack containing socks, eyeshade and earplugs in a plastic wrap was pre-placed in the central console along with a small bottle of water. I have received better amenities in economy class on certain airlines who at least offered a toothbrush set.
Despite the light load, service was not very attentive. The two passengers seated across the aisle for instance missed out on the pre-departure drinks service (only water or juice were offered, no champagne). Menus (no wine list though) were handed out and we were asked to choose our dinner while still on the ground.
We pushed back 10 minutes late and during taxi there was an offer of Arabic coffee and dates – very nice.
Once airborne aperitifs were offered with a small amuse-bouche (a salmon and cream cheese canapé). I had sparkling water but my neighbour had Champagne: it was regular Laurent Perrier Brut, not the one in the lounge. There was a good choice of bread, including garlic bread and Arabic flat bread.
Bahrain-London
Appetizers:
Arabic Mezze
Hommos, stuffed vine leaves, tabouleh, lamb kebab and a light salad
Smoked salmon
slices of smoked salmon served with red onions, capers and fresh lemon
Garden salad
fresh ingredients accompanied with crisp lettuce leaves and your choice of French vinaigrette or balsamic vinegar dressing
Fennel soup
creamy fennel soup presented with crisp croutons
-
Main courses
Filled chicken breast
chicken breast filled with apricot and prunes, presented with sauteed artichokes and peppers, roasted tomato, saffron potatoes and Provencal sauce
Herb crusted lamb cutlets
served with chive and goats cheese potato cakes, sauteed spinach, roasted onions and tomato coulis
Grilled hamour
cher-grilled hamour served with roasted carrot batons, grilled asparagus, Cajun potato wedges and a herb and cheese sauce
Spinach and ricotta ravioli
offered with roasted pumpkin, grilled peppers and tomato coulis
-
Desserts
Fresh fruit platter
a selection of fresh fruits from Bahrain's markets
Cheese plate
international cheese as selected by the inflight chef, presented with dried fruits and crackers
Chocolate and pear mousse
served with caramelized peach halves and a rich chocolate sauce
-
Beverages
Assorted teas (Camomile, English breakfast, Moroccan mint, Earl Grey, Ceylon black tea)
Freshly brewed or decaffeinated coffee
Hot chocolate
I had ordered the smoked salmon starter and so had my neighbour: he was however served the Arabic mezze. It was changed quickly but this sort of service set the tone of inflight service. Crew could not be faulted for their friendliness but their efficiency was questionable.
After the starter was cleared the main followed quite quickly: it was a beautifully presented dish of herb crusted lamb cutlets on a bed of spinach with a nice tomato concassé and goat cheese potato cakes. Unfortunately the meat was tough which was a pity because taste was fine and accompaniments were very good.
I had requested a glass of red wine with my main; the crew explained that they had limited stocks and therefore only a single choice of red wine. This perhaps explains why no wine list at all was distributed. Again my neighbour had to ask for wine refills because they were not really forthcoming.
Next a trolley was wheeled through the cabin with a choice of sliced fresh fruit, cut cheese or chocolate desserts with tea or coffee. Being full I opted for the fruit and received half a slice of pineapple, half a slice of mango, half a strawberry and a single grape. Don't know whether this was my impression but it looked as if the airline was tightly checking portions… down to cutting strawberries in halves!
There were no chocolates with tea or coffee. After the meal I reclined the seat fully and read a book. The IFE was not AVOD and in fact I heard a passenger asking whether a TV guide was available to choose movies which ran in cycles: the stewardess apologized but said there was no such guide available and that he could simply "flip through the channels" at the start of the cycle to decide…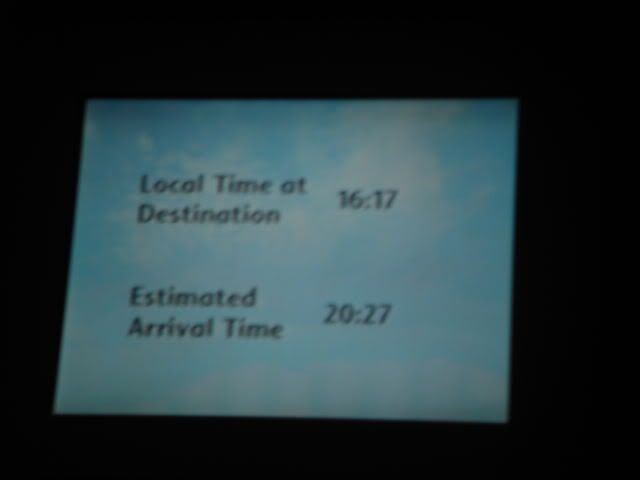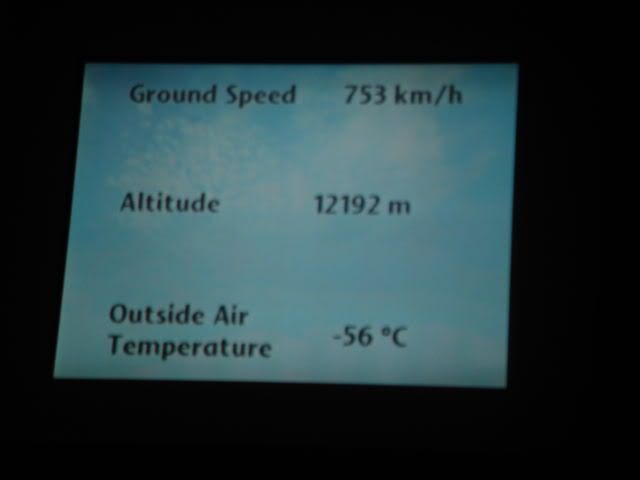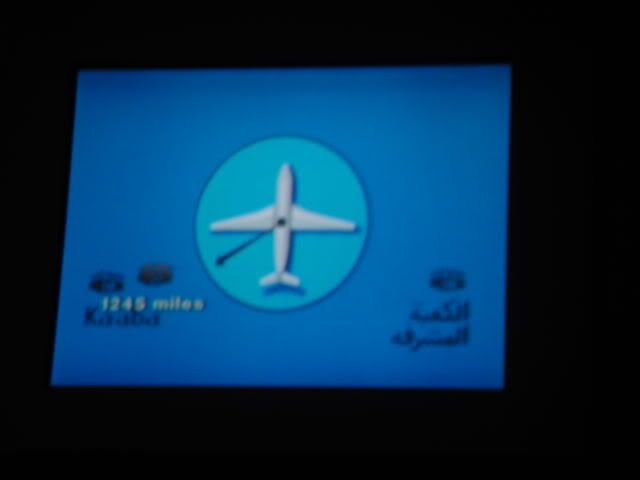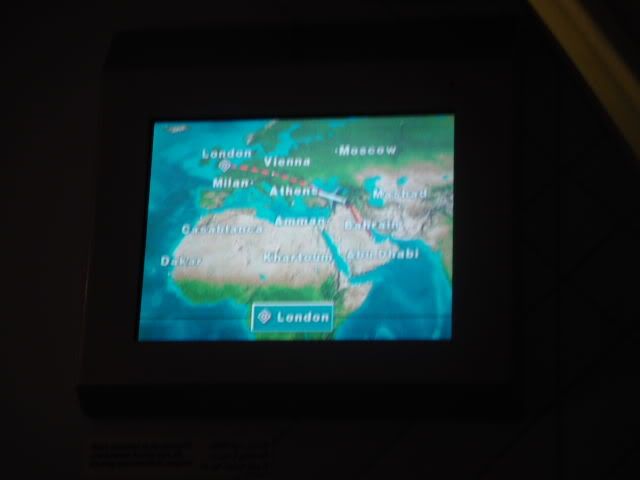 Did not see much of the crew at all until 1 hour out of London when afternoon tea was served. It consisted in a trolley service with a choice of salmon canapés, cheese buns, club sandwiches, fruit pastries and scones with tea or coffee. I had the salmon, club sandwiches and a scone (with a nice set of strawberry jam and clotted cream) which were fine and adequate.
Before landing I was handed out a questionnaire which I filled out trying not to be too harsh on the crew who were obviously operating within strict constraints from the airline. Their efficiency however was a big let down.
As expected we landed at Heathrow 30 minutes ahead of schedule. It was a long taxi to Terminal 4 followed by a long walk to immigration and baggage claim. Priority baggage handling was not obvious. One of my bags was among the first load, but the other in the second. In between the two loads there was a delay as one of the passengers had a backpack whose strap got caught in the mechanism and prevented the rest of the bags from being offloaded on the belt.
I was out of the Terminal after 9.15pm, with mixed feelings regarding the inconsistent service but out of Baghdad you're not spoilt with choice.
This one-way ticket BGW-BAH-LHR cost me around 3.800 USD so not exactly cheap BTW.
---
Last edited by hilltopper; Dec 26, 09 at

12:27 pm

Reason: typos
Dec 26, 09, 1:45 pm
FlyerTalk Evangelist
Join Date: Jul 2002
Location: Durham, NC (RDU/GSO/CLT)
Programs: AA EXP/1MM, DL PM, UA Plat, HH DIA, Hyatt Discoverist, IHG Spire/AMB, Marriott Titanium, Hertz PC
Posts: 29,850
Thanks for the report...I don't think I've read one originating in Baghdad before. Question, is photography prohibited there?
Dec 29, 09, 11:49 pm
Join Date: Mar 2007
Location: TSV, Australia
Posts: 2,363
Thanks for taking the time to write such an interesting trip report. I remember seeing an Iraqi air office in Cairo during the 'no fly zone' period and have always wanted to fly them, although from you're report I guess I'd be better off with somebody else.

That price is pretty steep. Any idea what economy goes for?