The Planespotter's PHOTO Thread...
May 16, 10, 10:50 pm
Join Date: Sep 2007
Location: IAD
Programs: UA 1K + 1MM; HHonors Gold; Marriott Plat
Posts: 732
May 23, 10, 11:00 am
Join Date: Feb 2009
Location: MSP
Programs: DL SkyMiles, UA Mileage Plus
Posts: 319
Jun 21, 10, 6:44 pm
FlyerTalk Evangelist
Join Date: Nov 2005
Location: Phoenix, AZ
Programs: AA Gold AAdvantage Elite, Rapids Reward
Posts: 37,227
US photos on the ramp in SJC
---
Here a pictures of my plane is flying back home to PHX and the aircraft is staying in SJC for 2.5 hours that I visits see my friends for 3 hours. The flight is very successful out of PHX-SJC-PHX during same-day trip. So here it is: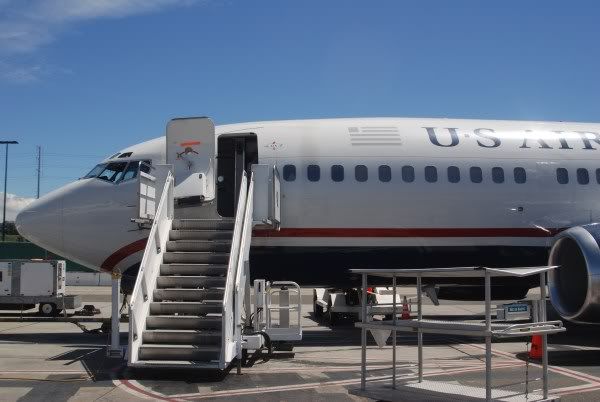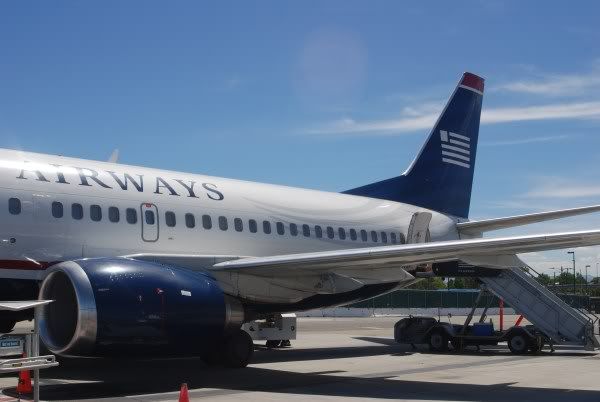 What are you think of my entire trip to SJC. I would likes to says thanks to US ground crew for offer me a great photos opportunity on the ramp before I get inside the aircraft. Terminal C does not have jetbridge in SJC. All airlines will have to be moved into terminal B end of June 30, 2010.
Jun 26, 10, 5:02 am
Join Date: Dec 2009
Posts: 35
Jun 29, 10, 3:58 am
FlyerTalk Evangelist
Join Date: Mar 2004
Location: SGF
Programs: AS, AA, UA, AGR (former 75K, GLD, 1K, and S+), now an Elite Peon
Posts: 22,987
A video of a Boeing Dreamlifter taking off from ANC a few mornings ago at 2:30am:
http://flyertalk.s3.amazonaws.com/vi...eamlifter.html
Yes, that's 720p out of my new iPhone 4*...
*That said, the quality is pretty dismal, given the low light levels and all that.