New SAA VIA lounge, JNB Domestic
Dec 5, 15, 6:53 am
Join Date: Dec 2007
Location: Johannesburg
Programs: SAA Voyager Plat, Diners Club Prive, Amex Plat, Avis Presidents Club
Posts: 422
New SAA VIA lounge, JNB Domestic
---
I recently had a quick trip down to Cape Town, and decided to go to the airport early to miss the Joburg morning traffic. This gave me enough time to properly explore and experience the new SAA 'VIA' Lounge. I was truly impressed with this new lounge; SAA have really set the bar high with their latest departure lounge.
I was warmly welcomed by Lebogang & Sizakale who pointed me in the direction of the platinum lounge upon my arrival, however I opted to try the 'regular' lounge first (open to SAA Business class guests, SAA Silver & Gold members, SAA Premium credit card holders, Star alliance Gold and Investec Private Bank Clients).
The lounge was particularly quiet for 6:30 am and I found a spot with a good view of the tarmac, although being East facing that part of the lounge was rather warm at that time of the morning.
I ordered a cappuccino which was served with biscuits, before going and having a look at the breakfast selection which comprised of cereals, pastries, breads, fruits, cheese, and cold cuts. There was also a warm selection with bacon, beans, mince, egg, tomato and mushrooms. To drink they also had a variety of juices, and a variety of sweets to tempt you early in the morning.
The lounge has seating for a lot of people and at best was 5% occupied during my weekday morning visit. It was a great place to be with every seat having power (local and international plugs and two USB charging sockets). Connecting travelers can take a shower in one of the shower rooms, which has fresh towels, soaps and shampoo. Each unit is quite spacious with a bench and its own toilet.
I then made my way to the platinum side, which offered identical food and beverages with the caveat being that the coffee was from an automatic machine and not a barista, the Turkish delight was also missing. The only thing I did like is user access to the fridges which means you can help yourself to drinks. The lounge is a lot smaller and is accessible only to SAA platinum (including Lifetime and Elect members) as well as Investec Enigma Cardholders.
The bathrooms are also a lot smaller (one male, one female and one shower), the ladies at the front desk told me that it is often busy, whilst this problem as a result of a lack of capacity seldom occurs in the 'regular' side of the lounge. They had come over for a chat having seen that I was taking a number of pictures, to make sure everything was in order and to ensure that they couldn't 'fix' anything for me.
It may not be the Frankfurt Lufthansa First Class terminal (the rolls Royce of lounges in my mind), but SAA has done a fantastic job here, not only in terms of the product but also the staff and service, every interaction I had with the team was pleasant, each going out of their way to say "good morning" and to check if I needed any assistance.
After two and a bit hours in the lounge I would say it is the best lounge at the domestic departures of JNB, coming a very close second to the Cycad Lounge in International Departures. I also learnt something new, I normally pop into the platinum side, because well, its supposed to be better, but after this photo mission, I will in future use the ordinary side of the lounge, despite 1300 passengers visiting a day, the lounge is huge and thus it feels and quiet and more relaxing.
The old standard was the Slow lounge, but these days it is overcrowded and now eclipsed by the VIA lounge. Also if you use FNB for Slow access then the access policy is complicated and illogical.
Some pictures I took with my phone: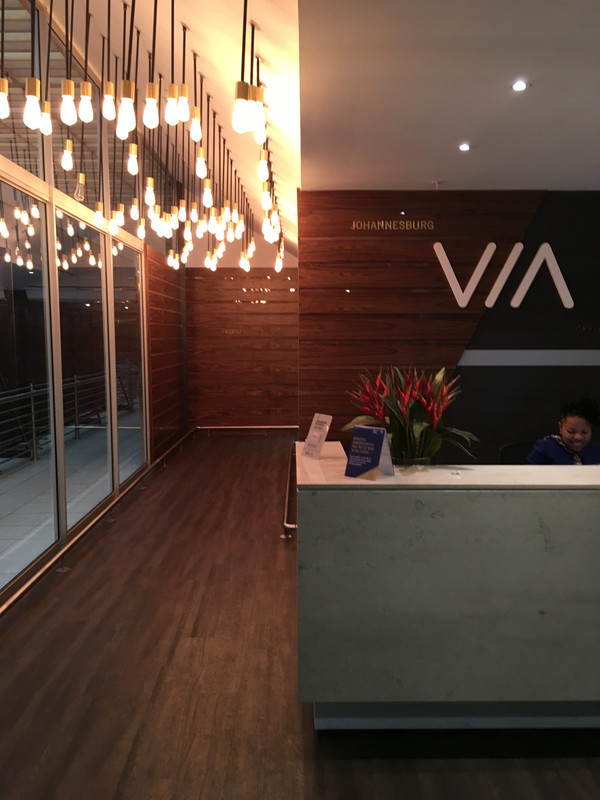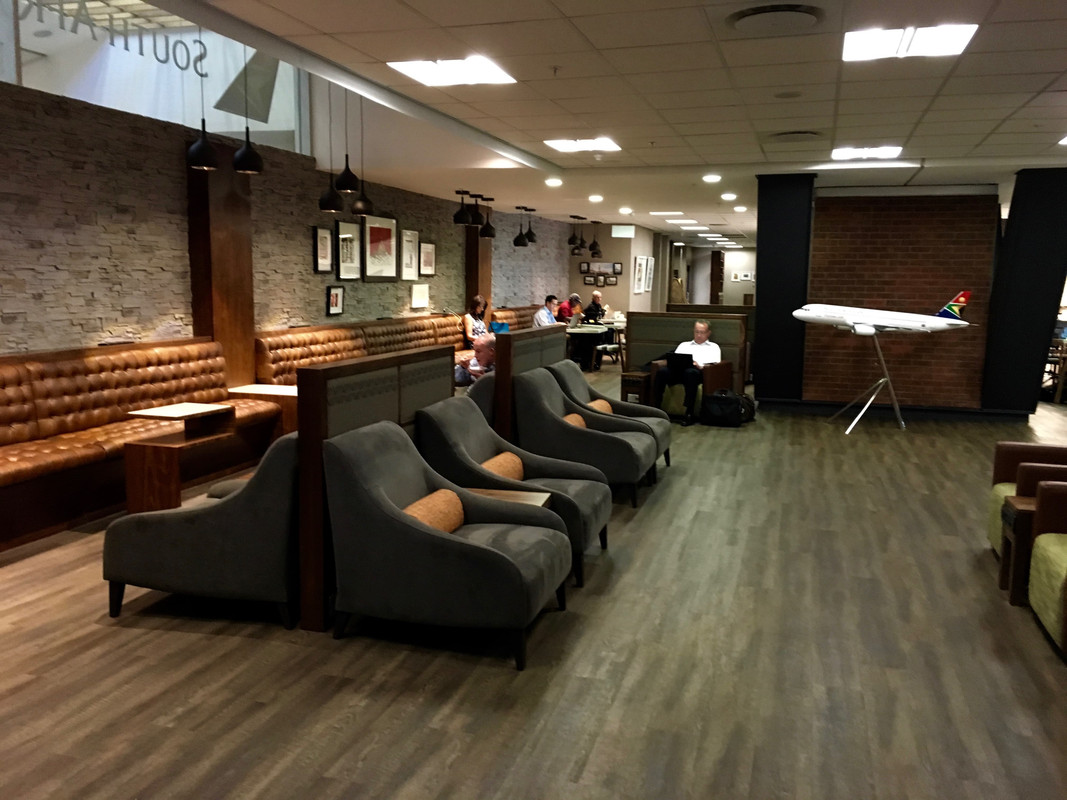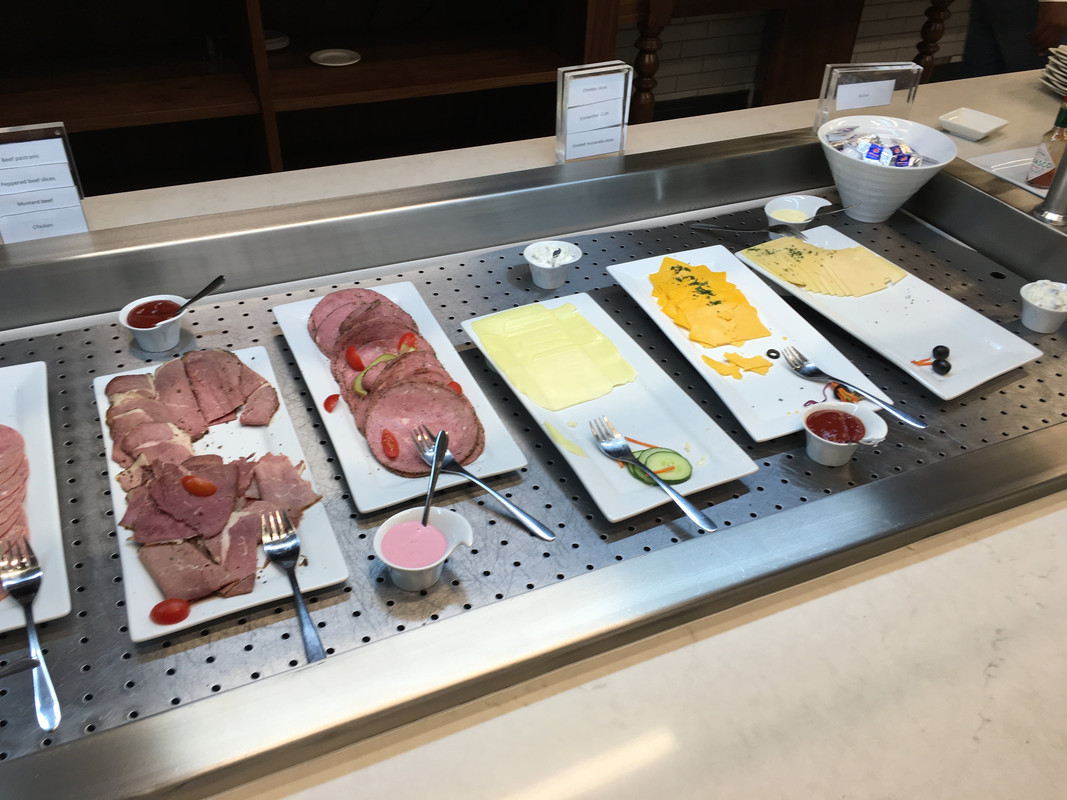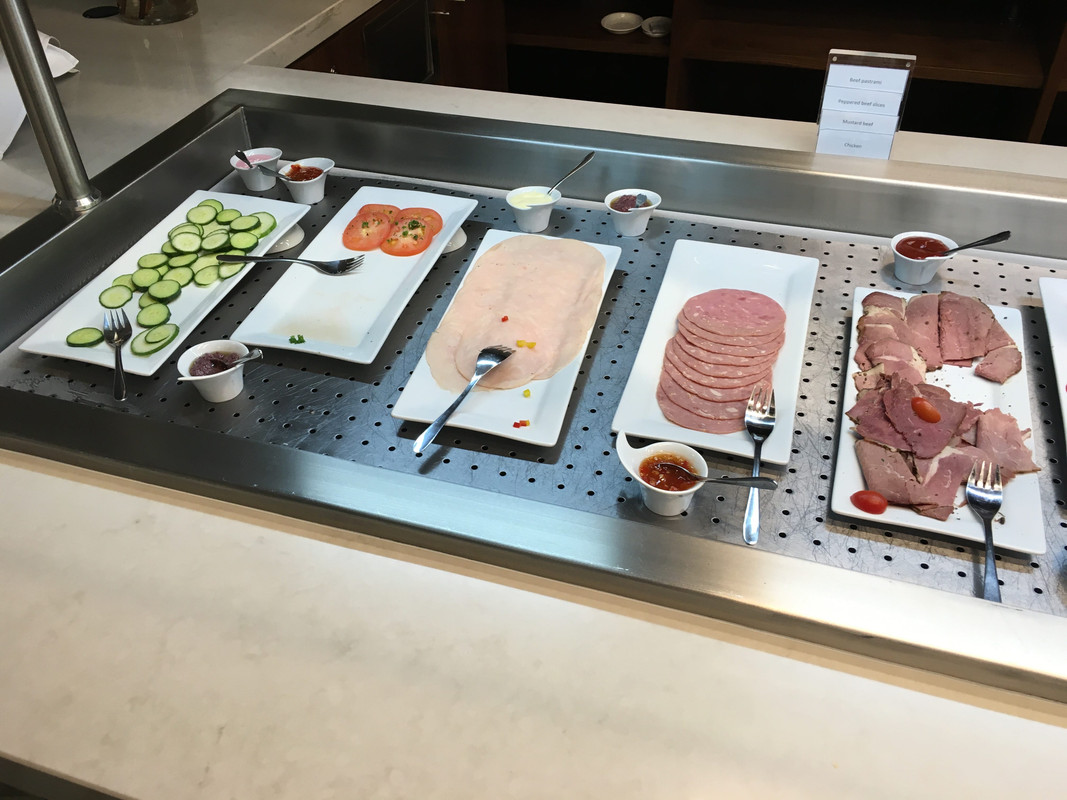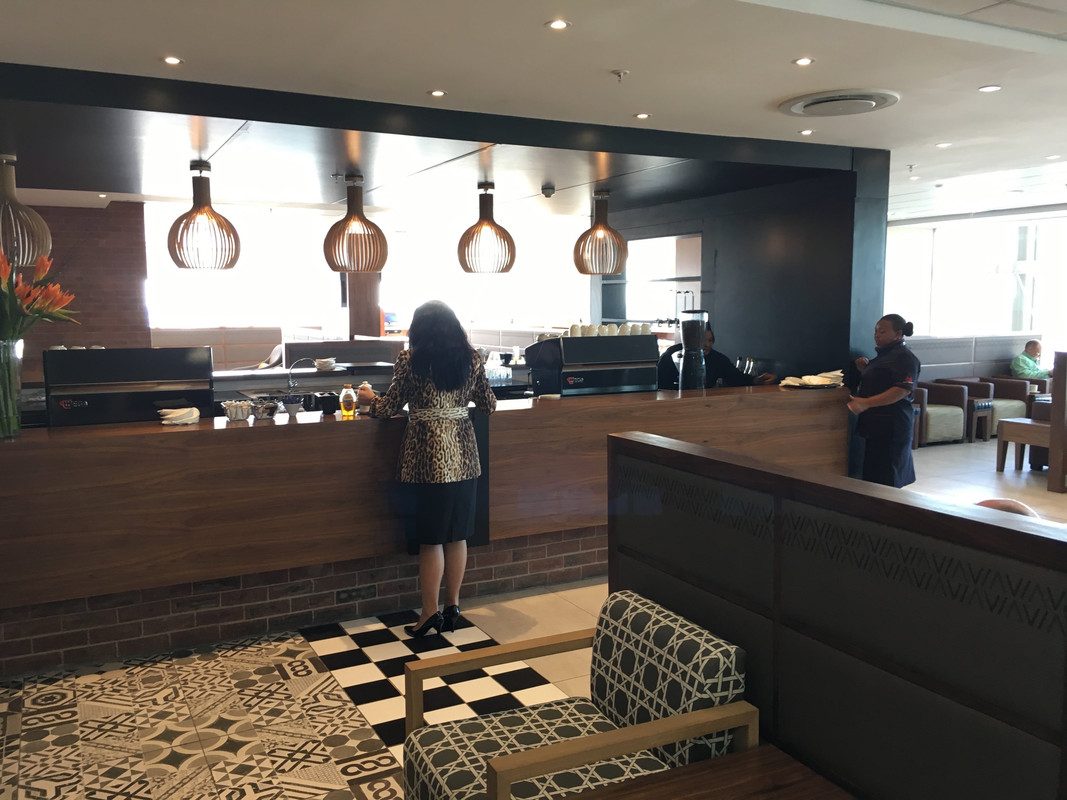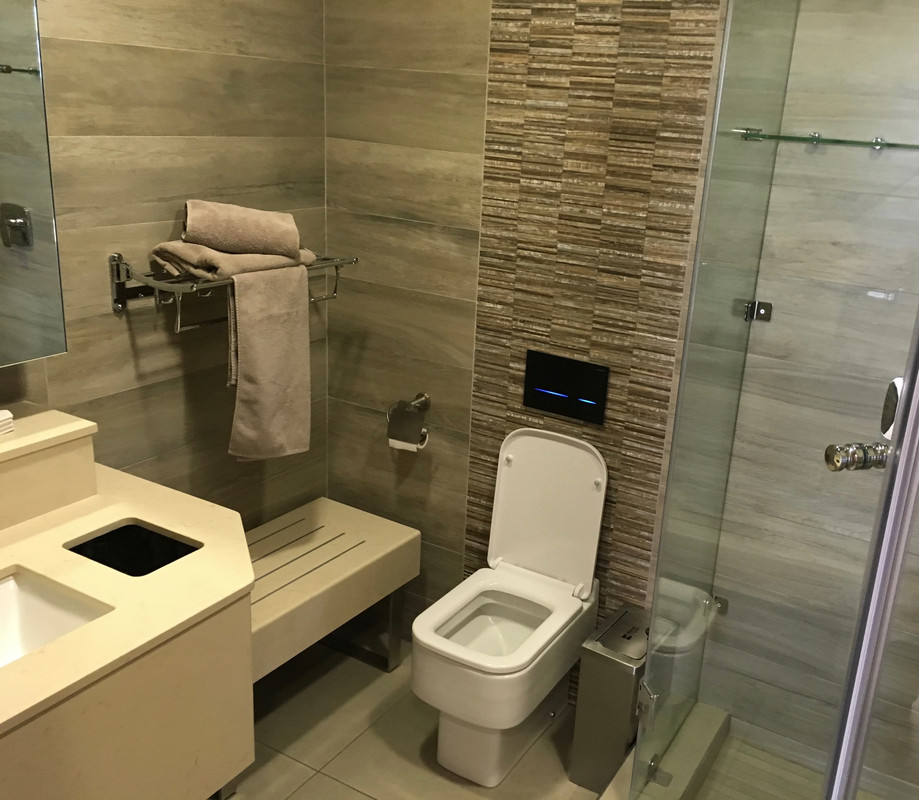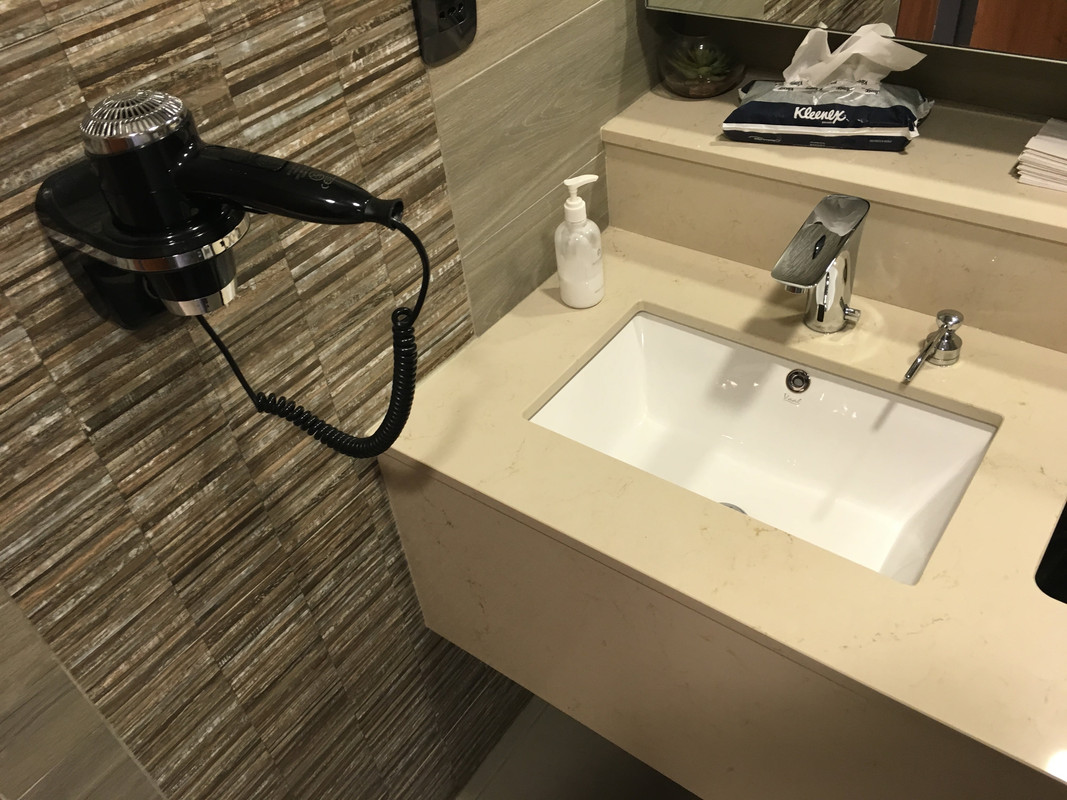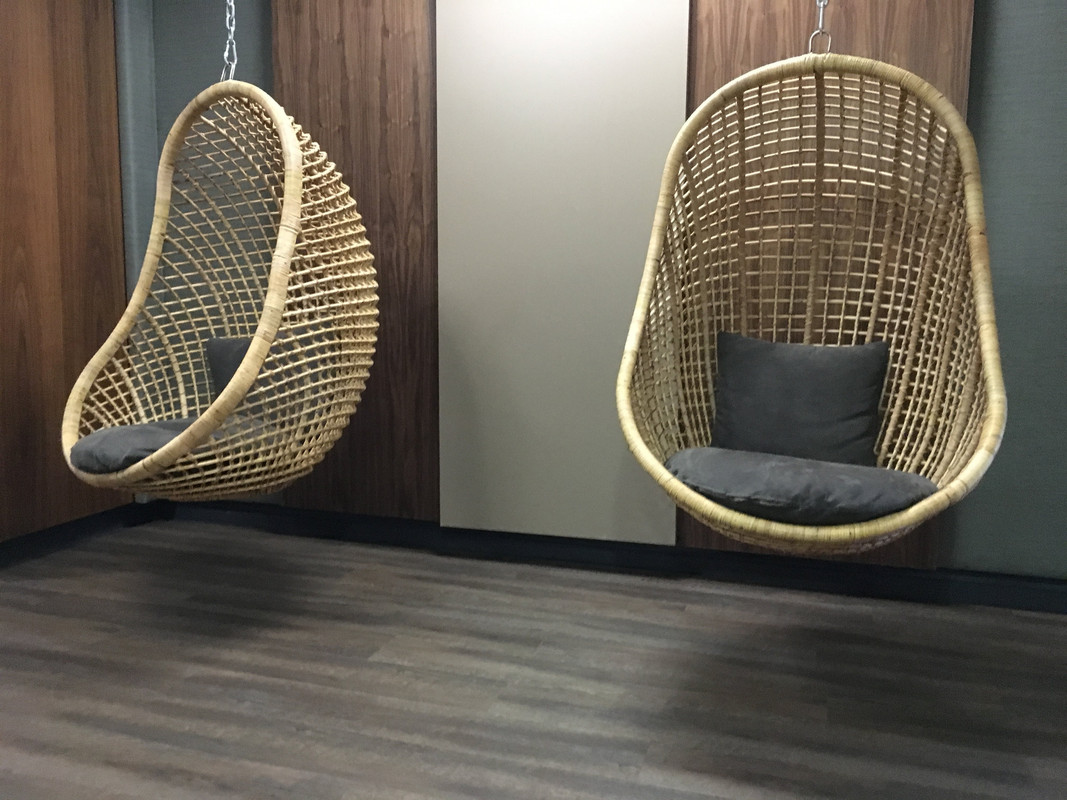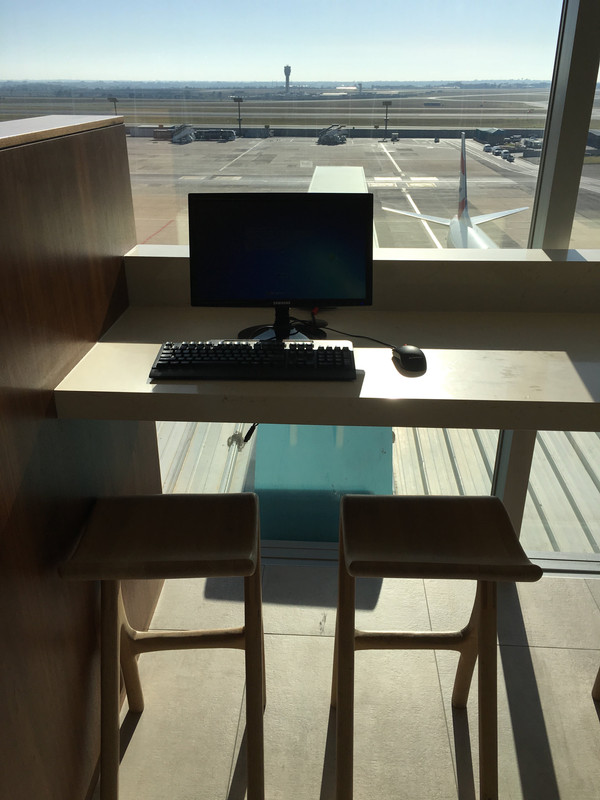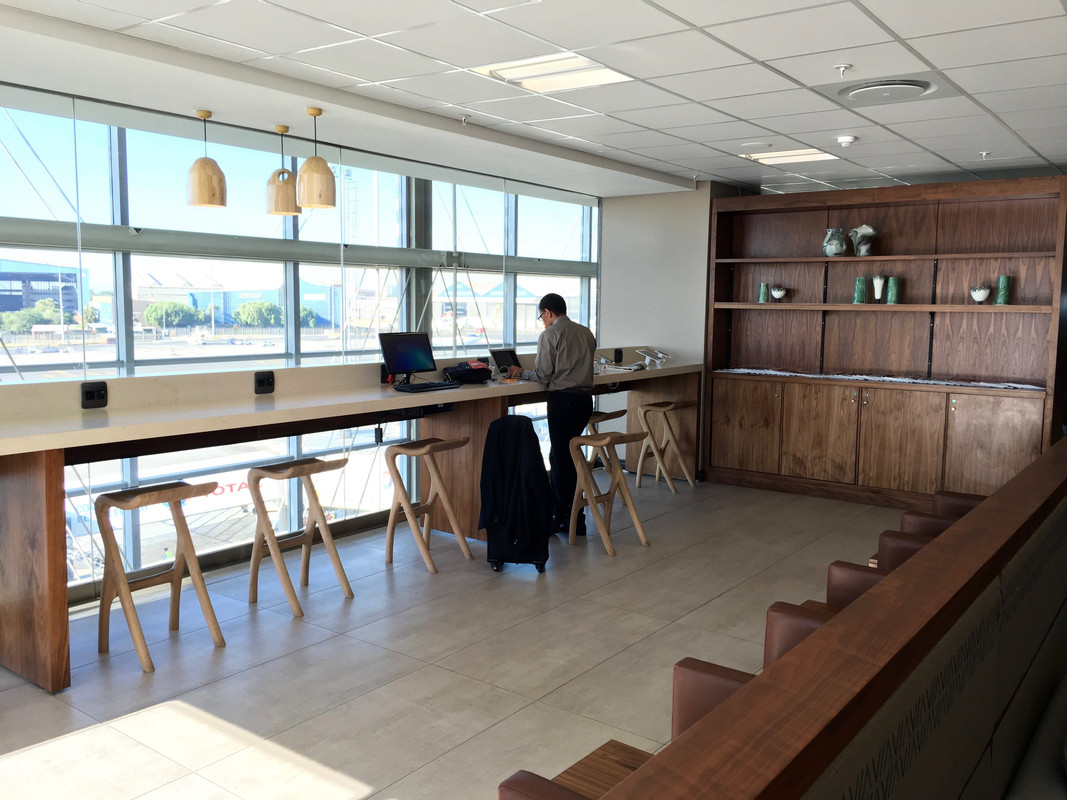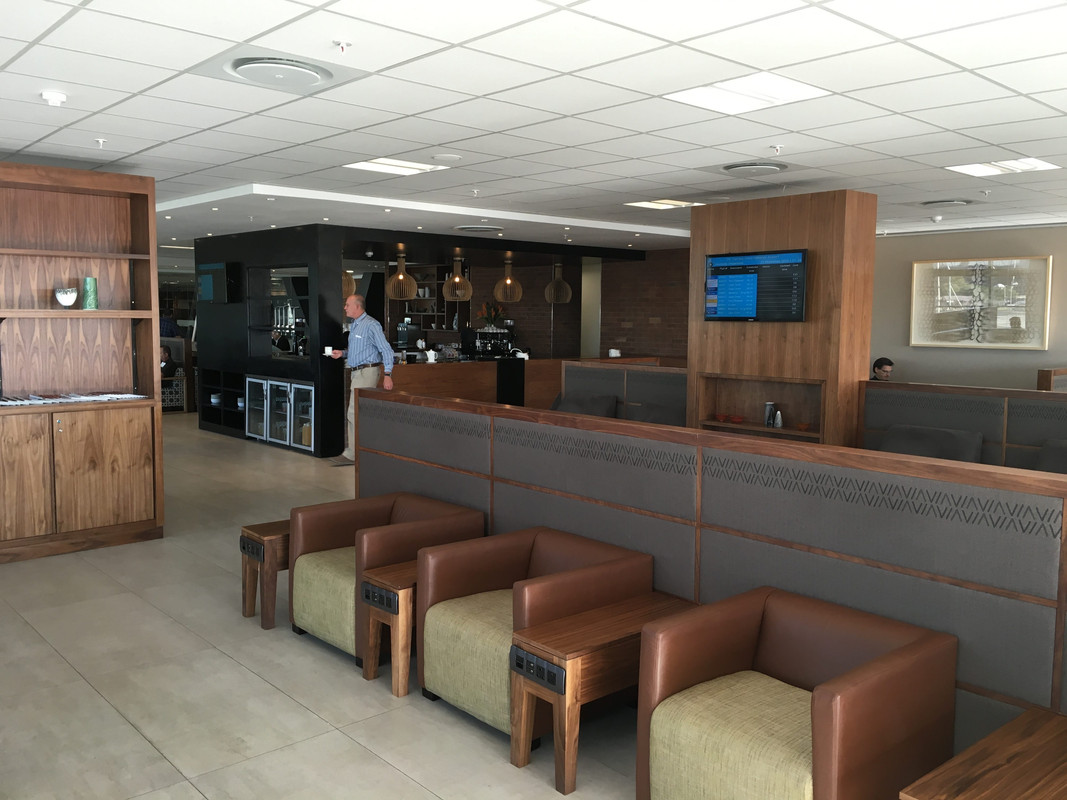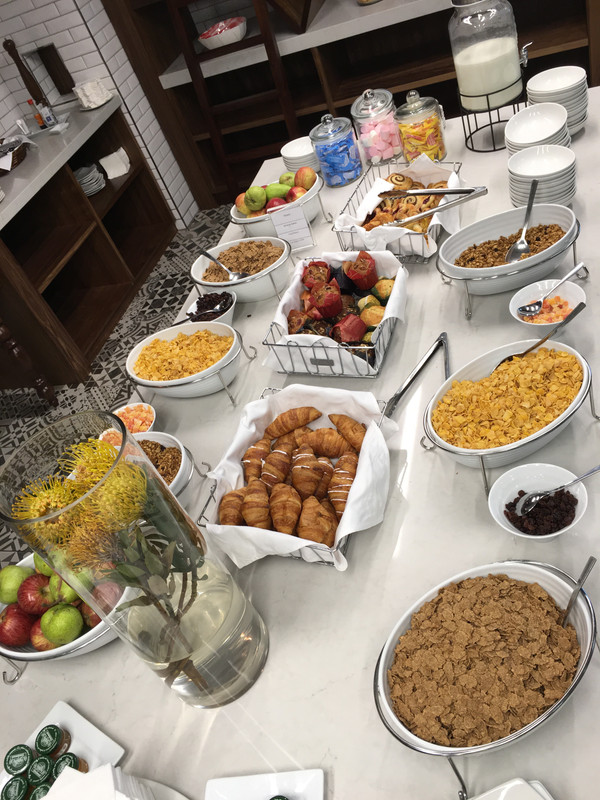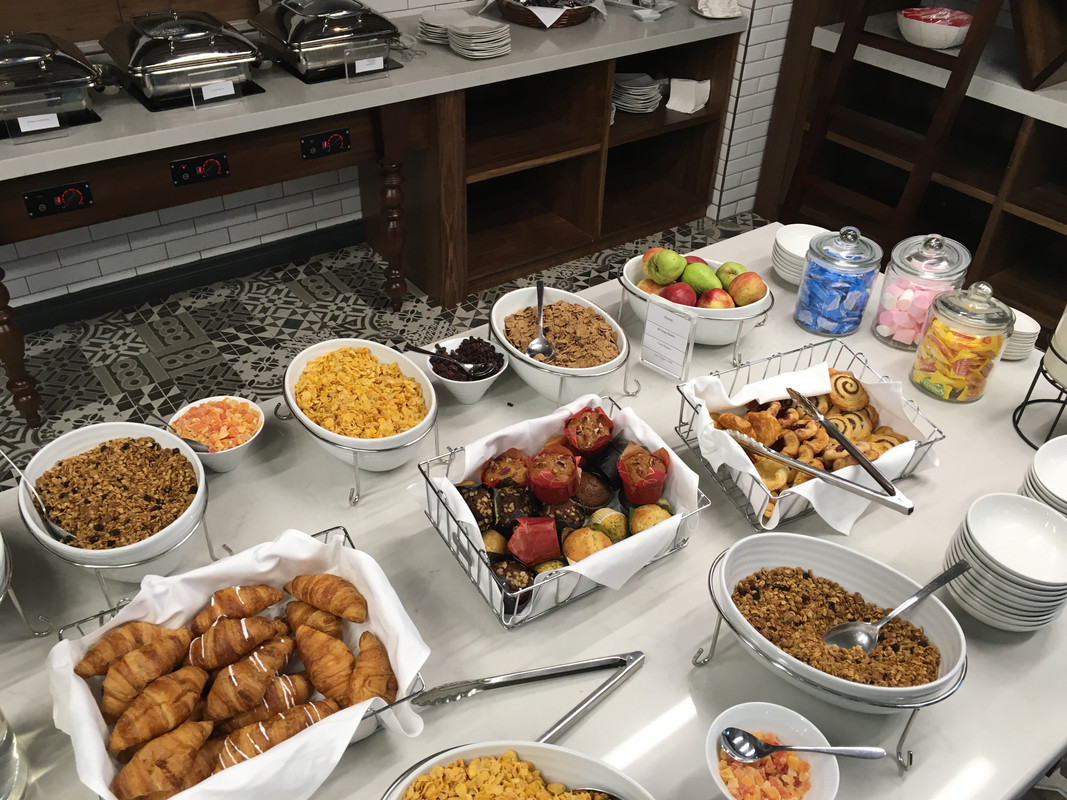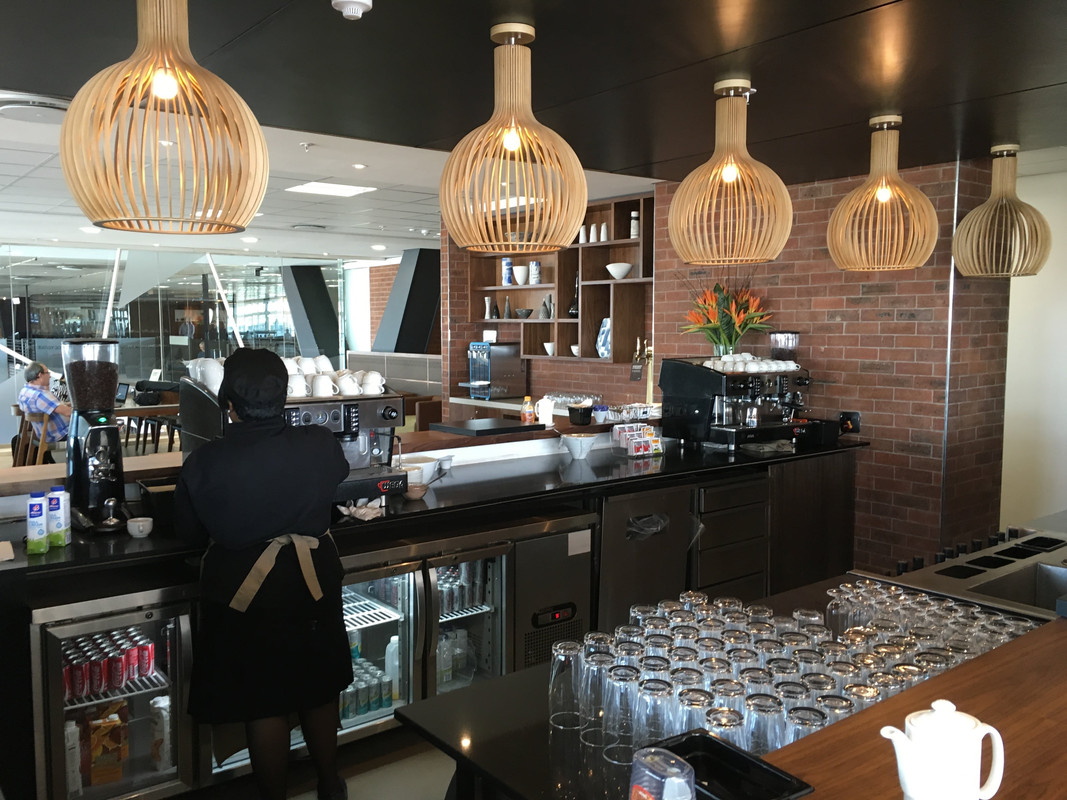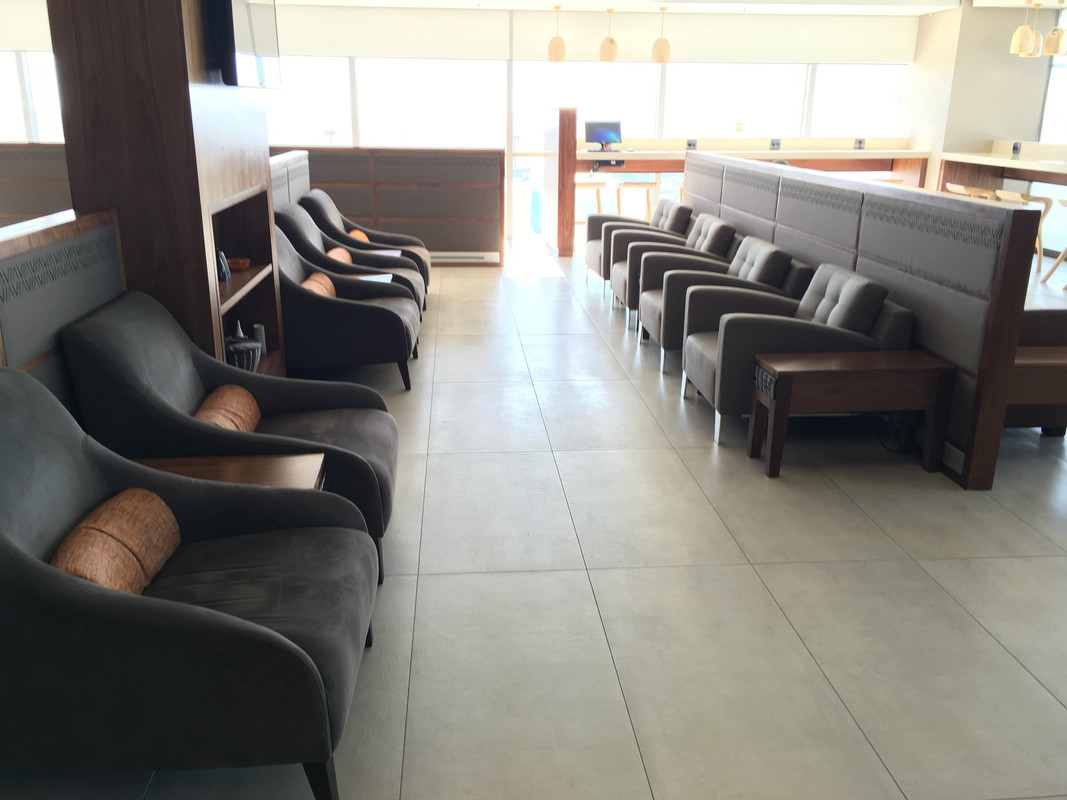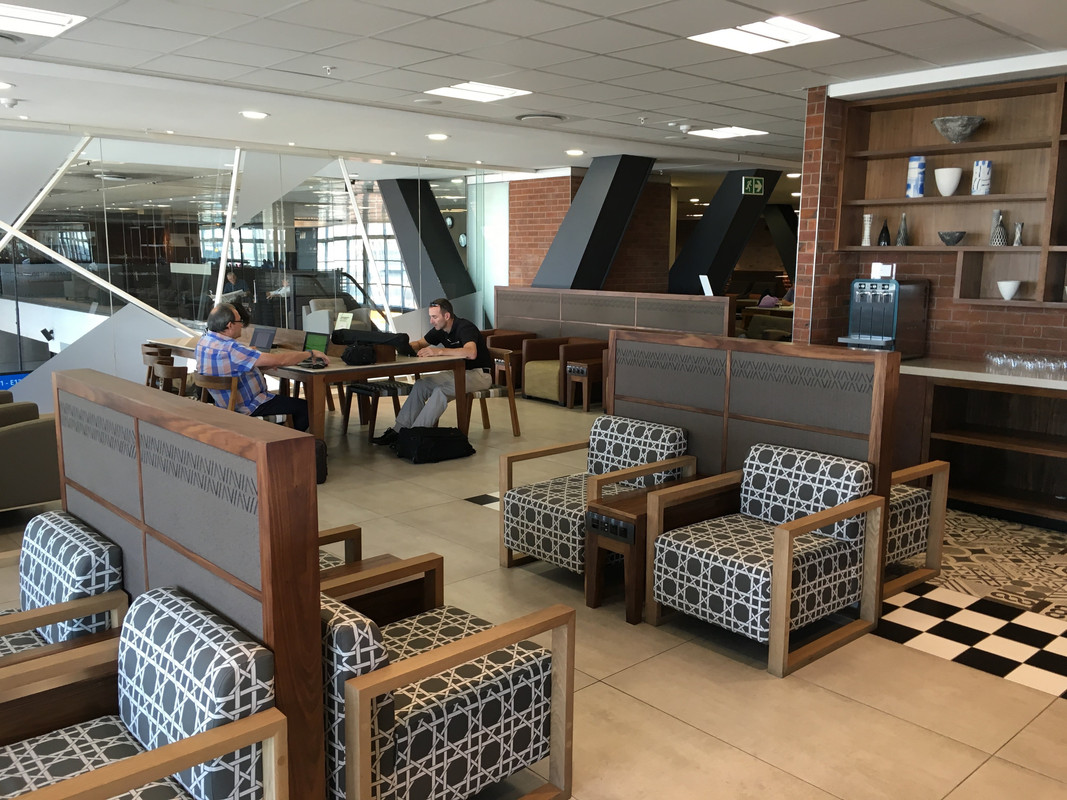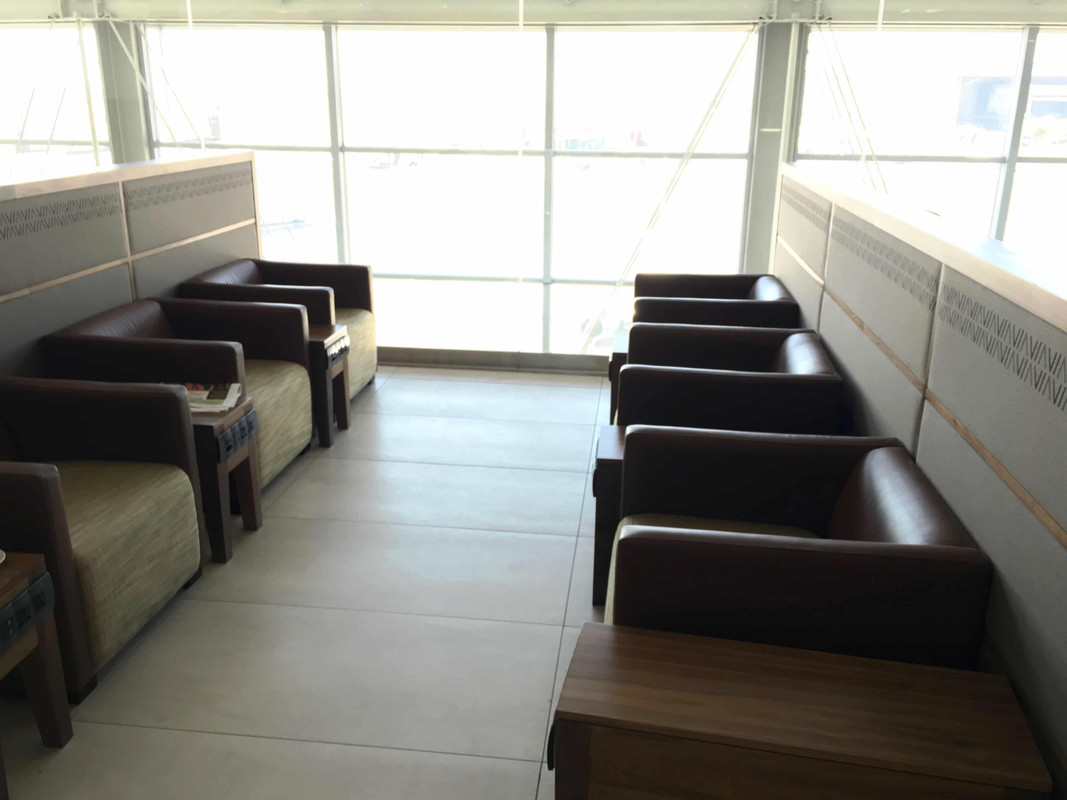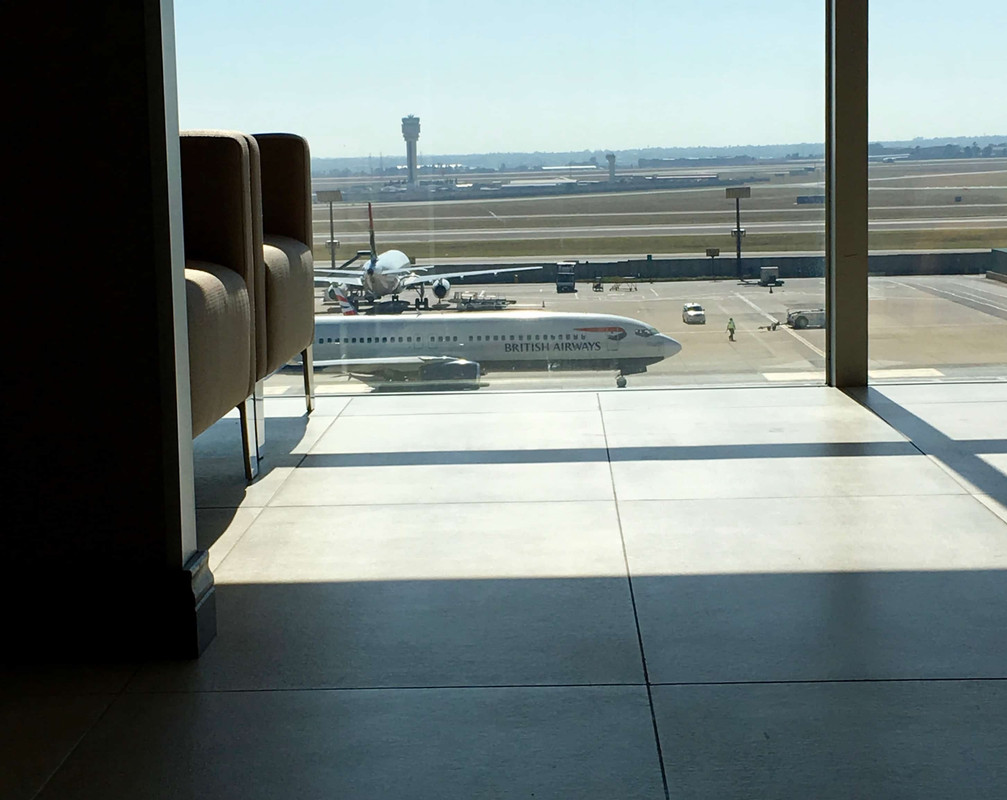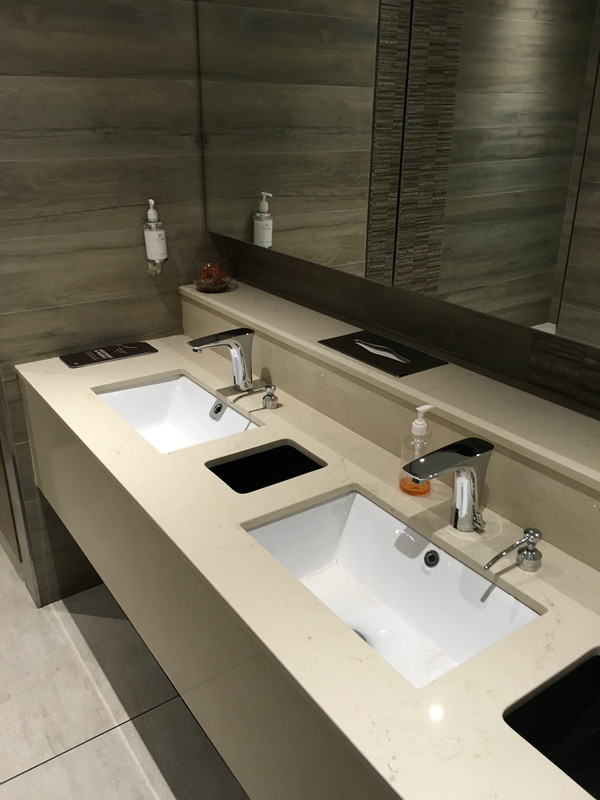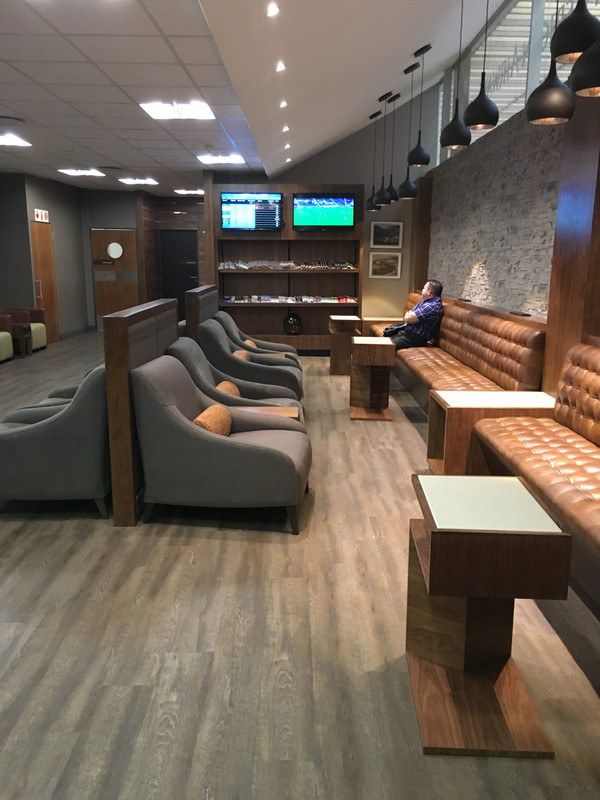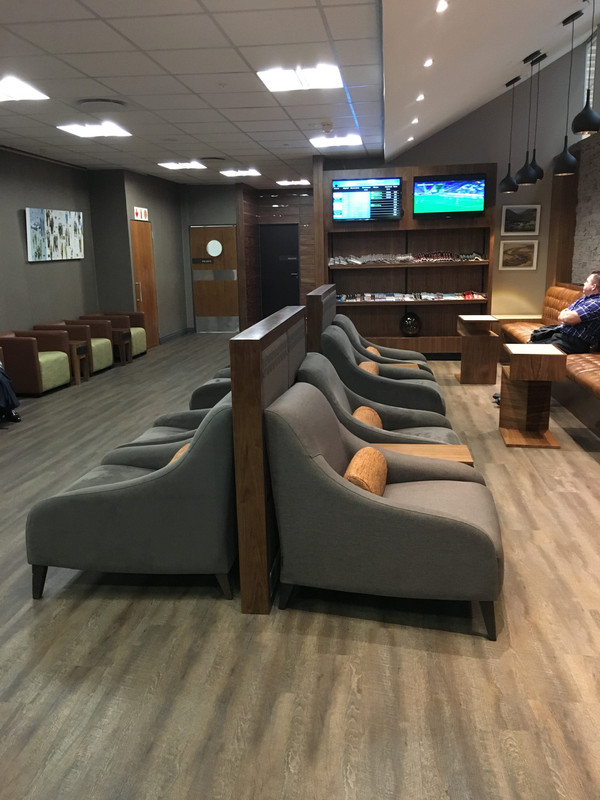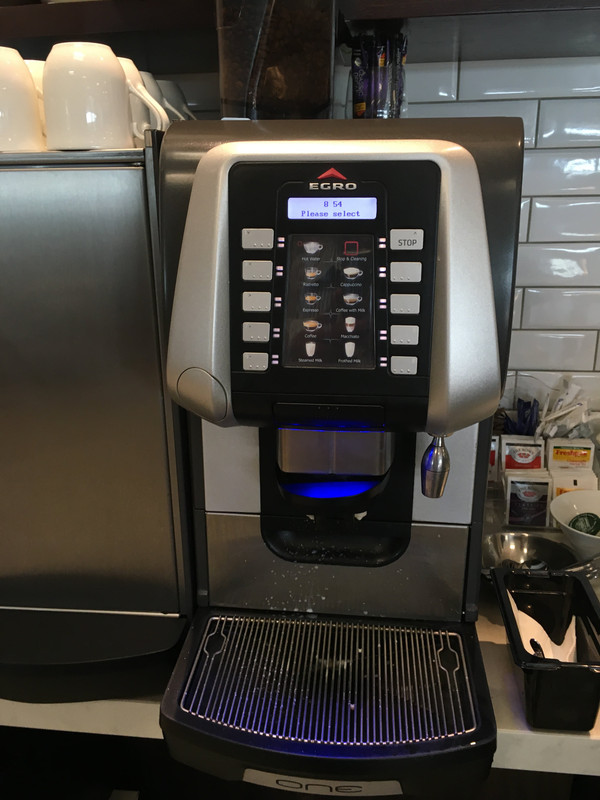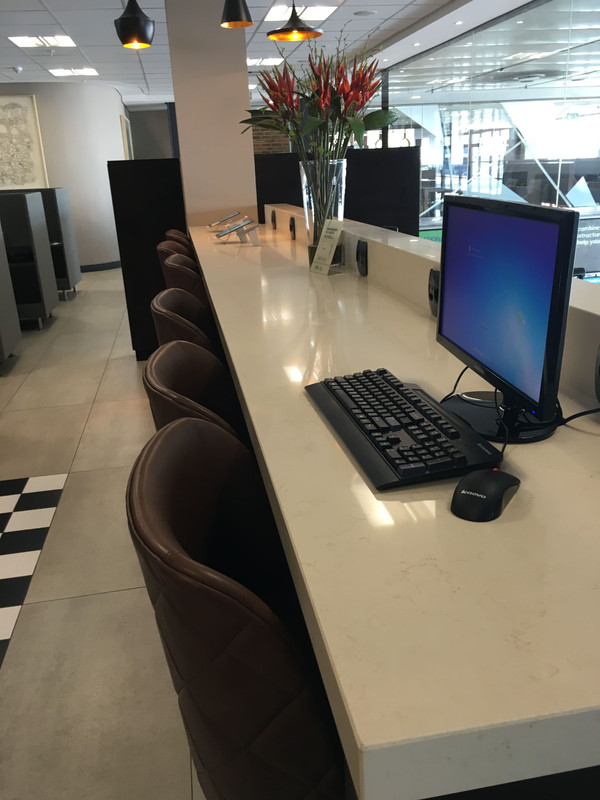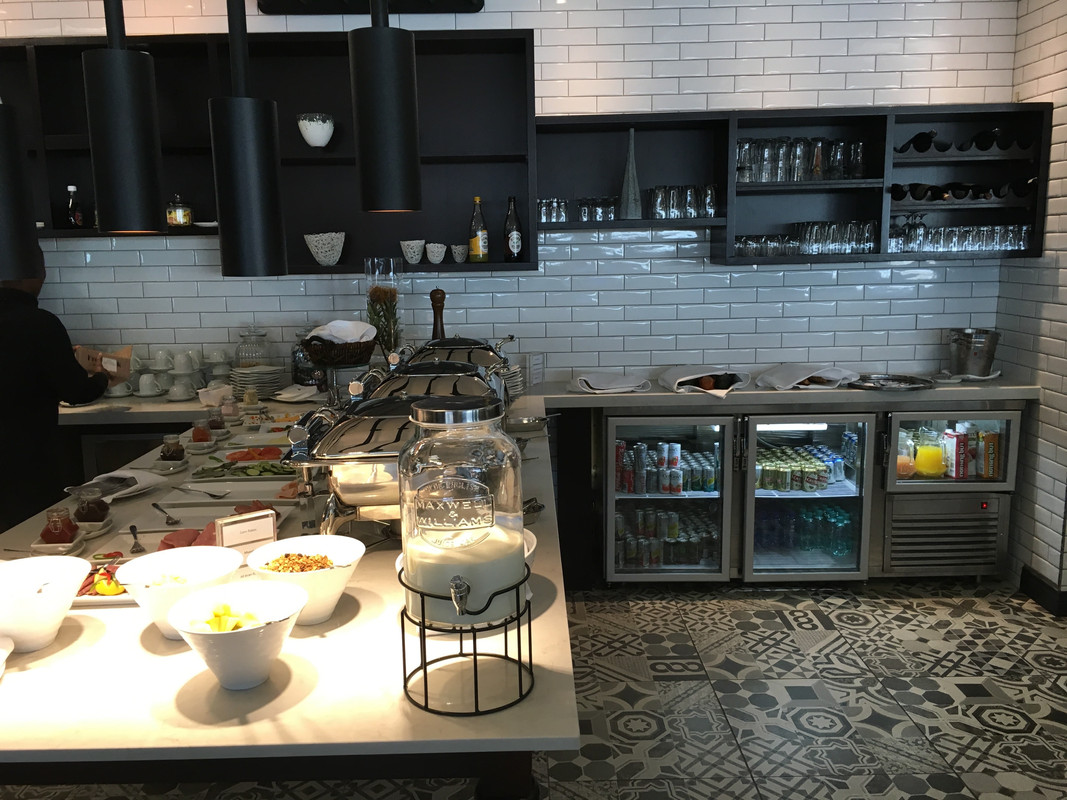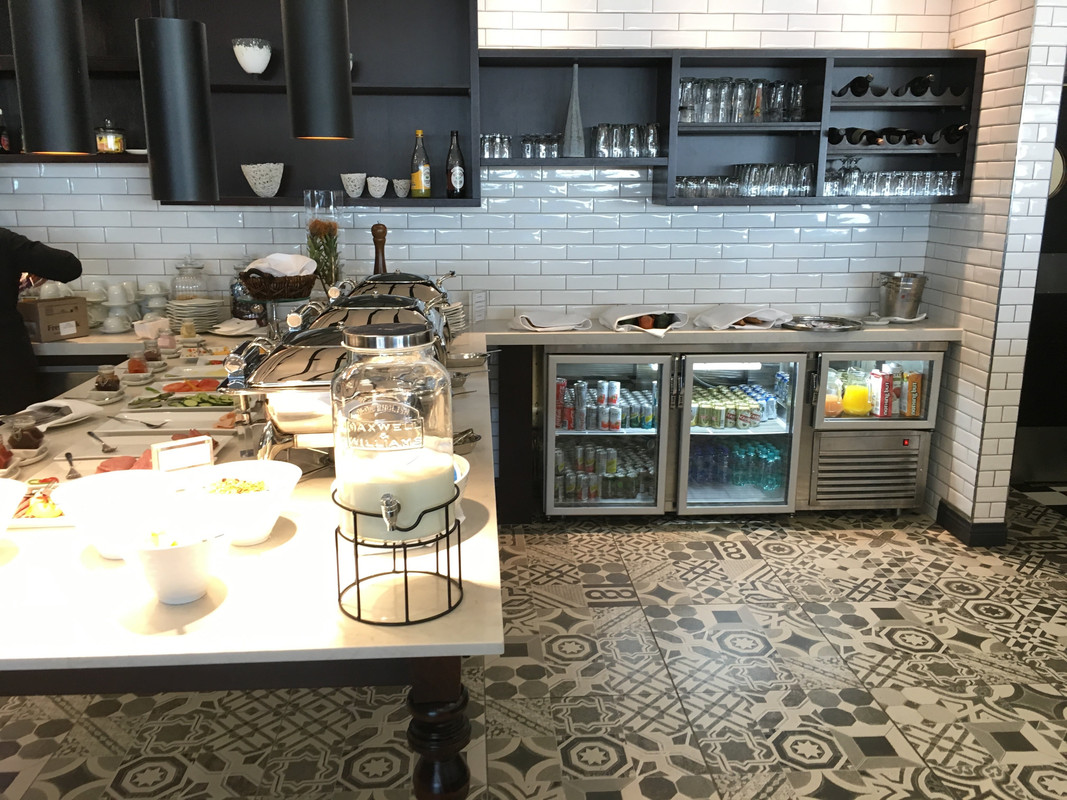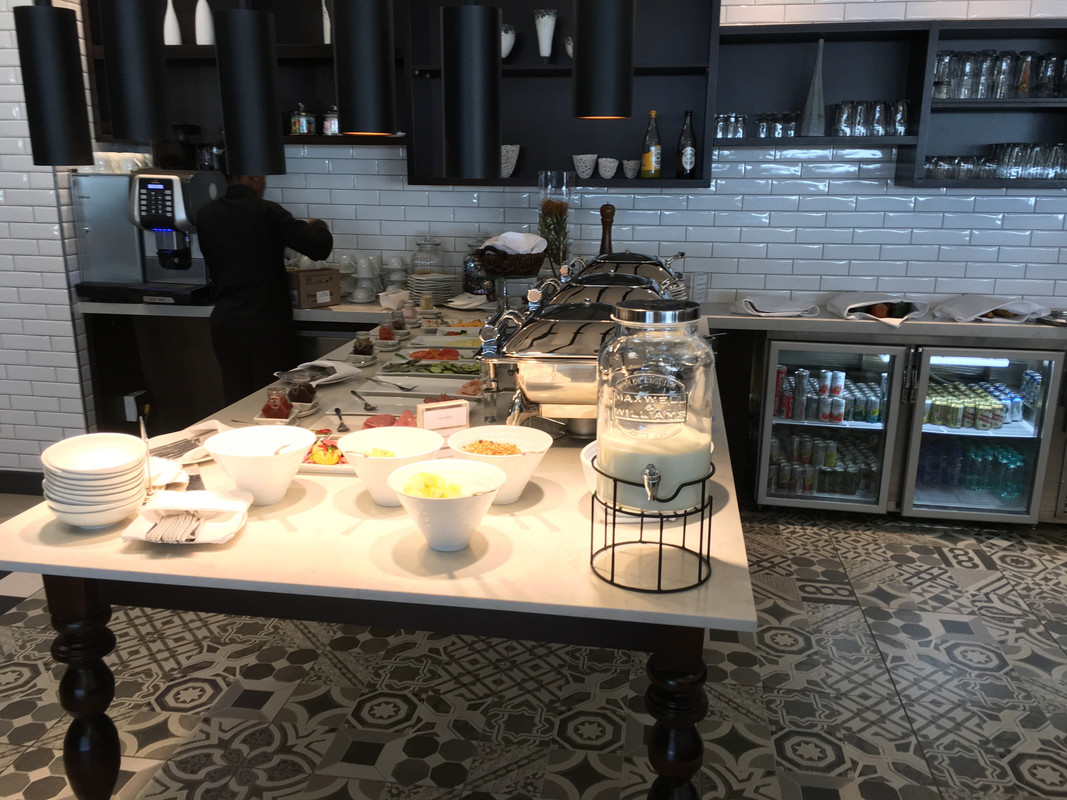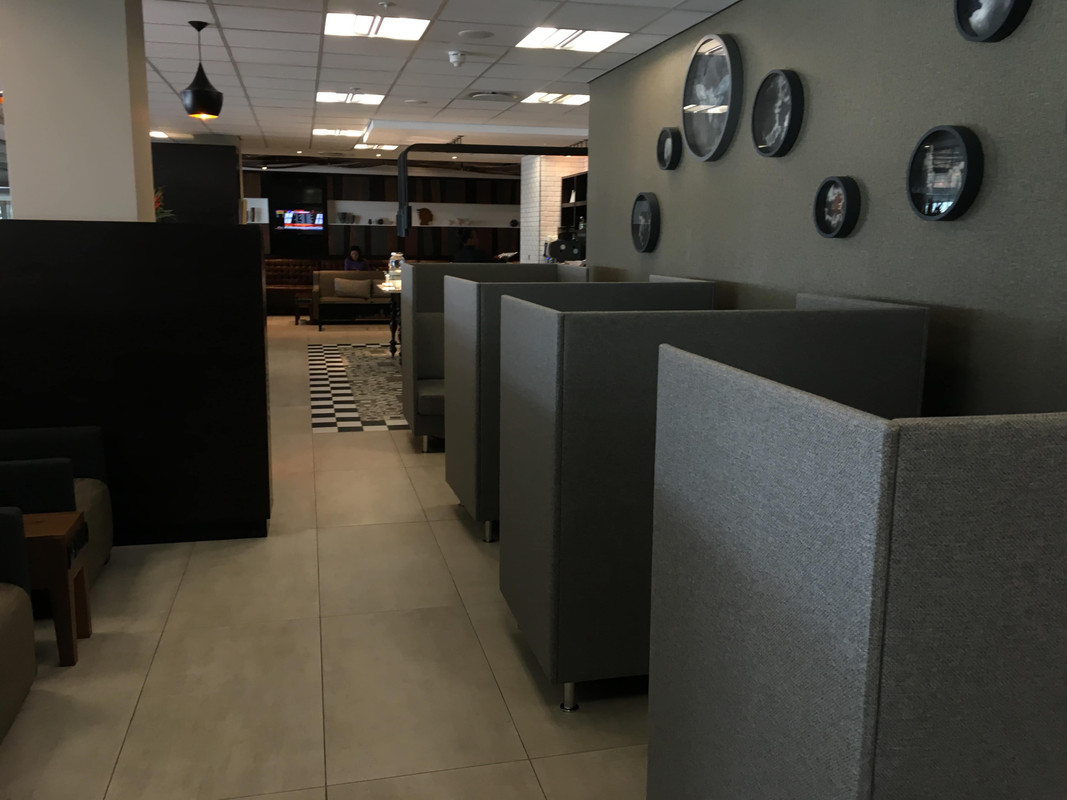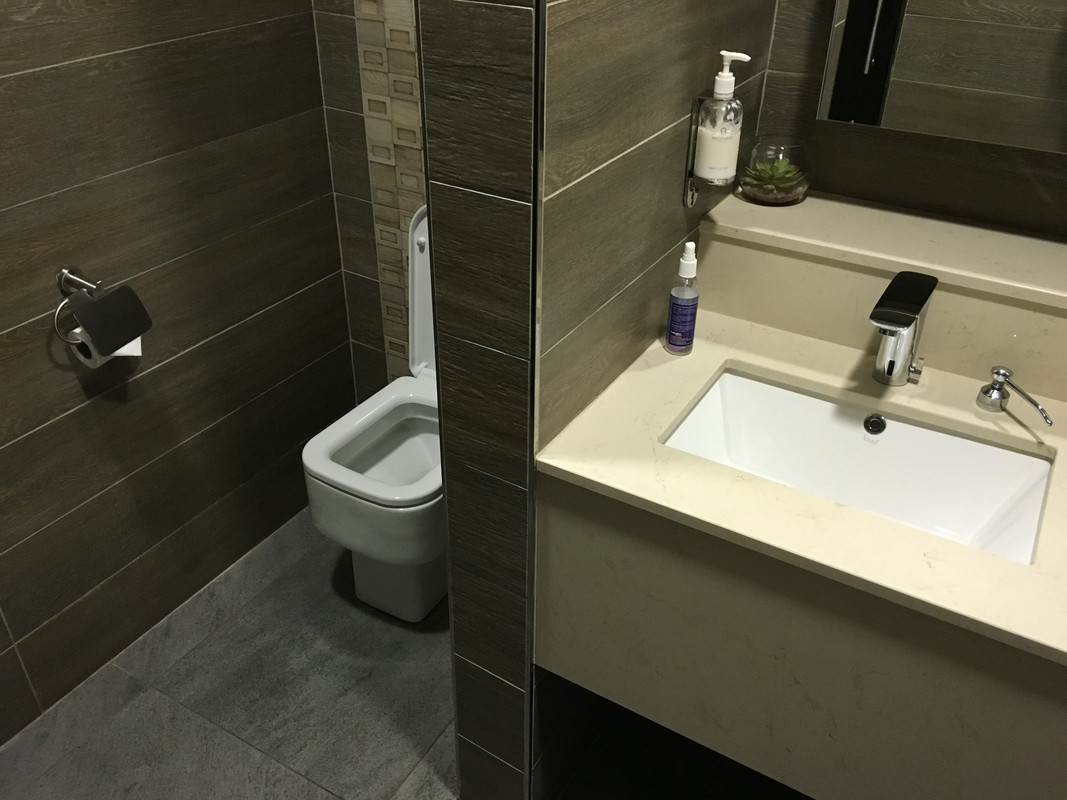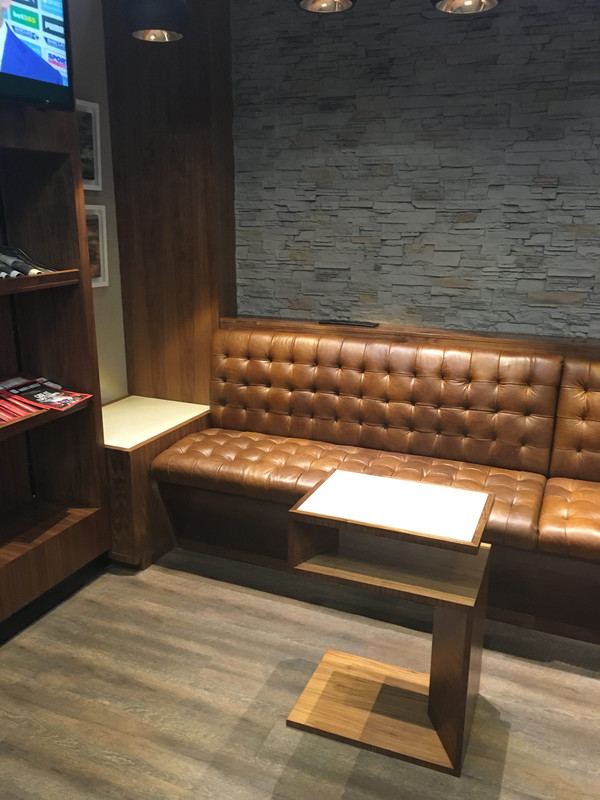 ---
Last edited by SAWorldVoyager; Dec 16, 15 at

9:36 pm
Dec 6, 15, 3:03 pm
Senior Moderator/Moderator: United MileagePlus
Join Date: Oct 2001
Location: San Francisco, CA
Programs: UA Plat/2MM [23-yr. 1K, now emeritus] WN-A List; MR LT Titanium; HY Whateverist.
Posts: 12,095
Please follow the thread as it moves to the SAA Voyager forum. Ocn Vw 1K, Sr. Moderator.
Dec 11, 15, 3:58 am
Join Date: May 2003
Location: Slightly to the left of center
Posts: 3,451
Thanks OP for this fantastic review. So glad to see them finish the lounge (the temporary pop up lounge they had was terrible). Despite SAA being deeply in the red and improperly managed, they have done well with the lounge.

Re: the FNB SLOW lounge access, I'm happy to comment. The new rules state one can only use the lounge 90 minutes prior to departure. The allowance of a guest varies depending on "peak times " and there are conditions as to whether your entry (as a FNB cardholder) will be charged full, discounted or complimentary.
Dec 22, 15, 3:14 pm
Join Date: Nov 2012
Location: YYC (ex-YYZ), Canada
Programs: AC*G-E50K (former AC*G-SE100K for 3 yrs)
Posts: 1,451
Just tried out the lounge

Not much different from the older lounge except new couches and different colour scheme

Good food choices - cold and hot food.

Definitely one of the top lounges for domestic flights. In AC domestic lounges - you would not find much hot food. In United domestic lounges, you have to pay for all alcohol.

But SAA could have saved the money and not spent it on the renovations.
Dec 23, 15, 11:11 am
Join Date: Jan 2009
Location: London & Sonoma CA
Programs: UA 1K MM, Hertz PC, BAEC Silver
Posts: 7,990
I'm flying soon via JNB to CPT as a *G in J on SAA. On their website it says I can use a Baobob lounge but does not mention a VIA lounge. Are they the same thing or, if not, which is better?
Dec 23, 15, 11:23 pm
Join Date: Dec 2007
Location: Johannesburg
Programs: SAA Voyager Plat, Diners Club Prive, Amex Plat, Avis Presidents Club
Posts: 422
Dec 24, 15, 3:19 am
Join Date: Jan 2009
Location: London & Sonoma CA
Programs: UA 1K MM, Hertz PC, BAEC Silver
Posts: 7,990