Email: "ONE TWO FREE preregistration is open now"
Jun 12, 19, 9:47 am - Wikipost
| | | |
| --- | --- | --- |
| Please read: This is a community-maintained wiki post containing the most important information from this thread. You may edit the Wiki once you have been on FT for 90 days and have made 90 posts. | | |
Jun 20, 19, 1:32 am
Join Date: Jun 2018
Location: San Jose, CA
Posts: 71


Thank you for previously participating in ONE TWO FREE®. Our next promotion starts this fall, and we want you to be among the first to know. Preregister for ONE TWO FREE 2019 now, and you'll be set to earn a Free Rental Day‡ with every two rentals when the promotion begins.* Stay tuned for details.

Don't wait! Preregistration ends on August 7, 2019.
Jun 20, 19, 3:00 pm
Join Date: Sep 2018
Posts: 131
Originally Posted by
flightrisk
Glad it worked out. Sounds like you had a great agent that made everything whole.

I also think National needs to fix their reservation software to allow/prevent reservations based on their rules. By the way, I can't see their FAQ any more, but the Terms & Conditions seems to suggest our interpretation. I read "rent a Compact through Fullsize car starting August 23, 2018, through June 13, 2019 " as allowing rentals that start 8/23 through rentals that start 6/13.

It's not clearly specified if multiple coupons can be used which is probably why they were only willing to credit one free day.

(Quoting the whole section for posterity although only the first paragraph is relevant. All bolding is theirs.)
The FAQ page confirms you can use up to three coupons in one reservation. It's still available via cache if you search on Google.
Will the coupon be the same as a regular Emerald Club® coupon?
The ONE TWO FREE® promotion coupons can be redeemed in the same way as the coupons associated with your Emerald Club account. You will simply apply the coupon code to an upcoming rental to redeem your Free Rental Day. Coupons associated with the ONE TWO FREE promotion will expire at 11:59 p.m. on June 13, 2019.
How many Free Rental Day‡ coupons can I use at once?
No more than three Free Rental Days may be redeemed toward one rental of three or more days. Unfortunately, we cannot combine this offer with any other discount and cannot apply the offer to a previous or existing reservation.
Jun 20, 19, 4:37 pm
Join Date: Mar 2001
Location: DFW/PHL
Programs: US CP, UA *G; SPG Plat, Hilton Gold; Natl Exec, Hertz PC
Posts: 528
Jun 22, 19, 6:10 pm
Join Date: Feb 2016
Location: EZE
Programs: UA Gold,Delta Silver Bonvoy Ambassador Elite, HH Diamond, EENational, Hyatt Explorist
Posts: 389
Jun 27, 19, 5:00 pm
Join Date: Apr 2019
Programs: Hilton Diamond, Marriott Titanium, Amex Plat, National Elite
Posts: 71
is this targeted?

I have nothing.
Jun 27, 19, 8:03 pm
Join Date: Mar 2012
Location: PHL
Programs: AA ExP, Marriott Amb, National EAEE, Hilton Diamond, SPG Plat, US CP (RIP)
Posts: 1,744
Check your Emerald Club newsletter. I didn't get a separate email as I have in past years but then my rentals are way down compared to past years.
Jun 28, 19, 6:08 am
Join Date: Apr 2019
Programs: Hilton Diamond, Marriott Titanium, Amex Plat, National Elite
Posts: 71
Never-mind. Apparently, I need to catch up on my email.
Jun 28, 19, 6:33 am
Join Date: Nov 2010
Posts: 1,137
Jun 28, 19, 2:44 pm
Join Date: Oct 2016
Posts: 920
Jun 29, 19, 6:50 am
Join Date: Nov 2010
Posts: 1,137
that's all there was June 26:Additional drivers welcome.
Here's another benefit that comes with being an Emerald Club member. Family members and business associates can do the driving at no additional cost.
LEARN MORE

Take $20 off the base rate on a weekly rental in the U.S. or Canada through
July 31, 2019.
Terms apply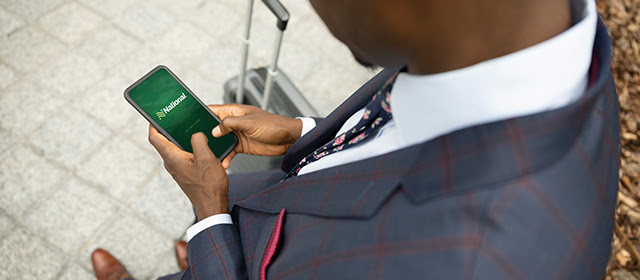 Take control on the go.
Download the National Car Rental® app. It's the easiest way to book or extend a rental, track your progress to the next tier, get real-time trip details with Rental TrackerSM, and more.


Escape to Latin America or the Caribbean and save at participating locations through July 31, 2019.
Terms apply
Get the ultimate upgrade: Premier Selection.
Treat yourself to an ultra-prestige or performance vehicle from Premier Selection, a special section of the rental lot at select locations in the U.S. and Canada. It's easy: Reserve like always and upgrade when you arrive. The applicable upgrade fee is clearly displayed on each vehicle, and all you have to do is get in and enjoy the ride.
RESERVE NOW
3 Choice Spots to Visit in Portland on Your Next Business Trip
From delicious doughnuts to wondrous waterfalls, experience Portland, Oregon, like a local on your next business trip with these insider tips.
LEARN MORE
The Emerald Aisle is yours with a Midsize rental.
When renting in the U.S. and Canada, be sure to always reserve at the Midsize rate. That's the only way to bypass the counter and choose any car you want on the Emerald Aisle®. If you reserve a Compact or any other class vehicle, only cars in the reserved car class area are available to you, and you'll be charged for the car class you choose.
RESERVE NOW

Take control around the globe.
National Car Rental® has more than 1,500 locations across the United States, Canada, Europe, Latin America, the Caribbean, Asia-Pacific, Africa and Australia.
FIND A LOCATION
Jun 29, 19, 11:38 pm
Join Date: Oct 2016
Posts: 920
It must be targeted. I'm sure they'll send a general link out between now and the end of August.
Posting Rules
You may not post new threads
You may not post replies
You may not post attachments
You may not edit your posts
---
HTML code is Off
---