Four Points by Sheraton Sydney, Central Park - Australia [Master Thread]
Aug 9, 18, 10:54 am
A FlyerTalk Posting Legend
Join Date: Aug 2002
Programs: UALifetimePremierGold, Marriott LifetimeTitanium
Posts: 68,532
Four Points by Sheraton Sydney, Central Park - Australia [Master Thread]
---
Marriott press release today:
Four Points By Sheraton Sydney, Central Park Opens, Delivering Timeless Style And Comfort For Business And Leisure Travellers | Marriott News Center
Excerpt:
"Travelers and staycationing Sydney-siders will soon be able to immerse themselves in Sydney's burgeoning Central Park Precinct, with the opening of the Four Points by Sheraton Sydney, Central Park. Strategically located in Chippendale, the hotel sits in the heart of Sydney's creative scene and playground of local haunts from artisan cafes and galleries to hidden bars.
The downtown Sydney hotel consists of 297 stylishly appointed guestrooms, including two luxury suites; an al fresco bar; modern restaurant; over 553 square metres of function space, consisting of flexible rooms and an elevated outdoor terrace; a fitness centre; and convenient parking facilities. Hotel guests and Sydney locals will enjoy contemporary cuisine at Central Quarter restaurant, with direct access off Broadway, outdoor dining and an open kitchen. Also at street level, Malt Bar will offer a relaxed venue to enjoy a local Best Brew from a selection of craft beers, spirits and wines, paying homage to the nearby heritage listed Kent Brewery.
The multi-award winning Central Park Precinct is Sydney's new must-visit destination, born from a global collaboration of architects and artists. The downtown urban village is one of the best-connected locations in Sydney, with easy access by foot, train, bus or car. Situated in the Eastern Tower on the corner of Abercrombie and Broadway, Four Points by Sheraton Sydney, Central Park is the latest addition to the multi-stage AUD 2 billion Central Park Development."
Hotel website. Cat 4.
https://www.starwoodhotels.com/prefe...ropertyID=4565
Cheers.
Aug 10, 18, 3:48 am
Join Date: Apr 2005
Location: NY and SF
Programs: AA CK, AA LT PLT, Marriott LTT, UA Silver
Posts: 193
I'm staying there next week for four nights. Will report back with photos and a mini trip report. Will be interesting to see how they treat an LT Platinum. Perhaps an upgrade into one of their "two suites" ?

I stayed at the Four Points Darling Harbor many times and disliked it. I found it to be dated and tired.

The old Four Points is now a Hyatt Regency and apparently rennovated. The Wandering Aramean blogger (@sbm12;) did a review in June that wasn't positive and tells me it hasn't changed much. Shame because that location is perfect for my office in Sydney.
Aug 11, 18, 8:44 pm
Join Date: Oct 2012
Posts: 116
Stayed on opening night Friday 10th of August.
Platinum received 2 drink certificates; upgrade to the Studio Suite (they actually have about 40 of these and apparently 2 'mega-suites' which I don't see as bookable). The upgrade did not appear in my account so not sure if they did it when I arrived? I booked the inclusive of breakfast rate promotion so didn't have to deal with using Platinum Amenity for Breakfast.
Typical Four Points (though as brand new everything squeaky clean) ..lots of grey and taupe. The food in the restaurant was very high quality (naturally they were a little slow and scattered) and has a salad bar (quite interesting). What surprising is it is very upmarket fare and thus quite $$$.
The Studio Suite has 2 sinks; Delonghi capsule machine and lots of wardrobe space and mirrors and a long work space.
As with all new properties - the service was somewhat disjointed but everyone is cheery. They have a bunch of Sheraton on the Park employees helping out in dining.
One thing to note is I was on 16th floor and this faces George street so it 'feels' like you are in a big city with sirens at night.
Breakfast was decent though the single coffee machine was heavily stressed out. The nice thing is the chef is right there and makes an omellete or eggs to order right in the proper kitchen in front of you (it is open concept).
Malt - the bar - is a tiny little area with a long table ...they do have a nice outdoor seating area for bar that is created by sliding open the doors.
Pros
Location!
Brand spanking new!
High quality food (though many food choices around you!) and breakfast quite good for 4 points. Good beer choices.
Everyone is cheery and this represents a great option to the very tired Mercure just down the road and will be 25% cheaper than Old Claire next door which is part of Design/Marriott brand
Cons
Possibly noise from George Street
It is a 4 points after all so bare bones and no pool which always drives me crazy in warm cities in Australia (didn't check out gym ..i forgot!)
I fear there will be a lot of group tours going through here which alters the ambience and the clientele.
The toiletries are 'Aktiv' a 4 points exclusive ..reminds of Pine Sol
Aug 12, 18, 6:18 am
Aug 12, 18, 10:00 am
A FlyerTalk Posting Legend
Join Date: Apr 2004
Location: GVA (Greater Vancouver Area)
Programs: DREAD Gold; UA 1.021MM; Bonvoy Au-197; PCC Elite+; CWC Au-197; CCC Elite*; WoH Dis
Posts: 50,062
Aug 12, 18, 2:22 pm
Join Date: Mar 2018
Location: EDI/GLA
Programs: DL 2 MM Unobtainum | UA 1.1MM Gold | MR Bonvoy Titanium
Posts: 1,330
Agreed, I go out of my way to avoid Four Points wherever I can however outside of North America they are decent.
I was mulling on whether to stay here or at the Sheraton on the Park, my colleagues advised I go for the Sheraton so perhaps another time.
Aug 13, 18, 11:50 am
Join Date: Feb 2012
Location: DUD >> SIN
Programs: BA Silver (OW Sapphire), Bonvoy LTTE, HHonors Diamond, LeClubAccor Silver, UA Silver
Posts: 1,637
Aug 16, 18, 6:48 am
Join Date: Apr 2005
Location: NY and SF
Programs: AA CK, AA LT PLT, Marriott LTT, UA Silver
Posts: 193
@
thatsthatmattressman
beat me to the review.
Shared the below with some colleagues.
I was in Sydney this week and stayed at the brand spanking new Four Points by Sheraton Central Park. It opened last Friday and I checked in on Monday morning and was the first person ever to stay in my room - that's a first for me
Rates are much more reasonable than the Westin or Sheraton and I like the hotel (and location) more than the Marriott Circular Quay.
Plus for me as well is that it is a nice 25 min walk to my office.
Hotel is very close to Sydney Central Station.
There is a small mall next to the hotel with a Woolworths grocery store on the lower level, a wine shup and a few restaurants on lower (and upper levels) as well as movie theater and some other stores.
There is also a Starbucks 15 feet from the hotel entrance (a rare sight in Australia) - fear note - there are other coffee shops close by too.
Hotel has a restaurant and barista bar. I didn't use the restaurant. Used a free voucher that they gave me for a coffee from their barista.
Really nice hotel - super modern. As a SPG/Marriott Platinum I was upgraded to a "Studio Suite" room (from basic room type booked). They have two higher suite types but I am not the type to quibble for an upgrade - don't generally have the energy.
Room was big.
Pros:
- fast internet
- large bathroom with plenty of counter space
- shower and separate tub
- tub is long (but narrow)
- two USB ports next to bed
- non-minibar fridge to store your own items
- Nespresso machine with free capsules
- kettle
- recycle bin
Cons:
- biggest disappointment was the low flow shower pressure - really really bad and barely usable. I ended up using the handheld wand. They ended up doing something on the third day which improved it a bit - but still not ideal.
- still don't understand why Australia hotels don't have multi-national outlets in the rooms - those Aussie plugs are a nuisance
- no option for "Make A Green Choice" (front desk said it was due to the merger)
Complaints:
- definitely experiencing some growing pains
- internet was down my second day for two hours and front desk staff were unaware and didn't know what to do. I ended up using my Fi hotspot which is going to cost me.
- when I arrived the room wasn't ready (strange because I was the first person to stay in my room)... they took my phone and email and said it would take an hour and they would call me. They never called me. 2.5 hours later I came back to the hotel and they said "oh your room is ready". When I asked why they didn't contact me they said they were not permitted to make international calls from the front desk !! ... !!! They could have emailed too.
- not sure if I will get my Platinum Bonus Points. She gave me a voucher for a free coffee as a "gift" and it was only after I used that I realized that this may have been the amenity. I will try and sort this out when I check out.
- the alarm clock on the bedside was set to go off at 3:00am on my first night - super annoying and very loud local radio station - that sucked and screwed up my sleep for the rest of the night.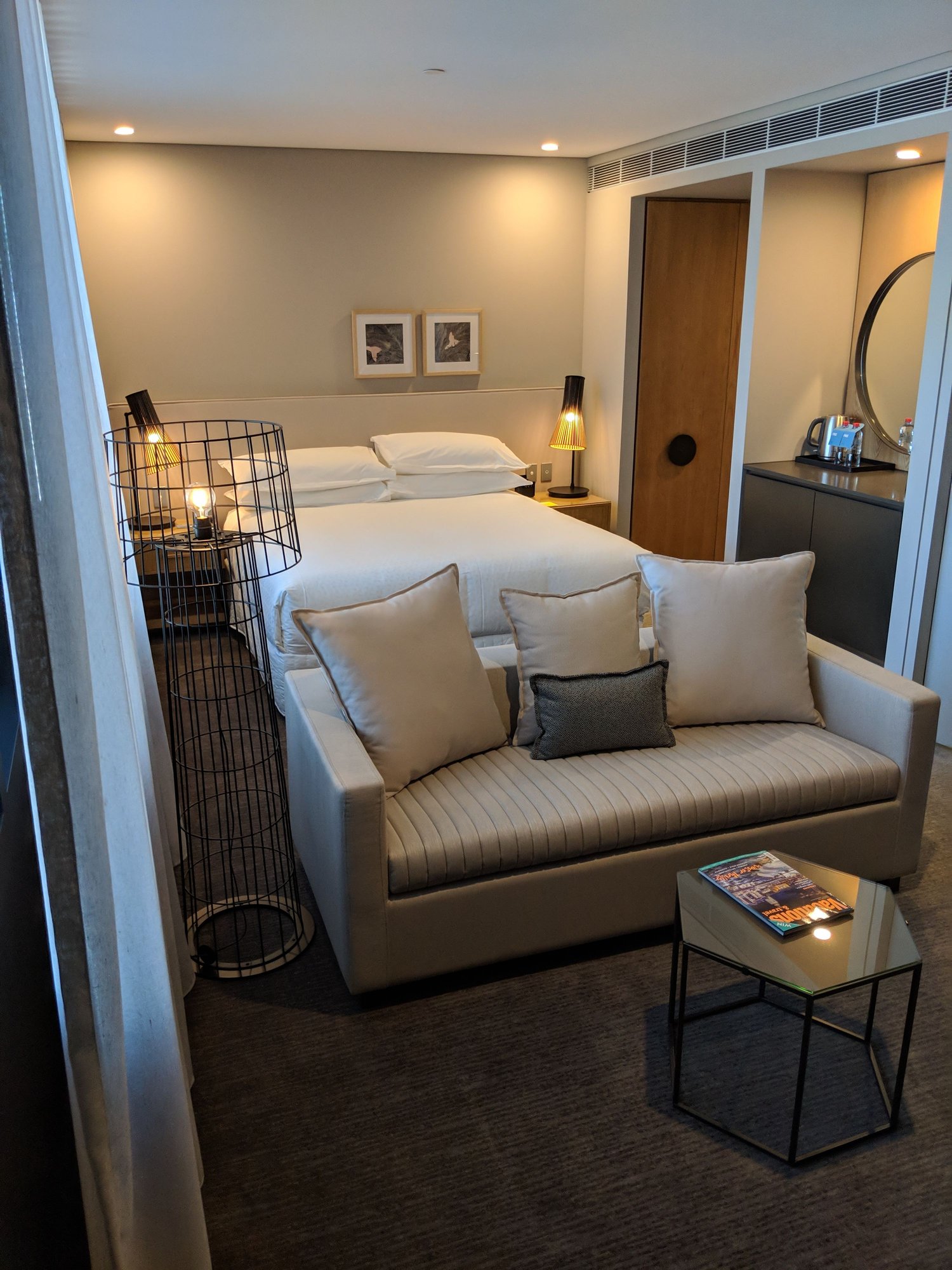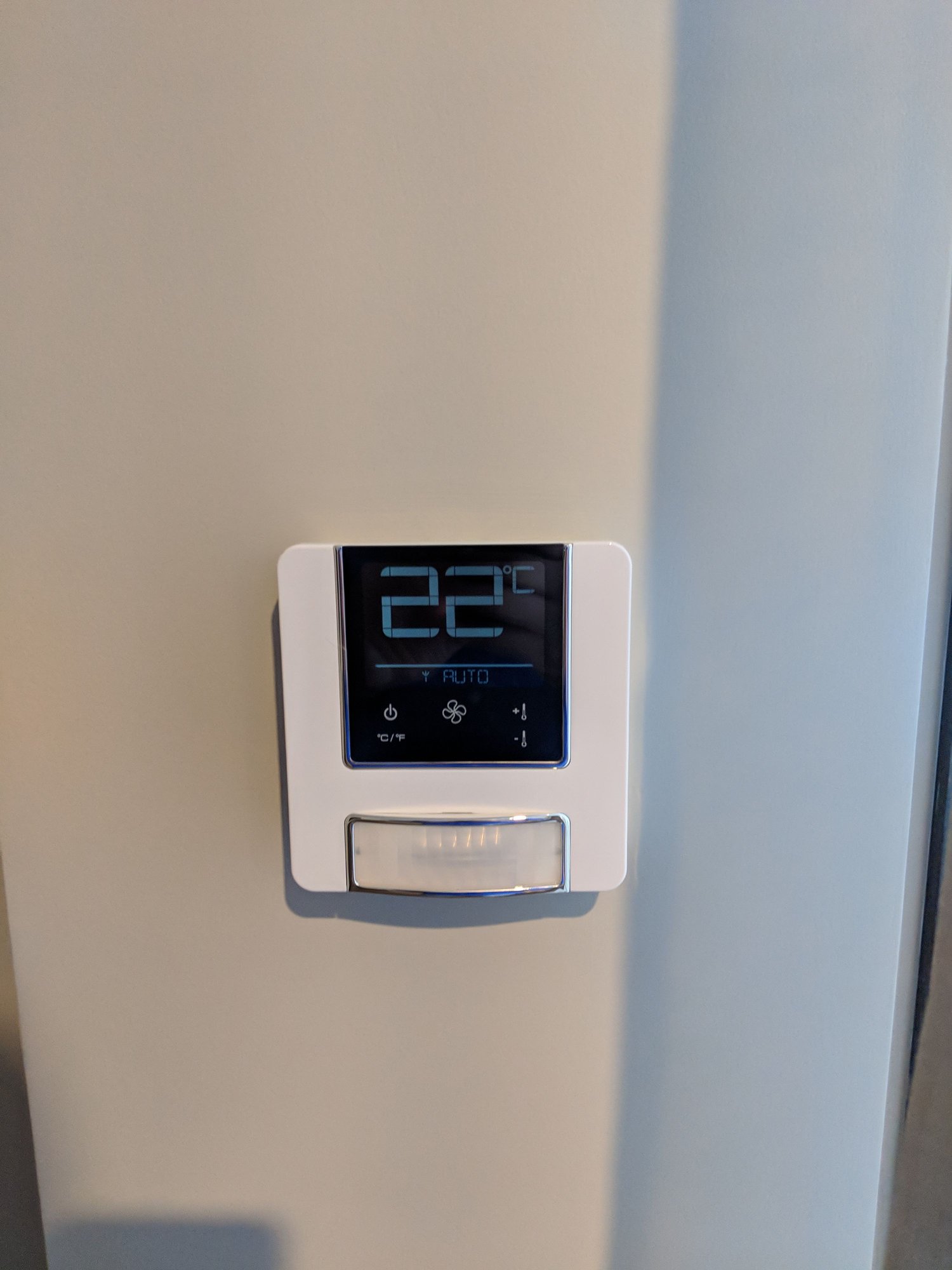 Aug 18, 18, 1:40 pm
Join Date: Feb 2000
Posts: 944
Looks very nice, though I am fond of the Sheraton. Glad to see the option of a tub in the bathroom and not just shower only. I realize I'm in the minority there, but many international visitors to the States have told me they also expect to see a tub in a bathroom.
Aug 19, 18, 8:40 pm
Excellent renovation IMO especially adding Zephyr - an open air / rooftop bar terrace that overlooks Darling Harbour.
Now back to the Four Points, I used to live seconds from the hotel, just moved when they were in the final stages of completion. Give this property a few months and once their teething issues are discovered and worked upon, this will be a solid property. It could easily/probably pass as any Sheraton (or Hilton) in North America.
Location wise? Well, the Westin/SOTP still has a more central location to Sydney so overseas visitors may prefer/want that more. As a local though, the area is great but obviously living here means I can explore/discover all the little gems nearby.