Domes Miramare, a Luxury Collection Resort, Corfu Greece [Master Thread]
Sep 1, 18, 3:21 am - Wikipost
| | | |
| --- | --- | --- |
| Please read: This is a community-maintained wiki post containing the most important information from this thread. You may edit the Wiki once you have been on FT for 90 days and have made 90 posts. | | |
Jul 22, 18, 3:26 pm
Join Date: Jul 2007
Programs: Marriott Titanium
Posts: 423
Jul 23, 18, 12:53 am
Join Date: Oct 2002
Location: Here there everywhere
Programs: AA EXP, NW Plat (in my heart), bmi DC Gold, BA EC Gold, HHonors Diamond, SPG Plat
Posts: 2,653
Luxury Collection after August remains as it is right now so the points, continental breakfast or local amenity as a choice at checkin.
99% of SPG hotels in Europe let you have a full breakfast rather than continental. No real reason to think it will be otherwise here.
Aug 30, 18, 5:50 am
Join Date: Jan 2014
Posts: 404
Just checkin :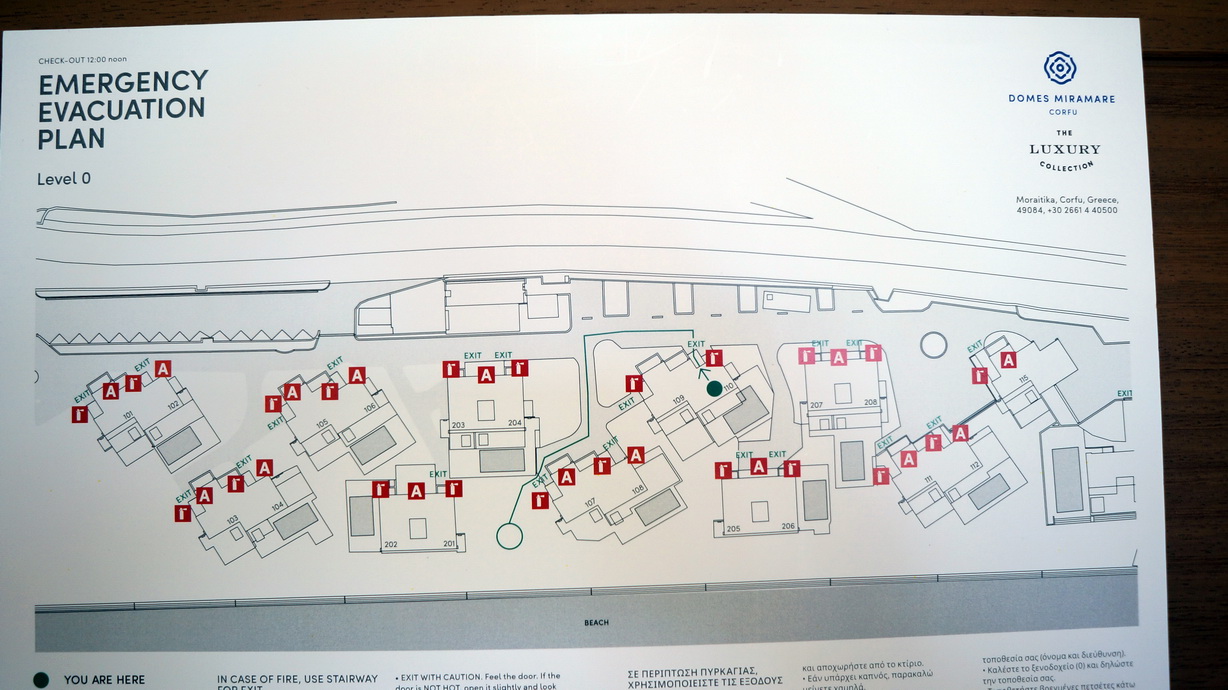 Don't take Pavilon suites or rooms in the second row from beach, they are near busy street, hardware looks very good and stafs are so frendly. Later I will put more pictures (resize work) but first I have to send pictures of this property to my friends who asked for information about this hotel.
@
jamesie_version1
: don't worry if you have new Platinium status and if you choose breakfast as your benefit at this hotel - you will have full buffet breakfast served from 7am till 11am
---
Last edited by HHQX888; Aug 31, 18 at

4:16 am
Aug 31, 18, 3:58 am
Join Date: Jan 2014
Posts: 404
Pavilon Suite - Bedroom
---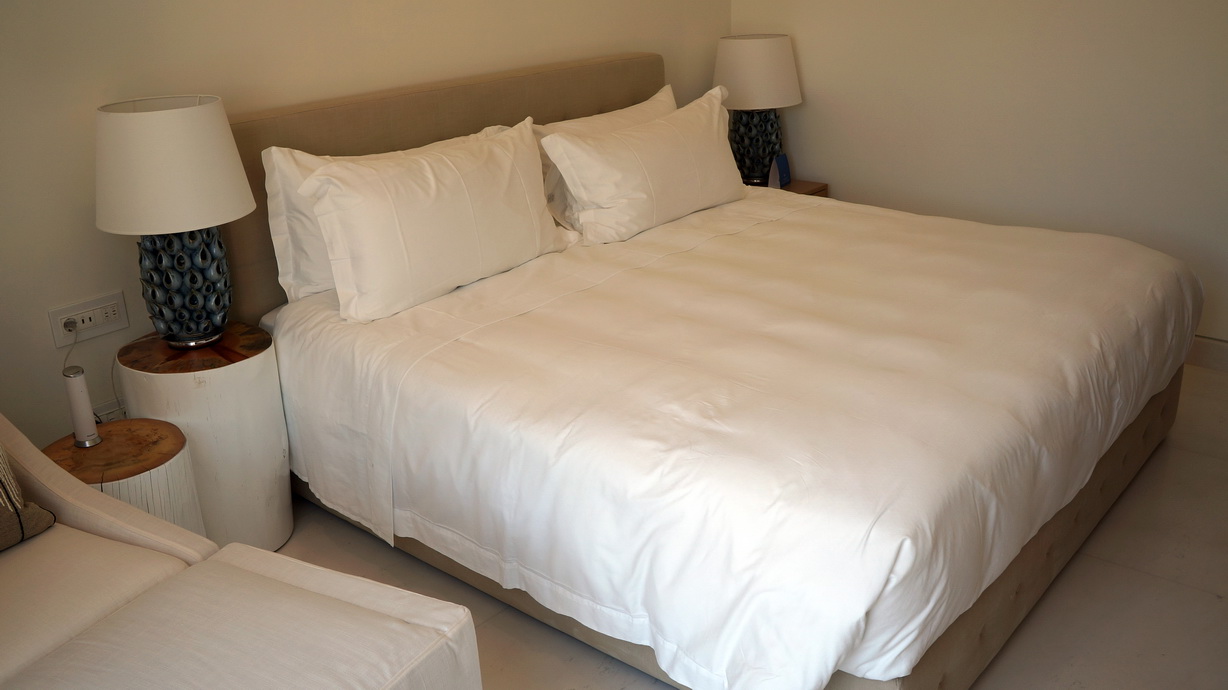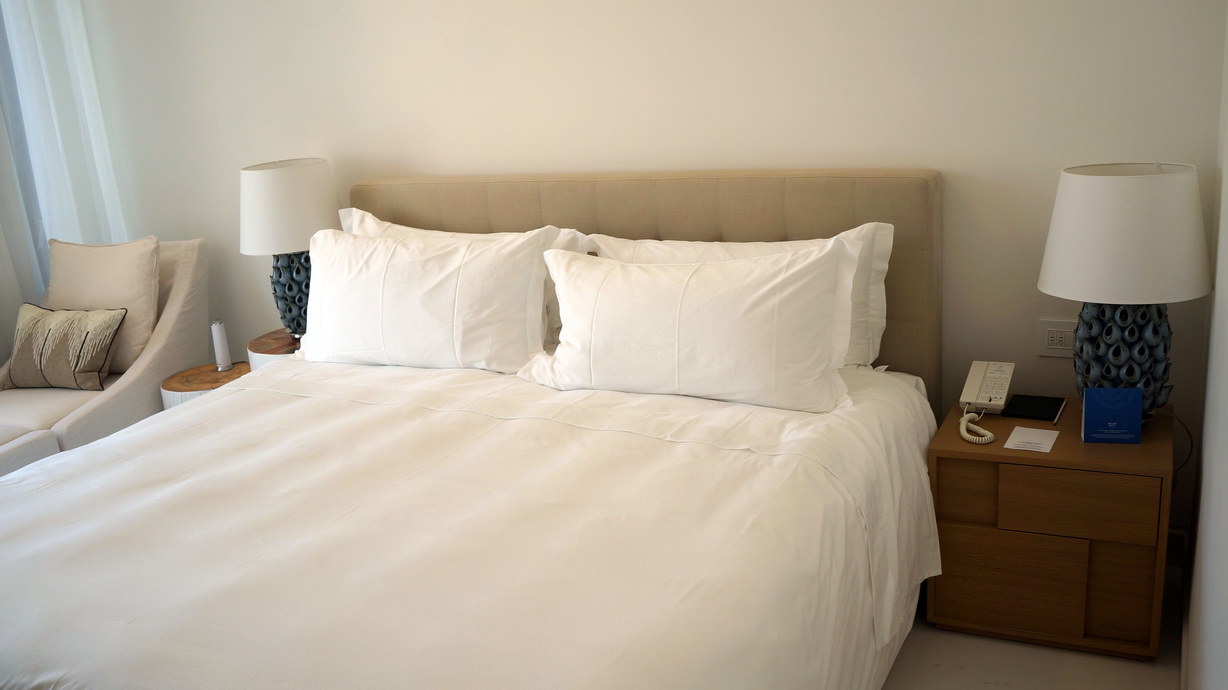 Samsung new 55inch TV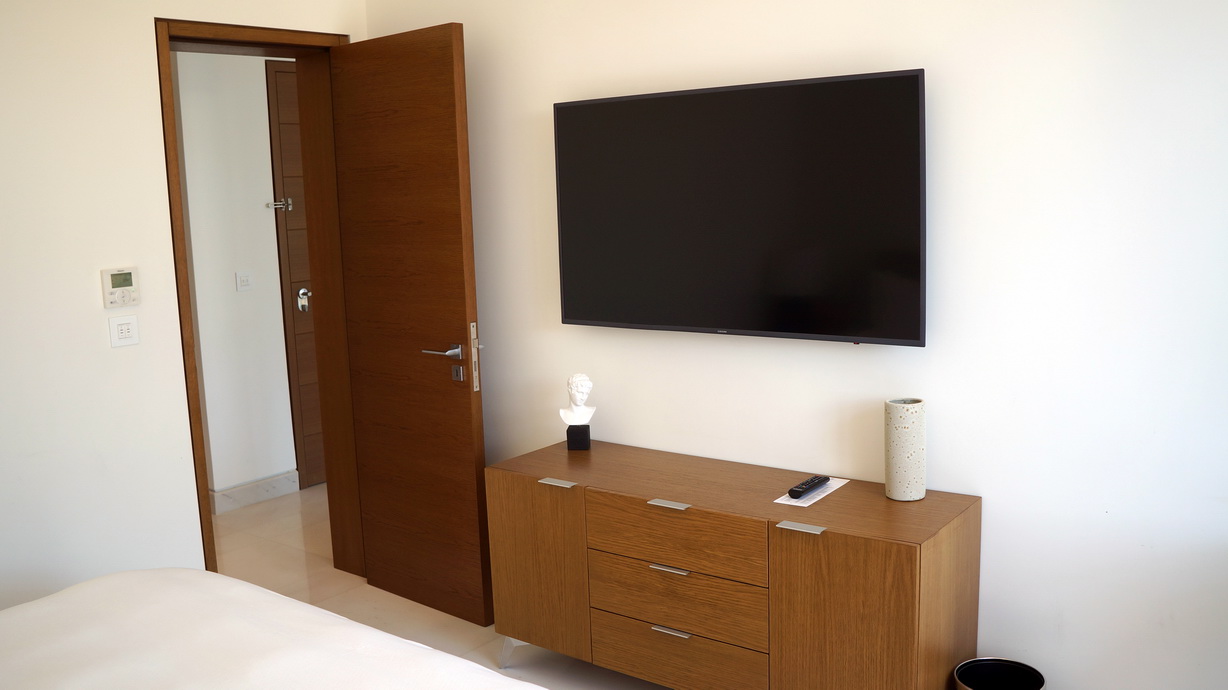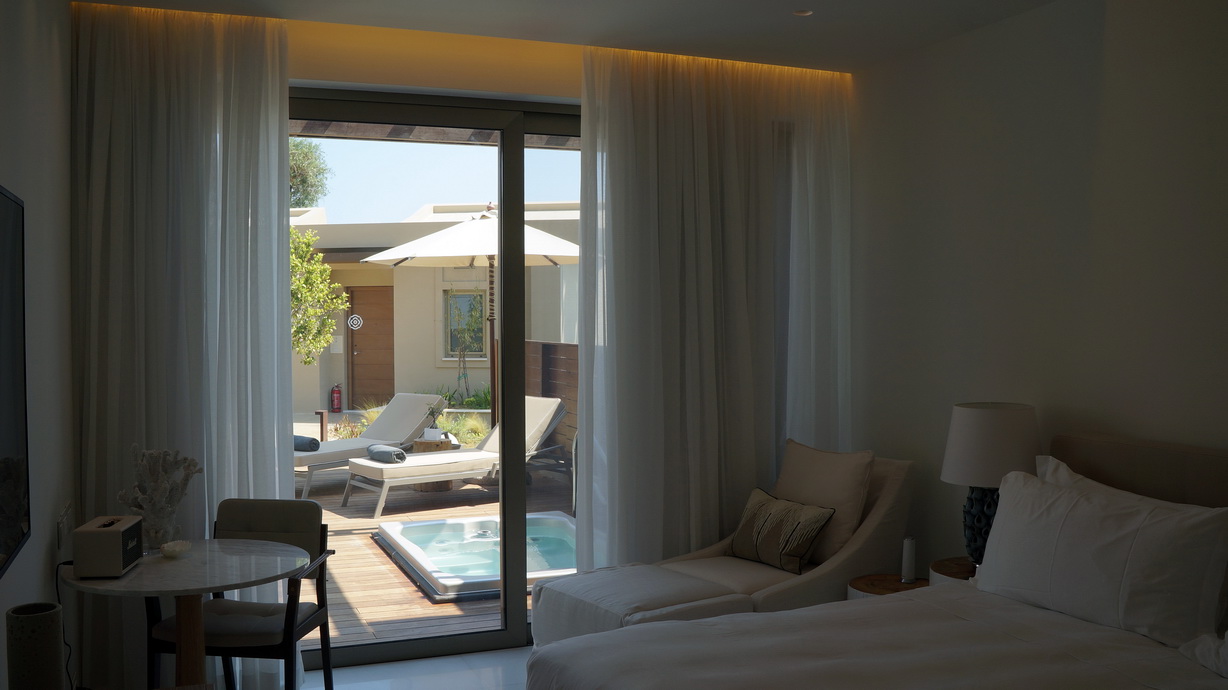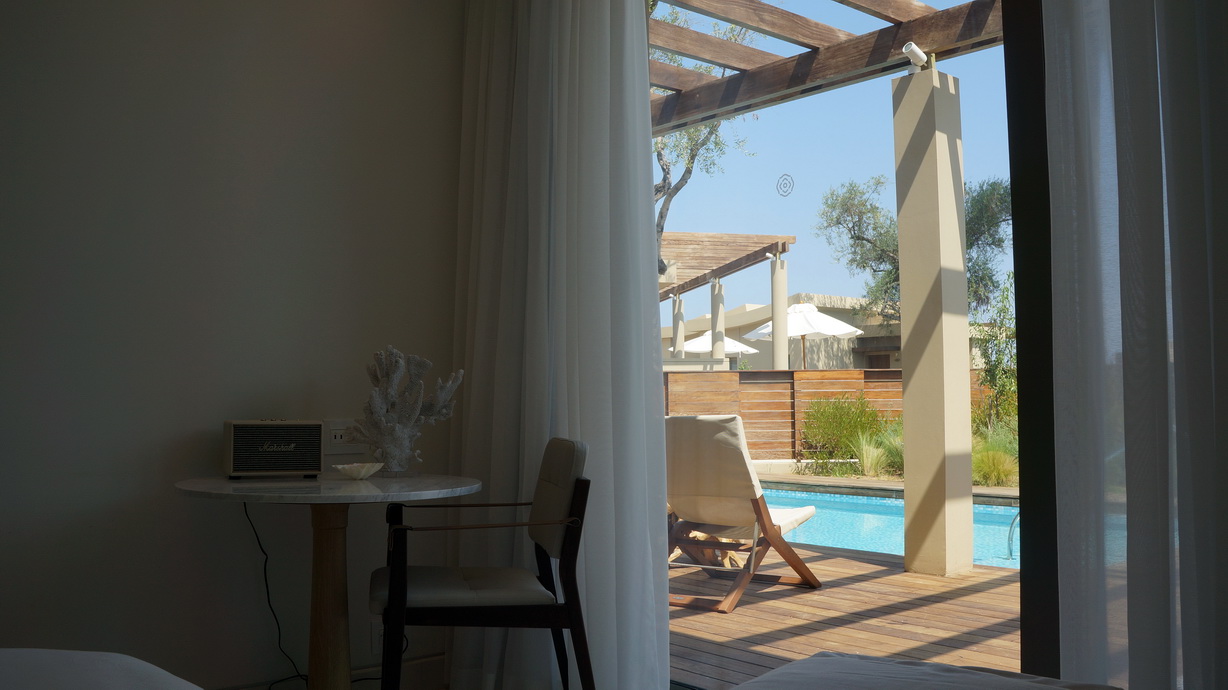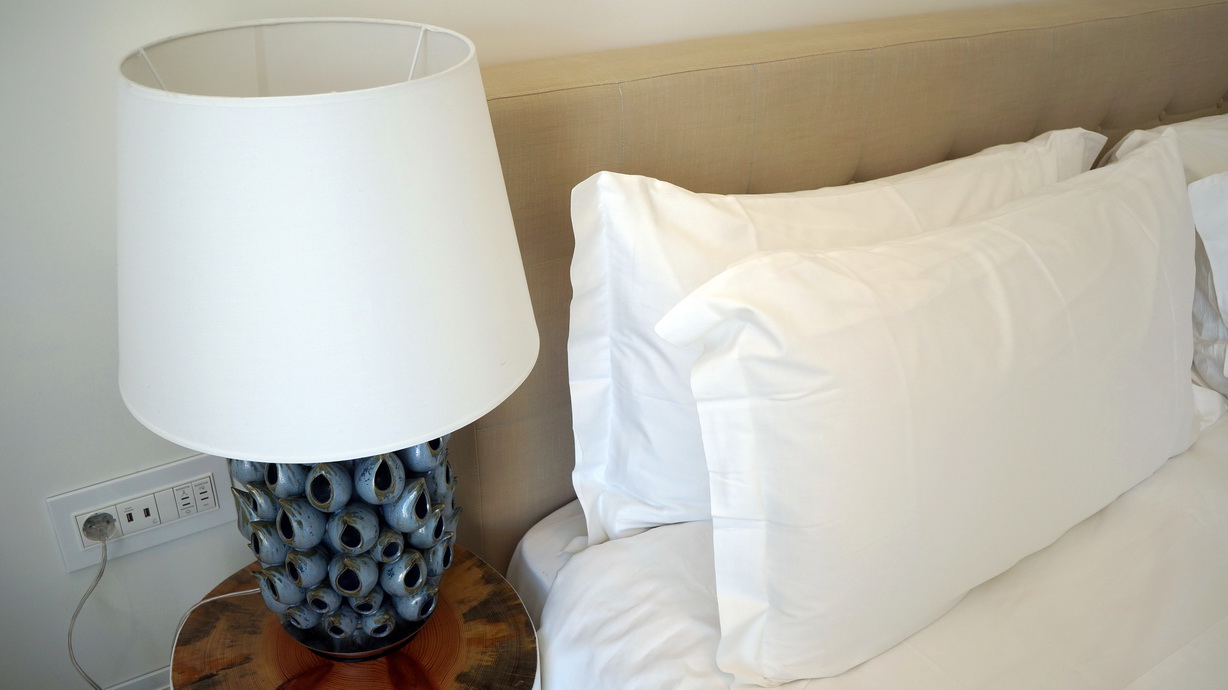 Phone, wall USB sockets ( one HiAmp), pillow choice list
Bluetooth+line-in speaker, wall USB sockets, wall network socket
Cordless Panasonic phone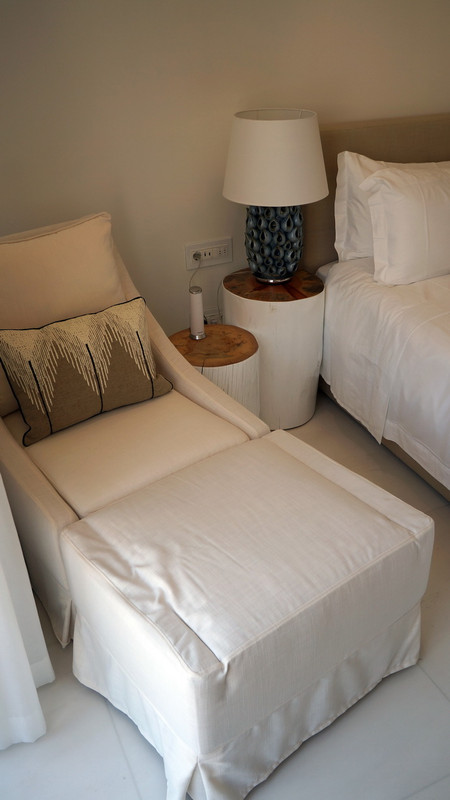 Very quiet Daikin aircondition with BRC1E53A wall controller, KNX lights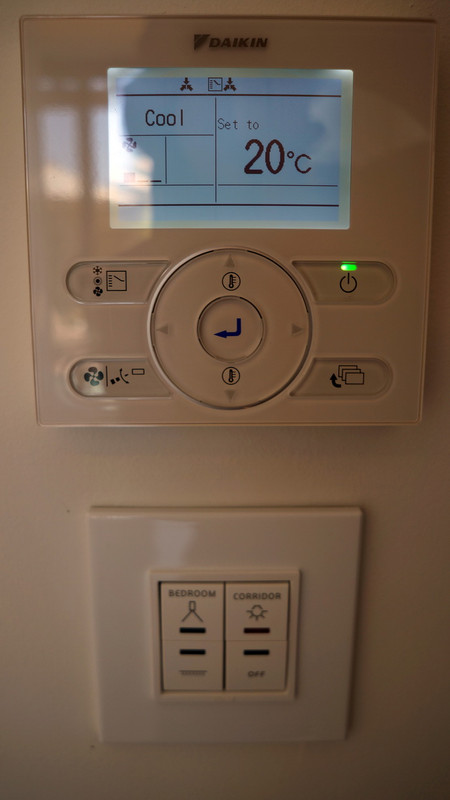 Air refresh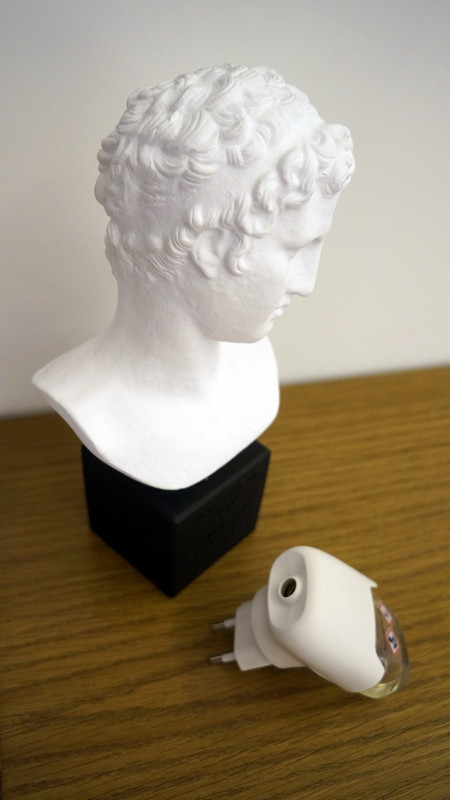 Turndown service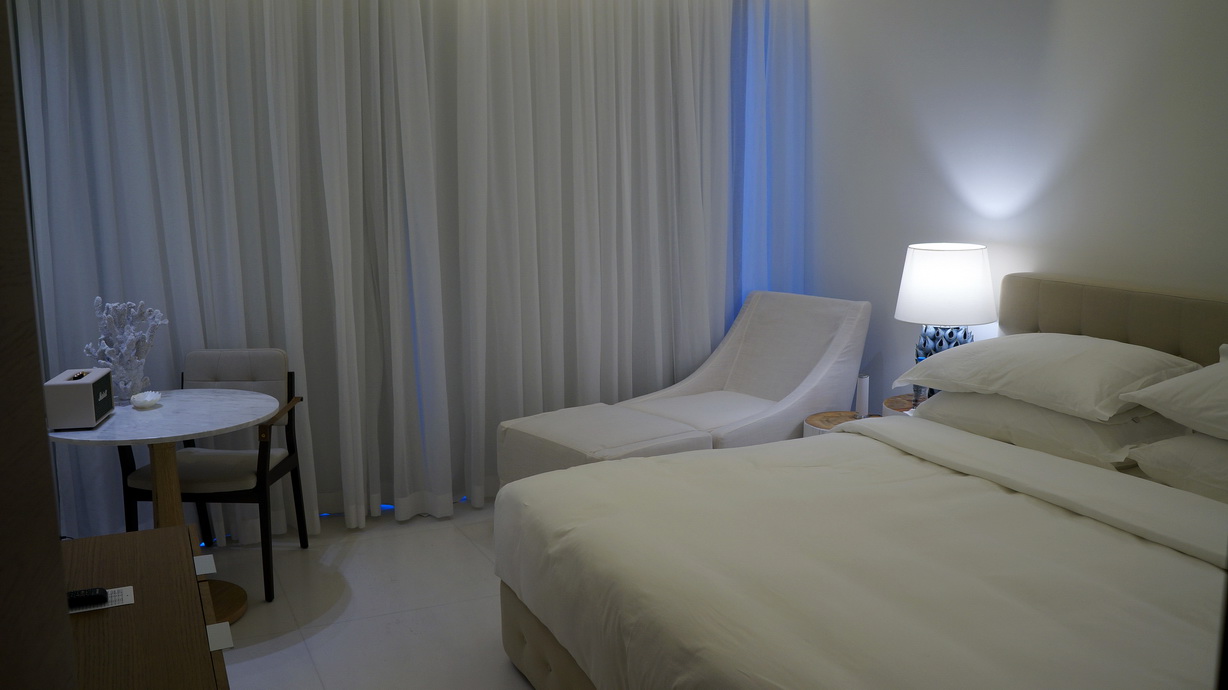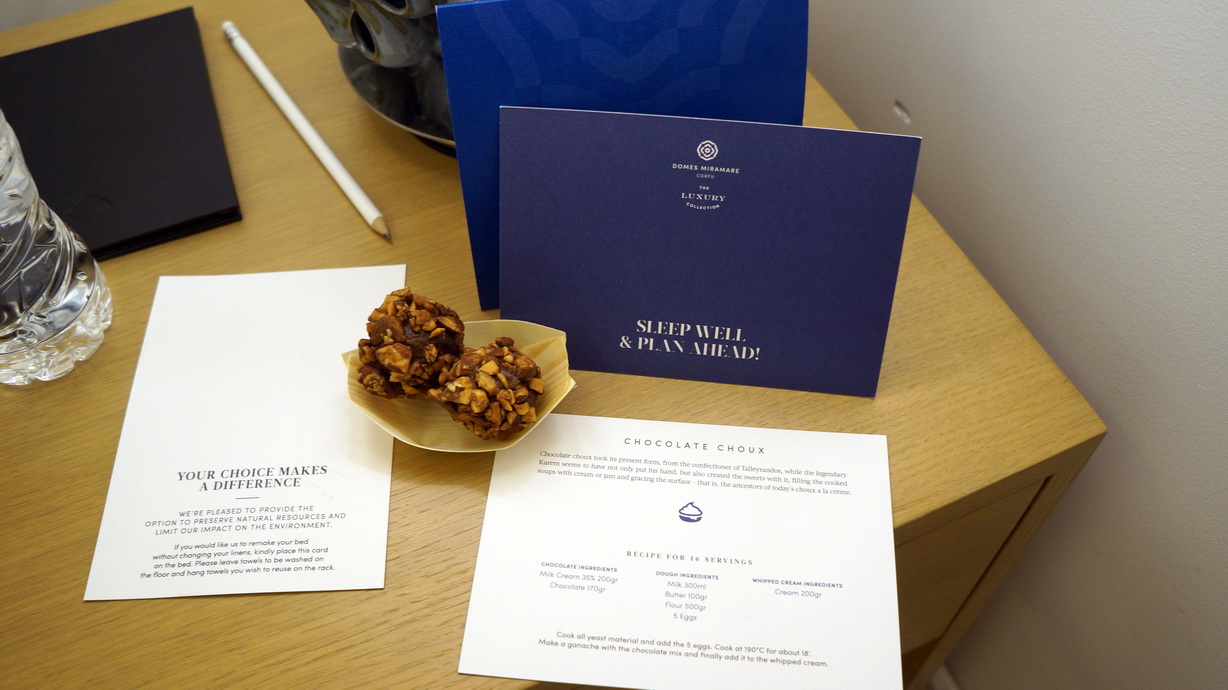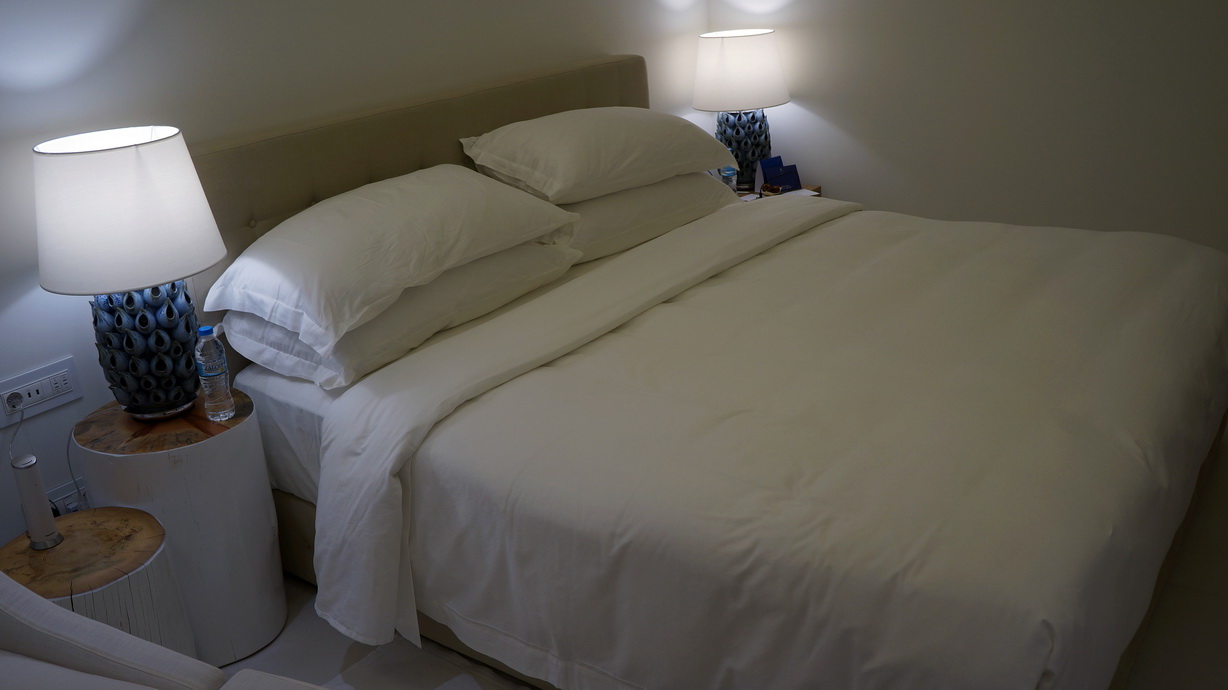 Aug 31, 18, 9:00 am
Suspended
Join Date: Aug 2013
Location: Southern California, USA
Programs: Marriott Ambassador and LTT, UA Plat/LT Gold, AA Gold
Posts: 8,754
Thanks for all the photos!

The propery has a Park Hyatt vibe to it IMO, surprisingly. Hope you enjoy! Can't wait to hear how your stay experience goes.
Aug 31, 18, 10:15 am
Join Date: Jan 2014
Posts: 404
Sorry Sir we don't have lounge .... but have HAUTE - living room
---
Next situation plan: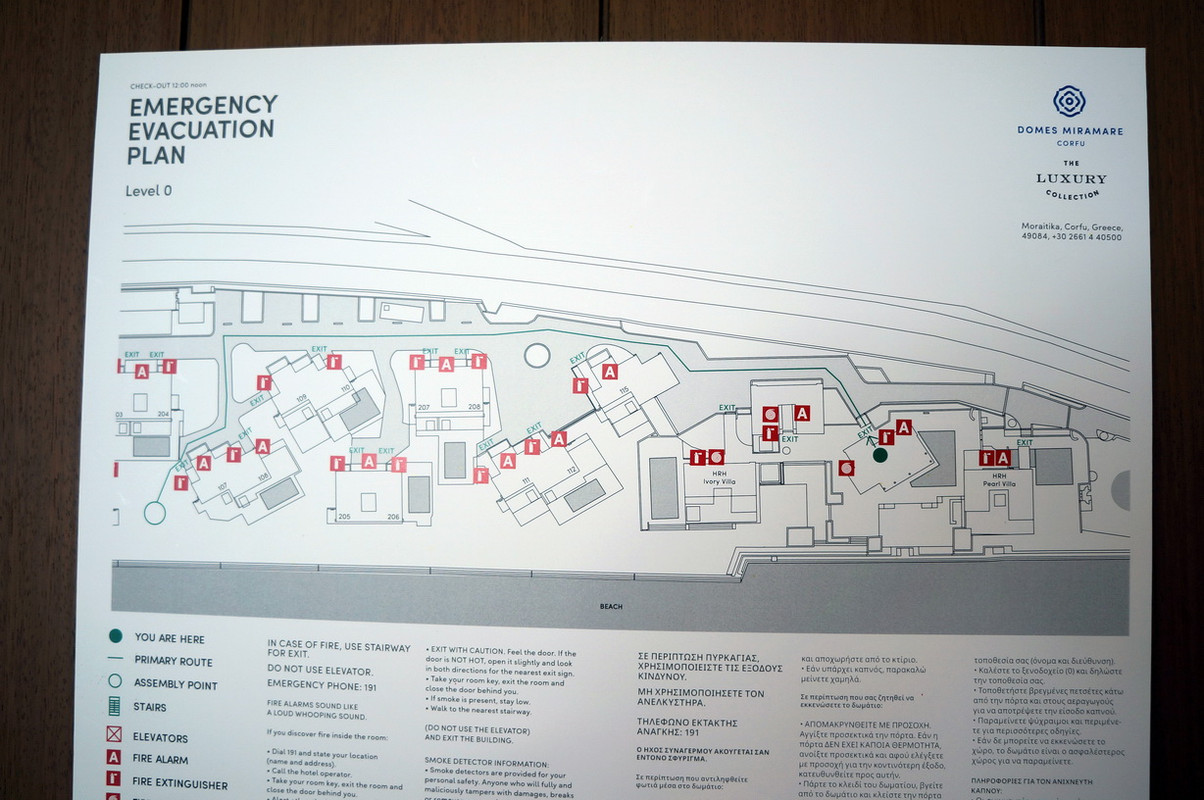 HAUTE living room - food & softdrinks and % served from 9am till 8pm, after 8pm till 11pm only soft drinks and %
as they told me this not lounge but only for guest of Pavilon rooms.
Anyway, new T&C and this is resort excluded lounges in LC for Platinum.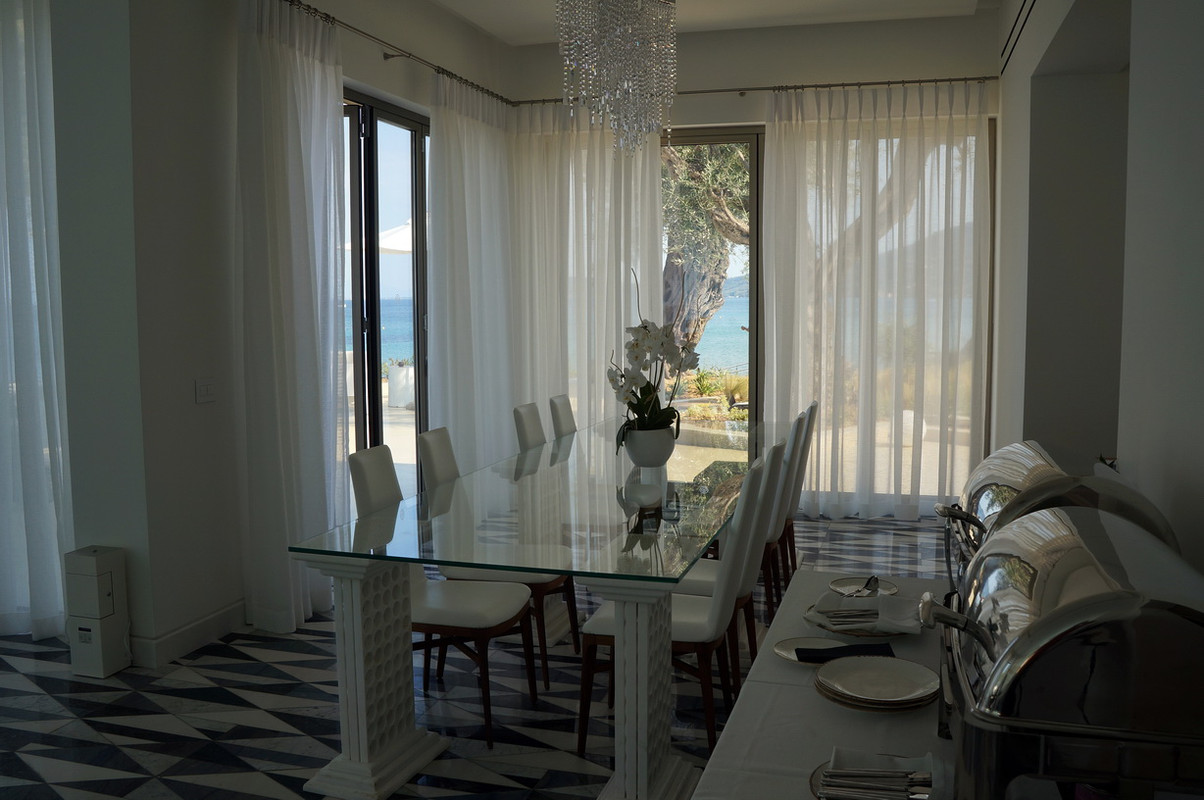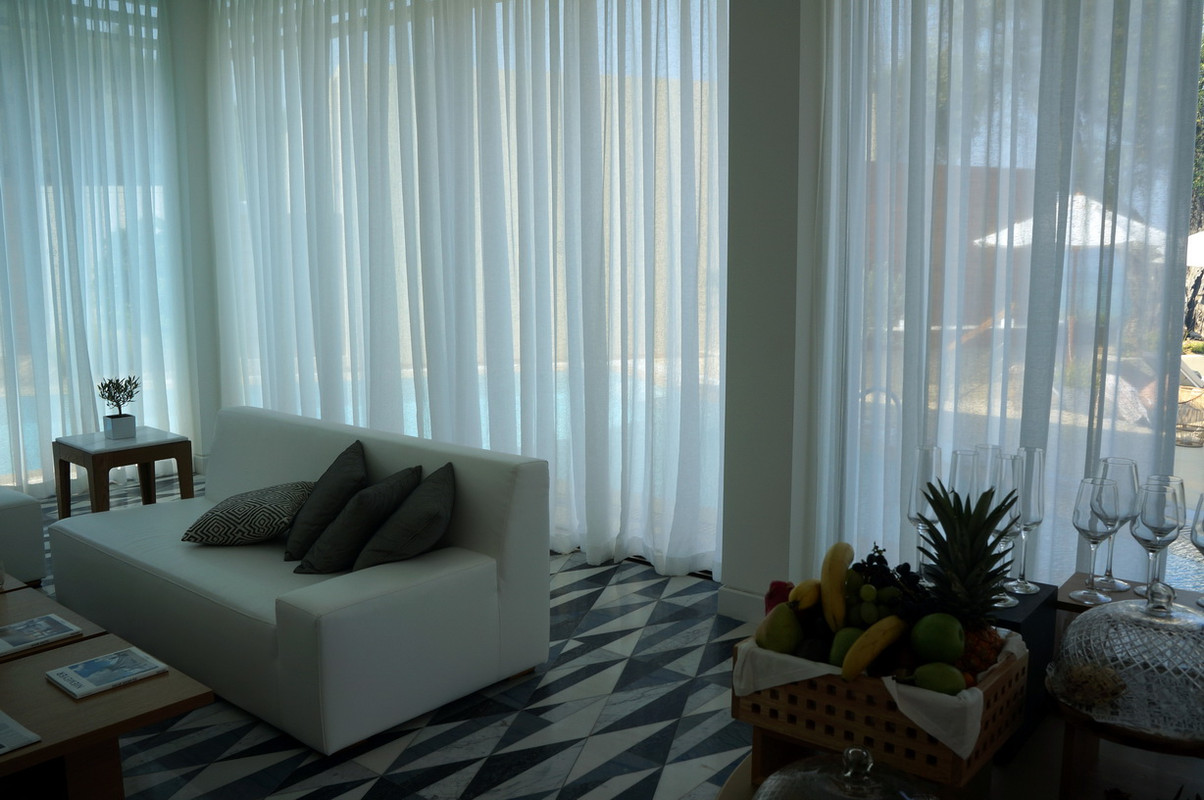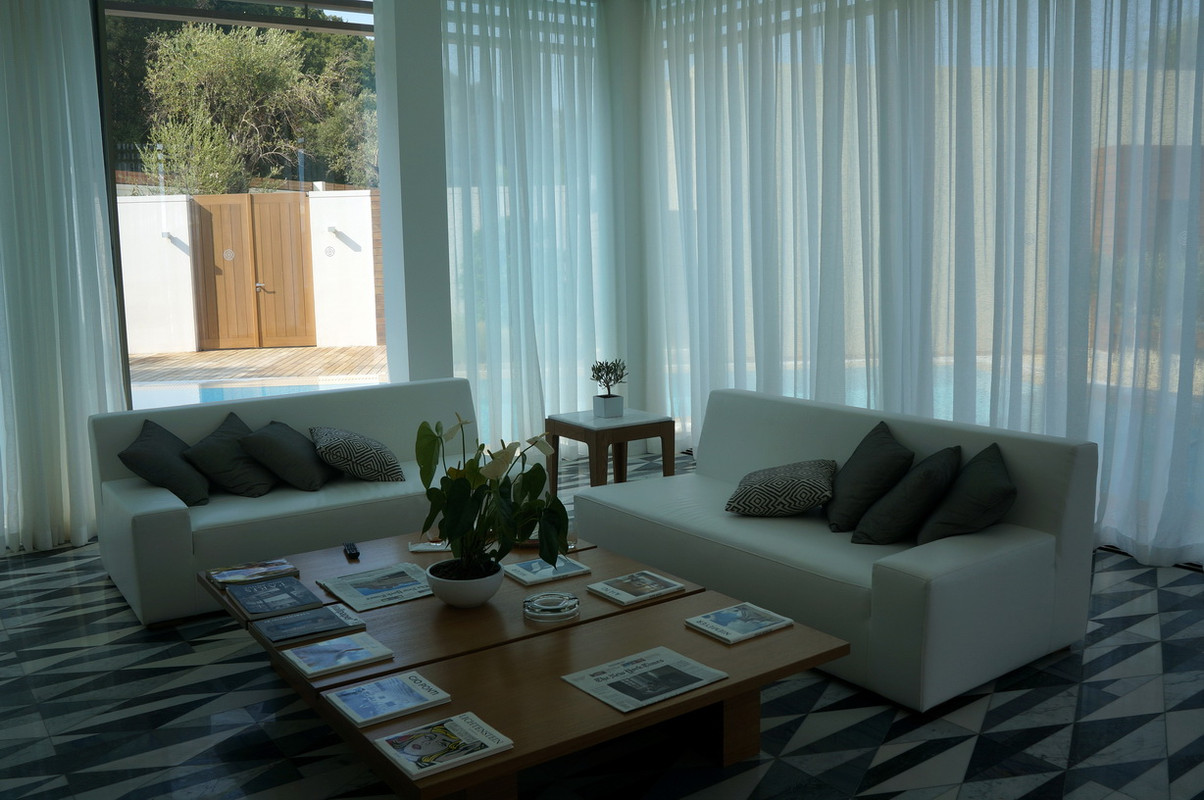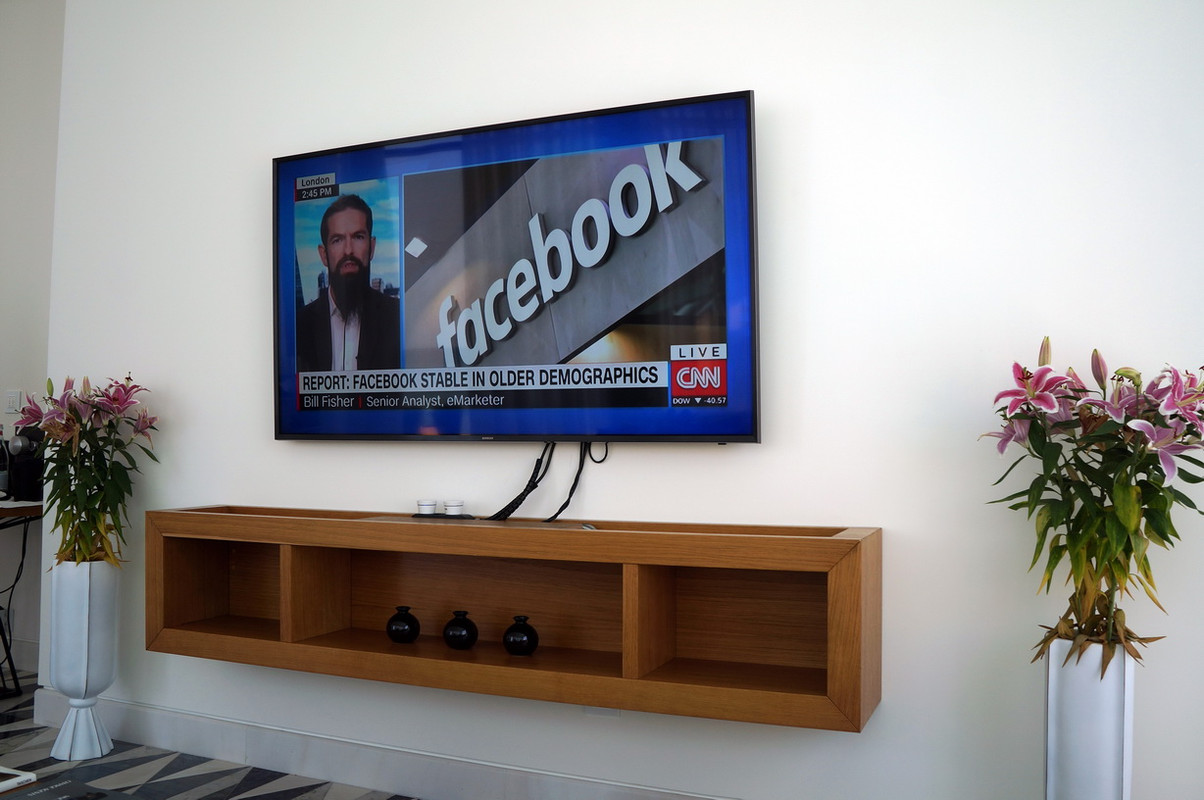 Food served at living room :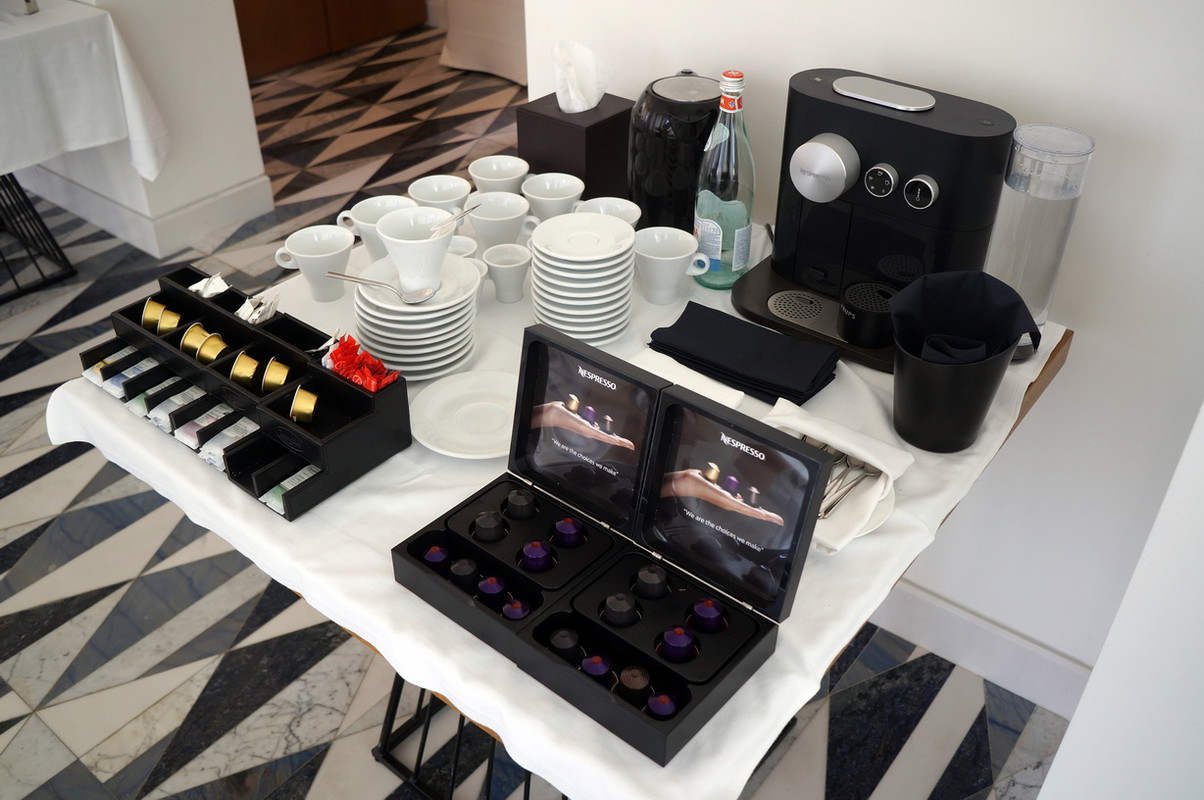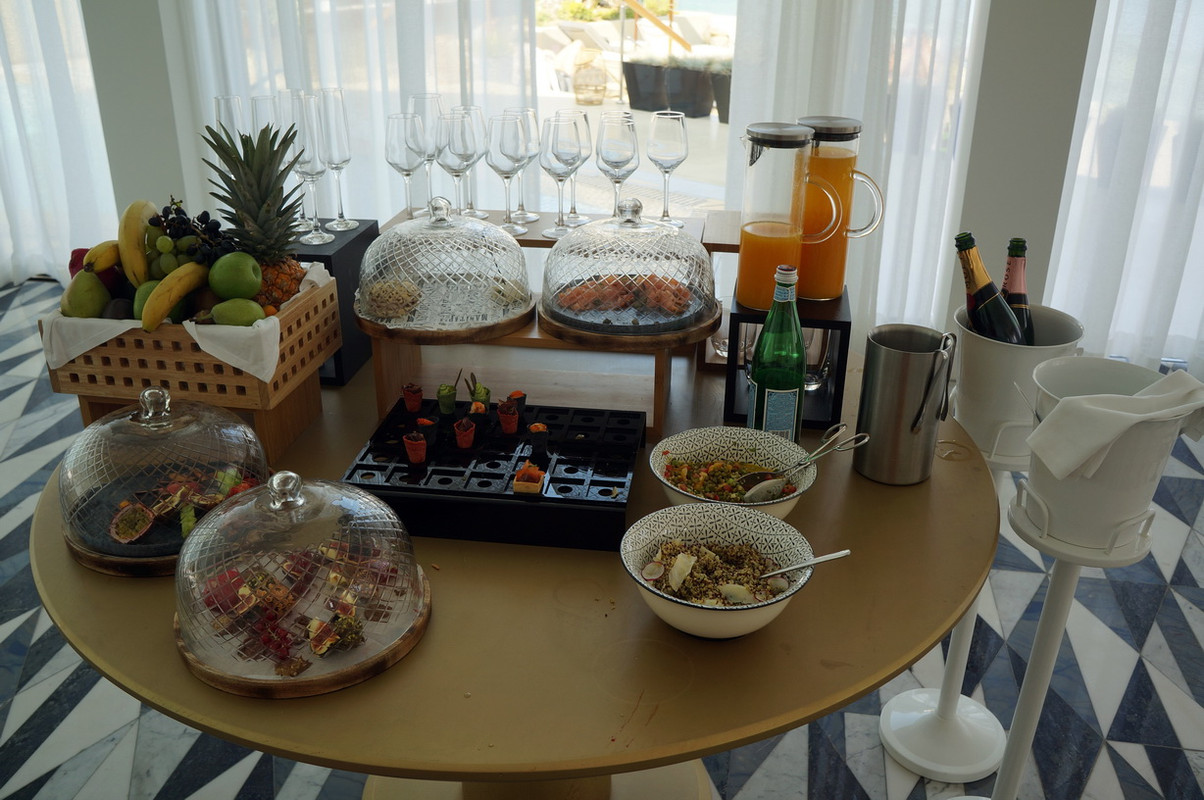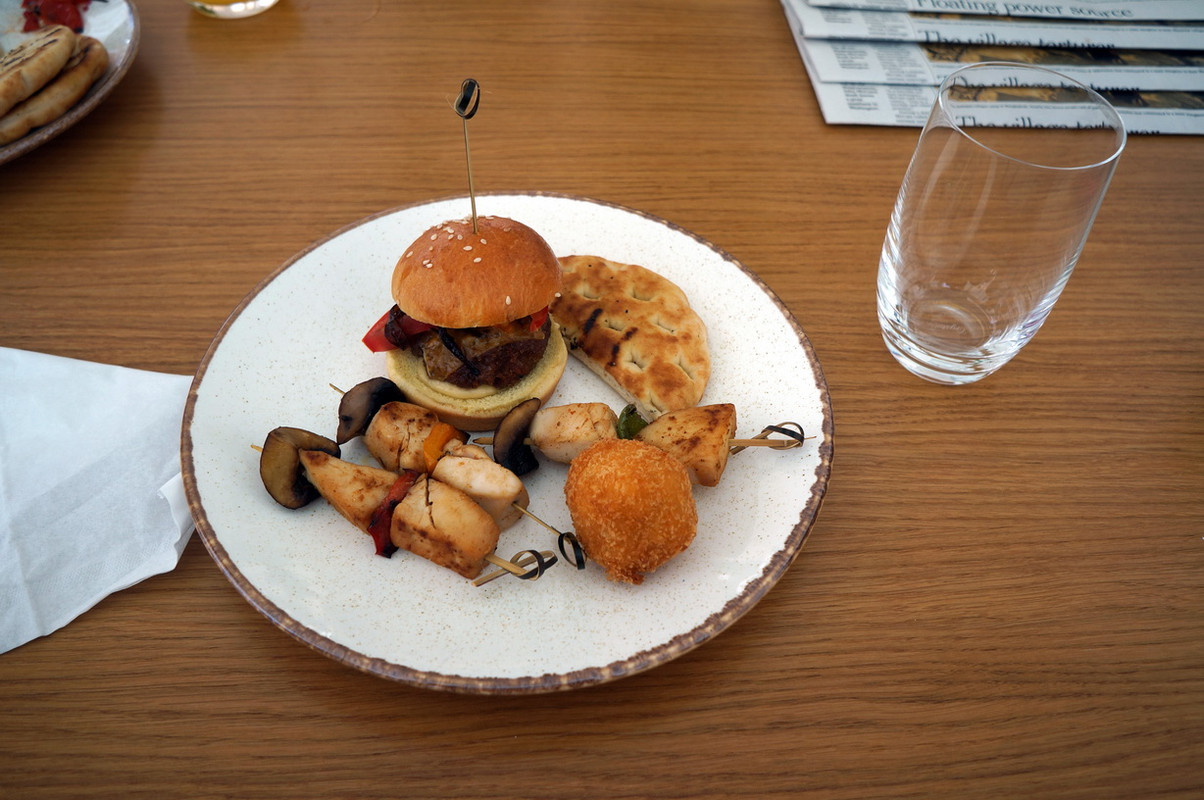 Outside HAUTE you have small swimming pool and sun beds: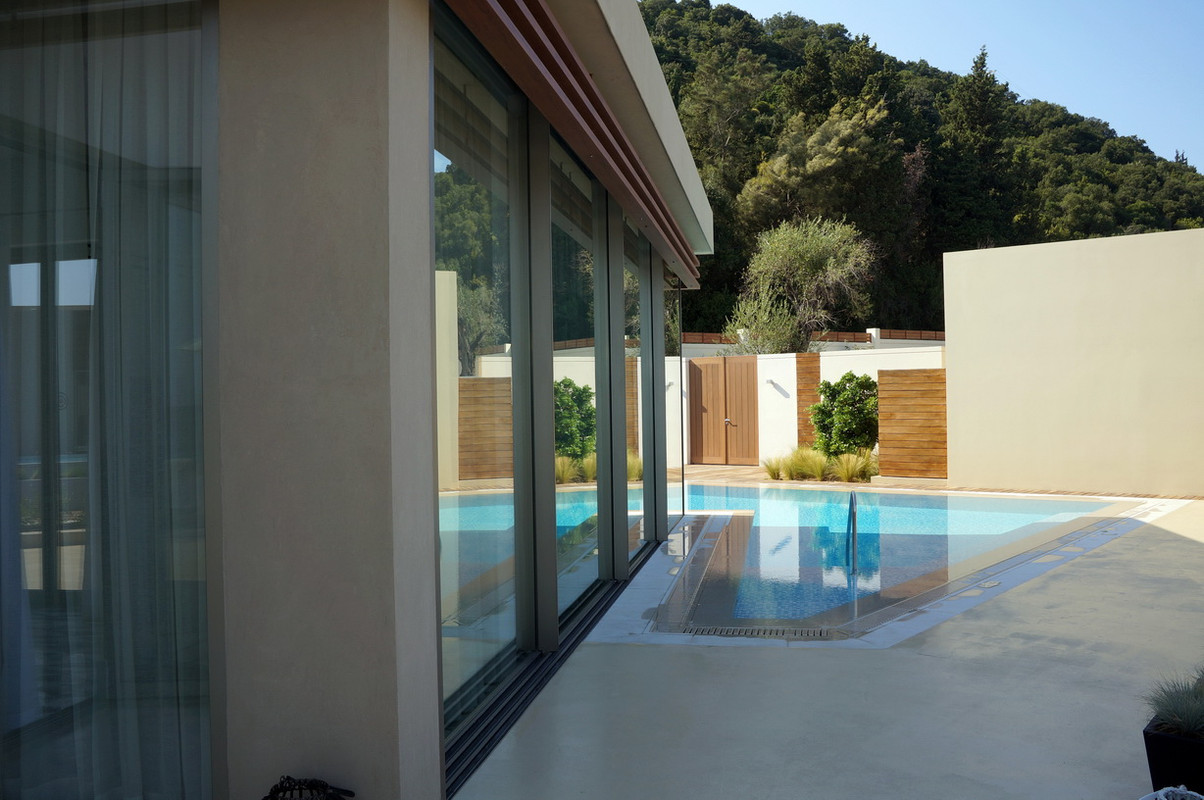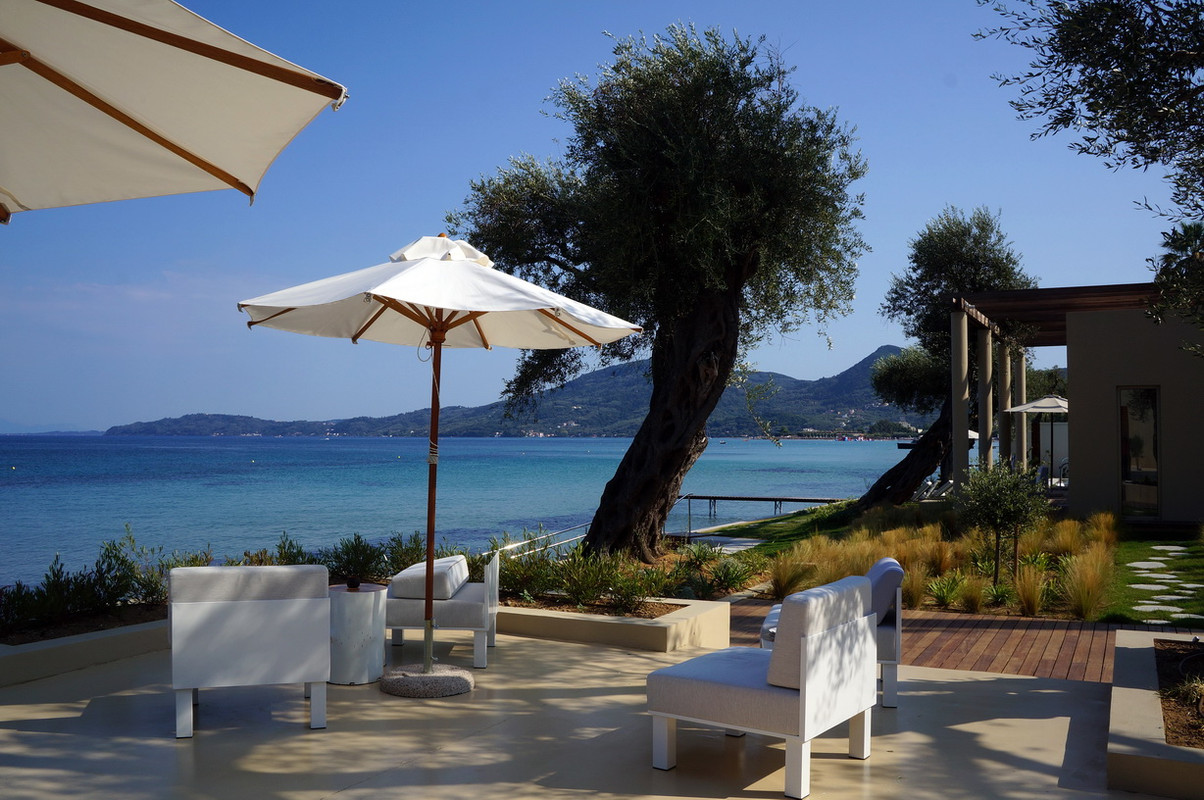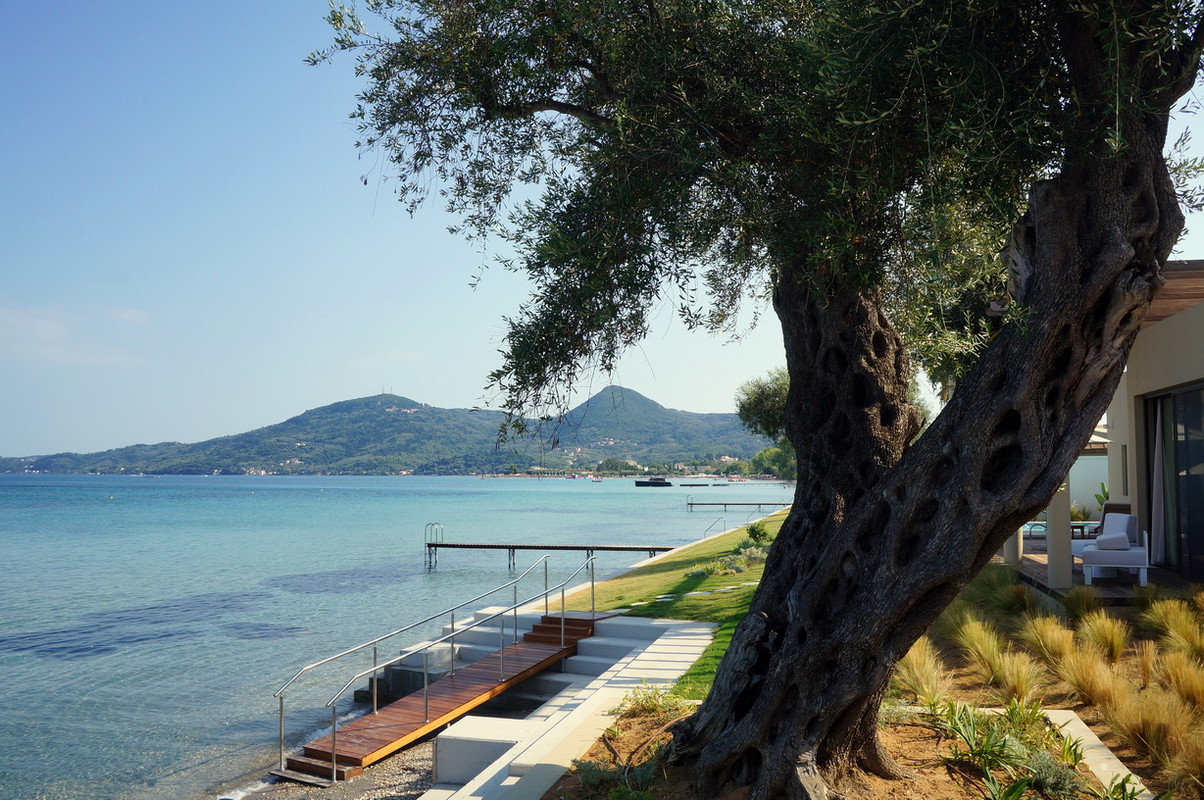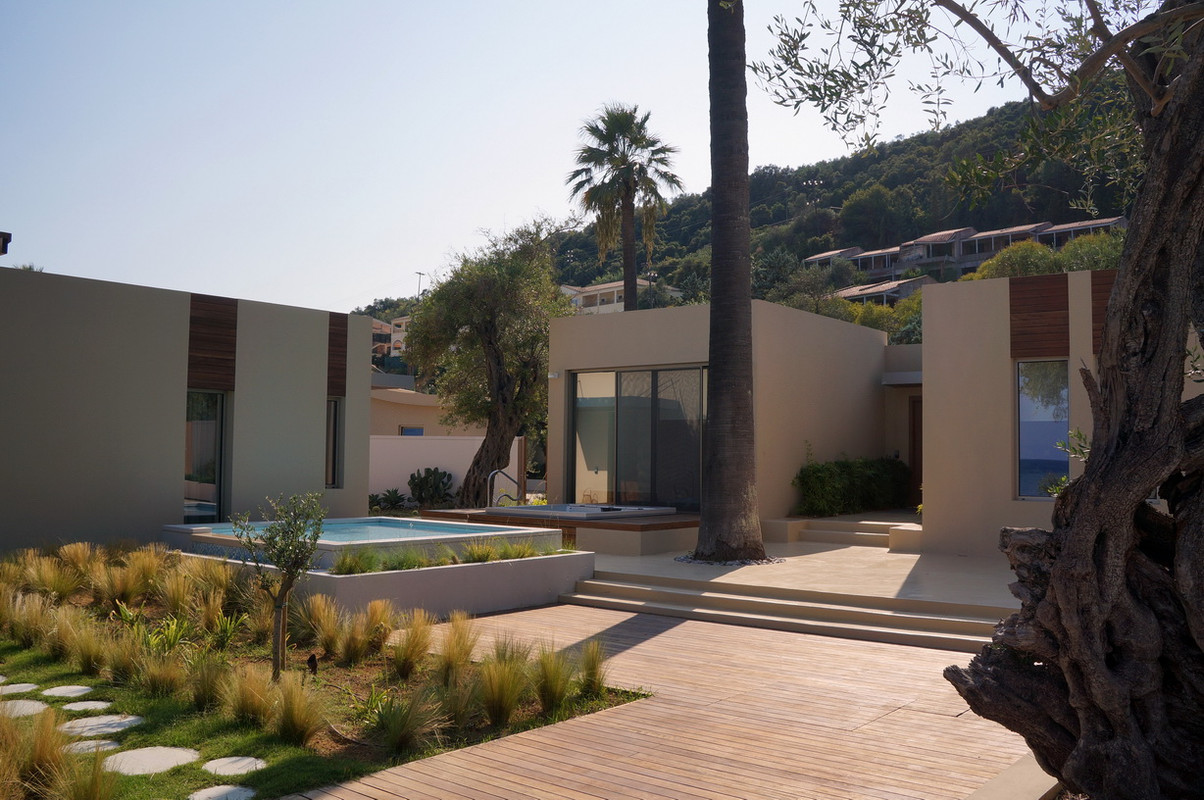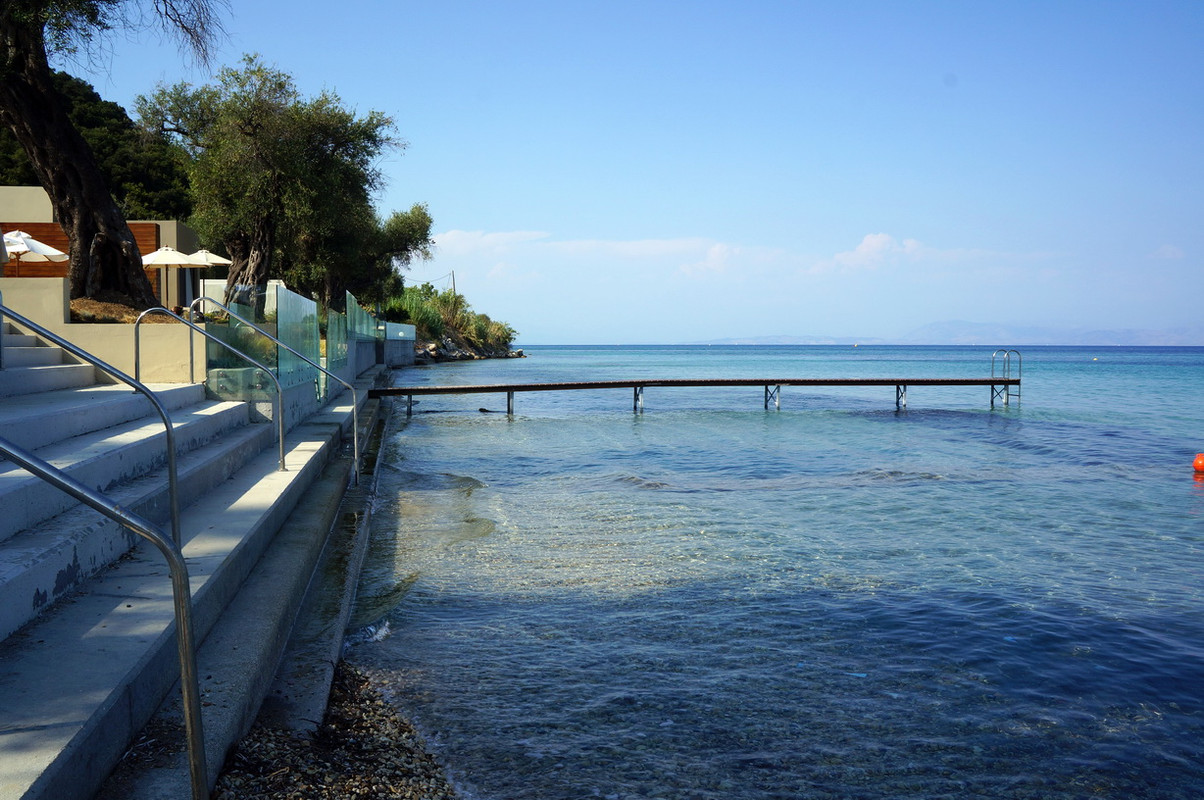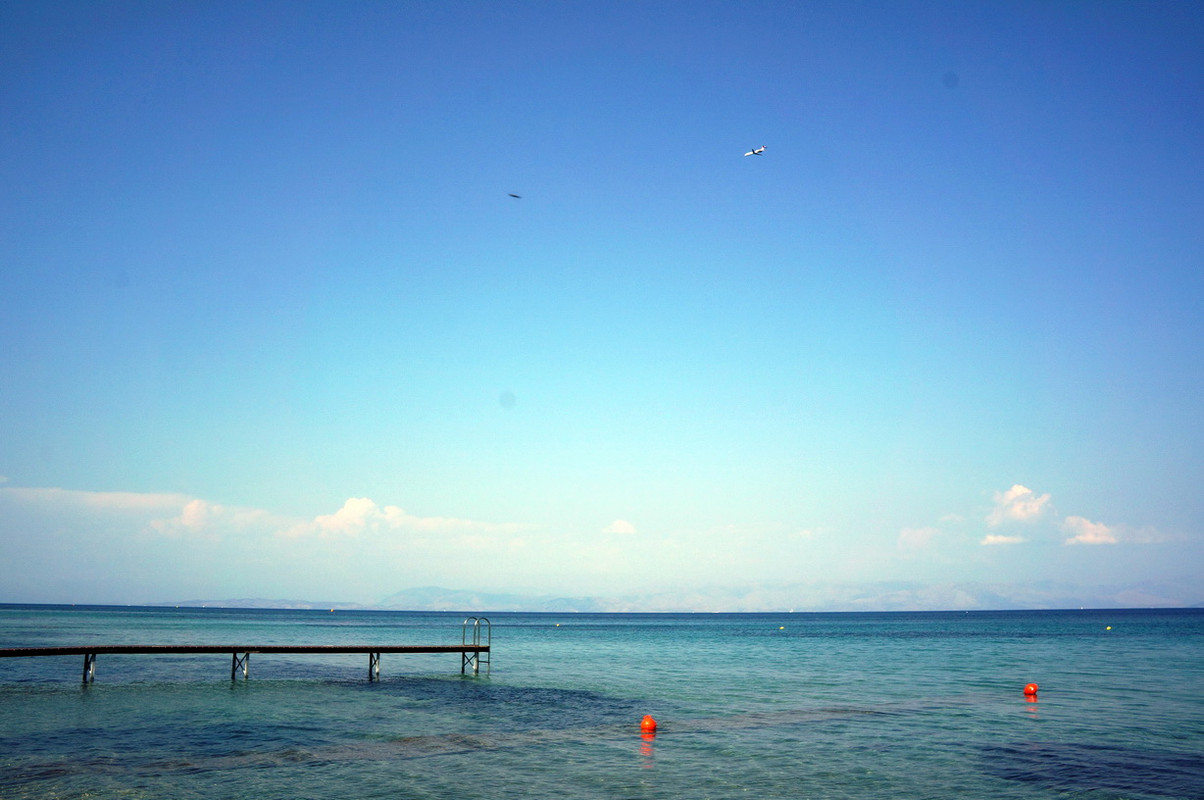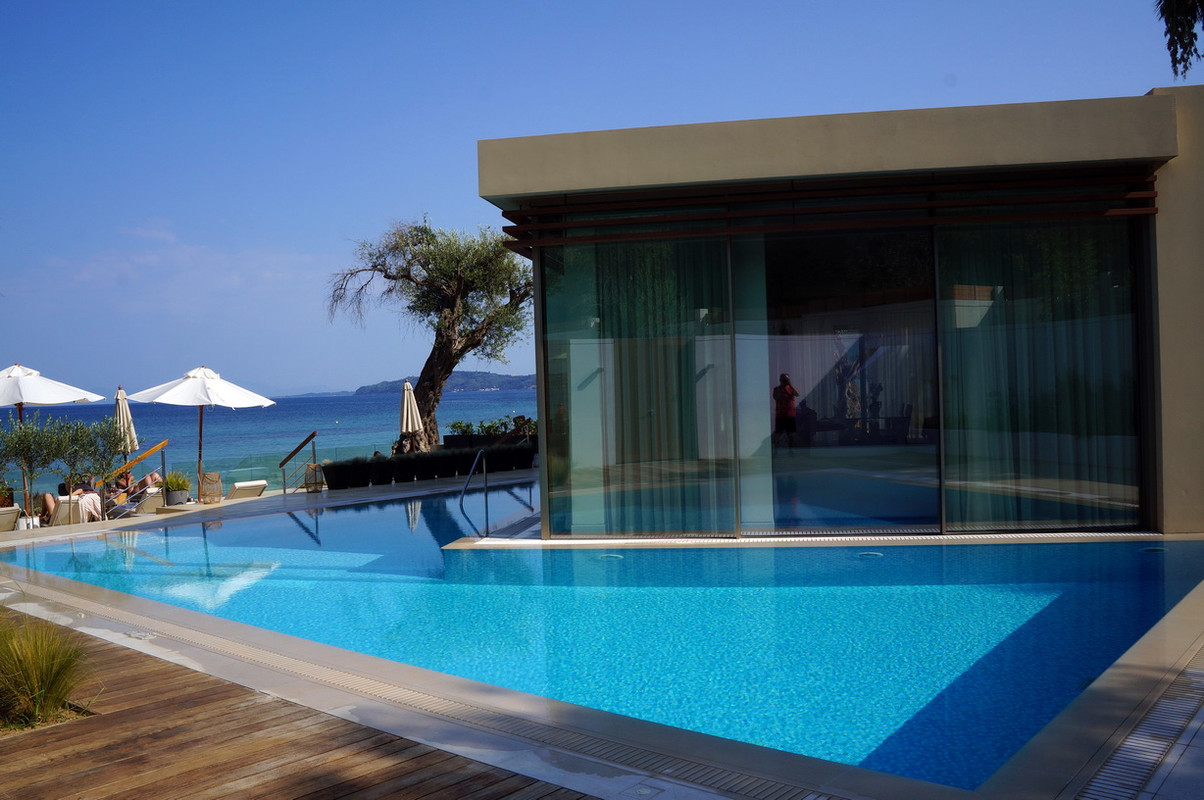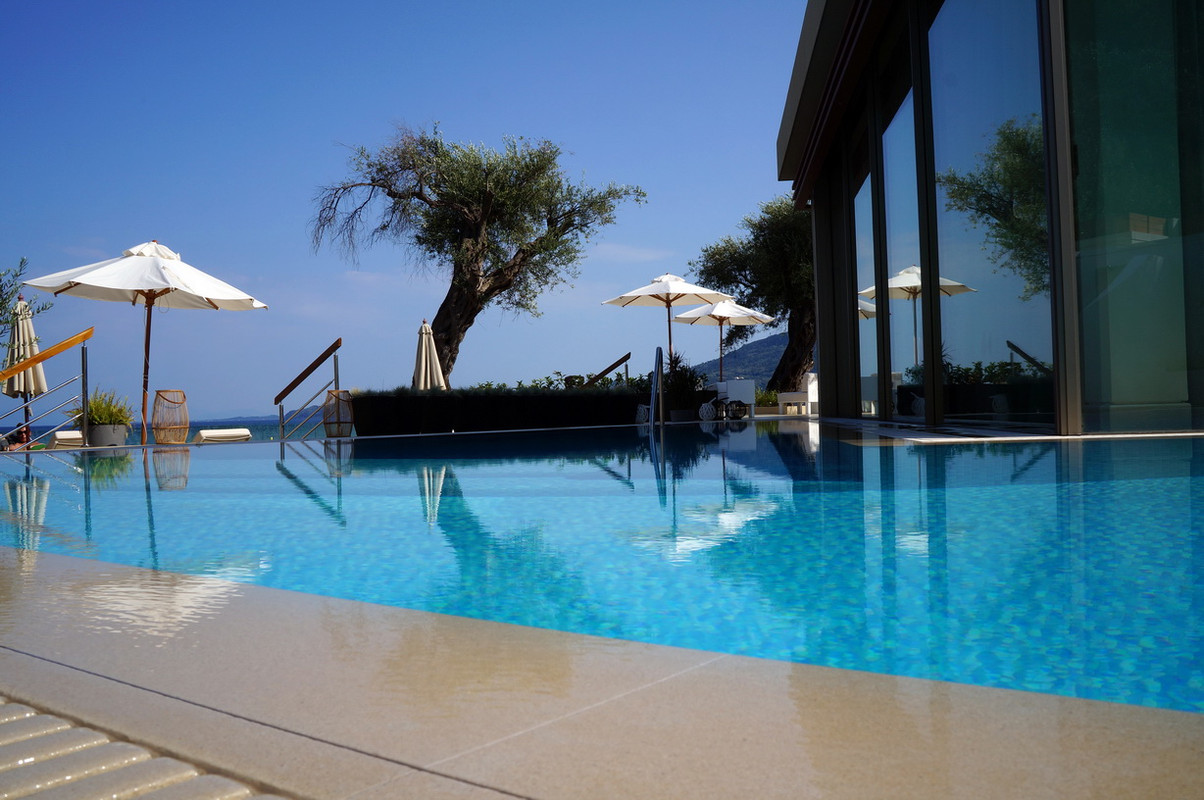 At night :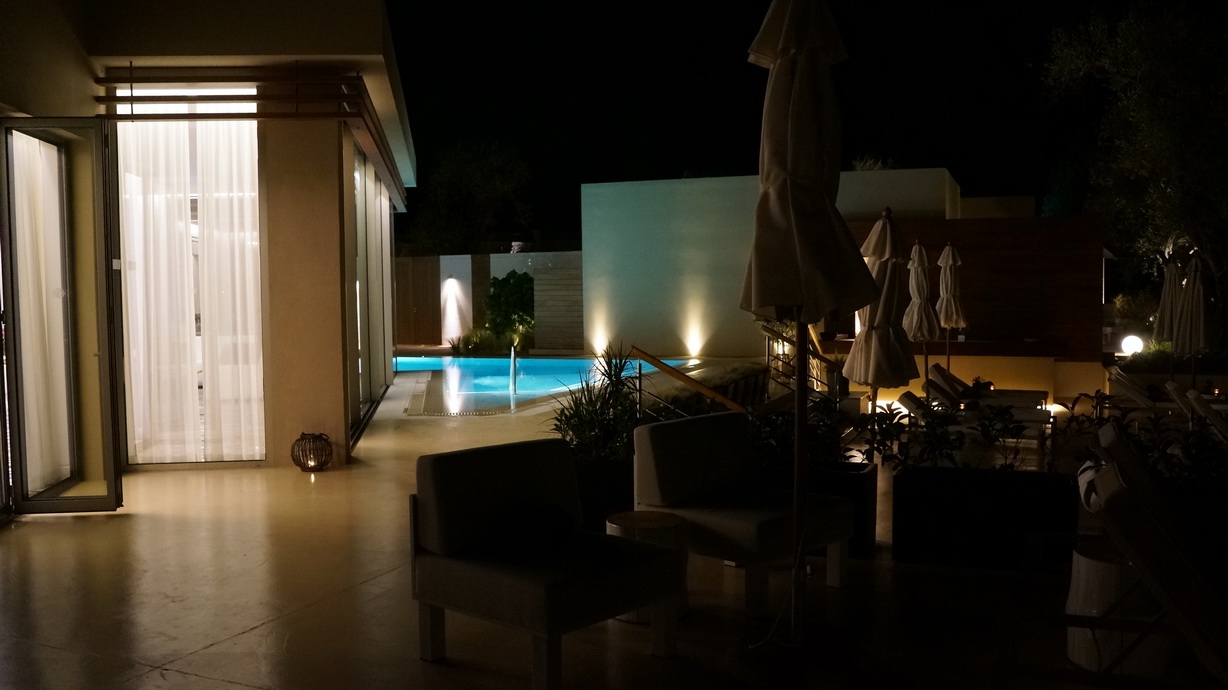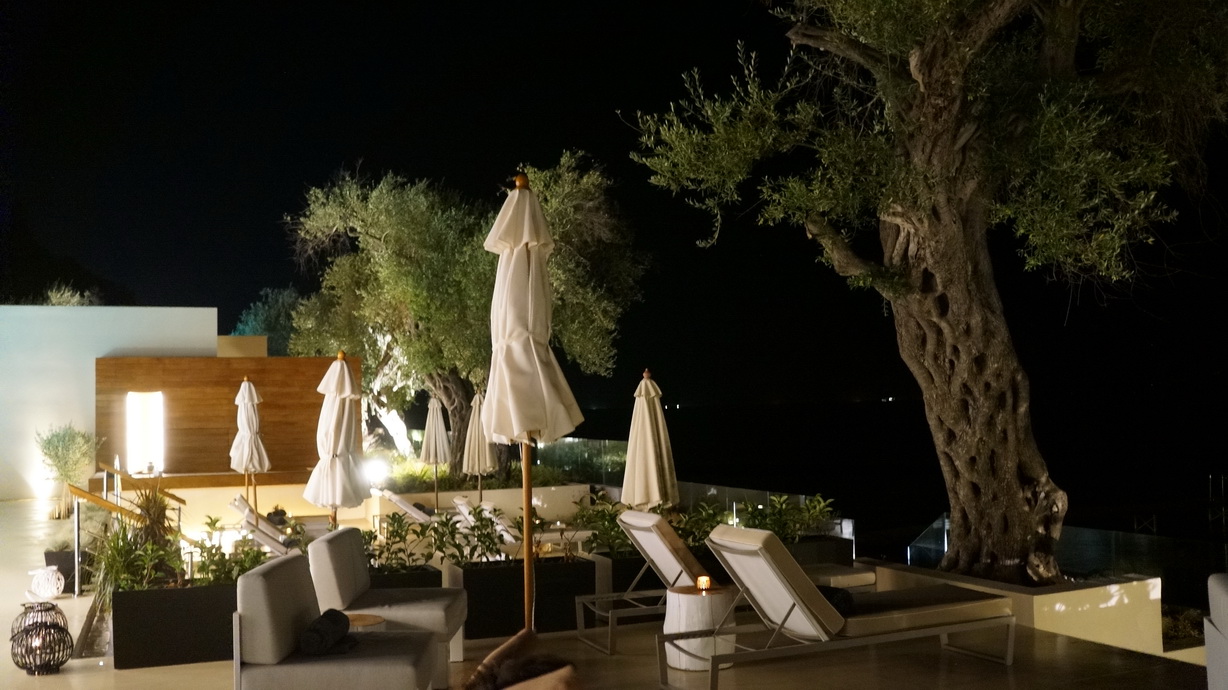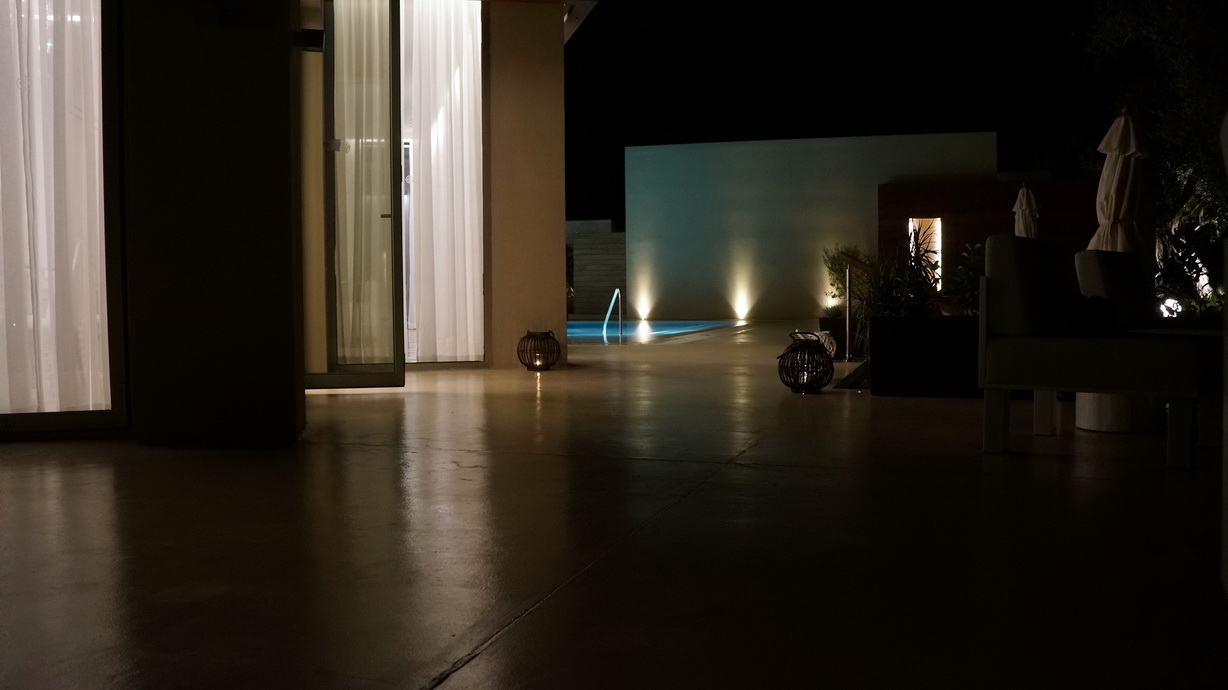 Sep 1, 18, 7:59 am
Join Date: Jan 2014
Posts: 404
Back to our Pavilon Suite - Living Room
---
Living room in our suite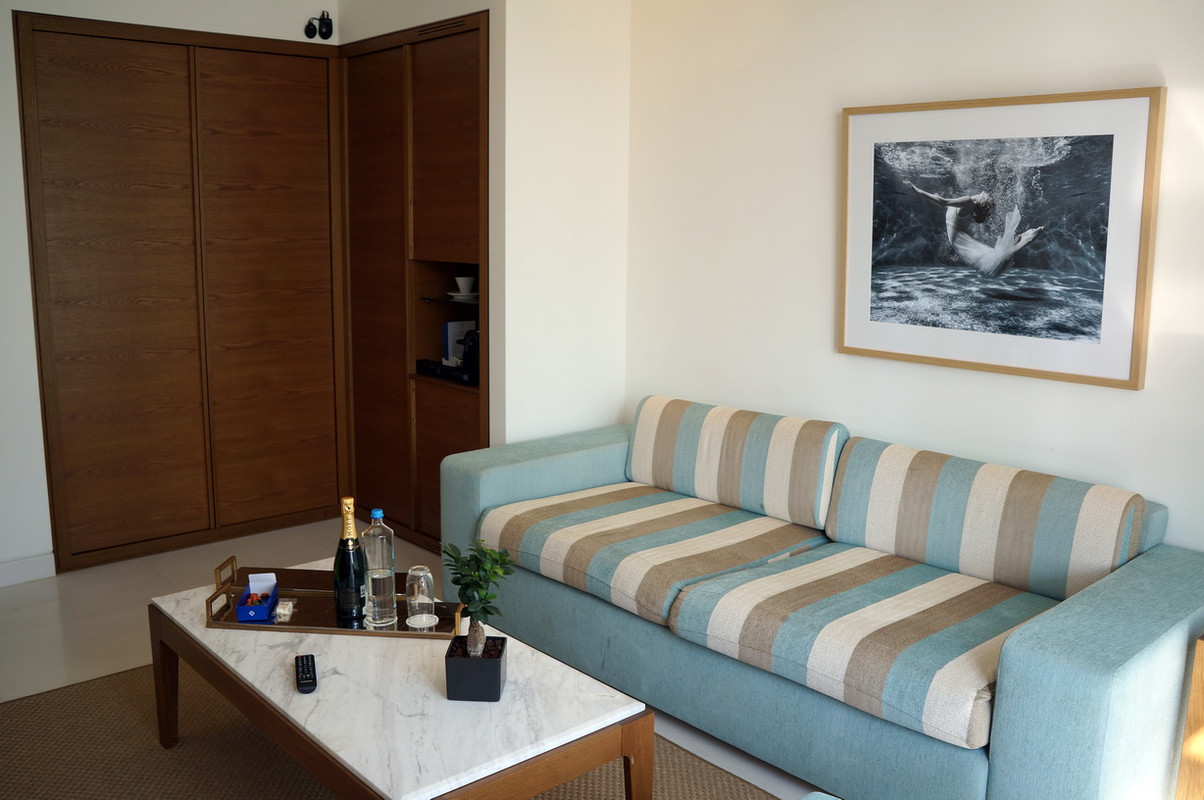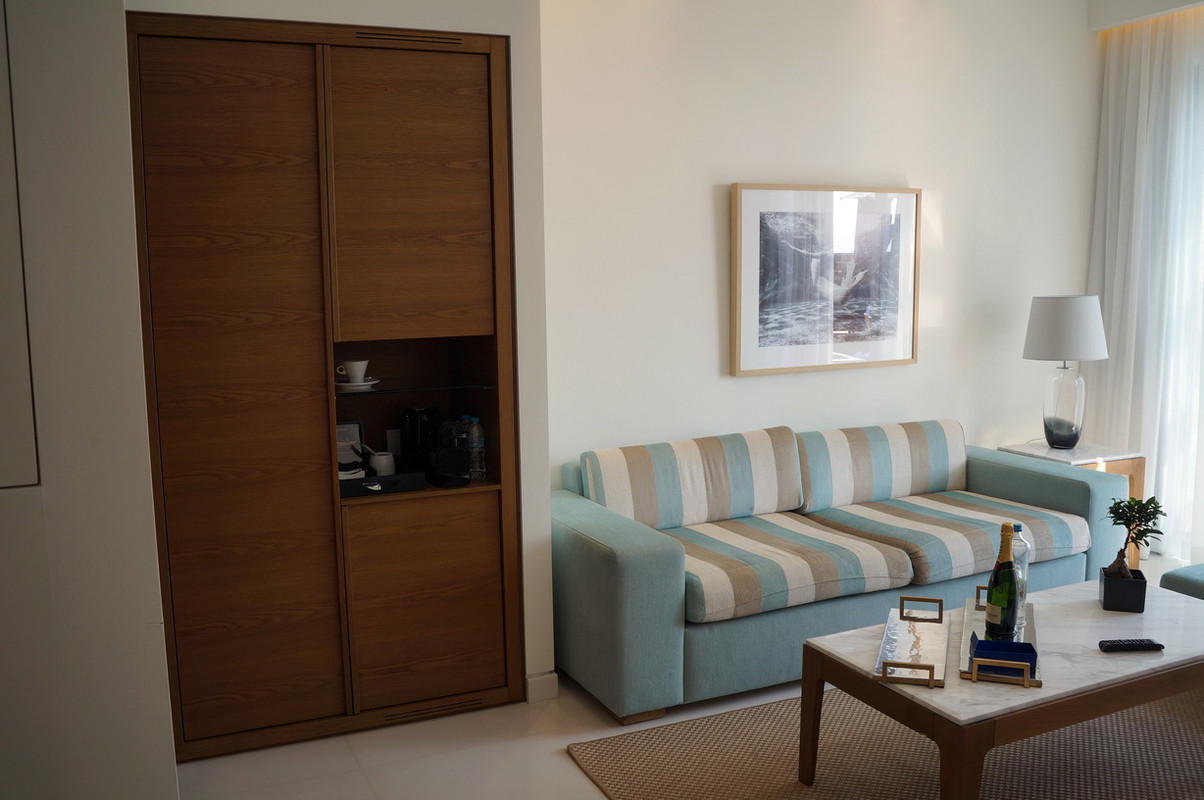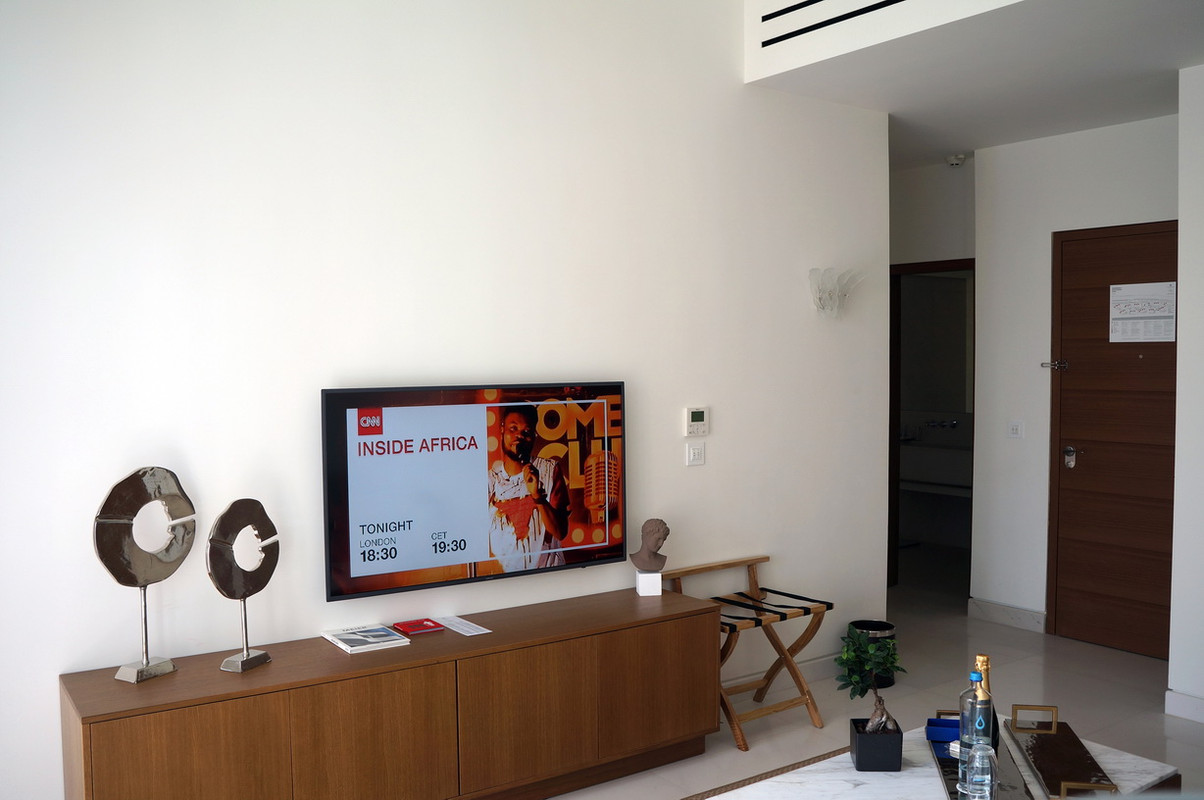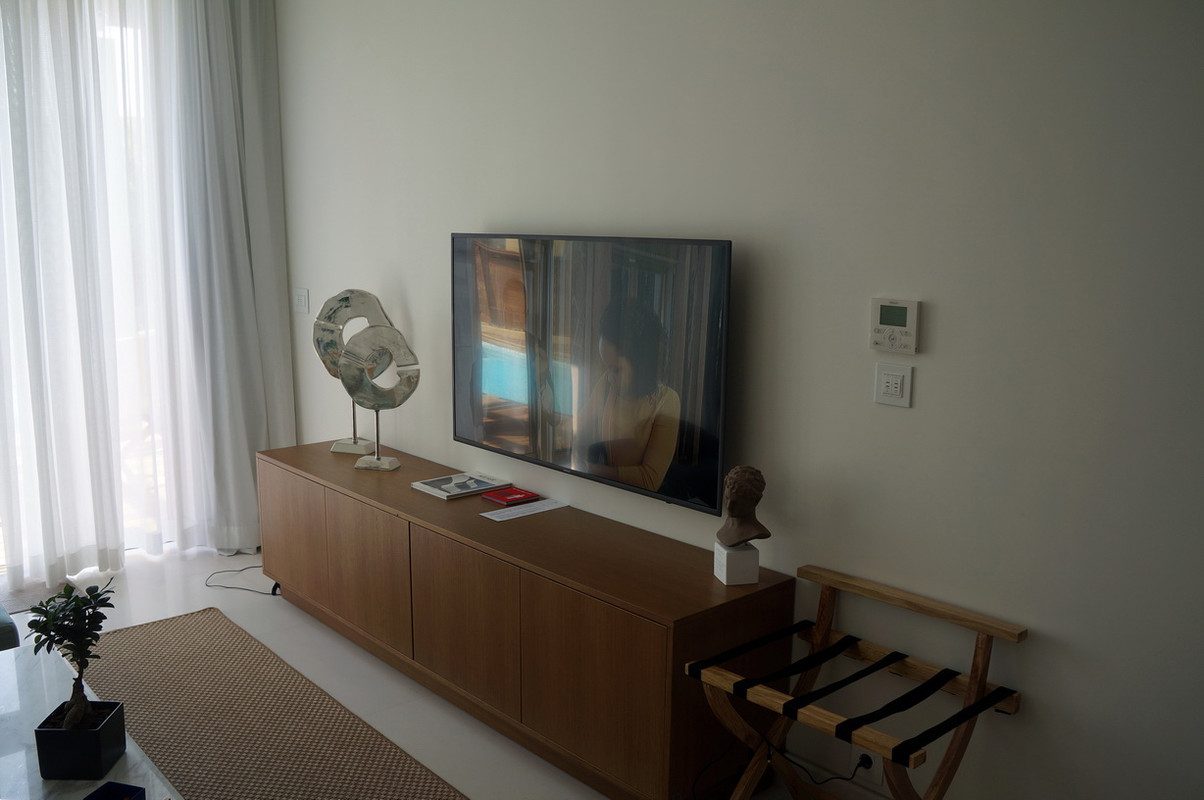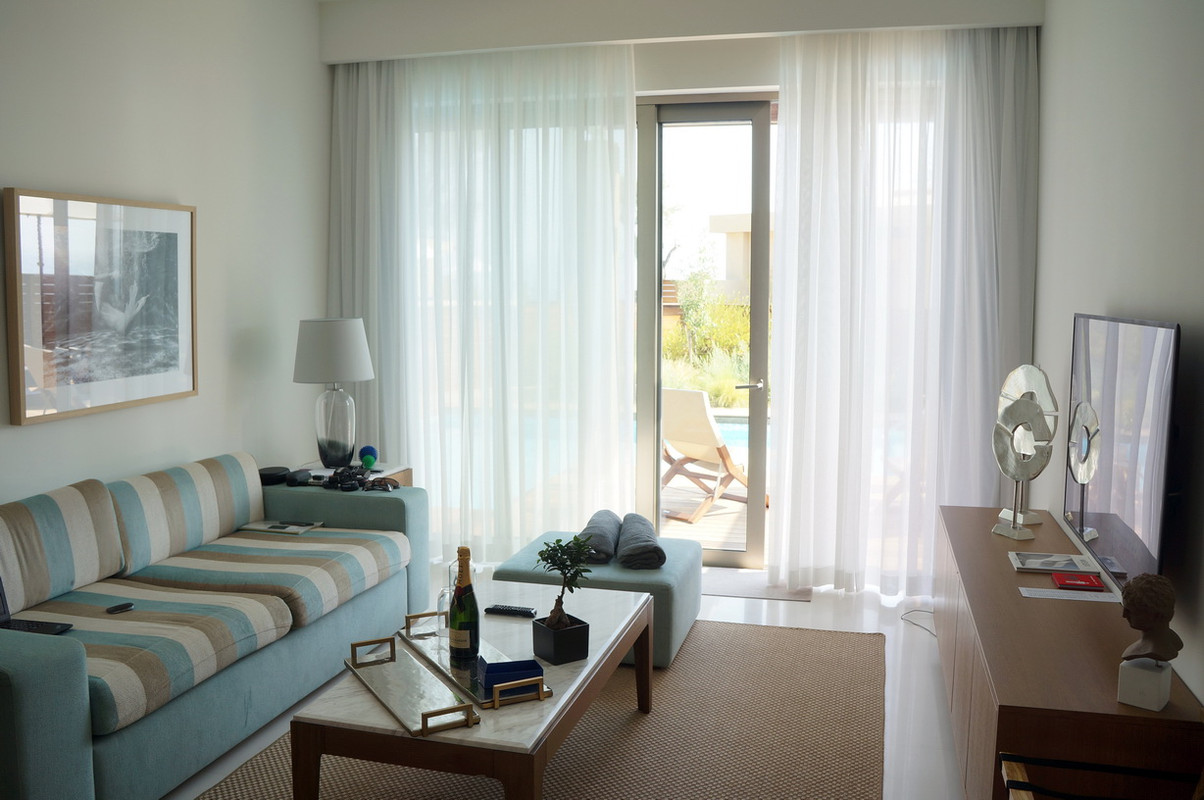 Welcome gift from hotel for Platinum guest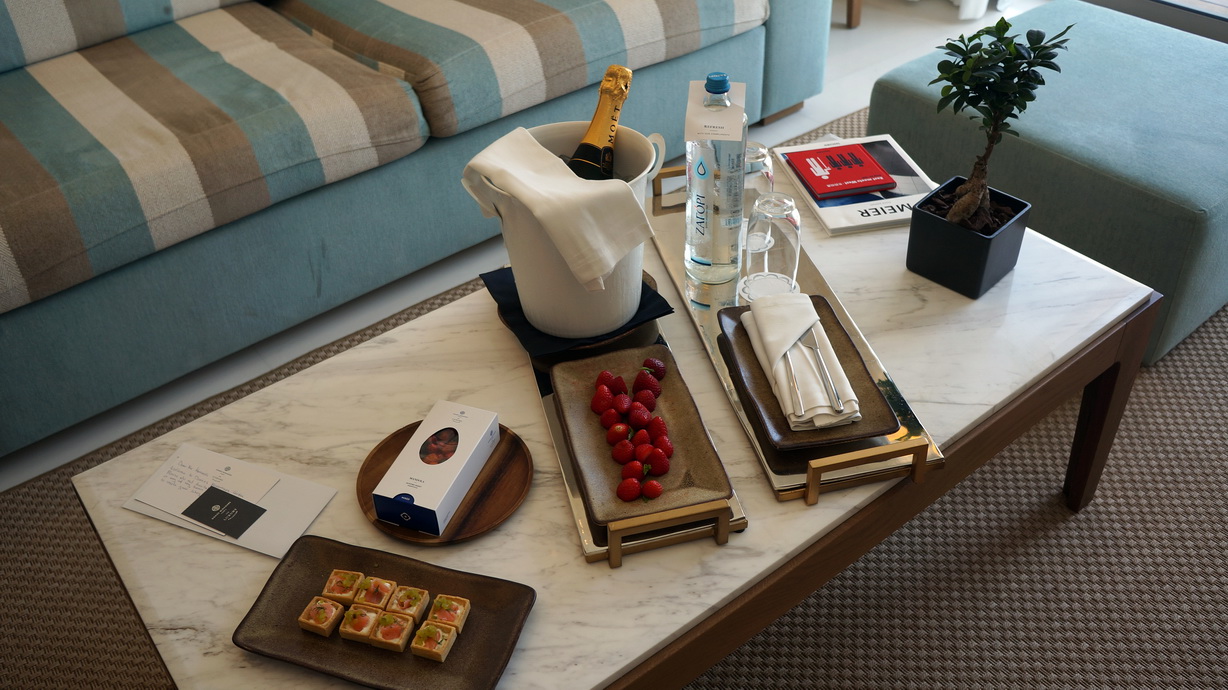 Inside wardrobes, maybe important for women on booking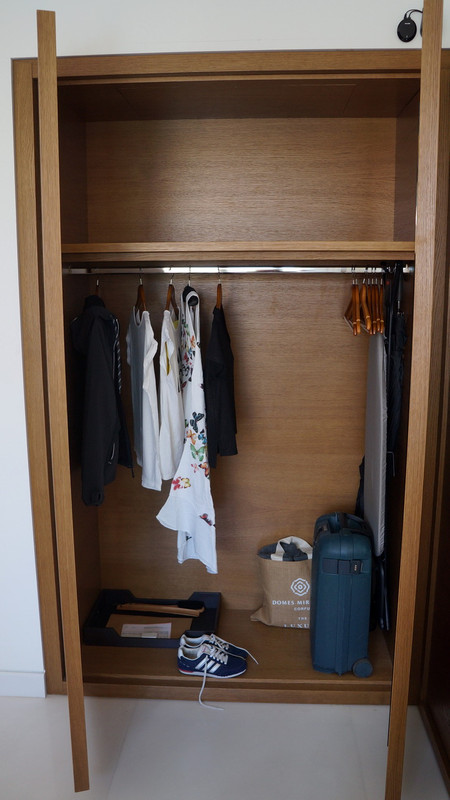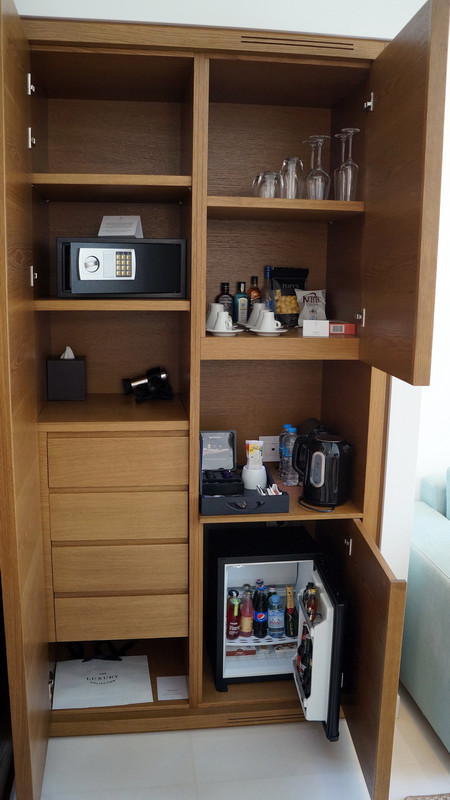 Minibar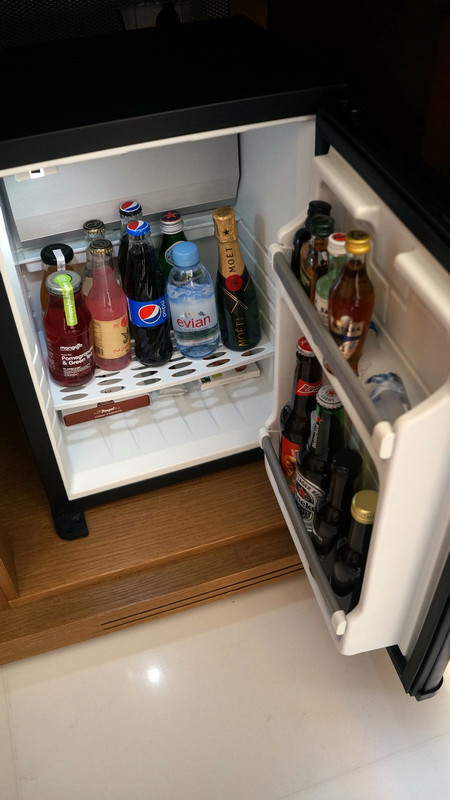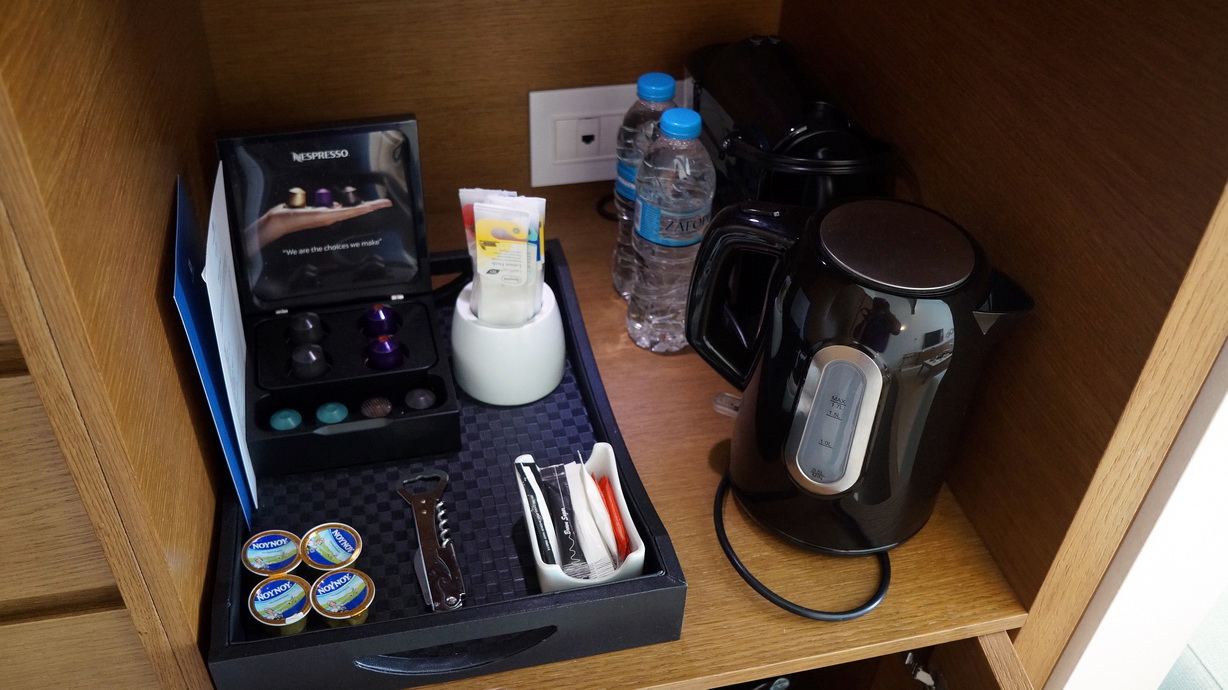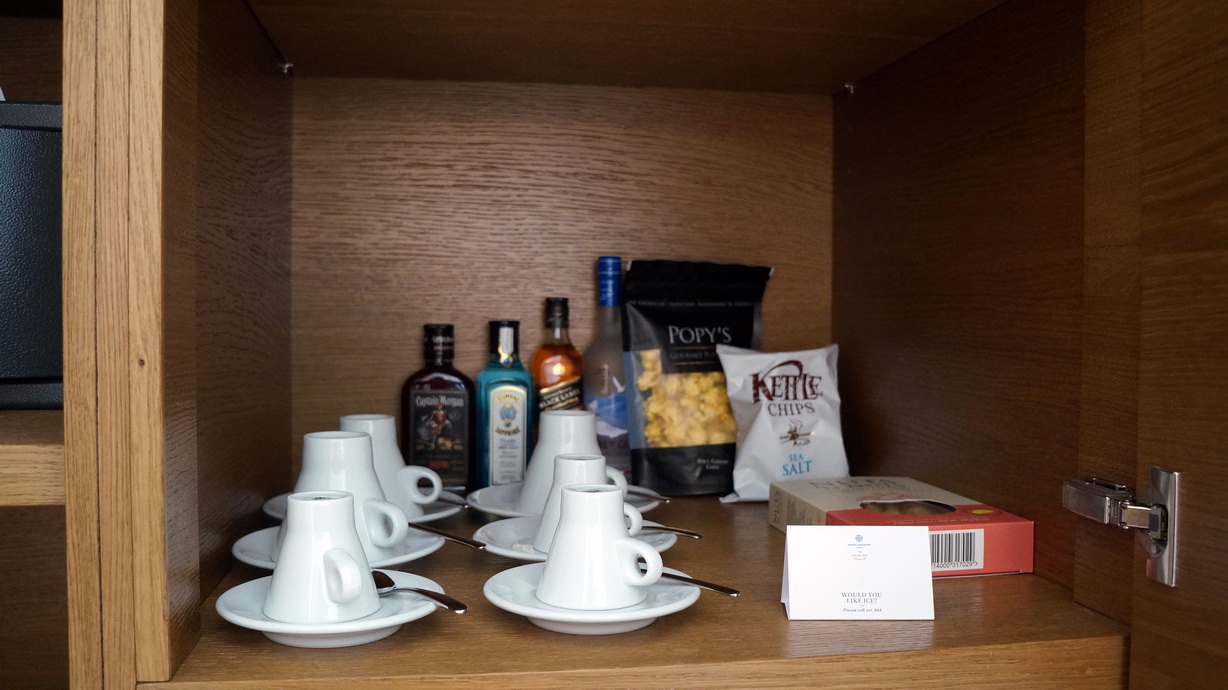 Safe, w/o internal socket, too small for 15" notebook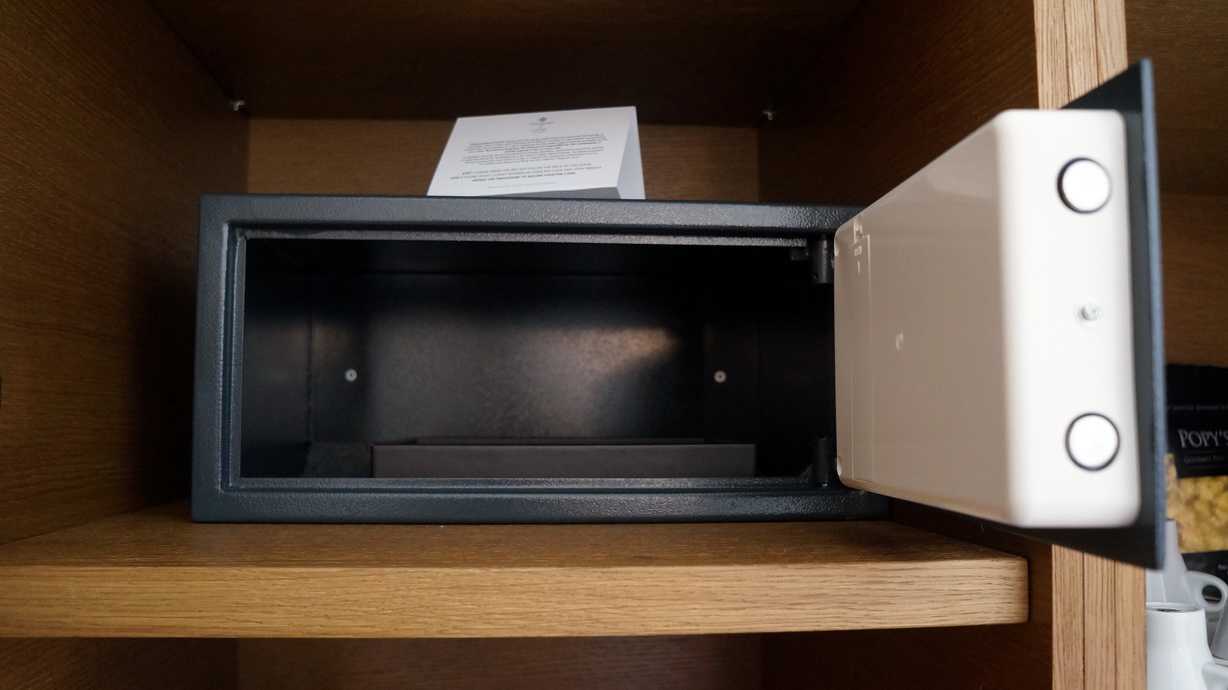 TP-Link Bluetooth gate (TP-LINK_Music), you can connect your device to outside speakers on terrace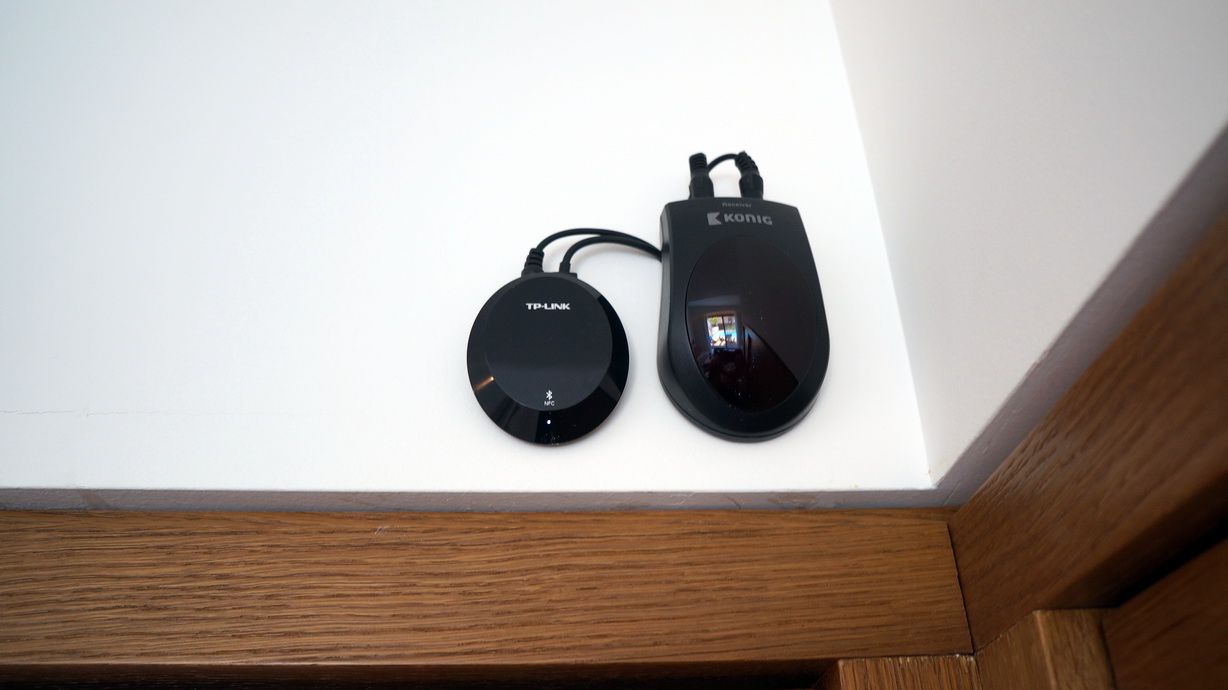 Sep 5, 18, 6:14 am
Join Date: Jul 2003
Location: CT/ Germany - Ich spreche deutsch
Programs: UA Plat, AA Gold, LH Silver, Bonvoy LTTE, HH Dia, Hyatt Disc, PC Plat, CC Gold
Posts: 4,155
Thanks for posting and it look very nice but sadly without a real beach. The Haute Living area seems to be a "Domes" property standard only for those that book the top category suites/villas...it is NOT a lounge for elites so hopefully people get that and don't start screaming they are not getting lounge access! We are heading back to the Domes of Elounda next year after having such a great stay this year but I am keeping the Domes Miramare on my radar for a future visit.
Oh by the way...I think the picture you posted of the "air freshener" was actually a plug in for mosquitoes!
Oct 1, 18, 4:58 pm
Join Date: Jul 2007
Programs: Marriott Titanium
Posts: 423
Hi,

Back home after my 10-day stay; all but the last few nights were on rewards points. We really enjoyed our stay and look forward to trying some of the Crete properties in future years.

As a platinum, upgraded upon arrival to 1 bedroom suite for the entire stay. Full breakfast buffet was included, and a welcome amenity received on first night.

The beach is a pebble beach - a right pain to get in, but the water is very nice once you are a few metres in.

The main pool is small and, in what seems like a Domes trend based upon the Crete threads, seems a little conservatively heated. I was told it was 24C but it certainly seemed fresh.

Our favourite on--site restaurant was the raw bar - a sushi restaurant. There are so many good tavernas in the area that we only had dinner in the hotel once, and we never repeated a restaurant. We had a car.

Happy to answer any questions.
Jan 7, 19, 11:41 am
Join Date: Jan 2019
Programs: Delta, Marriott
Posts: 15
Pavilion Suite at Domes of Miramare
---
If we book any Pavillion room, we'll have access to the Haute Living Room? Is the extra cost worth it? Do they offer complimentary wine and beer in the living room? What are the food choices like? Thanks in advance for your help. We stayed at the Domes of Elounda on Crete last year and loved it. We didn't have the Haute LV access, however.