Sheraton Los Angeles San Gabriel [Master Thread]
Mar 12, 17, 9:43 am
Join Date: Dec 2003
Location: Pasadena,Ca.,US.
Programs: AA, Delta, United, SPG plat, Hyatt dia
Posts: 7,115
Sheraton Los Angeles San Gabriel [Master Thread]
---
Mar 12, 17, 10:43 pm
Join Date: Jan 2013
Location: Austin, TX
Programs: AA Plat, SPG Plat/LTG, Hilton Gold
Posts: 151
flydj451
---
About time, this is great news!

​​There is a Marriott being built on N Atlantic Blvd near AMC. Great to see more options for this area.
---
Last edited by ddjen11; Mar 12, 17 at

10:45 pm

Reason: ddjen11
Oct 28, 17, 2:38 pm
FlyerTalk Evangelist
Join Date: Oct 2001
Location: check foursquare
Programs: Delta DM & 2MM, SPG Lifetime Plat, Hyatt, AA, HH Gold, $tarbucks Titanium
Posts: 14,347
Jan 23, 18, 9:06 pm
FlyerTalk Evangelist
Join Date: Oct 2001
Location: check foursquare
Programs: Delta DM & 2MM, SPG Lifetime Plat, Hyatt, AA, HH Gold, $tarbucks Titanium
Posts: 14,347
Quick visit during the first week they were open
---
I did a quick visit this weekend, they had been open for 6 days:
They did a beautiful job with the design and construction; it seems very few expenses were spared. This did not feel like a Sheraton in terms of a design that I'd call post-post Modern Art Deco. I didn't get photos of the lobby, which had expansive seating areas and beautiful glass bulbs over the check-in area.
The hotel is also larger than I expected, perhaps I'm missing something with the area and how much it can support a 4 start hotel?
The Club Lounge is very nice, mixed seating of couches, tables/chairs as well as a conference room. Again, very nice decor, with a lot of attention to detail such as knick-knacks on shelves, decorative pillows, etc. It's open 24/7 for access to coffee, tea and soda/waters from the fridge. They have a multi-function coffee/espresso machine that already seems to be problematic. I really wish Sheraton would step up and partner with a reliable maker of these machines and push that to all of their lounges; the inconsistency is frustrating. I'd call the spread for breakfast a little above average compared to most domestic Sheratons, certinally enough for a breakfast but nothing to go out of your way for. There were of course opening pains: sugar was on order and the agent was a little overwhelmed with restocking the buffet vs cleaning up tables. At times the fridge was empty; no water or soda.
The agent who checked me in originally assigned me a Club Level room; despite what i'd guess was less than 20% occupancy at the hotel. She said many suites were still being set-up by housekeeping, but when I pointed out that spg.com was selling 4 kinds of suites (1 bedroom, Executive, Club Level, and Corner) she quickly found one. (the website says they have 17 suites). That suite (658) was an interior facing suite and I quickly found out that the bedroom's curtain covered a... wall. No window. The same agent was nice enough to have the bellman show me another option, a corner suite, that was lovely in terms of the view and layout. That corner suite had an unfinished soundsystem half out of the box, and a few other boxes in it, but I didn't mind.
What I did mind was that internet didn't let me log into the premium version, only the slower free version. They acknowledged there were issues with that when I checked out.
Self parking is $15, they also have a very large valet area. Currently, there is no gate for the garage nor have signs been put up that are supposed to say self-parking is on the P2 level. I do appreciate that the elevators for the parking garage are the same for the guest rooms.
The steakhouse is open, a Chinese restaurant and Starbucks will open soon.
This hotel will clearly have a large amount of events. Those spaces looked very nice, and access designed to minimize impeeding on regular guests (ie glass doors between the lobby and the foyer to the ballrooms).
Despite the expected opening glitches, I think this is a beautiful property and hope this is the new (much higher) standard for Sheraton going forward.
This is not a window!
only 1/2 full
Language appropriate for the area
Suite living room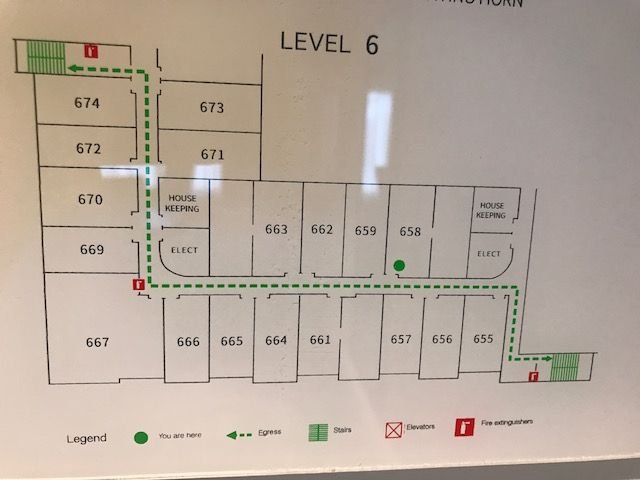 6th floor map
Robot in the lobby to direct you/walk you to your destination within the hotel. I believe Marriott has something similar.
nice amenities
unfinished set-up
This machine in the Club Lounge is already problematic
nice tub in the suite
Jan 25, 18, 12:37 am
Join Date: May 2000
Location: San Francisco, CA, USA
Posts: 1,930
Good review above. I'm here tonight but didn't get an upgrade—- not sure they know enough to check SPG status, and they laughed off my question about whether any suites were available..... so no Platinum recognition. Simple King Room I got was quite nice, facing outward over Valley Blvd, the place is well-soundproofed. The pics above do fair justice to the build quality. Nice friendly staff. No bathtub here, shower only.
i saw the robot wandering. Quite a gimmick, enjoyed seeing it go back to its dock, like a Roomba. Big, open high-ceilinged lobby and grand car entrance. Good computer hardware to use in the lobby, both Windows and Apple. The club lounge on 6 is nice, good espresso machine, nicely furnished. Nice contemporary pool. At night, the lighting is very well done.
The neighborhood of course has zillions of asian restaurants, way too many to pick at random. Be sure to do a little research. About 12 minutes to Pasadena, for more upscale fare. I'd be more than interested to hear other FT'ers Asian recommendations nearby.
I got street parking— free/convenient since I have to be out first thing for work.
The room has has a nice marble bathroom; excellent water pressure in the shower. Large wardrobe with a small ironing board that was perfectly adequate. Decent lighting, bedside controls. A roomy feel, one couch, one chair, both new and tasteful, reasonably comfy for sitting watching the 48" flat panel tv, which has Hulu, Netflix, CNBC, CNN and dozens more, all apparently in HD (about time, Starwood). Finally, TV as good as we have at home. Excellent climate control, effective and quiet. Adequate desk, adequate power outlets, decent internet speed for my use.
The staff said the Starbucks will open in a few weeks, March or April. Szechuan restaurant will also open soon. The bar opens tomorrow evening. Wine list by the glass pretty decent, not particularly pricey (especially as a contrast to the Westin Pasadena, where I spend much more for a glass of Kim Crawford Sauvignon Blanc than it costs for a bottle at Costco. Last time I think the larger glass was $22+). Six beers on tap seemed pretty decent, reasonably priced.
This is probably NOT a good family destination because of the business nature of the hotel decor, the limited shopping and attractions nearby, and a spartan pool, but for a business traveler it seems like it will fit in for my regular round-robin of SPG LA destinations, especially if I want authentic Asian food for dinner. I'd say it fits in my picture like staying in Flushing, Queens, when on a trip to NYC. New hotel: reasonably priced, pleasant surroundings, good work, Starwood. .
Feb 6, 18, 8:40 pm
Join Date: May 2006
Location: Vancouver/Toronto/Hong Kong
Programs: HGP Globalist, SPG P100, Hilton Dia
Posts: 311
When I stayed here on the opening week, I had to specifically request for an upgrade despite there were only 88 guests checked-in that night.... To be honest, the club room that I was offered wasn't that spectacular apart from the easier access to the club lounge.
Feb 10, 18, 8:16 pm
FlyerTalk Evangelist
Join Date: Oct 2001
Location: check foursquare
Programs: Delta DM & 2MM, SPG Lifetime Plat, Hyatt, AA, HH Gold, $tarbucks Titanium
Posts: 14,347
Feb 10, 18, 8:17 pm
FlyerTalk Evangelist
Join Date: Oct 2001
Location: check foursquare
Programs: Delta DM & 2MM, SPG Lifetime Plat, Hyatt, AA, HH Gold, $tarbucks Titanium
Posts: 14,347
Feb 11, 18, 12:48 am
Join Date: Feb 2008
Location: Chicago, IL
Programs: UA GS MM, DL Plat, Mariott LT Plat/Ambassador, Hyatt Globalist, National Executive
Posts: 735
I stayed here on business last week. The hotel feels like a Sheraton in Asia. Signage is in English and Chinese. It has a much higher-end feel than any other US Sheraton that I have been in. No upgrade as an SPG Plat 100 but they said the hotel was sold out for the first time since opening. Club lounge is nice and had a good variety in the evening. It was picked over (right before breakfast ended, so my fault) and crowded when I arrived but the staff got me a bottle of juice from the back before they started putting away breakfast. The bed was comfortable. There was a fire alarm going off at 3 AM one night but they made an announcement and shut it off quickly. I enjoyed my stay and would return. A Starbucks is opening in the lobby soon!