trip report Majestic Barrière Cannes & Aman Sveti Stefan
Jun 12, 15, 6:06 pm
Join Date: Jan 2012
Location: ZRH
Programs: TK Miles&Smiles Elite, IB Plus Plata
Posts: 62
trip report Majestic Barrière Cannes & Aman Sveti Stefan
---
This will be my very first flyertalk trip report. If you have any suggestions or feedback please let me know so that the next trip report can be even better.
Initially the itinerary was
1 night at Le Majestic Barriere in Cannes
1 night at Portrait Firenze
4 nights at Aman Sveti Stefan
1 night at the Westin in Venice
Due to heavy rain in Florence we skipped Portrait Firenze all together and extended our stay in Cannes for one more night. And because Aman Sveti Stefan is such a lovely place we skipped the Westin in Venice too and stayed 5 nights in total at Aman Sveti Stefan.
Le Majestic Barrière Cannes
I know that none of the Hotels in Cannes are highly regarded here.
But we wanted a hotel close to the airport of Cannes and within walking distance to the restaurants. And as this was initially planned as a short 1 night stay only. That is why we gave the Majestic a chance.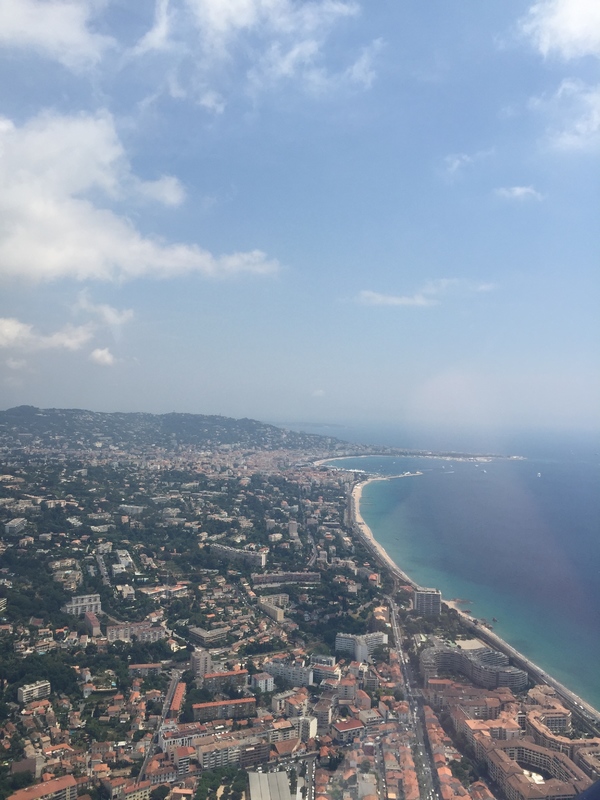 image uploading site
Check-In
We booked a Junior Suite without terrace through our Virtuoso TA and received a Junior Suite with a terrace at Check-In. Overall I thought that Check-In was quite chaotic to say at least. We arrived by taxi and were basically left unattended in the Lobby waiting until one of the receptionists became available. In between we were welcomed by a manager who then took over our Check-in but halfway through she had to leave and somebody else took over to repeat everything in broken German. I must say that she tried hard but this was totally not necessary and just added even more time to the lengthy check-In process.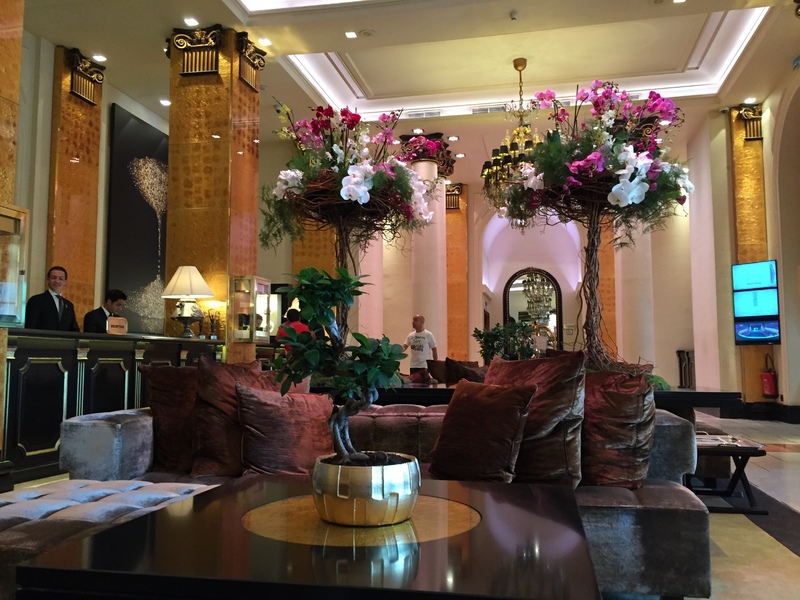 screen shot on pc
Room
In any other 5 Star Hotel in Asia this room would probably qualify as a a big entry level room. But I guess the Cote d'Azur is different when it comes to that. It had everything one needs but not more. What stood out were the excellent black out curtains. Something I really miss at most hotels. And I also really liked the door in the hallway separating the bathroom and adjacent toilet from the rest of the room. It got very noisy the first night. That is probably a problem in all rooms facing the front of the hotel. Not only because of the street right in front of the Hotel but also because of noise from the outside terrace of both of the hotel's restaurants.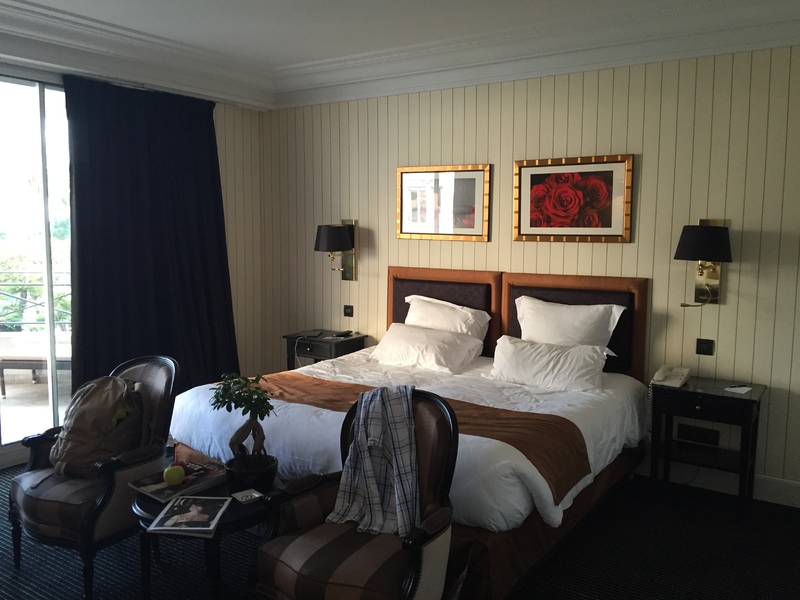 adult photo sharing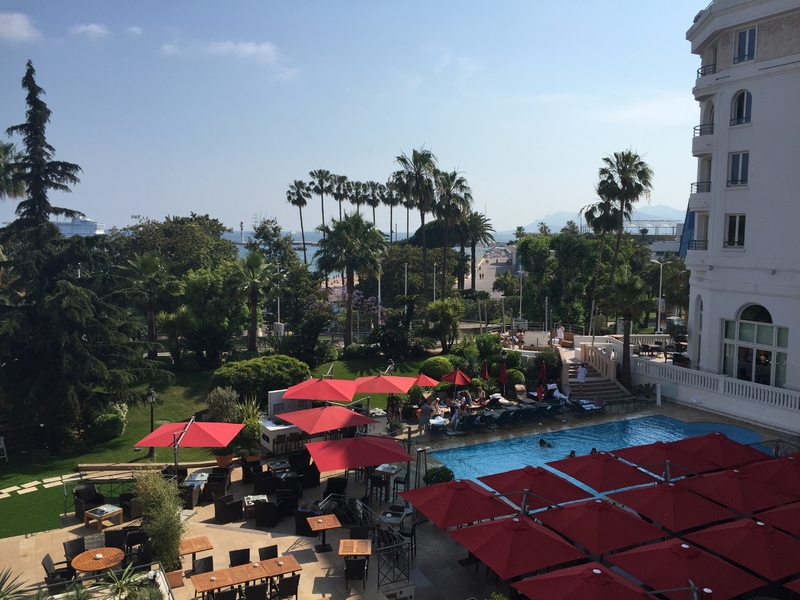 photo upload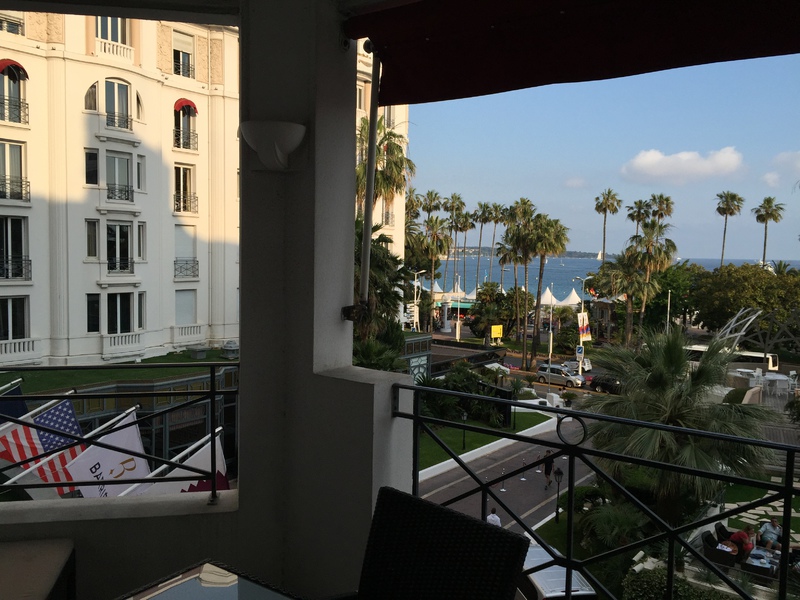 windows screenshot
gifs upload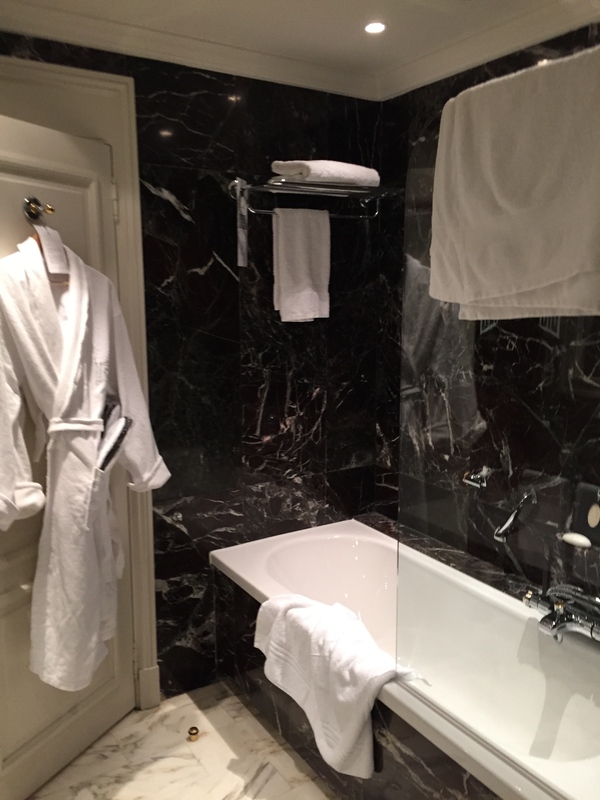 img host
Facilites
I was looking forward to swimming in the pool which actually looks decent on the hotel's website but in reality is pretty much useless.
The pool is right next to the terrace of both restaurants. So everyone watches you swimming and there are only about 10 deckchairs put very close together with no privacy whatsoever. You also have to walk through the bar or leave the hotel in your swimming trunks in order to get to the pool. Not cool at all in my opinion. Unfortunately all sun loungers were mostly taken or dirty when I wanted to make use of them. Included in the Virtuoso rate are also the sun loungers at the beach club which is just across the road. The sun loungers on the pier and in the first row are not included in the Virtuoso benefits. What I anyway don't get is why one needs to pay for sun loungers at a hotel at all if one stays at at the hotel and pays almost 1000 Euros a night. But that is the Cote d'Azur again I guess. Service at the pool and at the beach is almost non existent. Nobody ever asked us if we wanted something. We always had to get their attention was it for a drink, some food or just a towel. That is in my opinion the general service approach at this hotel. If you want something you have to ask them. We sat at the restaruant at the beach for at least 10 minutes with no one ever asking us if we want something but I saw at least 5 employees walking around clearing tables or setting new tables up.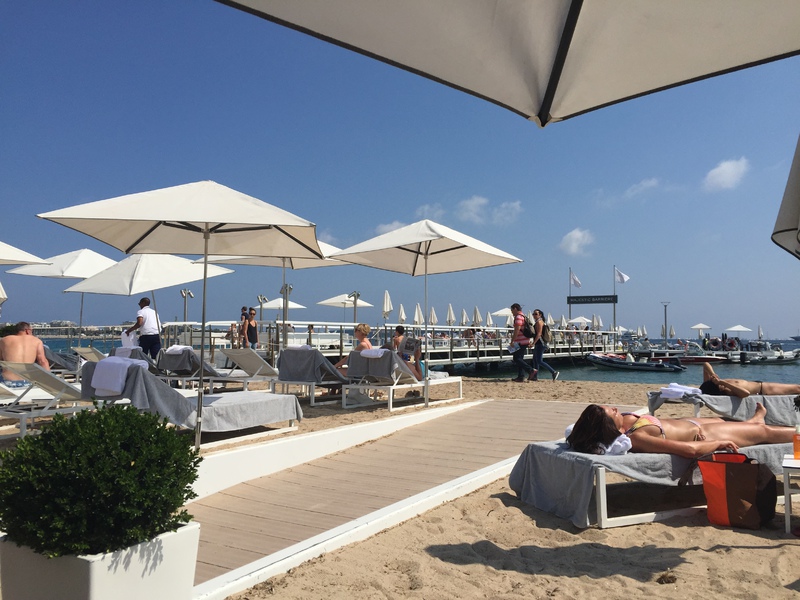 photo upload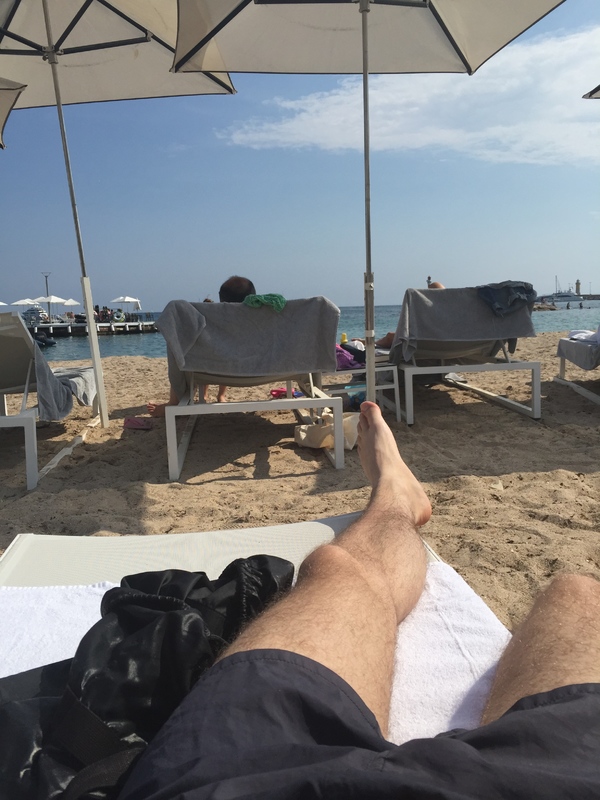 upload img
Food/Beverage
Included with Virtuoso was also a 90 Euro or something credit for food which we used at Fouqet's right after arrival. In a nutshell when you read their menu you would think "Wow impressive" but once you get the food its pretty much tasteless. Not a place I would ever eat again. I liked breakfast though.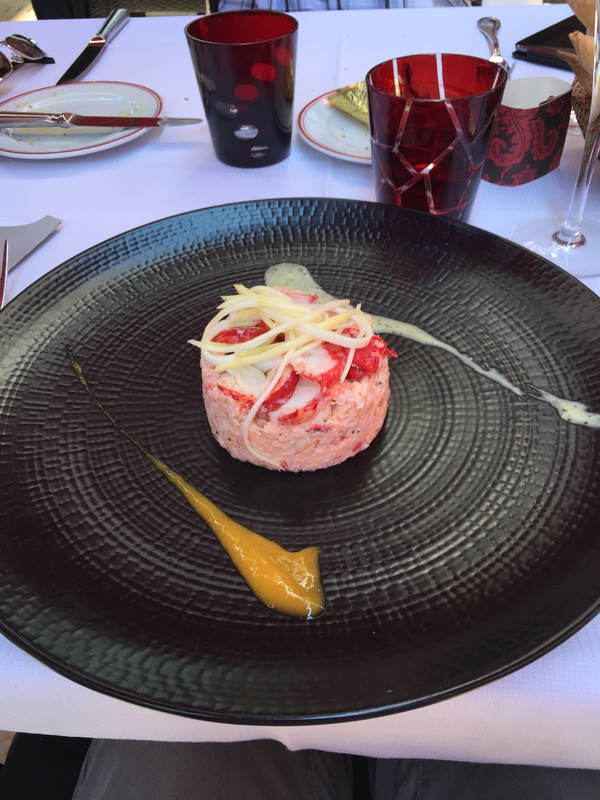 image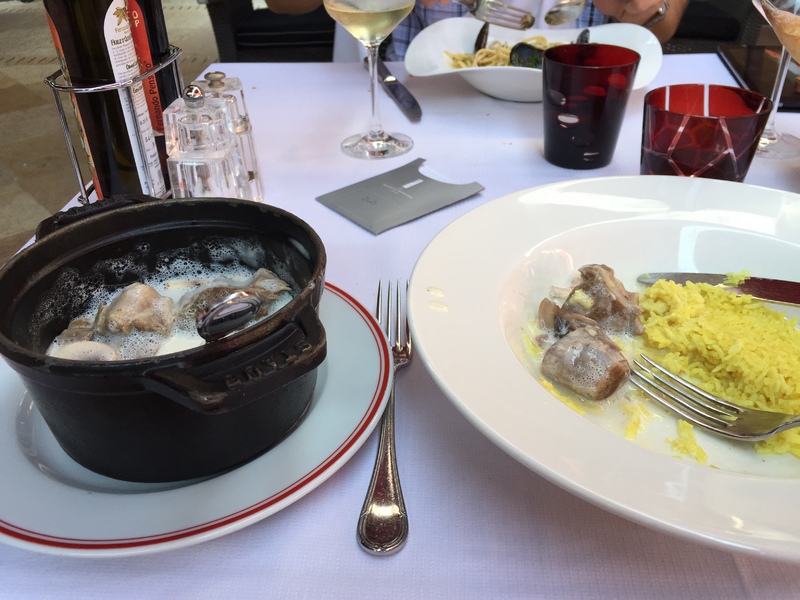 free photo hosting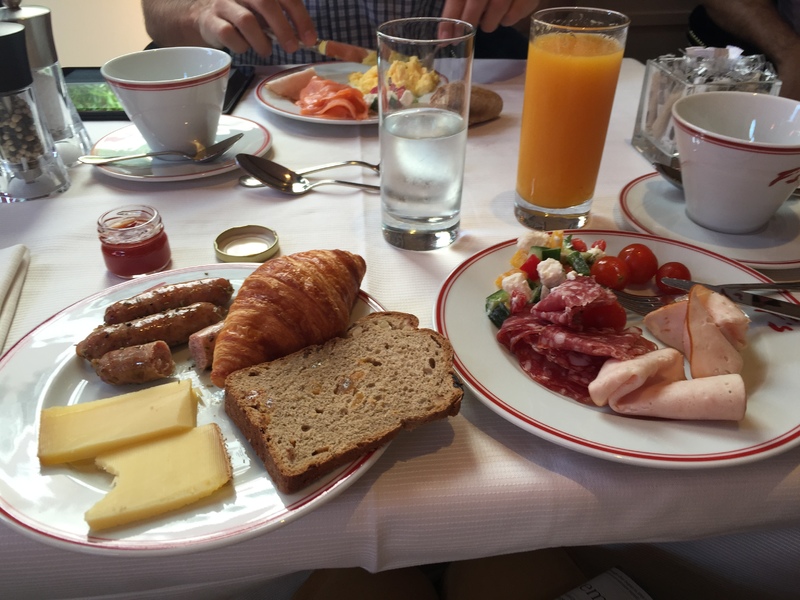 upload gifs
Service
As I already mentioned service at this hotel is a problem. Its not so much the attitude but I got the impression that they simply believe that they don't have to give you good service because someone will always stay at the hotel no matter what. On many occasions we had to ask for drinks, menus, towels and so on. Two things that really made me mad were when we decided to skip Florencel I called the front desk to extend our stay only to be told that I should call back later because everyone is busy with check out's. I mean why do you bother picking up the phone if you can't help anyway? And the day before departure I asked the Concierge if he could organize us bottled water, sandwiches and fruit to eat on our way to Montenegro. I was told to call room service just before we leave. So the next day with a different concierge. Same story but this time he just handed me the telephone and dialed room service for me. Maybe I don't know what a concierge is but I wanted to explain to him in person what I wanted and not over the phone in order to avoid any confusion.
Overall thoughts
Not a place I would stay again simply because there isn't anything that stood out. For a holiday there are not enough facilities. Pool is not great and the beach in Cannes is not worthwhile either. For business I think the hotel is overpriced. Especially when you think about the lack of service. You might as well stay at the Radisson Blu. What was nice though is that they remembered my birthday which was a few days before we stayed at the hotel. I received a nice chocolate cake and a bottle of Champagne.
We also had to print a few documents. We sent them from our E-Mail account to the Concierge. Shortly afterwards we received them in an envelope printed on draft paper. Looked like a list of people attending a Chanel event the night before including Karl Lagerfeld and Diane Kruger. Not very professional.
image hosting free
And the hotel's website is an absolute pain. Nowhere do they display an
E-Mail address. There is a form that you can fill in and send to the hotel. Once I filled everything in an pressed send it just says "please call the hotel". Such things really make me mad.
We also ate at La Palme d'or at the Grand Hyatt. Service there was impeccable and the food simply divine.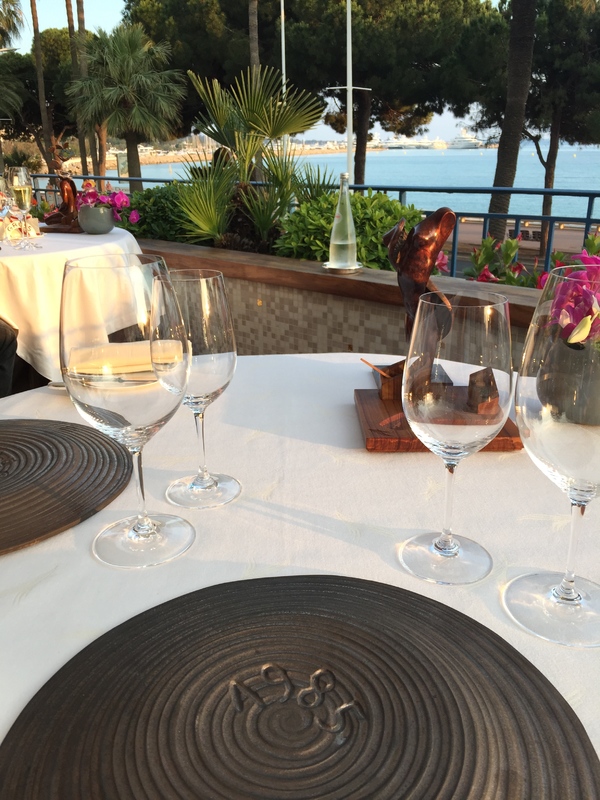 image hosting 30 mb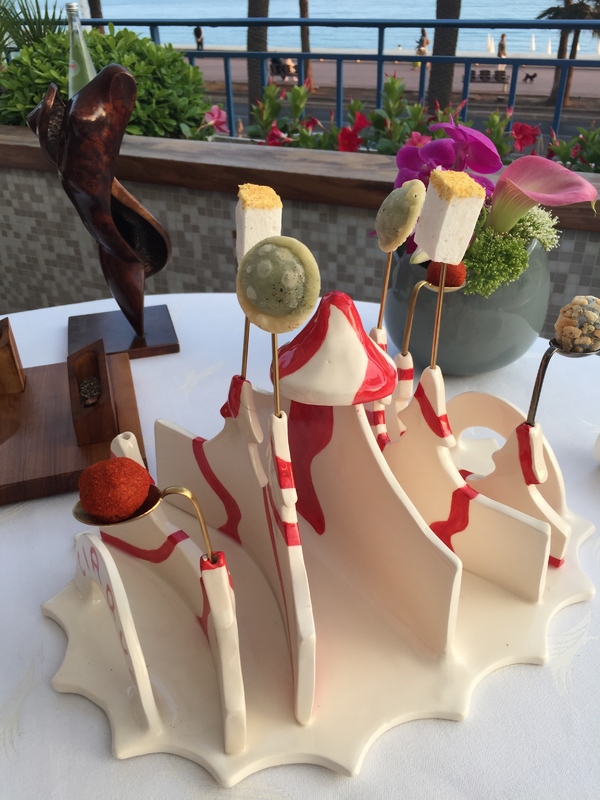 img host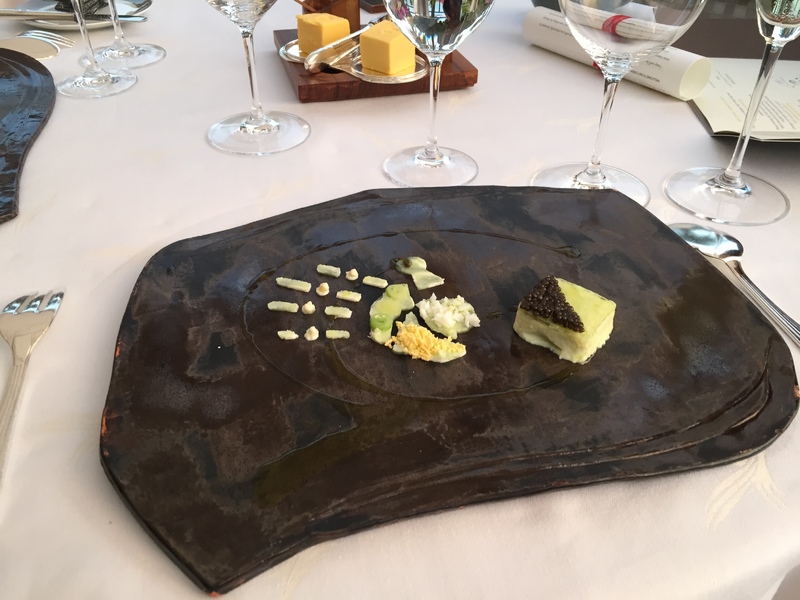 image hosting 12mb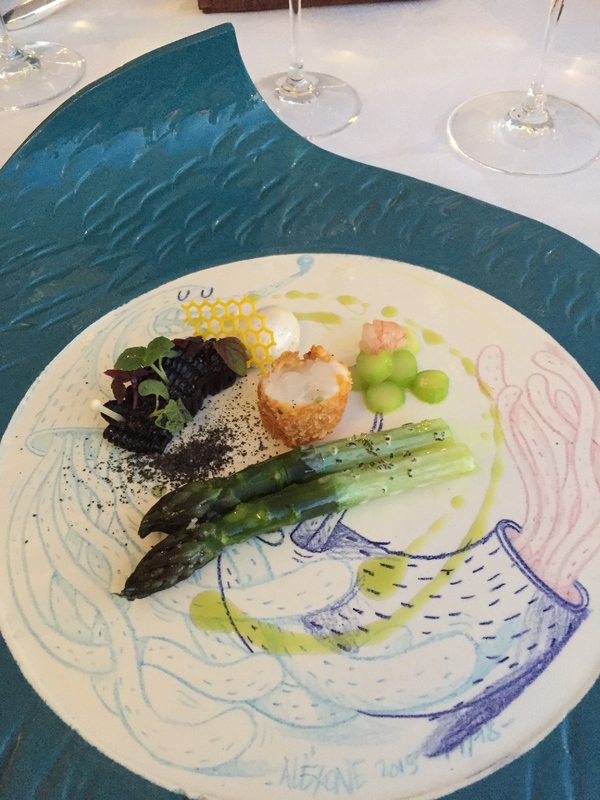 free screenshot software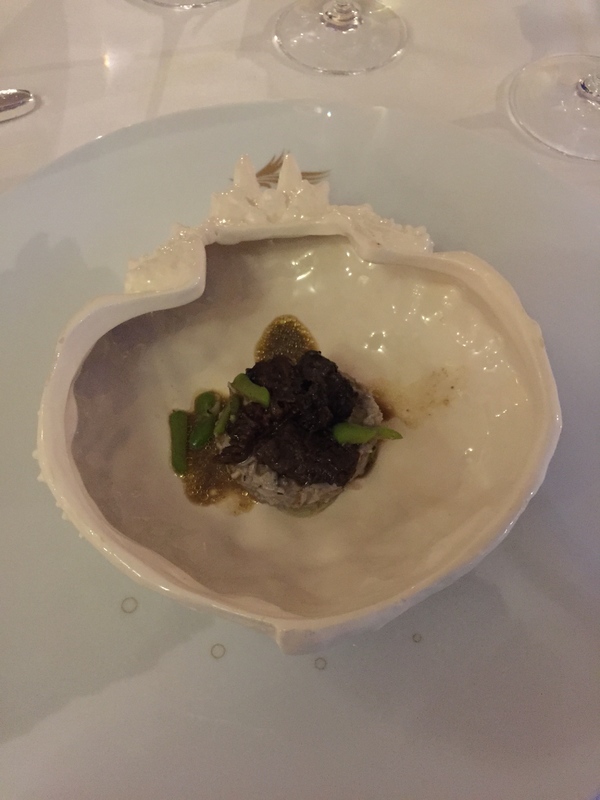 adult image upload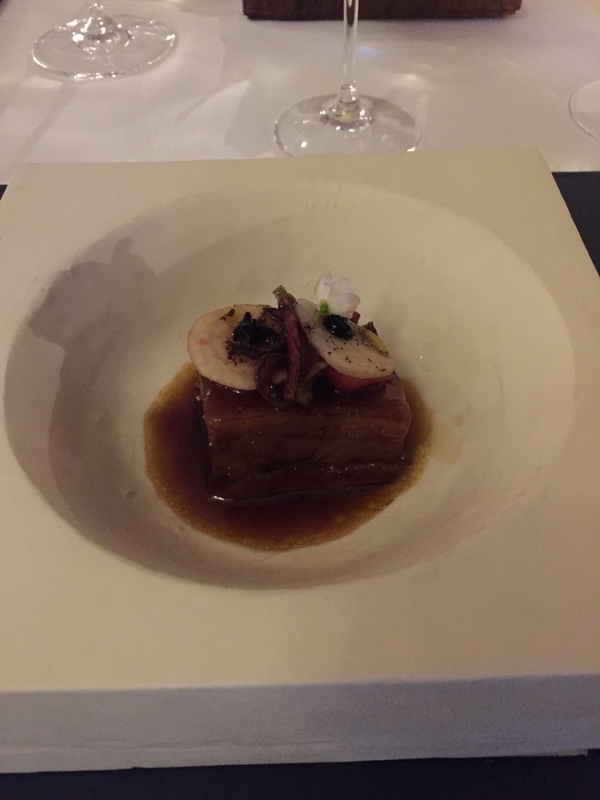 screenshot on pc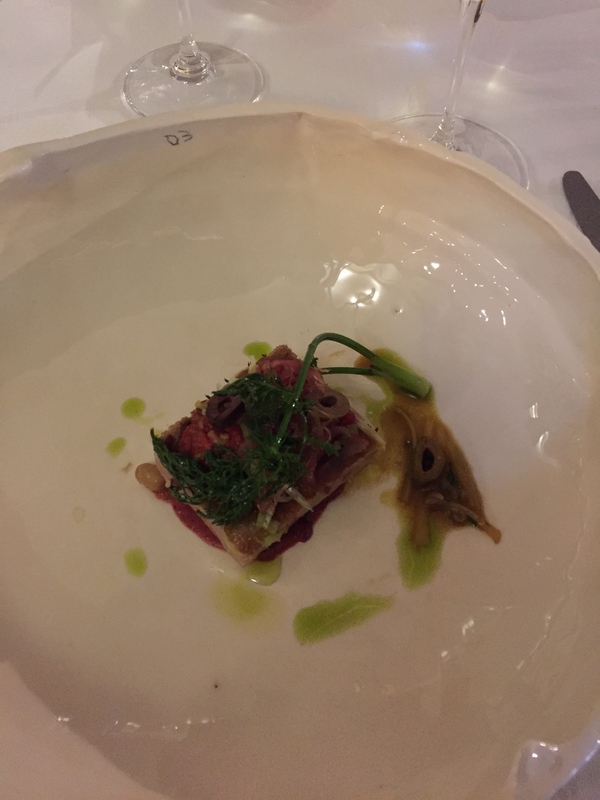 pic host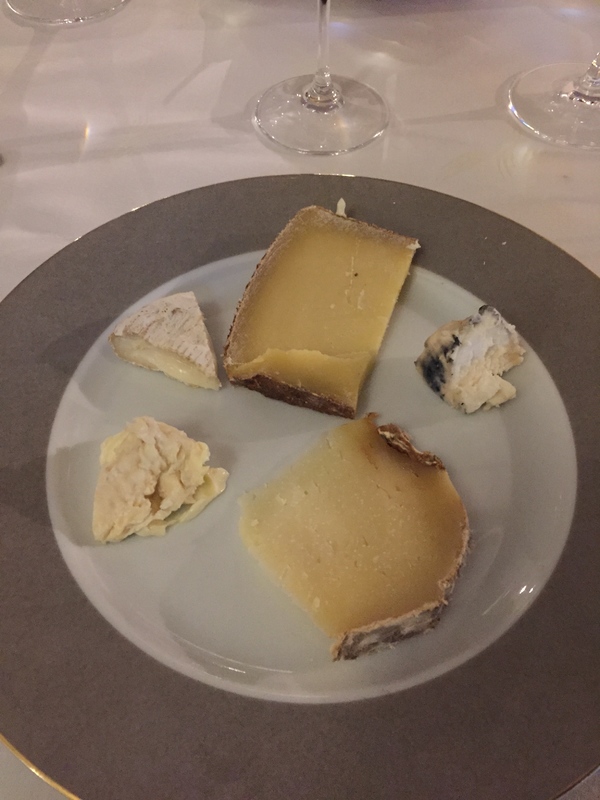 photos upload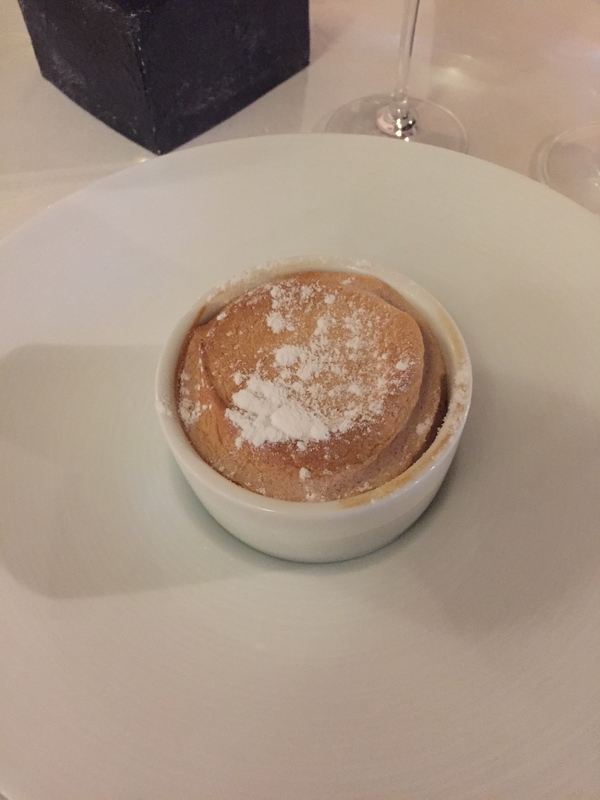 photoupload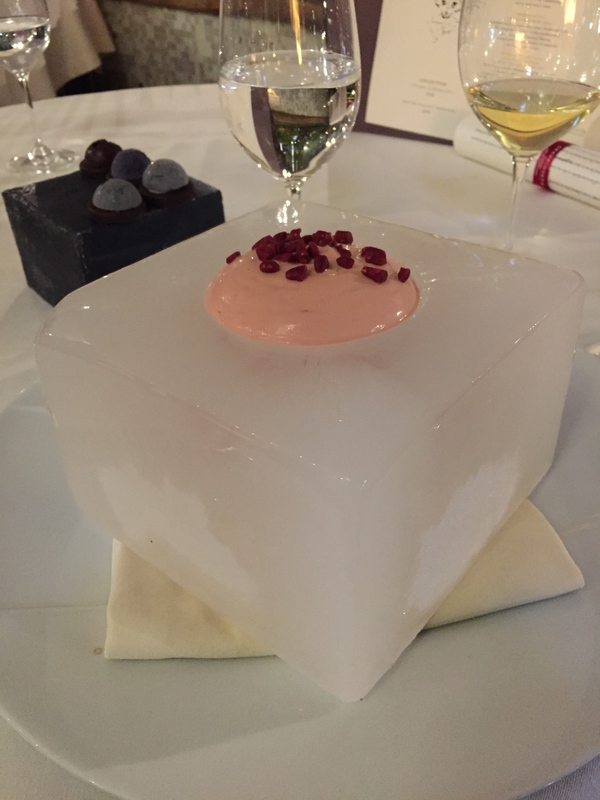 upload pictures free
---
Last edited by IB6825; Jun 13, 15 at

2:39 pm
Jun 13, 15, 12:34 pm
FlyerTalk Evangelist
Join Date: Feb 1999
Location: Seat 1A, Juice pretty much everywhere, Mucci des Coins Exotiques
Posts: 32,591
Yes I found that the Barrière was geared towards French high society when I was last there. I speak French and was able to get decent service by being warm with the staff, but in general they fawned over the top guests. I had the FHR package with free breakfast and lunch, etc and when I had the lunch I found myself next to the Cannes police commissioner and one of the top news anchors on French TV. The staff couldn't stop refilling their glasses, schmoozing, etc.
Jun 13, 15, 3:52 pm
Join Date: Jan 2012
Location: ZRH
Programs: TK Miles&Smiles Elite, IB Plus Plata
Posts: 62
Aman Sveti Stefan
This was our first Aman and I was really looking forward to staying there.
At first we only booked three nights in a Deluxe cottage and then later extended to 4 nights and as soon as a Deluxe Cottage with a terrace became available upgraded to that category by paying the price difference. All of these changes included a lot of paperwork. Each time we had to provide them with a new credit card authorization form and some other paper work. They aplogized a few times for all the paperwork which was due to government regulations. That is what they said at least. Once we were at Aman Sveti Stefan we decided to stay one more night. So we eventually ended up staying 5 nights in total. That was great because I think 3 nights would have been way too short to fully enjoy the hotel. I can't remember for sure what the Virtuoso benefits were but I think it was free lunch once during our stay, upgrade based on availability, free breakfast not only continental breakfast but whatever there was on the menu and late check out.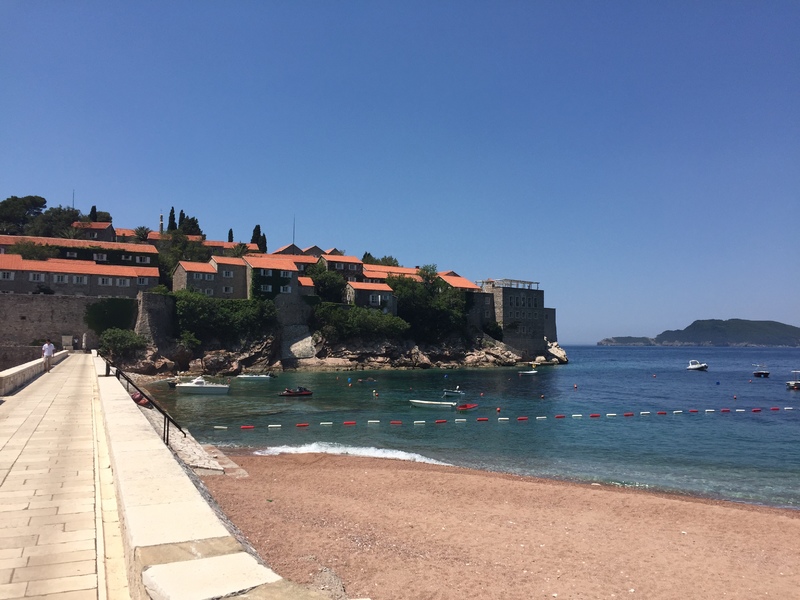 imgur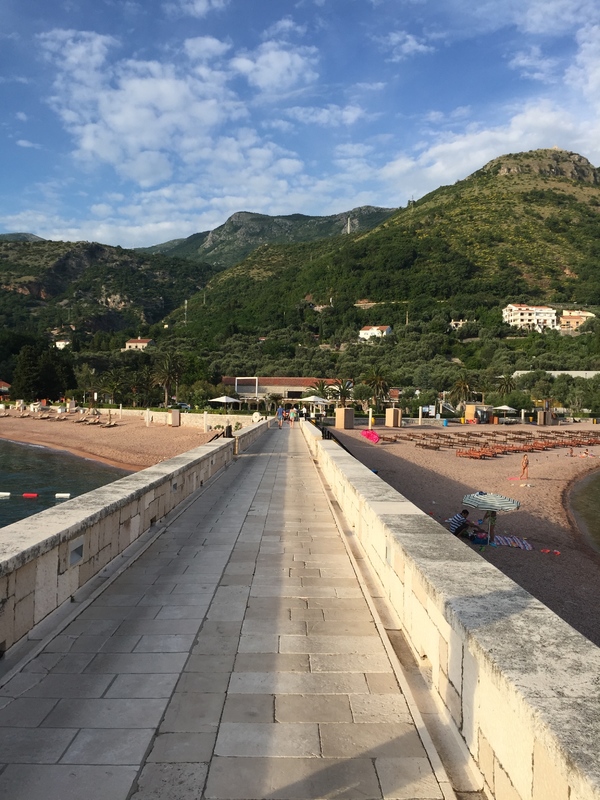 screen cap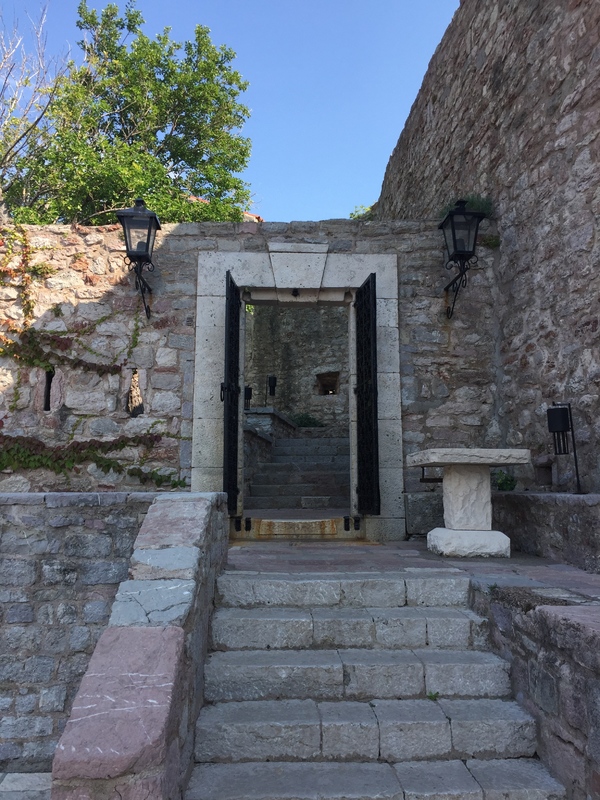 image url
Check-In
Included in the room rate is a complimentary transfer to an from Tivat airport. Tivat airport is the closest airport to the hotel about a 40 minutes drive away. Transfers from other airports for instance Dubrovnik and Podgorica are available too but they are not free of charge. I think Dubrovnik is about 300 euros one way. The driver was already waiting for us when we arrived and drove us to the hotel in a newish Audi A8. He did not really say much because he said his English is not very good. We did not mind at all but what I found interesting is that quite a few of the hotel's employees speak no English or very few words but there was always somebody to help them out. As soon as we arrived we were warmly welcomed by the GM and other staff members. We were also given a short tour of the hotel and its history. I really liked that short hotel tour a lot.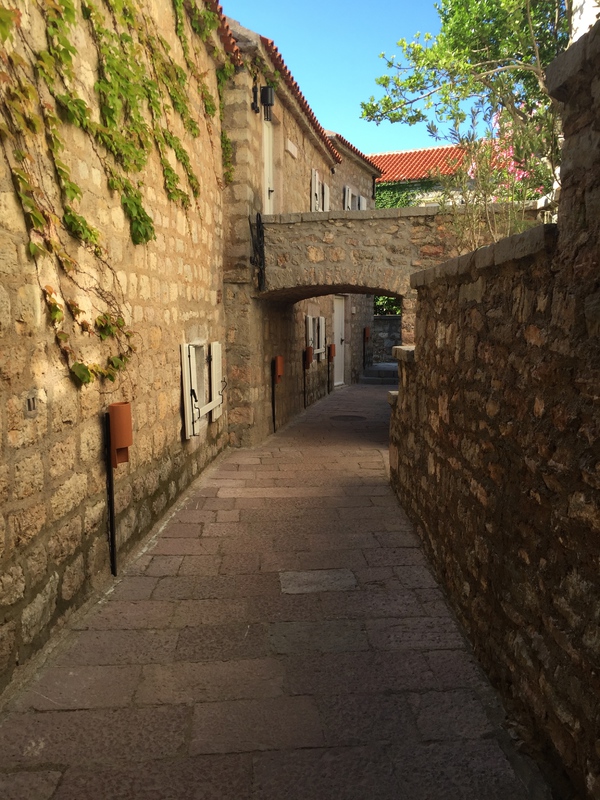 image share
upload pictures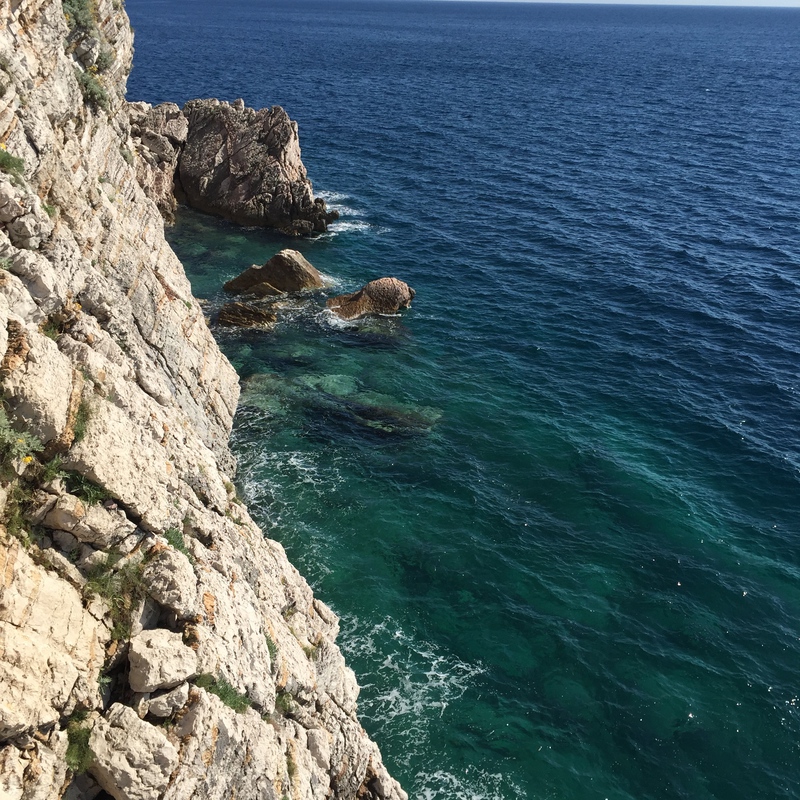 uploading images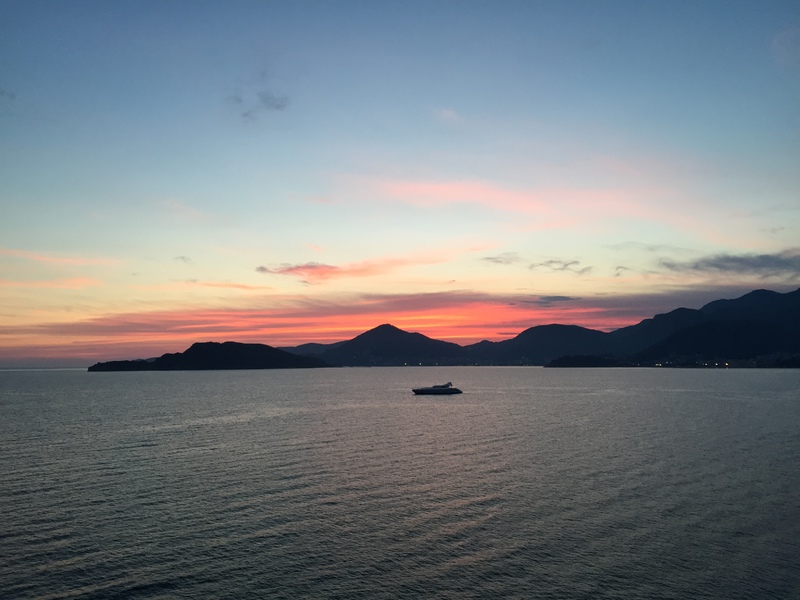 free screen capture software
Room
We were assigned room 38 which I think is probably one of the nicest or maybe even the nicest Deluxe Cottage with a terrace on the entire Island. It basically sits at the top of the island right next to a church on the one side and the Adriatic Suite on the other side. From the terrace you have a great view to Villa Miločer and the other beaches. The view is absolutely fantastic. I think the bathroom is also quite unique with its curved ceiling. And if I am not mistaken Aman is using this room as an example for a Deluxe Cottage with terrace in their brochure and on their website. For our last night we moved to room number 12 which is a Deluxe Cottage. It is much larger inside with a separate living room and a bathroom downstairs. What I definitely remember was that the shower in that room was nowhere near as nice as the rain forest shower which we had in room 38. And if I am allowed to be nitpicking then storage space in room 38 is very limited but apart from that I would not have wanted to stay anywhere else. As I said it is probably the best Cottage they have. At first I was a bit apprehensive about the rooms on the island because I thought they look very basic and rustic. I almost wanted to stay at Villa Miločer because those rooms are much more contemporary at least from what you could see based on the pictures. But once I was at Aman Sveti Stefan I thought the Cottages on the island are just great the way they are. There really is nothing else that you would need to have in your Cottage and there are so many things to do, you anyway spend very little time in your room.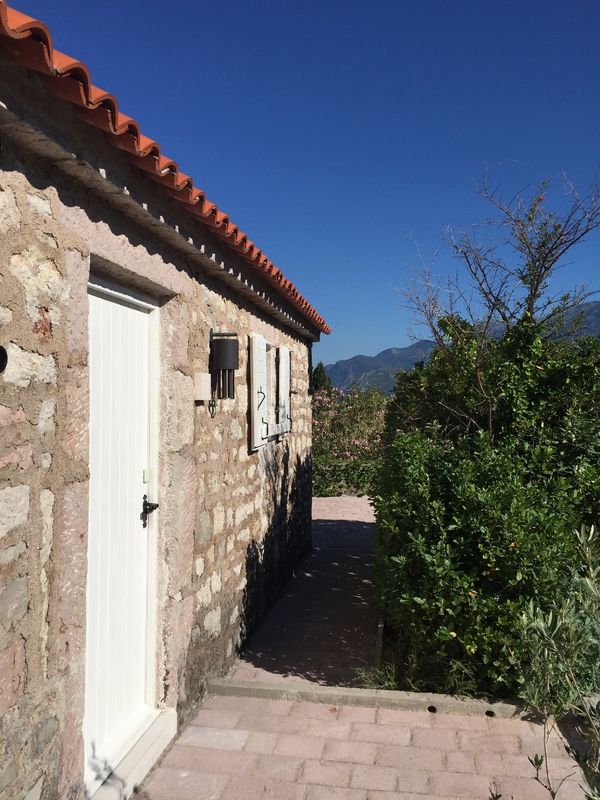 imgurl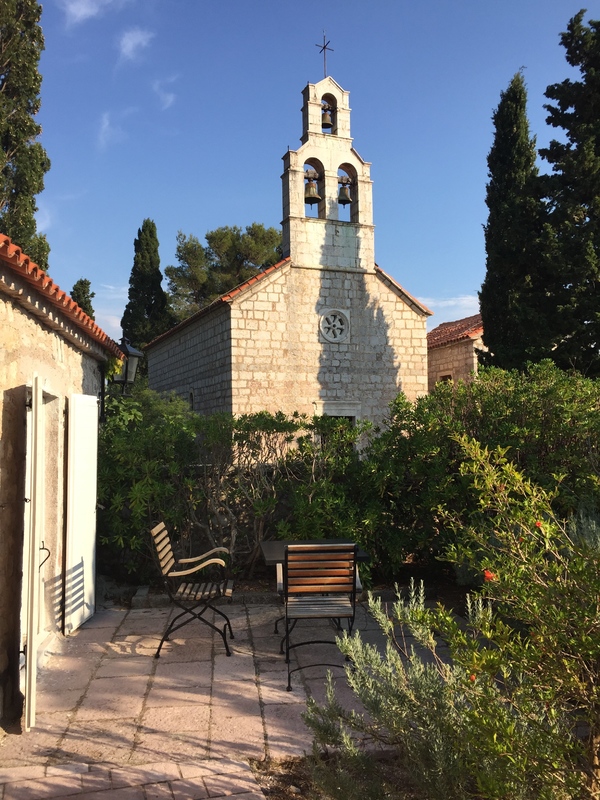 image uploader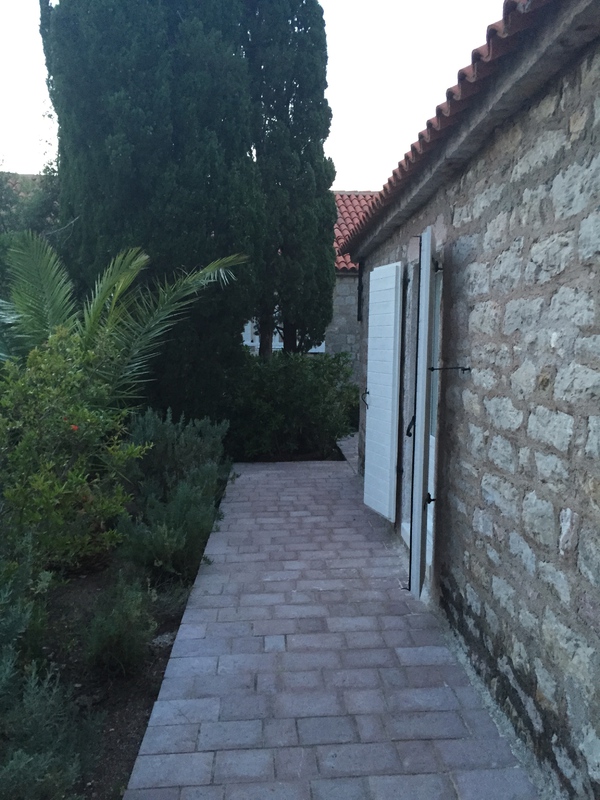 upload gif from url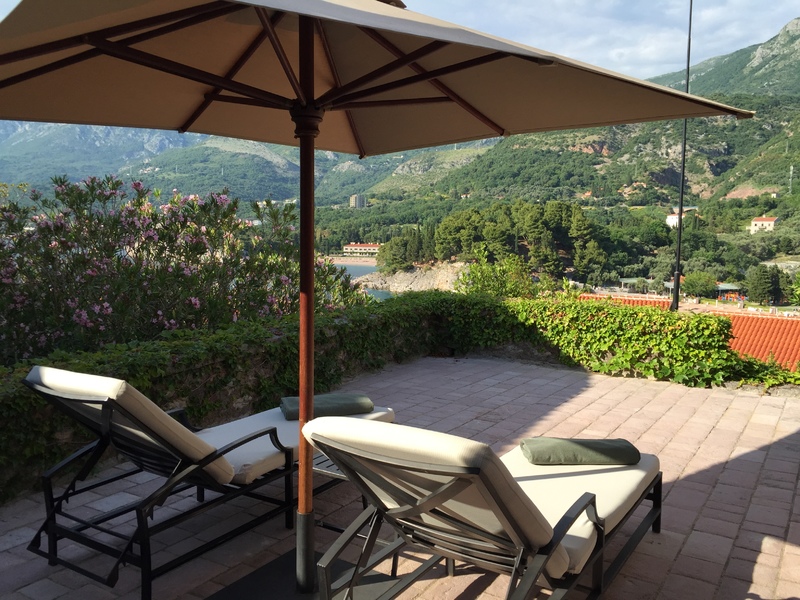 adult photo sharing
free upload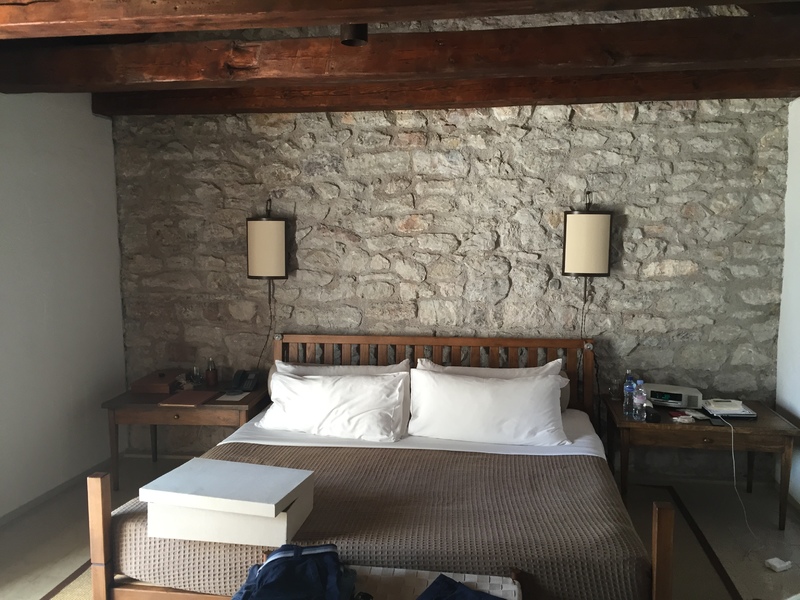 pic upload
free image uploading
Facilities
There are 3 pools in total. Two on the Island and one at the Spa. The cliff pool and bar was closed during our stay. There are also 3 beaches in total. One right next to the hotel, one in front of Villa Miločer and there is Queens beach. That is also where the Spa is. Queens beach is by far the nicest beach because you can make use of all the facilities at the Spa and they can also serve you food and drinks. At the beach right next to the the hotel you will only be served water. It can take quite some time to get your drinks and food at Queens beach because they have to go and get it at Villa Miločer or somewhere near there. Transfers to Queens beach and to the Spa are done by the hotel cars which are also used for transfers and excursions. Sometimes we had to wait quite some time for a car to be available. Once they completely forgot about us and at one point we had to wait so long that they eventually took us to the Spa in the GM's private car.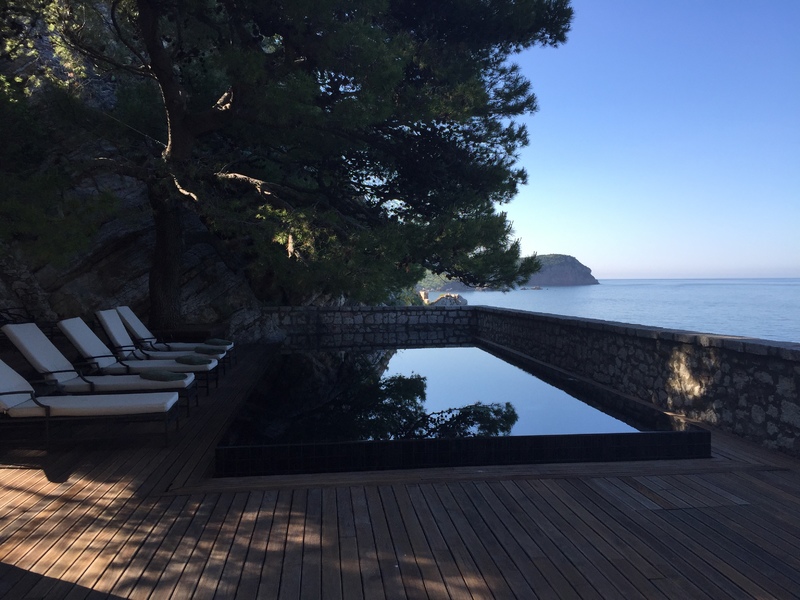 image upload no limit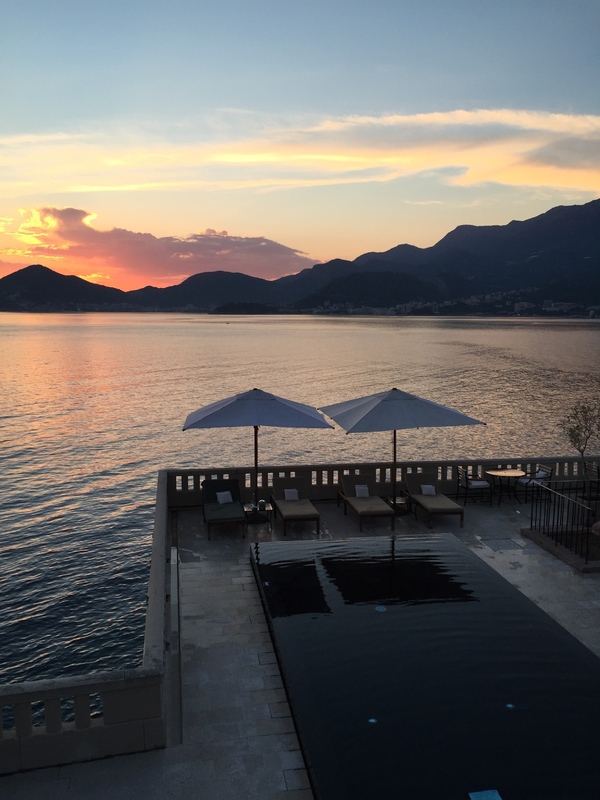 free upload image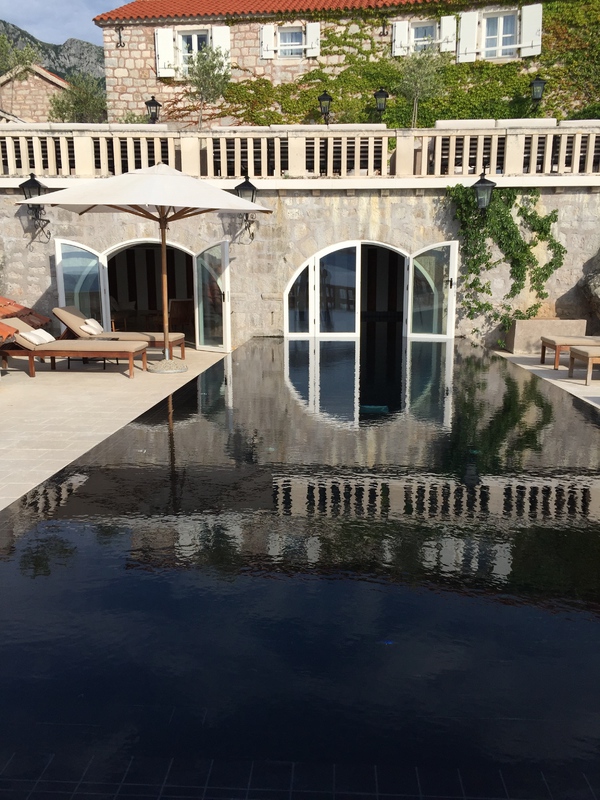 images hosting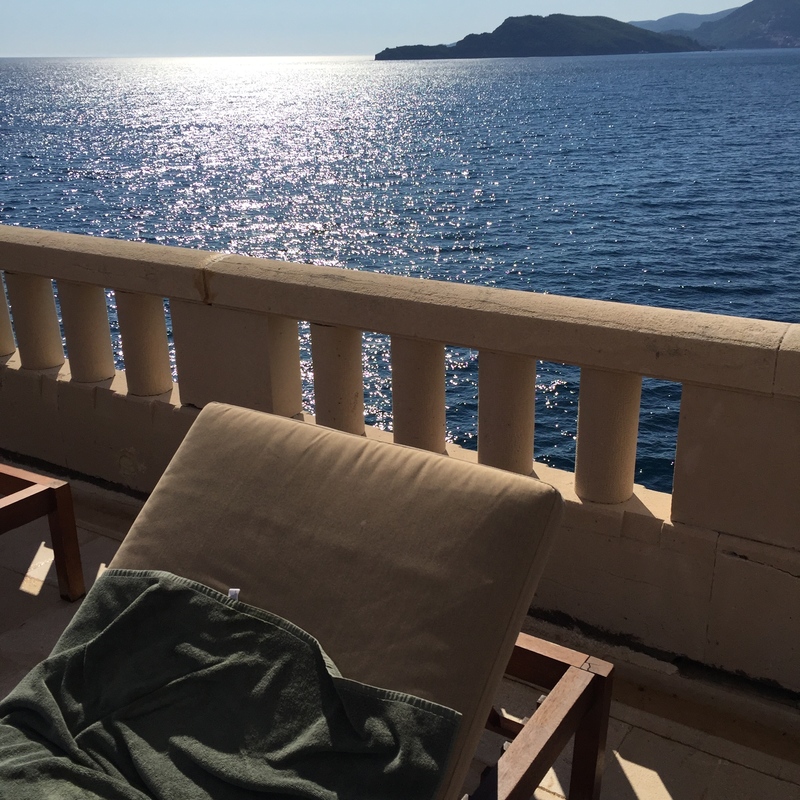 upload image online free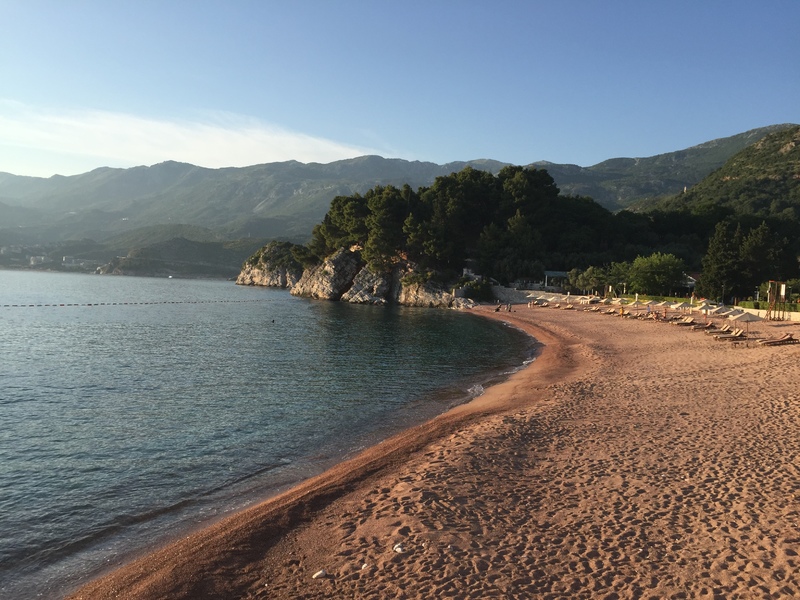 image hosting no register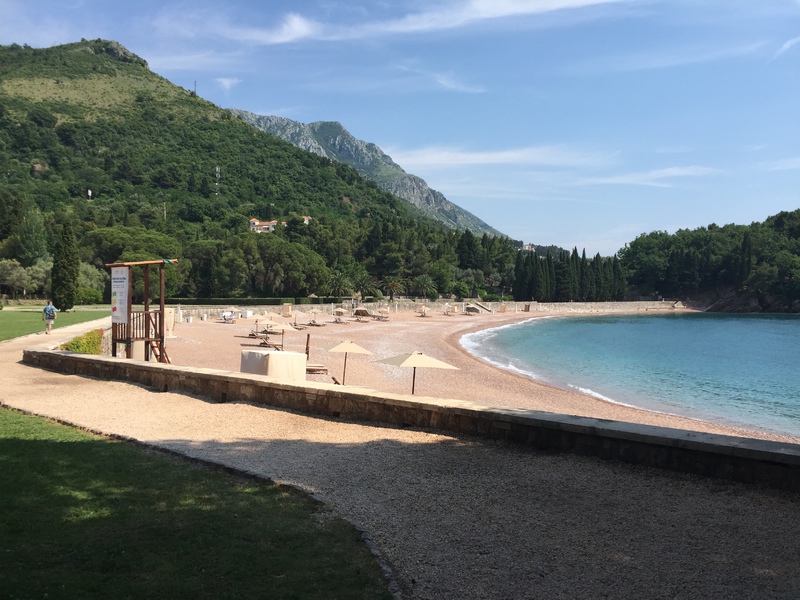 image hosting site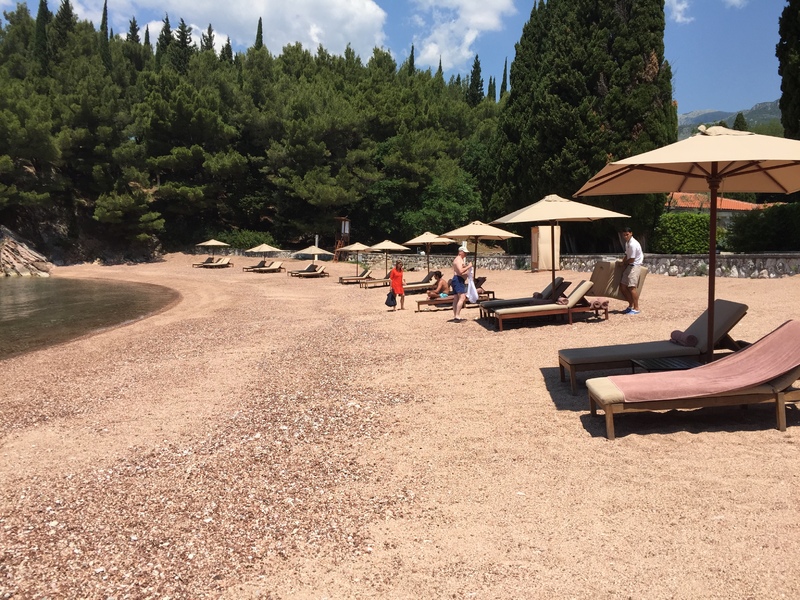 how to print screen on pc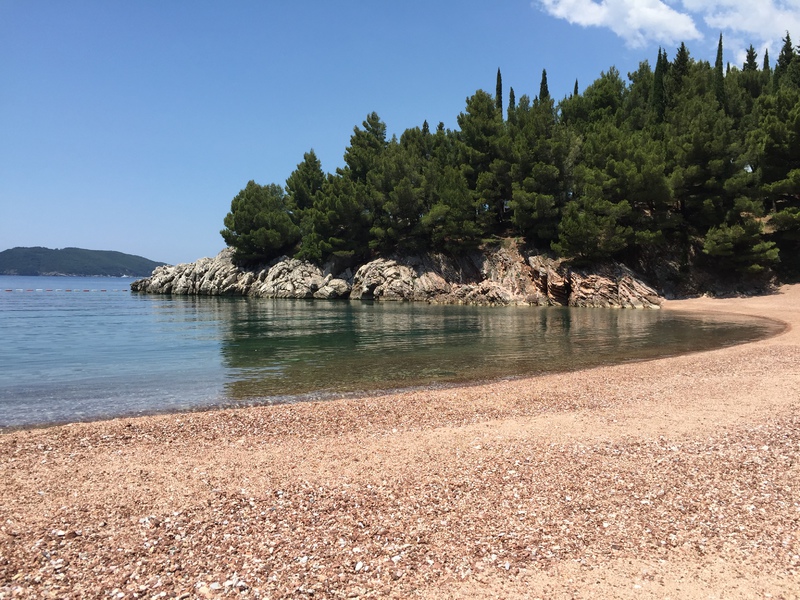 photo host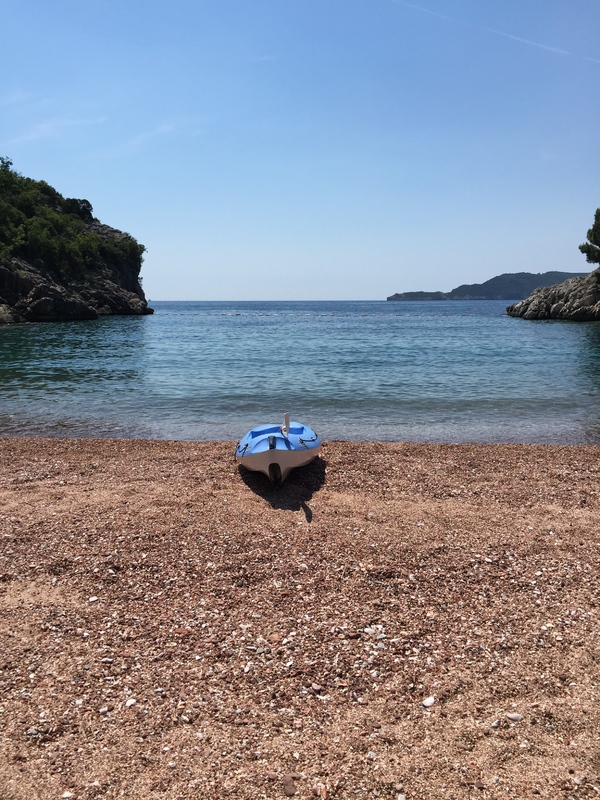 post img
Spa
The Spa really makes Aman Sveti Stefan even better than what it already was without the Spa. I had a facial, haircut and a massage with a bath.
I liked all of it and what was nice is that they always seemed to have treatments available even at short notice. After the massage I used the Sauna and steamroom which I had all to myself. The treatment rooms are big and you get your own bathroom and changing facilities. The sauna/steam room was on there other side of the Spa. I think they have two or three of those in total.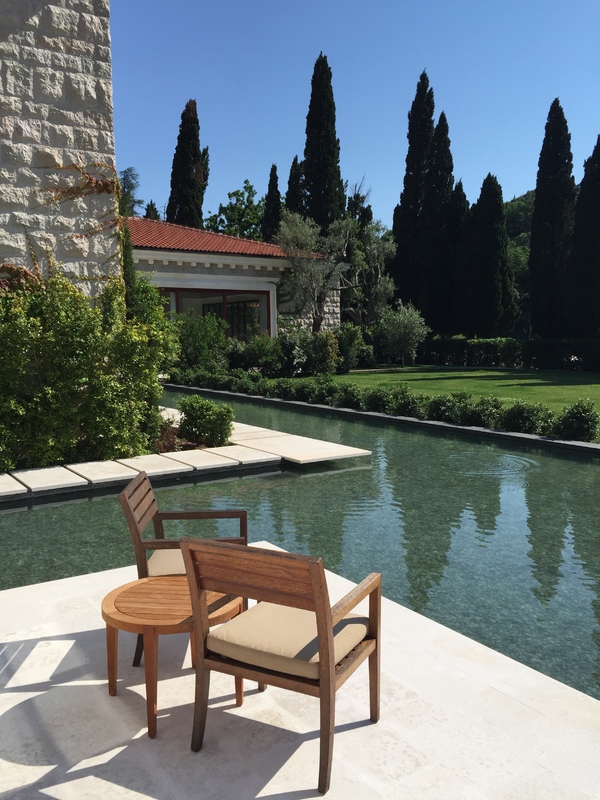 image upload no resize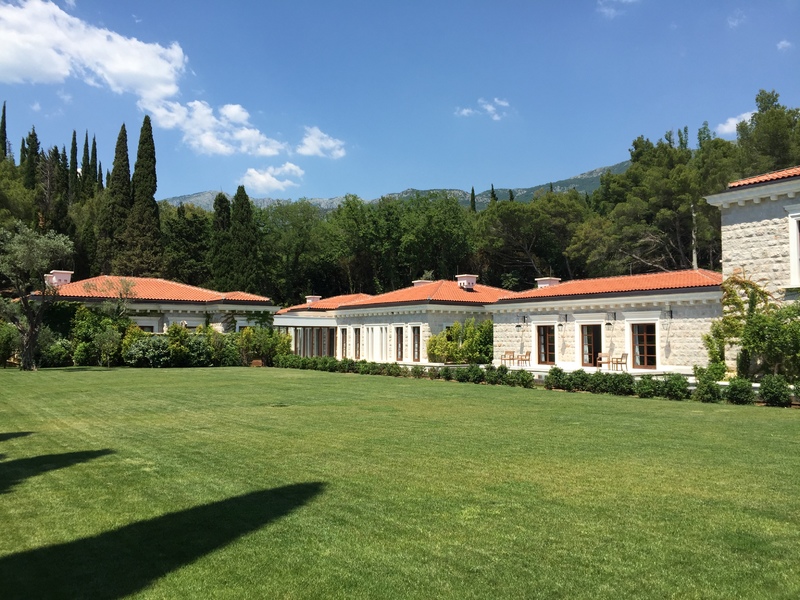 picture sharing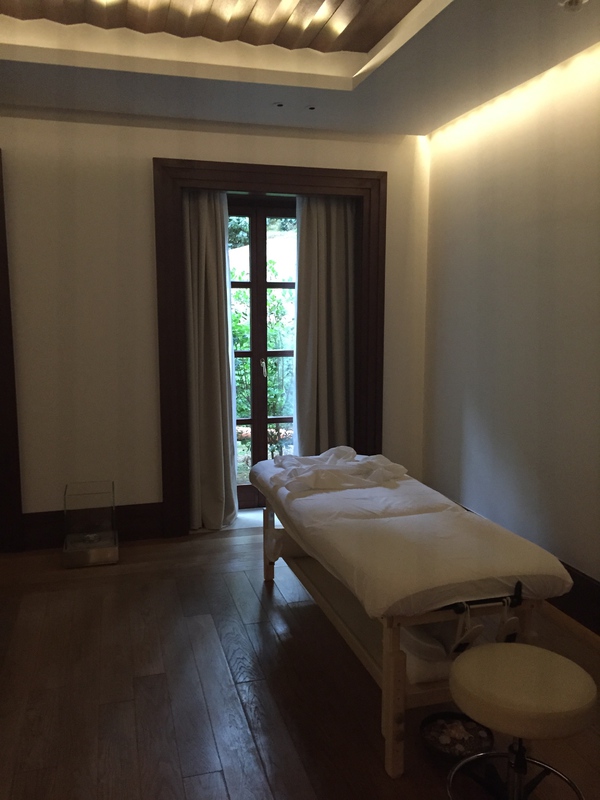 image url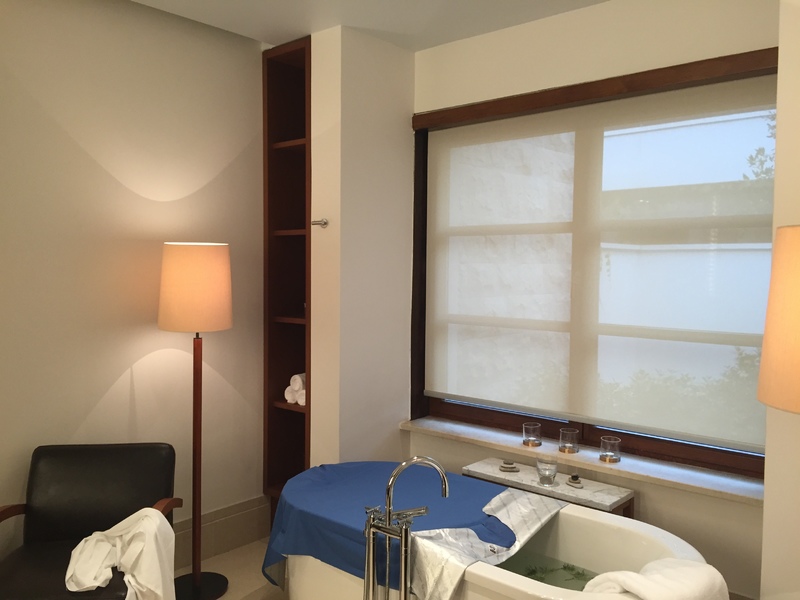 adult image hosting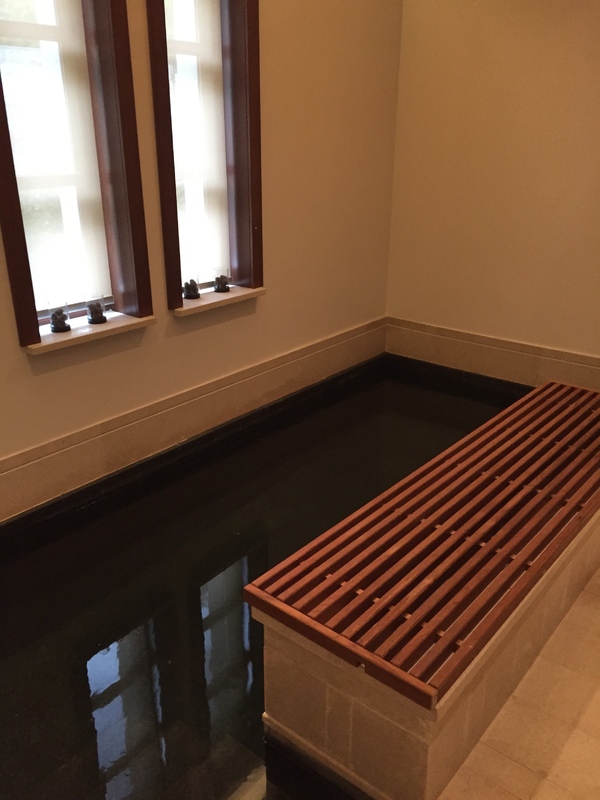 pictures upload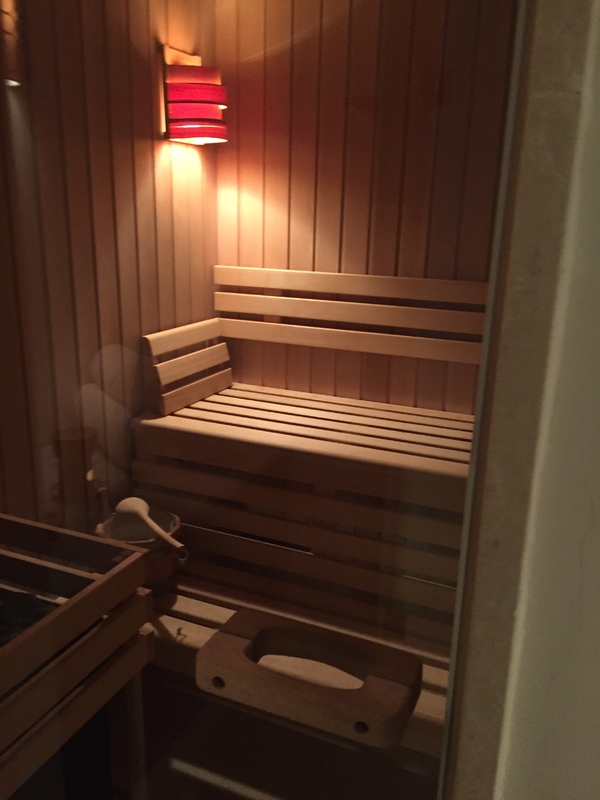 uploading images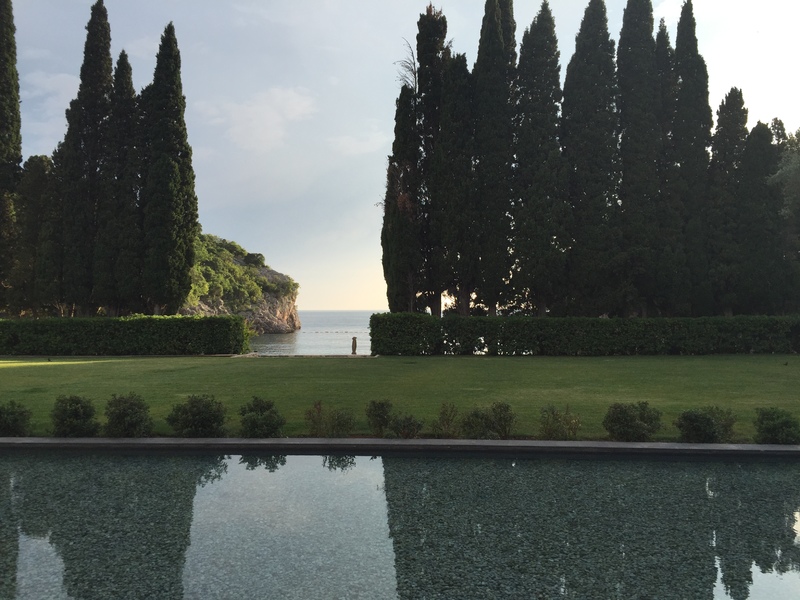 image hosting over 10mb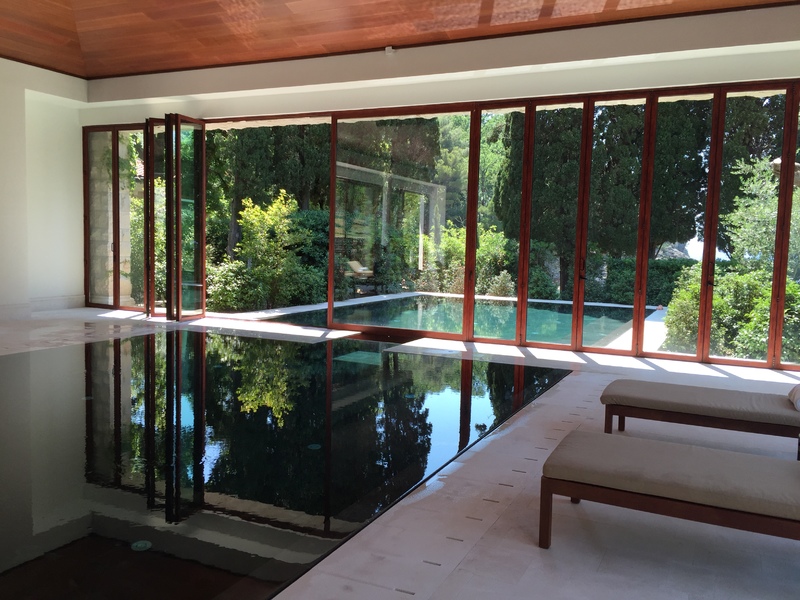 upload gambar
Food/Beverage
Food is very good but not outstanding. I think there are three restaurants. Aman the restaurant on the island, a restaurant at Villa Miločer and the Piazza on the island. Unfortunately during our stay Piazza was only open during the day. It closed at 6pm every day. That was quite a bummer because I think they have got some great dishes. Their food is more casual with pizza, tapas, antipasti and a few other things. Breakfast is also served at the Piazza. The menu at the restaurant at Villa Miločer is very similar to the one at Aman restaurant. Only a few dishes are different. Five nights was enough to eat all the dishes I wanted to eat. If you plan on staying for more than 5 nights I would not know what to eat anymore. I think they should maybe think about having something like a Special of the day in order to make the menu a bit more interesting. Or even add a few Asian dishes to mix things up a bit.
I asked the hotel to send me their wine list before our arrival and saw that they have quite a small wine list with mostly regional wines. That somehow made me worry a bit but it turned out that the wines from the Balkans are great. I really enjoyed tasting something I haven't had before.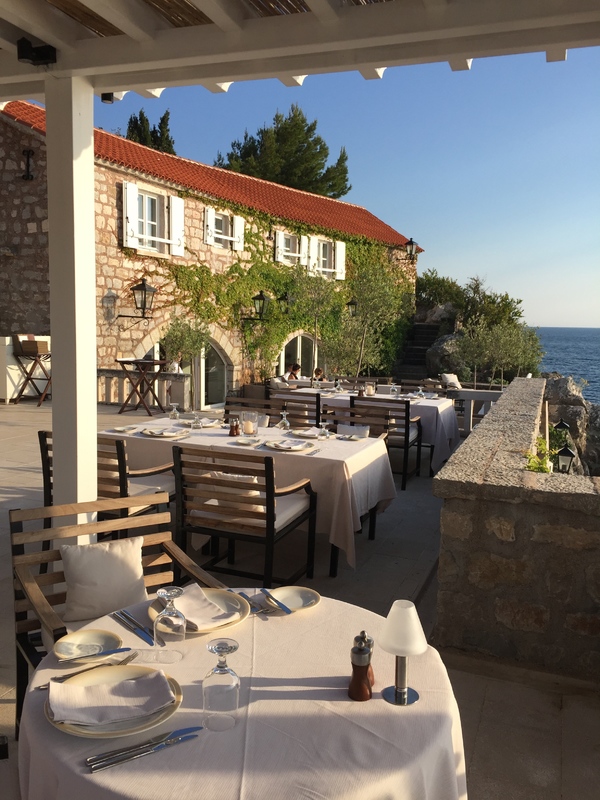 image upload no limit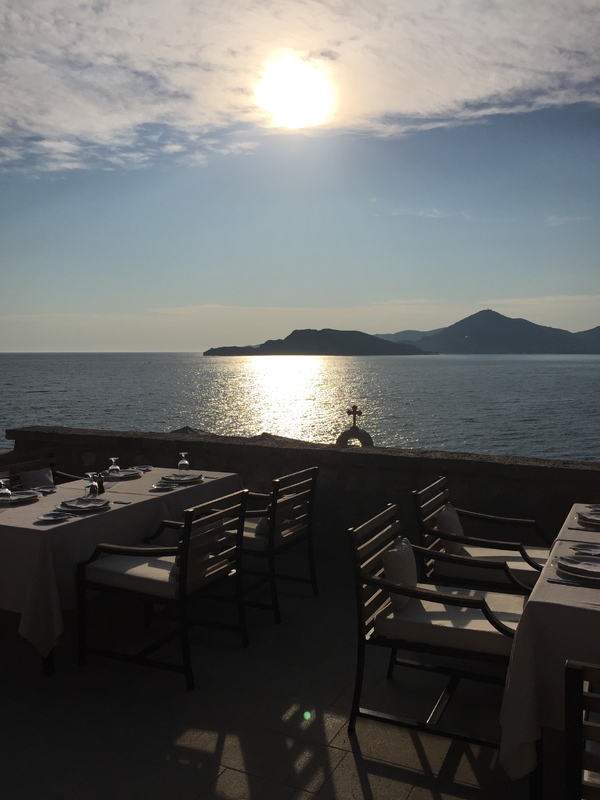 photo hosting sites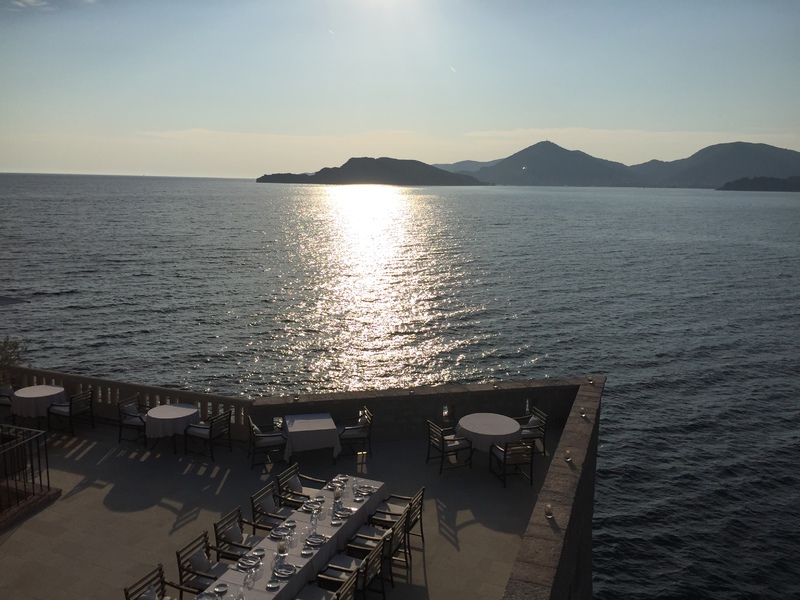 picture share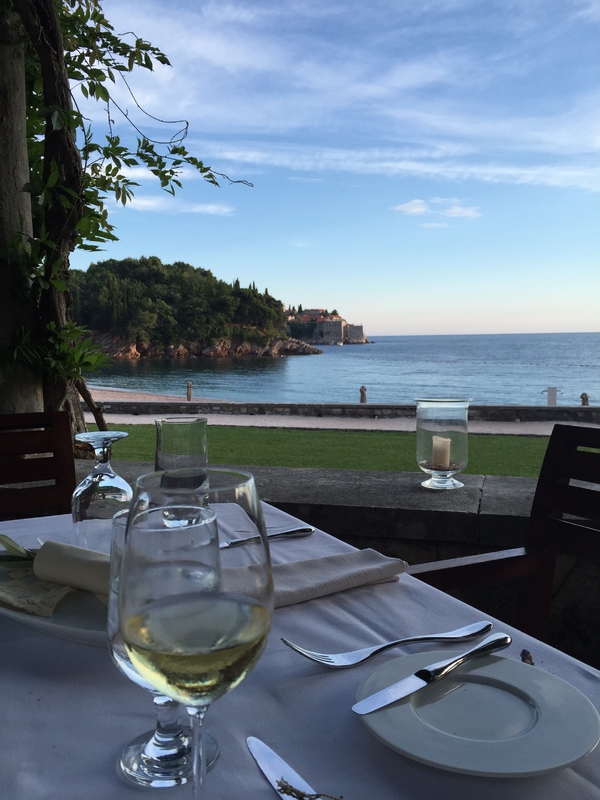 screen capture tool
upload pic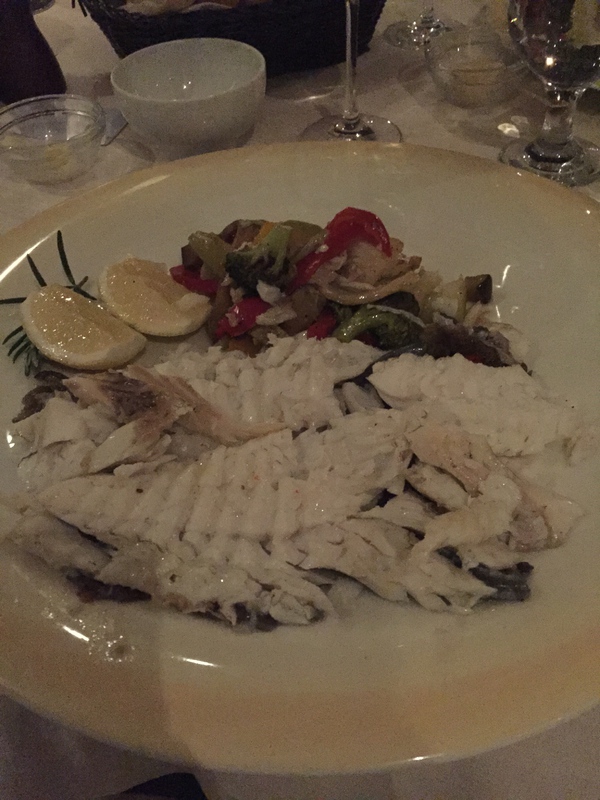 free photo upload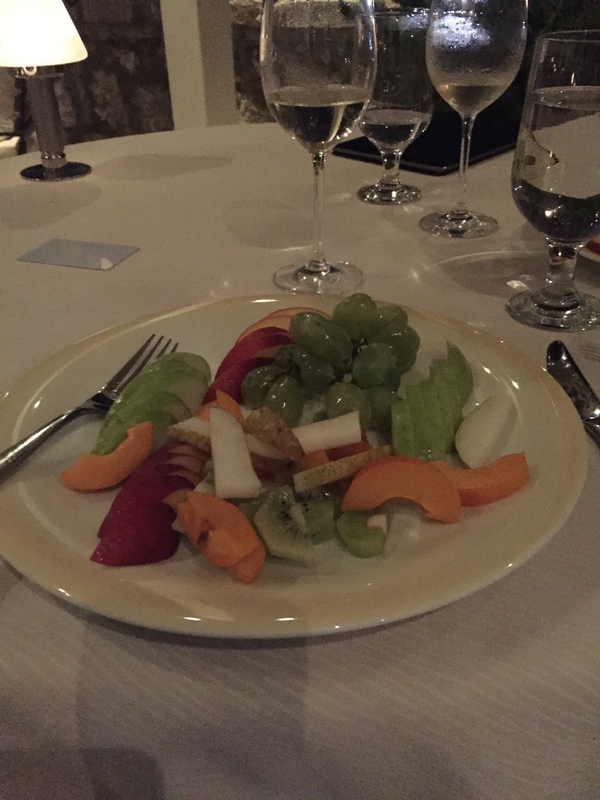 post a picture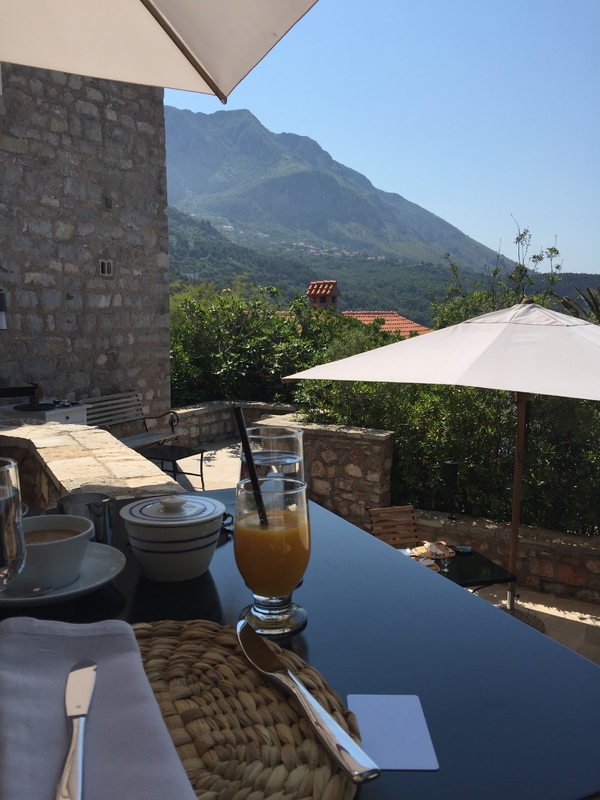 image hosting 20mb
picture upload sites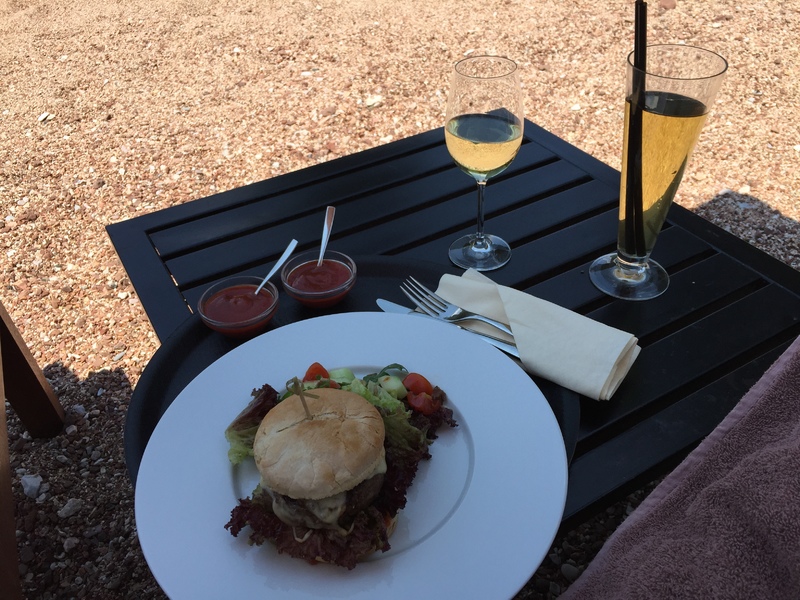 adult image
photo sharing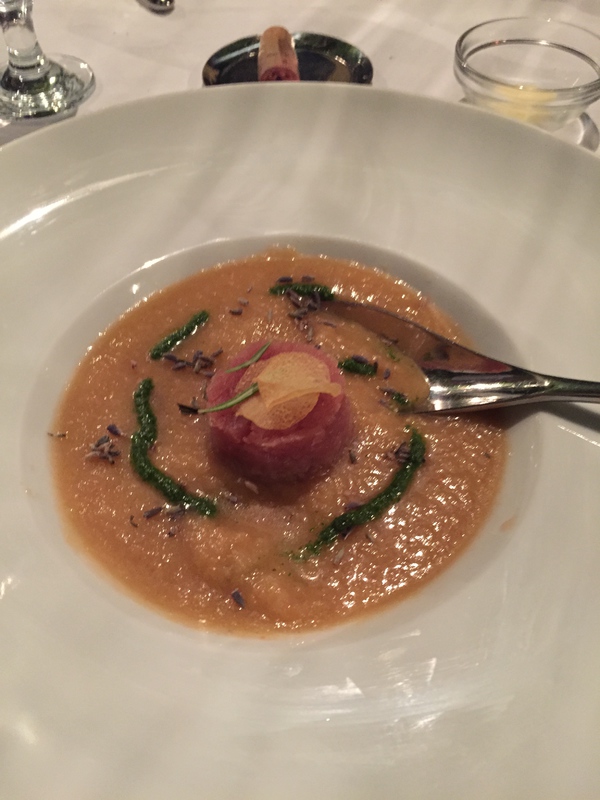 picture share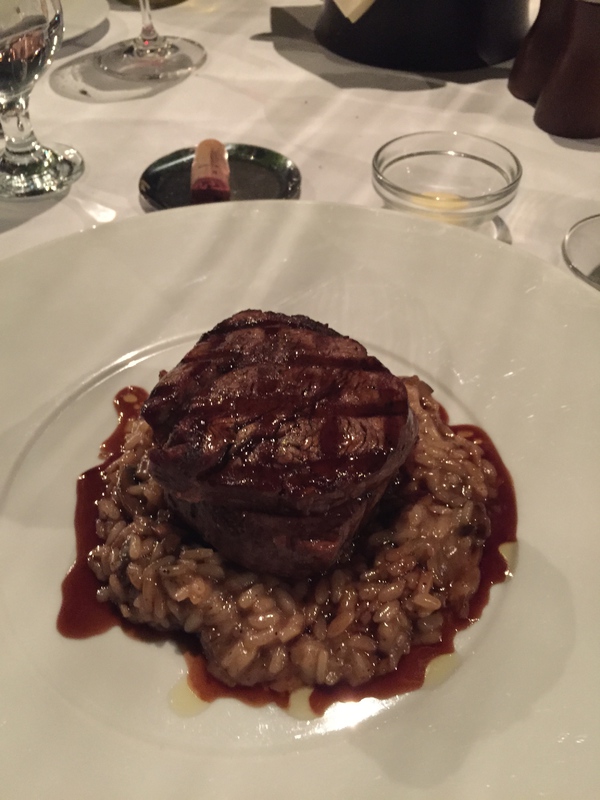 upload pictures online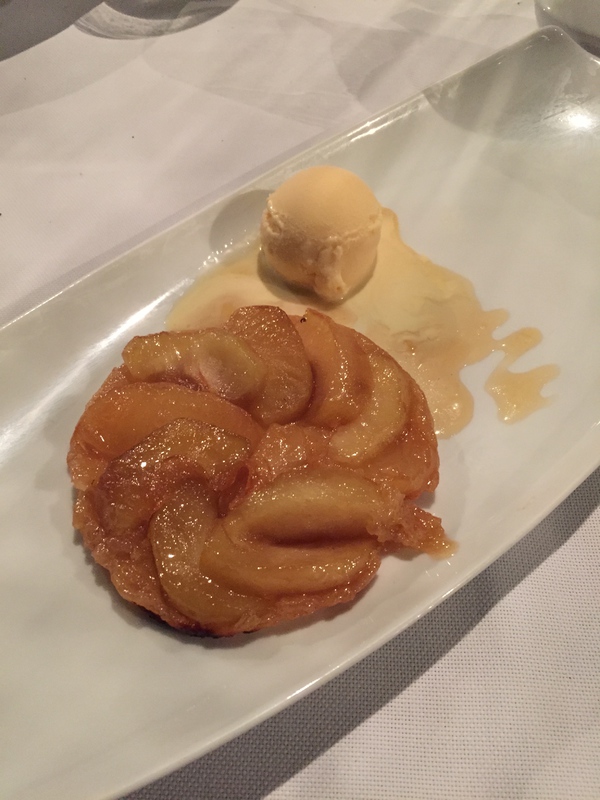 image hosting 5mb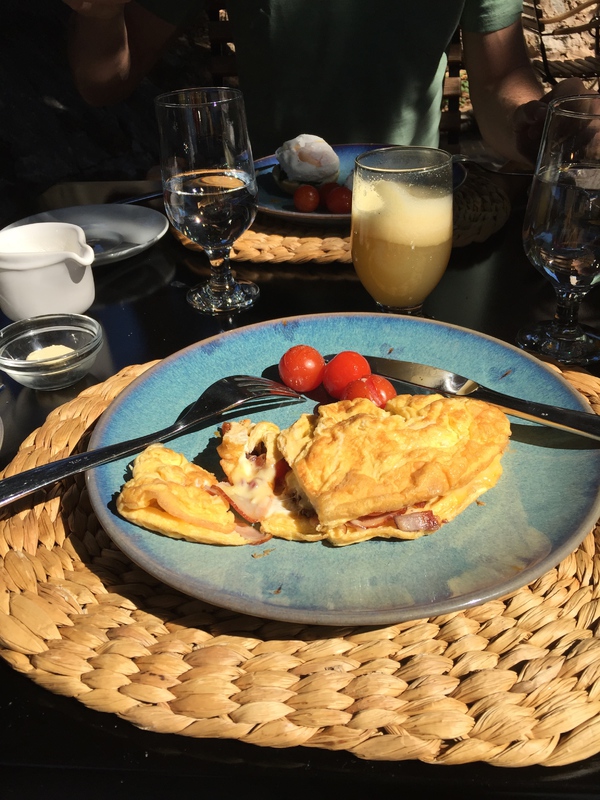 how to take a screen shot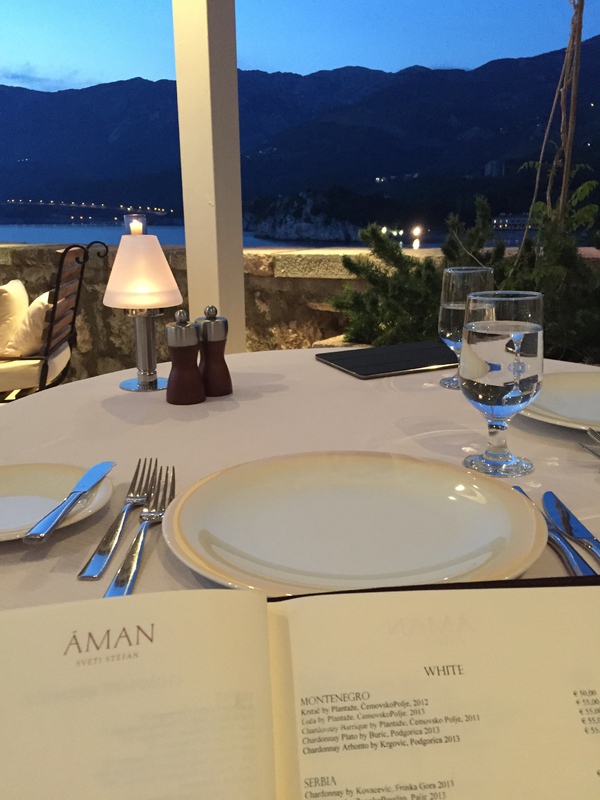 image hosting adult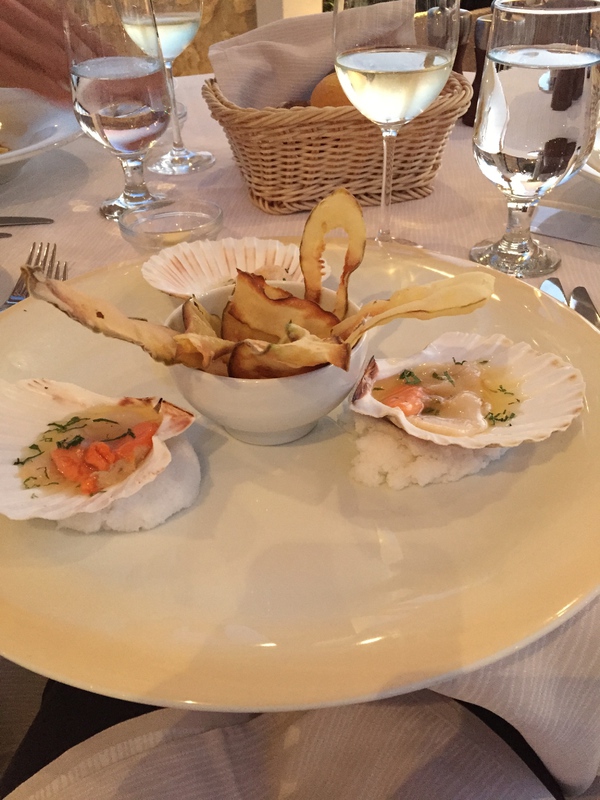 imagehost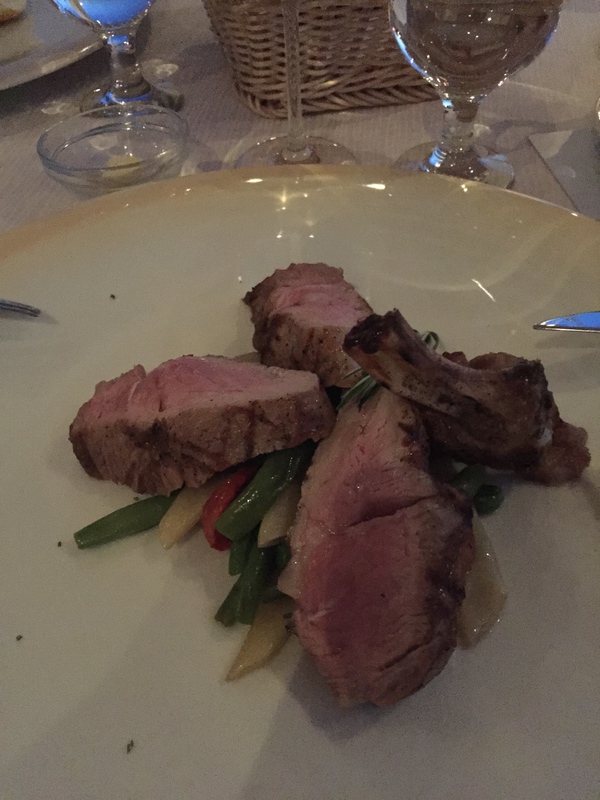 image sharing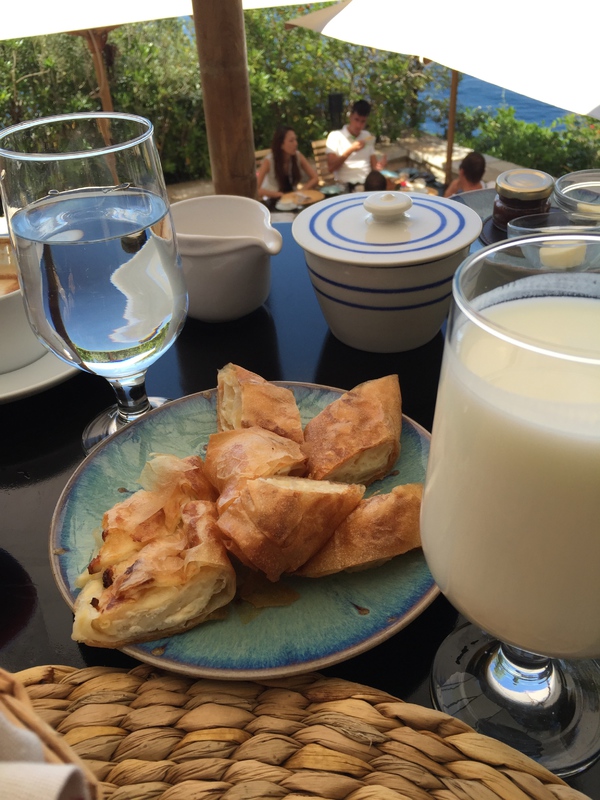 imgurl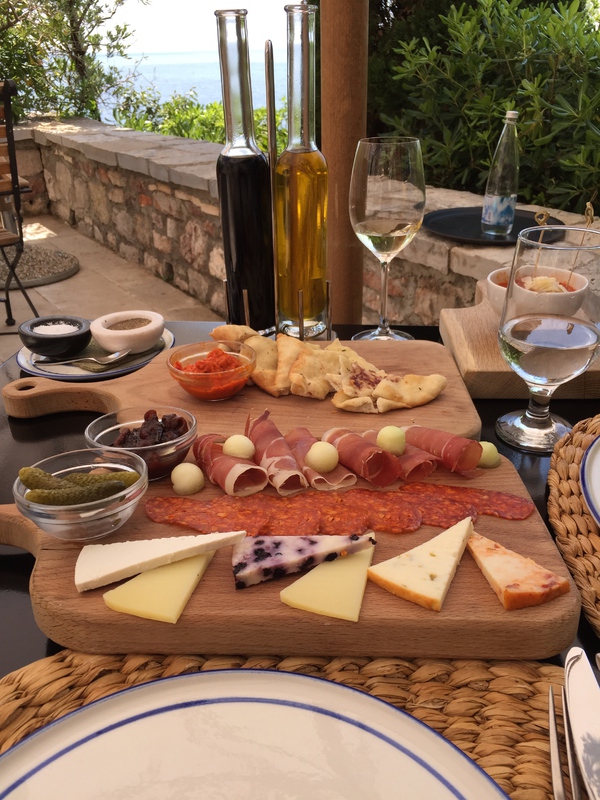 image uploading site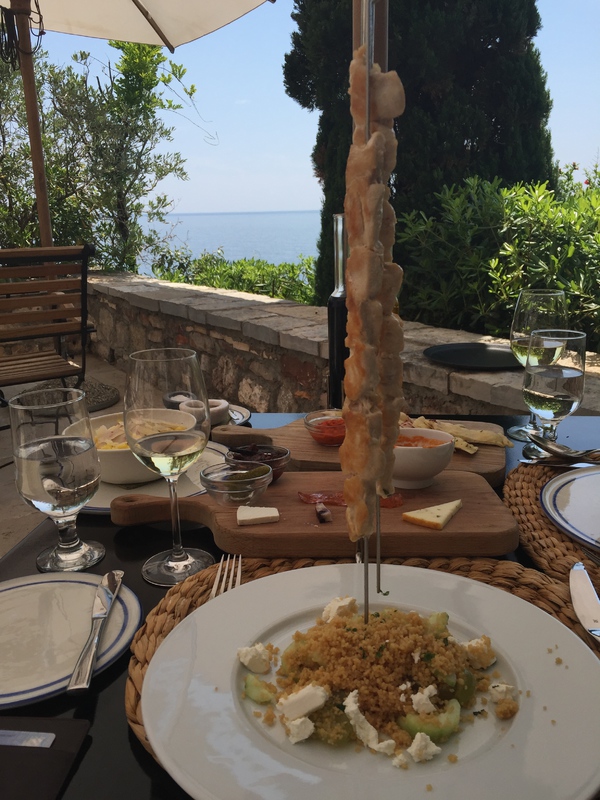 free picture upload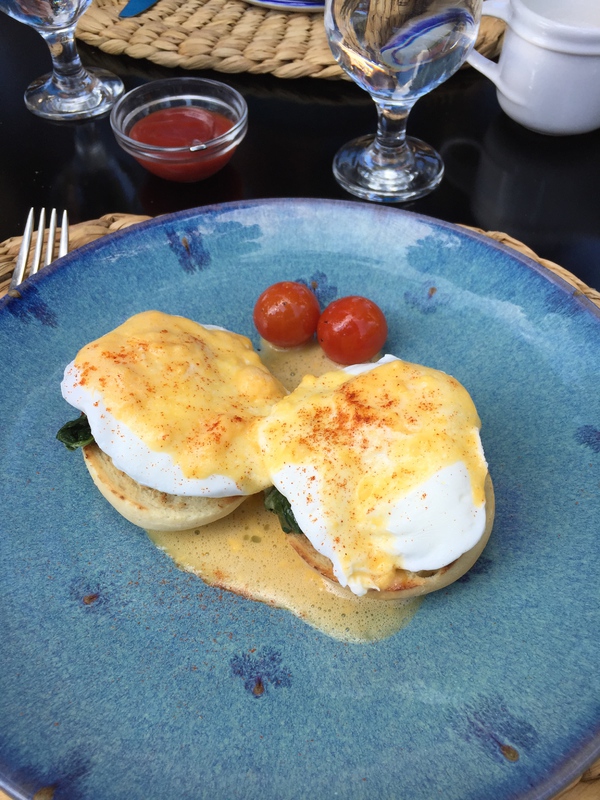 img host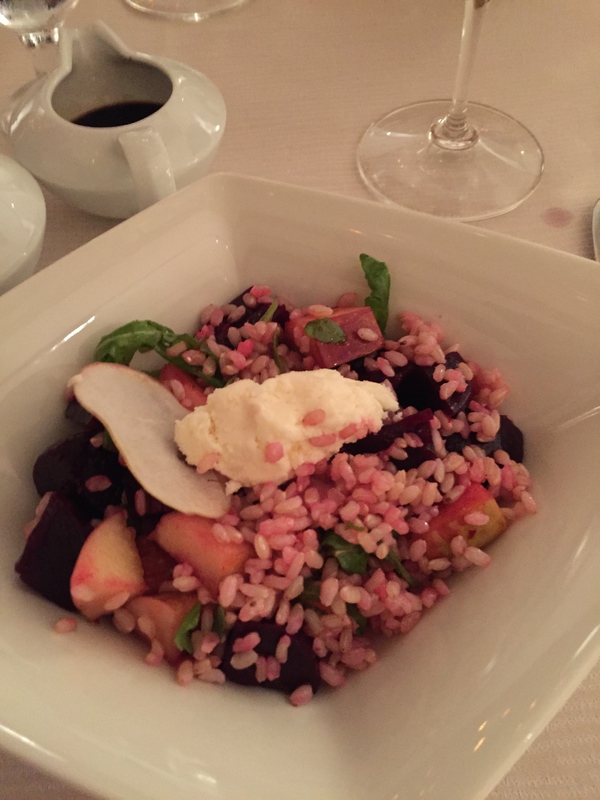 upload images free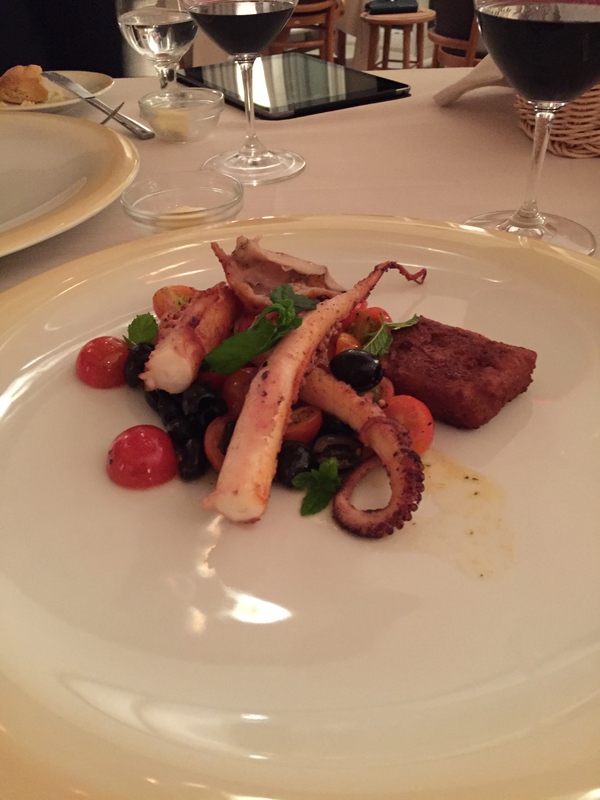 image hosting 30 mb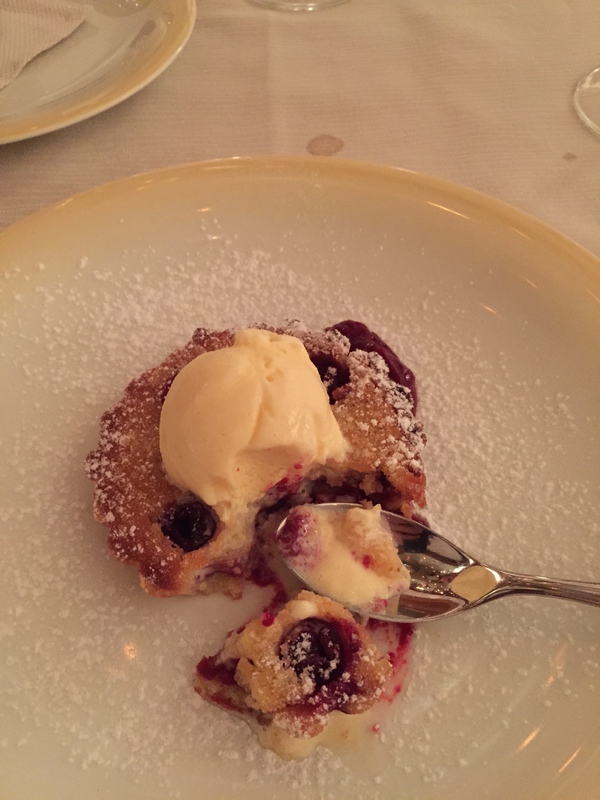 free image hosting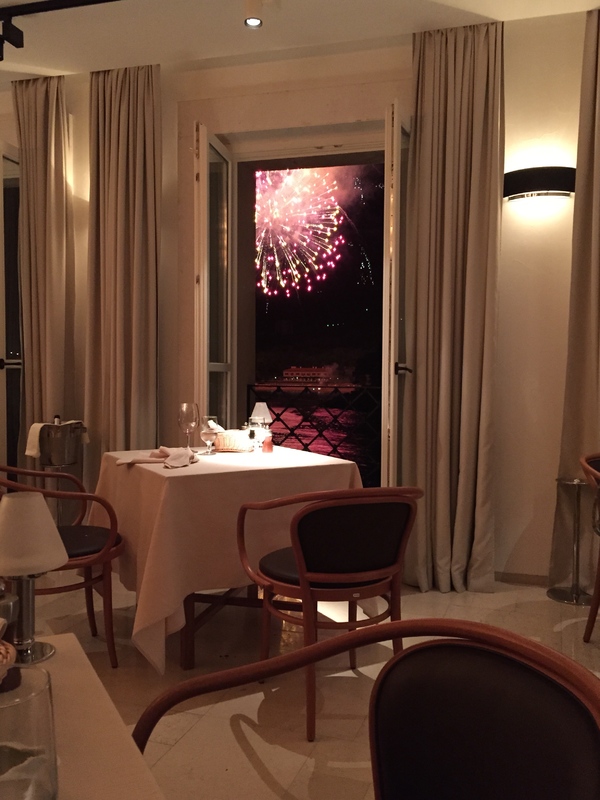 free upload pictures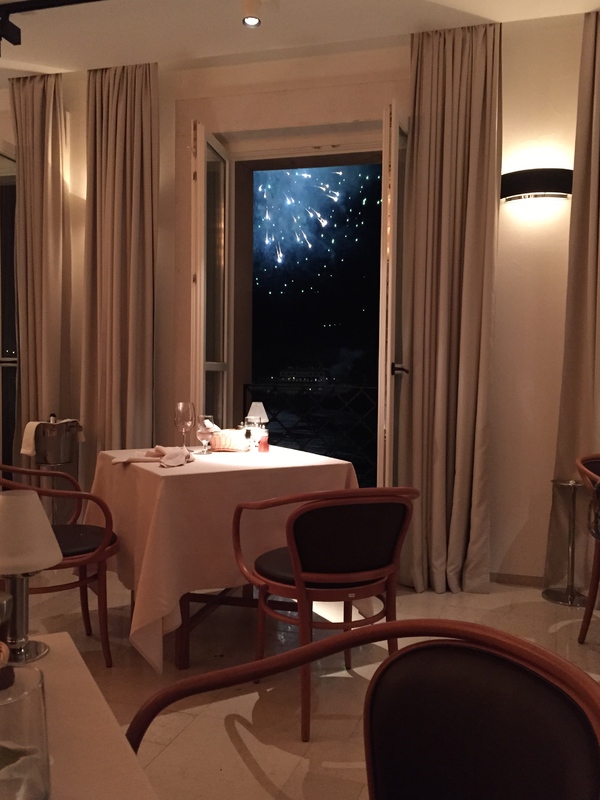 picture upload
Service
Service was generally good but as this was my first Aman I was looking forward to why Aman is so special to a lot of flyertalk members. But honestly it did not feel any different to the service I received at most 5 star hotels I have been to. I thought that service was often unpolished and at times I got the impression that they did not really know what they were doing. It was little things but service was inconsistent. A few of the staff members went out of their way for instance would they remember what I liked or ask me how the excursion was the day before. Others did not even know in which room I was staying. Sometimes they made us sign bills, sometimes they did not. And sometimes they opened the door of the car and again sometimes they did not. There was one guy for instance at Queens beach who would be standing ready at the beach with a fresh towel for anyone who gets out of the water. He was literally standing next to the water. I mean how great is that. But the next day that guy was gone and there was nobody to hand you a new towel. Its not that this bothered me that much but that just shows that service was somehow inconsistent. And I also thought that the hotel does not have what I call a proactive service approach which I can find at a lot of hotels in Asia. We were awaiting a parcel with important spare parts. Somehow the parcel was stuck with customs so I went to the front desk to ask them if they could call the local courier. They called but said that the number was busy. Now at other hotels they would say that they would call again and try to get hold of somebody and sort it out. He basically gave me the piece of paper with the number back and said I am sorry. Or when I wanted to settle our account the day before departure I was told that unfortunately everyone is busy with Check-In's and they asked me whether I would mind coming back later to pay the bill.
Overall thoughts
It is a great property in a stunning setting. Definitely one of the best places to enjoy a relaxing beach holiday in Europe. Service is probably not comparable to an Aman hotel in Asia but after all the hotel is in the Balkans. Not a place known for its world class service. I would definitely go back in a heartbeat and June is a great time to go because its no that busy and hot yet but still more than warm enough to take a swim and eat outside.
One evening we also visited Porto Montenegro. A new development in Tivat. It reminded me a little bit of the V&A Waterfront in Cape Town.
There is the newly opened Regent Hotel, plenty of restaurants and some shops. The architecture and style of the Regent is definitely debatable but nevertheless I was very impressed by their food and service.
picture share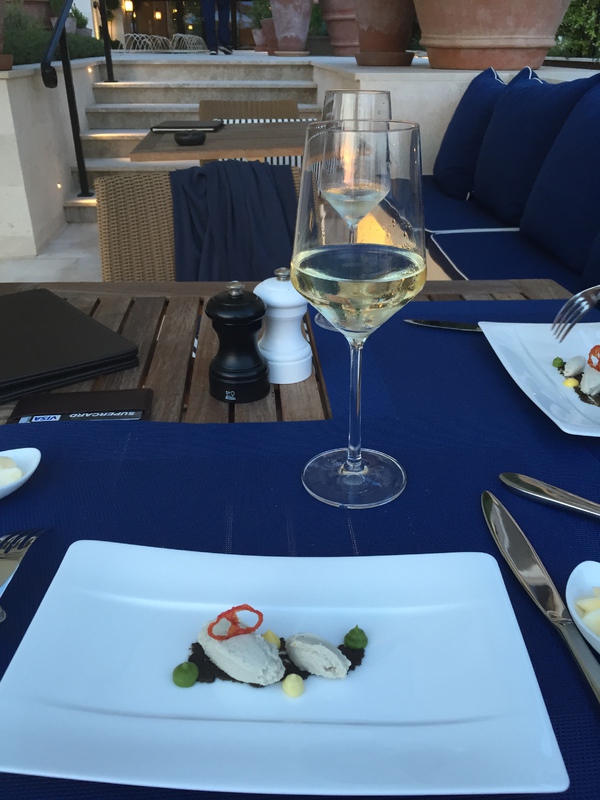 imag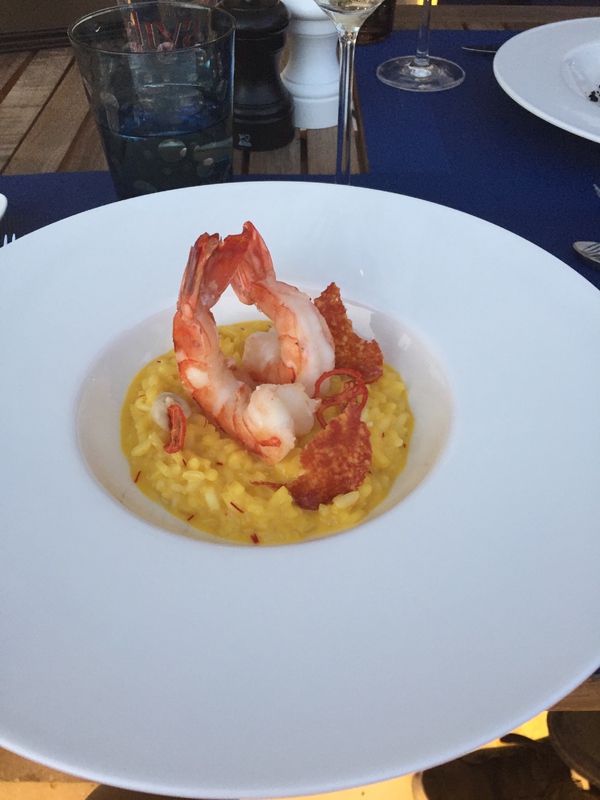 image hosting no account
We also did book an excursion to Kotor and some other island with a church on it through Aman. It was good but pricey at 440 euros for 5 hours.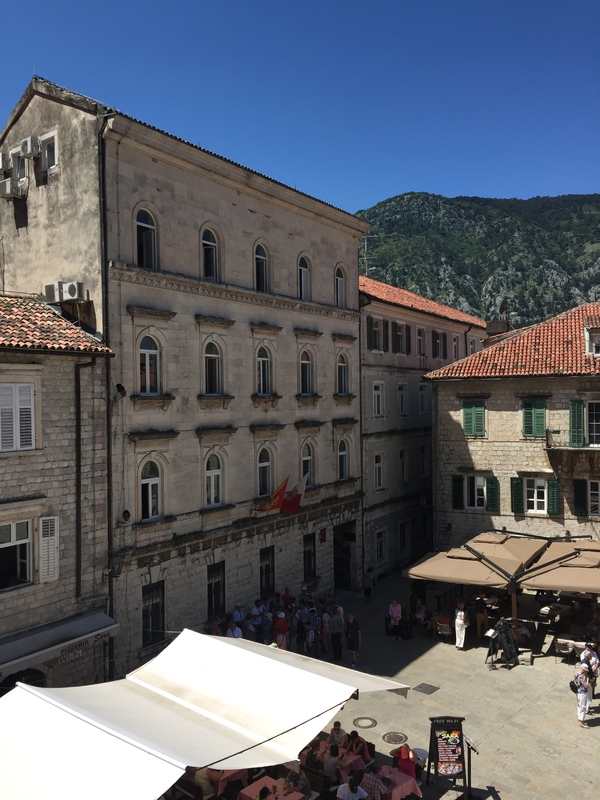 windows screenshot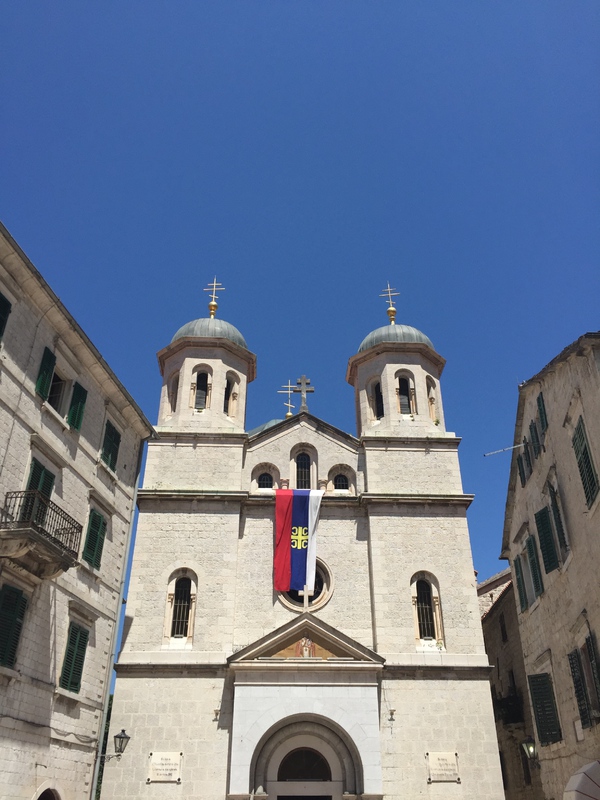 image hosting 30 mb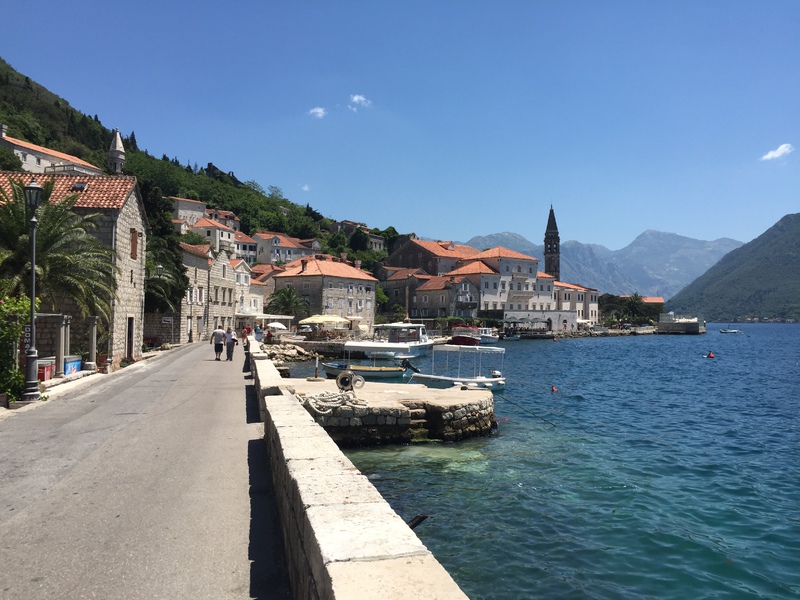 greenshot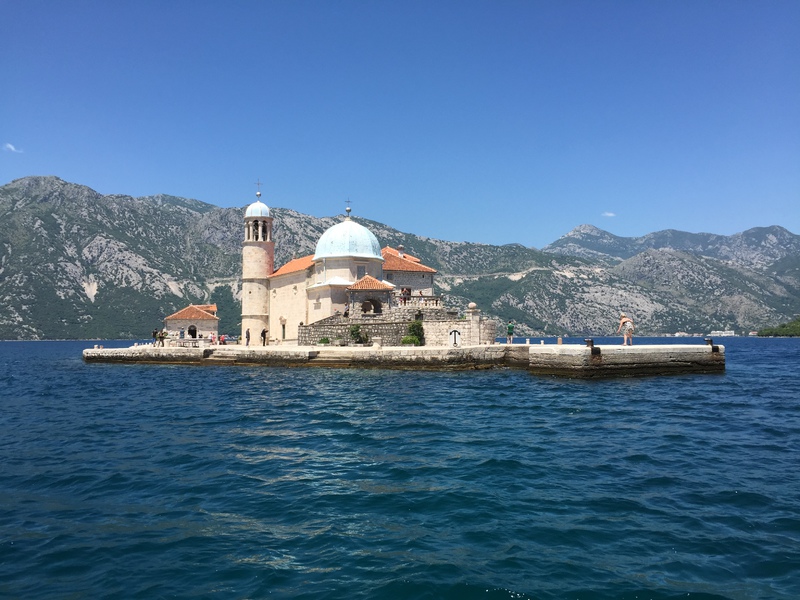 gifs upload
And now to some celebrity spotting. I knew I know this guy who had breakfast next to us one morning from somewhere. After some googling I found out it was Dan Bilzerian. If I am not wrong that is the guy who threw a prostitute off a roof. He actually jumped into the water from the terrace at Aman restaurant. Crazy!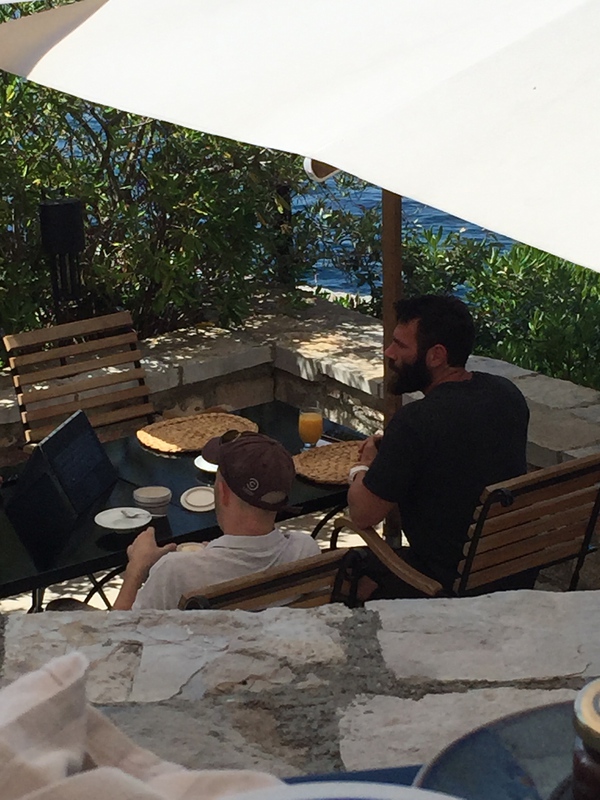 upload image online
Jun 13, 15, 7:12 pm
Community Director
Join Date: Oct 2000
Location: Anywhere warm
Posts: 30,235
This is a wonderful review with beautiful pictures. You mentioned liking cottage 38, Deluxe Cottage with a terrace. And then you moved to a deluxe cottage with no terrace. I can't find a standalone rate card, so looked at an arbitrary date in fall 2016. I find rates for a cottage and a deluxe cottage, but no deluxe cottage with a terrace. What am I doing wrong?
Jun 13, 15, 10:08 pm
Moderator: Delta SkyMiles, Luxury Hotels, TravelBuzz! and Italy
Join Date: Oct 2001
Location: Los Angeles
Posts: 25,565
Wonderful review and I found this observation so enlightening:
"Service
Service was generally good but as this was my first Aman I was looking forward to why Aman is so special to a lot of flyertalk members. But honestly it did not feel any different to the service I received at most 5 star hotels I have been to. I thought that service was often unpolished and at times I got the impression that they did not really know what they were doing. It was little things but service was inconsistent. A few of the staff members went out of their way for instance would they remember what I liked or ask me how the excursion was the day before.
Jun 13, 15, 10:53 pm
Spectacular photos. The spa isn't too flashy but fits into the general feel of the resort. The standalone tub is always a winner in my book. A shame about the service though. It seems the best service seems to come ONLY from SE Asia Amans?
Jun 13, 15, 11:28 pm
Join Date: Dec 2006
Location: Enroute to ? & likely flying in ' A ':)
Programs: TPPS, UA, EK ...; Marriott BONVOY , HH, GP, GC..
Posts: 3,020
Yes , good TR & photos .
Correct about Amans in ASEAN / SEA
But there's hope for some in the EU , rest of Asia & US . India is fine too .. Relatively many Amans , need more time now to imbibe ethos !!
Jun 14, 15, 2:49 am
Great TR and photos! We also stayed in Cottage 38 last year, and your experience was similar to the one we had there.

It's a unique property in a wonderful setting, but it's very pricey.

Service is not on the level of SE Asian Amans, that's for sure..... They really do try hard, but employees there were much younger and their lack of service polish made it evident that it was a temporary Summer job for many.

Food is only so-so by Europe standards, and variety is lacking such that you'll run out of new things to try after a few days. We had a conversation with the chef, and he lamented over the fact that he only had access to locally-sourced produce (and not from Croatia, for instance), making his job incredibly challenging.

Still, I think it's worth visiting once, especially if you live in Europe and combine the visit with other places in the region (Dubrovnik, Bay of Kotor, Split, Trogir, Mostar, etc.) Just be sure to save your pretty pennies before going.
Jun 14, 15, 4:11 am
Join Date: Jan 2012
Location: ZRH
Programs: TK Miles&Smiles Elite, IB Plus Plata
Posts: 62
Originally Posted by
SanDiego1K
This is a wonderful review with beautiful pictures. You mentioned liking cottage 38, Deluxe Cottage with a terrace. And then you moved to a deluxe cottage with no terrace. I can't find a standalone rate card, so looked at an arbitrary date in fall 2016. I find rates for a cottage and a deluxe cottage, but no deluxe cottage with a terrace. What am I doing wrong?
I am not sure if they have changed their room categories.
On a random date in June 2016 I can get:
- Garden View Milocer
- Sea View Milocer
- Queen Marija Suite
- Village Room
- Cottage
- Deluxe Cottage
- Grand Suite
- Grand Suite with Terrace
- Grand Suite (two bedroom)
- Adriatic Suite
- Sveti Stefan Suite
What is interesting is that the pictures under the Deluxe Cottage also show Cottage 38. So maybe Cottage 38 is now just a Deluxe Cottage?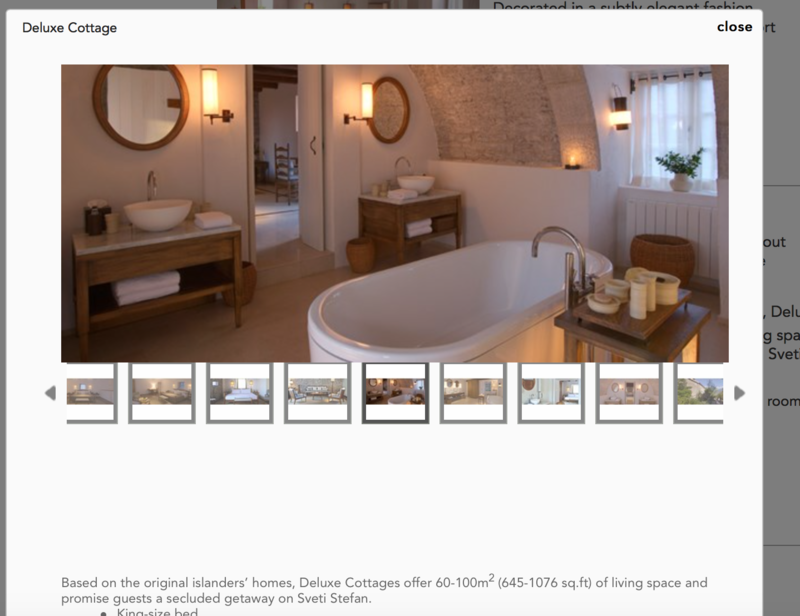 image hosting free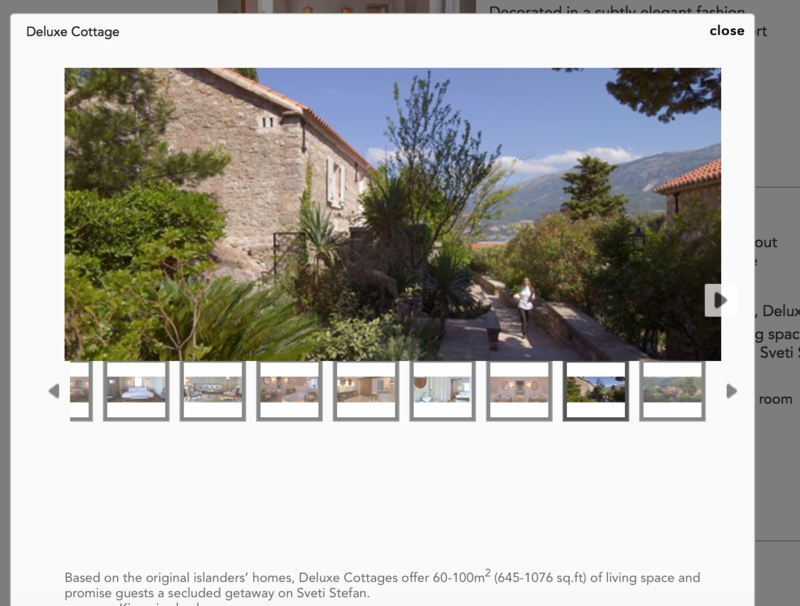 image search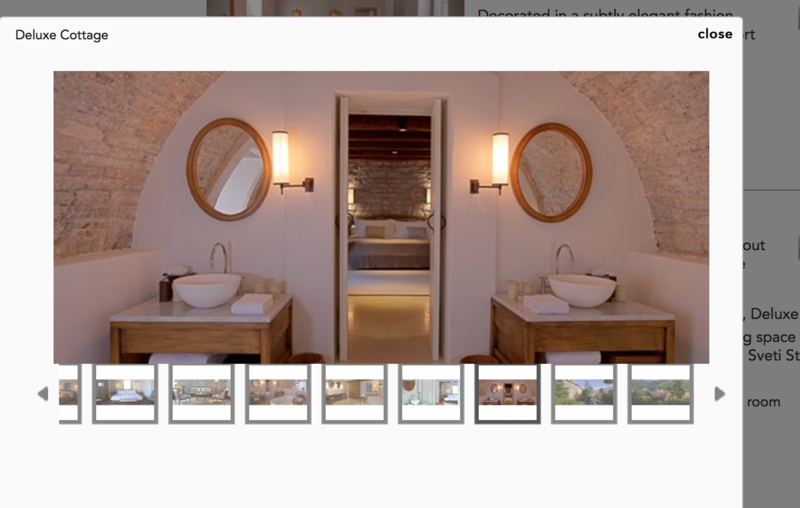 how to use print screen
When I first booked the holiday the only room that was available was a Deluxe Cottage. A few months later I checked again and all the rooms seemed to be available and I upgraded us to a Deluxe Seaview Cottage with Terrace. That room category does not seem to exist anymore.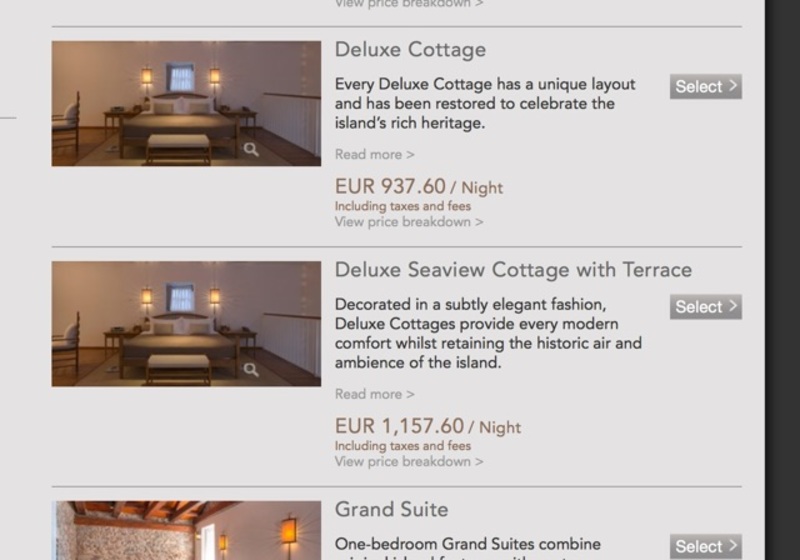 image free hosting
---
Last edited by IB6825; Jun 14, 15 at

4:28 am
Jun 14, 15, 8:02 am
Join Date: Jan 2012
Location: ZRH
Programs: TK Miles&Smiles Elite, IB Plus Plata
Posts: 62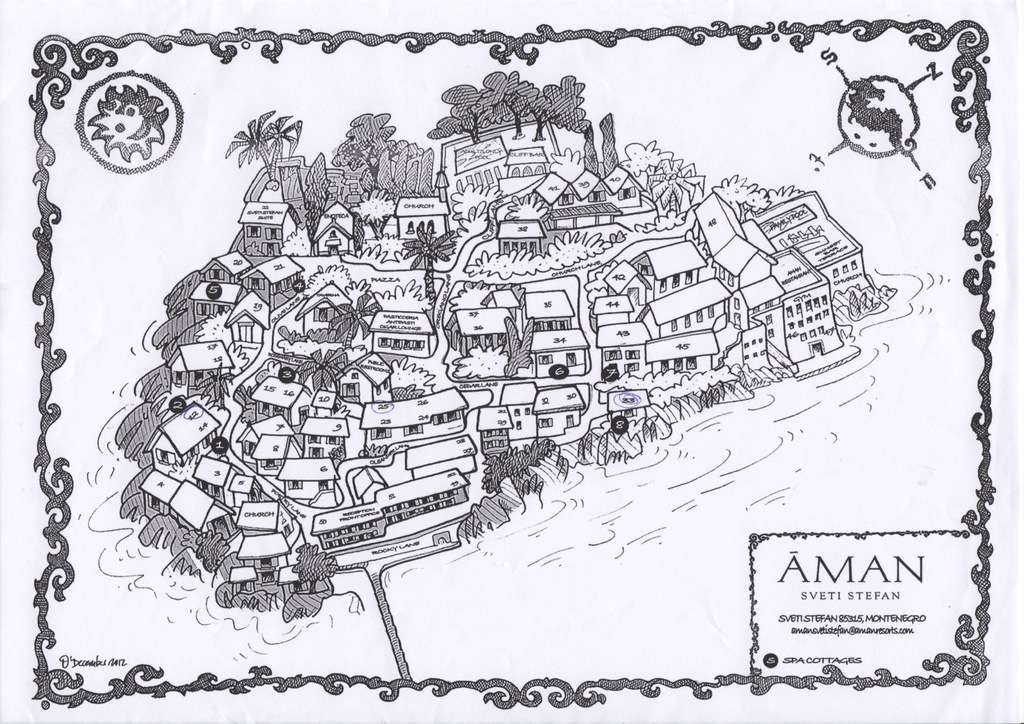 how to screenshot on windows
And here are some pictures of Cottage number 12. You can see it on the map at the bottom left of it. It has got small windows but is much bigger inside than Cottage 38.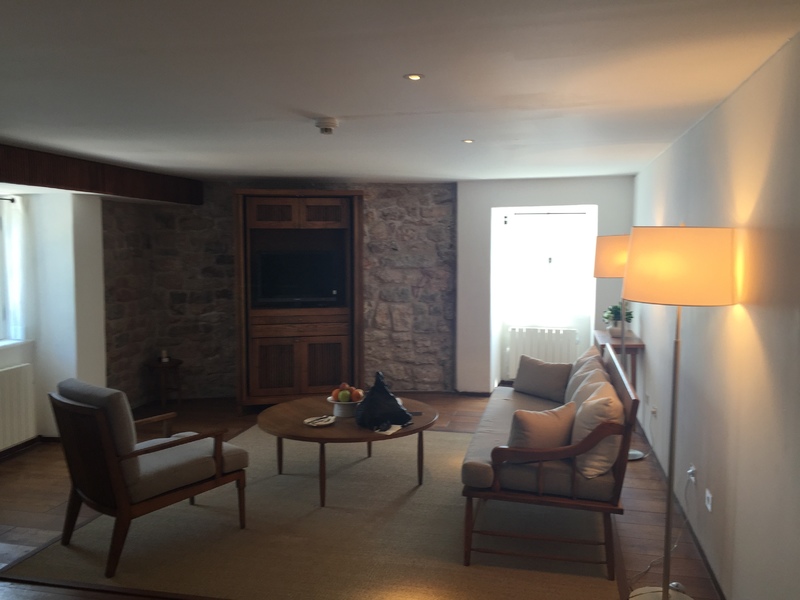 gif upload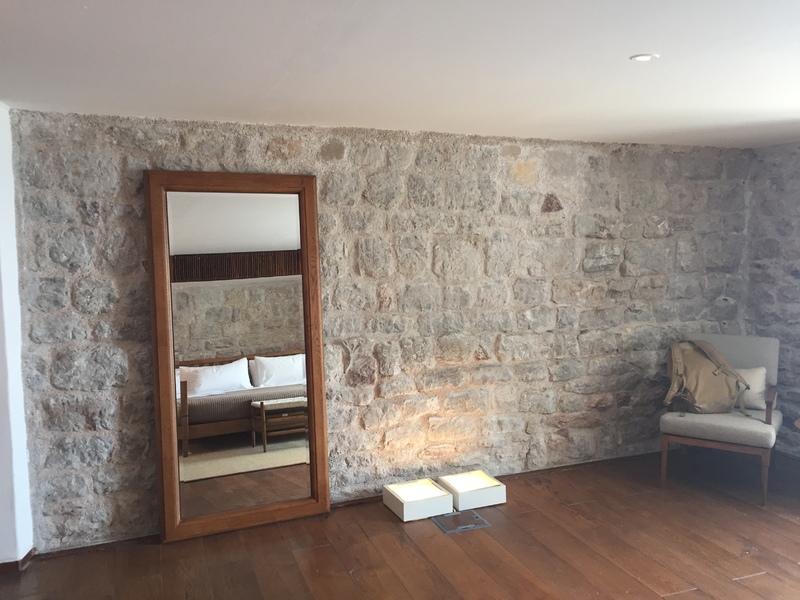 image hosting over 10mb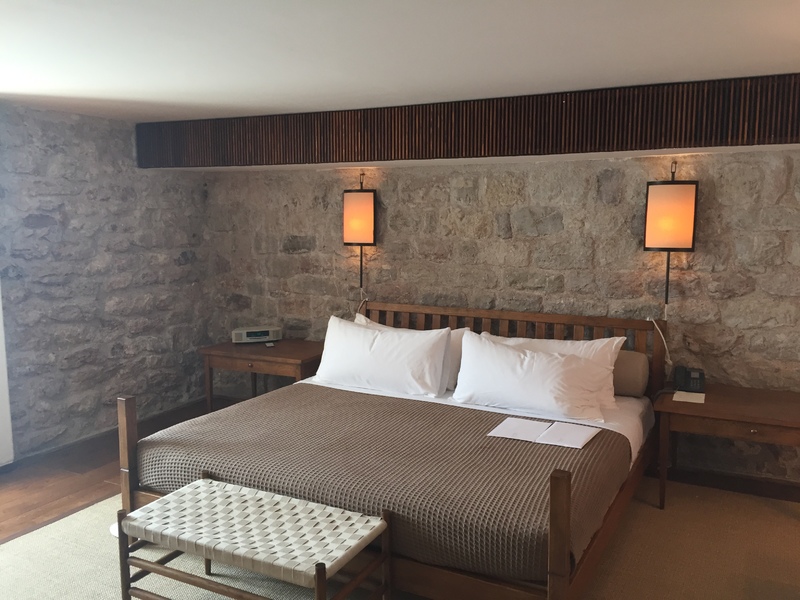 screen capture tool
Jun 14, 15, 8:28 am
Join Date: Aug 2007
Location: Here there and everywhere
Posts: 6,237
Great stuff! Totally agree that Cannes Barriere is awful these days. Before Barriere took it over The Majestic was a really elegant place to stay, but no longer.

I think Sveti Stefan was better when it first opened. These days there seem to be more and more service issues. Great photos - thanks!
Jun 14, 15, 9:13 am
Join Date: Sep 2006
Location: France
Posts: 938