Maalifushi by COMO (Maldives): STUNNING resort! My trip report
Feb 27, 15, 2:50 pm
Join Date: Feb 2014
Location: Heart of Europe
Programs: SPG Platinum, AAdvantage Platinum Executive, LH Frequent Flyer
Posts: 240
Maalifushi by COMO (Maldives): STUNNING resort! My trip report
---
Map
|
2 Reviews
|
100% Recommended
Maalifushi by COMO
Thaa Atoll Maalefushi, MV
Recommended
Liked:
Location
Service
Food
Amenities
Room
Maalifushi by COMO (Maldives): STUNNING resort! My trip report
(5 Photos)
Maalifushi by COMO
I love the Maldives. IMHO, it is the most beautiful destination on earth, and I hope it remains this way (maybe some of you have read the Guardian article that was pubished 2 days ago :http://www.theguardian.com/world/201...xtremism-syria). The beaches, turquoise lagoons, underwater wildlife, and resorts are unmatched. And to all those Reethi Rah and Gili Lankanfushi lovers, you can now add a new resort on your Bucket List: Maalifushi by COMO. I stayed for a week and I can only talk in superlatives about my experience!

You can find photos and a Youtube clip below this review.

PROS & THINGS I LIKED:

- Pre-arrival communication with the resort was excellent. All our emails were answered within 24 hours.
- Getting to Maalifushi is half the adventure and is an incredibly beautiful sightseeing trip in itself: a 50 minute seaplane transfer from Male International airport, followed by a 5 minute speedboat ride to the magnificent resort. Flying quite low across the Indian Ocean offers an amazing perspective on the atolls, islands, reefs and lagoons. And the fifty shades of oceanic blue will take your breath away!
- Besides the fact they offer spectacular views, the seaplane transfers are also very well-organized: the seaplane transfer arrangements are made so that they coordinate specifically with the arrivals of guests on international flights. From the moment of arrival you are met by and looked after by the COMO staff and you can wait in the airline's lounge until the departure of the seaplane. Our waiting time at the airport was around 1.30 hour after arrival of our international flight.
- The scenery at Maalifushi island comes close to how you would imagine a perfect tropical island. It is surrounded by an impossibly clear, sparkling turquoise lagoon with gentle waves lapping the blinding white beaches, while the lush vegetation composed of numerous palm trees forms a picture perfect backdrop. Pure paradise!
- While still tiny, the island is rather large according to Maldivian standards (around 800 by 200 meters). Guests can get around by bikes, or, alternatively, the staff can take you everywhere by buggy.
- Thanks to Maalifushi's far-flung location in the southernmost Thaa atoll, there's none of the visual pollution you get at resorts closer to the capital (e.g. barges, construction cranes, cruise ships etc).
- On arrival we were met by Mr. Andrew Drummond, the General Manager, and members of his team, which was highly appreciated. It always feels reassuring and welcoming when the hotel management team shows direct involvement with the hotel guests.
- Built from locally sourced materials, the resort's overall design, with its thatched roofs and minimalistic, cool-white interiors, offers an atmosphere of rustic chic and understated elegance.
- The real stars of the resort are the 33 white-painted overwater suites and villas, that are built on 2 wooden jetties to the west of the island, above the shallow lagoon. We stayed in overwater suite n 410 and it was stunning. The suite has its own infinity plunge pool with thatched sala, a large sundeck and full-length windows, meaning you can wake up to the sights and sounds of the Indian Ocean. Inside the villa feature high ceilings, oak floors, limed-light furniture, and decorative swathes of netting around the beds. Bathrooms feature a sunken marble tub big enough for two, marble floors and stone walls. There's also an outdoor shower, surrounded by wooden panelling for privacy.
- Maalifushi by COMO has also 32 on-land rooms and villas that benefit from being set into the island's tropical heart, most of them with direct access to the beach (except for the 6 garden rooms).
- The fruit bowl in the room as well as the bottles of fresh water are daily resplenished.
- IMHO, the bathroom toiletries are amongst the best in the hotel industry. COMO is famous for its holistic Shambhala Spas, and its own-brand potions are distributed in tiny bottles in the guest bathrooms.
- High-speed WiFi is complimentary and of excellent quality throughout the resort.
- The large, beachfront pool sits between the bar and Madi restaurant and has been designed to weave around 'islands' of palm trees. It's surrounded by very comfortable sunloungers with two-feet-thick memory foam mattresses and parasols.
- The house reef is at the end of the boardwalk and offers exceptional diving and snorkelling, with an abundance of marine life (baby black-tip reef shark, sting-ray, sand perch, lion fish, puffer fish, etc …). Complimentary snorkeling equipment is provided to guests.
- Food at the resort is consistently top-notch, and served in 2 restaurants. All-day diner Madi is housed in a straw-roofed, open-sided building along the main pool, and offers a range of Mediterranean, Indonesian and Thai-influenced dishes. Madi also holds themed nights each week, including a Maldivian night (Monday), a 'thali' evening focusing on Indian specialties (Wednesday) and a seafood barbecue with an extravaganza of local lobster, kingfish, trout, squid, tuna, and sweet rock shrimp (Friday). The other restaurant, Tai, is built overwater, and aims to be among the finest Japanese restaurants in the Maldives: it showcases locally sourced seafood, with a range of sashimi and sushi on offer.
- Food can also be served in the privacy of your own villa (a tray charge applies). In addition, romantic beach dinners and secluded picnics can also be arranged on an uninhabited neighbouring island. So, while the resort has only 2 restaurants, the themed nights as well as alternate dining options make that you will not get gastronomically bored during a one week stay.
- Guests who want to maintain healthy holiday habits can sample Como Shambhala cuisine, an array of organic deliciousness featuring seed breads, healthful juices and sublime local raw fish, available at Madi restaurant and included in the room service menu.
- Perhaps no other resort smells as good as Maalifushi by COMO. Every encounter on the island comes with COMO's signature scent of eucalyptus, camphor, peppermint and bergamot, leaving an olfactory impression of calm goodwill.
- The spa is a palatial affair, with 8 overwater, ocean-facing treatment rooms, and an open air yoga pavillion, all enveloped by blue horizons and gentle sea breezes. There are also steam rooms, sauna & jacuzzi (separate male/female). The quality of the treatments is excellent (as you would expect from a COMO resort).
- There are some excellent breaks nearby, especially in the wet season (May to November), which is good news for surfers.
- To the west of Maalifushi, there is as a string of stunningly beautiful uninhabited private islands, where there are seasonal whale shark sightings. Don't miss a visit to these islands to get a real cast away feeling (kayaks are available for free).
- While no doubt expensive, spa and food prices are reasonably priced and around 15% cheaper as compared to similar resorts in the Maldives. Spa treatments are around 170 USD and an upgrade to halfboard costs 110 USD per person (excluding taxes and service charges).
- Maalifushi by COMO has a sister resort in the Maldives, Cocoa Island, meaning you can split your holiday over 2 superb resorts, in case you do not want to spend one full week on the same island.
- What really makes this place, is the friendly and well-trained staff: the service in general is superb and very attentive, without being intrusive. Nothing is ever too much trouble for them.

CONS & THINGS TO KNOW:

I absolutely loved Maalifushi, and could not find real cons. Maalifushi has captured the essence of what a six star holiday should feel like. So, just book a holiday at this jewel in the Indian Ocean, and go now before everyone else does. I hereby just mention some minor issues that you should know or where there is room for improvement:
- The breakfast buffet is a little underwhelming for a resort of this caliber (see photos or clip). It is basically an upscale continental buffet, and you order hot items from the menu. On a positive note, this is more healthy approach as compared to lavish breakfast buffets, and all breakfast items taste delicious. After a few days, we found out that you can order whatever you want, even things that are not listed on the menu, such as salmon bagels or a selection of cheeses.
- While the beaches are spectacular, the sand around the resort is a bit coarse in certain areas, as broken coral washing on the beach occurs naturally from the wave action on the nearby outer reef. However, the main beach on the northwestern side of the island does have large stretches of powdery soft sand.
- While the food at the Japanese restaurant is fabulous, we felt that the portions are rather small, especially when you are limited by the halfboard formula which entitles you to a certain selection of dishes. But kudos to the staff: on our second visit to the restaurant, we mentioned this issue, and we could choose an extra course, which was highly appreciated (and also felt like a more complete meal).
- While the transfers by waterplane are spectacular and well-organized by the resort in liase with the airline, some may find it troublesome, because of the waiting time at Male Airport (that may be excessive in a few occasions). For instance, on our departure day, our waterplane left Maalifushi quite early and we had to wait 4 hours at the airport for our international flight connection. And unfortunately, Maalifushi by COMO has not a private lounge (yet) at Male Airport. The good news however is that the resort is working on these transfer inconveniences. Flights to Maalifushi are now consolidated with another resort nearby: while this may extend the flight time by about 10 minutes, the increase in flight frequency means that there is less waiting time at Male Airport. In addition, the completion of the seaplane terminal and a dedicated COMO lounge in a couple of months will mean that any waiting will be in much more pleasant surroundings.
- Keep in mind that waterplanes only fly during daytime, so when you arrive in the Maldives in late afternoon or during darkness, you may have to spend a night at the capital.
- The steps from the water suites & villas into the ocean are quite slippery and there is a large drop from the bottom step into the water. A handrail here would be helpful.

- I took a many photos of the resort. You can find them here:http://theluxurytravelexpert.com/201...como-maldives/
- I also made a Youtube clip with impressions of Maalifishu. Hope you like it:https://www.youtube.com/watch?v=_trC0waXjUQ


---
Last edited by theLuxuryTravelExpert; Feb 27, 15 at

2:58 pm
Mar 1, 15, 1:29 am
Join Date: Mar 2004
Location: CPT
Programs: BA BD SA
Posts: 4,429
Ah the Maldives - fifty shades of turquoise and every one alluring.
Thanks for the detailed trip report!
We tried to do the combo with Cocoa Island when Maalifushi first opened but I think they were curtailing occupancy in the soft opening phase.
Mar 1, 15, 9:52 am
Join Date: May 2004
Location: LAX
Posts: 1,785
So funny, we left Maalifushi a few days ago!
All I can say it's the most friendly, beautiful place on this planet, no kidding!
We stayed at a sunset facing water villa, hope you don't mind me
attaching a few of my own pictures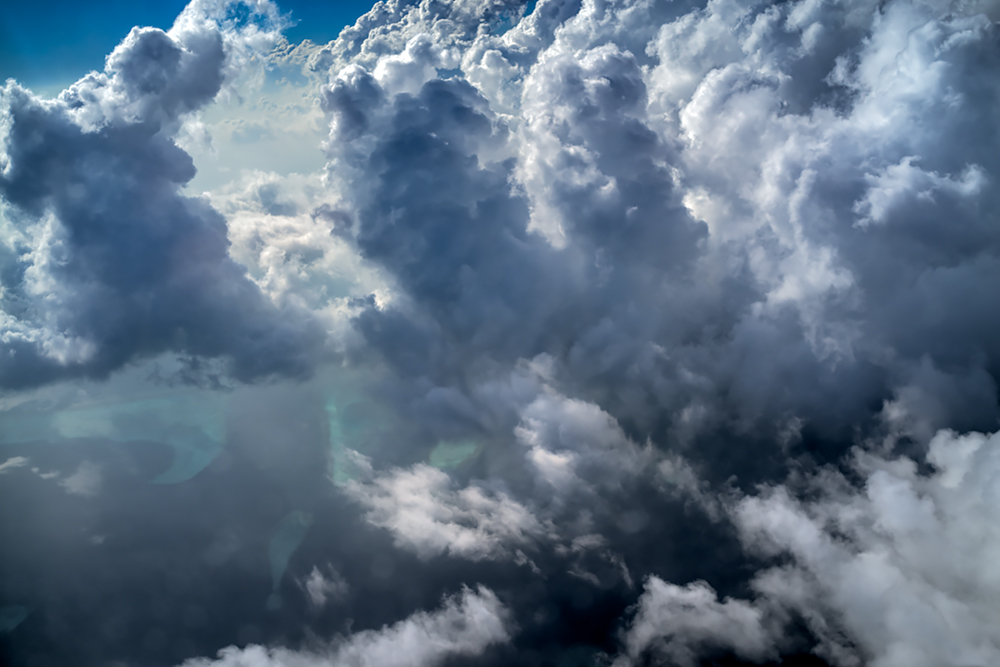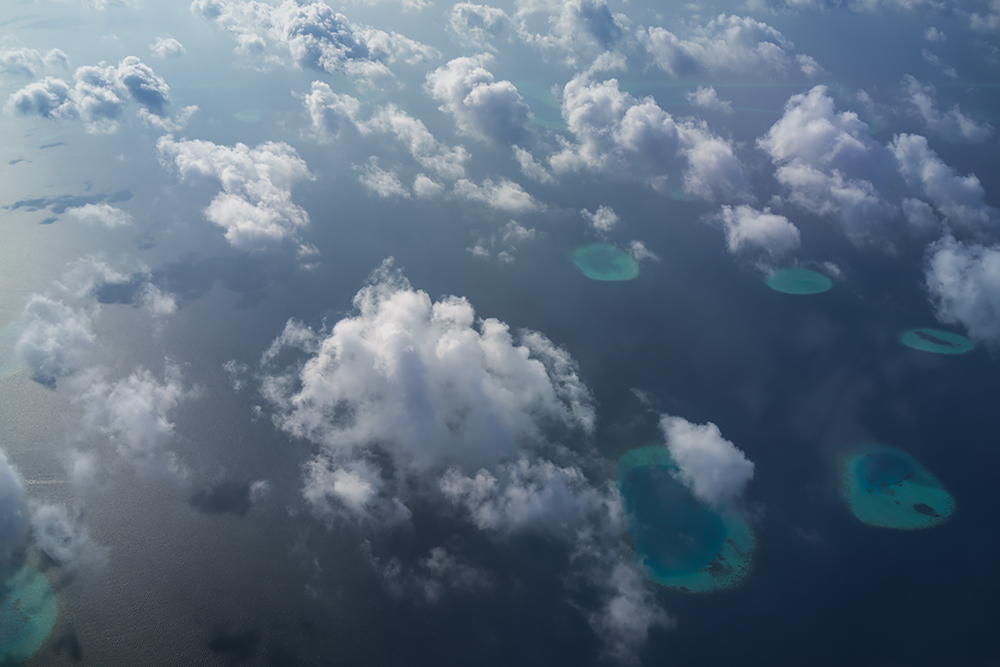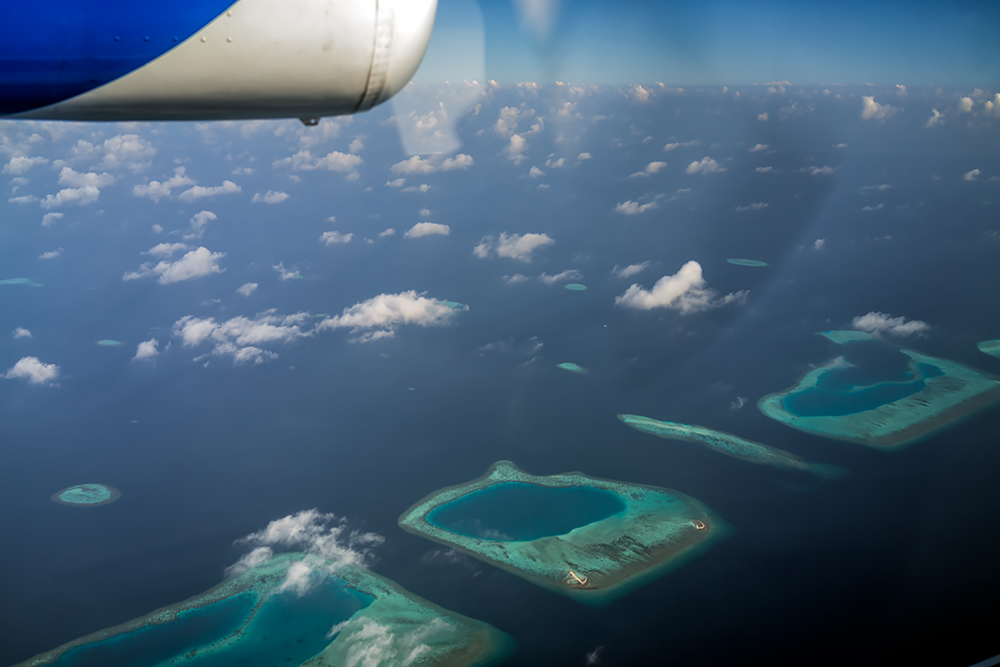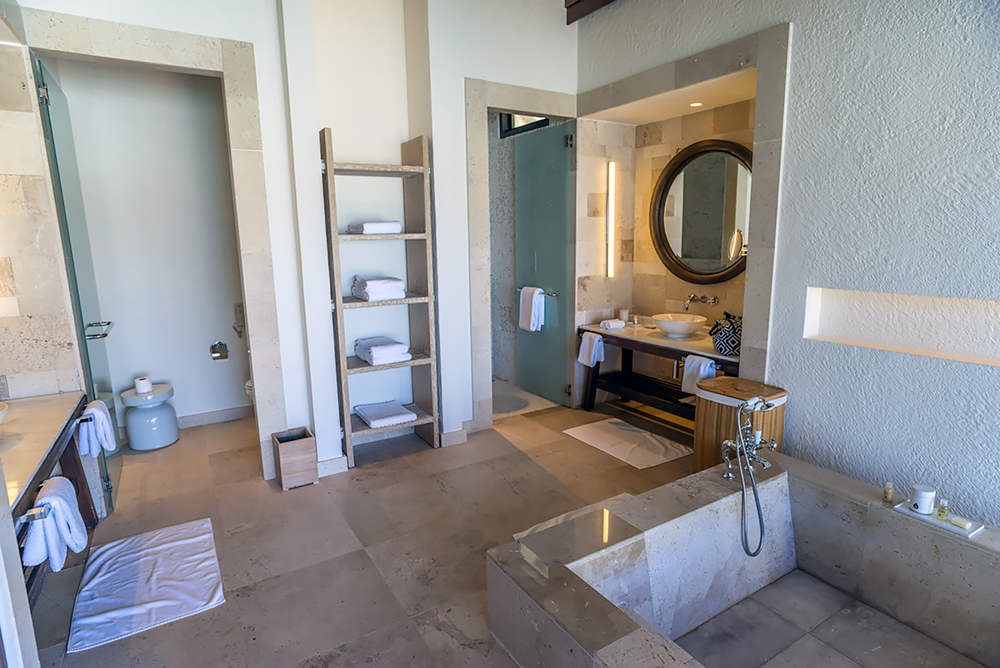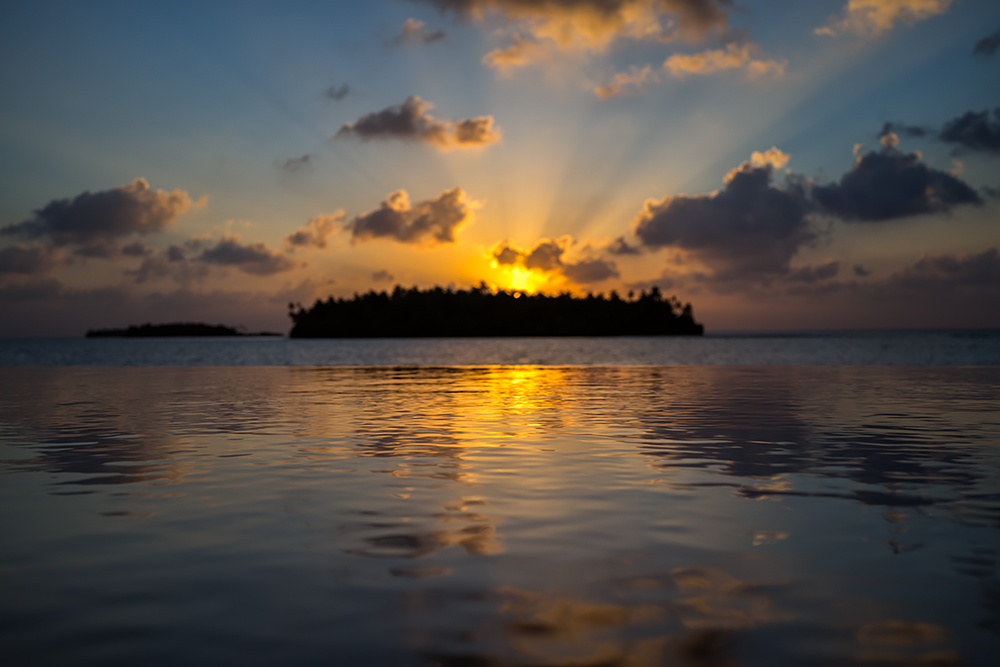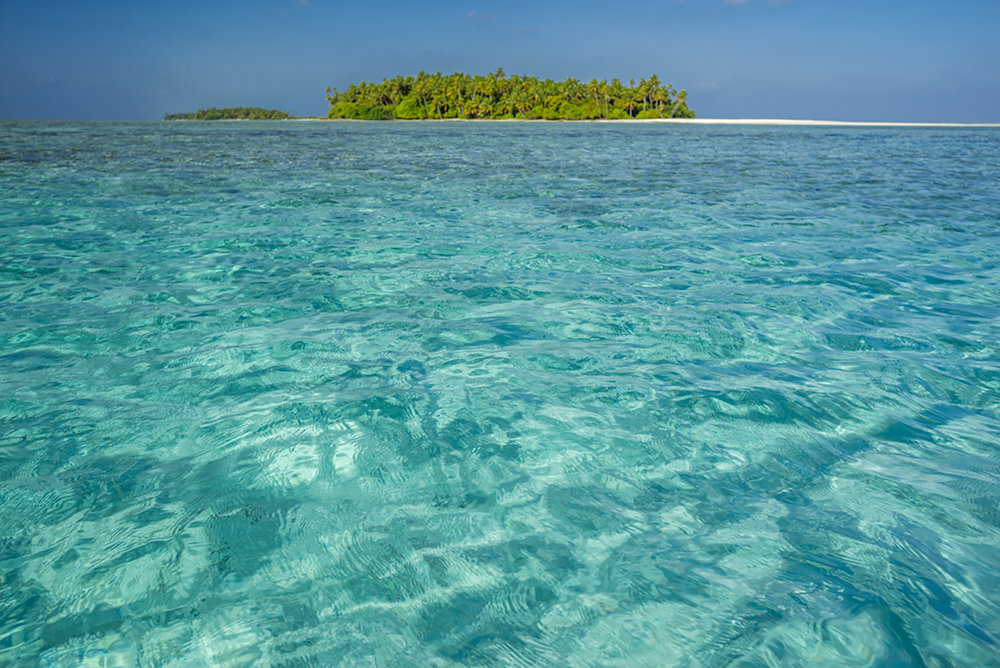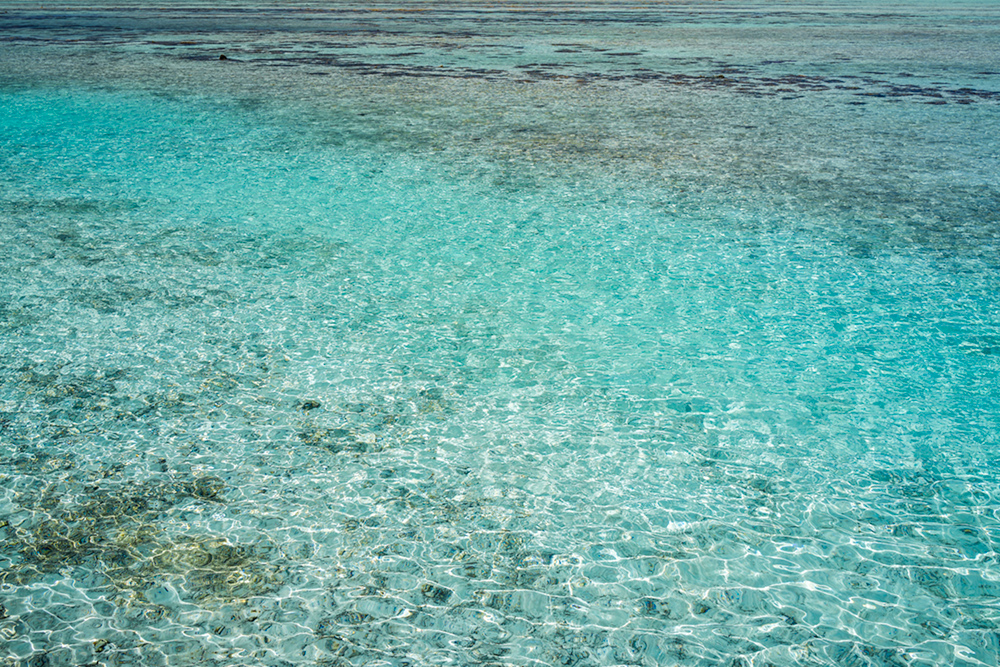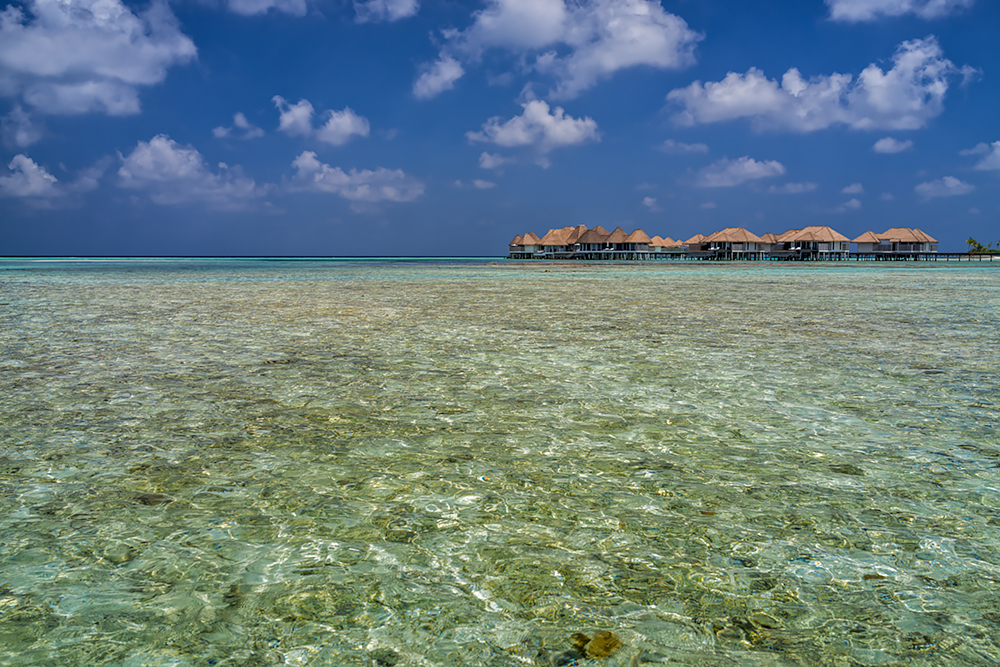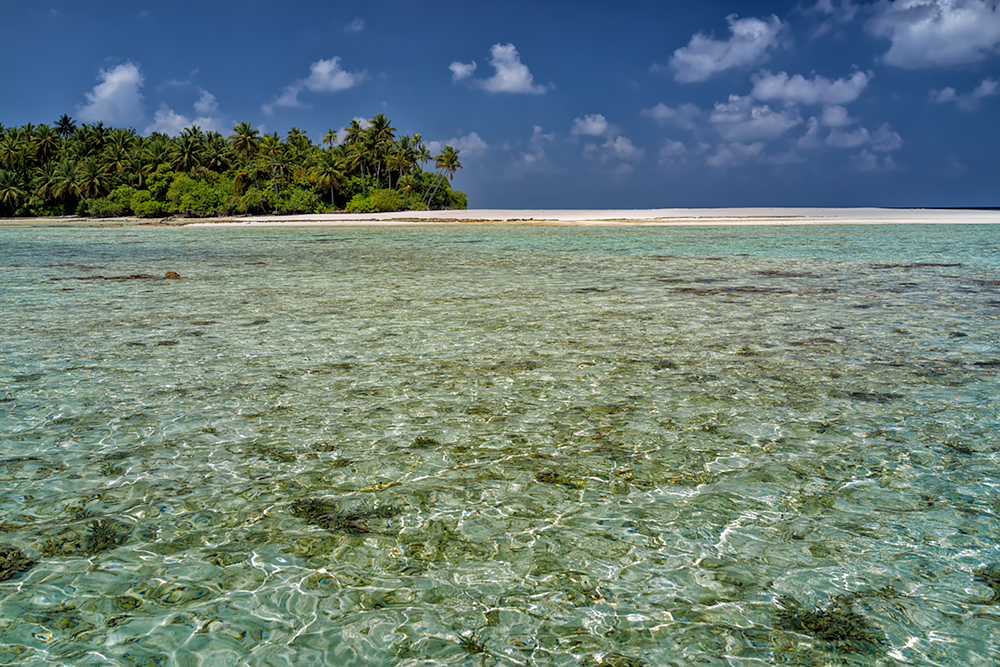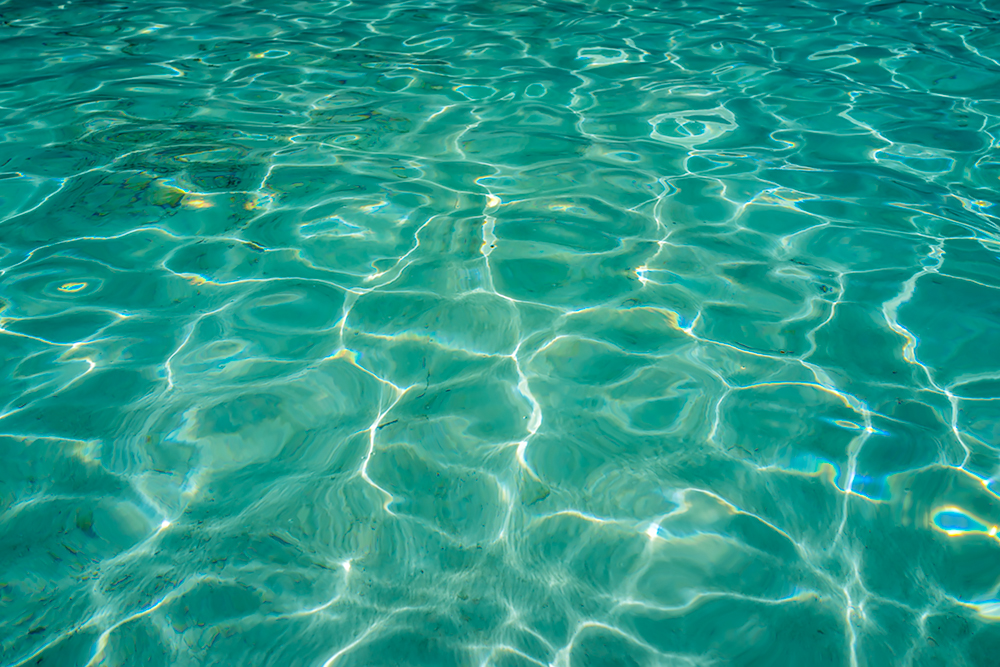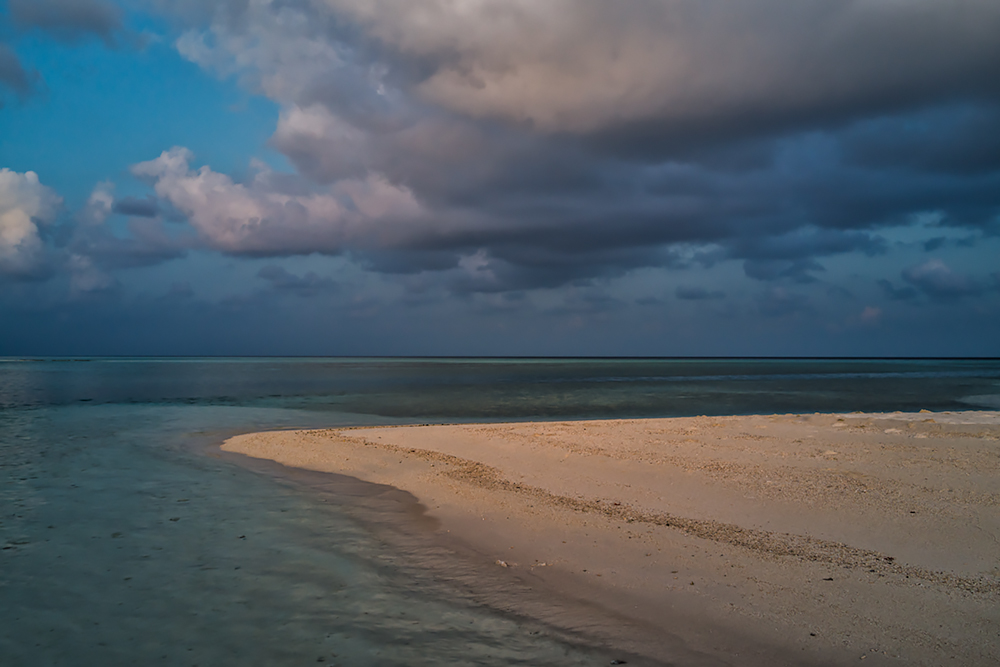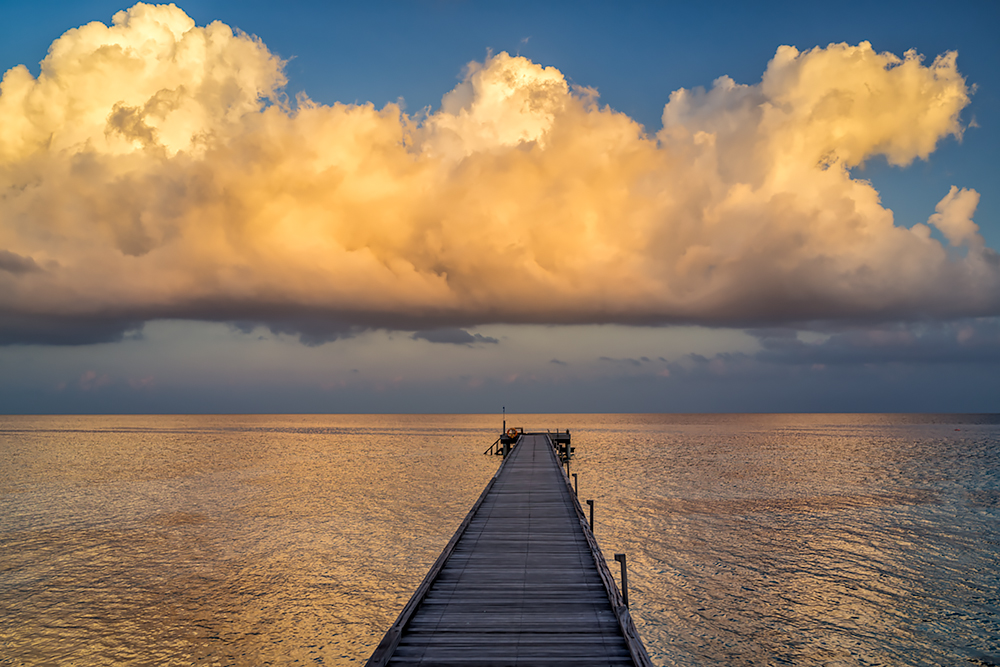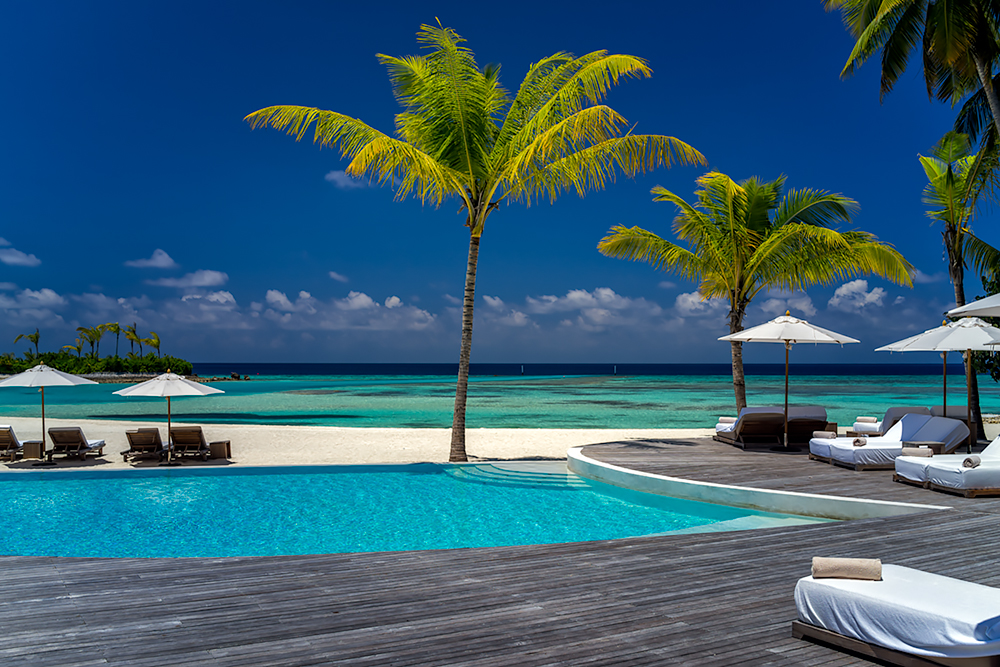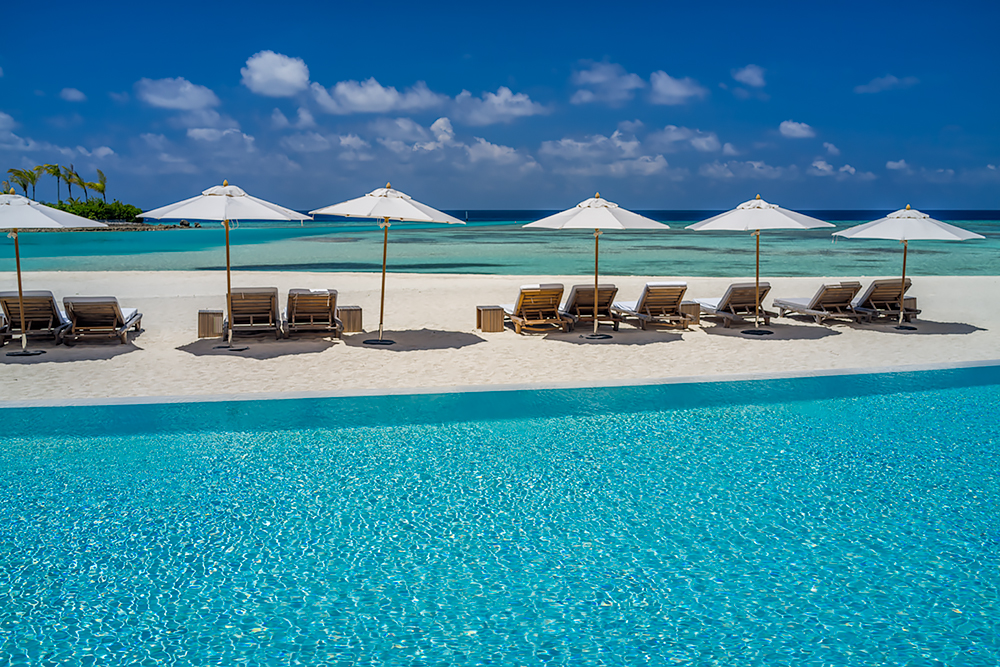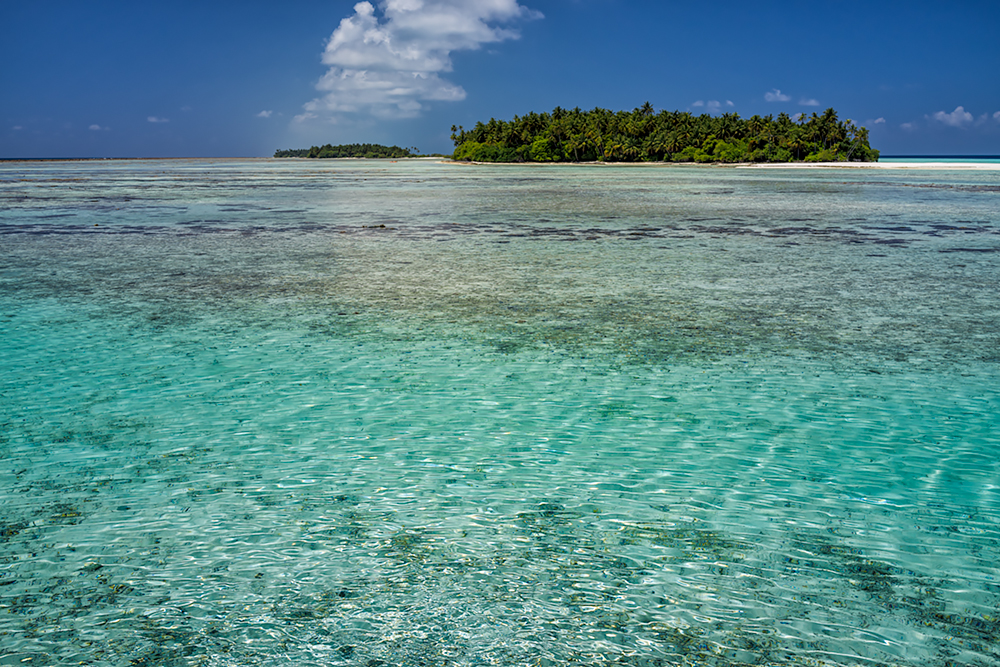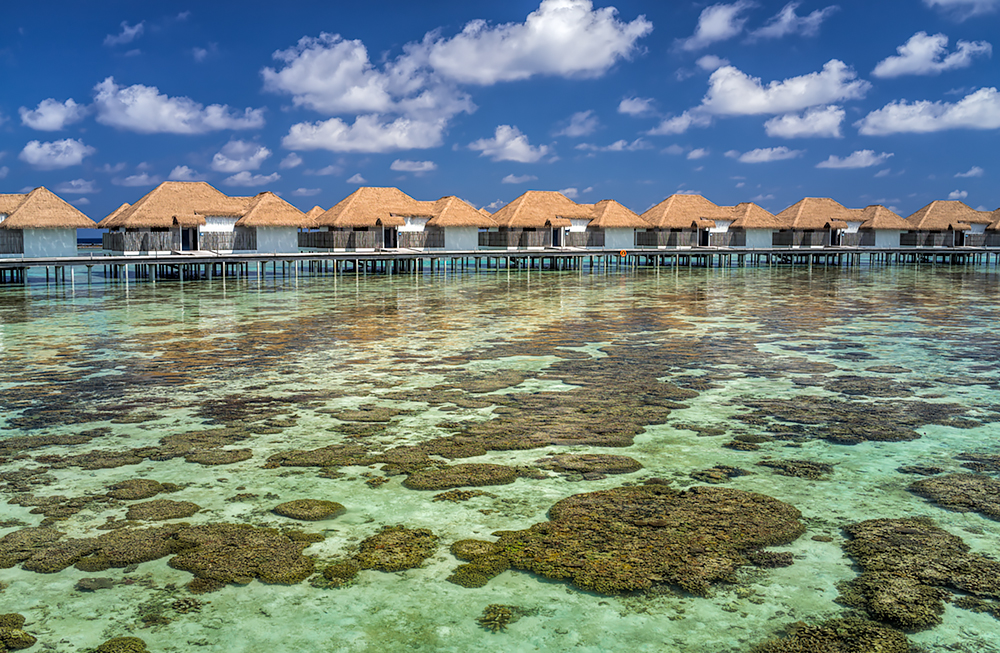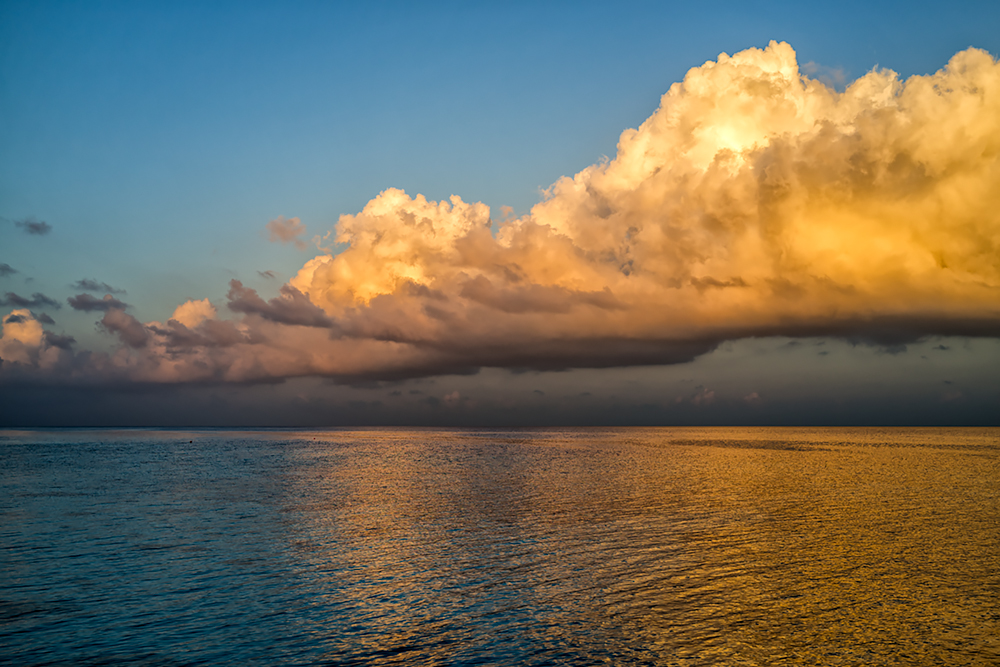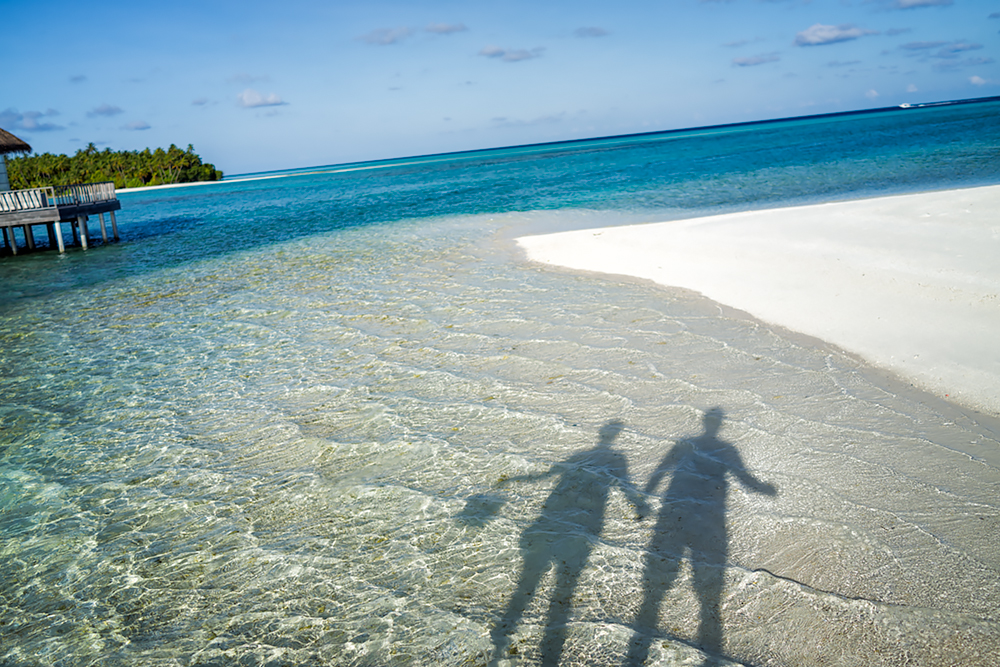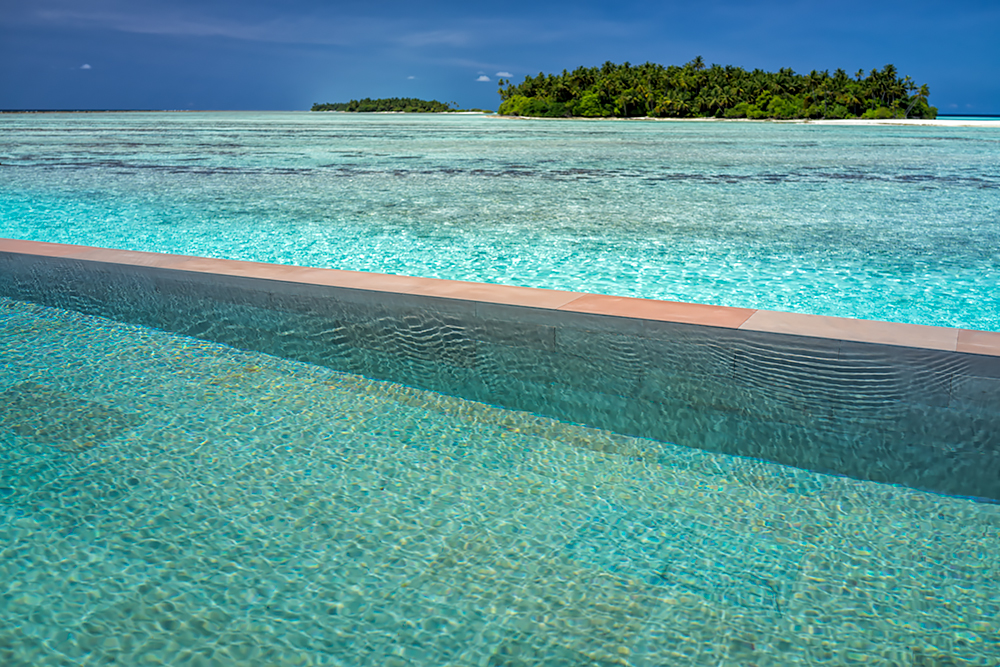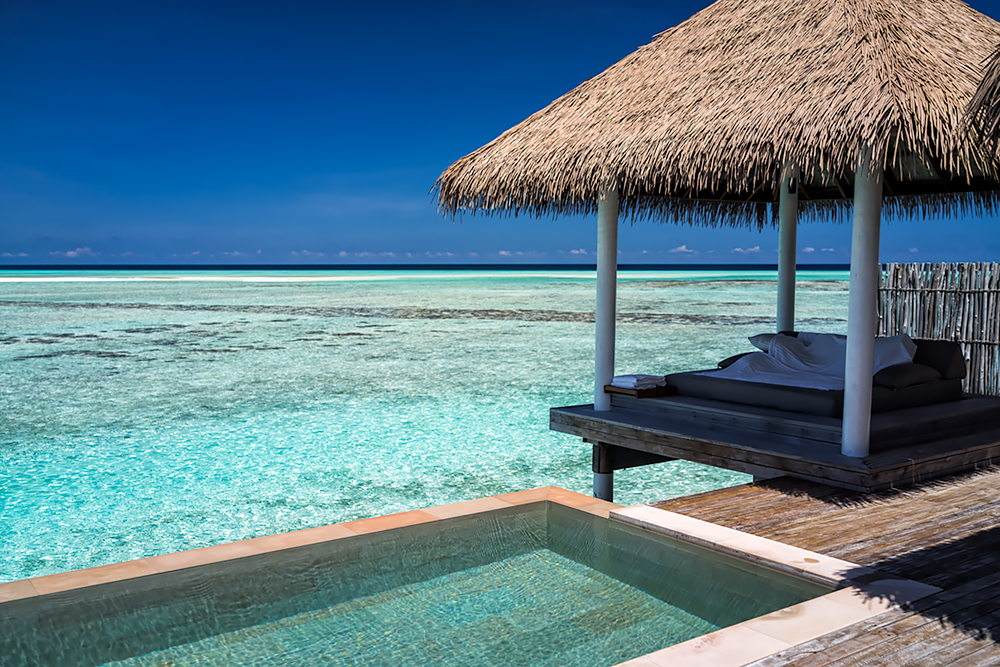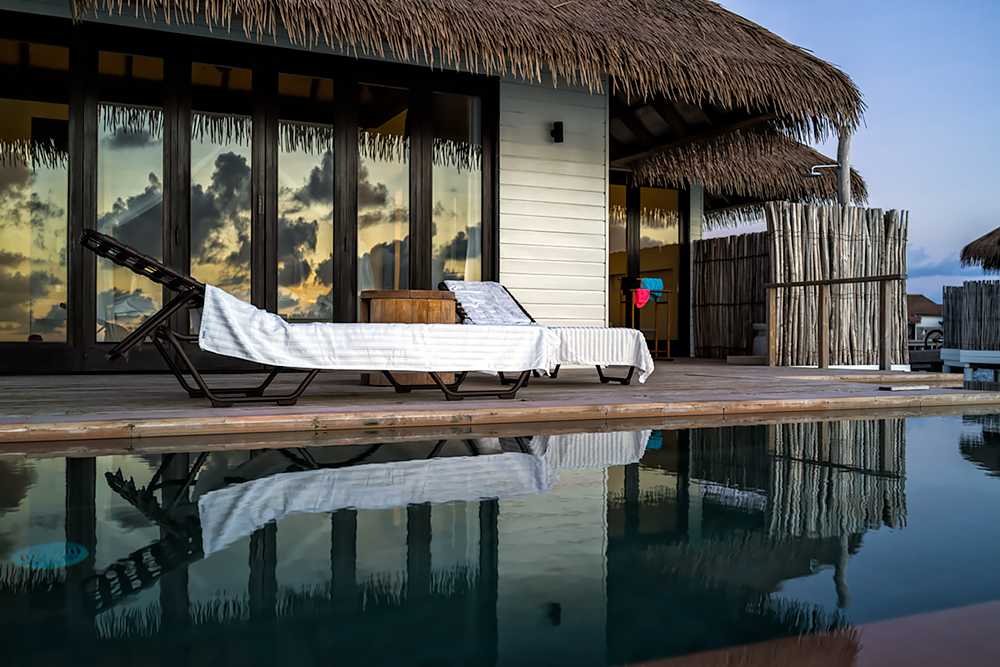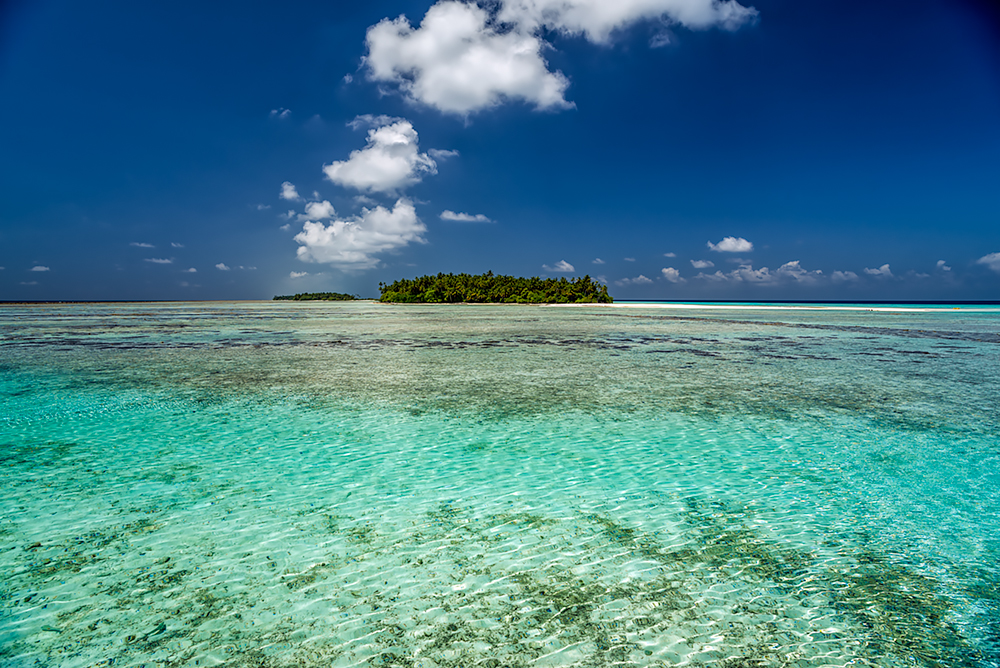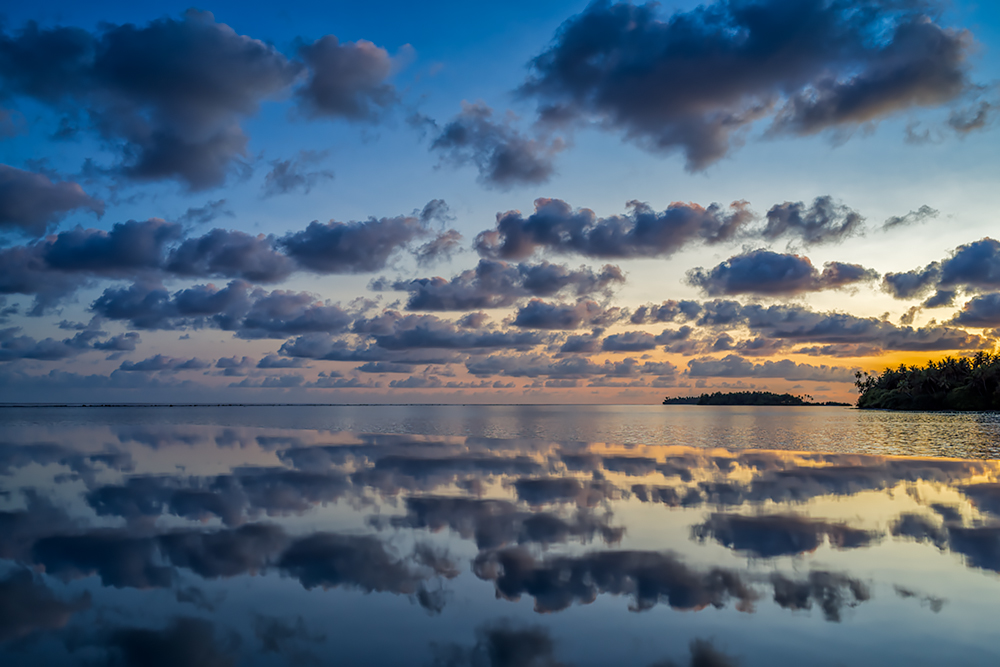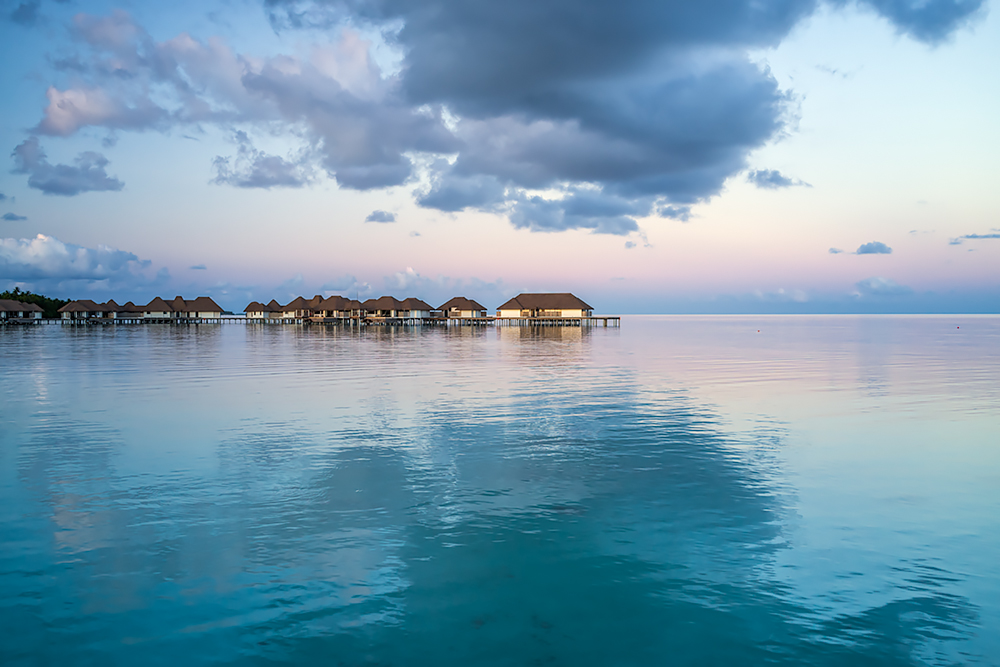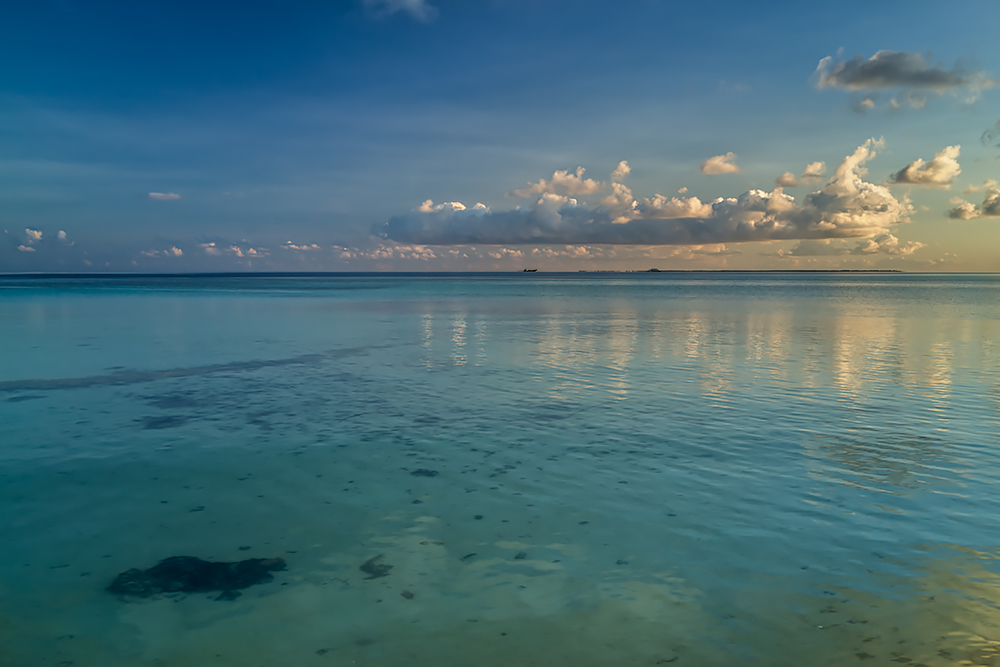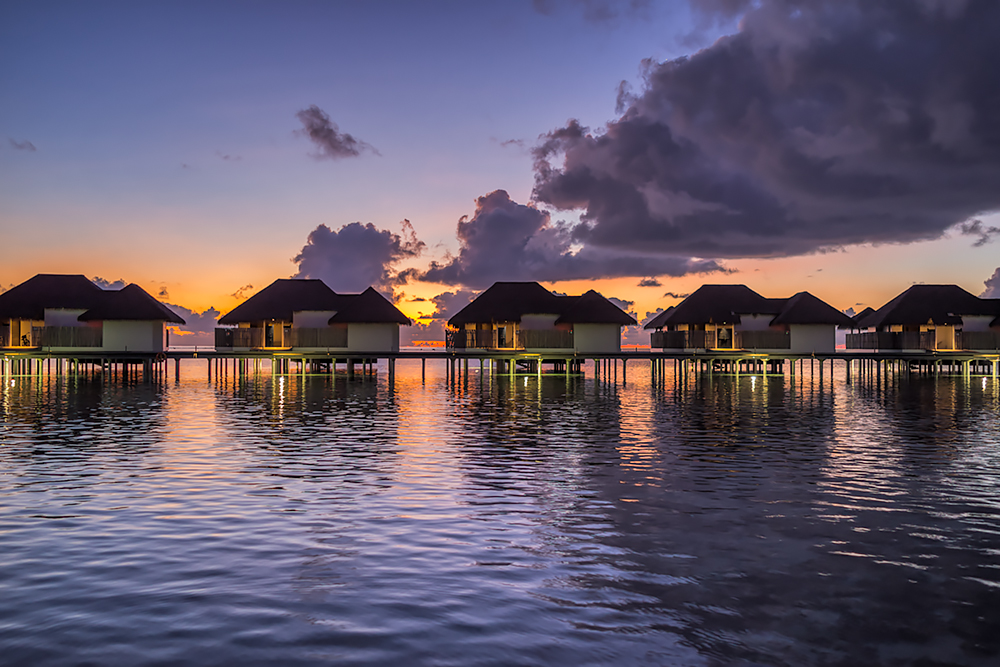 Mar 1, 15, 1:09 pm
Join Date: Jan 2013
Location: UK
Posts: 1,216
Even though my inner eco-warrior worries about overwater bungalows, those are enticing photos. It even seems that some coral heads may have survived the often catastrophic construction work.
---
Last edited by Pausanias; Mar 2, 15 at

12:36 am
Mar 4, 15, 4:26 am
formerly declinespecificinformatiom
Join Date: Jul 2011
Location: USA
Posts: 1,140
We went to Maalifushi last summer and loved it. I agree with a lot of your report and think that the combination it offers with Cocoa Island makes it a compelling destination and a great value.

I noticed a few random things that demonstrated a very high commitment to detail.

1. They had a good hamburger--the very best I've had at a resort yet. Their culinary prowess extends all the way to down to the humble hamburger. They also served genuine Wagyu NY strips.

2. They have a library and I really liked the book selection. High quality (Everyman) books and a very fun selection. It was definitely the most thoughtful collection of books I have seen everywhere.

3. Even their game boards were of very high quality.

I mention these things as a contrast with FS Golden Triangle where we ended up. The book selection was like half a shelf from the Salvation Army, the chess board was mangled and incomplete and the culinary execution was lacking (i.e. here is the cheese, it is blue. What kind of blue? I will have check on that.)

Drink wise the spirits are particularly inexpensive compared to the wine. Their cocktails are wonderful and I think it was only a $5 delivery fee to have them brought to your room. They don't deliver them watered down. A great way to spend the days on a water villa is to have cocktails brought every hour, on the hour. I think I had all of their 20+ cocktails and most were great.

I thought the sushi restaurant was a bit complicated at first but you could ultimately get plenty of great food. The sushi is of much higher quality than most neighborhood places, whereas most resorts have sushi that is no better than supermarket sushi. I think it would be easier to just let people order three things rather than stick to categories.

We ultimately chose the full board, and whether it is a better value I couldn't say. I just didn't feel like worrying about it, though there was a little pressure to eat at every meal so thus, I'd recommend the half board even if it costs a little more to relieve any pressure you might have to gorge yourself for lunch and dinner.

They had some pretty strict internet filtering. I was trying to check the WSOP and it was blocked under gambling, which was annoying since I had several friends in the events. I suspect LGBT may also have been blocked, though I was there early in their opening. Shame on me for not asking it to be lifted--but it was like me missing the World Cup.

I didn't see any children there and the kids club wasn't operating. The children seemed like a little bit of an afterthought, which I never appreciate.

I was so glad we chose Maalifushi over Cheval Blanc.
---
Last edited by DSI; Mar 4, 15 at

5:21 am
Mar 4, 15, 11:25 am
Join Date: May 2012
Location: Here, there … you know how it goes.
Posts: 1,516
Oh, this is all sounding so, so lovely.

Am thinking now of going in a week or so, for a week. I see they are currently offering PayX/StayY promotions, which seem combinable with their "Explore Como" type offer.

Anything else that should be recommended? This will be our first trip to the Maldives.

Should we, perhaps, consider other properties instead? This just seems like such great value ...
Mar 4, 15, 2:09 pm
Join Date: Dec 2011
Location: WI
Programs: A bunch
Posts: 472
So do you prefer como maldives or four seasons bora bora bigfoot?