Trade duplicate KLM houses in lounge 52
Jan 11, 17, 12:43 am
Moderator: Flying Blue (Air France & KLM)
Join Date: Dec 2004
Location: Rotterdam, NL
Programs: Flying Blue (AF/KL)
Posts: 4,592
Trade duplicate KLM houses in lounge 52
---
From the TA website:
KLM-huisjes ruilen in Crown Lounge 52 op Schiphol
World Business Class passagiers van KLM kunnen sinds 1 januari 2017 hun Delfts blauwe huisjes omruilen op Schiphol. Fervente verzamelaars krijgen hiermee de kans om hun collectie compleet te maken. De huisjes kunnen tot eind maart 2017 worden geruild bij de servicebalie van KLM's Crown Lounge 52. Een speciaal bordje op de balie geeft dit aan.
Ingeleverde exemplaren kunnen worden geruild voor miniaturen van andere verzamelaars.
Alleen de huisjes die in goede staat verkeren worden bij de ruilbalie geaccepteerd. Ook dienen verzamelaars rekening te houden met de mogelijkheid dat een specifiek huisje na verloop van tijd niet meer beschikbaar is. Klik hier voor een korte video over het omruilen van KLM-huisjes.
Short translation:
Through end of march 2017 passengers can trade their duplicate KLM houses, provided that the original house is in a good condition.
Jan 11, 17, 5:41 am
Join Date: Oct 2009
Location: AMS / ATH
Programs: AFKL Gold, A3 Gold
Posts: 5,025
http://www.flyertalk.com/forum/27677482-post24.html
Feb 2, 17, 10:33 am
A FlyerTalk Posting Legend
Join Date: Sep 2009
Location: Minneapolis: DL DM charter 2.3MM
Programs: A3*Gold, SPG Plat, HyattDiamond, MarriottPP, LHW exAccess, ICI, Raffles Amb, NW PE MM, TWA Gold MM
Posts: 87,157
If the lower numbers are the earlier ones, they should be more rare, no?
Feb 2, 17, 10:42 am
Join Date: Sep 2016
Location: San Francisco, CA
Programs: Flying Blue Platinum, JetBlue Mosaic, Hyatt Globalist, Alaska MVP Gold.
Posts: 1,712
Mar 8, 18, 3:01 am
Join Date: Nov 2011
Location: MUC/AMS
Programs: FB Platinum, Hilton HHonors Diamond
Posts: 46
Mar 8, 18, 1:46 pm
Join Date: Sep 2002
Location: Cheltenham
Programs: KLM Plat for Life , BA Gold, Avianca Diamond, HH Silver, (OtherhalfGold), IHG Gold
Posts: 1,813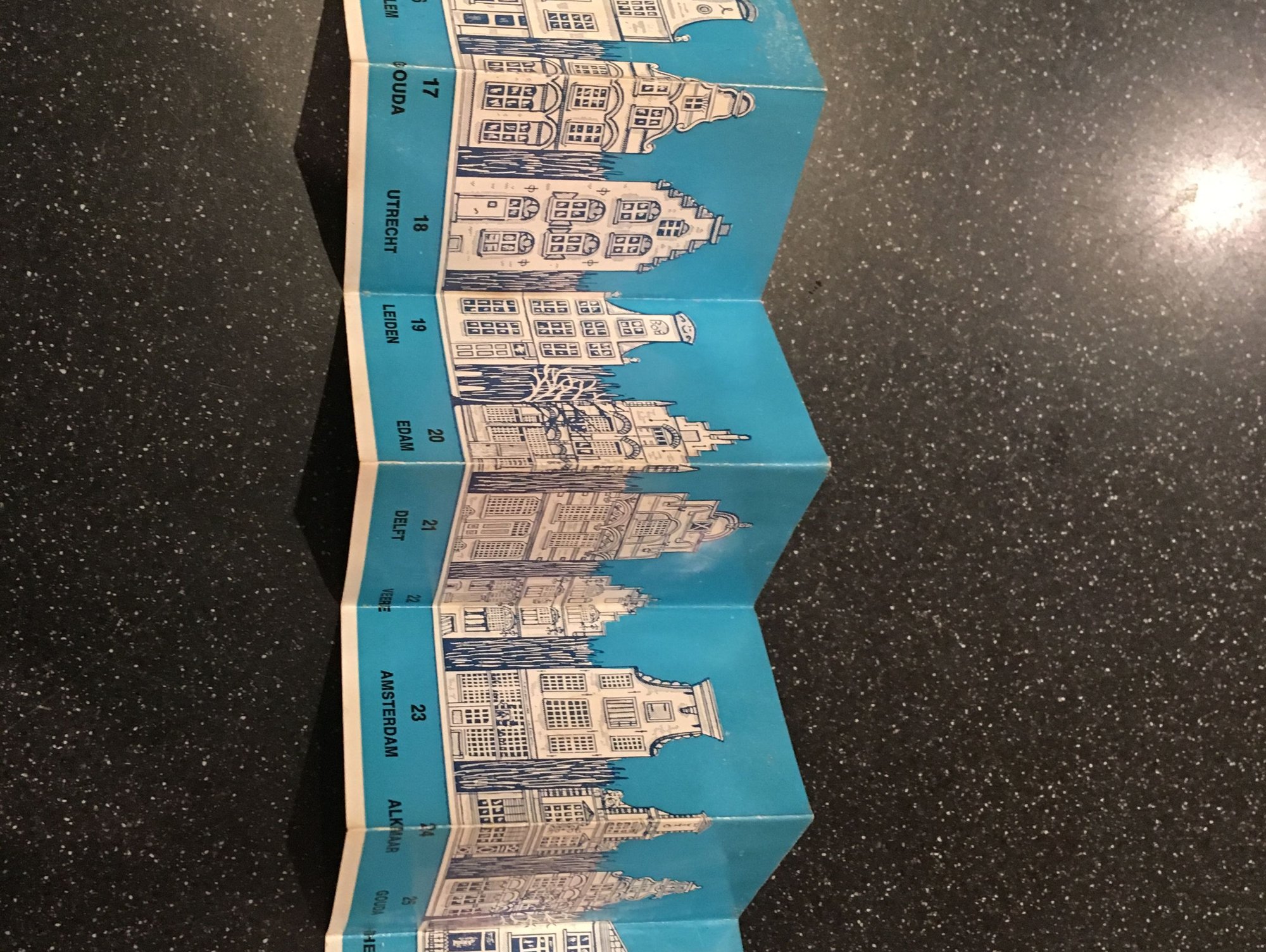 Johan will like this! Note I even have the house that cane with this leaflet with contents number 24. Note the leaflet even has number 24 stamped on it .....