My wife and I are planning to visit Kanazawa in January 2017 and would like to take a daytrip to Shirakawa-go. We'd like to get an estimate of the time required for the visit in Shirakawa-go. We'd see some of the farmhouses and to take some photos from a vantage point over the village.
Aside from being prepared for lots of snow, does anyone have any other tips?
I've never been and don't have any tips, really, but a couple that does adventure videos on youtube that I like recently made one about a visit to Shirakawa-go. Maybe it will be of use to you...


I had been to Shirakawago village and the less known Gokayama Ainokura Village. If you do not want to stay overnight at one of the gassho-zukuri houses, I think 1 full day will be enough for you to visit both places.
Although both of them are world heritage sites, Shirakawago is more touristic and busy. Major tour companies will only take the tourists to Shirakawago because Gokayama is a bit smaller and cannot be easily accessed by public transport like Shirakawago. I personally like Gokayama better because it's more quiet with less tourists and most importantly more picturesque. The driving distance between the 2 villages is about 30km, half an hour by car.
Here are the images of Gokayama Ainokura village from the highest view point. The village of Gokayama Ainokura is surrounded by high mountains: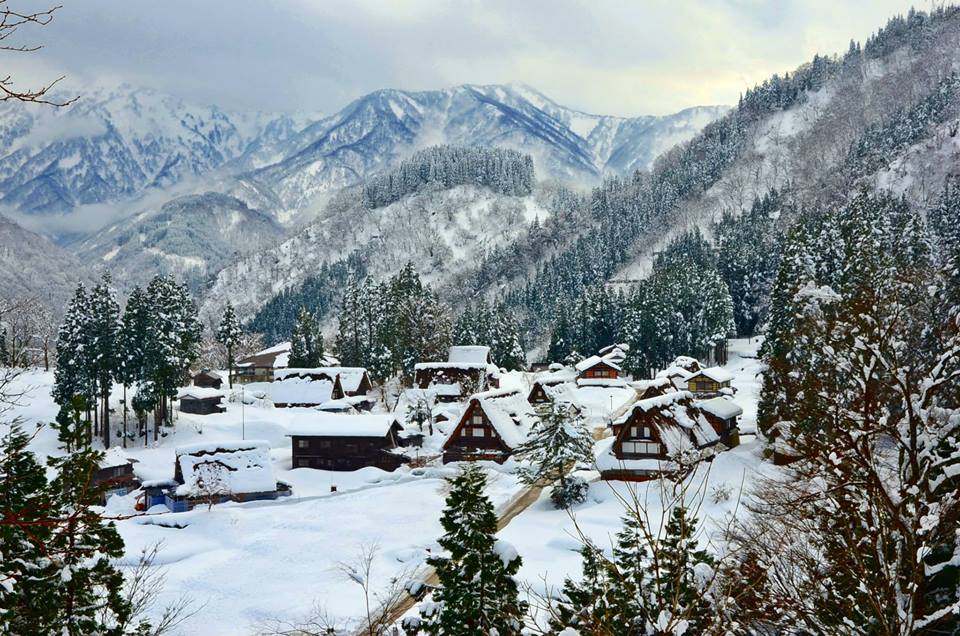 and here are the images of Shirakawago village from the highest view point:
However, there is an annual light up event at Shirakawago from mid Jan to early Feb. If you want to see the light up, you might need to stay overnight at Shirakawago. Here is the official website of the light up event:
http://lightup.asia/2016/05/post-3.html
and here is the image of the light up:
Hope the info helps!
Thank you all for your comments. We are now exploring the possibility of spending a night in Shirakawa-go. I realize that our travel plans might coincide with the Winter Light Up. We'll keep our fingers crossed.
we decided not to stay a night there and this and information herein affirms our decision to pass and go to takayama and visit the hida folk village as a partial substitute and see takayama in more depth instead.