Wuhan coronavirus outbreak — worries as it spread to HK & beyond
Jan 29, 20, 2:39 am
Join Date: Oct 2014
Posts: 2,654
Jan 29, 20, 2:46 am
Join Date: Jan 2011
Location: SIN & HKG • Ex SFO, NYC
Programs: UA 1K, AA EXP; Marriott Amb; Hyatt Globalist; Shangri-la Diamond; IHG SpireAmb; Hilton D; Accor G
Posts: 3,304
Jan 29, 20, 4:31 am
Suspended
Join Date: Dec 2009
Location: En Route
Programs: Many
Posts: 6,730
Originally Posted by
number_6
I had 3 trips to HKG during SARS (plus a dozen transits of the airport during that period), and for that much more serious epidemic there was zero chance of HKG airport being closed for transit pax. You have a slight risk of becoming quarantined if other pax on your flight become ill, but that can happen to any destination. Personally I view TPE to be more at risk than HKG given Taiwan's commercial relationship with Wuhan. My personal evaluation is that you are better off staying with the flights you have booked via HKG if they are on CX; if on some other airline, then some risk of flight cancellations. In terms of travel comfort SQ is comparable but CA is a giant step down from CX, and it is a long travel time to DPS from SAN.

Other public gathering activities have been shut down already (for example both Disneyland in HKG and China are closed now), and I remember deserted shopping malls and cinemas in Hong Kong during SARS. That was before the elevator button was discovered as the transmission vector (that hotel had to change its name afterwards to stay in business).
How was SARS "much more serious?" Inside of a month, the official # of infected from this one is almost higher than the total run of SARS. People estimate the # is significantly below the true # and is increasing daily.
Jan 29, 20, 10:33 am
Join Date: Nov 2018
Posts: 1
Jan 29, 20, 10:57 am
Join Date: Jan 2011
Location: SIN & HKG • Ex SFO, NYC
Programs: UA 1K, AA EXP; Marriott Amb; Hyatt Globalist; Shangri-la Diamond; IHG SpireAmb; Hilton D; Accor G
Posts: 3,304
Jan 29, 20, 1:35 pm
Join Date: Sep 2010
Programs: BA Gold
Posts: 263
How is Hong Kong public life now? Are the streets and restaurants etc still busy? I am seriously considering visiting next week as planned if the official travel advice still indicates a higher level of risk but OK to visit. I am not into tourist attractions but I do like to take long city walks or maybe visit places such as Lamma island.
Jan 29, 20, 3:12 pm
Join Date: Mar 2004
Location: On the road, 24/7/365
Posts: 3,311
Many of the private/small businesses that were scheduled to re-open yesterday after the New Years break did not. If you are interested in the big chain stores and malls, I haven't (in passing) noticed much difference. I had hoped to pick up coffee at one of two independent coffee places between the metro and my destination while passing through Discovery Park Mall yesterday. Both were closed, but Starbucks was open (pass). At the AEON and City? malls adjacent, I again struck out on independent coffee sources; Pacific Coffee was open (not that needy).

Along, say, Nathan Road, about 35 percent of the shops were shuttered at 11:30AM yesterday. A few don't open until noon, but most were just independents, closed.

Bring your own face mask. Not available here, to my knowledge. Don Don Donki got a shipment and people hoarded.
Jan 29, 20, 6:17 pm
Join Date: Aug 2012
Posts: 2,528


So, not sure how effective the masks are at this point, but I suspect it certainly has a psychological effect, I suppose. The hotels seem to be extremely vigilant with all of their staff in masks, detailed questionnaires upon checking in (such as if one has cold symptoms, coughing, incoming vessel # and seat, etc.), plastic over the elevator buttons with signs that they'll be sterilized with regularity, and what I'd assume meticulous cleaning.

As a foreigner, the usual buzz and vibrancy of the city is definitely missing, which is understandable.
Jan 29, 20, 11:34 pm
Join Date: Nov 2006
Posts: 1,306
We're scheduled to arrive next Tuesday and are still planning to come. We've got a supply of masks and have some alcohol wipes, hand sanitiser etc (not so easy to get anywhere this end of the world these days!) and given we're much more interested in restaurants and bars than Disneyland or tourist attractions it looks like we'll still be good. On the upside, I guess chances of a big protest march disrupting things are somewhat lower than they were
Jan 30, 20, 1:50 am
Join Date: Mar 2004
Location: On the road, 24/7/365
Posts: 3,311
I made a few comments about yesterday. Not a direct comparison, since I was on HK Island today, but it seemed pretty lively on main streets.. I jogged from IFC to North Point and back at lunch, and the Harbourfront was just beautiful, though empty of people. Parks and the Central Library are closed. Lots of shops too. But it's still (roughly) Hong Kong.
Jan 30, 20, 2:24 am
Join Date: Sep 2010
Programs: BA Gold
Posts: 263
Funny you mention jogging as I registered for the half marathon on the 9th in preparation for a full marathon in France this summer. Next weekend's event in HK is understandably cancelled but I am still planning do do some running if/when i visit next week.
Jan 30, 20, 5:00 am
Ambassador, Hong Kong and Macau
Join Date: May 2009
Location: HKG
Programs: Asia Miles. Not bothering to join Marco Polo.
Posts: 16,824
I feel we will not escape this during travel
Fear in the Age of Coronavirus: Chinese No Longer Welcome
https://www.bloomberg.com/news/artic...longer-welcome
Jan 30, 20, 11:13 am
Suspended
Join Date: Oct 2004
Location: Bay Area
Programs: DL SM, UA MP.
Posts: 12,730
Originally Posted by
percysmith
It's unfortunate but China is associated with several recent viral outbreaks.
In this media age, the fear is probably amplified than it was even 17 years ago when SARS broke out.
Jan 30, 20, 4:29 pm
Join Date: Aug 2014
Programs: Top Tier with all 3 alliances
Posts: 5,118
Cardio is very important when trying to stay away from the infected...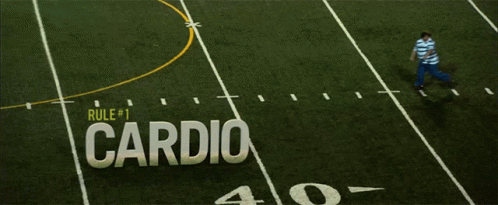 ---
Last edited by nk15; Jan 30, 20 at

8:47 pm