Completely different prices Hertz.com vs Hertz.ae
Apr 22, 15, 1:43 pm
Join Date: Sep 2010
Location: Dallas, TX
Programs: AA ExPlat, Marriott Gold, Hertz 5*
Posts: 110
Completely different prices Hertz.com vs Hertz.ae
---
I'm looking to rent a car in Abu Dhabi. The rates that come up on hertz.com are more than double what pulls up on hertz.ae
Am I missing something that is included in the hertz.com rate or are they really trying to screw over US people? The only thing I can think of is that I'm logged into my account on hertz.com but not hertz.ae. Is there any reason I can't book on hertz.ae?
AE price: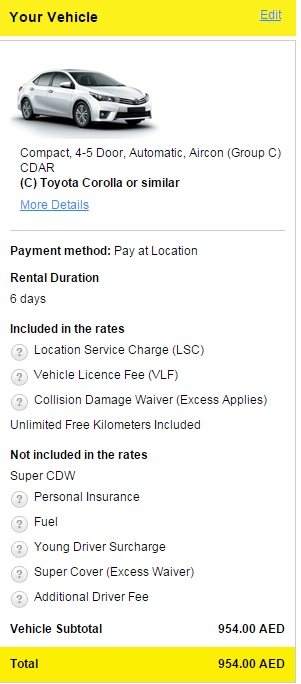 hertz.com price: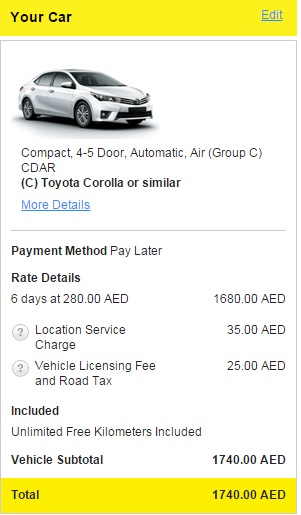 ---
Last edited by OsoJoe; Apr 22, 15 at

1:57 pm
Apr 22, 15, 2:23 pm
A FlyerTalk Posting Legend
Join Date: Jan 2002
Posts: 42,181
The rate on the AE site includes CDW

I suspect that your preferences are set to declince CDW and that rates there without CDW are high

Doing a check on hertz.com whilst not logged in shows slightly lower rates than 1740 but including cdw (1319 ) but still higher than the UAE site gives

I would book on the ae site
---
Last edited by Dave Noble; Apr 22, 15 at

3:25 pm
Apr 22, 15, 2:52 pm
Join Date: Jan 2010
Location: LAS
Programs: UA 1K (2MM), BA Gold, MH Enrich Platinum
Posts: 1,750
I have 2 Hertz accounts- 1 in NZ and 1 in US and find different rates all the time. Rates are based on where the account is located. Sometimes better to rent without signing in. But as Dave Noble points out there are items included in one and not the other too.