SkyTeam MegaDo Oct 11-17, 2018 SEA-AMS-PRG-PMI-BCN
May 8, 18, 5:50 pm
Original Member, Ambassador: External Miles and Points Resources
Join Date: May 1998
Location: Digital Nomad Wandering the Earth - Currently in COROLLA, NORTH CAROLINA
Posts: 55,385
Must not have been a first day sellout...the marketing has begun.

This is a one-time special email to participants of the Insideflyer (formerly bonusfeber) MD 80 DO contest.
Introducing the first ever
SkyTeam MegaDo
.
Oct 13-17
AMS-PRG-PMI-BCN
Optional pre-event in
Seattle, WA
Oct 11-12

BOOK NOW ›
Complimentary SkyTeam Elite Plus status.
All participants will receive complimentary
Air Europa SUMA Gold status through 2019,
equivalent to
SkyTeam Elite Plus status
. Benefits include
lounge access
, priority at immigration and security lanes, extra baggage allowance, and
SkyPriority services
.
Promotions ›
Go backstage with SkyTeam.Go behind the scenes at
Amsterdam
,
Prague,
and
Mallorca
airports with
KLM
,
Czech Airlines,
and
Air Europa.
Visit the Operations centers, Maintenance facilities, Catering, and meet the SkyTeam management team!
Schedule ›
Two vibrant European cities.
Two exciting stops.Start in exhilarating Amsterdam. Hop through Prague and Mallorca. End in sunny Barcelona, Catalonia. Fly in the comfort of our private
Boeing 737-800 charter flight
operated by
Air Europa
. Stay with
Marriott
and
Starwood
.
Pricing ›
Registration now openRegistration is open. Seats are selling fast -- book now!
BOOK NOW ›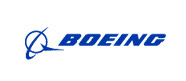 MegaDo, LLC
[email protected]


May 8, 18, 6:37 pm
The email you're referring to went out yesterday at 10AM when sales opened. There are still about 35 seats left for those who want to join. Super relevant for Delta loyalists, but unfortunately, the thread was moved to this area
May 9, 18, 1:22 pm
Original Member, Ambassador: External Miles and Points Resources
Join Date: May 1998
Location: Digital Nomad Wandering the Earth - Currently in COROLLA, NORTH CAROLINA
Posts: 55,385
Welcome back to FlyerTalk!
We miss you! You should hang out more often!!
As I say above, seems like a pretty decent offering. Good luck with it!
May 12, 18, 12:53 am
Captain, thank you for joining us yet again. There is a special rate provided from Delta, but it's quite limited as it only supports the main gateways. In many cases, the pricing in economy is quite good, but in Business, in most cases not so much... The code we've been provided seem to be a little troublesome.

That's why we have solicited a great TA who is helping out with folks bookings. I was able to get my flights in business for about 2600 from Seattle to Amsterdam and back to my hometown in Business.

Please contact Melinda and she'll get you squared away.

Update this morning. After our partnership with The Points Guy was announced on their site yesterday, we are selling quite a bit of tickets. About 25 left as of this morning.


May 13, 18, 8:19 pm
A FlyerTalk Posting Legend
Join Date: Apr 2001
Location: NYC
Posts: 69,210
May 13, 18, 11:44 pm
Join Date: Jun 2005
Location: Charlotte, NC, USA | CLT, formerly LHR & AMS
Programs: BAEC Gold, Hilton Diamond, BonVoy Titanium, Caesars 7*, Wynn Black, Momentum SOAR, Genting "The Ace"
Posts: 8,069
Also, what did I miss?
MegaDo will NEVER be for the "man (flyer) in the street." Unless said main flyer was accompanying an AvGeek friend.
Yep, What the wise
sbm12
said.
May 14, 18, 6:59 pm
Join Date: Jun 2007
Posts: 6
Originally Posted by
BenA


As a showcase for Air Europa to host an event, though, PMI is a pretty good destination. If you were to plan an airline charter party flight to a place in Europe where UX has experience handing flights in a beautiful natural setting, you'd be hard-pressed to pick a more appropriate airport.

If attending the MegaDo, I'd be tempted to tack on a few extra days in BCN or PMI on the end of the event to do some sightseeing...
Don't sell PMI short. I was in MUC on Sunday morning and they had 4 flights to PMI in the space of 25 minutes. Hard to believe, but PMI is the busiest airport in Europe on Saturday morning in the summer!
Jul 9, 18, 11:33 pm
Join Date: Dec 2016
Programs: Emirates Skywards Gold, Jet Airways JetPrivilege Platinum
Posts: 88
Hi tommy777,
How many places do you have left for the sky team megado?
Originally Posted by
tommy777
I'm tommy777 and I'm one of the organizers of the megado.
We typically host these events once a year with Star Alliance, we've done it since 2009 and hosted 8 Star MegaDo's
I've been a little reluctant to do a SkyTeam MegaDo as I am not a SkyTeam flyer, but was persuaded to do so last November after years of requests.
And this one is full of surprises, there's going to be a lot of fun.
The main event that goes on sale on Monday happens in Europe. There are optional events in Seattle which adds a lot of cost, especially when traveling in Business Class, but the main fair is in Europe. And the all in price for eco is $999
To get a better understanding of the dynamics of this event, it's not paying $999 for a plane ticket. That's the all in price for an event that starts on Sunday October 14th in Amsterdam and goes till Wednesday October 17th. All activities, meals, parties, transportation and the charter flight is included. Chartering buses alone is 11K Euros, we are hosting 3 evening parties, including 2 hangar parties, they all cost money to put on, so if you think 4 days of fun and 3 party flights all in is expensive at 250 dollars a day, that surprises me. Sure, you have to get there, you have to pay for hotels etc. But people are using miles, points, sharing rooms etc. to get costs down. You don't have to stay at the host hotels, you can use points. You don't have to fly the official flights, you can fly BA, Norwegian or whatever. Or you can use miles
And the MegaDo is not about visiting Amsterdam, Prague or Palma. It's about access to once in a lifetime experiences, airline CEOs, Marriott Rewards / SPGs management, behind the scenes stuff you can't do on your own. And you get to do it with a group of 152 fantastic people. Zach @ TPG summed last years event up perfectly.
https://thepointsguy.com/2017/09/5-h...m-megado-2017/
The charter is the highlight of the trip. We decide our own catering, there is service and free drinks in all classes (of course)
And there will be many, unpublished surprises. From Marriott, from SkyTeam and their carriers.
Happy to answer any questions you might have. It's gonna be a hell of a time.
Aug 6, 18, 2:41 pm
Join Date: Mar 2012
Location: MSP
Programs: AA, DL, UA
Posts: 3
I just got this message from the organizers:

>> Air Europa has informed us that they were unable to obtain a take off slot at Amsterdam airport.
>> The show must go on! While Air Europa remains on board has a Sponsor, Czech Airlines will take over the operation of the MegaDo charter party flight. Our new aircraft will be an Airbus A319.
>>With the change in aircraft operator, we now have 10 open Economy seats that were initially reserved for Air Europa's best customers.

So with this change, they have downsized from a 152 seat aircraft to a 134 seat Airbus A319 (8C + 126Y)
This will be my third MegaDo, and I am looking forward to it.
Sep 12, 18, 5:46 pm
Original Member, Ambassador: External Miles and Points Resources
Join Date: May 1998
Location: Digital Nomad Wandering the Earth - Currently in COROLLA, NORTH CAROLINA
Posts: 55,385
Sep 24, 18, 7:00 am
FlyerTalk Evangelist
Join Date: Feb 2004
Location: London
Programs: BA, VS, HH, IHG, MB, MR
Posts: 26,533
Air Europa just announced a partnership with Etihad, so it is possible that the free Air Europa status we all now have as a MegaDo participant might be handy if we are flying with EY too.