Another Update from China - after release from Covid-19 quarantine.
Jun 21, 22, 4:13 am
Join Date: Jul 2003
Location: BOS, PVG
Programs: United Global Services and 1MM, Marriott Ambassador
Posts: 9,233
Another Update from China - after release from Covid-19 quarantine.
---
Here is another update about my summer vacation in China.
After released from Q in Hangzhou, I stayed few days there touring the West Lake and meeting with friends. On June 4, I flew to Chengdu on Air China (1400 CNY F fare). I had some of the best meals I have ever had in Chengdu (local flavor and Japanese).
After Chengdu, I toured 阿坝藏族羌族自治州 a region close to Tibet.
1) 九寨沟 amazing place. There is a saying 九寨归来不看水
2) 黄龙 another awesome place like some NP in Utah and Wyoming
3) 若尔盖草原 I saw lots of cows, and some stones and memorial to commemorating the Long March by the Communists in 1930's when the Red Army passed that region.
4) 黄河九曲十八弯 This is the Yellow River making the first turn of the 18 turns before it becomes a monster river causing yearly flood in central China.
Since it's close to Tibet, I saw some Tibetan temples. Since Americans are barred from entering Tibet (except maybe diplomats), this is as close as we can get to Tibet.
Everywhere I go, there are very few tourists since more than half of Chinese are not permitted to travel. It's so nice to take pictures when there is nobody around.
I stayed at Banyan Tree Jiuzhaigou, a spectacular resort. Of course, I felt that I was the only guest there. This is a top resort, highly recommended. I had awesome views from my balcony.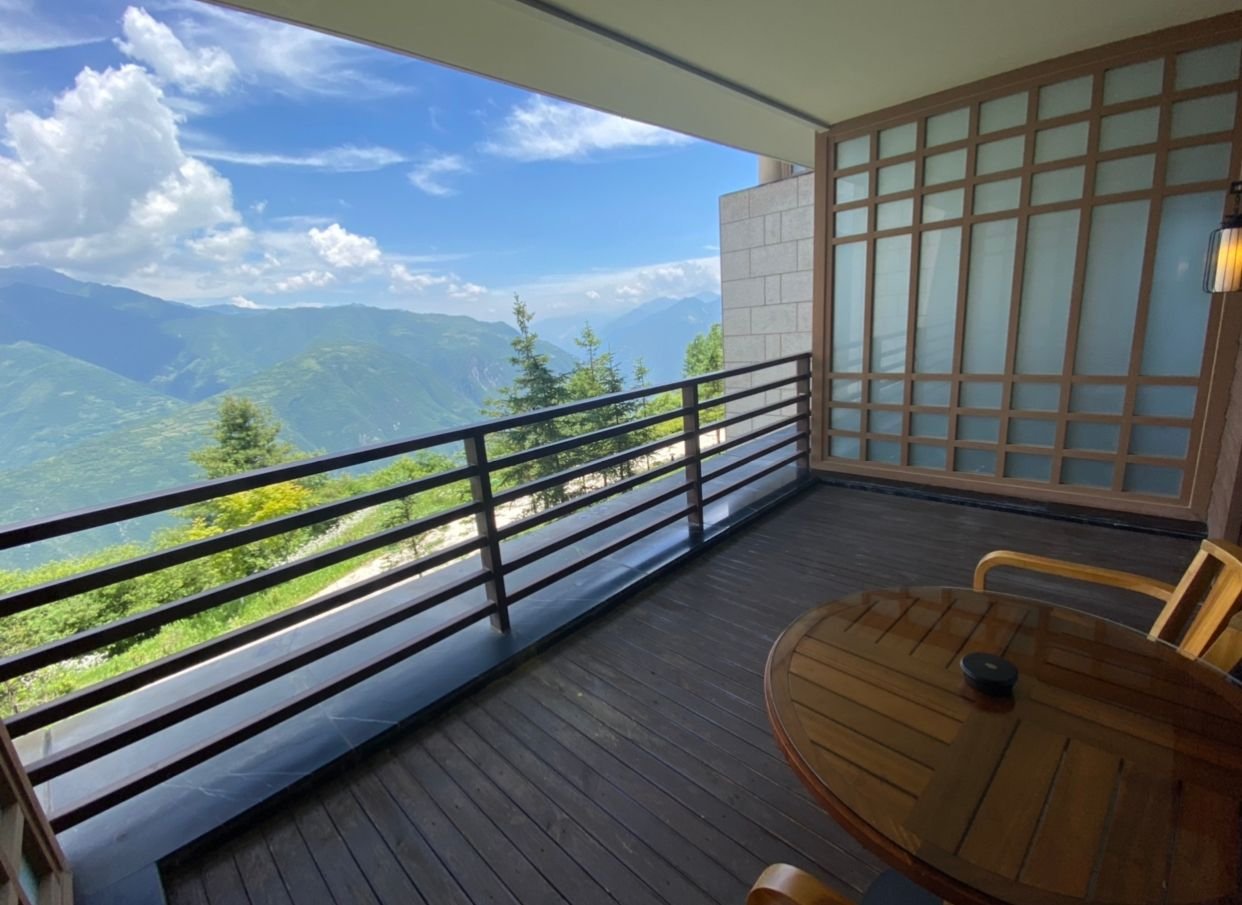 Summary: So far I face no restriction on my travel inside China, either by air, train or car. Just do not have star sign (*) meaning Shanghai, Beijing etc. on my past 14-day history travel. Also, be ready to do many COVID tests and show negative result. Pretty easy to do since there many COVID testing sites.
It is very pleasant to travel in the west/central part of China since there is virtually zero COVID, and all sightseeing places and hotels are nearly empty.
I am very. very pleased. Will update my next stop: Yun Nan. Later.