BA: "Ready for your Zurich trip?". Me: "If you're paying!" (email sent in error)
Nov 30, 17, 3:48 am
Join Date: Feb 2013
Location: London, UK
Programs: BAEC Gold, Hilton Gold, Accor Gold, SPG Gold, Marriott Gold
Posts: 2,790
BA: "Ready for your Zurich trip?". Me: "If you're paying!" (email sent in error)
---
I've just got this email from BA.
Thing is... I don't have any bookings for Zurich. The link the "View booking" button points to does not seem to obviously refer to any booking reference, although in its URI it contains various alphanumeric strings of 5 characters.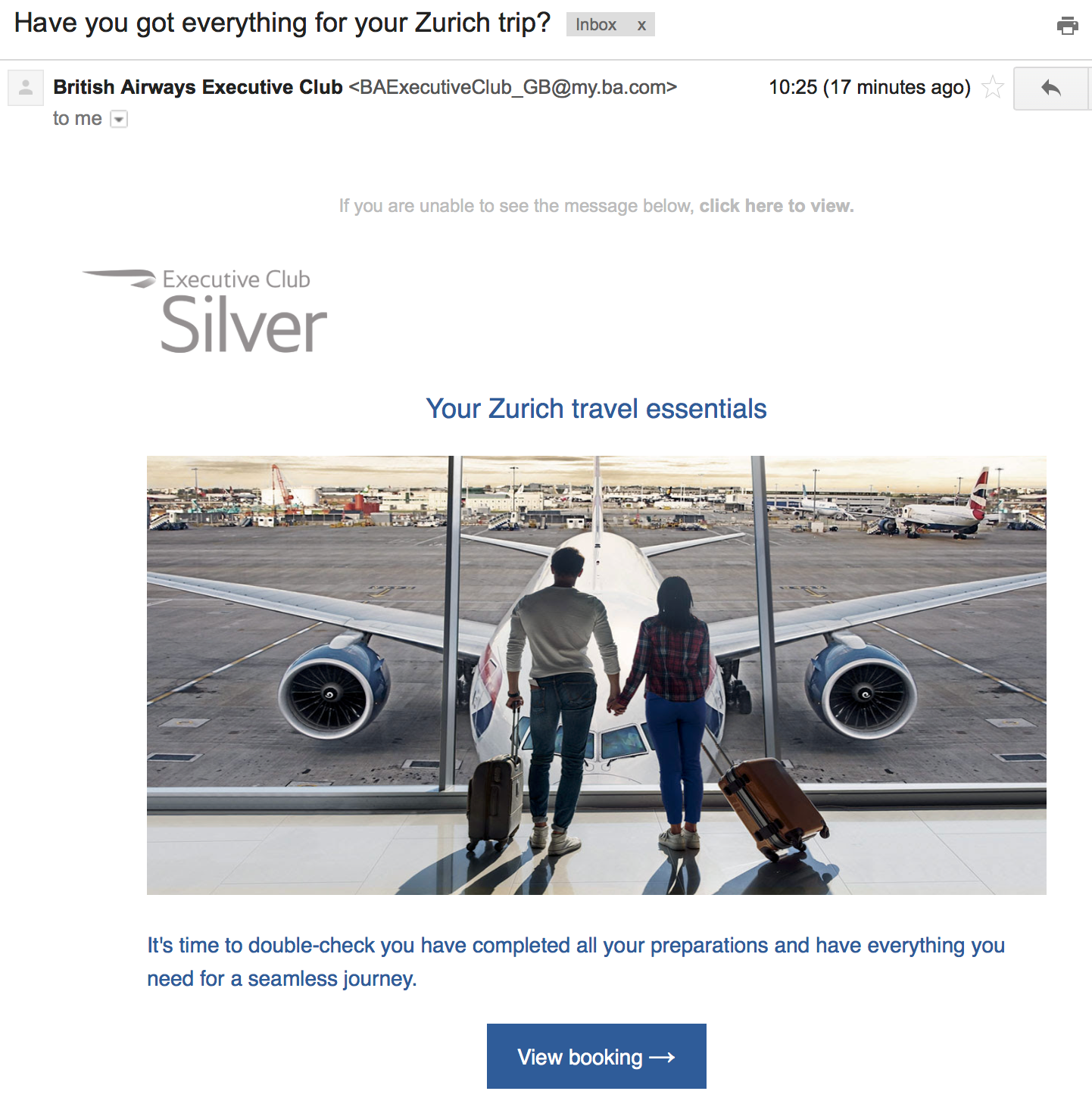 Nov 30, 17, 3:53 am
Join Date: Feb 2013
Location: London, UK
Programs: BAEC Gold, Hilton Gold, Accor Gold, SPG Gold, Marriott Gold
Posts: 2,790
Nov 30, 17, 7:22 am
Join Date: Nov 2004
Location: LHR GVA HKG TLV PVG JFK
Programs: AA EXP
Posts: 3,377


Had to stop an important meeting to help my fellow FTers on this important issue
Nov 30, 17, 3:56 pm
Join Date: Sep 2017
Location: Central Scotland, UK
Programs: BAEC Gold
Posts: 284
I see this as an alignment of offering between London-based travellers and connecting passengers and on that basis, I welcome it!