Last Voyager Magazine
Aug 11, 12, 7:22 am
Join Date: Oct 2009
Location: Manchester, UK
Programs: BA Bronze, BD Blue :(, Le Club Accorhotels Silver, AF/NH Pleb
Posts: 1,444
Last Voyager Magazine
---
This month's edition of Voyager magazine is apparently the last. While not always the last word in quality journalism it was always a reasonable and (in the case of the route map) surprising read and seemed to have improved a fair bit in the last few months (as with a lot of bmi
).
The May issue in particular actually had some stuff in it that I wanted to read. The final issue has a bit of a retrospective and a collection of covers from the past 7 or so years (I remember a worrying amount of them).
A small request. If anyone manages to pick up a paper copy could you keep hold of it for me? I'll pay postage. Failing this I'll try and get one out the EDI lounge next weekend (sadly I'm flying Ryanair but I'll drop off some chocolates or something for the base staff (if they're still there...)).
---
Last edited by sigma421; Aug 11, 12 at

12:25 pm
Aug 11, 12, 9:36 am
Join Date: Jan 2010
Posts: 7,101
For those of us who are not likely to be setting foot on another BD branded aircraft ever (me!
) - the latest BMI voyager is available online:
http://www.bmivoyager.com/
That being said, I hope Granite Aviation/BMI-R/whatever will have a similar offering (but, ofcourse, it is not a priority for them at the moment).
Aug 11, 12, 3:59 pm
Join Date: Jul 2006
Location: Quite close to NQY
Programs: BAEC Silver,clubcard,clubcard plus, BA Amex................ And Mucci x3 ;)
Posts: 9,321
If I were you I'd pick up a dozen or so !!
You never know they might be worth something in the future, especially as I very much doubt many would of been printed
cs
Aug 11, 12, 4:37 pm
Join Date: Sep 2006
Location: Manchester, England
Programs: SPG LT Plat, HH Diamond, PC Gold, BMI Gold (RIP)
Posts: 7,309
Aug 11, 12, 4:52 pm
Moderator: British Airways Executive Club, Marriott Bonvoy
Join Date: May 2006
Location: Englandshire
Programs: SPG LT Plat, BA G, BD*LG, MG Blue+ ...
Posts: 11,826
Aug 12, 12, 4:56 am
Join Date: Jun 2006
Posts: 4,732
And in typical BMI style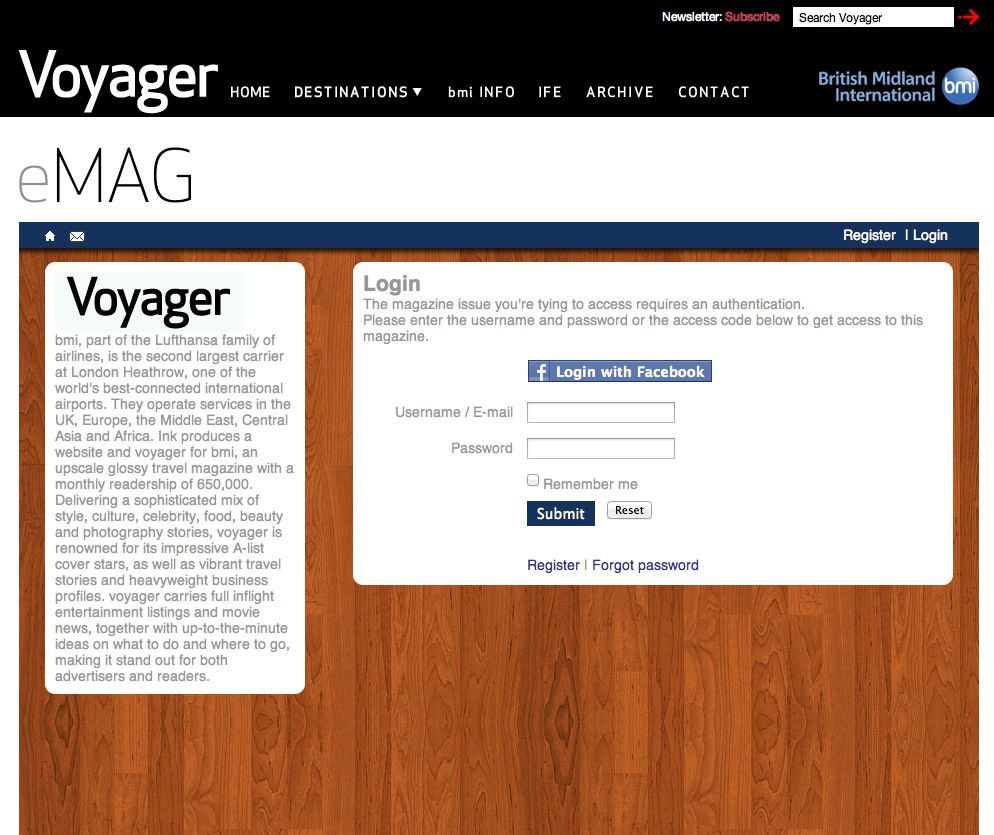 I guess no point changing it now ....
Sad to see the last issue . Many a time I took a flick through it and it certainly wasnt the worst publication out there. I often enjoyed the destination guides. I think they could have had 4 pages with some nostalgia showing different liveries and uniforms ,fleet etc.. but I guess they didnt want to do it in this last issue. Still I enjoyed the articles on Shepheards hotel and Beirut .
Aug 13, 12, 2:07 pm
Join Date: Feb 2012
Posts: 160
Aug 13, 12, 2:35 pm
Join Date: Jan 2010
Posts: 7,101
No idea! I am sure most on this board are waiting with baited breath
I am gutted that the LBA-GLA route is no more
Aug 13, 12, 4:39 pm
FlyerTalk Evangelist
Join Date: Mar 2006
Location: Mostly UK
Programs: Mucci Extraordinaire, Hilton Diamond, BA Gold (ex BD)
Posts: 10,662