Bali driver / car service recommendations
Aug 6, 19, 6:54 am
Join Date: Jun 2006
Location: Los Angeles
Posts: 280
Thank you FT for the recommendation of using Made. We used him twice on our trip, once for a day trip to Uluwatu, the other for a full day of exploring Ubud. Everything said in this thread was spot-on with Made. On time, engaging, so much information about Bali and its culture. I canít recommend him enough...
Sep 15, 19, 7:21 am
Join Date: Nov 2018
Location: MEL/YMML
Programs: QF Platinum, CX Silver, A3 Gold, Hyatt Discoverist, Hilton Gold, Amex Platinum (VA lounge access)
Posts: 236
I'll definitely think about using Made's service on my Bali trip soon, given your raving review, yeahfoy. In the mean time, how can I find (and contact) this driver?
Sep 28, 19, 4:02 am
Join Date: Feb 2009
Posts: 3,505
https://maderealbalitours.blogspot.com/
After 5 years we decided to come back to Bali!
I would say at least once a month Made has written both my wife and myself to say hello and ask how we are doing (for the past five years). We've referred countless friends and family members to Made and they've all had extremely positive things to say. I plan on showing him all the positive reviews that have been left on Flyertalk since my original review as he has not gotten a chance to see all the positive messages that have been posted about his services.
Even though it's been five years Made has remembered all the things we've already seen on our past tours, our preferences, the restaurants and hotels we've been to, etc... He really goes above and beyond to provide a personalized Bali experience. We plan to give an updated review soon.
Nov 10, 19, 7:57 pm
Join Date: Feb 2009
Posts: 3,505
Just wanted to give another positive recommendation for Made (
https://maderealbalitours.blogspot.com/
).
This was our second time using his services and this time around did two tours, two airport transfers, two hotel transfers, water purification ceremony, and also visited Made's home for dinner. Beyond his strong knowledge of the history and culture of Bali, Made has been a great resource to find alternative places to visit on tours that don't have large crowds (water falls, rice terraces, water purification ceremony, monkey forest, etc..). We were also impressed that he has gotten some photography training from a past guest. We also had a wonderful time at his home for dinner. Highly recommend you book early as his calendar fills up pretty quickly.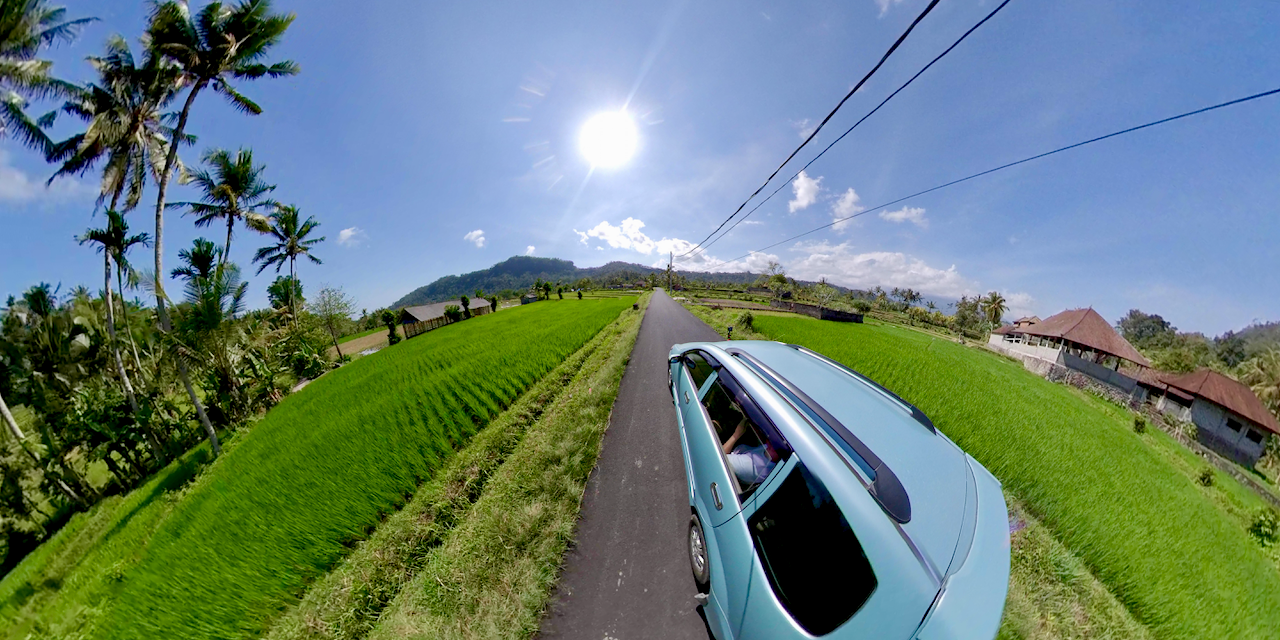 Nov 11, 19, 3:29 pm
Join Date: Aug 2014
Location: Calgary, Canada
Programs: BA Gold
Posts: 913
The dinners at Made's home are really something special. I'd have to say it was one of the highlights of our trip to Bali. An authentic experience of Balinese hospitality that you're unlikely to get with too many other folks (not that others aren't hospitable, i just don't think it happens!). PS - preparing Balinese satay on lemongrass is a lot harder than wood skewers!
Nov 19, 19, 6:40 pm
Join Date: Mar 2010
Posts: 81
Traffic in Bali can be very bad, but I would highly recommend renting a motorbike (if you love the adventure :-)). It costs around $7 a day, but make sure to wear a helmet!
We recently went to
Bali and visited a few places - there are amazing!
Also, personally I don't like Kuta. It's too crowded and very touristy. If you want to relax, I'd recommend Ubud (inland). We stayed at
Ubud Dedari Villas
, which is great and reasonably priced.
We also stayed at
Hyatt Recent Regency Bali
- awesome property!
You will have a great time there!
Jan 20, 20, 7:57 pm
Join Date: Feb 2009
Posts: 3,505
Jan 20, 20, 9:56 pm
Join Date: Dec 2007
Programs: Star Alliance
Posts: 5,026
Originally Posted by
Astrophsx
Thanks, but no thanks. It is 1.5x the prices I see on Klook. Guess I will stick with that then...
Jan 21, 20, 5:14 pm
Join Date: Jan 2014
Location: The Indo Jungle
Programs: AA Plat Pro, IHG Plat, Hertz PC
Posts: 1,059
If what you are after is an airport transfer you don't need to be looking online or at Klook. Just get a taxi at the airport. Heck even GoldenBird would be cheaper than the prices at that website for airport transfer.
Jan 21, 20, 11:08 pm
Join Date: Dec 2007
Programs: Star Alliance
Posts: 5,026
Jan 22, 20, 8:20 am
Join Date: Aug 2014
Programs: Top Tier with all 3 alliances
Posts: 3,907
Feb 6, 20, 10:32 am
Join Date: May 2010
Posts: 90
I don't remember I if I can back to this but thank you all for the recommendation.

Made couldn't make it because his family was preparing a celebration ( I forgot what it was) but he passed me to one of his drivers.

He was very kind and I did the touristy stuff. I got my pictures so I'm happy for that.

I told Made, I found him on FT and he was very happy to hear that.