Advice for Upcoming Flight for Eclipse
Aug 22, 17, 9:00 pm
Join Date: Sep 2012
Location: YVR
Posts: 1,783
I ended up viewing totality in Silverton, OR at the Oregon Garden, since the weather was PERFECT in the valley. It was magnificent!
It didn't get pitch black - only 360 degrees of twilight as others have mentioned.
However, when I traveled to Cornwall, England in 1999 for the total eclipse there, it rained and it got almost pitch black during totality (I'm assuming from the complete cloud cover and time of day?) and since I was by the seaside, the darkness was so much more interesting (seagulls going NUTS, the wind picked up and it was a LOT colder).
Even though the darkness was less interesting this time, seeing that eclipsed sun was out of this world!!! Totally worth the trip down!
We had some extra traffic driving that day, but nothing too bad. And driving back home to Canada today was a breeze.
I think us Oregon viewers got lucky. If the valley had been cloudy, most would've driven to Madras or somewhere else in central Oregon - and that would've been a nightmare!!! Also - woke up to wildfire smoke haze this morning - talk about good timing!!!
---
Last edited by pokee; Aug 22, 17 at

9:14 pm
Aug 22, 17, 9:17 pm
Join Date: Mar 2012
Location: JNU/SEA
Posts: 234
A couple photos of mineó I drove from Tacoma down to the Malheur National Forest near Long Creek and car camped Saturday and Sunday nights before the eclipse. No one around for two days until the local Forest Service crew joined me for the eclipse.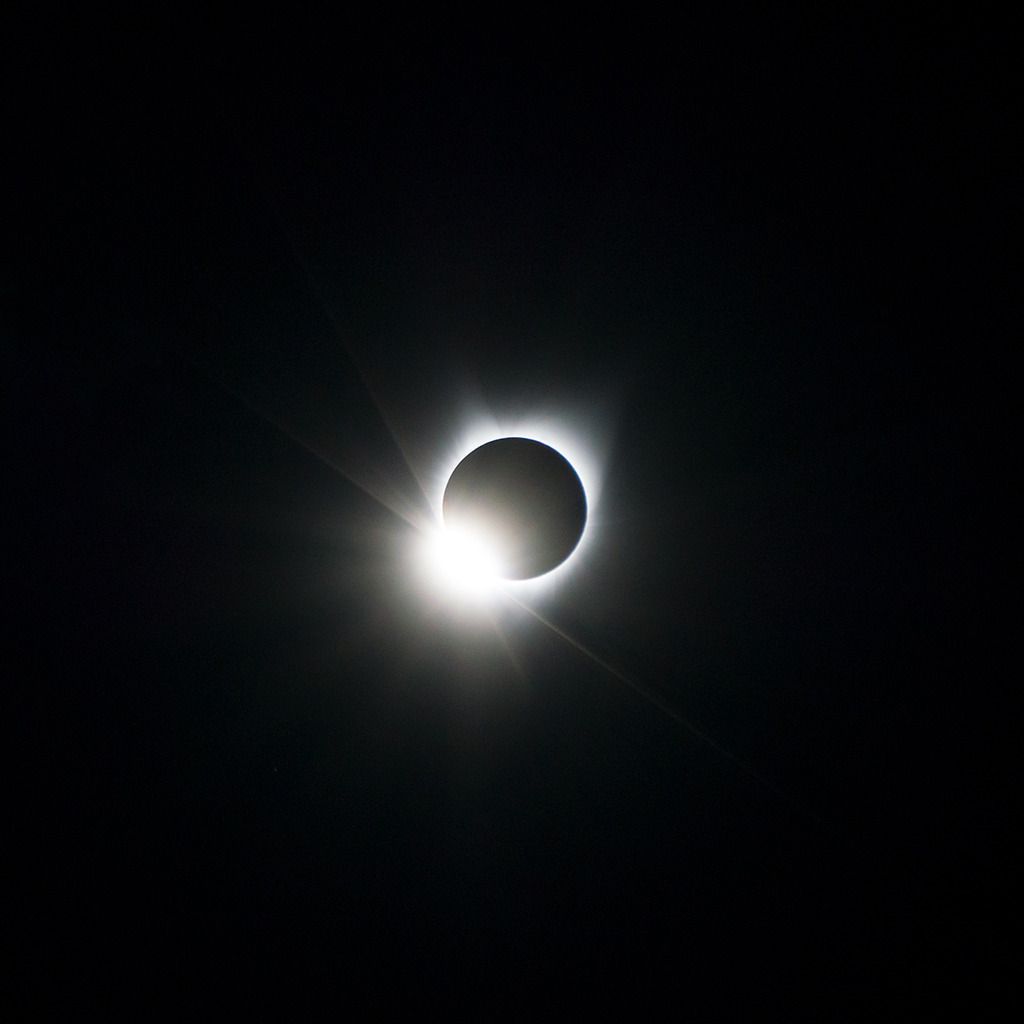 Aug 25, 17, 3:06 pm
FlyerTalk Evangelist
Join Date: Jan 2005
Location: home = LAX
Posts: 24,410
Or would have been out of luck!
Wednesday (two days after the eclipse), at the hour of the eclipse, Portland, Salem, Madras, and Warm Springs were all more than 50% clouds, and the weather map in motion showed much more of Oregon affected. So if the eclipse had been two days later, I'm not sure how much further you would have to drive (Idaho?) and if you could have possibly made it in time.
But indeed statistically Madras had a higher chance of good visibility than Salem, and Salem had a higher change of good visibility than Lincoln City on the coast, so the fact that
all three
of these areas had good visibility at the time of the eclipse was good luck. (The coast was especially lucky, to the point that relatively few people went there because they weren't expecting good visibility at the coast until the day before or so.)
And the fact that the smoke from the fires didn't get into most of the areas (far from the fires) until the day after the eclipse, that was lucky too. I was just south of Warm Springs (town), and there was one fire 15ish miles north of me in the Warm Spring reservation and another 20ish miles west of me in the Mt Jefferson area, but the day of the eclipse smoke from neither one got anywhere near me, while the day after the eclipse the whole Columbia Gorge had smoke in the air.
---
Last edited by sdsearch; Aug 25, 17 at

3:11 pm
Sep 11, 17, 1:20 pm
Join Date: Oct 2014
Location: London
Programs: BA Silver
Posts: 149
Originally Posted by
musehead
I was supposed to be flying from SEA to RDM Saturday afternoon (19th) but the flight was cancelled by Alaska a couple of weeks ago. The best solution we could find considering all flights to RDM were already sold out was re-booking onto an alternative flight to EUG at a similar time and then take a taxi to RDM to pick up the rental car (no other options really as rental cars are all fully booked throughout the area).

The taxi will cost about $300. Does anyone know Alaska's policy regarding compensation for this? I have sent them a message but no reply yet after two weeks. Feels bad being out of pocket for $300 through no fault of my own!
Just to update on the outcome of this.
I managed to sort out a last minute one-way rental EUG - RDM for $160 and was able to cancel my RDM rental for no charge. Alaska agreed to pay for the one-way 3 day car rental.
Had no problems with traffic, even driving from Bend up to Cove Palisades State Park near Madras the morning of the eclipse. In fact, the day-use car parks in the park remained half empty.
Amazing experience, and an amazing part of the world to visit.
Sep 12, 17, 2:21 pm
FlyerTalk Evangelist
Join Date: Jan 2005
Location: home = LAX
Posts: 24,410
Driving at what time?
I left Bend around 4:45 am and I had fairly little traffic, but there was a bit of traffic just before Madras, but I'd say only a few minutes delay.
Each, most people focused on going to "central" places or advertised group places (the crazy big "SolarTown" camp on formland just outside Madras on the north side, for example), and since there were few hotels in the area, probably few people decided to head to specific natural environments.
I myself was at Mecca Flats Recreation Area, about 10 mi north of Madras along the Deschutes River just south of the Warm Springs Reservation. It was also a beautiful natural environment to view the eclipse away from the huge crowds, and although the parking lot was only half-full at 6 am, by 8ish am (about an hour before the start of the eclipse) it had filled up, but then it's a pretty small parking lot anyway (it seems to be an area normally frequented mostly by people fishing; in fact, I saw several people fishing in the hours before the eclipse started), and much closer to the main US 26 road than Cove Palisades State Park is. I wouldn't be surprised if a lot of people decided not to go to Cove Palisades State Park because they
feared
there would big crowds and no space for parking.
However, unless you hung out at the Cove Palisades State Park all day, I bet you had heavy traffic on the way out, no? I started leaving soon after totality ended, but it took me maybe 30ish minutes after totality ended before I got back to US 26, and by that time it was at a near standstill. And I heard it was just as bad in the southward direction too (the direction I presume you would have been going).