Aegean's first A320neo is out in a new livery
Nov 13, 19, 1:00 pm
Join Date: Jul 2014
Location: Wedged somewhere between BTS and VIE ✈
Programs: Star Alliance Gold (A3 Gold), Oneworld Emerald (BA Gold), Hilton Diamond
Posts: 6,272
Should Aegean switch brands?
Nov 13, 19, 11:41 pm
Join Date: Oct 2012
Location: PAS, Paros Greece
Programs: A3 *G
Posts: 1,336
How can it be just an inversion of the current livery - it's totally different. The grey under-body is missing and the current livery doesn't have the blue stripe extending down below the tail. And it's a totally different shade of blue than Aegean use. This looks to me like some kind of Airbus house-livery hybrid. Hopefully they're not switching to some kind of genetic "all white with somene blue on the tail". The current livery is fine imo.
Dec 17, 19, 12:57 pm
Join Date: Jun 2016
Location: OTP/KRK
Programs: M&M FTL, Flying Blue Silver, Miles+Bonus Gold, BAEC Blue
Posts: 660
Update: Aegean's first A320neo (SX-NEO) completed its C1 flight today (first customer acceptance flight) and will be delivered "wrapped" on Thursday night. The airline will present the new livery only in January when its 2nd A320neo will join the fleet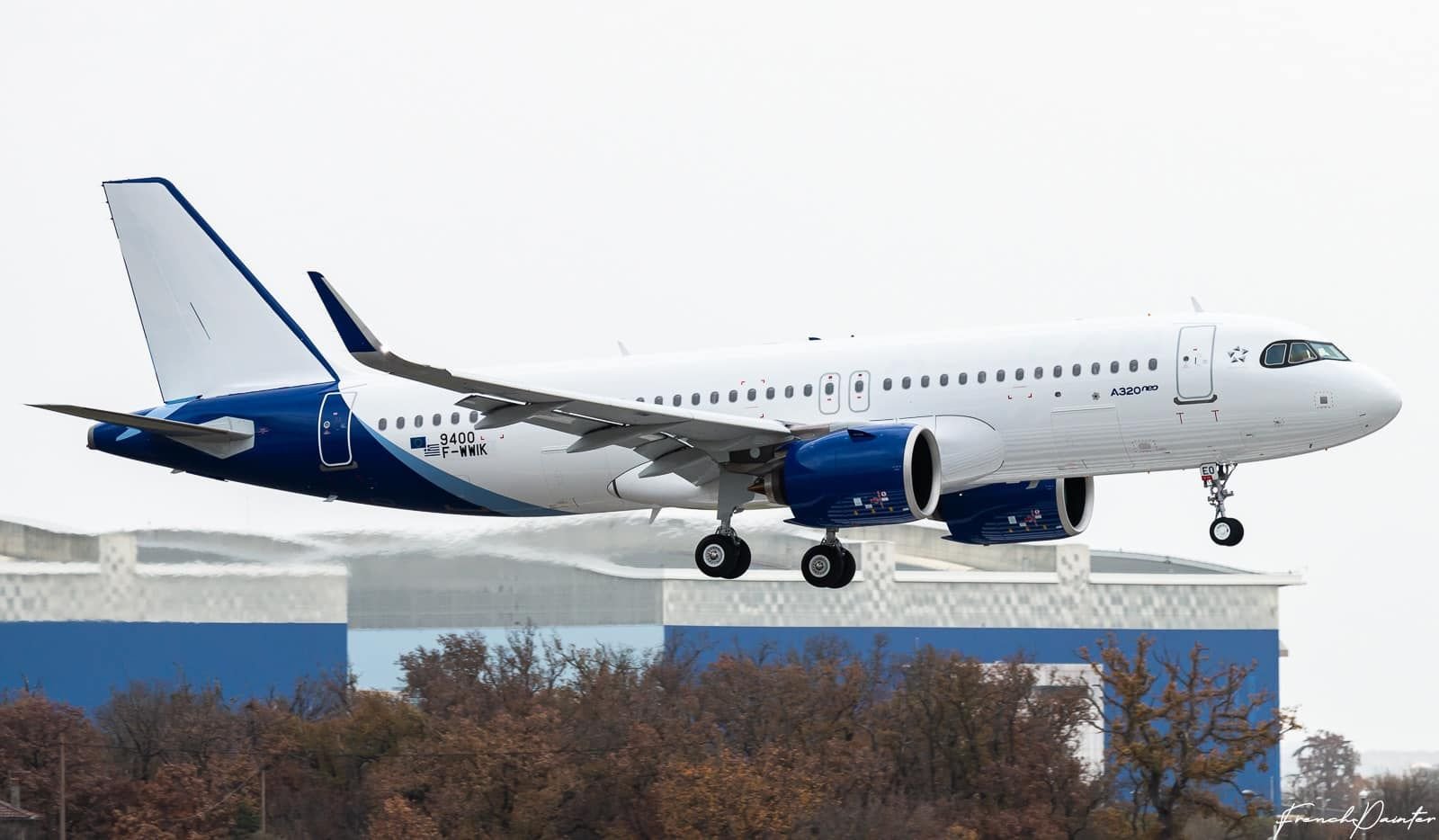 Photo: Aviation Toulouse (@frenchpainter)
Dec 17, 19, 4:36 pm
Join Date: Oct 2009
Location: AMS / ATH
Programs: AFKL Plat, A3 Gold
Posts: 6,961
It is supposed to be delivered and ferried over to ATH today:
https://aibfamily.flights/A320/9400
Wonder if we'll be able to get some pictures with the full livery on there. Though they may make it difficult for us :P
Dec 19, 19, 5:44 am
Suspended
Join Date: May 2011
Location: London
Programs: *A G, OW S.
Posts: 996
Does anyone know what will happen to the plane until January?

Will it sit in Athens or will it go in to service in disguise?

I see TK are getting their A321NEOs into service in 48 hours after delivery these days which is pretty fast. Then they do have grounded 7M8s to make up for.