WOJO cowork opens up at Mercure Montmartre
May 17, 19, 1:53 am
WOJO cowork opens up at Mercure Montmartre
---
In fairness,
according to Accor
, the news is about them embarking on an initiative to make WOJO the "largest coworking brand in Europe", but so far this has only resulted in a coworking space being open at a Mercure close to the Montmartre in Paris: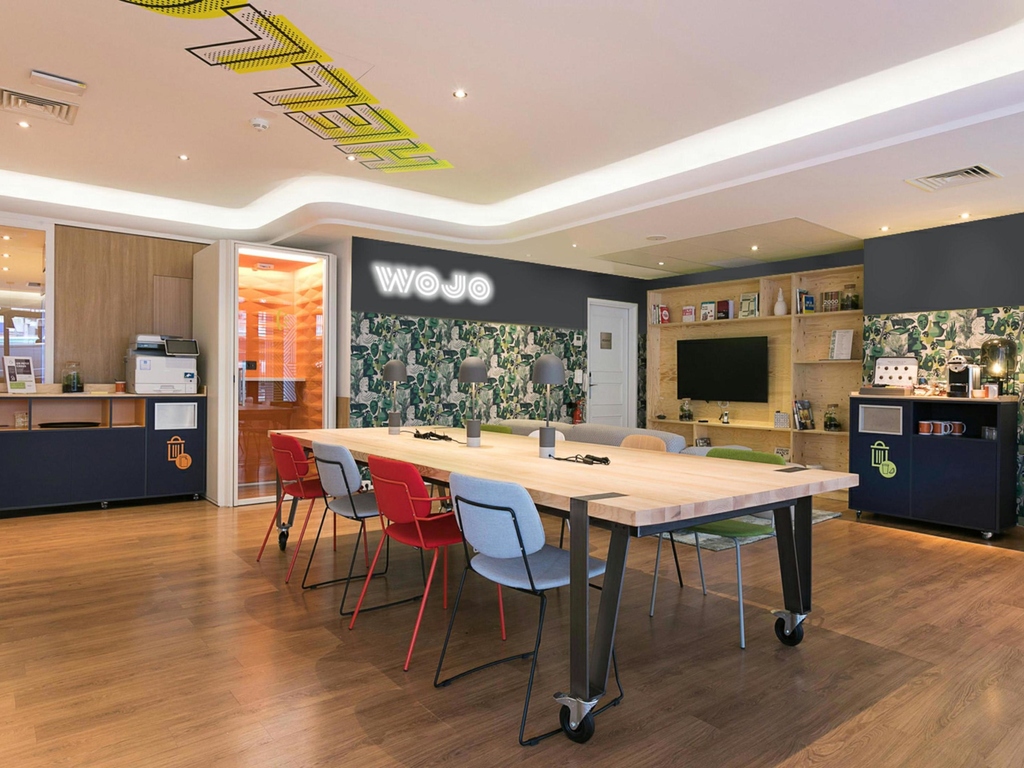 https://www.wojo.com/les-lieux/mercure-montmartre.html
It is an 18-seat open-plan shared space, available to both hotel guests and outside clients for a fee. Apparently WOJO members enjoy some kind of an access plan allowing them to use different offices - so far affording them the choice between a handful of locations in Paris and Lyon only.
That said, I am hopeful - I like the "serviced office" concept (I prefer to think of it like that, rather than "coworking"), as I have never been a big fan of worrying about employing receptionists, stocking up on coffee, printer toner, paper (incl. toilet rolls), procuring clearning etc. In my current business, I do not need more than 6 desks at my main location, and love the fact that the current serviced office boom has made it possible to have an office in a nice location, superbly furnished and designed, without all the previous worries and at a reasonable price.
However, I spend more of my working time outside than at my home base, and have practiced working in hotel rooms, restaurants/cafes, lounges, on trains and planes. While entirely doable, this is still not ideal - you can hardly get a comfortable workstation with a desk and office chair, access to printers / scanners is a hassle etc. I am also often in a city just for the day, so no hotel room of my own, daylets rarely make sense for the above reasons, and if I can get a few hours of proper office AND earn / use LCAH points / benefit from my membership status, I am a happy camper.
I have long been thinking this is what Accor should do about some of their underutilized function rooms. I hope their locations next to transportation hubs get to roll it out first - some hotels, such as the Pullman Brussels Midi or Sofitel Bayernpost are ideally located for travellers, but the idea of having a 150+ conference at a train stat
According to Accor, "more than 150 WOJO Spots will open in Paris and Lyon by summer 2019, reaching over 1000 spots in Europe by 2022", so for now this is of interest to French members mostly - and given that summer is around the corner, I find the 150 number already almost impossible. But once started, projects sometimes slowly do develop at Accor so, as I said, I am hopeful...