Mercure Golf Cap D Agde Hotel - Accor Hotels
Oct 6, 18, 2:47 pm
Join Date: Mar 2017
Location: Somewhere in Europe ( mostly )
Programs: Still ALL Plat, HH Gold
Posts: 523
Mercure Golf Cap D Agde Hotel - Accor Hotels
---
Mercure Golf Cap D Agde Hotel - Accor Hotels
Not to standard – and with a lot of service attitude
There are always many reasons why things happen, but this is my opinion of this hotel and our two night stay. We are Platinum LCAH, and the stay was at the start of October 2018.
We had trouble booking the hotel, as the Accor booking engine kept altering the quoted prices of rooms for two nights, so we ended up making two bookings for one night each including breakfast (although we were told by Accor that we could benefit from the Senior offer for a free breakfast - and have benefited from this many times in the past at other Mercure Hotels in France.) - We still await a refund for the breakfast.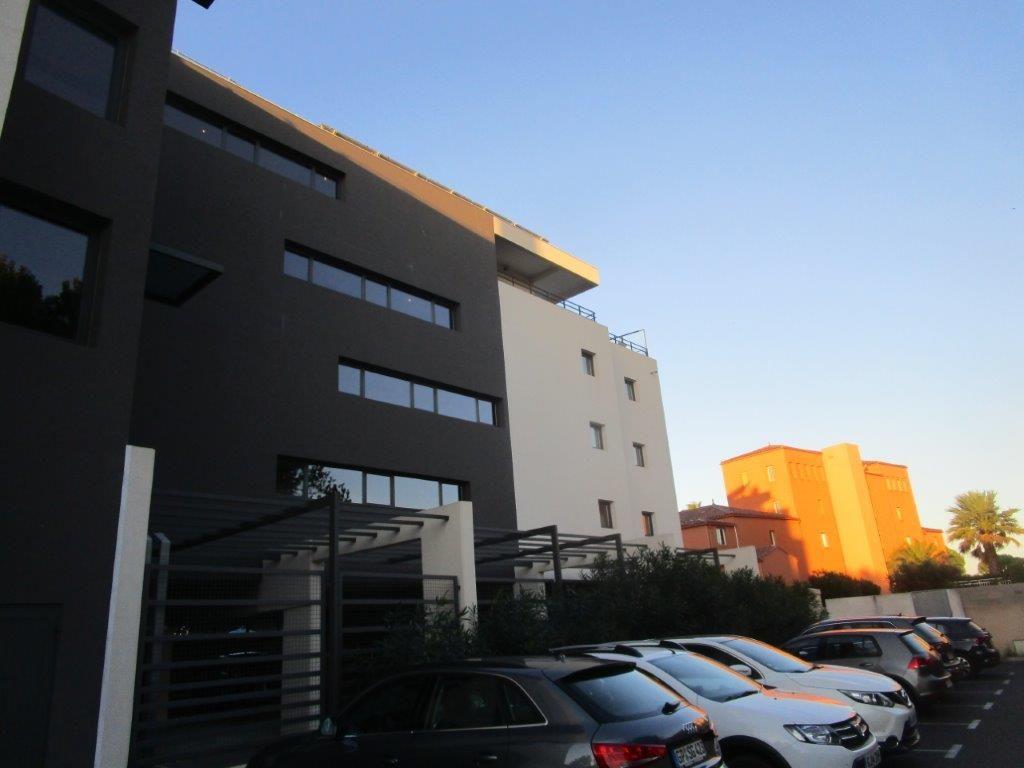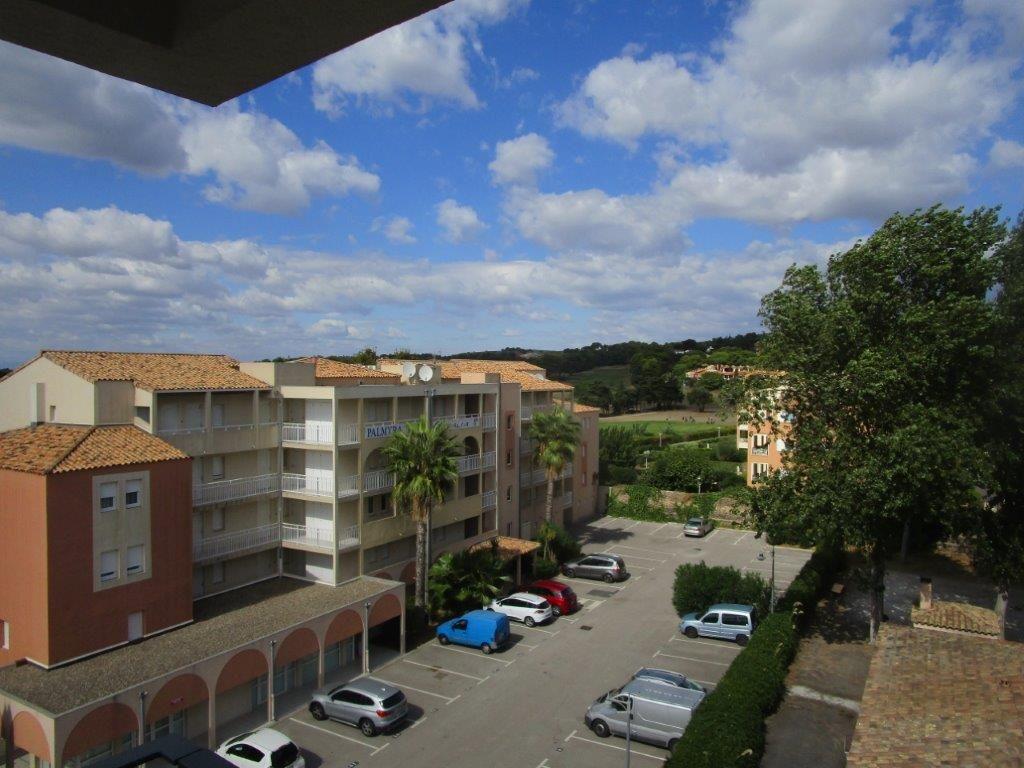 We assumed that as it was named a Golf Hotel, and looking at the booking pictures, it would be set in the countryside. It is actually set next to a small row of shops and over looks ( and is overlooked ) by houses and apartments. You can see the golf site from the top floor. The front of the hotel is bisected by a public footpath and a 15 min parking lot for the shops. The hotel has done its best at making the area attractive, but rooms at the front of the building do tend to suffer from noise ( as we did ).
Check-In
We were greeted warmly, and asked if we needed undercover parking at 15€ a day. We declined as we had found plenty of outside hotel parking, and it was a Sunday so unlikely to be busy. The GM was doing the reception duty, and noticed that we had two bookings, each for one night.
We had booked a Classic Room for the first night and a Superior Room for the second night. There appear to be about five types of room that we could have booked ( out of 44 rooms in the hotel ) and we had booked the cheapest room on each night ( still over 100€ each ).
The GM said that we could have one welcome drink ( was expecting this as France ) but as we had made two booking, and as we were Platinum, we could, "exceptionally", have two welcome drinks.
We asked if we could be upgraded to a Privilege Room, and were told that it was not possible, but we could keep the Superior Room for both nights. It is nice to get what you have paid for. The hotel was not busy or full, and upon asking again ( not begging, but inquiring ) it turns out that the hotels policy is not to upgrade so we were lucky to keep the Superior Room for the second night. The GM said that there was very little difference in all the rooms anyway.
We were then given a key card, and had to ask for two.
The room was on the second floor, accessed by a use of the key card in the lift.
On opening the door, we found unexpectedly a "welcome gift" of a used pair of ladies pants on the bathroom floor. This was not nice.
Taking them in a towel, I returned to reception and told them that we had discovered these in the room. The GM ( who was in the office now ) came out and called for housekeeping to attend. The pair then spent some time reviewing the security cameras, which I found strange. I got the feeling that they assumed that the lingerie items were either mine ( no ) or that I had "planted" them there to effect an upgrade or compensation or other, and were trying to discover evidence about this, instead of dealing with the now extremely unhappy customer still at the desk. I do not speak enough French to understand all that was said but enough was clear. I had to take the lady from housekeeping back to the room to show her were I had found the items, and in the intervening period a second pair had been discovered in a cupboard by my wife.
I said I would like to change rooms, as I did not know what else was to be discovered in the room we had been allocated. After a short time we were "upgraded" to a small Junior Suite at the front of the hotel on the first floor, just above reception
The room was clean and had a walk in shower instead of a bath in the standard room, but with the addition of a separate single bed, the room felt smaller, and cramped. There was a Nespresso machine and three pods as well as a kettle and some ( free ) sodas in the min bar,
The balcony however had some issues, as the room could easily be accessed from its neighbours, and it provided no privacy. Housekeeping was also a problem, as the bin had not been emptied and a used bottle of house wine was remaining.
Foolishly, I returned this to the reception ( as they needed to know that housekeeping was obviously not being careful in the rooms ), but I was told "It must just be you .... looking for things".
Later I had difficulty in using the hotels wifi and went back to reception to see if they had a cable, or advice, and the GM was still there at the desk and she said that they had difficulty with Apple products on the network, but after a bit of fiddling we managed to log on. Wifi worked fine after that. Talking to her she implied that she could see that we normally only stayed in Ibis Hotels, and that it was exceptional that we were upgraded and we should be very happy as the hotel had gone out of its way to make us welcome. I got the distinct feeling that we were not the hotels normal clientele and were not really the type of guest they wanted. ( Ibis stays against Sofitel stays - we have stayed at both ends of the Accor spectrum and chose hotels not for name, but for location and our use. We had been at 5 Ibis Red hotels previously in the last few weeks as we were touring the area and wanted this hotel stay to be relaxing and recovery after all the Roman and Pre History that we were looking at ). She said that she could not see our other bookings ( strange that the next night we were to be at a Mercure elsewhere ) and that we
only
stayed at Ibis. Then she said it could be because they are on my card and not my wife's card! It seemed very prejudice, judgmental and wrong.
The spa on the top floor consists of a Jacuzzi and a fitness centre with shower area,.
This was open from 9am till 11pm. Using the Jacuzzi later that evening, in the dark ( there are lights ) I realized we were in the wrong hotel completely. A "lady" came up and noticed that the Jacuzzi was being used, and then decided to have a naked shower in the fitness centre. The shower area can be seen directly from the Jacuzzi. It looks like it was a deliberate or unfortunate design.
There was no turn down service either, despite being a Platinum benefit. It was not really needed ( two pillows to move ? )
Breakfast is the only real food the hotel serves. There is a small bar with food options.
I asked for our welcome drink(s), - one being a bottled small tomato juice - and I asked for a JD and Coke. I was told that this was possible
if I got permission from the GM
. Really ! I then said could I have a beer. I was served a 25cl glass with some beer in it and a very large head. I then asked for another beer in a glass I selected from the back row ( 50cl ), and it was given grudgingly.
Breakfast is a buffet style, with a very small hot selection
It was replenished when needed, but if two or more people wanted it you had a wait.
The cold selection was normal for Mercure / Novotel - if a little on the "light" side
The Junior Suite that we had been given overlooked the road and public foot path, and throughout the day and night this area was used by dog walkers going to a small patch of waste land next to the hotel. It was noisy and unpleasant. That with the reception being open 24h just below did not give us a pleasant night.
We had breakfast and returned to the room, where, we had placed a DND notice on the door, and returned to bed. Woken by a telephone call from the reception asking if we wanted a late checkout - after the first night ! Was then told that housekeeping wanted to service the room. It was obvious that no sleep was going to achieved, so we departed for a drive around the area for a couple of hours.
On our return we found that all the parking had been taken, and we just parked on the street.
The hotel was busy. the dining area had been turned into a poker den, complete with green baize and eye shades on the many people playing.
Housekeeping was just finishing our room. However they had not replaced the coffee pods or toiletries ( or toilet roll ). On asking for these ( did not expect the mini bar to be refreshed ), I was told to ask for them at reception on instructions from the GM. She had told housekeeping that the room was to be set out as a Standard Room for the second night. Nice.
Not surprisingly the GM was in her office - she seems to work really long hours and over a weekend. I asked the receptionist to restock the toiletries and toilet roll. She had to ask the GM for them, and then retrieved the roll from a locked cupboard. Totally embarrassed at having to ask at the front of a full hotel dining room, I returned to the room.
Checkout the following day. I asked for the receipt, checked it, found I had been charged for two beers, asked for them to be removed. A phone call to the GM resulted in the cost being taken off the bill and upon presentation "now go and have your breakfast and do not return to this hotel again" was spoken loudly and clearly.
We left shortly thereafter. By this time the GM was in her office, but refused to come to see me.
I have stayed at many, many hotels all over the world at different times and circumstances, but this one totally took the biscuit. For a 4 star Mercure it could have been a xxxxxxxxxxxx redacted for legal reasons .....
It was penny pinching and nasty.
On the plus side the staff away from the GM were very nice, and spoke excellent English.
Oct 6, 18, 2:52 pm
Join Date: Mar 2017
Location: Somewhere in Europe ( mostly )
Programs: Still ALL Plat, HH Gold
Posts: 523
Sorry - I seam to have missed out the rest of the photos
Here they are
Junior Suite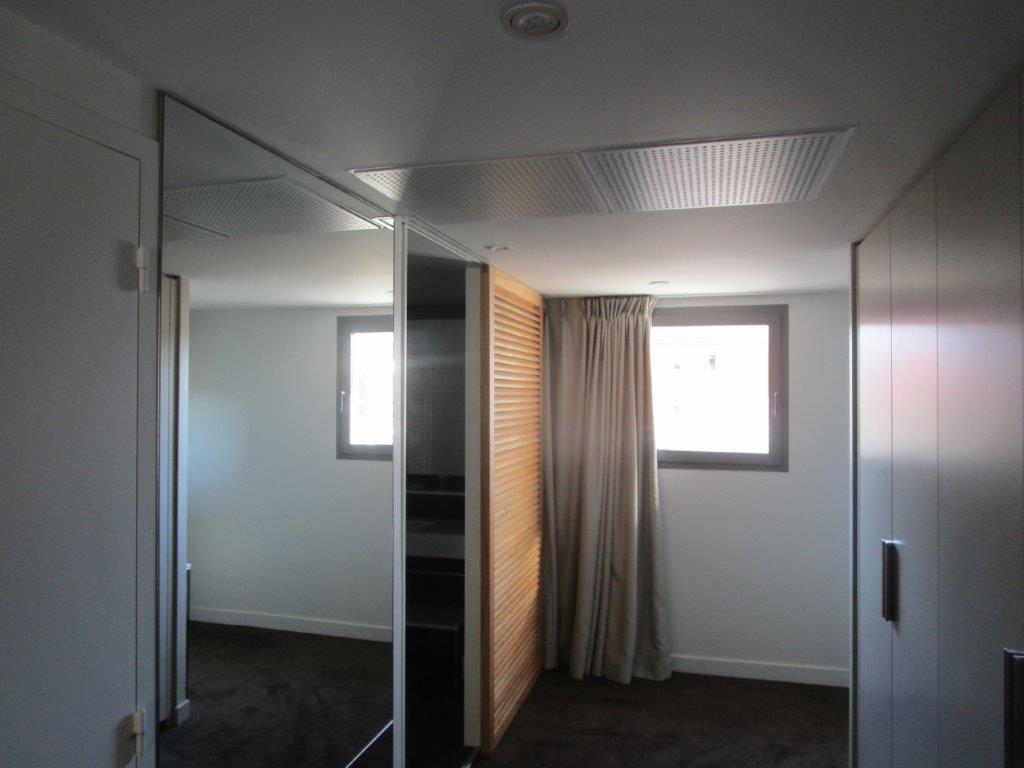 Junior Suite
Breakfast
Shower
Top Floor
View into hot tub
Breakfast
Bar Food
Total Hot Selection
Terrace View
Oct 6, 18, 4:37 pm
Join Date: Apr 2001
Location: GRU
Programs: *A Gold, OW Sapphire, SPG Gold, HH Diamond, Accor Plat
Posts: 3,353
Great detailed review of a very poor bad attitude service hotel. I had better experiences at Ibis, certainly.

A few things :
a) "the hotels policy is not to upgrade" - Either they are part of Accor programme and abide by rules or they had better go elsewhere; I could not care less about Hotel's own policy.
a.1) 20% increase on room price but "very little difference between them" ?

b) Checking in into a not cleaned room and wait until hotel ends their internal investigation is inexcusable

c) Checking in into a second room, after incidents with the first room with the GM having been made aware, clearly shows the hotel is not up to standard of... a IBIS BUDGET

d) All the other issues with the hotel depict a management with more issues than they can handle and immediate supervision should be enforced on this property.

It is a one star review, not only due to issues but mainly how they deal each time with their own issues.
Oct 7, 18, 2:52 am
FlyerTalk Evangelist
Join Date: Aug 2009
Location: Paris, France
Programs: AF/KL Flying Blue Platinum for life/Club2000 Ultimate, Accor ALL Diamond
Posts: 14,409
Welcome to Accor middle range hotels world (Mercure/Novotel) in France !
May be you can't care less about such hotel "policy", but that doesn't change the result at the end : you get nothing and they are not sanctioned by Accor. So it's up to the customer to take the good decision : do not return there.
Oct 7, 18, 10:18 am
Join Date: Jun 2007
Location: ASIA
Programs: TK Elite, ALLPlus Platinum (formerly known as Le Club AccorHotels), Hertz PC
Posts: 3,515
I sincerely hope that you give your full review on both TA and the You survey that should come.
That is the only way for AccorHotels management to deal with rogue hotels such as this.
​​​​​.. . Which I see you have done
The TA replies from the hotel, which seem to be from the said GM, show that they really don't care.
Oct 7, 18, 10:44 am
Join Date: Apr 2001
Location: GRU
Programs: *A Gold, OW Sapphire, SPG Gold, HH Diamond, Accor Plat
Posts: 3,353
Goldorak

Thank you for the time educating me in the French savoir faire.

Personally I believe when a pledge has been made it needs to be fulfilled. A choice of hotels has been made on the premises of being an Accor four-star hotel, and charged accordingly. Either property and Accor deliver on what has been promised, agree to offer a proper compensation or it is a scam, a rip-off.

In the good old days... nobody would have been made aware. Nowadays either Accor and property offer a compensation for the no upgrades, insults and gross cleaning issues on two rooms or they are forced to come out, by their customers, who voice out loud and make sure others will not fall to the same scam. The OP may bear a loss, but ultimately, also according to your own remark of French way of vivre, I have been educated that in France I ought NOT to start choosing an Accor property, better choose Hilton or the best price offered in town. That simple.

When enough customers do it, either Accor rectifies the situation or their revenue may flow from different Geos.

PS - In Amsterdam, at a central location, Ibis Styles upgraded my room to a very nice view and I had a FULL bottle of wine with two glasses in my room waiting when I arrived; Checked in at 11am. There is something very wrong when Ibis Styles, that cost less, are better hoteliers than Mercure four star properties.
Oct 7, 18, 12:40 pm
Join Date: Mar 2017
Location: Somewhere in Europe ( mostly )
Programs: Still ALL Plat, HH Gold
Posts: 523
For the record, we stayed in 4 or 5 Ibis reds in the past month, and ALL gave two drinks vouchers, one or two even gave me a large JD and Pepsi - with out fuss or pleading.
We have had consistently better service in the Ibis than the Mecures - with exceptions of Toulouse Seilh and the Novotel Limoges ( there are a few others as well ), and thats why we chose to use the Ibis in France.
It does seem that the more you pay the less you get!
Oct 9, 18, 10:44 pm
Join Date: Mar 2017
Location: Somewhere in Europe ( mostly )
Programs: Still ALL Plat, HH Gold
Posts: 523
Posted my review to Trip Advisor ( one star )

The hotel has come back with a short comment, basically saying that we lied and made things up to get an upgrade.

This is a hotel with a lot, and I mean a lot of cameras and security ( key cards that only operate your room lights - so no other card etc ) and for access to lifts and car parks.

They spend a lot of time looking at the footage of our first room, instead of sorting the problem, then downgrade the upgraded room when we stay for the second ( pre booked or we would have left ) night.

Needless to say our points / nights have not been posted, and we have contacted Accor and no response.

This is a hotel to avoid.
Oct 10, 18, 1:34 am
Moderator, Turkish Airlines Miles&Smiles & Le Club Accorhotels
Join Date: Apr 2009
Location: BRU
Programs: TK*G, Le Club Accorhotels Platinum
Posts: 6,645
Oct 10, 18, 1:44 pm
Join Date: Apr 2001
Location: GRU
Programs: *A Gold, OW Sapphire, SPG Gold, HH Diamond, Accor Plat
Posts: 3,353
This answer from the GM of the hotel, without any evidence to support any of her claims, reminds me that PowerPoint, years ago, of a Hotel who walked away a HHonors Diamond Customer, on a prepaid stay, just because they checked in around mid night and their room had already been sold to other parties.
And hotel evaluated it was all customer's fault : "
at the wee hours guests should not expect to have their rooms anymore
."
It was HHonors and ultimately HHonors and Diamond guest came to an agreement with profound apologies from HHonors. I would not expect 1/100 from Accor, though.
Oct 26, 18, 3:31 am
Company Representative, Accorhotels
Join Date: Mar 2011
Location: France
Programs: ALL - Accor Live Limitless
Posts: 738
Your Hotel Review
---
Hi hotel_user,

I have already contacted you in private message concerning your review.
But thanks one more time for your review and having brought this point of vigilance to our attention.

I wish to inform you that we shared your review with the competent authorities.
We have also identified a file open to Customer Care who will not be long to contact you.

Thank you very much and i remain at your disposal,
Amy





Dec 6, 18, 12:23 pm
Join Date: Apr 2001
Location: GRU
Programs: *A Gold, OW Sapphire, SPG Gold, HH Diamond, Accor Plat
Posts: 3,353
On 26/Oct/2018 " I wish to inform you that we shared your review with the competent authorities. We have also identified a file open to
Customer Care who will not be long to contact you
." by AccorHotelsConcierge
37 days later and no contact from someone who would not take a long time ? Seriously ?! Today we are at 41 days. Really ?!
When will Accor fully understand we are not, anymore, in the 20th century and this kind of faulty service simply spreads in social media, like a plague ?
Previously corporations could simply boilerplate their answers claiming it was a one off case, that "dropped behind the desk". Customers have been empowered as much and Accor keeps having the worst customer service in the industry, year after year, without any changes. A shame, both for the corporation and the employees who insist on working for them.
Accor really believes traditional media shall not scrap these very sad stories to prepare some funded news, that damages the value of Accor's business ?
A shame.