United Will Now Notify Passengers When Flights Are Too Full for Social Distancing
United Airlines took criticism over the weekend after Dr. Ethan Weiss, a cardiologist from San Francisco, Tweeted a photo of his full flight. The tweet said, "I guess @united is relaxing their social distancing policy these days? Every seat full on this 737," with a photo showing a cabin full of passengers and the middle seats occupied.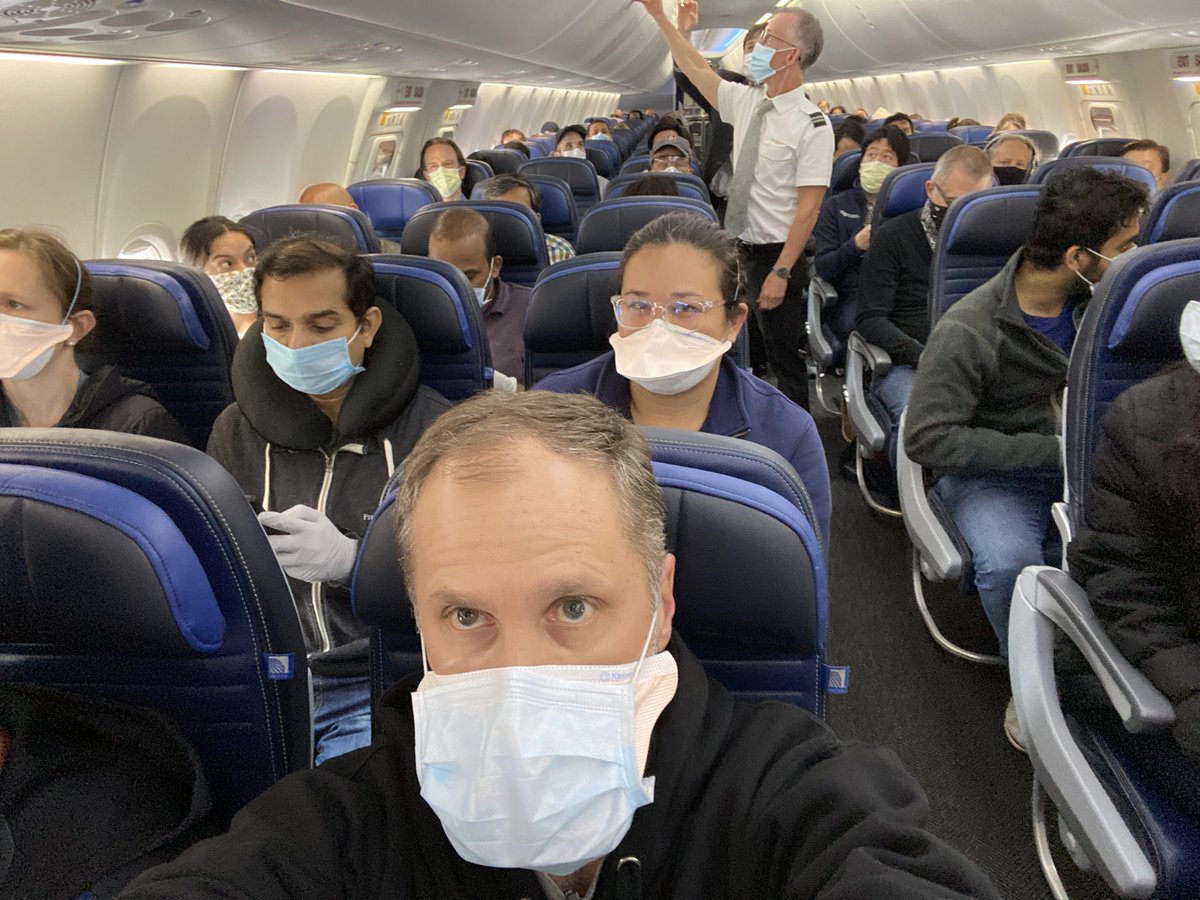 Dr. Weiss said he, along with other passengers, were shocked that every seat was taken. He also shared an email he received from United on April 30, ten days before his flight, that said the middle seats would be blocked to give passengers "enough space onboard." However, it appears that was not the case.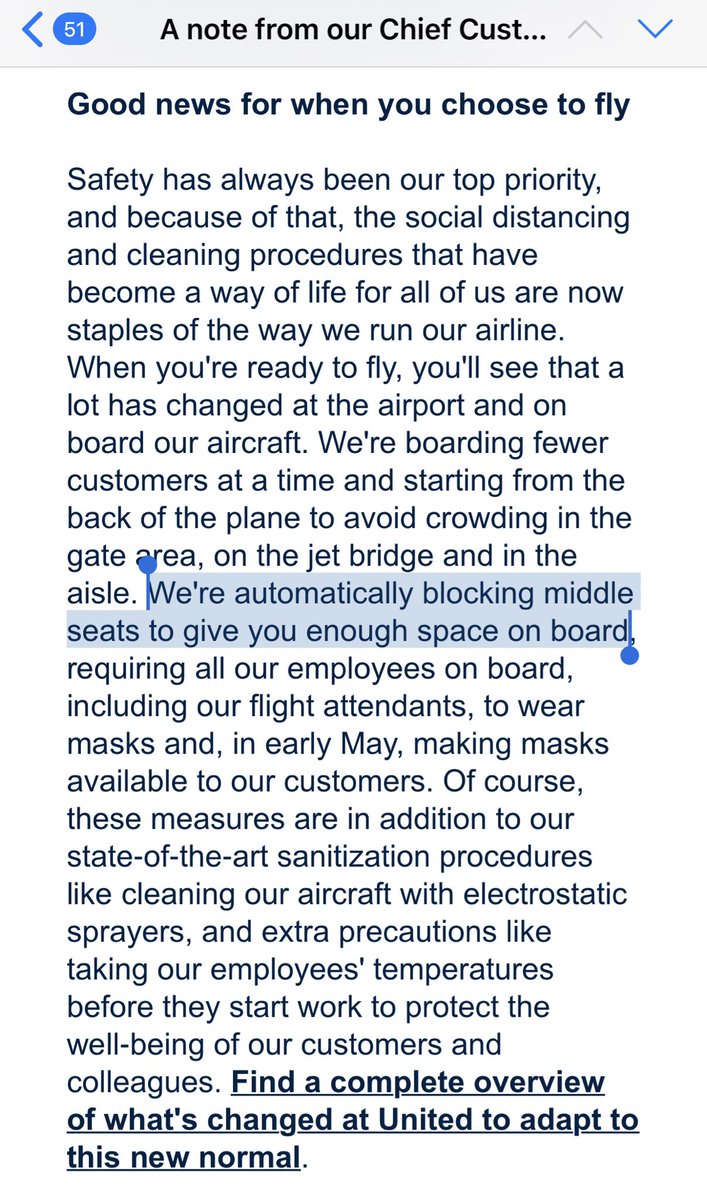 On Monday, United released a statement in response to the tweet, "We've overhauled our cleaning and safety procedures and implemented a new boarding and deplaning process to promote social distancing. Our flight to San Francisco had an additional 25 medical professionals on board who were flying for free to volunteer their time in New York — we've provided complimentary flights for more than 1,000 doctors and nurses in the past few weeks alone — and all passengers and employees were asked to wear face coverings, consistent with our new policy." However, they did not comment on their middle-seat policy.
Dr. Weiss is not the only one that has noticed United's failure to follow through on their middle seat promise. Discussion in the FlyerTalk forums has speculated that the airline is not enforcing the policy, with one saying, "It's not being enforced. They will happily sell those seats if they can. It's mostly for show — people don't habitually select middle seats anyway, if they have a choice." Another said, "Believe UA is preventing the pre-assignments of middle seats to encouraging social distancing but will allow purchases that then will require at the gate the use of middles. Yes, a bit saying one thing but doing the other of needed."
According to United's website, they are, in fact, not allowing customers to pre-select middle seats, but cannot guarantee the middle seat will be vacant.
"While we cannot guarantee that all customers will be seated next to an unoccupied seat, based on historically low travel demand and the implementation of our various social distancing measures, that is the likely outcome."
Furthermore, it appears they have also added a new policy for flights with a near-full capacity.
"Starting next week and continuing through June 30, we'll allow customers on flights that are expected to be closer to full capacity to choose to rebook on a different flight or receive a travel credit. We'll do our best to contact them about 24 hours before their departure time so they can decide whether to adjust their plans before they arrive at the airport – and we'll provide this option at the gate, if more than 70% of customers have checked in."
Have you experienced a full flight recently? What do you think about United's social distancing practices? Let us know in the comments!